Cheetahs are being blasted for fraud, how can digital advertising be fidelity?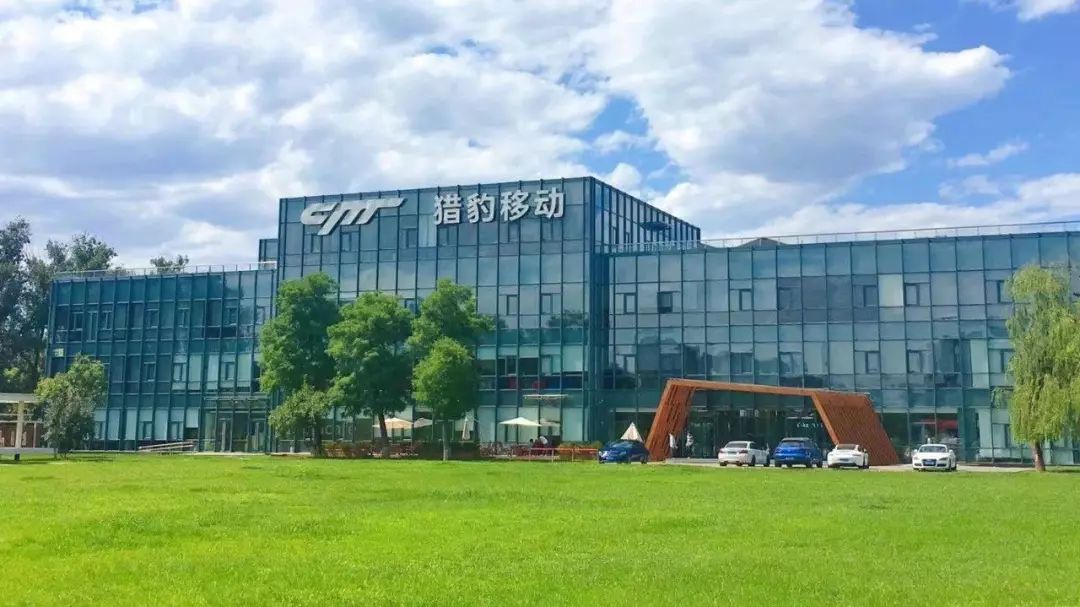 Author: J
This article is an original article from the Chief Business Review (ID:CHReview) and is strictly prohibited from reprinted without authorization.
With the continuous mature development of digital media, procedural advertising using mining and collection of user data, user behavior and other technologies to achieve accurate advertising push, has been more and more advertisers of all ages. Nearly 18 percent of advertisers will spend more than 81 percent of their budget on digital advertising in 2018, according to IAB's 2018 Procedural Advertising Trends Report, a sign that procedural advertising transactions will become larger and larger in the future.
Kochava claims cheetah advertising fraud
While brands embrace procedural advertising, the industry also exposes problems. Kochava, an app analytics company, recently claimed that eight popular Android apps had been used for ad fraud or had stolen millions of dollars in advertising revenue.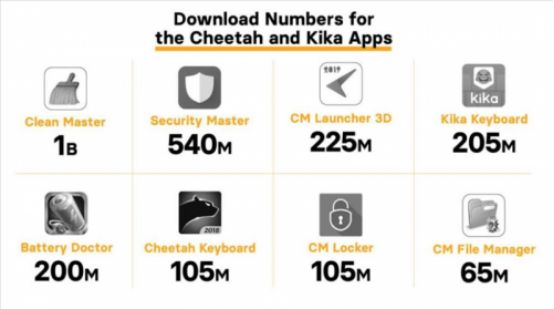 Kochava found that seven of the apps came from a Chinese company, Cheetah Mobile, according to BuzzFeed, a foreign media agency. The other comes from another Chinese company, Kika Tech, which is based in Silicon Valley and has an investment relationship with Cheetah Mobile. The cheetah applications involved include Cheetah Keyboard, Cleanup Master, Security Master, Battery Doctor, CM Folder Manager, CM Lock, and CM Launcher 3D. Several of them are also one of Google Play's most popular apps. In the past 30 days, these apps have been downloaded more than 20 million times.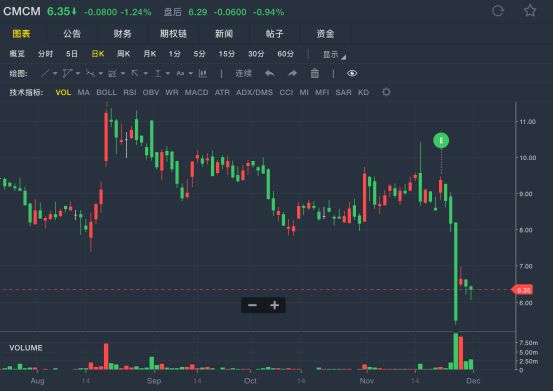 Picture: Tiger trade screenshot

Cheetah Mobile's shares plunged 32.84 per cent after the alleged advertising fraud, before rising 21.17 per cent to a market value of nearly $400m. In response to the allegations, Cheetah Mobile responded that Cheetah Mobile App's advertising revenue came mainly from third-party SDKs, not Cheetah Mobile App's own behavior.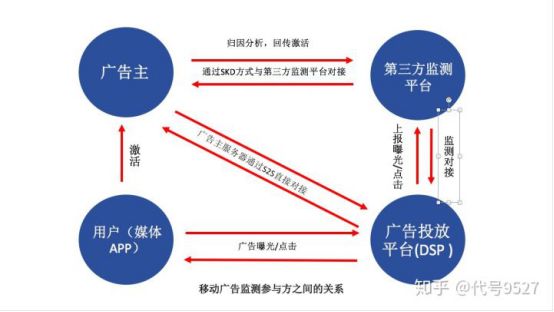 Pictured from: Know Answers s Allen9527
How advertising fraud works
To understand Kochava's allegations of Cheetah mobile advertising fraud, we must first understand what the platform, SDK, and advertisers involved in the incident represent.
Platform:In this case, eight applications played a platform role. The platform provides advertisers with ad rendering. Get your ads paid for by directing users to clicks through exposure behavior

SDK:It is also an advertising distribution platform and a third-party SDK referred to by Cheetahs in its response

Advertisers:Brand side, advertiser. Pay for your ads
When we understand the three parties involved in the incident, let's look at two points that Kochava accuses Cheetah Mobile of focusing on: click-flooding and click-injection. Click-flooding is understandable, with large numbers of fake clicks, such as our usual swipes, and click-injections that manipulate monitoring codes to create false sources of false data. Both approaches will bring more ad click-through sharing to the platform and third-party SDKs, which is a huge loss for advertisers. The Cheetahs are suspected of advertising fraud, the use of data monitoring users naturally or through other platforms to download software behavior, marked on their own, so as to obtain advertising costs. This is also the current digital advertising common two types of advertising fraud.
Digital advertising chaos
Whether or not this Cheetah ad fraud is true, it also allows us to see that digital advertising presents opportunities with a range of risks and concerns, including brand safety, transparency, and fraud. Ad fraud doesn't happen in one company between, neither, and AppsFlyer, the app's data analytics platform, analyzed 1 billion apps installed in the past 12 months and found 25 percent of them, meaning $1.7 billion in advertising dollars had been stolen in the past year. Fraud and cheating have been plaguing the industry, with large amounts of advertising spending in the midst of false traffic, a serious blow to smaller volumes, especially start-ups.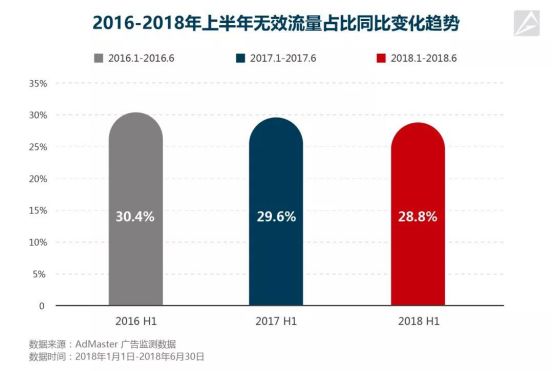 According to the White Paper on Invalid Traffic for Digital Advertising in China released by AdMaster, a third-party data technology company, invalid traffic accounted for 28.8% in January-June 2018, compared with 29.6% in the first half of 2017 and 30.4% in the first half of 2016.
Because of the interest-driven, cheating methods are also emerging, constantly iteratively updated. At present, the production methods of false traffic include simulator brush volume, real machine fake users, silent installation, wool party, creative bias and repeated conversion. The vast amount of false data produced by all sorts of actions is like a cover-up that has long hung over the Internet industry. Whether it's the "horse cellular false reviews" that came to light some time ago or the "Cheetah Mobile suspected of advertising fraud", it's a warning of the cruel illusion behind the data boom.
The future and thinking of digital advertising
In view of the constant phenomenon of data fraud, we also have to think about how to establish effective mechanisms to resist and avoid "data cheating".
First of all, the platform itself must establish a professional business image, combat false data, and establish an effective anti-cheating mechanism. The advertising SDK whitelist to carry out strict audit control, to prevent before it has taken place. Instagram, the image-sharing platform, recently announced that it would crack down on the use of third-party software for false likes, follows and comments. Second, advertisers/agents also need to continuously improve technical input, including not limited to anti-cheating technology, non-high-quality traffic detection technology, improve their own security review capabilities, reduce risk. For smaller companies, the cost of investing in technology is too high, and you can choose to work with third-party professional data monitoring platforms to prevent advertising fraud by relying on third-party data monitoring. The most important thing is that the industry needs to develop guidelines, establish relevant legal systems and adopt uniform measurements.
There are a number of anti-cheating mechanisms in the industry that can help us protect against cheating traffic. Because of the variety of cheating traffic and different behaviors have different ways to deal with, this paper only lists a few common cheating traffic and talks about coping methods. Repeated presentations and clicks, which are one of our most common behaviors, quickly drain an advertiser's budget by creating a large number of repeat clicks. This kind of cheating can be resisted by setting a reasonable limit on the number of IP or cookie visits over a period of time. Another of our more common traffic hijacking behaviors is hijacking traffic through various forms of malicious bounce, style replacement, and floor-to-ceiling pages. This behavior can be used to determine whether traffic hijacking is generated by matching the media to the appropriate ad plan. The cheetah's alleged cheating involvement in the ad fraud case is known as attribution misdirection, a more complex form of cheating. To stop attribution from misleading, you first need advertisers themselves to be familiar with the nuances between cheating and suspicious behavior. MTTD (Average Download Events) is also used as a test to protect advertisers and clean ad networks from ad cheating by capturing the time difference between clicks and actual downloads.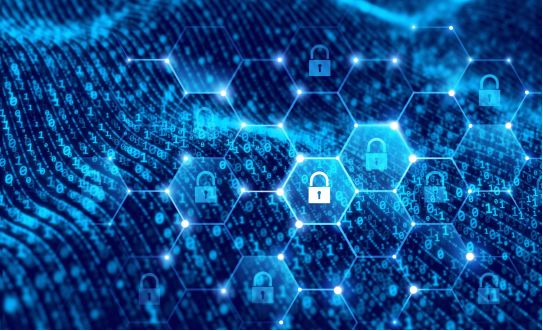 Picture: From the Web
From a global market perspective, digital advertising is a trillion market industry, whether mobile, social media or mobile networks, consumers are receiving more and more marketing information. How to use new technologies to combat data fraud is a daunting task. There are also institutions exploring the use of blocks to empower digital advertising. Based on the characteristics of blockchain distributed ledger, the real ads and fraudulent ads are classified, marketers can easily judge the entities that click on the ads, reduce false clicks, improve their ROI. It also prevents malicious tampering with data and ensures ad authenticity and integrity. Blockchain has the potential to bring new changes to the advertising industry, but it's also to be expected that digital advertising will be more transparent and visual under the guidance of blockchain.
To solve the problem of digital advertising security, we must return to the essence of security - trust and professional ethics, platform parties, SDK firmly resist the elimination of false fraud, rebuild the Internet service trust base system. Today, more and more institutional platforms are taking advantage of their technological advantages to be at the forefront of the fight against fake data. Both platforms and brands are calling for and pushing for uniform visibility measures that will make us believe that digital advertising will be better tomorrow.
- END -
Chief Business Review Contact:
Contributions and content collaboration . . . editor@chreview.cn
Advertising and Business Cooperation bd@chreview.cn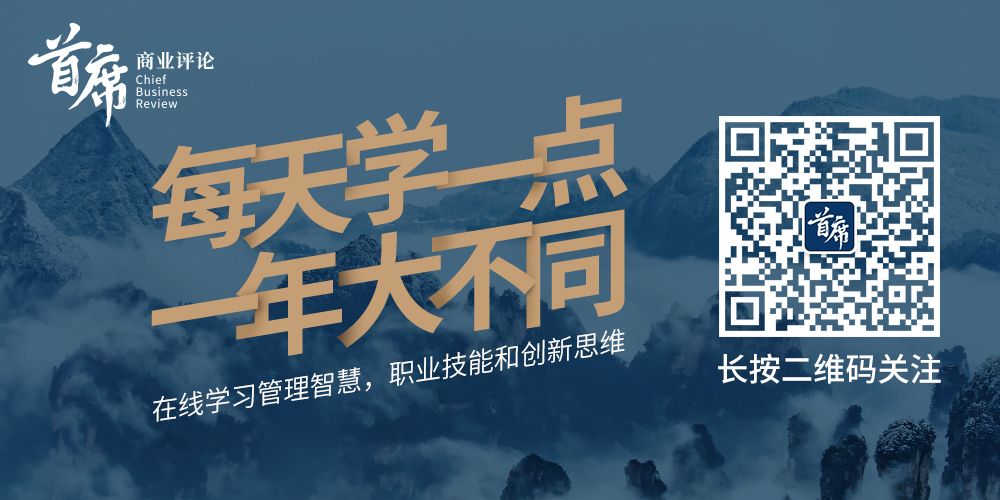 ---