DSP ad delivery strategy experience sharing
Click to follow Ache SEM
Knowledge. | Product . . Info Workplace . . Resources Five sections
Integrated marketing from SEM to the Internet

Author: Jacklee


Original contribution, unauthorized, do not reproduce

Email: tougao@27sem.com
Recently saw a lot of people talking about DSP delivery strategy, just the author recently had a wave of DSP delivery experience, in this exchange with you.

Why doesn't your DSP launch work?
1, is not the delivery has not lasted long?
Maybe your delivery time is still short and not optimized to a reasonable enough extent. After all, DSP delivery requires a process of crowd accumulation, as well as a process of making portraits of people through cookies. In general, the longer the DSP takes to run, the better.
2, is the delivery positioning is very messy?
The people you set, interests, preferences, and so on may deviate from the target population of your site itself. Do you have the people attributes to do professional analysis of the industry and your own products?
3, is there no installation code? Or use A, but with B's code?
Code is a very important part of monitoring the effectiveness of advertising, if you are lazy and ignore the code installation, I can only say that this is a very responsible DSP delivery behavior.
4. Is there a problem with the platform you chose?
Today's DSP platforms are mixed, with some platforms that don't have much traffic on their own, or even full of fakes, or that your platform's primary audience isn't consistent with your potential customer audience.
5. What's wrong with the idea, the material, the landing page?
This is the DSP put the top priority, but also DSP strategy article is a common problem, we can refer to other articles, this article does not repeat.
How should DSPs vote?
DSP is no more than: high-quality media resources, backstage technical analysis, accurate crowd positioning, material. 
Let's start with media resources. At present, some of the better markets are Google DoubleClick, Taobao Tanx, Baidu, Tencent, Ju-effective (has been 360 acquisitions). Of course, some media may be really good, but the recent instability, which also needs to be judged by their own combination of delivery effects.
Next, let's talk about the technology behind it.
Let's start with the price.
DSPs are mainly purchased by "real-time bidding". Simply put, if you want to see your ad in Xiao Li, and just another advertiser is also targeting Xiao Li in the run, you'll start to need a "bid." If your price is 0.5 yuan, and another advertiser may bid 0.4 yuan, then your ad will be displayed, you will usually pay not 0.5 yuan, but a loss of price than the second bid. For example, high 0.01 or 0.001 yuan, in this example, you need to pay the actual price for this display may be 0.041 or 0.41 yuan. (Different media, CPC different)
That way, you follow up on the click price and the time period in the DSP background and then master how to control the virtual CPC. How to control costs!
DSPs deliver far more ads than normal display ads, but DSPs are definitely not the only channel you should serve. Advertisers must understand the characteristics and power of each advertising channel, and make effective budget allocation, in order to expand audience reach, while improving targeting accuracy, to maximize the effectiveness of advertising.
And then there's the media.
If you've put on a few years ago, you'll find that the early results are much better than they are now, more than a little. Why is getting worse, the first is that users change, often run those friends advertising bit media users have been excavated part of the demand. And DSP market this cake, to share more people, advertising effect will slowly discount, the cost will also rise. In addition, we need to pay attention to the technical algorithm of DSP media platform, different platform algorithms are different, according to local conditions, can not be generally discussed.
DSP optimization ideas
1, crowd targeting strategy (low-cost investment potential crowd - reasonable budget investment related to the crowd - high price to grab the precise crowd)
2, visitor recovery strategy (this look at the industry, look at users and product attributes, if it is regular supplies, can be regularly put on, if it is the automotive industry then control it) 
3, geographical orientation strategy (this according to your own data and other platforms to do their own analysis of the data, such as: Baidu index, discussion, Taobao index)
4, material optimization strategy (do not go to the world with a material, according to different crowd needs, to set up a reasonable background set up material)
5, frequency control strategy (this depends on you, advise a sentence, frequency control below 4)
These are some of the recent launches. After that, we will share with you more industry launch cases and dry goods. Welcome to exchange and criticize.
For more DSP-related knowledge, please click to read:

Would it be easy for a SEMer to become a DSP optimizer?

DSP, wide point pass effect is good or bad, 50% of the factors depend on the quality of material!

DSP information flow ads are so hot, how on earth should I play? (Deep dry)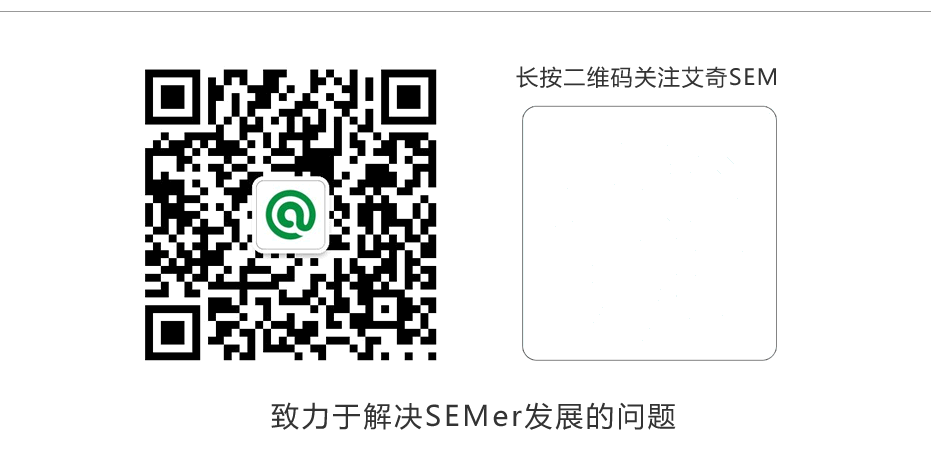 ---