Decrypt: The secret behind Keep2019's commercial strategy and layout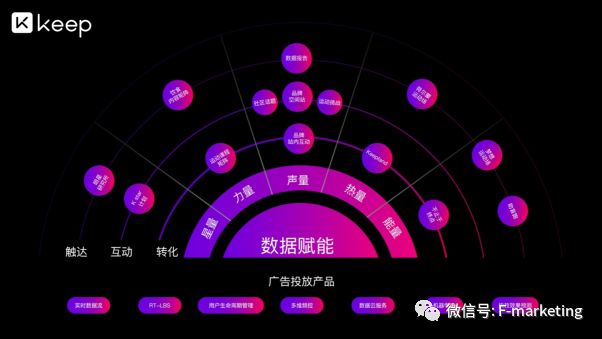 Introduction:Decrypt the secrets behind Key's 2019 commercial strategy and layout.
- Text . . Fmarketing / Sister F Studio
On June 26, Keep held an open brand marketing day in Shanghai with the theme of "K Innovation, Free Domain". After the meeting, Fmareting was interviewedZhao Xi, General Manager of Keep Marketing Center, Zhang Wantao, Deputy General Manager of Keep Marketing Center, Lei Yu, Director of Keep Advertising Platform and Data Platform,They explained the overall marketing strategy and layout of Key, the background and significance of UP Panorama marketing, and so on.

Transforming the sports technology platform, the user experience is always the starting point
In an interview, Zhao Xi said,Keep was commercialized as early as 2016, but at the time it was just about doing a good job and serving the user well.There were a lot of brands out there who wanted to do some new cross-border experiments with Keep. As a result, Keep teamed up with puma, its first client, to launch a 24-hour training camp with unexpected results.
"Our most basic starting point is always the user experience, which is what all marketing must stick to." Zhao Xi stressed. In.In 2017 and 2018, Keep has also been iterating, expanding new play on the platform, such as adding running features, and introducing Keepland, an eco-friendly business, and more. Keep connects multi-dimensional scenes through continuous improvement of motion services,Gradually completed the transformation from App to sports technology platform, and the commercialization of Keep is also more diversified.
"As the platform changes, we're also looking for new combinations of advertising and content to make it richer and more three-dimensional."At present, she says, Keep has 200 million new, high-net-worth young people who are well-paid, independent, willing to share and optimistic, and who have a "quality-seeking, non-blind" attitude to life.This makes Keep an indispensable and important platform for branded connected users.At the same time, it also laid a solid foundation for the launch of Keep UP's panoramic marketing program.
UPPanorama marketing to create a heartbeat mechanism that connects brands and users
Mr Zhang said UP Panorama's marketing came against the backdrop of Keep's slogan and mission to "make the world move", a vision that Keep has maintained since its inception, and from which it has produced a brand proposition of "self-discipline gives me freedom". UP marketing is also based on these two points,At the heart of UP marketing is"Upward Power", by the star, strength, sound, heat, energy five forces formed a panoramic marketing link.
At the same time,Brands provide an immersive experience.Touching brands during sports and living in peacetime produces different memories for the body. Because you have exercise, you put all your feelings into your body. When brands link up with us, consumers will remember it more and pay more attention to it. Open a course, for example, and you'll focus, practicing from start to finish, rather than watching TV, and walk away and do something else.
Zhang Wantao concluded: "The scene is an important connection point of marketing content, the brand needs to produce high correlation, interactive content through creative operation, equipped with the right scene, in order to establish the most effective connection with consumers, the brand for native implantation." Keep has created a heartbeat mechanism that connects brands and users, allowing brands and consumers to have the same frequency resonance, you have a heartbeat, I also have a heartbeat feeling. In the same frequency resonance, so that the brand more deeply rooted in the hearts of the people. "
Content and technology to make marketing more accurate
As we all know, with the disappearance of demographic dividends, traffic acquisition costs continue to rise, simple brand exposure has been far from meeting the needs of advertisers, "product efficiency in one" has become the pursuit of more and more brands. To meet this need of advertisers in the future,Key also launched a "domeless" system that combines AI technology-assisted analytics to deliver more direct and accurate results transformation to brand marketing.
"No Dome" as the name implies is that there is no dome, imagination has no limit meaning. Keep wants to evolve, iterate, and improve with Domeless 1.0 as its origin, with the ultimate goal of giving users a stronger boost. Lei Yu, head of Keep's advertising platform and data platform, said Keep's daily users add more than 2 billion pan-life data, and Keep's advertising platform analyzes users from 10,450 motion vertical data dimensions.That is, advertisers will have a clearer idea of whether their delivery decisions are correct when they can tag user behavior with the Keep platform's motion vertical data dimensions and new daily behavior data. At the same time, Keep's programd advertising platform has been connected to 11 domestic mainstream DSP, ADX platform, to meet the needs of advertisers across the region.
"We're better at content, but we've also done a lot of technical work. We want to put 'technology.'Content 'combined, through technology to the content marketing to word-of-mouth grass, re-sale conversion, etc. to achieve full link through. Zhao Xi said that now the content cooperation, integration program and other aspects have been achieved. Keep has hard and wide content, but also challenges and other content, can be data delivery to find accurate users, to help customers achieve direct conversion, including KOL, now mainly through their dynamic, participate in customer activities, word-of-mouth grass way. "Subsequently, we will also undertake the site community KOL way, there is a link below, can be directly to advertisers to do conversion."
Advocating consensus is a prerequisite for cooperation, andK-partnerTogether, we're building this "city."
On this brand marketing open day,Keep also officially released the "K-Partner" program.Keep hopes that under the trend of mobile, content and scene-based marketing, the outstanding brands of the industry with the goal of "creating a better way of life" can empower each other, build an open and co-prosperity ecosystem, and create a new form of effective brand marketing.
On K-partner's choice, Mr Zhang said the brand had to be in agreement with Keep's claims. "Keep emphasizes 'self-discipline gives me freedom', and we want to have a positive brand proposition, which is our preferred symbol. "He stresses that partners, like Keep, must at least gather energy to create value for businesses and society, not just from a money-making perspective." We want to make Keep a platform for sports life, starting with the user, and if the brand doesn't think about it from the user's point of view, then that brand won't be our preferred partner. "
It is reported thatThe first partners to join the "K-Partner" program are Beats, Everbright Bank, Guig, Coca-Cola, Lululemon, Queer, Ludqing, Swisse, etc. "This time K-partner comes from different industries。 We're pulling in a head brand from an industry, and we're going to tell you that Keep is not just a platform for sports, it's a lifestyle platform with a sports gene. Here you can not only move, but also touch a lot of brands, they can help you output a lot of valuable content. Zhang Wantao saidKeep may only be majoring in the sports industry, but there are people here who may be majoring in industries such as diet and 3C digital.When these latitudes are rich, Keep becomes a big "city" with lots of bazaars and a lot of services."We want to build this city with K-partners who can provide business value and brand collaboration." He said that next, Key and partners will be from content creation, ecological empowerment, cross-border win-win cooperation, to provide consumers with high-quality content, products, experiences, and continue to release the value and sound of brand marketing.
——END——
*
High-end recruitment
For director-level and above positions in the digital marketing industry, or friends with experience in the job (e.g., years of experience in digital marketing sales, data analysis, etc.), you can directly add F sister WeChat (2718929503), F sister will help you directly to the resume to The CEO and President of the company that Fmarketing contacts.
Report Recommendations
1, "2018 100 digital marketing companies research report"
2, "2018 Digital Marketing Industry Yearbook"
3, "2019 Program Purchase Marketing Research Report"
To report the PDF version, please add F sister WeChat: 2718929503
Digital marketing company display
Click on keywords to view relevant company information
Contact: WeChat 2718929503
Easy to connect with each other|Xiaomi Marketing|Kodak shares
Pulse | The United States | Know
Hua weiPeriwick line| Vitro Networks
Peter Cheng MediaPhoenix.com, Beth
Hydrogen Interactions . .long its numbers
Cheetahs move | The new number network
 Co-propagation . . The number is a hundred
 Ai Tsing Tianjie . . Rainforest woodwind
Microcast easy | Smart reading network
 Product-friend interaction | Ofi Media
Tick the positive data Huan net technology
Push it and exchange it | National double |Analysis of the Chinese Academy 
Fast Friends shares|The era of Dongxin 

Cashing out the catAn interactive scene
 NeitcomsaiPonchoDigital.
Limei Technology|DataStory 
UnionPay Zhihui Point on technology
  Hui Jia, Jane Island
Our contact details:
Business Cooperation . . Interviews . . Submission:
F sister (microscope 2718929503)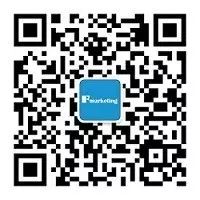 It includes: Medium-Public Digital Marketing (www.zgszyx.com)
Digital marketing new media Fmarketing has been stationed in the media alliance: Sohu from the media, interface, a little information, today's headlines, Phoenix from the media
---