13 effective Facebook marketing tips
FacebookAs a social giant, he has a strong stickiness, both in users and in usage habits, except infacebookAbove and friends chat, send status such as pictures, videos, files, he is a marketing gathering place, for many companies, the main channel of diversion is fromfacebookSo.facebookTake it for granted to become the main channel of marketing!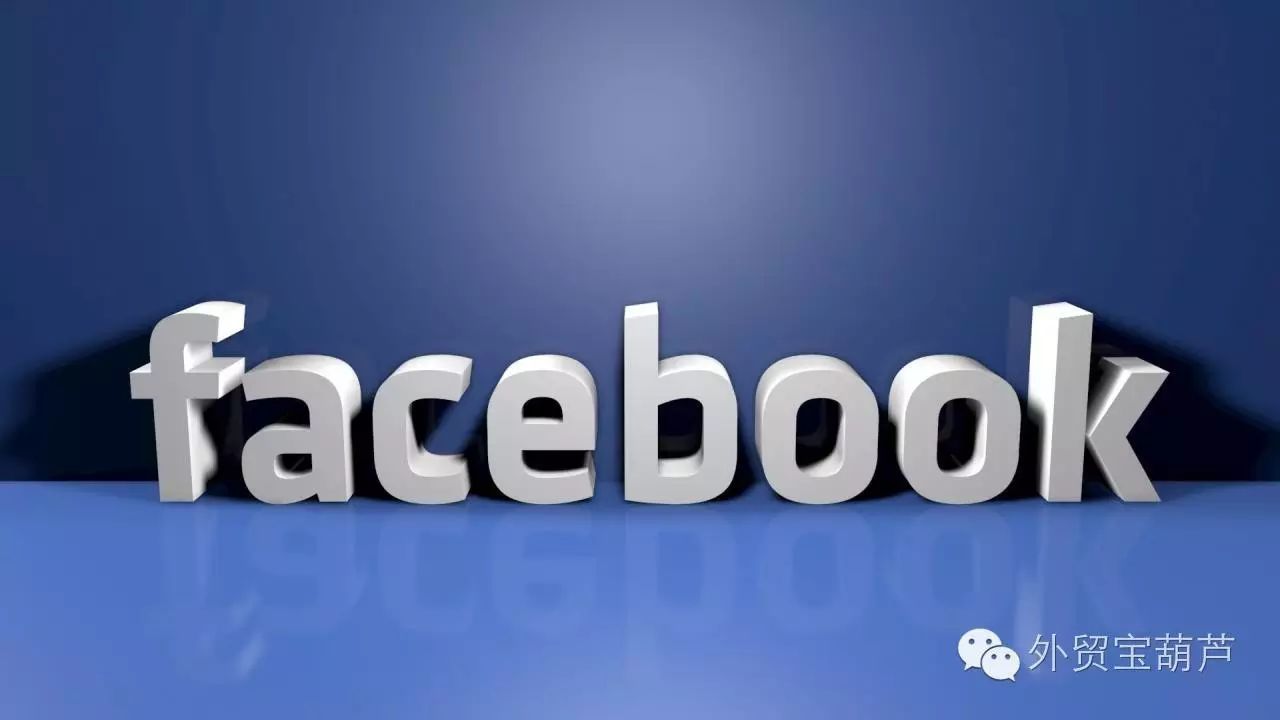 So in what you're going to dofacebookWhen marketing, you have to let your customers know you're herefacebookThere are already accounts (as I said earlier, traffic channels are not static, and we have to do that as the user migrates two.)B2BFriends should pay special attention)
So I'll explain it to you herefacebookmarketing strategies, which includefacebookHow to combine with the website for diversion, how to increasefacebookfans and how to improvefacebookmarketing strategy. I wrote before in my blog,How to passfacebookLead to the blogAnd.How successful infacbeookon the case of the event These articles show you how I put itfacebookTraffic imported into the site, these are very practical articles, I hope you can take a hard look.
So the condition of this article is that you must have your own website to sell your products through your website! If.okayPlease read on, otherwise ignore it and don't waste time.
1 Use the social channels you already have on your website
Place your existing social channels in a prominent location on your site, and you'll tell your customers that you've opened social accounts in other social channels, so they can click directly on links to your other social platforms and interact more directly with you socially. Here's what it looks like: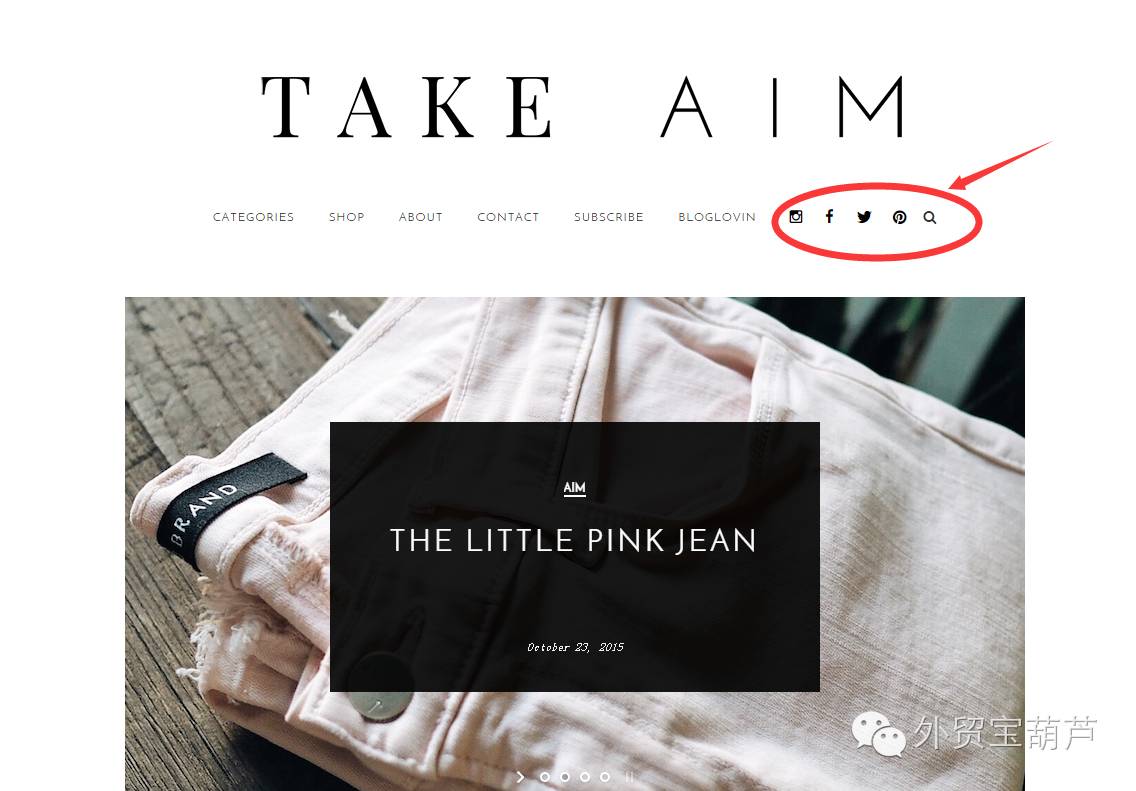 Don't worry about this low usage rate, foreigners are not fools, he spends money is sophisticated, is more serious, he will observe the performance of your products in other locations, such as they like to see"about us"How many people will be concerned about the "about us" option? When you're downloading software, how many people will be careful to observe the "consent clause"? But foreigner's thinking is not the same as ours, he is much more serious than we think!
2 Place your social signature on the message
If.edmIt's one of your marketing methods, or that the customers you contact are basically contacted by email, and Xiaobei suggests that you place your social icon in the message, which can also increase your social attention, as shown in the following image:

If you're here at the momentfacbeookWhen you host an event, you can just add a link to the event in your message, similar to thatcall to action! Like what:Want to receive a gift from us? Like us on Facebook!
At the same time, you can send mail on a large scale to promote, you can use these two tools to send mailMailChimp And. AWeber 
Ps: Email you can consider sending it Monday to Wednesday morning, which will have a higher click-through rate!
3 Promote yours onlinefacebook
A lot of people who do Amazon ask me, Xiaobei I'm already thereAmazonOn the do better, and have their own fixed users, now I want to do independent website, also want to do off-site drain, then how to increasefacebookA fan?
OkayHere's a common example, like WeChat, where you can see a lot of businesses advertising their public numbers in the mall, though that's finefacebookQR codes are not available, but the ideas are the same, and we can still advertise them online.
So can we do this:
1 Print your cardbusiness cardThen put it on yoursfacbeookShort connections to increase youfacebookexposure? Such as.http://on.fb.me/1k0xbq This form 1k0xbqCan be customized (short connection to remember)
2 Put it on a package like a gift
3More.…..
4 Post your posts at the best of times
Posting at the right time will undoubtedly allow more people to see it, so you need to use your usual posting observation to see which time slot it will be better to post. Or you can use tools such asfacbeook insightCheck to see which posts are more popular at which time.

Except for the built-in onesfacebook insightTools, I'm here to give you some other tools, respectivelyHootsuite,Sprout SocialAnd.simplymeasured These tools are more often used by me, can help you to see a lot of useful data, such as what day of the week release the best, what time of day, what keywords are most popular, we can go to use!
5 Preset post updates
Right now.facebookdaily active users as well as reached10Billions of users, think about what this concept is, your posts must remain active enough so that you can attract more users, so preset posts are necessary
There's a set of data on the update post that you need to understand:
l The use of emojis can be increased33%posts will also be shared more33%, adding emojis at the same time is more important than posts that don't57%The number of likes!
l Ask a question (question & quizthe number of more accessed comments
Don't tell me you won't set it upfacebookPreset posts, right? So you go out and turn left, there's a wall in front of you, just walk up there. See.Over here.
6 Use.facebookthe plug-in
Now many websites can see direct usefacebookTo log in, the product details are still placedlikeOr.sharebuttons, these arefacbeookProvidedPlug - ins.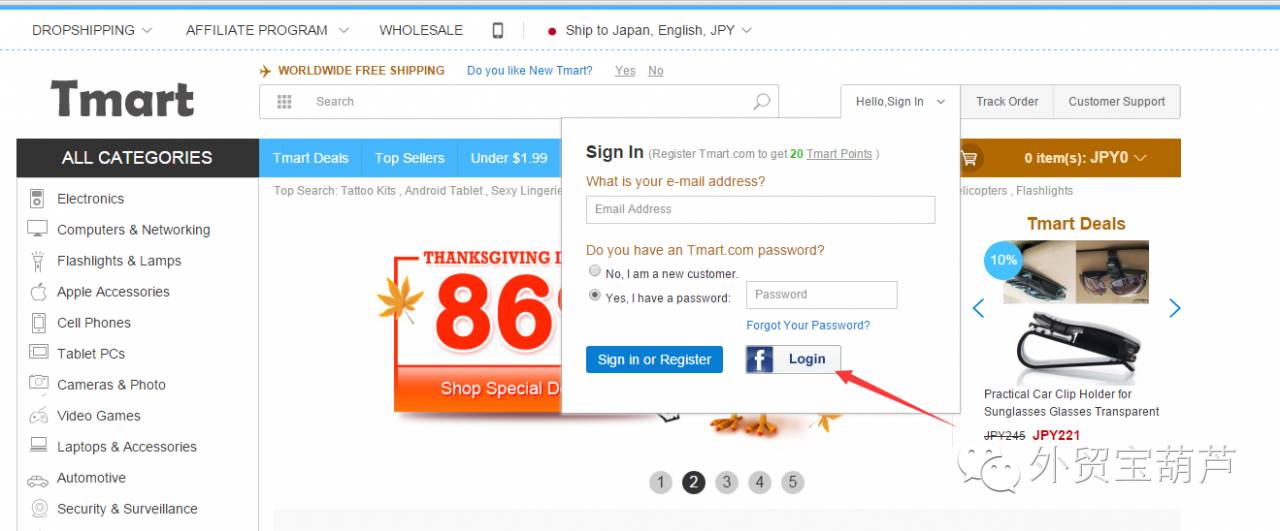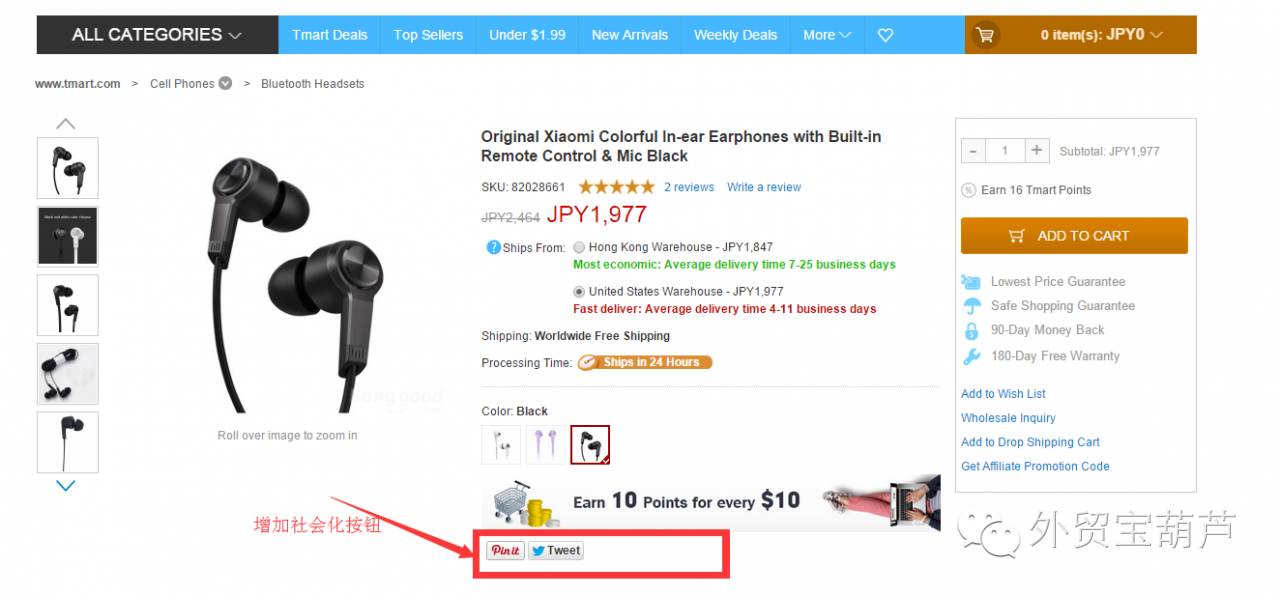 These plug-ins are great for users to shop quickly, or to share your products directly on his social platform, which is great for proliferation!
7 Use.facebookAdvertising.
Use.facebookAdvertising is sometimes really necessary,facebookAdvertising isn't as expensive as you think, especially beforecustom audienceTime, or very good use. In.facbeookHe can influence you by advertisingfollowThe number of people and the performance of the business, which I have to say is that continuous testing and investment is necessary, because you need to knowfacebookof the re-marketingPowerful!
FacebookCurrent ads fall into several types:
1) Facebook Page Engagement
Increase the postlike,share,comment, the display of the video and the number of images arriving
2) Facebook Page Likes
Increase youfacebookthe number of fans
3) Clicks to Website
Put itfacebookPeople who are interested in it are introduced to your website
4) Website Conversions
In.facebookset something special oncall to actionbutton, you first have to be infacebookGet tracking pixels to measure your performance
5) App Installs
AppInstall to your phone
6) App Engagement
Call on peopleappthere is a higher level of participation
7) Event Responses
It's just advertising an event
8 )Offer Claims
It doesn't have to be said that it's better to go straight up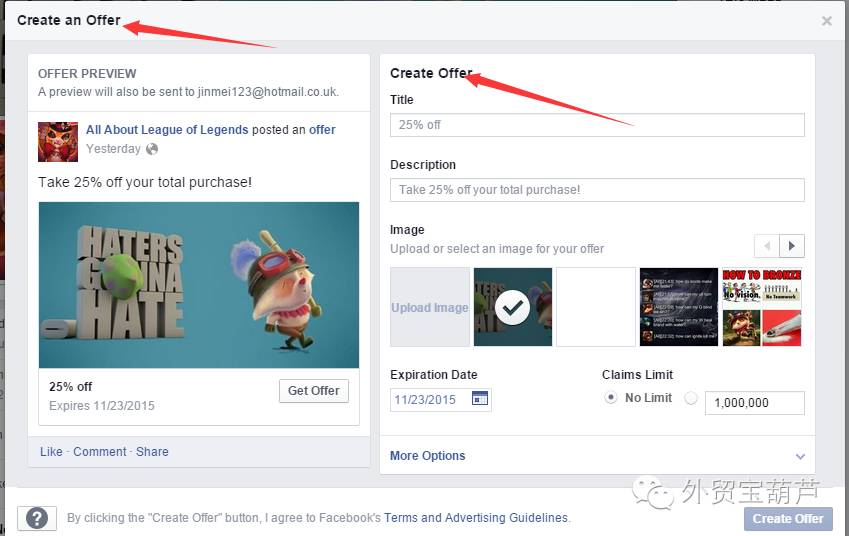 Kids When you're advertising, be sure to understand what you want (targets to be clear), so you need to understand the following:
1 Must be accurate to your expected user base (country, age, gender) If you have tracking using Google Analytics tools, you can match this data in optimizing yoursfacebookAdvertising, that isre-targeting
2 Images of your ad use material that can be used to engage (and engage).
3The description part of the advertisement should also include participatory or some simple, easy-to-understand text
If you have a product for sale, you may be able to write a description like this (for the above):
"If you think giving gifts can make someone smile, Like Us today!"
Because these descriptions are simple and easy to answerYes or No,Most of these users will answer yesthen he'll do thisLike us todayaction, and then you'll be a fan, believe me it's definitely a veryokayThe way!
8 In.facebookdo activities
Pass.facebookof thecontestCan attract a lot of users, while doing activities can also give youfacbeookPages bring a high level of engagement, which increases your page's quality score. Similar to "call to action"The description is higher than those posts that don't5.5More engagement!
Come on, please read these two articles on my blogHow successful infacbeookon the case of the eventAnd.How inFacebookon to doGiveawaysGet more fans? You'll have more different ideas about this activity
9 Use. @Label.
Socially, everyone wants to be the focus if you're in the spotlight @That mood must be different, so use it properly@Tags can get fans closer to the page.
At the marketing level, you can even use ittagDo viral marketing, is viral marketing ah...... Yutian's friends saw this sentence trouble to send me a message, hahaha! Unfortunately, this function is too strict now, if you have data, you can still play welltagIt's!
10 In.facebookinstallationcustom tab app
What little north you told me to developfacebookof theapp? Ah, yes……..
If you don't understandfacbeook appAnd you don't know how to use him you can read my blog, I have written very detailed, very in-depthfacebook app,Industry insiders you don't know about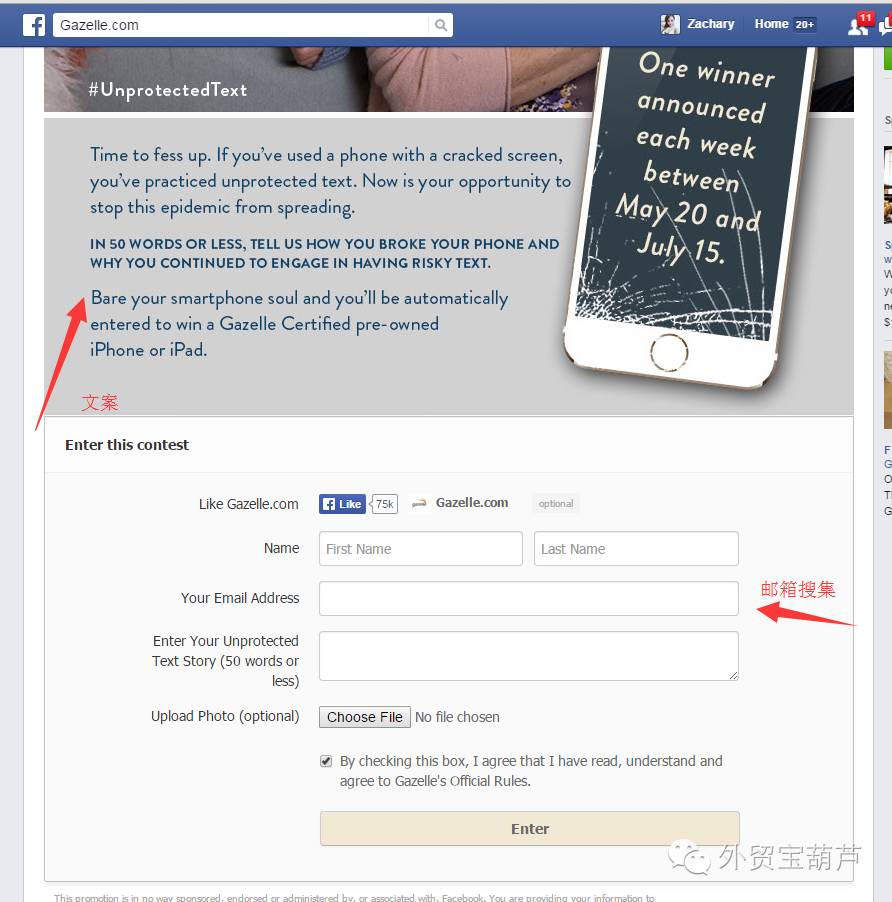 There is data35%the user is throughfacebook oncustom tabThe settings are clickedlike(because he has to click to attend the event.)like This can be hard-nosed) 42%the user is throughlikepage to get the prize, so No10Points and8Points are the same, can get fans and increase page engagement.
But it does require a little technology, if you want to develop it yourself, but absolutely not as difficult as you think, freeappThere are, in particularStatic HTML- iframe tab is also quite powerful ah....
11 Use other pages for publicity
Again, it must not be putfacebookMake an island to market! It's about that2points
First:facebookYou have to combine marketing with other platforms, as I said abovefacebookAnd.EmailCombined,facebookAnd.YouTubeCombined to promote the product, this is the peripheral combination of publicity
Second: facebookits own re-marketing. What does that mean to market every step of the way, such as you do activities, the rules are done, but is it thrown over there, will someone go to see your activities, no! You have to be marketing your campaign.
So the above uses other pages for publicity, which you can understand as infacebookDo cross-promotion inside, that is, and other groups, other pages, other red people to push each other (in fact, I do not like to use this word, afraid of expressing the wrong,Remember not to understand it as similarSEOInside the friendship link this kind of mutual push)
12 Multi-use pictures and videos
You can find pictures and videosreach ratemuch higher than meretextArrival rate!
Use pictures to increase120%If you are multi-image upload including album images this percentage will increase180% Of course I am and plain testCompared.
It is especially recommended to use shortened links, such asbitly.com Can also be customized, better.
Well, don't ask me why at this point...
Okay, I'm giving you a data, characters in250can get it60%The degree of participation if the character is in80you can get it66%user participation, so the answer is self-evident!
13 Create or join a group
FacebookGroups have3In permissions, open, off, private, different permissions have different functions! Which one to use, here's to explain:
a) Open group
Anyone can see this group (you can see posts, but you can't post them) generally set upopen groupYou can use this feature to build trust, exposure, especially if you want to promote your brand.
b) Close group
Messages can be seen by anyone in the group, not visible outside. Closeof thegroupGenerally do not want to be widely public, for example, I only accept the views of the people in the group, want to listen to their attention. Or the group within the company, are not want to be made public, then you can useclose group。 At the same time, using this function can also answer or solve some internal problems.
c) Secret group
Belongs to the completely private group, only the internal talent can communicate, the outside person can not apply, also can not search this
You're going to ask me, which one do you usually use in Xiaobei? ForClose groupWill be a little more, of course, this uniform standard, the average person uses isopen groupOrclose group。
Group is very interesting, there are a lot of special fun things to communicate with you, especiallyfor sale postAnd the comments in the group I think there is a special article to do. These two points are behind meIn.Talk about!
---