Behind Durex's punishment, where is the boundary of sex products creativity?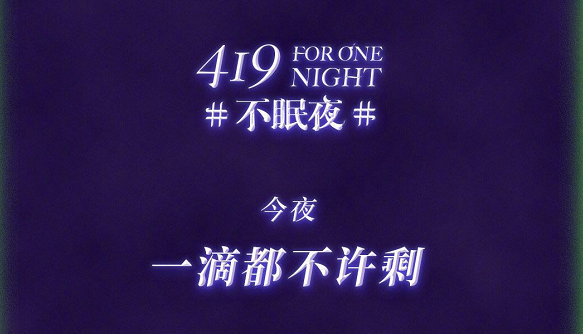 Durex's 419 ad with Magpies
Journalist . . . . . . . . . . . .
Crucially, there is a sense of balance between "wind" and "swindy" - talking can be sexy, but it also requires a good aesthetic, a proper sense of proportion and the right values.
Durex, the "old driver" on the social network, is once again on the front foot.
Front foot Durex just caught Apple to release a new mobile phone hot spot was boasted, and then the foot because of the "intension of advertising" was punished 810,000 yuan on the microblogging hot search, causing netizens not small public opinion controversy: "talk about sexual color change?" "Is the edge ball advertisement for sex products illegal?"
Durex Apple launches hot ads
Let's first look at what Durex was punished for.
In fact, Durex's penalty ads have nothing to do with the idea of just getting hot spots, and it recently involved two administrative penalties.
The first occurred in July 2020. Sky-eye app shows that StenshuangJian Trading (Shanghai) Co., Ltd. (Durex's official microblog certification company) owns 75.05 percent of the subsidiary Shanghai Manlun Trading Co., Ltd., because the advertising contains obscene, superstitious, terrorist, violent, ugly content by the Shanghai Xuhui District Market Supervision Bureau administrative punishment, a total fine of 810,000 yuan.
An administrative penalty decision that came to light showed that a female sex product that was launched at Tmall Durex's official flagship store in September 2017 had explicit sexual descriptions on its web page. This is in violation of Article 9, paragraph 7, of the Advertising Law, and the publication of advertisements shall not "impede public order or violate the good spirits of society".
The second penalty, which took place in December 2019, was aimed at what had been a huge controversy
Durex's 419 marketing roll-over event with brands such as Magpie Tea and Ticket Search.
Durex's joint ad with Magpie Tea
Durex's joint ad for tickets
The administrative penalty decision shows that Stenshuangjian Trading (Shanghai) Co., Ltd. in order to promote the Durex brand, authorized the door company to create, design and unite the happy tea company, ticketing company, Lazars company issued containing "tonight a drop is not allowed left" "tonight drilling into that secret corner" "tonight feed every mouth" and other content of the micro-blogging joint advertising, vulgar content, easily triggered a strong public opinion reaction. This also violates Article 3 of the Advertising Law, "Advertisements shall be true and lawful, express the contents of advertisements in a healthy form, conform to the requirements of the construction of socialist spiritual civilization and the promotion of the excellent traditional culture of the Chinese nation", as well as the provisions of Article 9, paragraph 7. This time he was fined 800,000 yuan.
Decision on administrative penalties
Why did Durex, once praised as a "million-dollar", turn the page in the creative field of advertising that he excelled at?
As a sex brand, Durex's ideas have always been on the edge of the scale, chasing hot spots with erythrome edge balls. Durex worked with advertising agencies for seven years before switching to door-to-door and Seinga ads.
Looking back on Durex's past practice of "hot campaigning", its biggest feature is to catch hot spots and catch hot spots, that is, it needs to be in various hot events, through creativity to force the connection with brand manufacturing.
But it also means that Durex's advertising ideas are often sex-related because of the particularity of sex products.
The most critical boundary of the creative boundaries of sex products advertising is the sense of balance between "wind" and "slee" - talking can be sexy, but it also requires a good aesthetic, proper sense of proportion, and correct values, such as not materializing women, not doing politics/religion/violence/disaster, not making value judgments, not making negative news, not doing personal attacks.
In other words, no matter what the hot ads, while maintaining the consistent brand "interesting" "intension" tone, is to let all ages, different genders of consumer groups can feel respected, rather than out of line vulgar humiliation.
Durex's success as a hot spot has actually brought more reflection on social marketing to the industry - is it Durex that people praise, or is the ad itself? Some comments that Durex's wonderful paper won a huge brand voice, but failed to let people remember more effective product information, but the brand's long-term construction is not conducive. Hot-spot social marketing shouldn't just be a game of text games competing with each other.
Unauthorized reproduction is prohibited
---