The advertising idea hit again, this time JD.com and Ant-Man
Do young people really have so much "can't bear it"?

Author . . Huang Yipeng
There are always campaigns calling for fleeing the big cities, as if poetry and distance are only on the third or fourth line; there are always from the media asking you to talk about late-night taverns, as if you can't talk well without drinking; there are always brands that put the internet that bit of dejected words on the street billboards, for fear that you lack negative energy ...
In the world of advertising, young people seem to live very hard, always need brands to find exports for them. Recently, JD.com launched a new advertising film, "Young people who pee forward", listing a bunch of young people's "unbearable" behavior. Let's feel it first
Graduation 3 early kiss is still, can endure, passport for 3 years but did not stamp, can not bear.

Say break up on the break-up, can endure, break up also AA, can not bear.

Meet four times a week, can endure, four times wear the same clothes, can not bear.

………………
The launch of this "can't bear" marketing campaign coincides with the 3rd anniversary of the white bar, for which JD.com launched a series of "white bars will accompany young people to do not bear" posters, white bars in the JD.com brand derivatives store also launched the "can't bear" theme derivatives.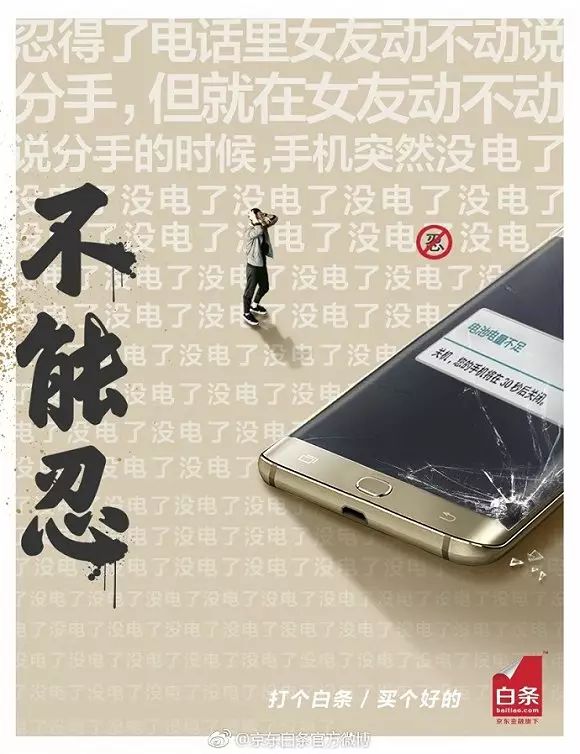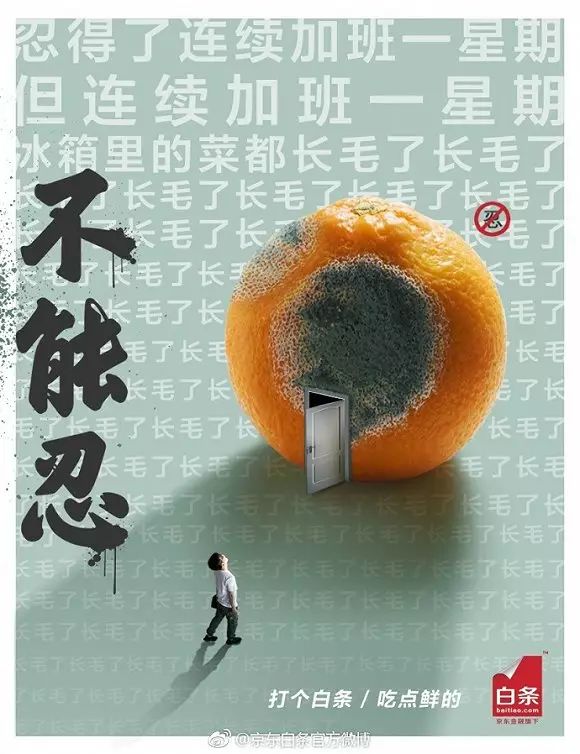 JD.com Financial told the interface reporter: "I hope to use the "can't bear" attitude to life, tell young people to dare to try, dare to have the first innovation, dare to take the first step for the dream." "So this one looks very emotional, even a little like venting, but the logic is clear: the hope is that young people "can't bear" the moment, you can use white bars to live a "no" life.
Young people with limited economic power but relatively ahead of consumer demand and consumption concepts have always been the most important user base in the installment market. JD.com white bar users to 85 mainly, monthly income of more than 5000 yuan "white bar" users accounted for more than 50%. These young people already have sufficient repayment capacity, but lack the economic base and accumulation of financial behavior, and are therefore the most valued group of phased products.
Coincidentally, two days before the ad was launched, Ant-Man also launched a new ad. Also with young people as the main character, flowers shouted out the slogan "live the way I want to be", but also used "young, is the flower" of the blogan. Compared with the intensity of JD.com's white bars, the flower ads are more peaceful, with an example to encourage young people to spend.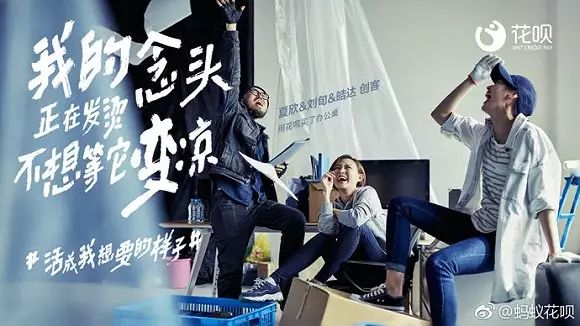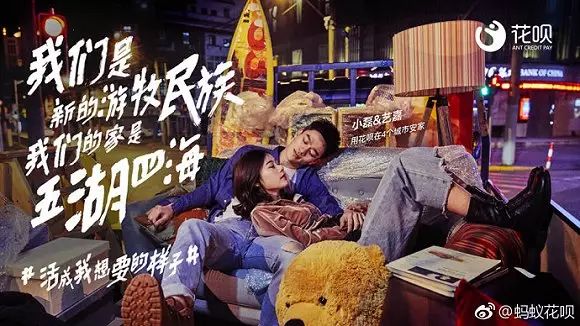 Young people out of the campus pyramid, often lack of financial and material resources, but many dreams and needs, young people in the initial stage of life to face real life, will leave a lot of regrets and compromises at the beginning. The book says that walk-on travel can never be achieved, will be used in consumer goods have been unable to upgrade, from the lack of privacy and convenience of the house to move out is a luxury. So whether it's JD.com white bars or ant blossoms, the advertising audience is pointing to young people.
After targeting young people, in the so-called insight, there is inevitably a creative "crash" embarrassing situation. At the end of last year, Flowers launched a "Flowers To Spend a Good Year with You" ad, and in the GIF poster with the slogan "New Youth, Have a Good Year". And in April last year, JD.com launched a "young don't stay white"-themed marketing campaign, directly defining the audience among young groups.
· END ·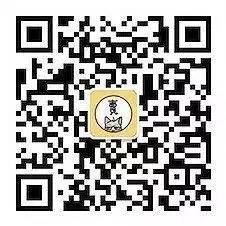 It's a place to study marketing and creativity
Look at you selling (kannimai)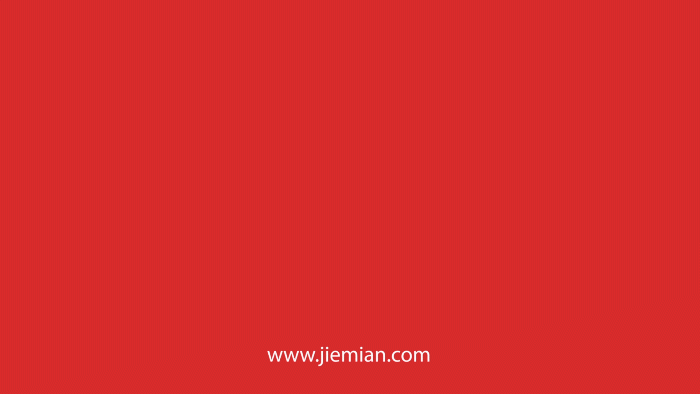 Click on the "Read the original textDownload the interface news APP
---