Apple, an advertising creative company delayed by hardware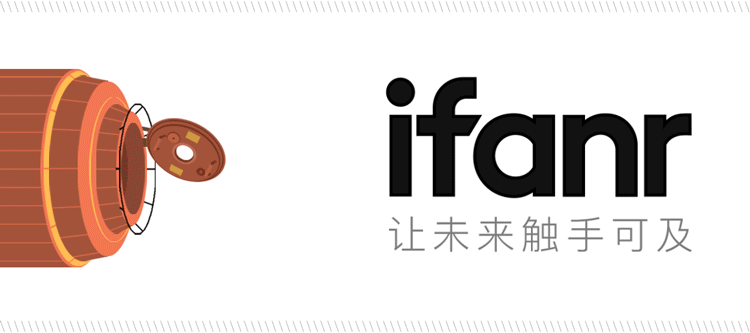 It is never easy to introduce the same new thing to the public.
Apple, which has revolutionized the electronics consumer industry several times over the past few decades, has successfully promoted a variety of new products to the world. From the first popular Apple II, Apple knew that simplicity was the key to a successful conversation.
Apple II ads in 1977 with the theme "Simplicity"
In addition to designing simple hardware products and interactive interfaces, Apple's advertising has always been a blend of simplicity and creativity. As a "voice transmitter" before users come into contact with real products, Apple ads use simple and easy-to-understand visual stories to reverse the negative image of electronic products as "heavy and ugly" and "obscure" in people's minds, making personal electronics a "desired" thing.
Today, we've featured 15 representative ads that review how Apple has introduced us to one product after another that has changed our lives with its superior storytelling skills. At the same time, we can see Apple's own transformation in the evolution of advertising.

"1984" and "Think Different" in the history books, flowing into the blood
Before 1984, I watched the Super Bowl every year for football. But after 1984, I watched the Super Bowl to see ads.
John O'Toole, former president of the National Federation of Advertising Agencies, said in an interview. You may know that the annual Super Bowl is an advertising extravaganza, but you probably didn't think it was an apple belt.
▲ 《1984》
While this may have been Mr Jobs's attempt to re-establish Apple's "rebellious" image with advertising after "abandoning the hacker creed", it was a real success.
Not only was the ad "the greatest ad of all time" by the major media judges, but it also helped Apple sell 72,000 computers in the 100 days after it aired, twice as many as expected.
ColdWare: This ad was originally released as a pre-release trailer in a movie theater in Idaho on December 31, 1983, to qualify for the ad contest for the coming year. But I have to say, I really envy those who can see this advertisement in the cinema.
《Here's to the Crazy Ones》(1997)
In 1997, Jobs returned to Apple, which was on the brink of bankruptcy. It needs a voice to erase Apple's image of mediocrity in the eyes of its customers over the years, and to be the reason why Apple employees can once again be proud of apples.
The Think Different series of ads is a perfect way to fulfill the hopes placed in it. Still unable to launch a new product, the series tells the world of Apple's "Think Different" by paying tribute to Apple's "heroes" and those "crazy people who believe they can change the world."
Jobs also hung a giant poster of Think Different on the Infinite Loop, the headquarters, according to Cheryl Thomas, Apple's vice president. Thomas believes that:
That's important to us because it redefines who we are and how we think. At that time, the company produced a number of posters, many employees have taken up the decoration, and some people still put it in the office.
A picture of the "Think Different" ad hanging outside the Infinite Loop building in April 2000, from Wired
It's no exaggeration to say that the spirit that this ad represents is already an integral part of Apple. When Jobs died and he was heard reading a monologue for The Here's to The Crazy Ones at his memorial service, "no one on the scene could hold back tears." 」
Jobs Narrator Edition "Here's to The Crazy Ones"
Interestingly, neither of these great ads reveals a particular product, but rather tells us what kind of company Apple is, creating the magic of "I don't know what you're selling, but I want it."
Let consumer electronics fashion happy, more important is to speak
Of course, not all Apple ads will reveal the product, but Apple's introduction to the product has always been very good control of the amount of information, and always adhere to a little - talk.
The birth of the iMac G3 was a milestone in the industrial design of computers, telling the world that computers can also be stylish and sexy.
Is the Internet complicated? Apple played casual music and said in a gentle male voice:
Step 1: Plug in the power; Step 2: Plug in the internet cable; Step 3... There is no third step, no third step.
The iPod has revolutionized the way we listen to and consume music, starting with the phrase "1000 songs in your pocket (you can put 1000 songs in your pocket).
The first version of the iPod ad took the form of a real-life interpretation. The actor, who wears headphones and listens to songs on his iPod, jumps forgotten, but a specific persona doesn't seem to be as infectious as a later silhouette version.
Powerbook G4 Aluminum (2003)
What would you do if you wanted everyone to know for sure that you had launched a particularly small and very large computer?
Apple chose to invite Verne Troyer, who is 81cm tall, and Yao Ming, who is 229cm tall, to sit side by side, using the 17-inch and 12-inch Powerbook G4s, respectively. That's what the double contrast says.
iPod Nano「Gimme that」(2005)
How small is the iPod Nano? You can play with one hand.
Hey, hey, I just don't give it to you.
The first iPhone "Hello" (2007)
Premiered on Oscar night, it featured clips of classics from the history of selected films picking up the phone and saying "Hello" and telling the world that "Hello" would never be the same again from the moment the iPhone was born.
Even though the MacBook Pro is now thinner than the original MacBook Air, in my mind only macBook Air is "can" be pulled out of the devert archive bag.
With singer Yael Naim singing "New Soul" (yes, that's the opening song), MacBook Air is the most dynamic and fresh soul.
iPhone 3G「There's An App For That」(2009)
Other companies: What is an app? It is a classification of computer software that can help you achieve a special application purpose.
Apple: How many calories do you want to eat for lunch? There's's an app for that.) (fingers, tap the screen, yes, our operation is so simple and friendly.) )
Ken Segall, who co-created the Think Different series with Jobs, said publicly this year that he believed Apple, after losing Jobs, lacked the marketing ability to connect deeply with users and the "desired product" temperament that Jobs had always emphasized.
What they need to do is create personality for the phone and attract people to want to participate, because the phone is not limited to what it has right now.
This is a challenge, especially when you are already in a mature market and the differences between products are decreasing.
▲ 图自 Penguin Random House
But there are also comments that Apple's current ads for features do illustrate product differentiation and are more market-oriented, and while "some are not really exciting", you "can't say it's boring." 」
Apple Watch + AirPods「Roll」(2017)
In the hustle and bustle of the station, easily put on your AirPods and choose your own BGM on the Apple Watch.
Also, when the AirPods were first launched, people liked to joke that it was easy to drop and lose. In this ad, the actor listens to music and skateboards at the station, in addition to embodying the convenient wireless music experience of the Apple Watch and AirPods, the various difficult actions performed are a counterattack against the "AirPods easy to fall off."
40 million songs on your wrist. (Forty million songs are on your wrist.) )
From this advertising term, we seem to see the iPod in the music field successor, can attract you who like music?
HomePod「Welcome Home by Spike Jonze」(2018)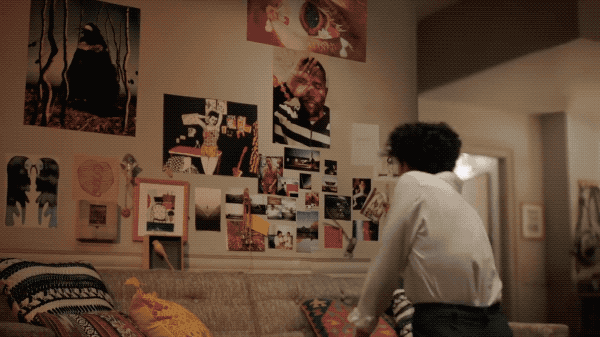 Good music can wash away the tiredness of life and make you rediscover yourself in a dream-like world. The treatment is an apple.
Doesn't it sound intuitive enough to unlock your phone with Face ID at a glance? Well, let's zoom in on it and take a look to unlock all the locks in life.
Animoji「Hong Kong Taxi Driver」(2y018)
What can I not like when a group of budding Animojis sing brainwashed songs viciously?
MacBook「Behind the Mac」(2018)
This series of Mac-built ads focuses the spotlight on "The Man Behind mac" and tells the story of the creator with Daniel Johnston's "Story of Artist."
iPad and MacBook "Old Record" (2015)
Some emotions are regardless of nationality or cultural background.
Apple's "Old Record" ad, released on the eve of the 2015 Spring Festival, tells the story of a granddaughter who stumbles upon her grandmother's old record. She quietly made a version of the song with her MacBook, using a photo of herself and her grandmother as the cover of the song, and using an iPad as a carrier to present the song to Grandma as a gift of surprise.
In fact, the ad is a localized version of Apple's 2014 Christmas ad, The Song.
Although the storyline is basically the same, the film seems to have become the perfect story for the Spring Festival when accompanied by the old Shanghai-style song "Smile Forever" and directed by Xu Anhua, who specializes in portraying delicate life situations.
In the 2015 film Jobs Biography, Jobs told reporters that Turing didn't become one of Think Different's main publicity images because reporters couldn't identify who he was.
As a result, Apple still saw itself as a "challenger" and would help it break into the mass market with celebrities that everyone could recognize at a glance, so its advertising would have been more aggressive and sharp. But now, for the sixth year in a row, Apple has been named the world's most valuable brand, taking down the position of the world's largest watchmaker in just a few years. It no longer needs to yell for attention, it no longer needs to shout "our products are sexiest" with the world, and people can't help but pay attention to and discuss it.
So when it communicates with consumers for advertising, it's closer to the daily lives of ordinary people, preferring to play warm cards and tell you, "Hey, I'm your best friend." Fortunately, Apple today still follows the principle of simplicity over the years, making every story a hit.
Three minutes to figure out the model of the Intel Core processor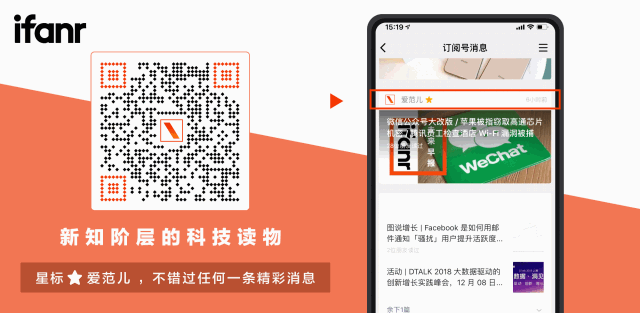 ---