Yahoo is sounding the death knell for digital journalism, and making money from advertising alone is a dead end
Source: 36

Author:Magpie soup
ADRIENNE LAFRANCE published the article in the technology section of the Atlantic Monthly website, about Yahoo! and advertising's glorious past and bleak prospects, ADRIENNE LAFRANCE made an in-depth analysis, he believes that Yahoo's today, is the future of other sites relying on advertising costs to survive.
Yahoo! recently filed its first-quarter 2017 financial results for the year ended March 31, 2017, its last as an independent company.
The once-powerful technology company is coming to an end.
A decade on, the company has been surprisingly split at a surprisingly slow pace, and today's special moment reflects the crisis that has engulfed the web, with companies that rely heavily on advertising revenue to make ends meet, especially news companies.
The paper media is still small, but Yahoo's downfall bodes well for the network's original company. If you run a company that relies on digital advertising revenue for a significant percentage of its revenue, you'll have to find new revenue streams.
Unless you're Facebook or Google, you're done just making money from advertising
But it may be too late. Unless you're Facebook or Google, they're actually enjoying ad revenue, and they make up a big part of the global digital advertising revenue cake, which is why other companies want a piece of it.
There's a big gap between different reports, but a financial report from last year, often cited, shows that for every dollar companies spend on digital advertising, Facebook and Google get 85 percent of that.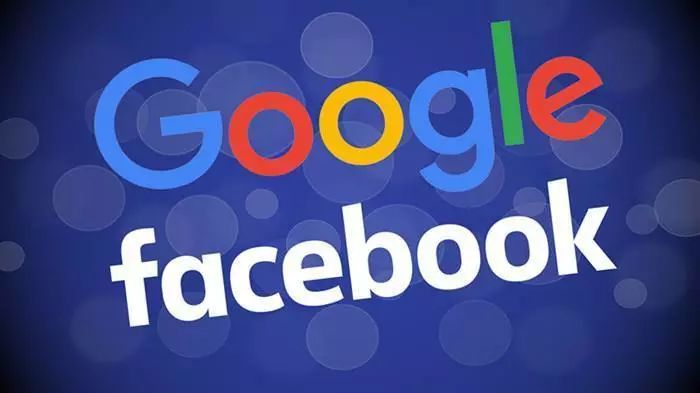 But other data may be even scarier. Jason Kint, chief executive of Digital Content Next, estimates that Facebook and Google split 99 per cent of advertising revenue growth in the third quarter of 2016 - with Google 54 per cent and Facebook 45 per cent. (This conclusion is based on each company's publicly available financial records and data from The Advertiser Bureau, an advertiser-trading organization.
Kint said on Twitter in December that it was a "zero-sum game" for all businesses except Facebook and Google.
Many investors have come to this conclusion. Fred Wilson, a venture capital investor and blogger, wrote in January, "As investors and entrepreneurs lose out, the advertising technology market will repeat the mistakes of the search, social and mobile markets, with Facebook and Google winning everything and others losing nothing." It's almost impossible to make some money from online advertising in 2017. "
Although Yahoo's failure is multi-faceted, its main problem is that advertising revenue is in the pockets of Facebook and Google, and Yahoo can't find a way to get a piece of it.
Yahoo's past, and the future of being acquired
As if destined, Yahoo has faltered for years, but it has also prided itself on other companies. Indeed, as Jonathan Weber and Jeffrey Dastin told Reuters last year, Yahoo "never decides what it wants to be."
Perhaps if it had decided to make a difference in search, it would have been able to fend off Google's attack.
And Yahoo's attempt to buy Facebook for $1 billion in 2006 failed.
Verizon's acquisition of Yahoo is expected to close in June, when Yahoo and Verizon's AOL merge into a new company called Oth.
According to the latest news, Verizon has released a list of future Oath executives, most of Yahoo's former executives have not been included. Yahoo CEO Marissa Mayer will receive a huge $23 million compensation fee, the "golden parachute."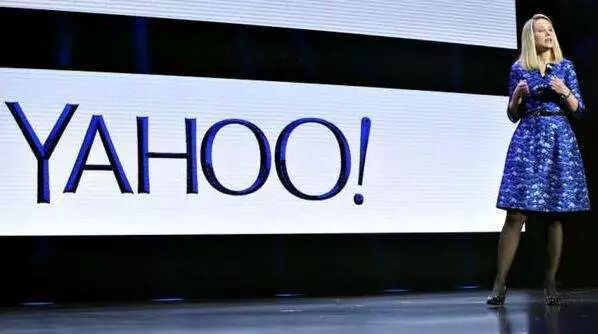 Yahoo CEO Marissa Mayer
One notable detail is that a significant part of the recent Associated Press article on Yahoo's downfall was written by computers. It seems that today's enterprises relying on advertising revenue to survive there is another way, that is, the use of machines to replace people.
Back in 1995, Yahoo seemed destined to build a successful business model in the internet age, profiting from advertising revenue. At the time, the company was just a website directory. According to the New York Times at the time, in July 1995, Yahoo announced that "as part of its redesigned service plan, it has signed up to five initial sponsors and will rely on its advertising business".
This means that as part of the daily cycle, the logos of the five sponsors will appear at the top of Yahoo's website - that's the early headline ads. Meanwhile, Reuters announced that it had signed a deal with Yahoo to focus on news to get a piece of advertising revenue.
All this seems to portend that the future of advertising-profitable companies, such as journalism, has entered the path of the Internet age. But today's situation is very different. Facebook and Google split the proceeds of their ads without paying a penny for news (though they occasionally have partnerships with news companies), and Yahoo is almost in the mud.
And he won't be the only web mogul withering.
---