Coffee Facebook Marketing Survey


Socialinsider investigated the U.S. coffee industry's involvement on Facebook.
1. Starbucks has the highest participation among Facebook's top coffee brands
Between January 2018 and May 2019, Starbucks had an average engagement rate of 0.032% per post.The average participation rate per article was between 0.021% and 0.129%.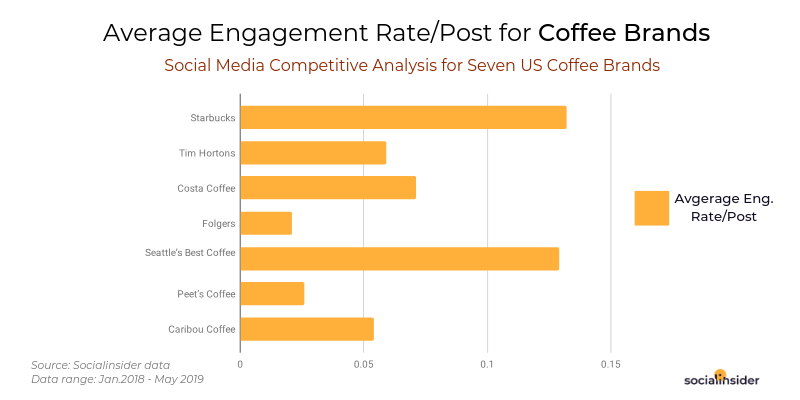 Engagement is one of the most important Facebook metrics for measuring the number of times people take action on branded posts.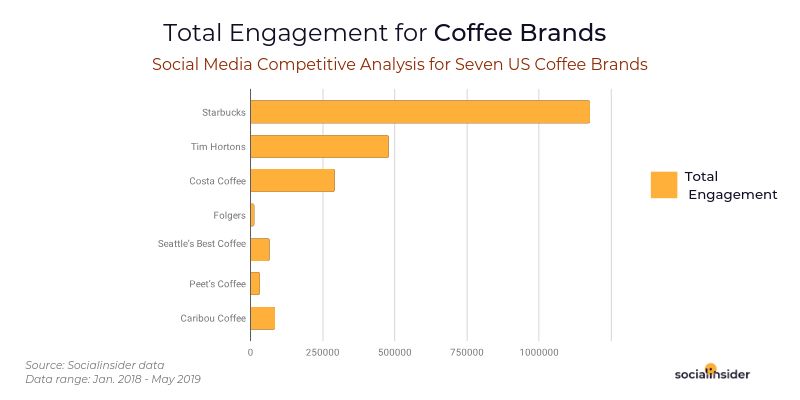 According to Facebook, most Starbucks posts are photos, accounting for 65.3 percent, followed by video (24.8 percent), links (6.9 percent) and status (3 percent).
2. Publishing multiple times a day or a day does not necessarily mean greater engagement
From early 2018 to May 2019, 67 percent of Facebook content was photo,and only 29.6 percent of coffee industry content was video.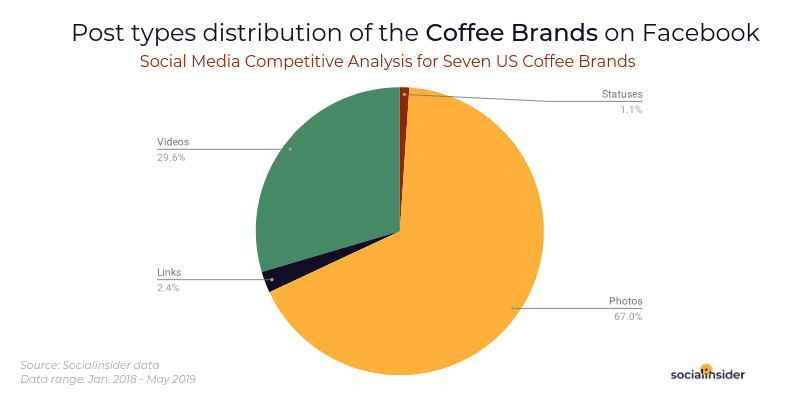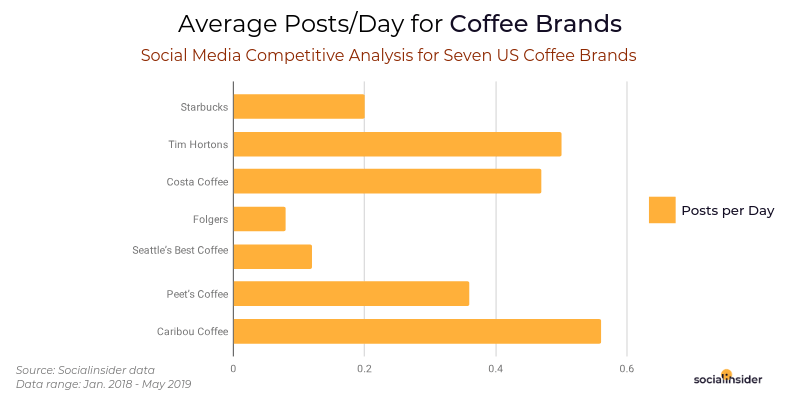 Although Caribou Coffee posts an average of 0.56 posts a day and Starbucks posts an average of 0.2 posts a day, Starbucks remains a leader on Facebook.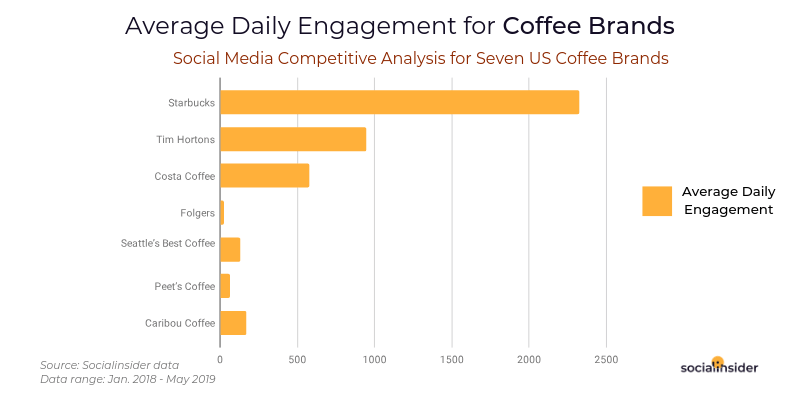 3. Get people's attention through behind-the-scenes videos and seasonal events
According to Socialinsider, some posts are more attractive, such as interviews with people behind the scenes, seasonal events and gifts.
Starbucks and Caribou Coffee are showing their team, using videos and photos to show the people behind the scenes.Starbucks, for example, uses a post to show the opening of a new store.
4. Coffee brands on social media
Research shows that the coffee industry is growing at a rate of 5.5%.The average person on the planet consumes 500 billion cups of coffee a year.If you want to promote your coffee brand on Facebook, consider:
Focus on the local area;

Invite opinion leaders;

Create a place where you can take pictures;

Share consumer-generated content;

Don't miss the seasonality;

Behind the scenes;

The story of promoting coffee;

Gifts.
Support 199IT development, can join the paid high-end knowledge exchange group, thank you!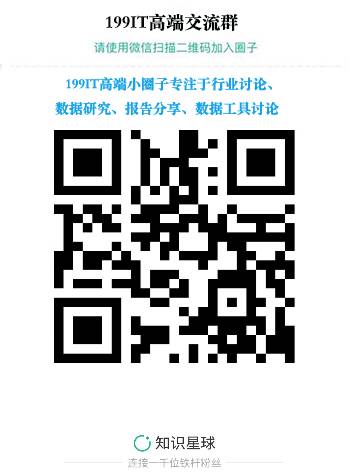 Highlights of 199IT Top Reports can be found directly at:

| NOTICE |
WeChat's public platform is currently available for subscriptionsNumber top function
Click on our home page
Check the top public number
Capture great content in a timely manner
 Media business cooperation
For business cooperation, please contact Microsyscope: dingli Public Number Contribution Email: T@199it.com
For more data, click " Read the original"
---