Practical exercises . . Facebook Marketing's New Weapon - Map Search

Facebook last month announced a beta version of its social search tool, Graph Search, dedicated to improving the user experience.
It is understood that Graph Search will effectively use the constantly updated content, data and member information in the social map to help users get the most relevant images, locations and interests and other search results.
Unlike Google Search and Microsoft Bing, Graph Search is an internal search of Fcabook's social circle for users and access records, with search results that point to details such as specific people, photos, places, or interests. In other words, internal search in the social circle is the biggest advantage of Graph Search.
At present, Graph Search is still in the testing phase, only support English search, you can search for friends, places, photos and other relatively simple data models. But for marketers, Graph Search allows them to better select, filter, and optimize their interactions with their target audiences to improve marketing effectiveness.
Observe the competitors
Graph Search is a semantic search engine, which means that when you search with Graph Search, all search results related to your search terms are exported. For example, when you enter your competitors in the Graph Search search bar, or even your own brand name, Graph Search displays all relevant content on the Facebook platform. Arguably, Graph Search is a powerful tool for you to see your competitors.
You can search for company names, products or services, tags, comments, users, news, reviews, and more to see how your competitors interact with their fans and whether they comment or like posts? Is the interaction conducted through their official Page or in the individual Page?
With Graph Search, you can also look at your competitors' ads to see what's worth sharing and commenting on, and here's an example of how you can start using this strategy when you see a competitor post a discount ad and, of course, adjust it to your actual situation when you use it.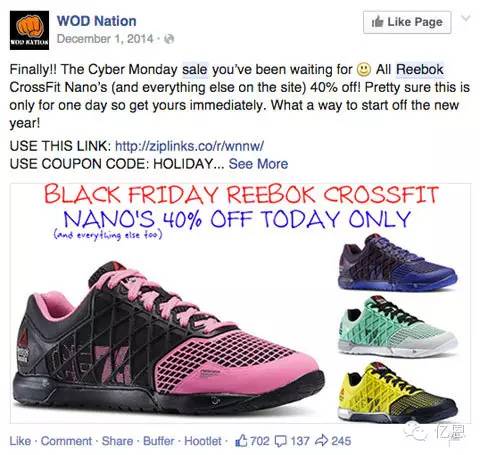 All in all, competitor-based Graph Search search results are designed to allow you to analyze, examine data, and find patterns.
Look for overlapping interests
An important task in content marketing is to find out what your audience likes besides your brand. Then optimize content marketing for their interests.
Facebook's new Graph Search can help you find those Interests. For example, suppose your brand name is X, search for posts posted by people who like the X brand, and pick out common themes for those posts, view topics that are interesting or surprising, and search for more keywords.
For example, if your audience is talking about "dancing with the stars" because the TV show is not relevant to your brand, you never want to search for relevant information, but for your customers and potential customers, "dancing with the stars" is also of interest to them.
So when you find out what they're interested in, you can try searching, and you may find that what your fans love most is a video of a dance being shared constantly, in which the dancers dress up as Mario Bros. and the whole picture is humorous. In other words, humorous videos are a favorite of your fans, and perhaps you can learn from them when you post them later.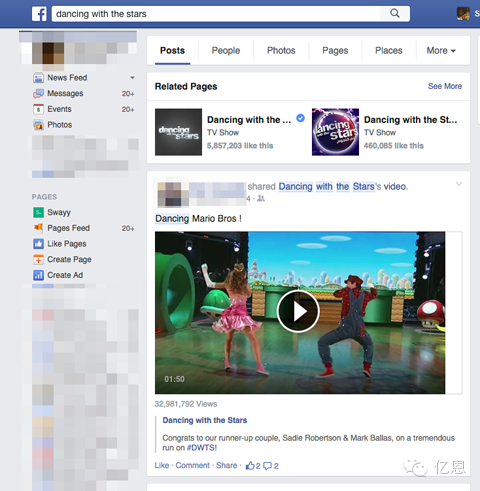 In addition, Graph Search can search for a location to see the common interests of the audience in that location, revealing trends in the niche, and making it easy for you to design content to suit their needs and interest them.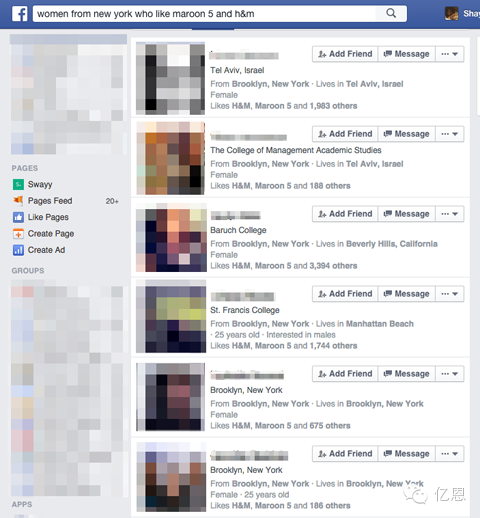 Study labels
Tags are widely used on social media platforms, and Facebook users often use them when posting. When you want to draw people to your brand, tag use is a great way to do it.
If you've already used the hashtag, try using Graph Search to see who's using the tag and how well it works. If you don't use tags, you can still use Graph Search to search for information.
If you're not sure about tag searches, take to Twitter to see what's hot, and then go back to Facebook and type them into Graph Search to search.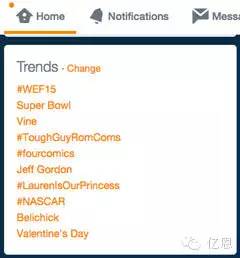 Analyze your fans and their behavior, and most importantly, identify trends from them, add hashtag topics when you see trending hashtags, or customize matching discussions to get fans to focus on sharing.
Facebook's new feature, Graph Search, is still in beta and is not open to the public, and Facebook officials have been exploring improvements to provide a more user-friendly search engine. For Facebook users, making the most of Graph Search allows you to more effectively share and market your interactions with your fans.
(Editor: Serry)
Source: Enn Compilation

For more exciting content, follow usWeChat enecnewsPush the latest and hottest dry goods for you every day!
———————————————————————————————
If you have dry goods sharing in the cross-border e-commerce industry, warmly welcome to contribute


Contribute to mail: change@enec.net or anny@enec.net
---