We're serious about playing Facebook marketing
The following article comes from CiCi Overseas Marketing Author CiCi Overseas Marketing said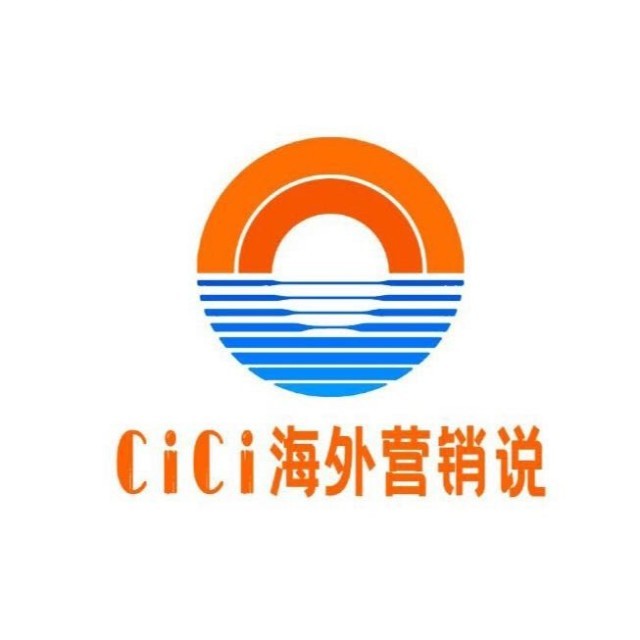 CiCi Overseas Marketing says
Share Google SEO ranking tips, Google Ads delivery and optimization, and marketing strategies for overseas social media. Share practical development customer tips to teach you to pocket potential customers on LinkedIn, Facebook, Instagram, and more. Help new people find direction and win-win cooperation with the elderly.
Facebook, you have to focus on it today.

As the world's largest social networking platform (the biggest you can see right), it has more than 2 billion users, including about 1.5 billion daily users. Well, that's right, it's the same level that everyone in our country soaks up every day.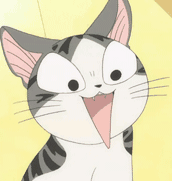 Isn't it a little a pity not to catch such a large plate of marketing objects and resources? Play FB marketing, let's go!
First, Facebook Page marketing
The Facebook Page includes a profile and a Facebook Page, two potential marketing treasures.
Each Facebook user can have an account and a profile, and can create and manage multiple Pages. This is equivalent to every WeChat user can have a circle of friends and manage multiple WeChat public numbers.
A profile (friends circle) is a marketing campaign in the name of an individual, and a page (WeChat Public Number) is a marketing campaign in the name of an organization or business. And personal profiles (personal circles of friends) can attract fans and increase brand awareness for your page (WeChat Public).
Facebook Profile Marketing
By default, all Facebook friends can see your Facebook profile, just as all WeChat friends can see your circle of friends by default, and you can also set dynamics on who's not or who's visible only.
At this point, CiCi flipped over the circle of friends...
A just sent a thai latex mattress introduction video, anti-bacterial, breathable high-bullet, correct sleep posture, promote sleep... Well, I touched my sore old waist and moved my mind to buy.
B sent a paragraph of home yellow peach video, most of the juice, sweet and delicious, look at the video doll eat so fragrant, and then saw her sun-soaked praise, I grabbed two boxes.
C sent a delivery notice, ah, I booked up to the model has arrived, so my eyes lit up, grasp to give people money
。。。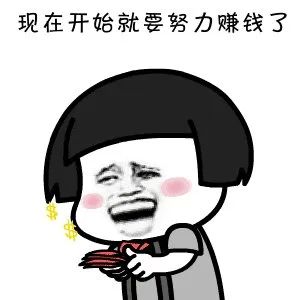 Harm, no, no, hurry down your cell phone and say it's true, and then look at it for a long time and it's really time to hand it!
Think about it, if your Facebook profile can be like the friends of the last few people, suppose you have thousands of accurate "potential customers" like me, can you not make money?
So the personal page marketing strategy is very simple: plus accurate potential customers of friends and post marketing.
Better than WeChat, Facebook gives you more opportunities to reach potential customers.
Search directly with product keywords and you'll get a large number of relevant Facebook users, Facebook pages, Facebook groups, and more.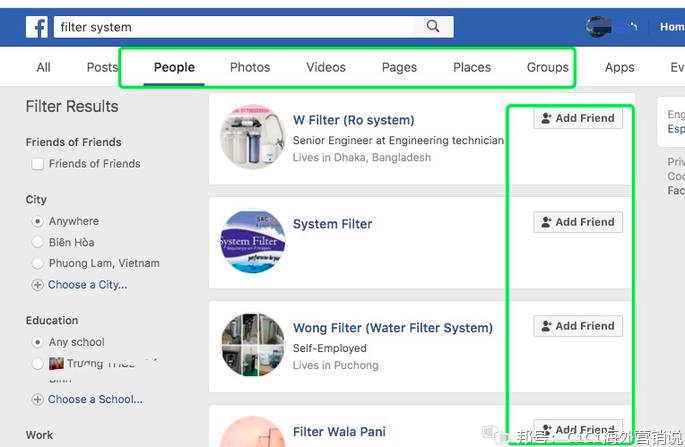 For accurate Facebook users - add friends
For accurate Facebook pages - if it's a competitor, add their fans, especially those who regularly like comments, who are potential customers, and if it's a potential customer company, you can go directly to Send Message or visit a website or tool to find a mailbox to collaborate.
Facebook Groups - For precise Facebook groups, apply to join, then shape people, sell yourself smartly, add group members, and expand your fish pond. (Of course, you can also create your own groups, pull friends in, and then do what?) Please review the QQ group around you, WeChat group marketing. Please pay attention to every place your potential customers may be. For example, you are selling false eyelashes, you do not just search for false eyelashes, some women's clothing, women's shoes, lipstick and other groups ah, public home page ah are also your potential customers gathering place, to find a way to get it. )
ok, in general, CiCi said a little more detail. As the saying goes, details make sense when it's a success or failure.
1) Profile picture and Cover photo of your profile picture.
This is really your front door ah, choose attractive, eye-catching taste, suggest want to do better, you can find an art design.
Avatars can use selfies or net pictures of little sisters, see you so good-looking, friends pass through a higher rate.
Cover art is best to have your personal characteristics, it is best to make it a personal symbol of your own, engraved in the minds of others.
Note: Don't put a product map! Don't put the product map! Don't put the product map! No one wants to be friends with a product. If you want to show your products, please go to the company's home page.
2) Post posts on your profile (text, pictures, videos, etc.)
A profile is a place to showcase your personal charm, professionalism, and abilities. You can build people, just occasionally share things that other people in the industry can be interested in, such as interesting stories about you and your customers, such as some insights into industry news...
Note: Profile is like you visit someone's QQ space, if he often moans disease-free, messy to share a lot, but not even a comment like, do you think this person has a problem, or nerves, or is not popular.... When CiCi was young, she was used to deleting cold posts that no one took care of me, haha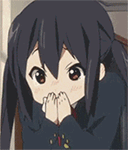 So, we post fewer and more refined posts, top some share, high comments, our potential customers may like the post, delete some poor posts.
Facebook Page Marketing
A Page is a place for businesses, brands, and organizations to share what's new and communicate with their fans, and can be created for free.
Compared to the profile page, the fans of the page will be more accurate, you think ah, you add WeChat friends will be a mess, but WeChat public number fans are really interested in right? In other words, Your Page's fans are a precise group of users, and when you advertise them or host events, it works better.
It's important for you to take Page Page seriously.
1.The avatar is preferably a company logo.

The background wall is best represented by the company's products and positioning of the map and text, can be changed according to marketing needs, such as the promotion of new products, to celebrate or commemorate, update the company's large-scale events, holiday celebrations and so on.
You can take a look at the Facebook pages of some of the big companies and learn.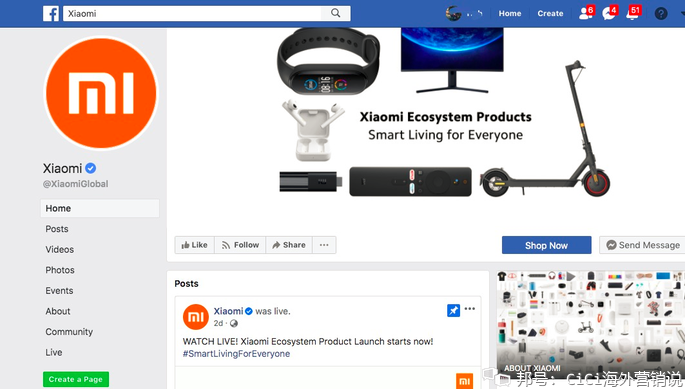 2.Edit business stories and profiles (About)

Note: Profiles appear in search results with Page name, and to improve search relevance and search ranking, it is recommended to incorporate keywords while satisfying attractiveness.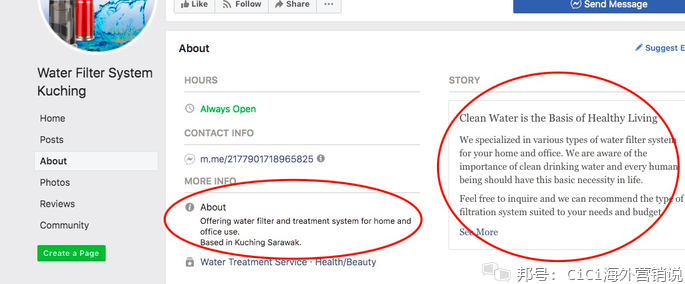 3. Perfect CONTACT INFO

Add contact information such as website link and phone mailbox. Easy to attract to foreign trade independent stations, promote Google SEO.
4. Increase your Page's fans.
As long as fans like any of the dynamics of your Page, become a Fan of the Page, will receive later dynamic updates.
1) As the creator of the Page, you can directly invite your Facebook friends like the Page
2) Allow your company's colleagues (with or without page management rights) to use their Facebook accounts to invite their exact friends to the Like page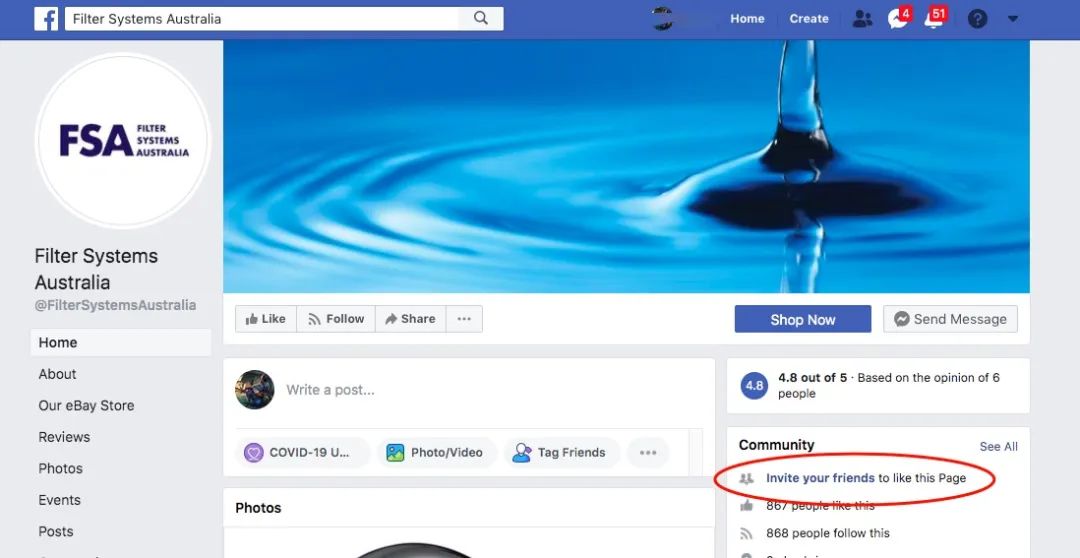 (Go to the Page page and the Invite Friends button at the top right)
5. Home content marketing

The home page represents the image of the business, so it is not suitable for sending personal home selfies and living chicken soup and so on.
But still pay attention to the appeal and appeal of the content of the post. You can send some video Vlogs with customers, hold some limited-time offers, forwarding can get free coupons and other activities. Mobilize the enthusiasm of fans, close the distance between the brand and consumers.
6. Create a Facebook Shop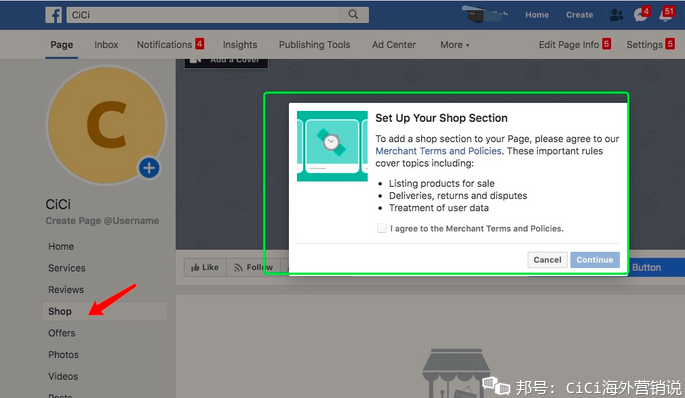 The Facbook homepage has so many fans that you can create a Facebook store if you want users to make payments directly on the Facecbook.
The steps are still quite simple, we can follow the steps according to the requirements.
Second, Facebook group marketing
The Facebook group, the Facebook Group, is similar to our QQ group and provides a space for users with a common hobby or task to communicate. (Better than WeChat group because it can be searched)
There are two ideas for Facebook group marketing:
1, join someone else's Facebook Group

Enter the groups your potential customers might be in on Facebook, click on the Group option at the top: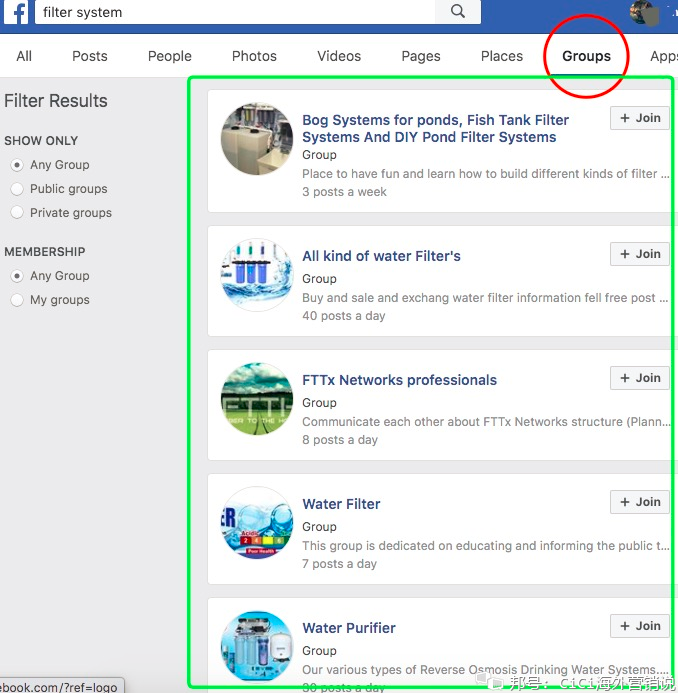 To select the right group with your profile picture, profile picture, and activity, click OnIn to apply for membership.
Attention:
Don't limit yourself to your precise product keywords when searching your group of potential customers. Keep in mind that I'll go wherever the customer might be. My client base is women, so the group types I can add are beauty, yoga, fashion, parenting, wedding dresses and so on.
Groups of non-direct competitors, you can say hello to groups or talk about cooperation, push each other to use resources
2. Create and operate your own Facebook Group

As Facebook has more and more friends, you can create groups to get them online. Then occasionally come to some group membership offers, hold a variety of interesting small activities to mobilize everyone's enthusiasm and so on. This is very simple, think about How the group owners of WeChat groups tie you up

In addition, creating your own group, creating a good name, writing an introduction, properly incorporating keywords helps Facebook SEO, when users search for relevant groups within the FB, they will find and actively join your group
Third, Facebook d's KOL marketing
Facebook is one of the most popular social platforms in use, with KEYOpinion leaders from all walks of life, and research shows that consumers are more likely to be influenced by opinion leaders, with 61 percent interacting with opinion leaders every day.
(You can think of the domestic recent fire of live goods, the same way.) My product I said good you don't believe, I asked Via to say good you go to pile up to buy. )
If we can list these KOLs, they casually post or video recommend our products, our products may burst into flames overnight, become the same model, sold out in minutes.
So
1. How do I find a Facebook opinion leader with a large number of accurate fans?
1) Use the Buzzsum tool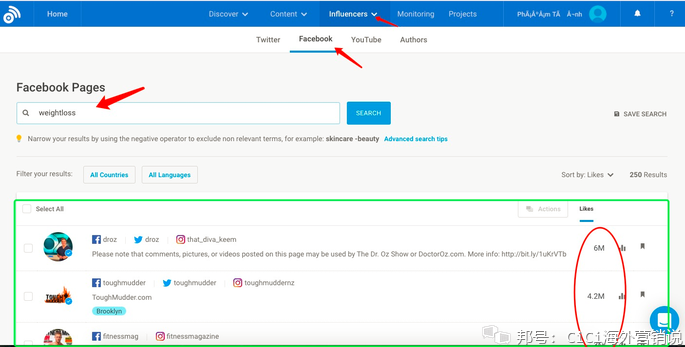 Website: https://app.buzzsumo.com/

Enter the appropriate keywords, you can see the corresponding KOL recommendations, you can see their likes and other social platform accounts.
2) Use Facebook search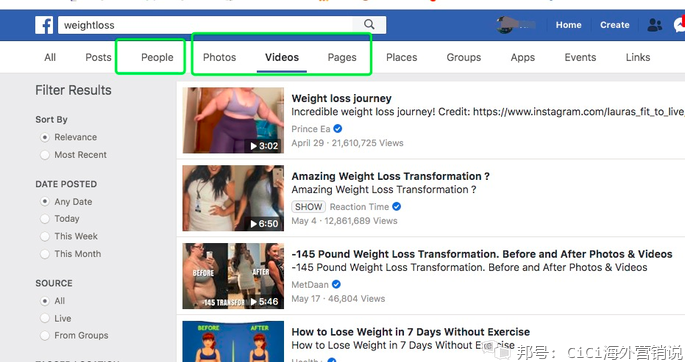 Enter the relevant keywords to see People, Photo, Videos, and Pages, respectively.
Find:
Users with more friends and Followers
Interactive Photo's publishing subject
The publisher of Video, which has a high viewer
Page with a large number of fans and more frequent post updates
2, how to filter out reliable KOL cooperation?
High correlation: Needless to say, make sure KOL's fans are mostly potential customers, and don't sell combs to monks.
View KOL's Fan Base: The more the better (but rule out buying fake powder)
View sending frequency and ad frequency: Is KOL active? Dynamically updated and timely KOL makes it easier to retain fans. Also, KOL is not advertising every day, for advertising too often KOL, fans every day "advertised" may slowly de-powder, cooperation effect may not be ideal.
Check the interaction rate of posts: The most reliable way to check fake powder is to see the number of likes, comments and share of KOL posts, if the fans are thousands, but few people like, it is likely that the quality of fans is not high, or buy zombie powder.
3, how to cooperate with KOL?
Cooperation, is certainly what is needed, mutual benefit.
When contacting NetHong, it is recommended that Google or Baidu take a look at some mail templates and bulk mailing tools. Say exactly what you do, what you think, and offer them a few sweets, such as:
Exclusive content or endorsements (especially if your product is slightly more famous)
Commissions are offered (KOL earns commissions from fan purchases)
Free products or samples to use
Persistent promotional discounts or privileges, VIPs
Stream to a popular website or social account
Money
Fourth, Facebook's advertising marketing
Whether your goal is to get orders, branding or high-season promotions, you can't let go of Facebook ads if you want to get results quickly and have a big budget.
Small partners with experience running Google Ads may be more likely to get started with FB ads, which are much the same backstage, but Facebook has a more specific audience targeting and more diverse ad types, which means it can reach potential customers with more precision.
Specific Facebook advertising operation is very cumbersome, we only give this article a thought, detailed advertising tutorial will come out later
---