SME Facebook Marketing Sprint Guide Live Review


In order to help small and medium-sized business owners break through the obstacles of the epidemic and conduct business smoothly, Facebook agent InoLink Eno launched the SME Facebook Marketing Sprint Guide live on June 12, 2020, and provided cross-border platform sellers with the "SME Transformation Independent Station Service Program" to help cross-border platform sellers smoothly through the process from building a station, payment, to start online marketing.
The platform package is divided into four stages, which are divided into four stages, namely, the transformation seller to provide account registration guide, Shopify site guidance video, the creation of payment accounts, as well as Facebook advertising training and many other practical content. Customers who use this package will benefit from offers from each partner in the package to their sellers' friends, including a low threshold top-up of $200 for a Facebook account, a 14-day free trial on Shopify, free cash withdrawal vouchers for new customers from LianLianPay and PingPong Payments, and rate benefits. Scan the code to reply to the "offer" to get the service package.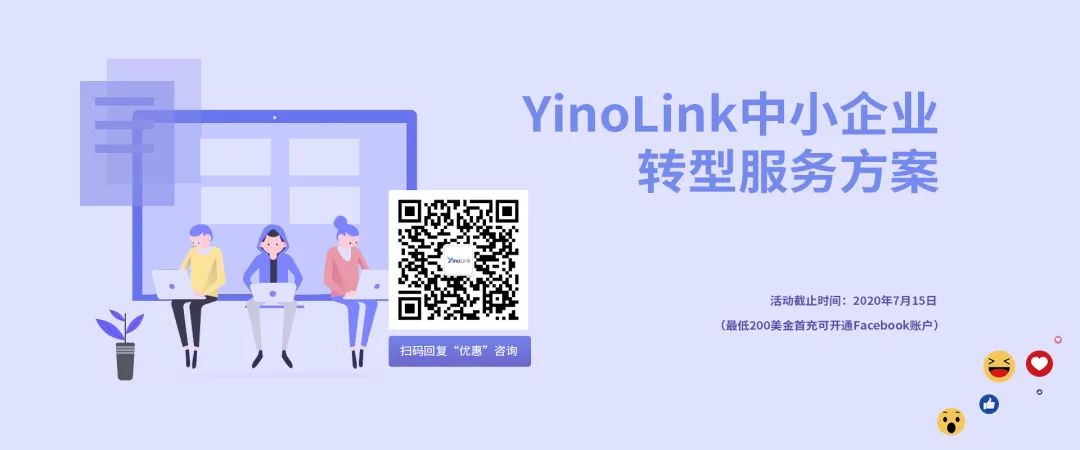 To put it right, Facebook agent InoLink Ino takes you back to the focus of the live stream.

Are small and medium-sized businesses now using Facebook to market late?
Many cross-border sellers have a question: Is it too late to start Facebook marketing? The following data will tell you the answer.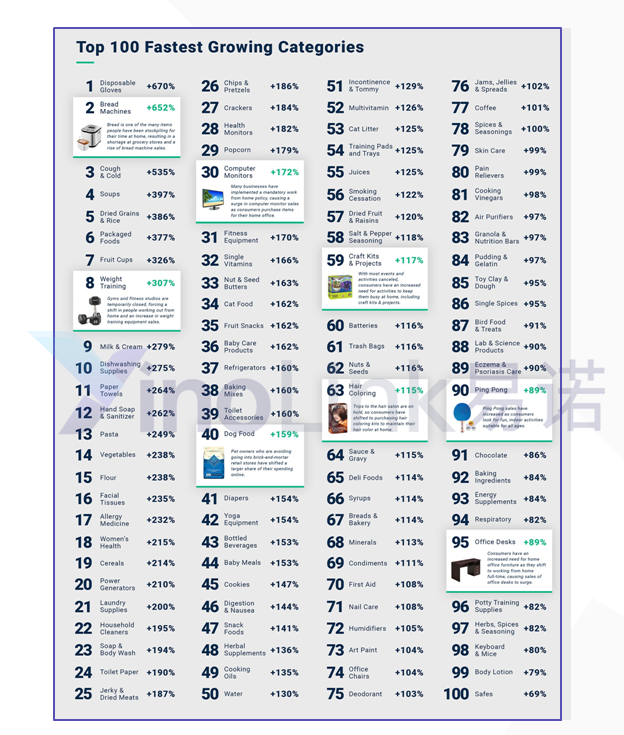 Many users have started shopping online as a result of the outbreak, with many categories on the rise, and Stackline, a well-known research organization, released a survey showing that the top 100 categories in online transactions in the U.S. were up 670 percent year-on-year, with some categories even selling up 670 percent. Online shopping has surged, with overall purchases on the rise.
In addition, the cost of advertising has generally declined, according to official Facebook data, as of March 31, 2020, the average monthly number of Facebook family activity is 2.99 billion, an increase of 11% over the same period last year, the platform's active numbers increased, the number of people running ads decreased, advertising display prices decreased. In fact, the competitive pressure to enter the independent station will be much smaller now.
Epidemic has changed the way users shop, so that online shopping way deeply rooted in people's hearts, advertising diversion costs so that the site can be faster and cheaper to introduce traffic, overall, the outbreak brought us not only crisis, but also opportunity!

How do platform sellers use Facebook to sell goods at sea?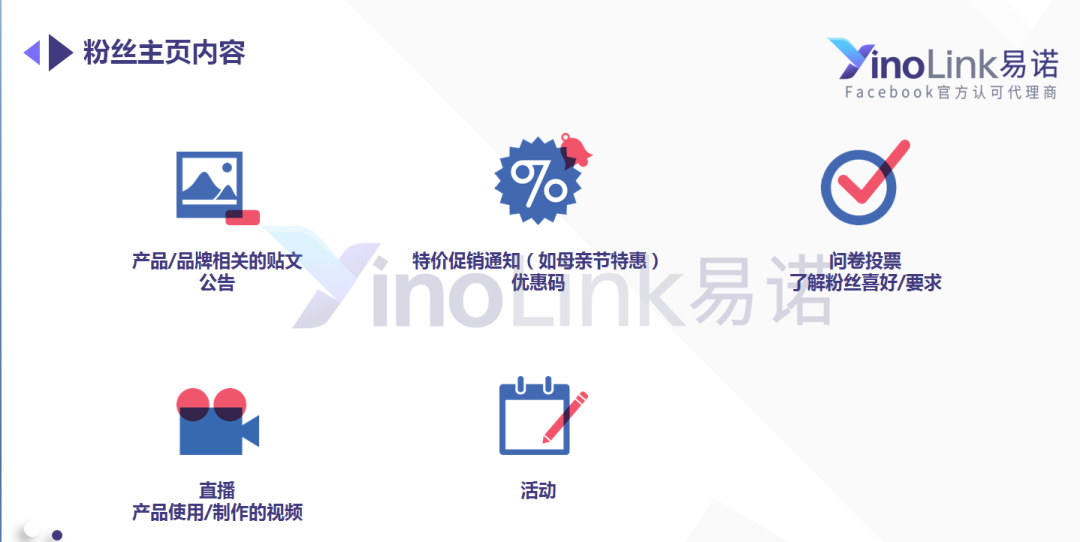 How do platform sellers use Facebook to sell? This is the seller's biggest concern, we can use Facebook to build a Facebook fan page, to show our brand, actively interact with fans, cultivate our private domain traffic, you can post holiday promotions on the Facebook fan page, you can also send questionnaires, you can also send a live stream to let fans know about your products, we can also create a Facebook group to maintain our fans, to achieve a virtuous circle, All of this traffic is available for free.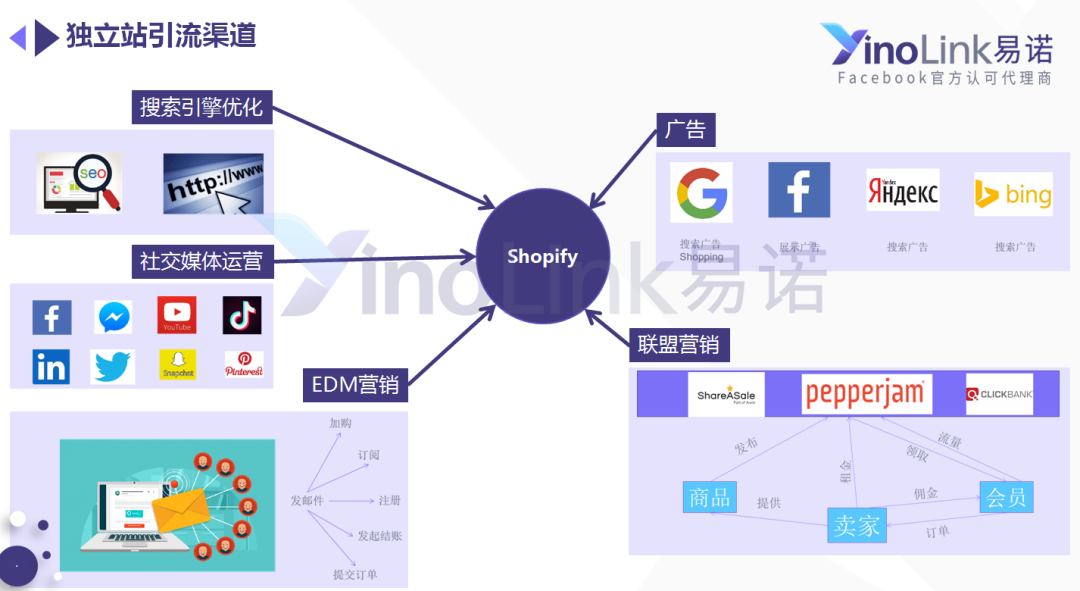 In the early days of stand-alone sites, we were able to channel using the five mainstream ways of SEO, social media operations, EDM marketing, advertising, and affiliate marketing, and as an official partner of Facebook agents and Shopify, we also launched the Platform Transformation Independent Sites White Paper, which launched the Platform Transformation Four Steps to help sellers move to stand-alone sites within a month. Add WeChat: yinolink to pick up the service pack.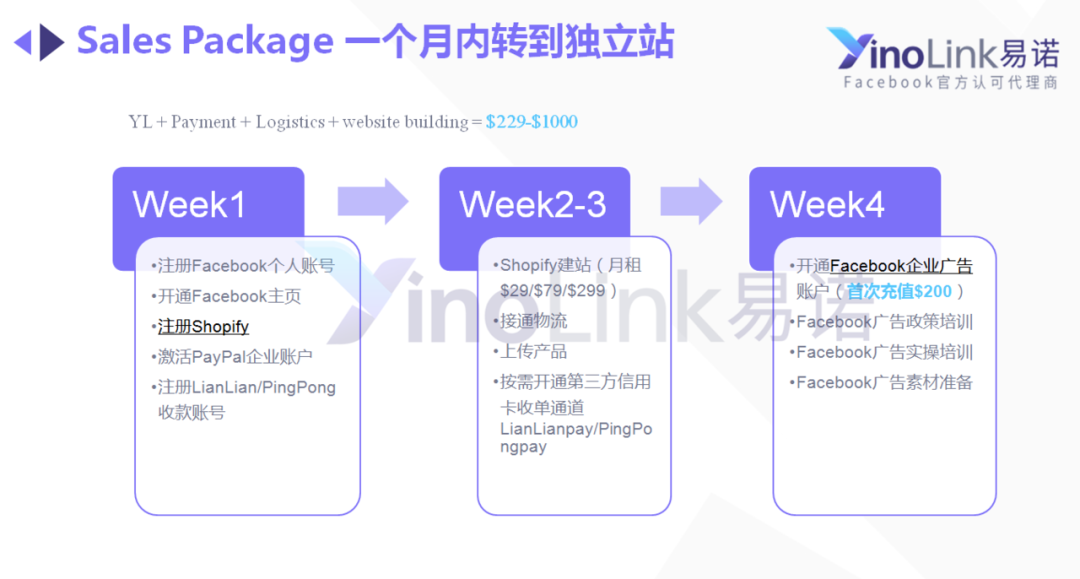 Facebook Marketing Sprint Guide
Everyone knows that Q4 is the peak season for cross-border e-commerce, the first half of the outbreak affected a lot of sellers, the second half of the seller began to prepare, Facebook agent SinoLink Ino for you carefully prepared a holiday list, sellers can be prepared before the holidays, ready for Q4 barley!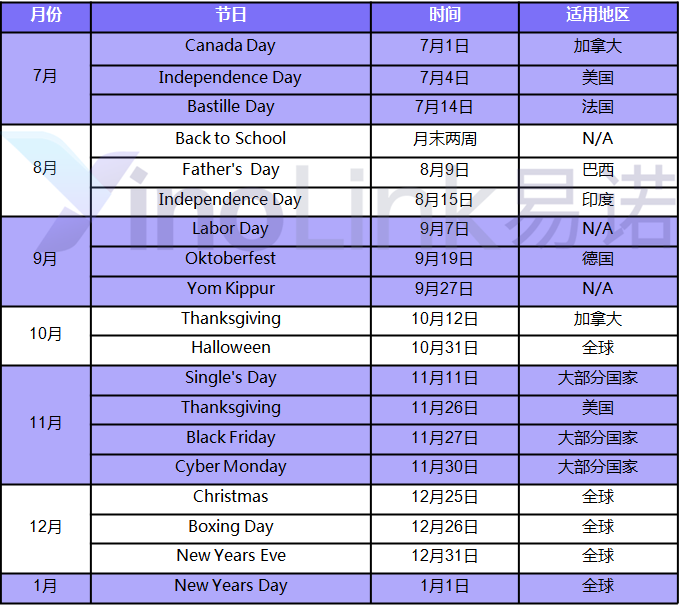 The trend during the holiday season is that the shopping community is expanding and the shopping spree is starting to take place earlier. Forty-three percent of shoppers started the holiday season early in November or earlier, and if sellers chose to hold Buddha's feet temporarily, and before the holiday season began, they would lose a large number of customers.

Free mail, price offers, bundles, pre-sale offers, VIP specials, gift giving, are all promotional methods that sellers often use, and Facebook agent SinoLink Ino takes you through the tips for running Facebook ads for next holiday season.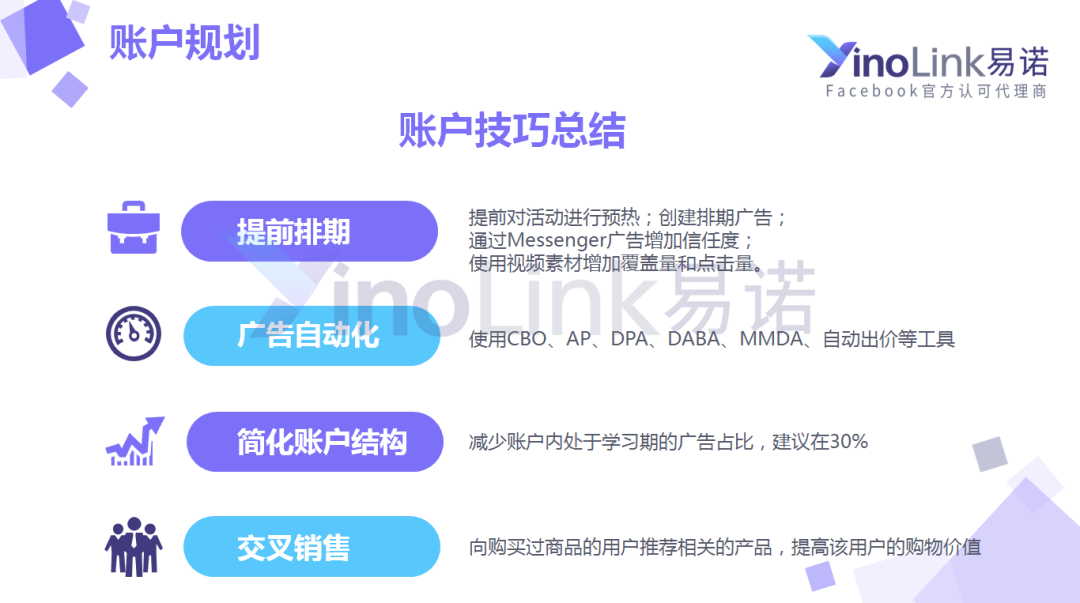 1, advance scheduling 
Warm up your event in advance, create scheduled ads, increase trust with Messenger ads, and use video footage to increase reach and clicks.

2, using Facebook tools

Reach more potential customers with Facebook Ad Budget Optimization (CBO) and Facebook Auto, and use Facebook Dynamic Ads to boost conversion rates.

3. Simplify the structure of Facebook's advertising accounts

Simplifying Facebook's ad structure and reducing the proportion of ads in your account that are in the learning period is recommended at 30%, and if your ads are in the learning period for a long time, Facebook's advertising system won't get enough data to optimize your ads, and your ad performance will be greatly reduced.
4, cross-selling

Promote ads for related products to people who have purchased goods, such users themselves have a certain awareness of your brand and products, conversion rate will be much higher than new customers;
These are the contents of the "Facebook Marketing Sprint Guide for Small and Medium Enterprises" shared by Facebook agent Inolink, and we also have a transformation service pack for platform sellers that includes practical content such as account registration guides, Shopify site guidance videos, payment offers, and Facebook ad training. Customers using this package also enjoy the benefits offered to sellers' friends by partners in the package, including a low threshold top-up of $200 for a Facebook account, a 14-day free trial on Shopify, free cash withdrawal vouchers for new customers from LianLian Pay and PingPong Payment, and rate benefits. If you want to get a service pack, contact WeChat inolink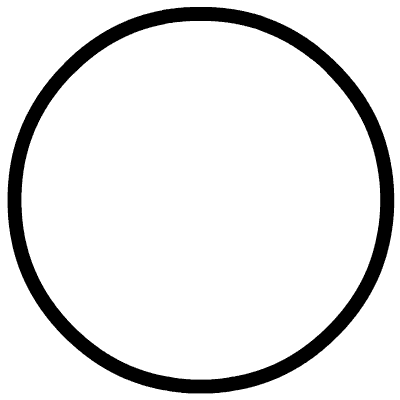 Stamp the original text, free to watch the live broadcast!
---