Advertising under a competitor's shopping cart? AMS account magic function

Amazon Marketing Services (AMS, Amazon Market Service)Promotional accounts for merchants dedicated to advertising provide sellers with the most effective tools to attract more traffic to their product details and brand store pages and help them stand out from the competition. That is to say, the account can not upload products, only for the promotion of products and exist!
So what exactly is AMS?
AMS is an acronym for Amazon marketing services, is Amazon to provide merchants with a promotion account dedicated to advertising, can provide sellers with the most effective marketing tools, is Amazon specifically provided to merchants for advertising promotion of the promotion account, can provide sellers with the most effective tools for the details of the product page and brand store page to do the flow, to help them break through in the fierce competition. The service actually packages some of Amazon's marketing resources, which consist of two main parts: Amazon's ad integration package and branded pages.
The wonders of AMS advertising:
An account type other than Amazon Seller, VE, and VC
Can only promote products, can not upload products
Promotional features for Amazon's 8 new ad spaces
Three types of ads for AMS
Sponsored Products: Pay-per-click ads
Headline Search: Headline search ads
Product Display: First-product display ads

All three ads are located in different locations, so let's take a closer look:
1. First type of ad: Sponsored Products Ads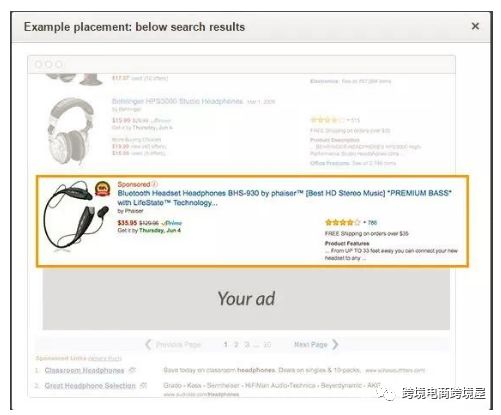 ROI has the highest number of ads and can see what keywords competitors are serving. At the bottom of the search results page

(1) Seller product ads appear on the search results page, the right side of the search page and the product details page of the ad, can be displayed on the mobile and computer side synchronously.
(2) ASP can match the corresponding products according to the seller keywords to improve the exposure of the relevant seller's products, comprehensive seller sales, Sponsored advertising to the seller's sales contribution is very considerable, but one thing, Sponsored advertising is paid, but only when the buyer clicks on the ad to enter the product details page, the seller will have to pay.
Buyers pay after clickingDisplays can be displayed simultaneously in search results and product details pagesROI can be effectively evaluated through sales reports
2. Second type of ad: Headline Search Ads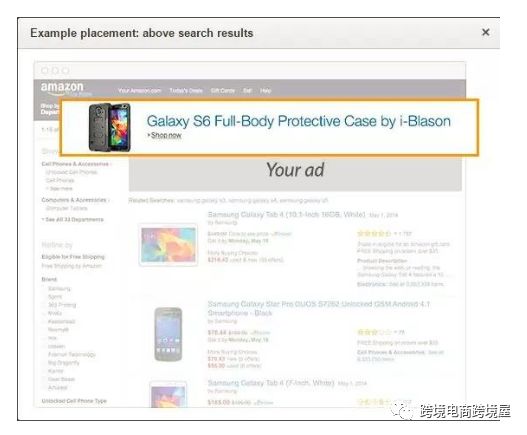 Traffic is very large delivery type, mainly used for brand, burst product delivery. At the top of the search results page.

You can make your ads appear on it.You can customize your billboards.You can find a list of your products by searching for relevant keywords.
3. Third type of ad: Display Product Ads
Make your product appear near a competitor's or associated product's shopping cart, as shown below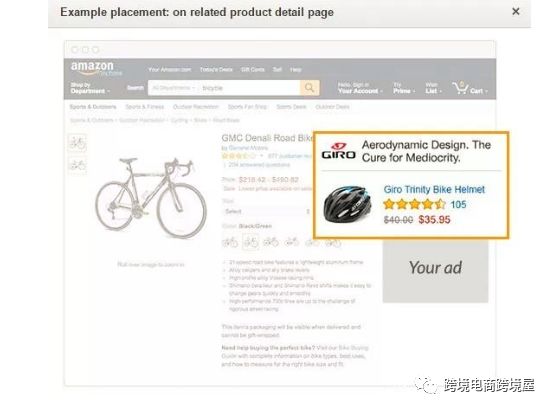 PDA has more show areas than pay-per-click ads and headline search ads, which can be displayed on the side and bottom of the product details page, on the seller's review page, on sites other than Amazon, and at the top of the offer page. Located in the lower right corner of the product Detail's first product page, it can sometimes appear on a competitor's product details page.
Brand Page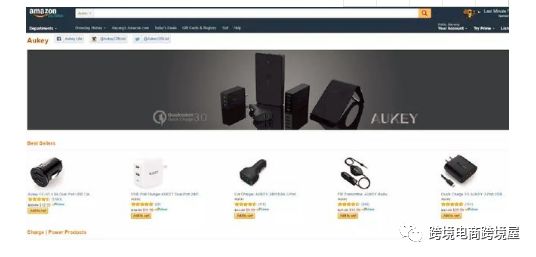 Brand Page is a page dedicated to product presentation and brand image display for a particular brand. You can customize your Banner pictures, you can set up product videos, and you can set up information about your company. Most importantly, it gives you conversion data and customer geolocation.

The difference from traditional PPC advertising
PPC ad impressions in traditional seller accounts are actually very limited because they only appear on search results pages, resulting in limited clicks. Predictable, AMS ads show dozens or even hundreds of times as much as traditional seller account PPC, because there are more pages, more ads, and very few people know about AMS. Therefore, AMS is very helpful to significantly increase traffic!
What kind of seller is suitable for AMS?
First, suitable for sellers with some experience, if your PPC is not good now, this AMS live blood is suitable for you.
Second, AMS is suitable for seller account traffic growth has encountered some bottlenecks, and account operation for a period of time (personal advice advertising operation experience of more than 1 year) sellers, such sellers can control AMS operations, while continuing to break through the traffic bottleneck.
Third, want to do the brand on Amazon merchants, AMS this brand professional is not to be missed!
Special features:

AMS can see consumer search history and purchase history for keyword recommendations: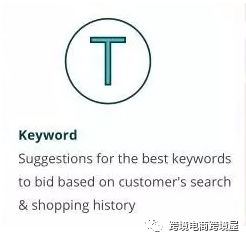 This and the shopping cart under the advertisement, can be saidAMSThe greatest value of advertising! In particular, Japan, Europe, this small language platform, through AMS to advertise compared to ordinary accounts or the advantages are very obvious. In addition, now through the AMS account to apply for Amazon brand qualification can obtain the following advantages.
Contact the service provider to purchase an account number, or assist with custom registration, if necessary, please add a small recommendation

---