Don't miss the new peak of post-festival marketing! Facebook provides an in-depth look at the entire process of player discovery, installation, and payment
At the end of the year, the domestic double eleven boom has quietly faded, and overseas users are beginning to look forward to the arrival of the holiday season, research over the years shows that the black five, Christmas season bloodline 偾 sheets of e-commerce boom in the past, users instead of the demand for leisure and entertainment gradually rising, for mobile game developers who want to go out to sea, after the holiday season is a perfect break point, a large number of overseas users interest in leisure games once again returned to the high point, more importantly, the price of advertising and brand display. So developers to do a good job of sprint preparation, after overseas festivals, seize this wonderful opportunity!
How do you stand out in an age when players have a lot of choices? As a developer how to reach the deep needs of players? How can you effectively solve the obstacles players encounter during the game from download to purchase to experience? Facebook IQ and GfK have conducted research around the world to provide a deep analysis of the success of mobile gaming for gaming companies.
Many leading mobile game developers know that, given that players around the world are playing and paying for games they develop, they must break through geographical constraints such as language, technology, and payment to successfully bring the game globally.
In order to explore the international market more effectively, this time we have to learn more about the mobile game purchase process players' game habits and blocked links. From discovery to installation to the three stages after installation, what is the development resistance at each stage? And how do we degenerate the risk?
- Discovery-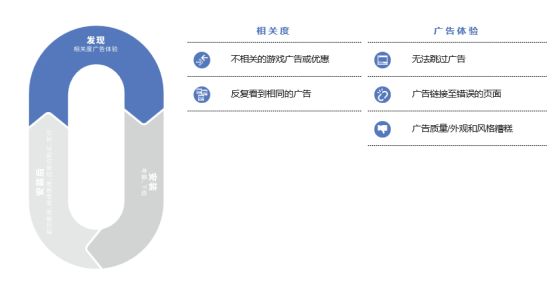 - Installation -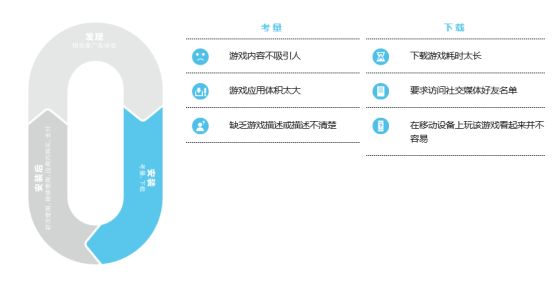 - After installation -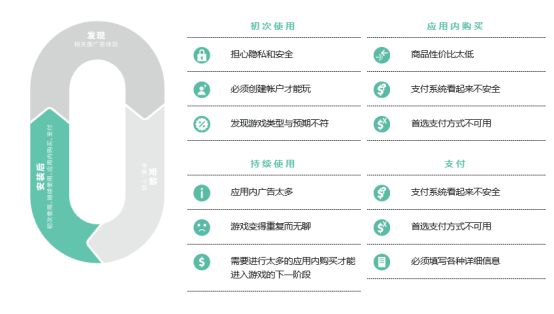 Percentage of mobile gamers who have encountered at least one resistance at each stage

Make it easier for players to discover the game
Advertisers must tailor game advertising to the markets they want to explore and game content in a broader sense. Poor advertising quality (including malicious hype, clickbait and shoddy ideas) was one of the top three barriers to the player experience in the eight markets surveyed.
For example, in countries such as Japan, the United States, or Taiwan, players often want to find high-quality games. Therefore, ads placed in these markets must reflect the player's high expectations of the quality of the game, thus effectively attracting players to download the game.
Five resistances that cause players to abandon the game during the discovery phase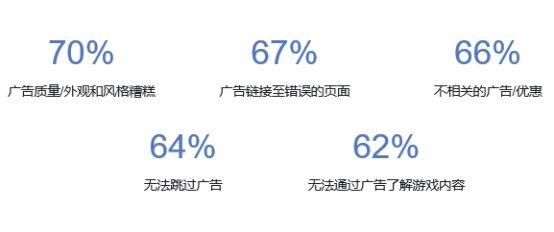 Let the player download the game smoothly
Developers should take into account that players may be located in poor network environments and high traffic costs, especially in emerging markets such as Indonesia or Brazil. Overshed applications (over 400 MB) are often one of the biggest barriers to players in emerging markets downloading games.
Five resistances that cause players to abandon installing games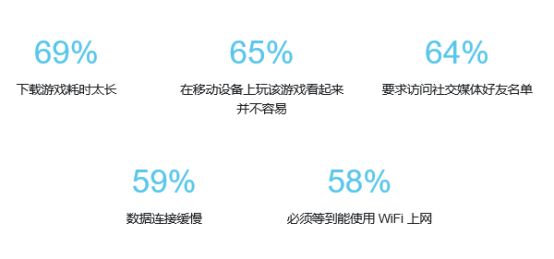 Other suggestions for developers include allowing players to try the game before downloading, or allowing the game to be downloaded automatically only when Wi-Fi is connected, avoiding high traffic charges.
To avoid the pitfalls of the sea-going promotional path, with a detailed look at the new marketing gameplay and various routes, you can scan the QR code below and download the full Facebook Ad Getting Started Guide today.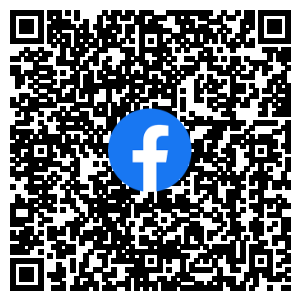 Make it easy for players to pay for and play games
Game companies must strike a perfect balance between creating sustainable game revenue models and meeting player expectations. In emerging markets, players may face more obstacles when paying, such as low credit card penetration or inability to access the game's preferred payment platform.
Players' preferred paid app for each country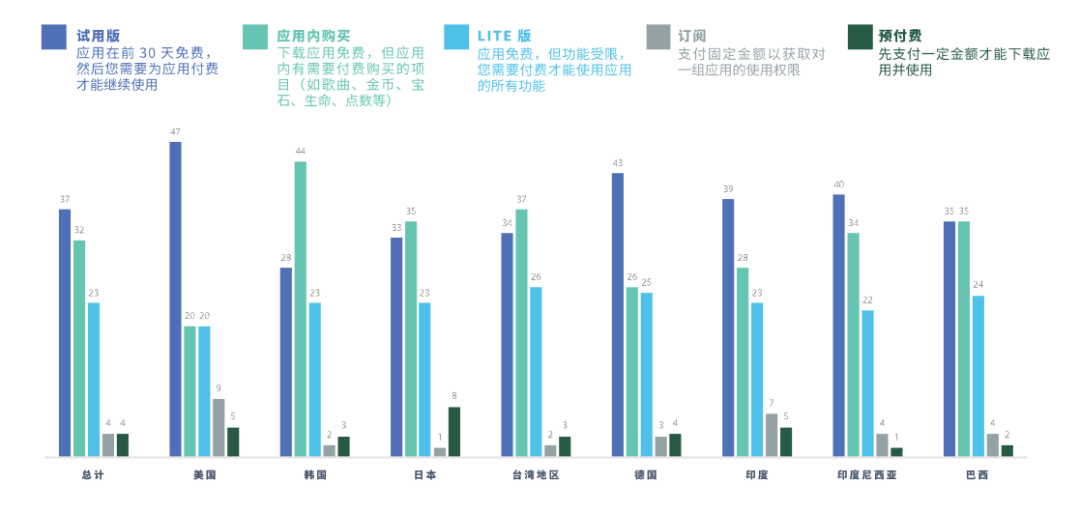 Game companies may want to try in-app advertising to generate revenue for their games. Many players say they can accept ads that appear in apps/mobile games and are willing to interact with them, but only if the ads are displayed appropriately.
The preferred payment method for players in each country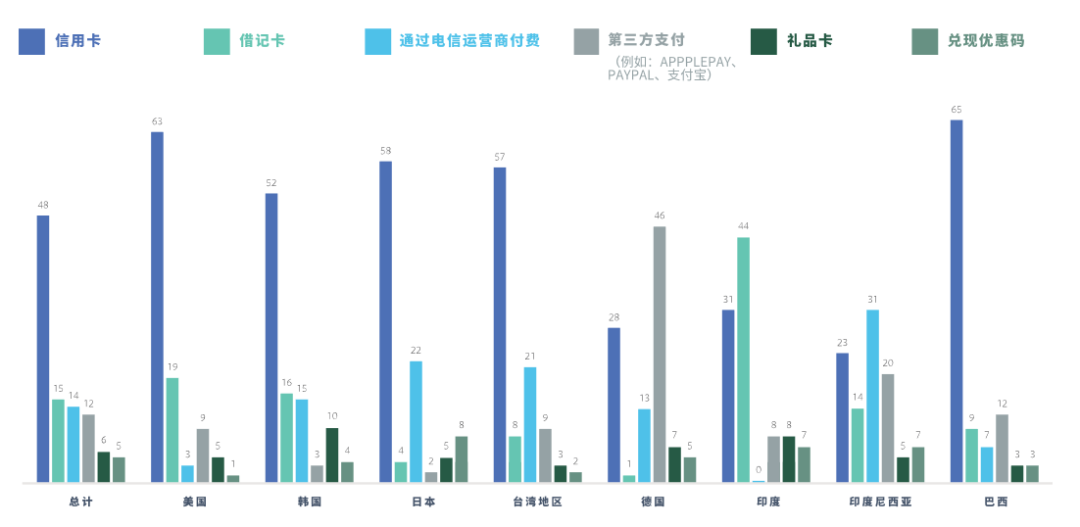 Marketing strategy
- Find the player's game resistance
Learn about your audience's gaming experience and tailor it to the markets you want to explore. Optimize each of the three stages of discovery, installation, and installation that may interact with the player to minimize the resistance encountered by the player.
- In-depth analysis of the nuances between different markets
Create localized game ads with language optimization features from Facebook to create multiple language versions for a campaign and show ads in that language to as many players as possible. Second, with Facebook's Wi-Fi Only targeting option, your ads will only show at the right time, ensuring that players who use mobile traffic carefully are in a position to download your game. Finally, we recommend that you combine a variety of solutions from Facebook, including App Optimization Event, Value Optimization, Lookalike Audience, and Audience Network, to find the players most likely to go to your in-app store, complete your purchase, or watch in-app ads, and more players who are similar to people who have completed in-app purchases.
- Promote the game to the target audience
Once you've found the resistance and its causes in each market, learn from some creative best practices and use Similar Audiences and Playable Ads to get players to try the game directly on their Facebook News Feed, ensuring you get a group of premium players who are more likely to download and install the game.
Unless otherwise noted, all data sources are Zero Friction Future for Gamers, a survey conducted by Facebook IQ in association with GfK of 3,200 people (400 each from Brazil, Germany, Indonesia, India, Japan, South Korea, Taiwan, and the United States) who are 18 years of age or older and who have said they have downloaded a mobile gaming app in the previous 3 months, June 2018.
Scan the QR code below or click "Read the original" to download the Facebook Getting Started Guide for more guidance on hand-to-hand marketing and game travel.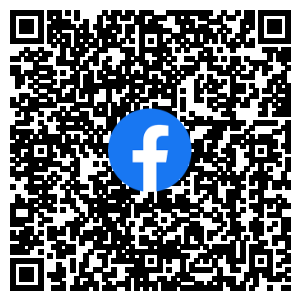 ———————  End  ———————
Industry explosion / Business cooperation:
Please add WeChat cxx2744 or QQ 359859595
Industry Exchange / Join the "Hand Tour That Thing" WeChat Exchange Group:
Please add group owner WeChat cxx2744 or curab_b
Content Posts:
Please send me a tougao@sykong.com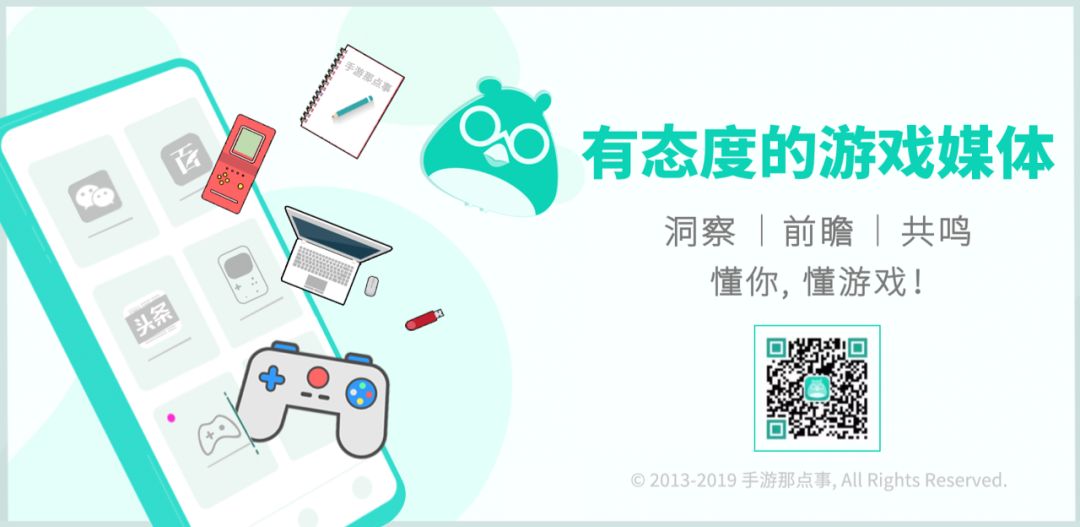 ---