Why seal my number!! The main considerations for Facebook ads!
Q4 peak season, my mobile phone almost every day to a few 'why you blocked my advertising account, is not misjudged ?!?!'. Sometimes it does seem a little grievance, mainly because the domestic view of advertising is still different from foreign countries. Speaking of policy, let's review Facebook's advertising purposes.
'Advertising should help improve the experience of Facebook users and advertisers and their ads must not undermine trust between Facebook and users'
You may still feel that the blocked ads don't break any trust, and the product consumers love it, why still seal it? This is ultimately because we measure the ruler differently. I think it may be more felt to make this clear. I will go deep with you to take the actual Taobao I found the case with you to analyze advertisers often violated the advertising rules.
This does not mean that Taobao products have any problems, Xiao Zhang also often taobao (too much). These are just used to show that Facebook's ruler is different. Moreover, this is based on my experience in advertising Oh, or the policy team to determine the basis, I hope you can refer to.
The characteristics of the user should not be expressed or implied
Advertisements may not express or imply (including, directly or indirectly, that the user has certain personal characteristics, including the user's name, race, age, ethnic origin, religion, gender identity, sexual orientation, physical or intellectual impairment, physical condition (including physical or psychological), financial status, criminal record or trade union membership.

For example, the following high-sticker ads, he implied that the user's legs are short, posted on the long height. Why isn't this type of ad recommended? Consumers must feel bad about seeing the ad, and then, in addition to feeling uneasy about advertisers, they also have questions about Facebook's content, what channel does Facebook know about my height and then sell that data to advertisers?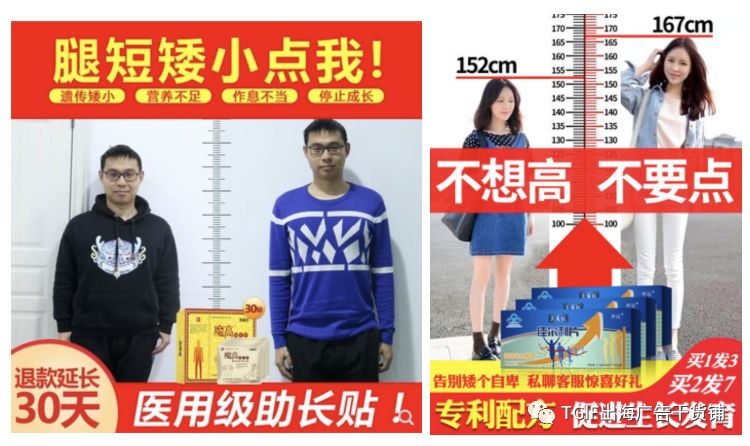 Avoid misleading or deceptive content and claims
1. Do not contain false, deceptive or misleading content and claims.
2. Do not mislead users by claiming that you only need to go to the link to view the full text, but you actually need a subscription to view it.
3. Do not display false URLs in the text that differ from the links actually clicked by the user.
For example, the following whitening ads, 7 days whitening is a highly misleading claim, if consumers do not achieve whitening effect will lead to a bad experience, and then whitening this matter is certainly not a 100% guarantee. Another common example is to buy 1 send X, whether to send the same product or related low-value products, which also has misleading ingredients.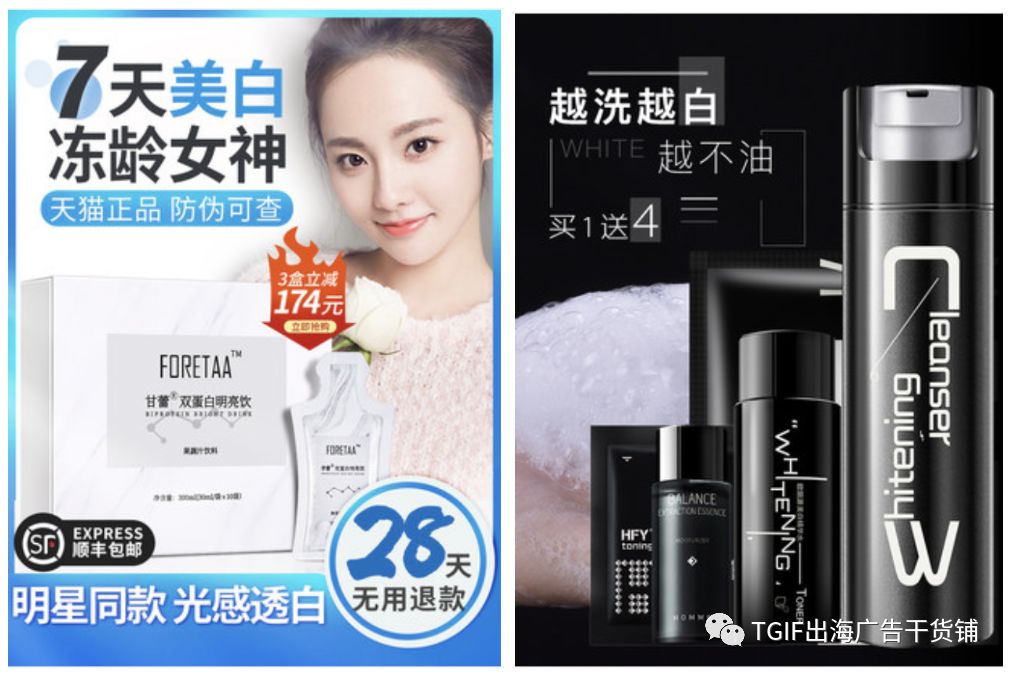 Do not focus on a part of the body or pain points
1. Do not highlight pain points or enlarge the display of body parts.
2. Do not display perfect body shape or unwelcome body shape: Ads may not use body images that may cause some viewers to be disgusted and upset
3. Measure size or measure weight: e.g. use a picture of measuring weight to promote weight loss

For example, the following ads mention that someone's health or appearance will involve sensitive content and focus on body parts, so it must be illegal. It's not okay to use pictures before and after high-intensity weight loss, or measure size or measure weight, or use pictures of weight measurement to promote weight loss.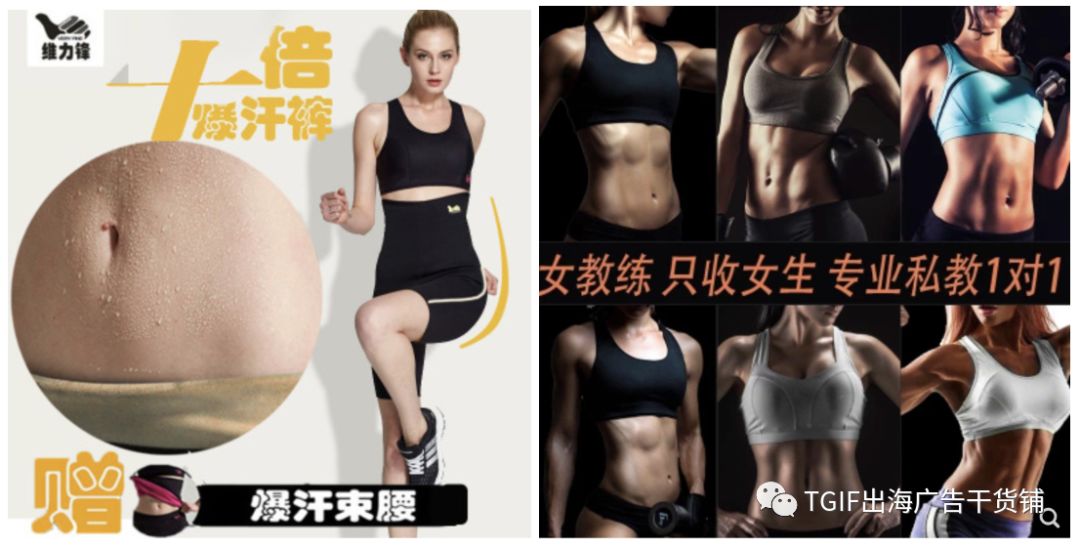 Do not significantly compare product performance
1. Do not make false or exaggerated statements that can be effective in a short period of time, such as dever dever lose weight or earn high returns in a short period of time.
2. Advertisements must not exaggerate or fabricate information to exaggerate product performance or service performance

Look at the picture in the following case, it is very obvious that the contrasting ingredients. Some advertisers say that my ads do not compare ah, but in fact, our policy is not only to see your ads will also look at your landing page, so we pay attention to a little.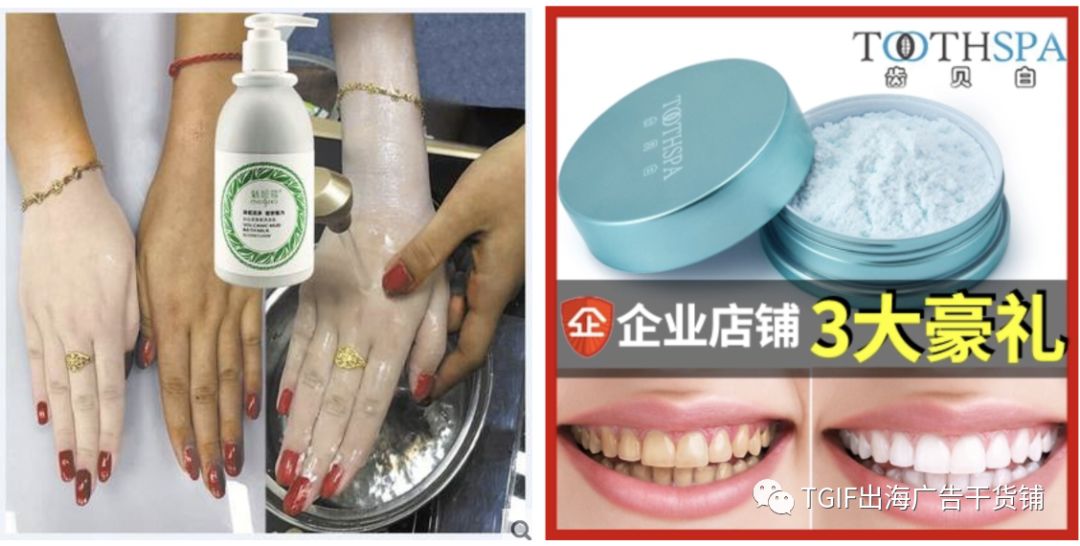 Do not use images or videos that contain adult content
1. Suggestive sex implies nudity showing too much skin or cleavage
2. Sexually suggestive postures focus on an individual's body parts, such as abs, buttocks, or chest, even if they are not by their very nature explicit

Let's look at the picture in the following case, plus some judgments that everyone should know what can and can't.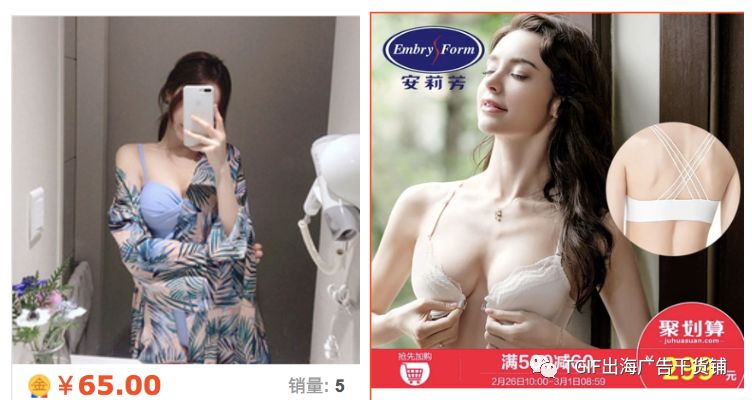 This detailed explanation hopes to let everyone see Facebook's rules, inevitably wronged was sealed. Do the right thing to do well. After writing so many articles, suddenly there is no inspiration, it is better for you to publish what you want to understand next.
---