Why are more and more brands making commercials?
The following article is from 4A Advertising Paper , author Ouyang Rui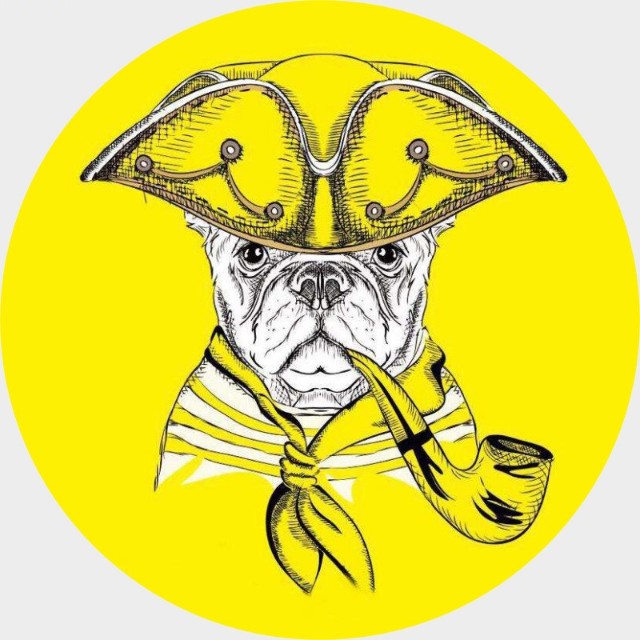 4A Advertising Paper
Good advertising, it's worth stopping.
Author . . Ouyang Rui 
Source . . 4A Advertising Paper
In the past two years, a new phenomenon has emerged in the advertising industry, that is, advertising forms are becoming more and more diverse, ghost sand sculpture video, retro advertising, micro-movies, brand-made reality TV, Vlog, documentary advertising, song MV ... Various forms of advertising appear in the public eye.

Station B's "After Wave", the fast-paced "See Ollie to", in the form of speeches, in the form of social media to trigger a brush screen; Alipay's "What is Peppa", China UnionPay's "The Last Transfer of Datang Mobei", Huawei Film's "Wukong" and other ads, but also the advertisement into a movie, and even, more and more brands began to make documentary ads!
For example, Nongfu Mountain Springs' water source documentary, "On stage" by Yulian Finance, Keep's "The Unusual Quartet", and, more recently, Wu Fangzai's "Getting Closer to Science, Into the Mooncakes" ...
These brands of advertising broke the original advertising form of the ban, in the form of documentaries, to try more possibilities.
In foreign countries, filming documentaries has long been an important means of publicity for brands to pay attention to. In 2017, Nike teamed up with National Geographic to launch a documentary documenting athletes' success from obscurity to hard training.
At home, documentary advertising has also risen rapidly in the past two years.
Previously, the traditional brand advertising is to short and brainwashed advertising slogans, coupled with real-life interpretation-based, it is inevitable that there is a rigid advertising, difficult to be convincing and other drawbacks.
With the development of the times, traditional propaganda films gradually began to develop into corporate documentaries.
Documentary advertising is a form of advertising that uses documentary shooting methods and expressions, takes real life as the material, and shows the advertiser's brand or product or service in a weak, weak and sincere way.
The biggest feature of documentary advertising is the combination of advertising and documentary, which not only takes into account the commercial value, but also has the human value of documentary.
So why are more and more brands starting to advertise documentaries?

Both "authenticity" and "infectiousness"
Documentary advertising has a unique communication advantage
1, true, is its unique cornerstone and charm
Compared with traditional advertising, documentary advertising is more real, including the reality of the perspective and the reality of the narrative object.
The core character of documentary is "real", which infects the audience through real characters, scenes and stories, and documentary advertising continues this trait, creating an unparalleled infectious power of traditional advertising films.
Corporate documentary is completely independent of traditional advertising film is a valuable way of communication, because documentary is the art of editing, is the art of expression, but also the art of narrative.
Baudria believes that postmodern society is a media and technology-led "image" and "super-real" form, and many brands are also trying to use documentary filming techniques in brand communication.
In 2018, Farmer's Mountain Springs released What Kind of Water Source, What Kind of Life.
The video was rated as the most beautiful ad by netizens.
After that, Farmer's Mountain Springs launched "Spring, Summer and Autumn of Changbai Mountain". Through the documentary real filming techniques, the original natural beauty to show the most vivid.
Every year, Farmer's Mountain Springs tells the story of the brand's water source in the form of documentaries, 2015's "From Water to Products", 2016's "120 Miles" to "What kind of water source, what kind of life" from employees to directly present the beauty of the water source to the audience, Nongfu Mountain Springs in such a more real form of advertising, so that more people feel the loyalty of the brand, and thus more trust in the brand.
Nongfu Mountain Springs Documentary "120 Miles"

In the form of a documentary, Farmer's Mountain Springs truly records the ecosystem of Changbai Mountain's water source, reproduces the growing environment of Changbai Mountain's all living things, and gives a visual sense of the excellent water quality of farmer's mountain spring water source.
In addition to Farmer's Mountain Springs, more and more brands are choosing to use documentaries as a form of communication to promote their brands and products and present their true side to their audiences.
2, more all-round display of brand stories, transmission of brand connotation
General advertising is limited by the length of time, are the use of the most refined lens language, brands and products in a simple and brutal form to pass to consumers, but this is far from enough, the brand also need to use richer content, a deeper dimension to convey brand connotation.
Documentary time is long, in telling brand stories, transmission of brand spirit, has a unique advantage.
Documentaries convey the meaning of the brand better than the bombast of hard and wide, and this real, authentic form is more likely to infect and be accepted by the audience.
Earlier this year, when the good shop was launched, it released a four-minute-long documentary, "Moving the World with Deliciousness", which was shot in real life, thanking the three groups of raw material pickers, anti-epidemic people and consumers.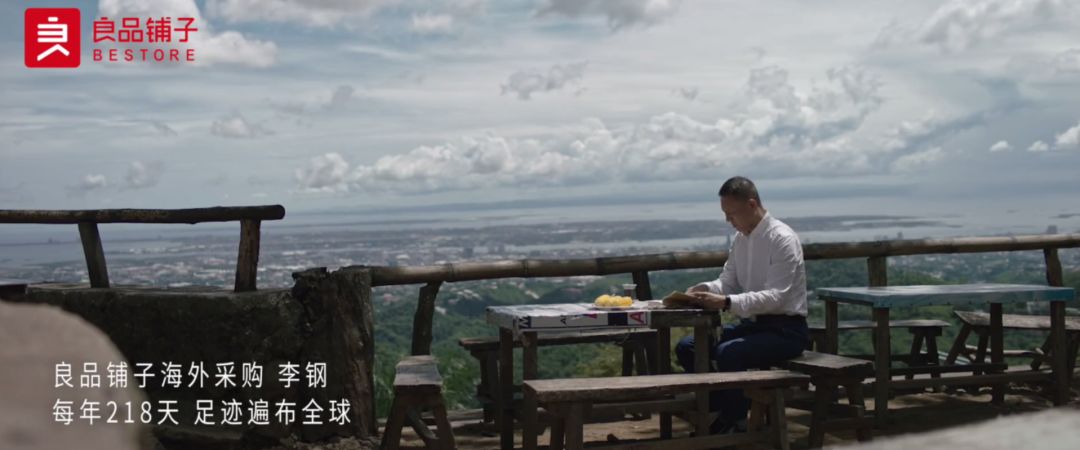 Among them, also recorded during the outbreak, each dealer, shop assistant, takeaway how to stick to their posts, to assist Wuhan story.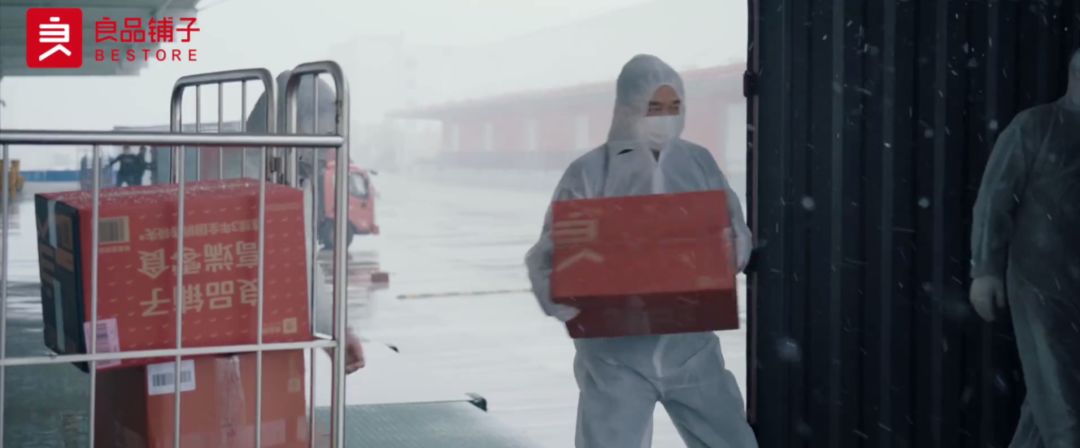 Through this way of true records, not only more moving people, but also set up a good shop care for society, care about consumers of the corporate image.
3, can weaken the rigidity of advertising, reduce user antipathy
In the process of brand marketing, we need to get rid of the hard "preaching" and "self-promoting" style of publicity, but more should consider the acceptance of the audience.
Most people don't like to see advertisements, but few people don't like to read stories. Compared with traditional advertising, documentary advertising is more "soft", to a certain extent, reduce the audience's resistance.
In 2018, Xiaomi launched the documentary "A Fire," which cites a wealth of internal video footage documenting their eight-year struggle. It recreates Lei Jun's "Dark Hour" in 2015. Also in-depth and comprehensive interpretation of Xiaomi "good" corporate values.
The film was released 40 hours later, with more than 20 million streams across the network. This kind of content dissemination is closer and more authentic than TVC, and it is also the charm of documentary.
It is precisely because documentary advertising has many advantages, so more and more brands choose to use the form of documentary advertising.

The Internet has spawned a new form of documentary
The young man fell in love with the documentary
In the past, people loved to watch TV dramas, variety, with the development of the Internet, now, "watching documentaries" has become a trendy culture of the young people.
At the same time, the audience for documentaries has changed, with the audience for previous documentaries dominated by elite men, but since 2019, feminization and youth have become more pronounced.
With the popularity of documentaries such as "China on the Tip of the Tongue", "Life String" and "National Treasure", young people are becoming more and more interested in watching documentaries, and data show that in 2019, Youku's total number of documentaries broadcast reached 700 hours, of which nearly 500 hours were broadcast in China, accounting for more than 70%.
Impeachment has become the standard of online documentaries, more and more young people in Station B fell in love with documentaries, according to Station B officials revealed that early last year in Station B to watch documentaries about 30 million users, by the end of the year this number reached 65 million, more than doubled, so in Station B let more young people fall in love with documentaries.
In 2018, a "Life String" that came out of Station B earned a sense of being. This first barbecue-themed documentary, filmed the city's wells and fireworks, was hailed by netizens as the Chinese version of the "late-night canteen." Also broke the B-station documentary broadcast record, the current "life string" has reached a total of 180 million, enough to see its heat.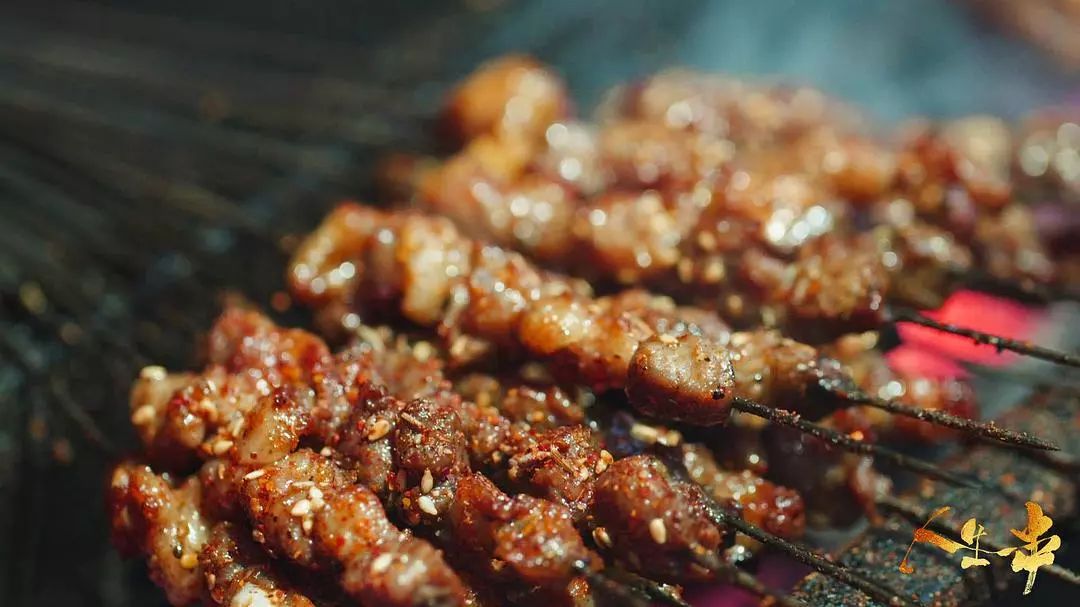 "I repair cultural relics in the Forbidden City" "If the national treasure can speak" "life string" "flavor of the world" and other online documentaries popular network, because of the Internet genes of online documentaries, close to the expression of young people, but also by young people's favorite.
With Tencent, Youku, Ai Qiyi, B station and other video sites have poured into the documentary track, coupled with the Internet this fertile soil, so that documentaries are becoming more and more sought after.
And the brand shot this kind of advertising documentary, unlike the traditional documentary, there is no lengthy time, more in line with the Internet's short and smooth spread rhythm, so as to attract more people to watch.
Brand content marketing upgrades
Documentaries become a new path for marketing
As Generation Z gradually becomes the mainstream consumer group, they pay more attention to the spiritual level of experience, the content has higher requirements.

As a result, we find that today's brands have changed their promotional strategies, focusing more and more on passing on brand values and discussing social topics than simply promoting brands or products.
Documentary-style advertising is more likely to win over hard advertising.
With the dissemination of content marketing strategy, we can break down the increasingly powerful information barriers of consumers and communicate accurately and effectively with the target audience.

As the saying goes, low-level marketing segments, high-level marketing storytelling. Documentary advertising helps brands tell good stories and tests their ability to tell stories.
The rise of documentary advertising reflects the importance that brands attach to "content marketing".
Whether it's branded content, KOL or consumer-produced content, it's about using high-quality content to attract more target consumers and spread fission. This long-form, true recorded advertising form, can be said to be a bold attempt at enterprise content marketing, but also become a major brands to promote the corporate image of the new path.
Earlier, Keep teamed up with the World of Man team to make a new series of documentaries called The Insanity Quartet.
The documentary is divided into "Spring Thunder", "Summer Fire", "Autumn Knife" and "Winter Wheel", which tells the ordinary story of four people, connects the four stages of life of the heroes, youth, middle-aged and old, and vividly interprets the theme of "practicing daily life and fighting erration".
This form of "advertising" is completely different from the hot-blooded ads of the previous key.
Keep's new documentary, "The Impermanity," hints at the universal theme of 2020: the uncertainty that everyone feels.
"Practice daily, war-changeable" from the brand concept, continuing the key before the brand logoan "self-discipline gives me freedom", these close to the reality of life portrayal, so that the audience can feel The Keep's brand spirit, but also let the audience have emotional resonance, establish the emotional connection between the brand and users.
In addition to this documentary advertisement, which is made from real material, there is also a form of "pseudo-documentary", adapted from history, using new creative techniques, while also incorporating the network terrier known to young people to promote fission-style communication.
For example, this year's Mid-Autumn Festival advertisement "Close to science, into the mooncake", is in the form of a documentary story, nearly 8 minutes of video, from the origin of the Shang Dynasty mooncakes, to the Tang and Song Dynasty to eat mooncake customs, to the development of modern mooncakes.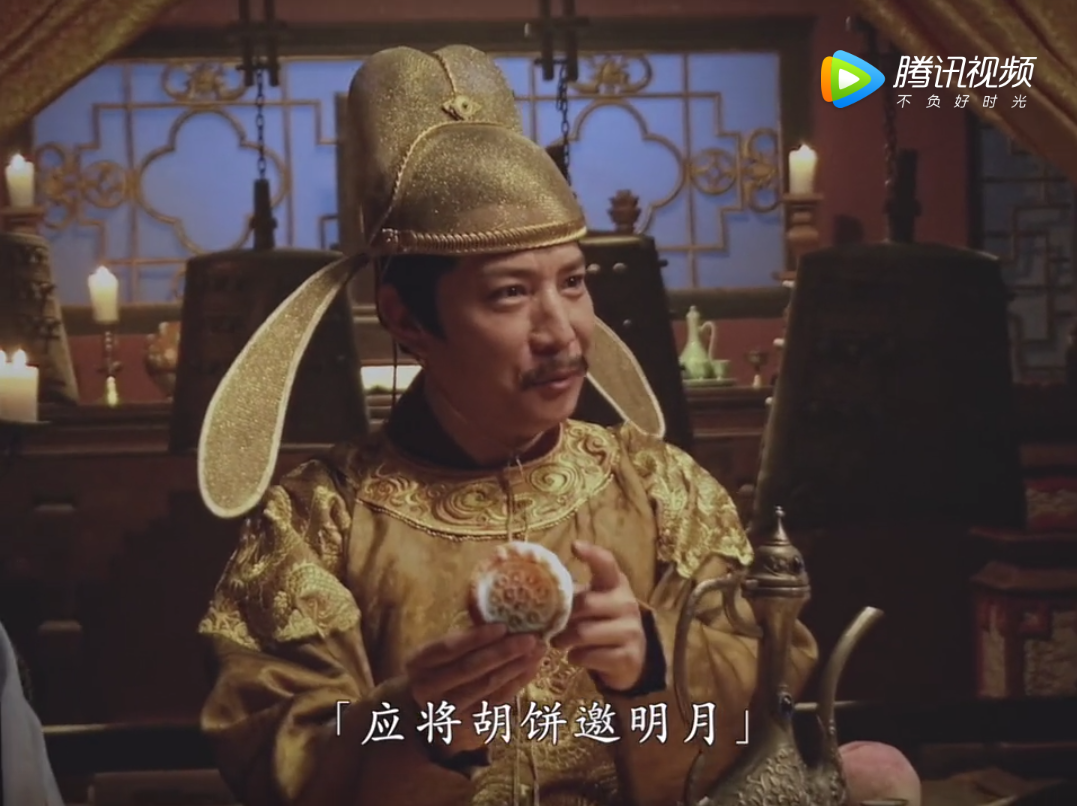 Wufang Jai with a small story let people can't help but bear, let people better understand the development of moon cakes, as well as wufang Jai brand history.
With the upgrading of content marketing, more and more brands are also trying to use different creative methods, different forms of advertising, to bring viewers a new experience.

Conclusion
The popularity of documentary advertising shows that advertisers pay more attention to the user experience, "advertising is content" concept is returning, documentary advertising content is more easily accepted by the audience.
In the new media era, the application of documentary advertising in brand communication provides more possibilities for brand communication.
"Documentaries should be seen as a tool, even a weapon, to change society," Alain Rosenthal said in The Conscience of Documentaries. "
Documentary, as one of the ways of content marketing, needs to create more suitable content for brand communication under the guidance of marketing thinking, take into account commercial value and human value, find the combination of brand and social significance, and create greater value for brand communication.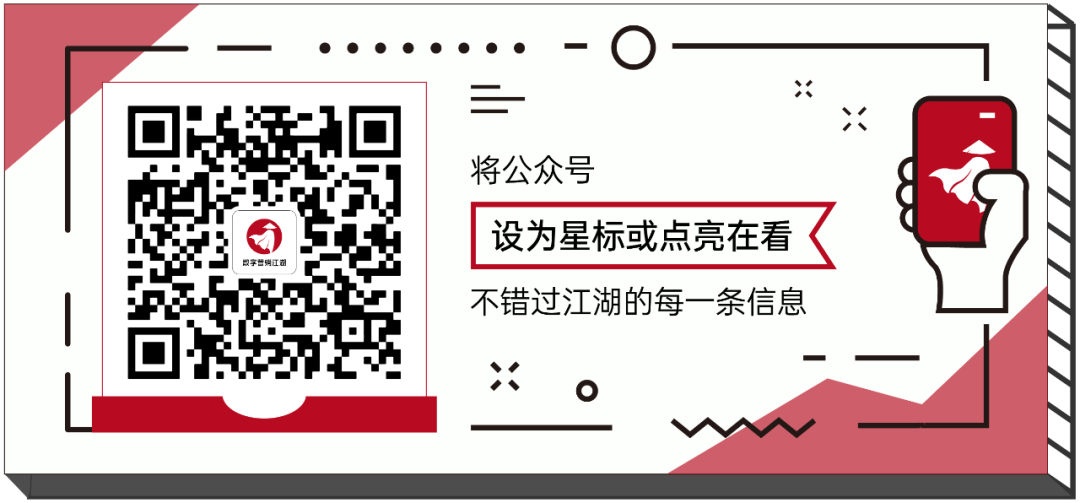 ---