From a salesman to an advertising king, his value soared to $32.5 billion in the minutes he waited for the elevator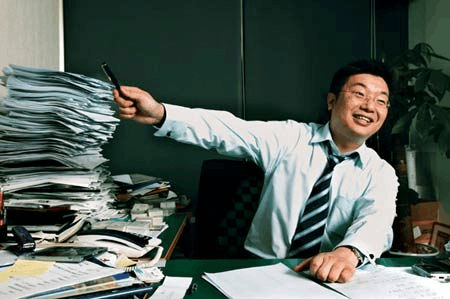 Speaking of Focus Media, I believe you are familiar with it, it can be said to be a leading figure in the media industry, was born in 2003, the world's first elevator media, and in 2005 became the first Nasdaq-listed Chinese media stocks. Hailed as "China's most brand-explosive media platform."
Today's introduction is the founder of Focus Media - Jiangnan Chun.
By the end of 2016, The Crowd Elevator Media covered more than 120 cities, 1.5 million elevator posters, 230,000 elevator televisions, and 500 million daily arrivals for the city's mainstream. In elevators in office buildings, shopping malls, and residential areas, 95% of the ads we see come from people.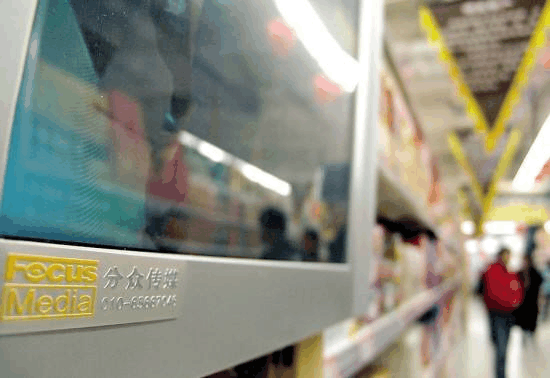 Jiang Nanchun, who was born in March 1973, "my father was an auditor and my mother contracted a small convenience store. My last name is Jiang, our door faces south, I was born in spring, so it is called Jiangnanchun. "
As a student, Jiang Nanchun was a famous "poet" on campus, and it was a shining title at that time. When he was in high school, Jiang Nanchun loved writing and won the first prize for composition by Shanghai high school students, so that he was sent to the Department of Chinese University of East China Chinese 1991.
As soon as he entered huashi University, he became an active student in the campus poetry world, and then became the president of the famous "Summer Rain Poetry Society", which was only the beginning of Jiangnan Chun's famous campus.
In order to attract girls, Jiangnanchun in his so vice-second year actively began to plan to run for president of the school's student union. Kung Fu is not responsible for people, after some efforts, he was successfully elected president of the student union.
At that time, enterprises need to recruit part-time through the student association, the enterprise provides posters, by the student association arrangements for distribution and posting.
Jiang Nanchun recalls, "One day, I received a poster, a company opened 300 yuan price, recruit an advertising salesman, 300 yuan for us at that time is a very high number, I put the poster silently put away, holding the poster to the company." I told the other side, although only one person to come, but also on behalf of the highest level of Hua Shi University. After a month, won a few lists, not only took 300 yuan, but also made one or two thousand dollars. "
Just then, Shanghai road in the construction of business circles, JiangnanChun took the opportunity to take the Huaihai Road commercial building all the image of the project, half a year down to earn 500,000. He was only 21 that year.
After tasting the sweetness of making money, Jiang Nanchun did not stop, 21-year-old he raised more than 1 million to set up Yongyi Media Company, a few years later, Yongyi Media with 95% share of the Shanghai IT advertising agency market, turnover reached 150 million yuan.
In 2000, when the dotcom bubble burst, thousands of websites went out of business, IT advertising disappeared overnight, revenues shrank, and Jiang Nanchun's Yongyi Media had a hard time.
Occasional one day, he is bored waiting for the elevator, casually found around the elevator people are equally bored, and this time everyone in front of the elevator door is not a good advertising point!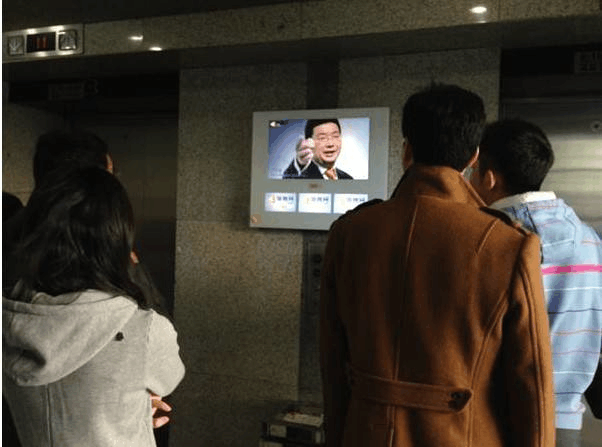 After careful consideration of various sub-sectors of advertising, Jiangnanchun in 2003 set up Focus Media, fully engaged in elevator advertising.
Finally, relying on the exclusive white-collar crowd every day must pass through the apartment buildings, office elevators this special enclosed space, forming a mandatory audience of advertising arrival, to win the rapid recognition of advertisers.
Just two years later, Focus Media was listed on NASDAQ, becoming the first chinese advertising media. Jiangnanchun also became "the first Chinese entrepreneur to be invited to ring the nasdaq bell".
In 2015, Focus Media returned to A-shares, with a market capitalization of more than 100 billion yuan, and as China's second largest media group, Focus Media's revenue of more than 10 billion yuan is key to creating the "elevator" this core scenario.
In the 2016 Hurun IT Rich List, Jiang Nanchun ranked 10th with 32.5 billion yuan.
---