May be the best all-platform advertising guide, let you say goodbye to the trouble of advertising! ( Collections are highly recommended )
Public concern "

The beauty of operations

」
Set to "

Stars

Take you around Linux every day!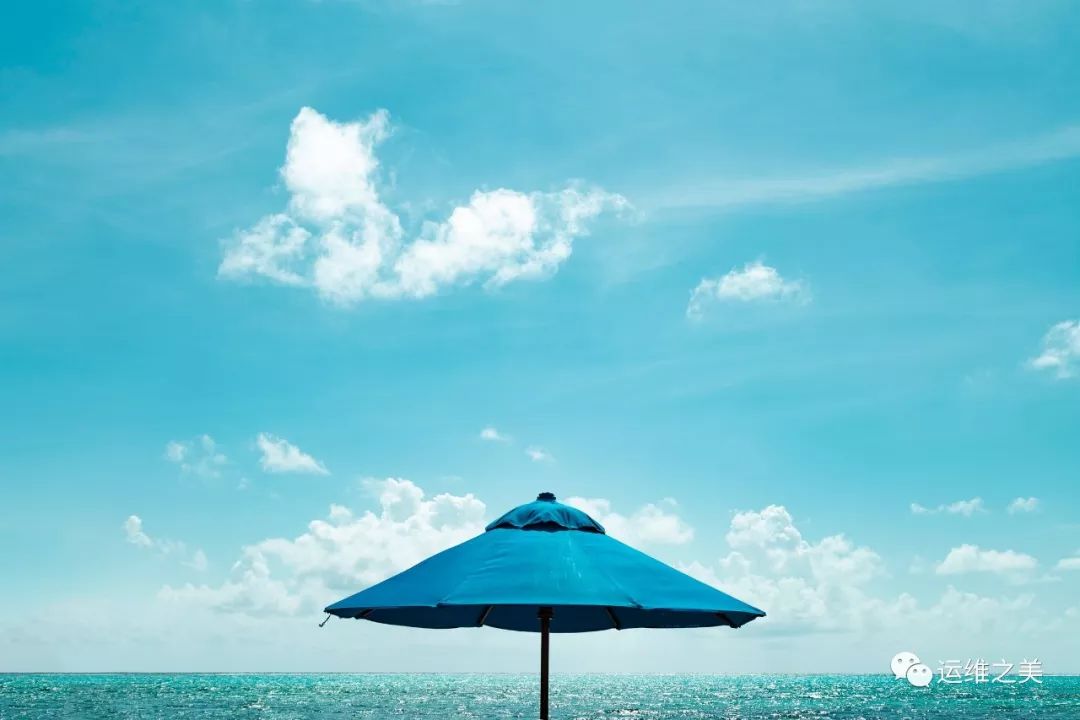 Ad revenue accounts for most of Google's profits, but Google adds ad-going features to its browser Chrome and turns them on by default.
It's not really a contradiction - opening the Chrome Help page shows that Google's blocking is primarily aimed at intrusive ads, including:
Ads contain annoying content such as flashing pictures or auto-play audio

Ads block the content of the page
Such ads not only difficult to achieve the desired publicity effect, but also led some users to block all ads on the page, relying on advertising revenue to maintain free content creators is undoubtedly a big blow, and for the average user, intrusive ads will also affect the browsing experience of web content, not to mention loading ads brought about by device performance and data traffic costs.
A typical case of intrusive advertising. Source: betterads.org/standards/
So what are some of the possible options for removing intrusive advertising?
▍
Desktop browser extension
Browsers, as our primary carrier of viewing web pages, are naturally an important place to advertise, so browser extensions are naturally our preferred option.
Adblock Plus
 It's the most downloaded de-advertising extension in the platform extension store, which was called Adblock in its early years and was an open source project on Firefox that was far less powerful than it is today.
In 2004, Adblock ushered in a 0.5 version update that allowed users to not only hide elements, but also block ad data downloads directly while supporting subscription rules. These features made Adblock the most popular de-advertising extension of the time. The Adblock development team then undergoes a personnel change, with one member withdrawing from development and the other member continuing to maintain and spawning what is now Adblock Plus in 2005.
And then with the birth of Chrome in 2008,
Adblock
 For Chrome also appeared. Although it has the same name, it is not the same as Adblock of that year and Adblock Plus of today. Now, we can see that Adblock is like a dual version of the iPhone and iPhone Plus series, but in fact the Adblock Plus is the real veteran. Adblock Plus's "rule subscription" feature has also been learned and absorbed by other bidders, making it the standard in today's industry.
What are rules? In short, when the browser loads a web page, the elements within the page request to connect to the requested server for download in the form of a request, and the ad extension checks each request according to pre-set rules, blocking the browser from loading the ad element when the request related to the ad is checked.
So in addition to scaling, the effectiveness of going advertising depends to a large extent on the set of rules for our extended subscriptions. For Chinese users, we recommend the following rules:
EasyList

: The famous EasyList, mainly for English languages, is suitable for users who frequently browse the Internet.

ChinaList

: Also mainly for domestic websites, for some video sites have a strange effect.

Easylist China

: Also for domestic websites, coverage is wider, but occasionally mansoeed.

EasyPrivacy

: Some trackers can be shielded for privacy protection.
It is important to note that the number of rules subscribed should not be too large, in addition to keeping the rules up to date, too much can significantly affect the speed at which pages load. Also, while the old Adblock Plus brand does ring, it's not necessarily the best choice. Compared with.
uBlock Origin
 This free, open source, cross-platform browser extension not only includes all the features of Adblock Plus, supports rule subscriptions, but is also tested with lower memory and CPU footprint.
▍

Desktop client
Compared to browser extensions that can only play a role in the browser, the client-side form of advertising has higher permissions, which on the one hand makes it more powerful and more widely applicable, but on the other hand also brings some security risks, we should pay special attention to when choosing.
Given that de-adware has much the same functionality and principles, take Adguard on the Windows side.
Adguard claims that the three main mechanisms for de-advertising are Request Blocking, Page Code Filtering, and CSS Injection and JavaScript. Request Blocking works the same way as browser extensions, and is not covered here, starting with the next two scenarios:
Page Code Filtering: Before the browser loads a web page, Adguard filters the page's code and removes the page code that contains the ads according to the rules, so that the browser does not load these elements, which is theoretically more efficient than the extension of "post-awareness" and the need to hide the white space generated by blocking the request.

CSS Injection and JavaScript: Elements in a Web page are sometimes dynamically embedded in a Web page via Javascript without additional resources being loaded, so Adguard also needs to do additional processing of this content; Adguard can inject its own CSS code and Javascript into web pages for more thorough de-advertising.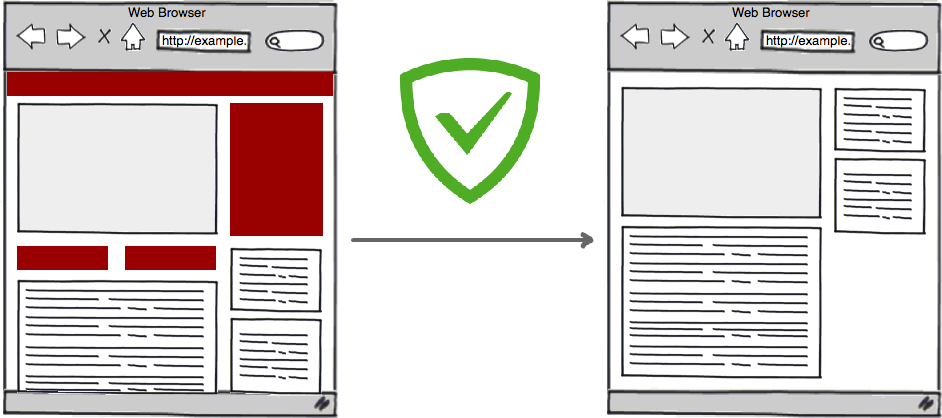 Here's an important reason why Adguard has appeared many times in this article: built-in rules are comprehensive and can be said to be out of the box. When choosing which rules to turn on (known as "filters" in Adguard), we need to be careful to turn on the rules as little as possible based on the websites you visit, the region, the operating platform, and personal requirements.
Without importing third-party rules, we recommend that you Chinese the following rules for your users:
Adguard's annoying ad filter in "Disturbing."

Easylist China, CJX's Annoyance List, and xinggsf in Specific Languages
Of course, if you often mix the outside net, you can also open other rules according to your own needs and then open up additional rules in moderation.
Adguard's desktop client also has an interesting feature, "extension", which is actually the "script" that we usually use on browsers, which is essentially a string of small code written in Javascript language that enables specific functionality on a particular website. On Windows, MacOS, Adguard has three officially developed scripts built in:
Adguard Assistant: Used to manage the filtering process directly on a Web page.

Adguard Extra: A complex scenario used when a filter-based approach does not completely de-advertise.

Popup Blocker: As the name suggests, remember the enthusiastic officials in Macau's casinos for removing the pop-up window, the most annoying form of advertising.
This feature does have considerable potential, but don't worry, the Android side mentioned next is where the feature really glows and heats up.
🤖 

Android side
Many browsers on Android platforms, such as Via and Firefox Focus, come with their own de-advertising features, but they can't import rules and have relatively little flexibility. Considering the actual ability to go advertising, if you're willing to leave Chrome as a "gentle country," you have these more powerful options for advertising:
▍

Kiwi ,Yandex 与 Firefox
The first two Chrome-based browsers meet one feature that all Chrome for Android users have been using for a long time: install browser extensions in the Chrome Web Store on the mobile side, so installing de-advertising plug-ins like uBlock Origin on your phone is no problem at all, and desktop extensions are basically available.
Firefox for Android also natively supports the installation of extensions, but fewer extensions than on the desktop side, and friends who want to emulate the desktop side to install a dozen extensions may be disappointed. Fortunately, while installing ad extensions on the mobile side, we can also import rules for manual blocking, and in some cases where ads are particularly rampant, we can also disable Javascript on the interface with extensions to achieve more thorough ads, such as on Chrome 
Quick Javascript Switcher
 and Firefox 
NoScript Security Suite
 - However, this is a drug, may affect the normal use of the web page, please use as appropriate.
In addition, Adguard Content Blocker is an implementation of de-advertising for Android platform browsers, but it requires browser support for Content Blocking technology, which is currently only available in Yandex Browser and Samsung browsers. But if users of both browsers do consider using it, it's a better page for Yandex users and a boon for Samsung browser users who don't support installing extensions.
The ACB is used in much the same way as browser extensions, and the main feature is around filters (that is, rules), with fewer built-in rules than Adguard for Android requires. However, the experience of operating on the mobile side is much better than drumming up in the forced extension settings interface.
▍

Global Hosts scenario
What is Hosts? Hosts is a system file that exists on every device and works well: it associates a common URL domain name with its IP, and when we enter a domain name, the system looks for the corresponding IP address in the Hosts file and opens it immediately if found.
So the idea of using Hosts files to advertise is clear - we can edit the Hosts file and redirect known ad servers to invalid addresses (typically 127.0.0.1) to achieve de-advertising.
For example, we can add such a line to the Hosts file
So we redirected adsites.com to the local IP address, and we went advertising. However, hosts files on Android devices are located in the /system/etc/hosts directory and may affect normal OTA updates when modified. So we'd better use the Magisk module to modify the Hosts file without changing the system partition.
This feature is even officially supported by Magisk authors, just click systemless Hosts in the Magisk Manger settings.
When we're ready, we can safely replace Hosts. On Android we recommend using Adaway as an old Hosts to go advertisers. After root permissions are granted, you can add the hosts you need.
Recommended Hosts Source:
Yhosts

: Quite old-fashioned hosts to advertise

NeoHosts

: Domestic shield mining statistics JS / common download hijacking / Baidu family bucket all-weather positioning records and so on

Great Holy Purification

: Hosts maintained by The Great Saint Purification developers, mainly for domestic video sites
Un root users can modify hosts with Android's own network framework interface, so check for steps.

Hosts, like rules, can affect page load speed and be used prudently.
Some attentuous readers may have discovered that browser extensions such as uBlock Origin and apps such as Adaway that use Hosts to advertise require "rules", can they be mixed?
The answer is no. Extended "subscription rules" such as uBlock Origin come from the original Adblock (see above), which has its own set of unique syntaxes, while Hosts consists of IP addresses and URLs. The format of the two can not be mixed, but can indeed be converted to curve to save the country, but this does not make much sense, there are already a lot of maintained rules, direct subscription required corresponding rules can be.
▍

Adguard for Android
Compared to browser extensions, Adguard for Android can filter traffic using several of the underlying network frameworks that come with Android, ultimately removing ads. Traffic filtering does not send user data to any server and generally does not require root permissions.
In Adguard, we can enhance de-advertising by turning on DNS filtering and HTTPS filtering.
To take on the Hosts query above, when we enter a domain name, we first query the local Hosts for the IP for the domain name, and if not, we query the remote DNS server (so DNS is also known as the "Internet phone book"). DNS ads go advertising and the process of filtering ads is placed on the DNS server.
By replacing DNS that enables complex features such as de-advertising, we can also remove ads such as Adguard's DNS 176.103.130.130. However, the measured use of Adguard's DNS in the mainland after the web page loading speed will be significantly slowed down, please choose according to their own circumstances, hands-on readers can also consider on their own servers 
Build.

「

Adguard Home

」
。
One of Adguard's unique features is that DNS filtering is turned on and DNS does not need to be replaced to achieve the effect of de-advertising. This is done by blocking requests before they reach DNS to achieve the effect of going advertising.
Then there's HTTPS filtering.
We know that HTPPS links are encrypted, and under normal circumstances Adguard doesn't know what's going on, and there's no way to filter ads. Adguard gives the method of decrypting traffic by installing a certificate. Unfortunately, Adguard's certificate is a user certificate by default, and apps over Target API 24 cannot be filtered. Fortunately for Magisk users, simply installing Move Certificates, a module, converts Adguard's certificate into a system certificate, allowing all apps to filter HTTPS traffic through Adguard.
Given that the filtering process objectively slows down loading, Adguard also offers app-specific filter switches. Turn off filtering for apps (WeChat, Alipay, etc.) that have been determined to have no ads and that filtering can significantly affect your use.
In addition, it was mentioned earlier that Adguard supports installing scripts on the Android side, while Adguard's scripts work globally, meaning that most mobile browsers, including Chrome, are supported. However, the different ways in which different platforms operate also determine that some scripts are not suitable for Android platforms, such as suspension previews.
Here are some scripts that can be used on the mobile side, and you are welcome to add to the comments:
AC-baidu

: Remove useless redirects, remove Baidu ads, double-bar display search results, etc.

Endless Google

: Google search results automatically turn pages.
Script installation can go 
Greasy Fork
、
Stylish
 and other well-known scripting communities looking for more ways to play. When installing scripts, you should again remind you of security issues, malicious scripts can have incalculable consequences for the device, and do not install scripts of unknown origin.
📱

 

iOS side
Back in iOS 9, Apple released Content Blocker, a class of apps with ads that can be integrated into Safari. Apple's position on advertising is equally stark, and the privacy concept it has been promoting can be seen in how it works: the blocker doesn't know the user's browsing history and the specific content of the page;
We're still recommending our old friend Adguard, and the high-profile 1Blocker series still doesn't have built-in rules for China today in 2019, and still doesn't support subscribing to third-party rules, so it's not covered in this article.
Due to system limitations, Adguard for iOS features are missing a lot compared to Adguard for Android, but there are still bright spots.
Manual tagging is especially convenient on Safari thanks to the integration of content blockers with Safari. When you see a fish that has a leaky net outside the rules on the page, simply find Adguard in Share Sheet, select the "block the element of this page", click "Start", and then click on what you want to block, and click ☑️ in the column bottom to automatically jump to Adguard Save.
The intimate thing is that you can also 👀 icon to preview the shield effect, the whole experience is comparable to the desktop side.
▍

"On" or "Off"?
Okay, now we have a way to advertise, but how do we use it?
Get rid of all the ads? Some conscience sites are almost entirely sustained by advertising revenue, allowing users to continue to browse for free.
According to. 
Better Ads Standard
 Do you remove ads that don't have a poor user experience? The idea sounds relatively reasonable, but some products rely on a large number of such advertisements to pass on the cost of the product, reducing the price of the product, so that consumers can afford it.
In the current advertising business model, users, advertisers and website owners are trying to find the best balance, a balance that can guarantee the benefits of the three parties without harming the interests of any, in the process has also taken a lot of action. But like "Roseann Gate", people in different positions naturally have different views, for advertising whether the moral inquiry is always difficult to determine, or even can not find a so-called authority to judge the right and wrong.
Adguard apparently didn't want to get stuck in the moral discussion, so he added a "" to the interceptor.
Don't block useful ads
The main reason is not to block the relevant ads obtained by search engines other than Baidu and the ads on the site related to its website itself, and The Better Ads claims that there is still no small difference, which is a reflection of Luo Shengmen.
We don't need to be limited by off-the-job rules, almost all ad blocking methods can manually add whitelisting, a considerable part of the power to the user.
So now, do you want to "on" or "off"?

This article was reproduced from:"Minority", Original:https://url.cn/5EnYePi, copyright owned by the original author.Welcome to contribute, contribute to the mailbox: editor@hi-linux.com 。


You may also like it
Click on the image below to read it



Just change the DNS configuration and the ads will be worry-free! (Free platform support without any client software installed)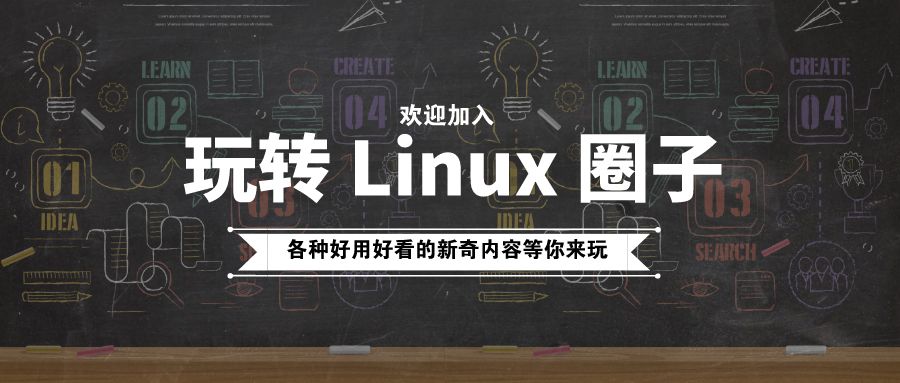 Click on the image above to open the app and join the "Play Linux" circle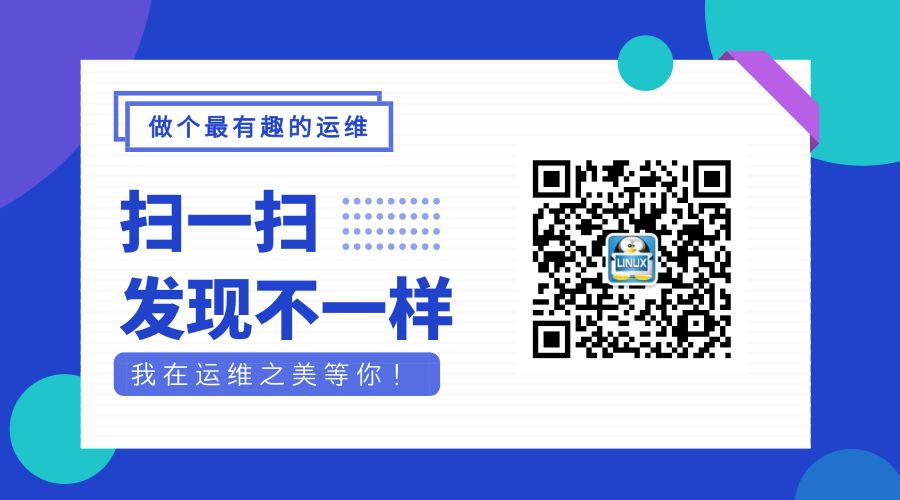 ---