Still have the courage to smoke? This is the best smoking cessation ad!


To readers: Click on the above "Business intelligence "→ click on the top right corner" ... "→ Pick"Set as a star ★ " Plus the star, you won't find me!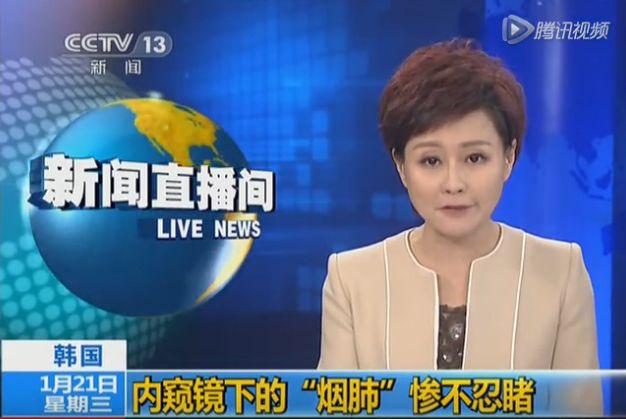 Source:Qianjiang Evening News (microseal:Qianjiangwanbao) Synthesis of Chen Jingyu's words, from the medical profession, CCTV News, Sina Weibo
Smoking for 30 years

What will a man's lungs look like?
Professor Chen Jingyu, a well-known lung transplant expert
A video was posted on Weibo
Click quickly to break through 12.18 million: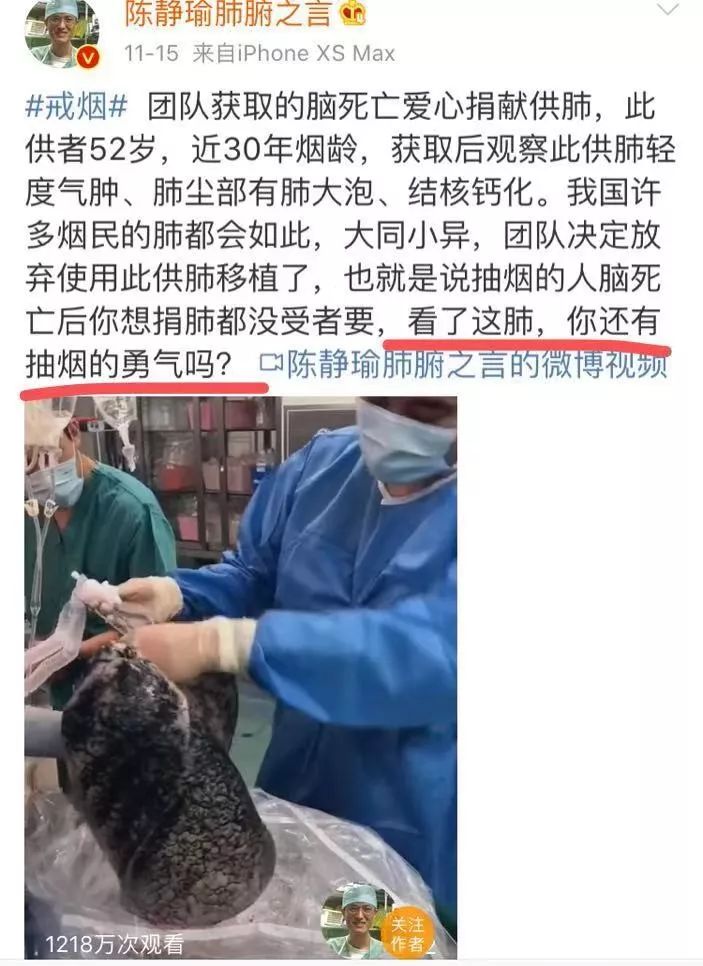 Professor Chen Jingyu's caption said it was the brain-dead love donor his team had obtained for the lungs, aged 52 and nearly 30 years old.After obtaining the donor's lung organs, observation revealed that the lung was mildly emphysemad, with large pulmonary bubbles in the lung dust and calcification of tuberculosis.Eventually the team decided to forgo the use of this for lung transplantation.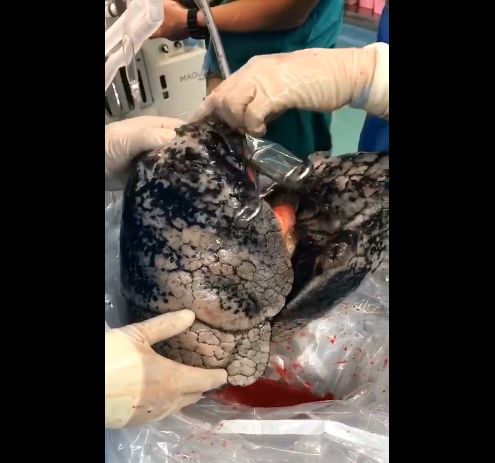 Netizens are scared and crazy to forward:
It's also shocking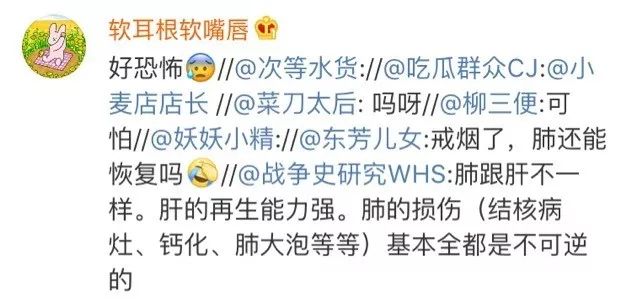 At last
Professor Chen Jingyu asked:
After a smoker's brain dies,
If you want to donate your lungs, you don't want to,
Look at the lungs.
Do you still have the courage to smoke?
Netizen:This is the best smoking cessation advertisement.



There are also netizens who believe thatAs long as you are determined to quit smoking, you will succeed:


More netizens said:Life is your own, be sure to love yourself.




Some netizens said, hurry to transfer to husband, father.






In fact, many years ago, South Korea's KBS television station had published images of the lungs under the endoscope. Video via HD camera,The lungs of non-smokers, 15-year-olds and 30-year-olds were compared。
It is clear that the lungs of non-smokers are brightly pale pink and look full of life. These light black dots are caused by air pollution and fine dust particles.
Photo credit: CCTV News

A pack of cigarettes a day lasts for 15 years, and the lungs are covered with large black spots due to long-term deposition of carcinogens such as tar.
Photo credit: CCTV News

The lungs of 30-year-old smokers are even more alarming. The whole lungs are like being splashed with black ink, and even the internal tissue is covered with carcinogens.
Photo credit: CCTV News

Tobacco smoke contains more than 7,000 chemicals, of which at least 250 are known to be harmful and at least 69 are known to cause cancer. Tobacco use and second-hand smoke exposure make up about 17 percent of all cardiovascular deaths worldwide, with about 3 million deaths each year, according to the World Health Organization.
Also for others no longer inhale secondhand smoke.

Like the business wisdom of the article, you may wish to follow the following way to "top"!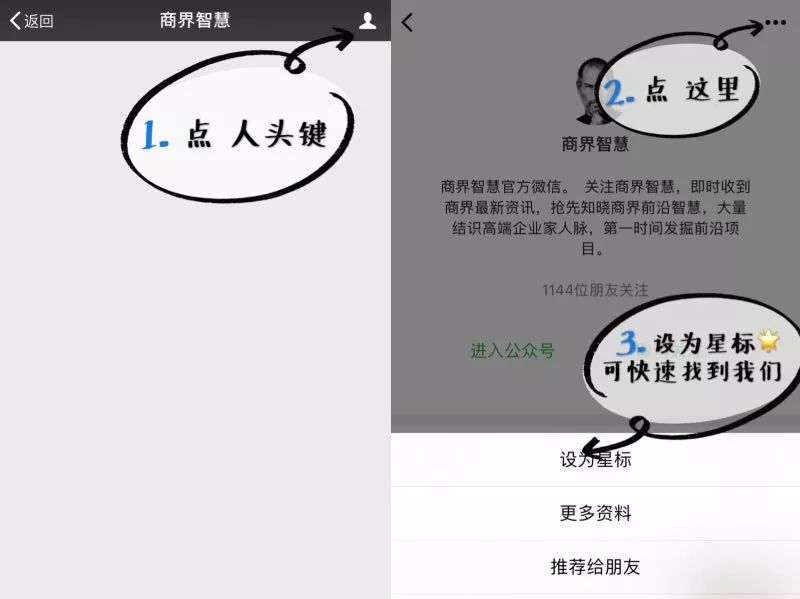 Copyright Notice: We push articles, unless we can't confirm them, and we'll identify the author and source. Some articles were pushed without contact with the original author, if copyright issues are involved, please contact us, we promptly apologize /delete.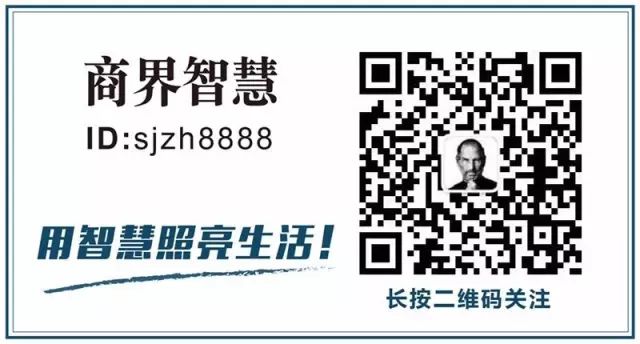 If you think it looks good, light up the flowers
"I'm watching"↓↓↓
---