Wang Chai 56 national cans, Google 'call Mom' ad, Huawei CG sci-fi short film...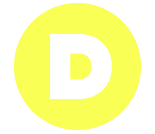 The number of english in the weekly issue
"Project Elite List"
, from the past week we included in all the projects of the preferred comprehensive outstanding performance of the project to recommend, and invite industry veterans to carry out the corresponding professional reviews, while selecting user reviews, for you to present a "ready-to-eat" industry ginseng.
Summer has come, everything is lush, let our inspiration and mood together, High up! We've been from the last two weeksNumber of English project libraries(Click on the end of the articleRead the original textCan be viewed)Seven of the more prominent advertising cases were selected. In this issue of the project fine list, Volkswagen played a fake, Baidu released the mother, Huawei saw the future, Wang Chai launched the national tank ... How? Just say it's high!
The rankings are in no particular order and represent only the order in which the ingested release times are published
01
UnionPay Mobile Flash:
Pay without opening the APP, and say the right thing is more powerful
Brand owner: China UnionPay China UnionPay
Agent: Sky and sky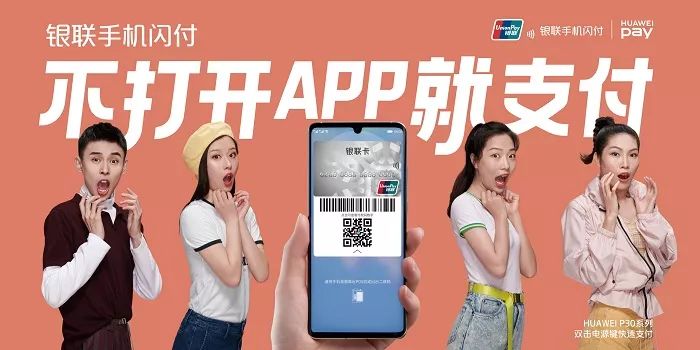 Identify the QR code to view the item details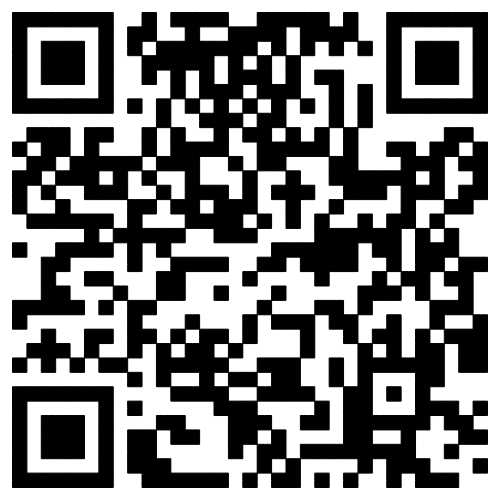 Reasons for recommendation:
In a complex media environment, the simpler the functionality, the simpler the idea. Based on a blogan extension of three different styles of creativity, the dramatic presentation of UnionPay mobile flash flash fast and convenient, all-round, in-depth communication "do not open the APP on payment" how to become a part of our lives.
Great reviews:
Pillars, a week of copywritten (ID: copyweekly):
After reading these ads, I was successfully brainwashed. The words "don't open" still reverberated through the ravines of my brain. Today's era, do not play god music and vulgar and can brainwash, and can also "soft and hard moderate" to let the value proposition land, not easy to do. And for the "pay without opening the APP" this insight, experienced in the dense crowd lost the network, in the mobile phone is very old often carton, in the chat to see half had to turn to sweep the code, will feel this seemingly simple not difficult to grasp the interest point of friendship. The "don't open" ad video trilogy is generally good, but the theme of "open is troublesome, don't open better" seems a bit of a snake. Finally, manually like the phrase "Open a new world in a way that doesn't open."
Abu:
The brightest sentence is the sentence "pay without opening the APP", slogan simple and powerful, but also very sceney. But being made into 3 kinds of "values, scenes, key information" ideas, personal feeling is actually a little redundant. Previously, apple pay supported the Shanghai subway, with the "brush mobile phone brush mobile phone ding brush mobile phone brush mobile phone" to present the speed, compared to the more direct ideas, consumers are also easy to get to.
Little Mage:
Before UnionPay cloud flash a few waves of creativity, quite powder-absorbing. This wave is also based on the spread of young people, in life to create impossible, creativity is not particularly novel, but at least memory, but I am confused that UnionPay mobile flash is based on HUAWEI PAY, then these three waves of creativity let people remember UnionPay (mobile flash) can pay without opening the APP information, but how to guide those Huawei mobile phone users to open it?
02
Fast-hand Fumiao project "earthy" poster:
Come on, good country!

Brand Owner: Fast hands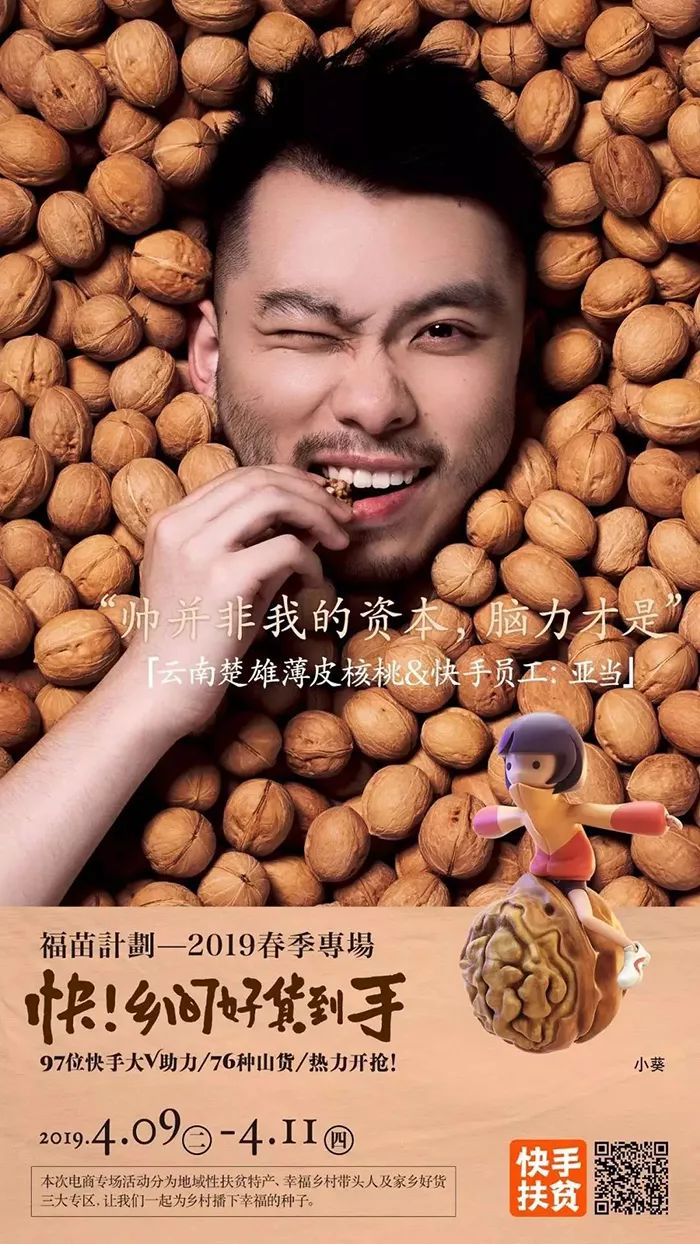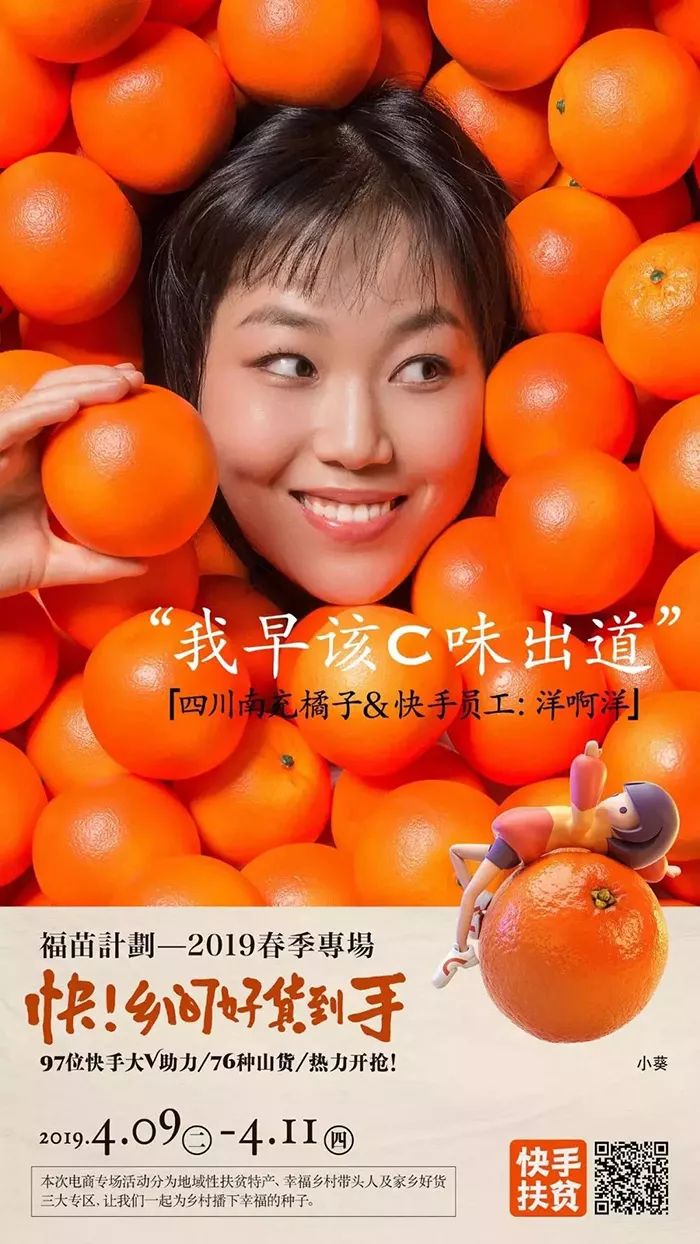 Identify the QR code to view the item details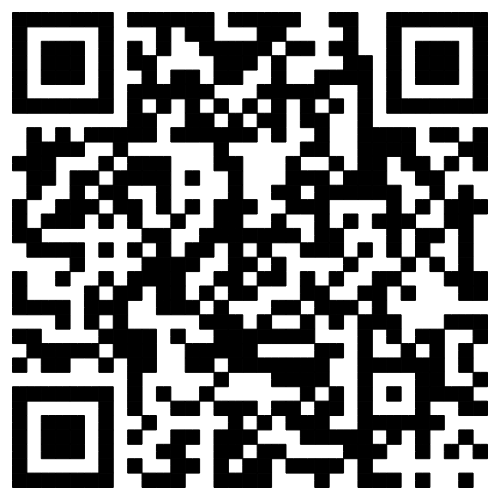 Reasons for recommendation:
Can the anthropomordization of goods, the labelling, the soul and character given, and even your own blogan, increase your desire to buy? The creative poster of the "Fu Miao Project", a fast-moving anti-poverty campaign, likens different country goods to characters with their own characteristics, such as C-flavored oranges; fat and not greasy ham; hot chili sauce is a bit sticky sticky bean bags... This is the fast hand after last year's double twelve "home good goods" after another "earthy taste" good idea.
Great reviews:
Big Pig, smh.com.au (M.D.: copywriter_s):
The layout of The Fast Hand in the e-commerce market is once again a glimpse of its ambitions. Because the fast hand network red big V in the three or four lines of the sinking market with the ability to bring goods, has become a force not to be underestimated live e-commerce. In this way, with the country good goods linked to the "fast-hand poverty alleviation" project seems to be very suitable for fast-hands. Slightly inadequate is that this "earthy" poster, whether it is picture creativity or text, is not enough "earthy", and I think the main character should not be the net red big V, but should be those "real native country good goods", may be more interesting to write this way?
Li Two Dogs, Uncle Li Two Dogs (Public: gh_73e2232a19dd):
It has to be said that the fast hand is really a good hand in advertising, from the Spring Festival "if you do not stop singing, I will not grow old" that form of super good text TVC, to the recent Labor Day film, to the "Fu Miao Project" this wave, almost every production, is my heart and water works.
I don't know if this "Fu Miao Plan" is to invite the advertising company or the fast-hand marketing department to do their own knife, as a day to think of the creative, I am a little jealous to think of the use of fast-hand staff personal characteristics and different characteristics of the combination of mountain goods, and then came up with a set of "joint poster" of the person.
The execution was great, the picture was very eye-catching, and I thought the poster was a success in seducing the public.
In addition, I very much like "I do not have princess disease, just a little sticky people" this text, originally corn bread is soulless, plus originally to describe a person's words, corn and bread minute by minute have character, with soul, I like.
Lin Xiao:
First of all, the "Fu Miao Project", organized by Quicks hand in cooperation with farmers, enterprises and governments in poor areas, is particularly good in itself. It is of social significance to quickly assume corporate social responsibility. Secondly, fast hands also make full use of their own advantages, inviting the platform V to help expand the impact of the event. Finally, quick hands will be the product anthropomorthic, text and posters have highlights.
03
Volkswagen's My Unwanted Family,
Starring four crash test prosthetics?!
Brand owner: Volkswagen Volkswagen
Agent: Omei Taiwan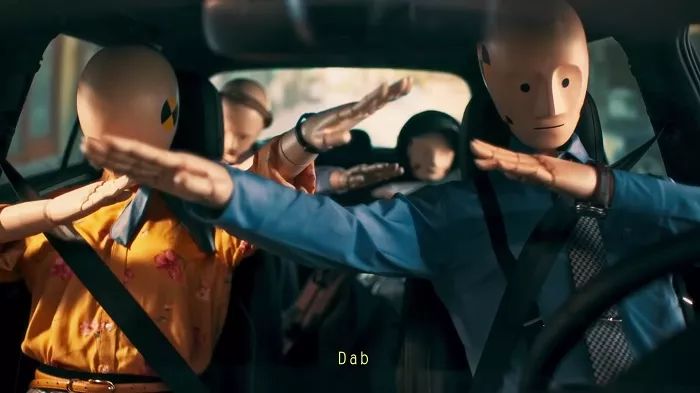 Identify QR codesView project details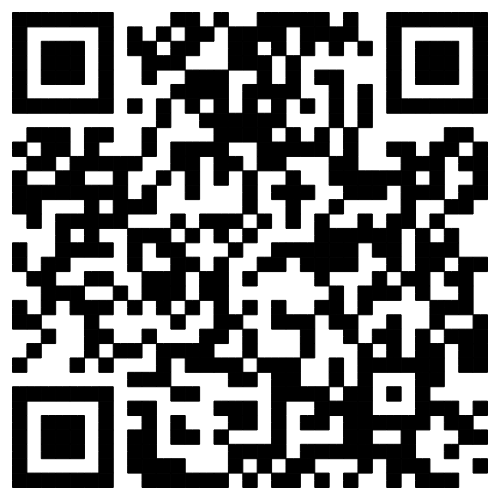 Reasons for recommendation:
Volkswagen's "My Unsurprisingly Family" in Taiwan is a surprising advertisement. The traditional automotive industry promotes a safe intelligent driver assistance system, but boldly play with black humor, let the use of crash tests as a fake family of four. When the fake begins to interject, and then enters a tense critical moment, the expressionless fake is more interesting than the real person, impressive.
Great reviews:
Big Pig, smh.com.au (M.D.: copywriter_s):
To tell you the truth, this "no surprise" idea is a bit of a surprise. From the creative itself to trace the source, "intelligent driver assistance system" this function of the benefit point is nothing more than "safety", "safety" is "no danger." Many of the ideas from "safe" stop here, at most to "protect the family" level. So from "no danger" to "no accident" to "no accident family", to the creative "no accident" occurred "accident" of the black humor interpretation, can be said to be "unexpected, reasonable" teaching material-level interpretation.
Li Two Dogs, Uncle Li Two Dogs (Public: gh_73e2232a19dd):
I prefer to use the word "black humor" to describe the short film series "My Unsurprisingly Family", which, of course, is a synonym.
Stupid lines, stupid plot, although the plot did not give me a big surprise, but after watching me still remember this stupid film, after all, in a wave of the same car safety ads, with a fake family as the main character, it seems so outstanding, so distinctive, so different.
The reason for choosing to use a fake family as the main character, perhaps creative people are also thinking "whether real people, are people, every day to engage in crash testing, but also seems quite cruel, it is better to give them a public intelligent driving assistance system." "Such a thought, feel this starting point is quite loving.
Then, I think the protagonist this is a better cut angle, I feel, there should be a lot of car companies, out of more similar angles of the film.
Lin Xiao:
Ming Ming is an expressionless fake, Clearly only 2 episodes of less than 3 minutes of short film, but let people feel that the characters in the film is particularly three-dimensional. I admire the director for telling an interesting, tense and twisting story in less than three minutes, while also speaking clearly about the advertising appeal. Finally, the execution is very good, the actors are the nature of the show.
04
With Baidu wifi shared translation machine,
Mother doesn't have to worry about traveling abroad any more
Brand owner: Baidu Baidu
Production company: tone advertising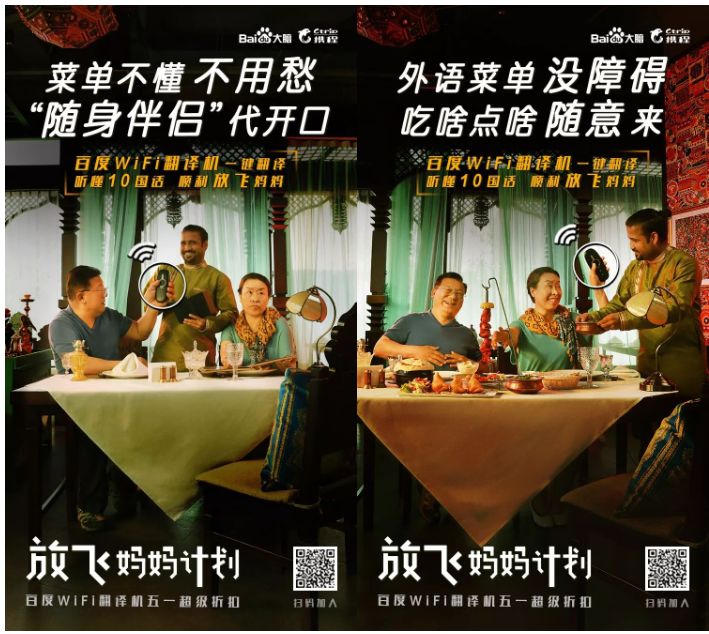 Identify QR codesView project details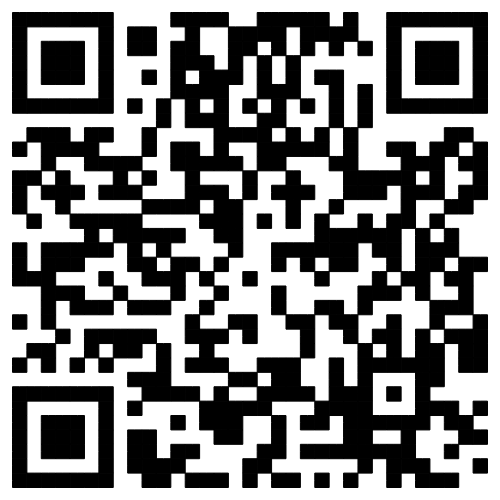 Reasons for recommendation:
If this is a proposition composition "how to solve the parents travel abroad language is not clear", then this advertisement should be the most correct conclusion of the idea, and the answer is good. Restore parents real travel daily at the same time, exaggerated and interesting plot can attract everyone to watch, will smile and remember the product, such product advertising is very happy.
Great reviews:
Wang Dongkui, independent visual marketing consultant (public: logoway):
The three TVC creative points are very accurate and understandable (except that the rhythm feels a little dragging). Uncle actors are bad and happy. Aunt reminds me of the "editorial story" of that year's big sister, at home to make decisions used to, very confident, creative conflict on the mother is to stimulate those self-confident potential consumers. The only regret is that the poster Slogan is a bit sloppy, we say TVC's voice can improve understanding, but the plane does not have this advantage, so after that you can consider whether Slogan can make people look impressive.
Happylearner:
Mom and Dad travel abroad, can't speak how to do? This is actually a question that contemporary families have always had. Before there have been to parents installed mobile phone translation software, to foreign countries need to be able to use, but the sense of use is really not very convenient. And in this advertisement, completely for everyone to answer the doubts, real insight combined with product performance of the story, drama humor dramatic conflict is very interesting, other than to say, after reading, really want to immediately order for parents to buy one. (Here you think of those shouting product ads, in the push of new products, with snacks, you can also cultivate everyone's good feeling to sell the product, really)
Chen Xing, the brand has a doorway (male: pinpaiyoumendao):
It's really the most impressive ad I've seen in translation products so far, not just advertising, but also entertainment. Parents travel abroad, especially rest assured that parents travel abroad has always been a headache, this entry point is politically correct. In addition, the advertising expression not only found such as SPA, meals, hot springs and other common and classic scenes, but also have enough atmosphere of life, which made me feel "this is very credible." Finally, there are those rhymes of the text, how to say, not I blow rainbow farts, the first time I read the sentence "the exit on the exit, SPA force to go with your heart" to brainwash ... Have you ever experienced the uninterpreted cycle of God's music in your head? That's the feeling...
05
Huawei CG sci-fi short film,
Perceive the wonderful world of vitality with the Eyes of the Future
Brand owner: Huawei Huawei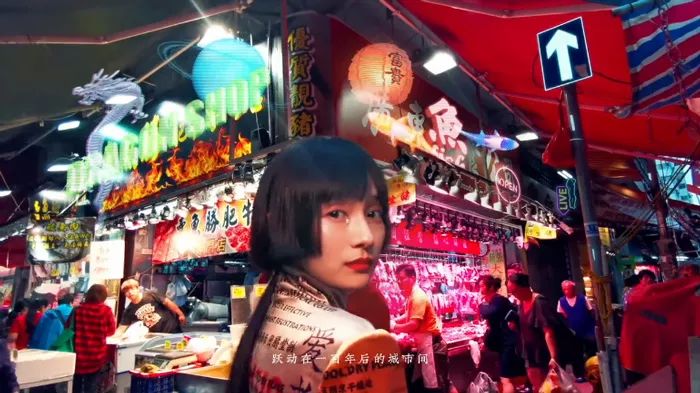 Identify QR codesView video and project details
Reasons for recommendation:
Recently, Huawei, in cooperation with director Peng Yilun, produced a light sci-fi CG short film in Hong Kong with HUAWEI P30 Pro, with the idea that "the future is a wonderful world full of imagination, and the future images are giving everyone the cognitive power to perceive the future". The film will be the camera meaning to see the future of an eye, advocating that people pay close attention to everything around them, through the "eye of the future" can perceive a vibrant world. The entire short film is highly produced, conceptually eye-catching, and highlights the P30 Pro's powerful photography technology.
Great reviews:
Big mouth, big mouth house (public: ad_collection):
From april with P30 for the classic film "Tomb Raider", "Death Game" and "Crony Tiger Hidden Dragon" remake, to today's complete film. You can see that the appeal has risen from the product point to the level of perceived future.
Visual tuning is very avant-garde film, the sense of the future of science and technology interpretation of advertising a lot, the final choice of Sebo punk style is not much, lens language and scene layout are more bold.
But when people merge with the two major themes of the future of nature and technology, you can still find a lot of places where HOLD can't live. (Although the film has been shredded into three parts)
Plus:
There are apples in front of the director's naked set, but you don't compare them at all. After watching this film, it feels like Huawei's ads have been surpassing themselves.
This time from the text, vision and music are full of heterosexual color, it seems that a section is very floating, non-grounded gas, but with a little attention will find that every point is grasping the product function, and with Huawei's other series of product feature ads are completely different, in the internal first hit a wave of differentiation. Besides, Peng Yilun is worthy of ace, a piece immediately pulled up the product audience, let people look forward to this mobile phone.
06
Google Mother's Day Ads:
Call you, thousands of times
Owner: Google Google
Identify QR codesView project details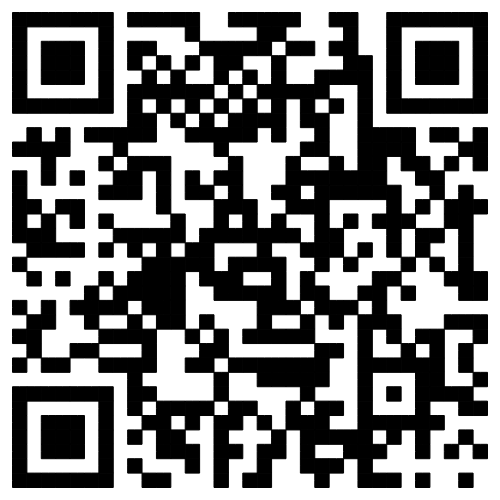 Reasons for recommendation:
How the East and West cultures differ again, in the "Call Mom" thing, the world is exactly the same, this is the magic of love. The great thing about Google's insight is that, despite its extreme details, it's so real that it's so real that people have no resistance and can only admire it from the bottom of their hearts. Good idea comes from life, when advertising and your life is completely integrated, this kind of co-existence is very powerful, it will not be too sentimental, will not deliberately tear-jerking, it itself exists in your life.
Great reviews:
Wang Dongkui, independent visual marketing consultant (public: logoway):
Why do we need a Google Home Hub? Is it a housekeeper? Secretary? Nanny? Or a partner... Help us deal with, help us think, spend some time with us. At the other end of the balance is our dependence on it, which we rely on more and more. To what point? Even if we become a troublemaker, and to the extreme, even if we become very weak, need protection, just like things need to call the mother's child ...
If you want to sell a fresh tech thing, the smart thing to do is not to show off how advanced it is, but to relieve the strangeness. We will only need, only trust, the people and things we know best. It's like Jobs put a floppy disk in his shirt pocket in '84 to take it out of his shirt pocket in public. Look, it's nothing, like a handpass you normally use.
The same is true of this TVC, where Google Home Hub is as trustworthy and trustworthy as your mom.
Need to add, the material shot really solid, from strategy to execution details are good. Compared with some performances of excessive advertising, you can look at this advertisement, learn how to "shut up" at the right time.
Smart:
Probably the best Mother's Day ad in a crowd of brand marketing that lets you buy and give gifts!
Love for mom runs through every day, and this routine is our "Hey Mom" every time, relaxed and warm with love, without burden - the insight is simple, simple to ordinary. Execution in one go, no excessive sensationalism, excessive tear-jerking, everything just fine. At home, there is a shortage of such insightful advertising.
Finally, the end of the natural transition to Google's products, pun "Hey Google" to strengthen everyone's memory point, for this kind of high-tech smart products, to tell the truth for us is much the same, in addition to product performance, the spelling is brand charm, and this time, Google won.
Chen Xing, the brand has a doorway (male: pinpaiyoumendao):
I just want to say that I love Google's holiday ideas. How do I understand the high-level of Google's emotional resonance? Because the most attentive. Customer thinking and user thinking are the most difficult details in the planning process, Google has been from the perspective of user thinking, to see what users will need, how to use the product, and polished into the details of life from the idea. From small to large, who is not a hundred thousand why the child, a question on the call mother, but now we are used to using search to find the answer ... Well... True insight sometimes comes from that uncomfortable moment. Who says Google isn't sexy anymore? More and more mind, this is the most want to see an interesting soul.
07
Wang Chai set off the strongest national wind,
56 national cans for you to collect
Brand Owner: HOT KID Wang Chai Club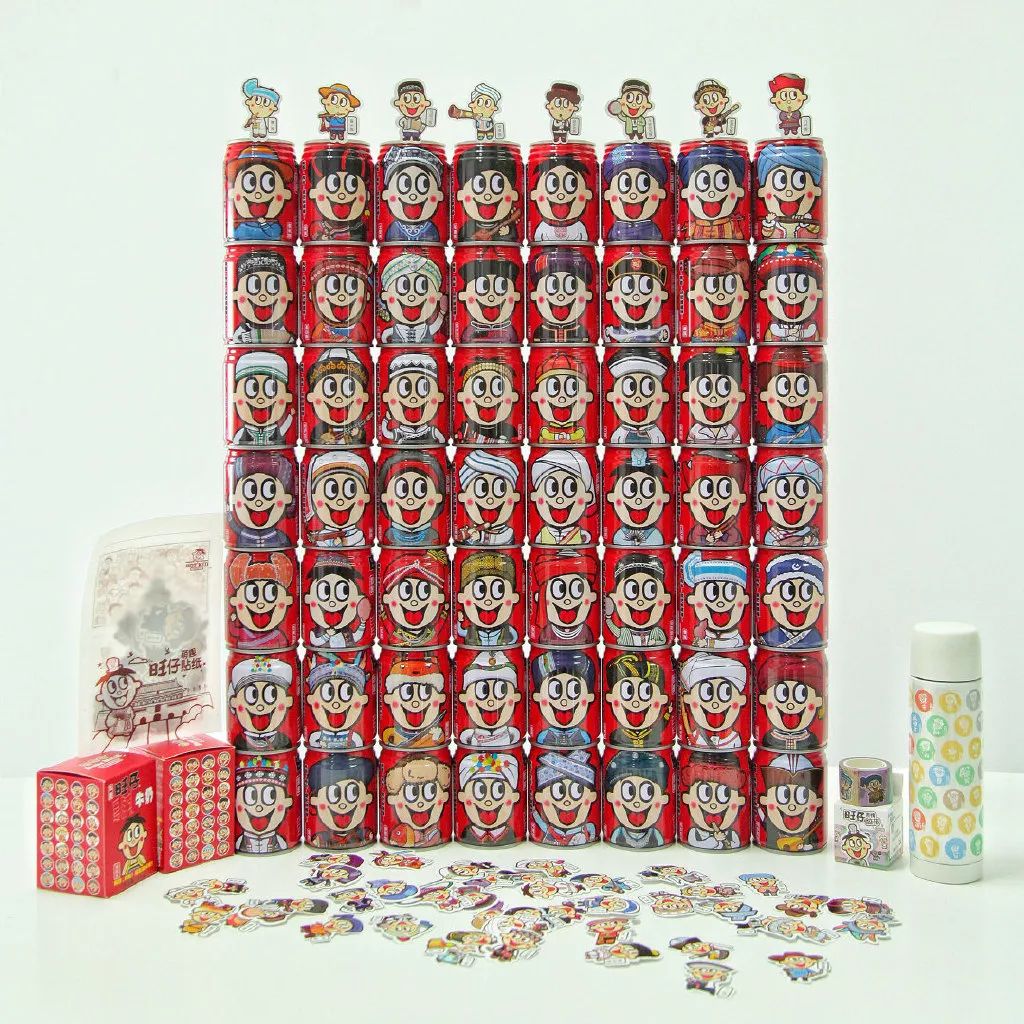 Identify QR codesView project details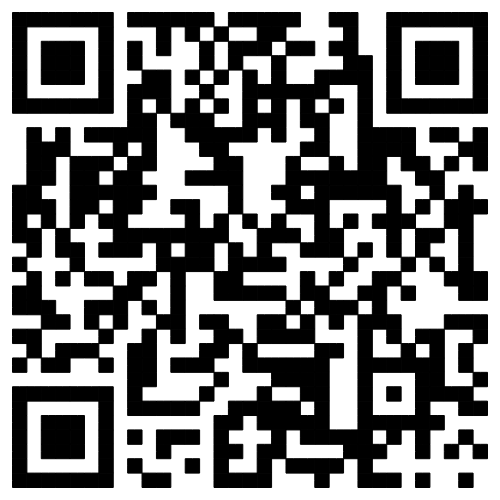 Reasons for recommendation:
2019 is the 70th year of the founding of the great motherland and the 40th year that Wang Chai has accompanied you. Today, Wangwang officially launched the Wangchai milk national can, hand in hand with 56 brothers and sisters to carry the blessing of the motherland, officially meet with you. From the initial network news, to the official release of blind box play, step by step to meet market expectations, the production of goods also continued to maintain the consistent level, overall, a campaign both heart and goods.
Great reviews:
Big mouth, big mouth house (public: ad_collection):
Compared with the integrated marketing program of the 34 provinces IP of the new Belen × Tmall, which went online in August 2015, the 56 ethnic groups in Wangchai, both in terms of sound volume and brand, have three advantages.
1. Although the same in Tmall's communication framework, but Wangwang packaging is to do their own, IP is to do their own, the choice of festival is also the 70th anniversary of the founding of the People's Republic of China, Wangwang 40th anniversary.
2. The division of "dialect, place, nation" will be more than the traditional "age, occupation, gender" more stress, many brands to position themselves as a consumer group (such as women), the foot circle dare not try. Wangwang's audience is not necessarily directly linked to the nation.
3. "National Tide Plan" is Taobao, Baidu and even the central government in recent years of big planning, Wangwang and 999 and a series of traditional brands exposure is certain.
once:
Remember Wangchai's national can at the beginning of this year on the hot search, full of creative national wind Wangchai milk let a group of netizens shout want. But at that time is only Wang Chai design department's own hand-drawn, there is no intention to sell, is also a small regret.
Now Wang Chai refused to "italian flat", really mass production and sale of national cans, so that countless netizens are willing. Coincidentally 2019 is the 70th anniversary of the founding of the People's Republic of China, or the 40th anniversary of Wangwang, coupled with the sale of the National Can, so that the meaning of national unity deeply rooted in the hearts of the people!
In addition, blind box play is also closely follow the trend, stirring up countless people's desire to collect, this wave of expensive play is simply full score
Long go with the twin tails! :
Very cargo of a wave of marketing, itself is a national brand, and loyal to the local culture, play marketing also like a pure child. From product packaging and peripheral, to blind box gift bag play, step by step lock us (money). I didn't expect it to be like this!
You are welcome to continue to pay attentionNumber of English project libraries(Click on the end of the article.)Read the original textCan be viewed)And positive comments, perhaps the next issue of wonderful reviews appear is your name!
---
 Review of previous periods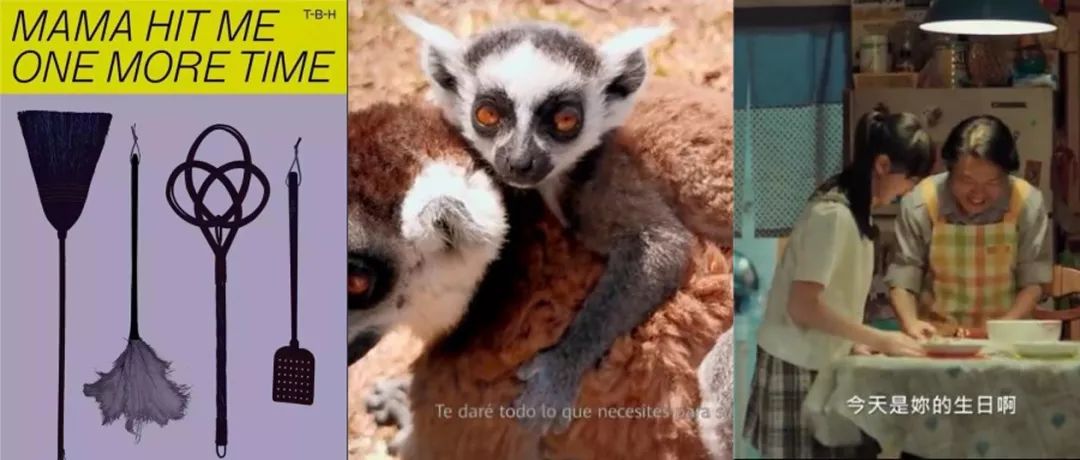 2019 Mother's Day Case Count: This year is a little different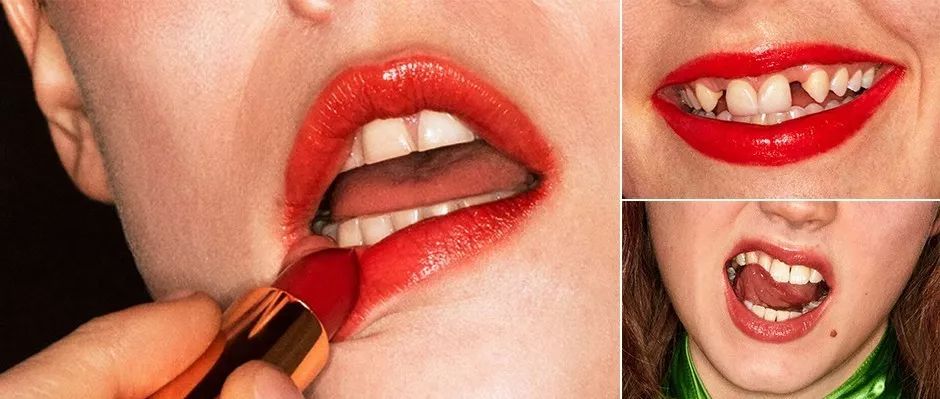 GUCCI's new lipstick ad, too evil!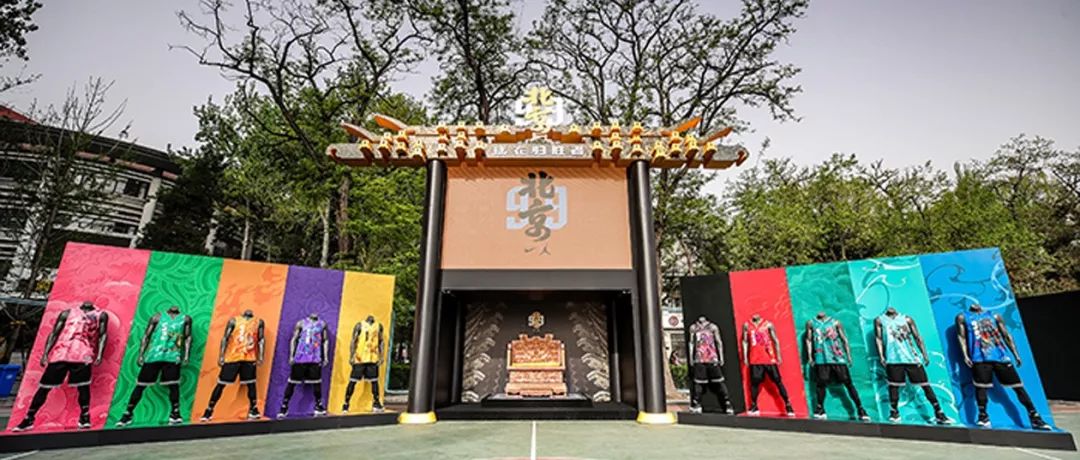 We interviewed Nike after "I believe in me."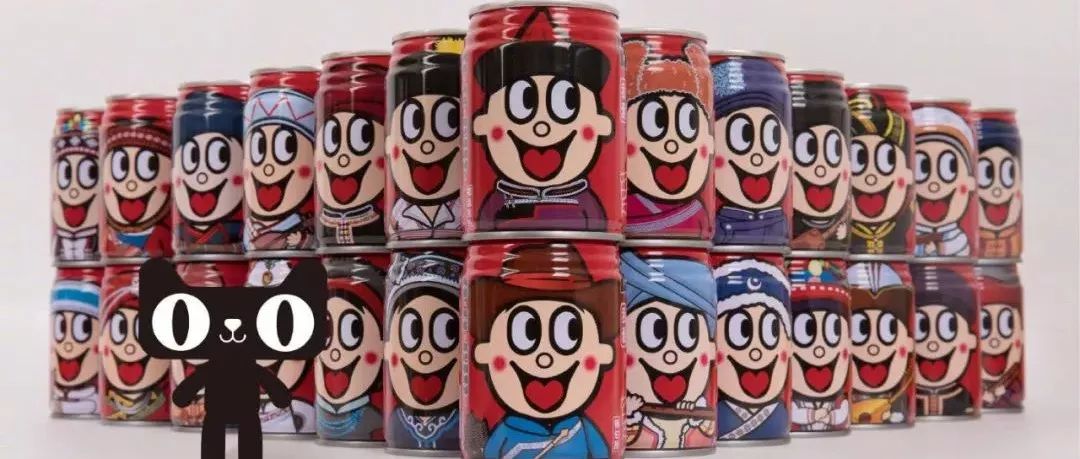 Wang Chai 56 national cans open for sale, want to gather is not so easy!
---
Several English original content

Reprint Please reply to "Reprint" in the background to get the reprint specification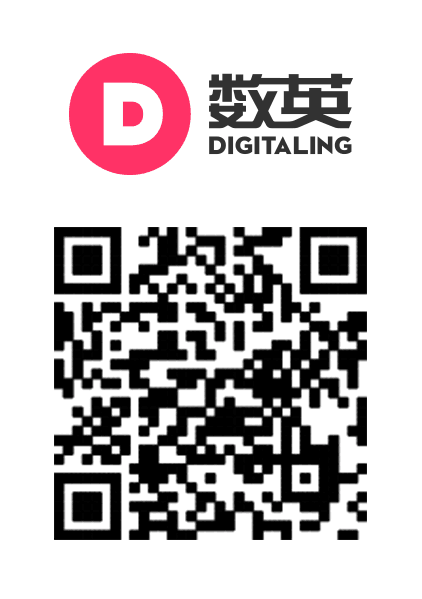 Number of English contentCover.Marketing, advertising planning, creative design, e-commerce, mobile Internet,New media, information technology and other digital-related areas.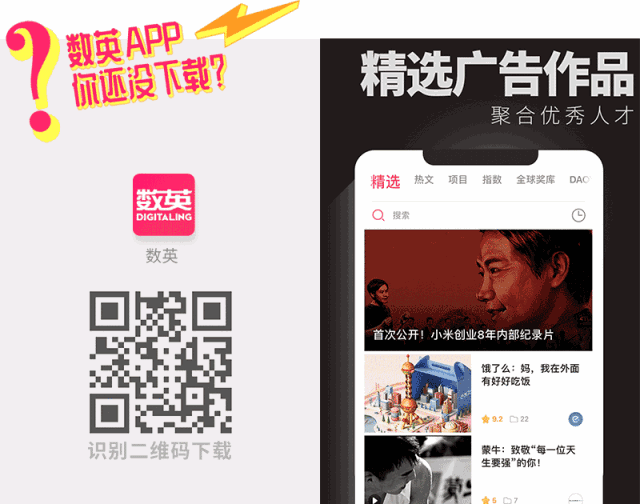 ---