How do Amazon sellers use Google Shopping ads to stream?
Amazon sellers can use Google Shopping ads to effectively stream. Google Shopping ads are available for Google shoppers, but they can also be used to provide Amazon customers with a great shopping experience and help sellers improve conversions.
About Google Shopping Ads
Google Shopping Ads is Google's paid shopping campaign program designed to showcase and promote products. They are located at the top of paid search ads and natural lists that show the product's image, price, seller name, and other details.
Features of Google Shopping Ads

Like paid search ads, Google Shopping ads pay per click (PPC), so advertisers pay per click. When a user clicks on an ad, they are taken to the advertiser's target page. With AdWords for Amazon, you can show your business information in one of these key locations for Google searchers to browse.
Unlike traditional PPC, Google Shopping ads cannot be controlled by keywords, but are based on the information provided to control which ads are displayed, which advertisers submit through the Product Data Feed in the Mercant Center.
Google Shopping ads are enhanced so advertisers can show products that Amazon customers like, including:

Using the promotional data source, a "Special Offer" link appears next to the promotional product ad.

Google customer review badges
Users who choose to join google's customer review service can use this badge. The badge links the seller's website to the brand created on Google. It shows a five-star seller rating that can be added anywhere on the site.

This is a score that can be displayed on Google Shopping ads, an automatic enhancement that uses consumer reviews of post-purchase feedback to generate a "XX% positive" rating.

Another good way to promote your product is advertising extensions. These also make text ads stand out in the competition for search engine results. You can show detailed product information that people are looking for when shopping on Amazon. Google Ads has basic extensions (site links, label extensions) and advanced extensions:

Structured fragments
Before searchers click to enter the page, a preview of the ad product is displayed, using predefined titles (brand, model, style, and type) and additional details selected by the retailer.
Price extension
You can display up to eight cards that people can view to see different products or brands and prices. Shoppers can then click directly from the price menu on what they are interested in. This feature includes a title and a short description.
Promotions
This section highlights promotions and catches the eye of users looking for the best deal. It includes options that emphasize holidays, special events, coupons, and more.
Show additional information
Share positive third-party comments or rewards with potential customers so they have a good impression of the business before they click on the ad.
Seller ratings extended
This is an automated extension using a 5-star rating system, and Google displays ratings when it collects enough information from reputable sources to summarize business reviews. The ratings were designed to show the overall consumer experience and whether the business received 150 reviews with a score of 3.5 and above.
How do I stream Google Shopping ads?
To use Google Shopping ads, you'll need to link Mechant Center to AdWords. When linked, the product data determines how and where your ads appear. The management of shopping ads is done in AdWords, where you can use ad groups to promote your products.

You don't have to manually create unique to use Google Ads to boost Amazon sales. Google extracts information, including images, titles, prices, and store or business names, directly from the Feed into the ad.
In addition, creating specific landing pages is also effective in using Google ads to boost Amazon sales. Count a login page with an ad for a product, display comments and descriptions, and more, with an attached link to Amazon. You can advertise your page with matching display URLs, avoiding restrictions on satellite links and directing traffic to Amazon.
Benefits of using Google Shopping ads
With Amazon ads, you can only work for customers who want to shop on Amazon. With Google Shopping Ads, you can bring a wider range of potential customers to your site. This will not only help you increase monthly traffic to your site, but also increase sales by giving products in your store more display opportunities. In addition, you have the opportunity to capture user information without conversion.

Questions to consider when using Google Shopping ads
It's worth noting that there are some issues that have to be considered when using Google Shopping ads, the most important of which is cost.

Suppose your product sells for $10 and the profit per item sold is $5. If you decide to stream through Google Shopping ads, it can be expensive. adwords is a ppc program where you have to compete for various keywords to get a reasonable click-through rate. Suppose you spend $2 per click to keep your competitive keywords at the top, and when those clicks come from adwords, the profit per item sold is $3. Many people may click on ads, but they won't buy items. Every click can reduce your profits, because even if people don't buy products, you'll still have to pay for your ads. Using Google Shopping ads can lead to streaming, but not necessarily sales.
(Seller's Home/Compilation: LEO)
Disclaimer: This article was first published on sellerhouse.com (MJZJ.COM) and compiled and edited by the seller's home author, and this article may not be revised in title and original text, and the source and original link are retained, otherwise we will reserve the right of rec pursuement.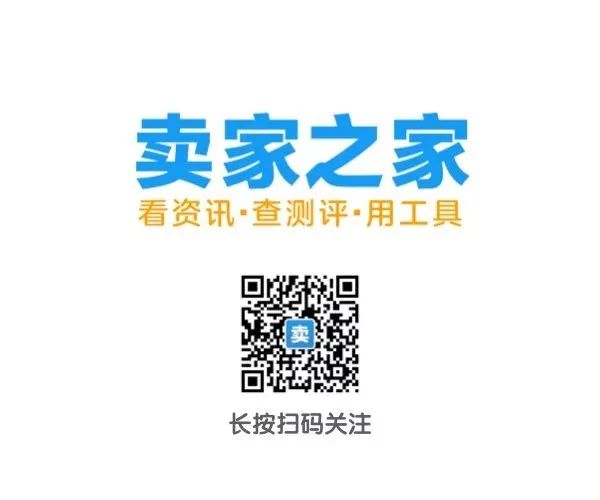 ---