Google Shopping Ad Image Optimization Ultimate Guide (2020 Edition)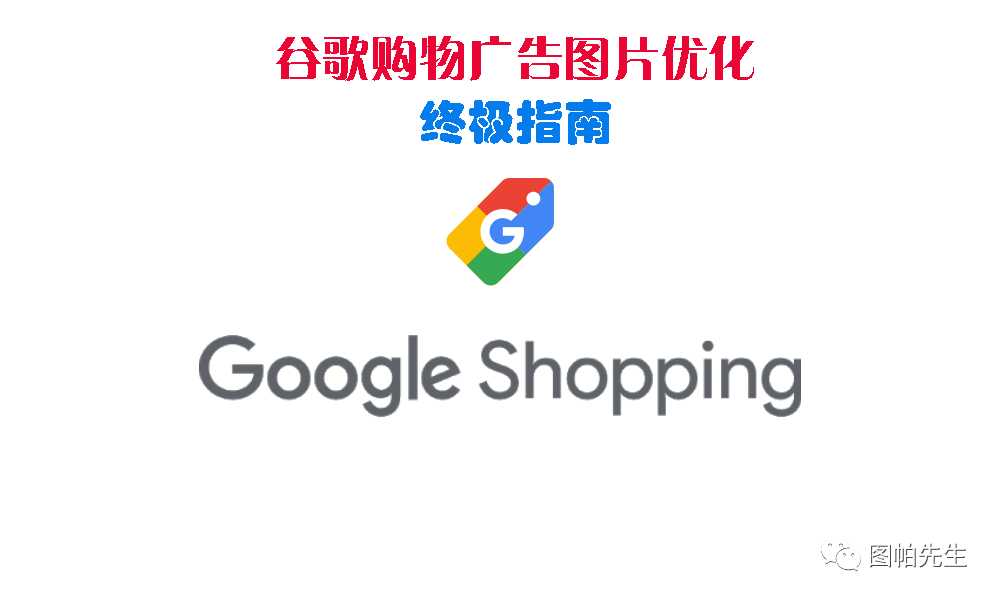 Your shopping ad image is very important. They play the biggest role when customers decide to use Google to buy items. It can be said that it is the creative material of Facebook ads, images are the first impression of your products and brands.
No good shopping pictures will greatly reduce the quality of shopping ads, affecting the overall advertising performance.
But like Facebook ads, Google Shopping's demand for footage is a little "egg-painful."
Today, I'm going to talk to you about ways to optimize Google Shopping Ad images, and Google's request for ad images.
This is a very fine Google optimization point, but it can increase ad click-through rate, which in turn promotes conversion.
Google Shopping Images requirements


If You don't comply with Google's image requirements, your shopping ads may be rejected by Google. Here are the most basic requirements:
1. Add a link to the picture
First, add the product Feed in the Merchant CenterPhoto link(A URL link to the picture itself), which is required.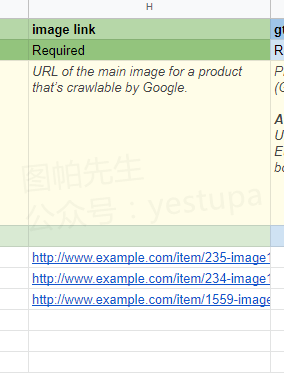 2. The picture should show the product as clearly as possible
Except in two cases:
Hardware or vehicles and parts.




Paint, this type of product, can accept monochrome images.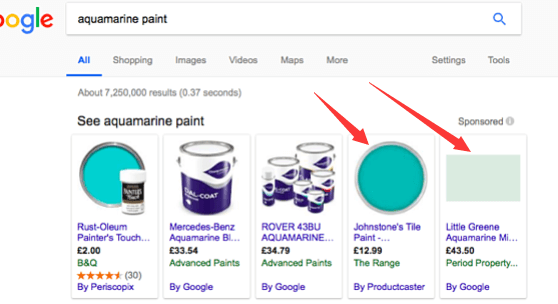 3. Accurately represent the goods to be sold
You have toAccurately represent the goods to be sold Make sure that the item or background does not cover the item.
Although you know your product well, keep in mind that this may be the first time a potential customer has seen it.
For example, the following product is a silk material. However, the picture uses a photo of the costume model, which is a bit of a no-no to the product description: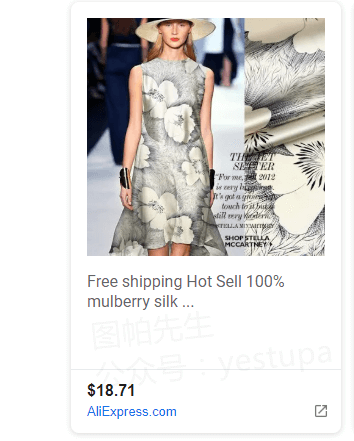 Just like if you sell wooden tables, you can't advertise pictures of wood.
Format
Only the following are acceptedFormat.:GIF(.gif)(非动画),JPEG(.jpg / .jpeg),PNG(.png),BMP(.bmp)和TIFF(.tif / .tiff)
The maximum file size is 16MB.

Make sure the image is clear. Using a square picture, the minimum size is 100x100.


Avoid borders, watermarks, or promotional text.

Proportionally, the product should account for 75% of the image.
5. Picture link URL requirements
Google uses links to display images, so it's important to set the URL of the image link correctly. URL requirements include:
Make sure the URL is fully crawlable (robots.txt configuration does not prohibit Googlebot crawling).

The URL must be linked to the image_link the main image of the product, as added using the "Image_link" section in the feed.

The URL must start with http or https.

The URL must comply with RFC 2396 or RFC 1738: space %20 and quotation marks (") %22.
Google Shopping Images optimization tips


Now that we know what Google Shopping Images are asked for, let's explore some optimization techniques and techniques:

1. Image size
Although Google's minimum size is 100x100 pixels, of course, higher-resolution images are usually better than blurry images.
I would recommend using 800x800 pixels or larger images. These are visually more attractive and often describe the product accurately.
For example, the image in the following screenshot is very clear, right: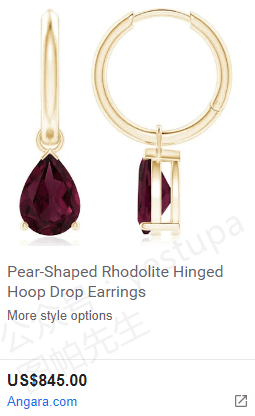 2, picture content
The most important purpose of the footage is not to pander to Google's policy terms, but to get the buyer's attention.
Make sure your image is clearly visible. Use the right lighting and the best angle. It is recommended to use an unmarked pure white background.
If the background is too fancy, as in the following example, your product is not obvious: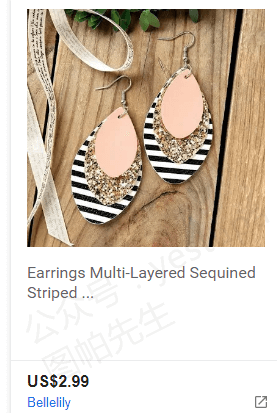 However, for example, the following products are presented from different angles, speaking directly to people about product features: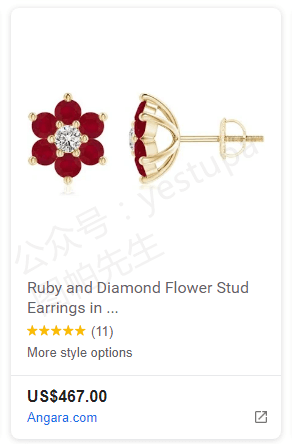 3. Attach the picture
You can add up to 10 additional_image_link to your shopping ads using the Merchant Center Feed's image property.
In general, other images can show the product and its accessories from different angles: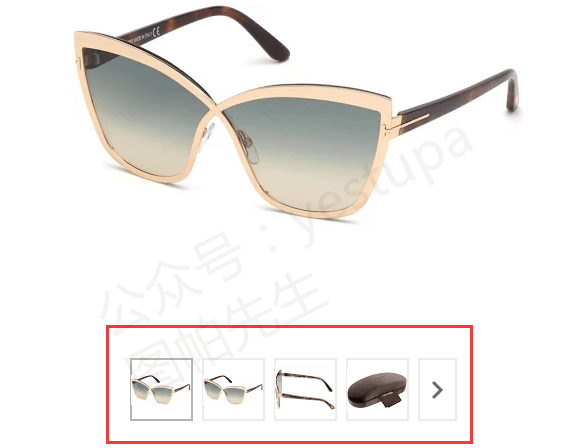 4. Test product use scene pictures and pure product images
Images are very visual advertising material, so it's best to test whether users like to see the product directly or when they like to see it when they're in use.
Although the above said the background is not too fancy, but different products of the audience is not the same, if you want to do it for a long time, it is best to test the white background and background of the picture.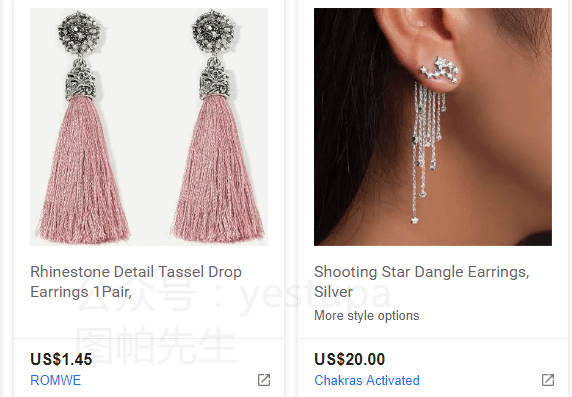 I myself experimented with people's reactions to images, and the results were very interesting.
I have a website for jewelry, and my pictures are divided into real-life clothes and product pictures of the jewelry itself.
If the image is someone wearing the product instead of the product itself, the click-through rate and conversion of shopping ads have improved!
But different product situations must be different, do their own tests to get results.
Avoid common picture errors


Well, now I'm going to talk about common mistakes about Google Shopping ad images and how to avoid them:
1. Invalid link
Your picture link opens normally. Make sure that you double-check that the URL of the picture is valid and not deleted.
2. The size of your picture
Images that are too small can affect your sales and can even be turned down. So don't be less than 100x100
3. Watermark or small icon
Watermarks and logo icons are sometimes a good way to brand and avoid theft, but this can easily be misjudged by Google machines, misjudged to be in the picture with a promotional logo, resulting in the image being rejected, affecting advertising.
Not only brand logos, all small icons can not be added, otherwise it is easy to trigger audits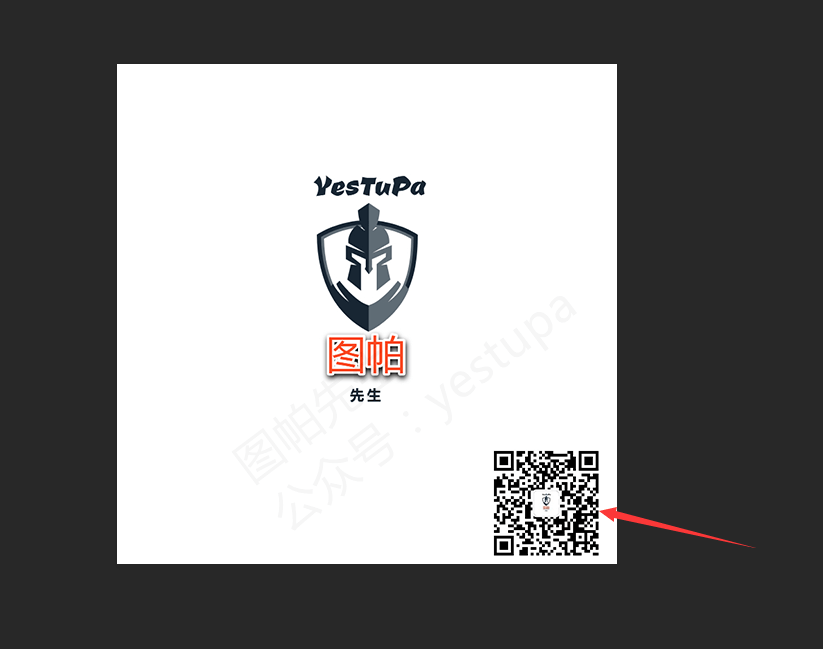 4. placeholder picture
For example: pictures that have nothing to do with a product or service, don't use them 5. Pictures of non-products
For example, just put a brand logo, or buy clothes, but put a picture of shoes, this is not either able.

To check if the picture link has been added correctly.
6. The picture has promotional text
Pictures cannot contain promotional documents or charts, such as discount xx% off, free shipping, buy now, best, cheap, new, and so on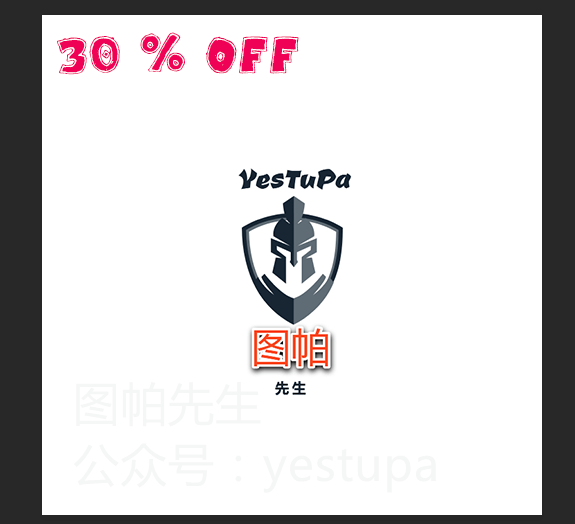 7. The various elements that hinder the display of the picture
Directly above: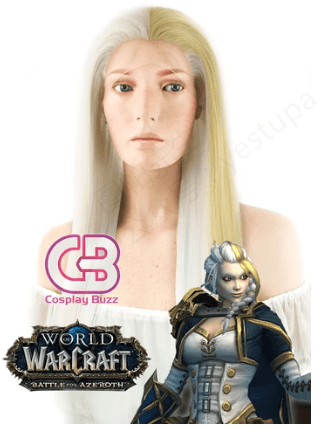 In addition, if the product itself is more patterned, it is also easy to trigger audits, such as this kind of clothing: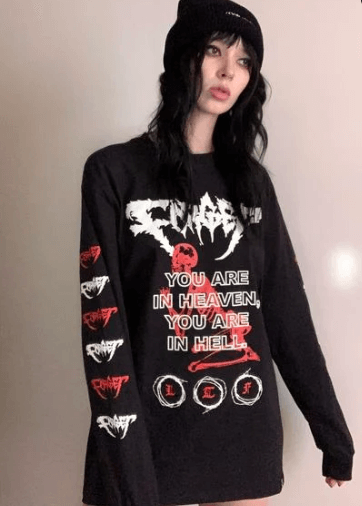 8. Border
Put the product page can, but don't put shopping ads on it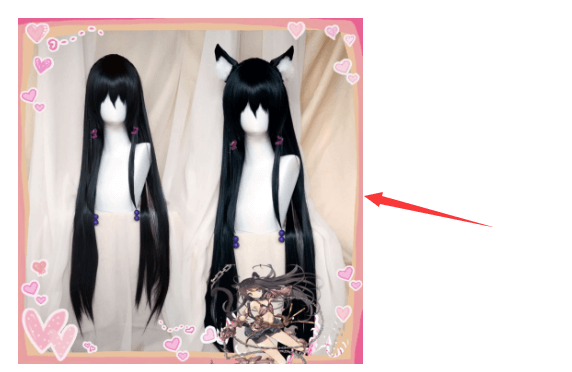 Solve the problem of refusing to log in because of a picture problem
Google turned down some of your ads because the images didn't fit the rules, so fix the problem immediately.
After modifying the image as required, re-upload your Feed, or click Fetch to re-crawl.

If you think there are no errors in the Feed, you can request a manual audit. However, this can take up to 7 days

One benefit of Google's manual review is that if you find non-compliant content, such as a watermark, you'll receive an email with all the offending items listed.


In fact, like Amazon is right, foreign countries like this style, rather than our Taobao kind of mess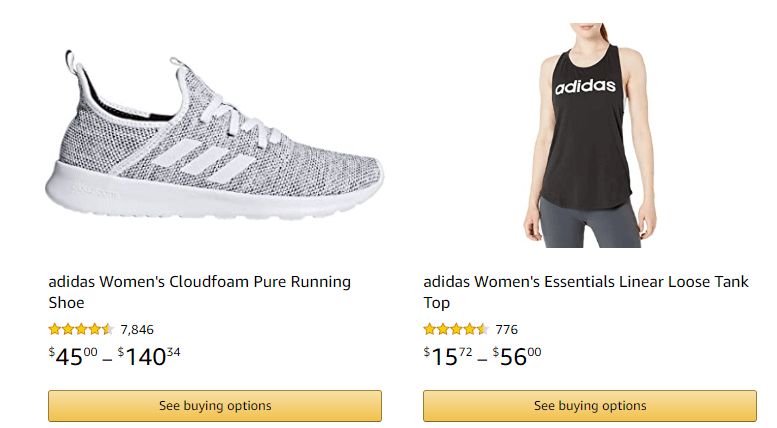 You might say, then you start the article directly with a white basemap, write so much why?
First, if you are from 1688 to take goods, but also lazy with the supplier's map, their picture has parts and Taobao the same, or even all are, then you have to find design colleagues or their own keying processing;
Second, I would like to say, in fact, in the picture to add a little watermark, icons or can, but easy to trigger the audit, after all, are machines to judge.
What if that triggers an audit? Just change back to the white basemap...
The appropriate decoration on the picture can actually improve click and conversion, such as you sell mechanical products, your product figure plus a XX body certification logo, guests see certainly want to click to see, right?
All in all, the white basemap is the safest picture of a shopping ad. What do you want to add? Feel free, just change it 怼 googled, right away.
If often detected problems, then honest and practical white basemap, because the account often violates the rules, will be sealed.
Google Shopping Image Optimization techniques are essential for ongoing ad account operations and business center feed management, and directly affect ad click-through rates and conversions.
I hope you will not lose sight of this detail.
Peace Out!
Sweep the code and follow me
Sweep code attention, weekly access to foreign SEM, SEO dry goods


Mr. Tupa


前Skycanner SEO Team Leader


Public ID:yestupa

90% of the actual combat experience plus 10% theory


www.yestupa.com
Order one and watch and walk again (✪ ✪)
 For a reprint, please contact Mr. Tupa
---