Apple Plus Digital Ads teamed up with Amazon to challenge Google Facebook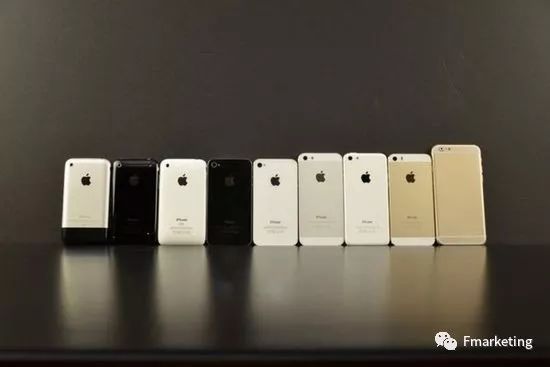 Tech giants are increasingly devouring each other.

Google launched its high-end Pixel smartphone in 2016 to compete with the iPhone.
Facebook is also moving into hardware, with plans to launch a smart speaker to compete with Apple's HomePod, Google Home and Amazon's Echo speaker based on Alexa's voice assistant.
As iPhone sales growth slowed, Apple began looking for its services business, with sources saying it was planning to sell ads in search results offered by third-party apps.
Apple is turning to expanding its mobile advertising business, and the future is uncertain
The Wall Street Journal reported that Apple plans to sell ads in app store search results based on existing systems.
iOS developers can be paid a share by allowing Apple-provided ads to appear in in-app searches.Advertising revenue sharing will vary by application, the report said.The move will expand Apple's current small but fast-growing advertising business, which offers promotional ads for search terms in its app store.
The Wall Street Journal says users searching for "NFL" on Snapchat may see ticket distributor apps, while looking for "curtains" in Pinterest may show ads for interior design apps.Notably, the report notes that new initiatives such as Apple Store search results will focus on advertising iOS apps rather than physical or other products.
Apple's existing app search business is said to be worth nearly $1 billion, so offering developers a revenue share could be a great incentive to accept new features.
The growth of digital advertising will push Apple into digital advertising, led by Google's parent company Alphabet and Facebook, according to eMarketer, a research firm. In the fiscal year ended September 2017, Apple's app store advertising business accounted for only a fraction of its $29.98 billion in total service revenue, or about 13 percent of Apple's total sales. International Data Corp., a research organization "If they want to get back into the commercial advertising industry, they're going to be very disadvantaged compared to Google and Facebook, like a disability," says Karlsten Weide, a digital advertising analyst. "
That's not alarmist: Apple shut down iAd in 2016. The company's iAd service, launched in 2010, sells ads in mobile apps on iPhones and iPads, but has failed to catch on because it is priced higher than competitors and limits the types of ads marketers use.
Raj Aggarwal, co-founder of mobile app analytics firm Localytics, said: "It's a hard race for them to catch up with, but they have to start somewhere. That could add billions of dollars in revenue and increase their valuations as they try to transform themselves into a more service-focused industry. "
There are strong enemies before
First you have to move Google and Facebook's cheese
Facebook and Google, the companies with the highest share of digital advertising revenue, are not only expected to continue to dominate, but are also expected to account for nearly half of the world's digital advertising spending. Google and Facebook accounted for about 63 percent of U.S. online advertising revenue in 2017, according to eMarketer, and their share is growing.
So if Apple is to dominate the digital advertising market, it must devour the two giants.
But is it that easy?
Facebook is still laughing after the user leak
After the scandal broke, the user did not leave the FB
As of Q1 2018, FB has 2,196 million monthly live people worldwide and 1,449 million daily live people. Month-on-month growth was 3.1%, up 13.4% year-on-year. Daily live growth was 12.9% YoY and 3.5% YoY.
In North America alone, there are 241 million monthly and 184 million daily. Monthly live growth increased by 3.9% year-on-year and daily live growth by 1.6% year-on-year. The month-on-month increase was 0.8% and the daily increase was 0.55%.
Advertisers have not left Facebook either 
Q1 Facebook's sales revenue for 2018 was $11.966 billion, up 50% year-on-year, with the market expecting $11.411 billion, 5% better than expected, operating profit of $5.45 billion and the market forecasting $4.96 billion. Net profit rose 63% year-on-year. 
Google——

It's always been an advertising behemoth
Google's key financial data for the first quarter:
Advertising revenue was $26.6 billion, compared with $21.4 billion a year earlier, up 24% year-on-year.
Cumulative paid clicks increased by 55% YoY and 11% YoY.
Cumulative cost per click decreased by 18% YoY and 9% YoY.
Total traffic purchase costs were $6,288 million, or 24% of Google's advertising revenue, compared with $4,629 million, or 22% of Google's advertising revenue, compared with $4.629 billion a year earlier.
Operating profit was $8.4 billion, compared with $7.4 billion a year earlier, up 14% year-on-year.
 As the data show, Google has always been a behemoth.
Then there's the chaser
Apple also has to grab land with Amazon
The giants of the digital advertising market are not just Apple, Amazon is the most sloppy!
Amazon's expansion in selling space in the site's advertising space to merchants is seen by some as a step in Google's and Facebook's battle for advertising market share, according to foreign media.
eMarketer, an Internet research firm, forecast in October that Amazon's net digital advertising revenue in the U.S. would reach $3.19 billion, or 3.0 percent of digital advertising spending. And.Google's advertising revenue was similar last yearAmazon's numbers look a little insignificant. But amazon's revenue is expected to more than double to $6.6 billion by 2019.
Amazon has user purchase data and knows what shoppers need. The FMCG now spends more on online advertising than all non-digital advertising combined, according to the Cadent Consulting Group. Amazon has a lot of sales data that Facebook and Google can't access. According to various surveys, more than half of all online searches start with Amazon, and most of them are done on the site.
Among them, WPP budgeted $200 million for Amazon in 2017 and expects that to rise to $300 million this year.
Amazon naturally has the genes to attract advertisers' budgets, and it seems easier to do so than Apple does.
Summarize.
Compared with The Volume of Google's Facebook advertising business, the lack of innate genes to attract advertisers' budgets, and the previous unsuccessful digital advertising business, Apple's shift to digital advertising is an unknown and risky journey that must be made.
Part of the source network, there may be errors, only for reference do not make a factual basis.
-END--
Report Recommendations
To report the PDF version, or to participate in the Fmarketing report, please add WeChat: xiongxia1234
To report the PDF version, please add WeChat: 2718929503
Our contact details:
Digital marketing media Fmarketing, F Sister Studio.
Large-scale interview "China's digital marketing 100 people", welcome to interview.
Business Cooperation . . Interviews . . Submission:
Sister F (microseal 2718929503)
Contribution email: 2718929503@qq.com
---
Excellent company recommendation
Click on the keywords below to view relevant company information
—————————————
Millet. | Ali. | Phoenix.com | Kodak shares  | Easy to connect with each other
Baidu. | A little bit of information . .  Cheetahs Move . . long its numbers | Periwick line
National double | Limei Technology| The new number network| Co-technologyThe Bea fuss Hua wei Product-friend interaction
Fly | Point in the move| Co-propagation . . Ai Tsing Tianjie . . PandaMobo| Rainforest woodwind
 AdMaster | Microcast easy | Ryan Media | Purple blue | The number is a hundred
The bird pushed | There's rice Analysis of the Chinese Academy of Sciences , Smart Reading Network . .  Ophee | | Dongxin
UnionPay Zhihui | Chinapex Creations . . Quick friend |  Jane Island
Seconds | Changrong spread | Advertisers . . Mo's sincerity 
Time fun . . AdTime . . DataStory
 — The End—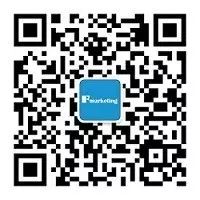 Please add qq: 2718929503
It includes: Medium-Public Digital Marketing (www.zgszyx.com)
Digital marketing new media Fmarketing has been stationed in the media alliance: Sohu from the media, interface, a little information, today's headlines, Phoenix from the media
---