Vijo Advertising Bootcamp (1) - Introduction to the Facebook platform
Vijo Advertising Bootcamp
For our customers, Vijo specially launched four installmentsVijo Advertising Training Campto cultivate the basic advertising awareness of customers and solve the problems that customers encounter in the process of advertising.
This issue is the first issue - Basic Introduction to Advertising Platforms and Facebook.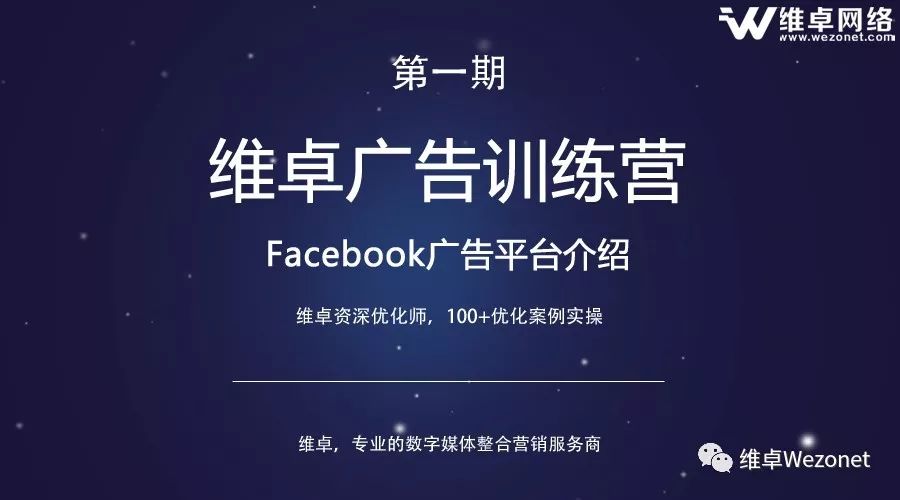 Want to enter overseas markets? How can I do without Facebook?
As of April 2018, Facebook ("FB") ranked first in the world with nearly 2.2 billion active users, well ahead of second-place social media YouTube's 700 million.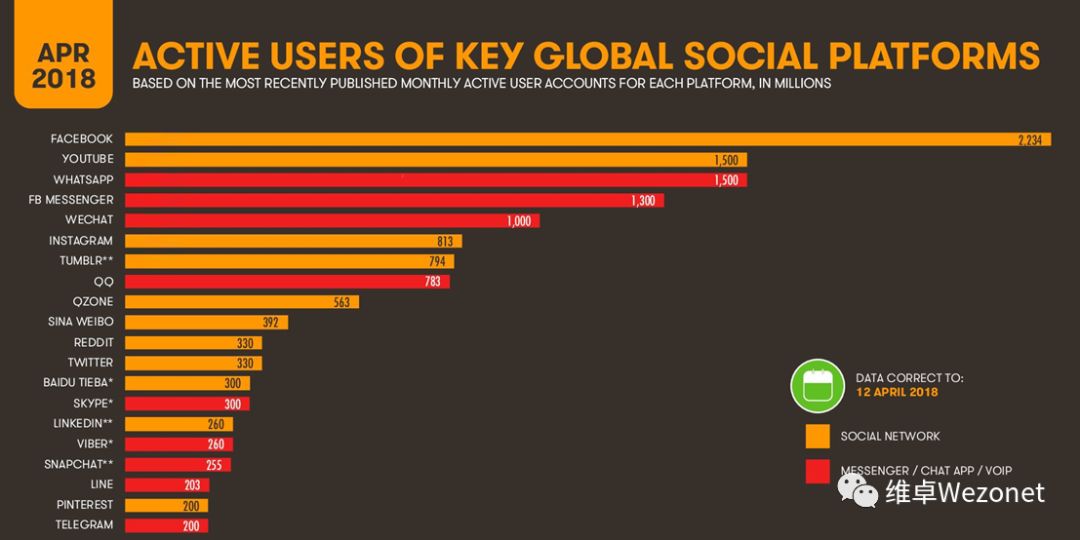 According to statistics, for every five minutes of mobile device use, U.S. users spend one minute on FB or Instagram. Two billion people use Facebook every month, and Instagram, which Facebook buys, has 500 million users a month.

Facebook's product base includes Facebook, Whatsapp,Messenger,Audience Network和Instagram.
Among them, Facebook has 2.2 billion users, Whatspp has 1.5 billion, Messenger has 1.3 billion, Net-a-Fi has 1 billion and Instagram has 800 million.

From this, it can be seen that Facebook plays a pivotal role in global marketing, so how to do a good job of Facebook advertising? Let's get to know the Facebook platform first today.
The FB platform supports 10 advertising goals, which can be broadly divided into three categories:Brand exposure class,Results classAnd.Conversion class
Suitable for e-commerce platform promotion of advertising forms, can be usedBrand exposure classand the results classWebsite streaming, fan page interaction, in the conversion classConversion goalsAnd.Catalog marketing
However, it should be noted that conversion promotion requires platform website accessPixelsTracking code statistics user data, catalog promotional ads need to upload product information set to FB: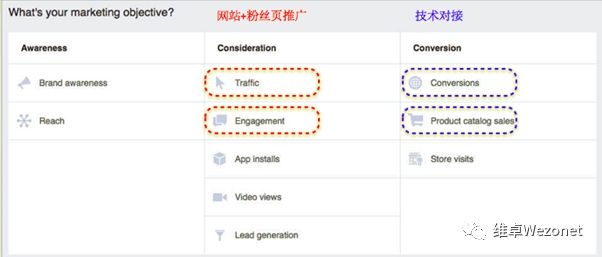 FB ad layout display form
There are many styles of ads on Facebook, including text ads, image ads, video ads, and interactive ads. There are four main types of layout:
Level 1: FB StreamIng Ads (Feed)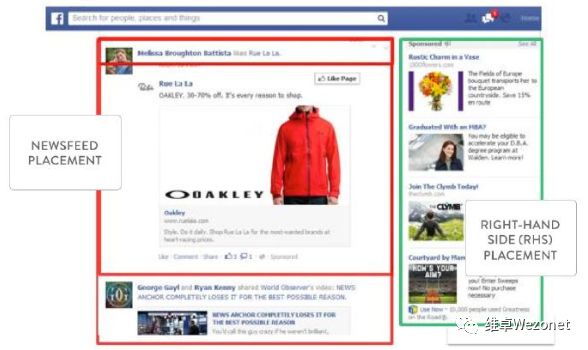 Page 2: Instagram Ads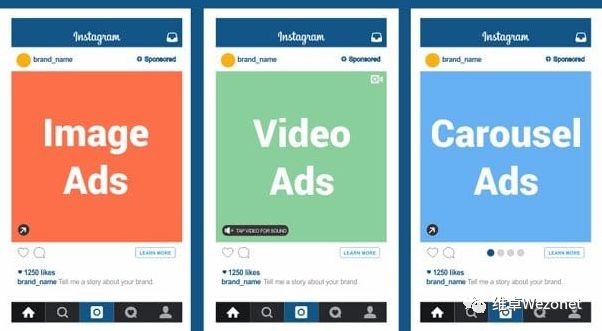 Page 3: Audience Network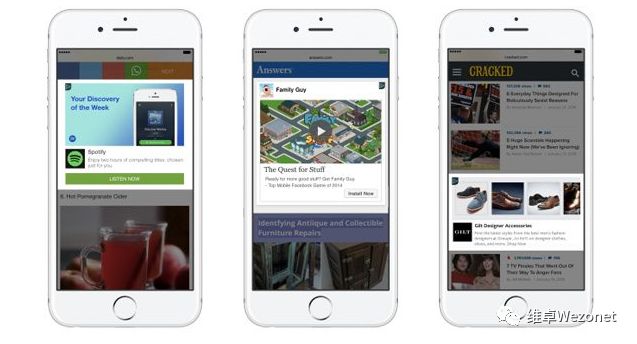 Level 4:Messenger Ads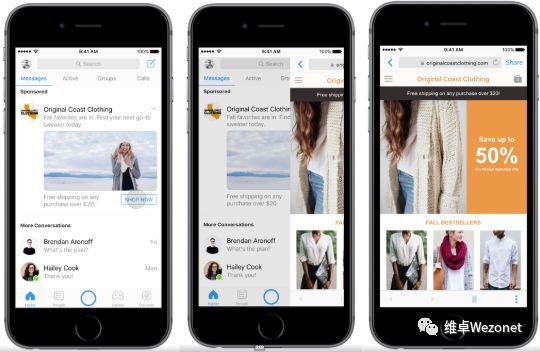 FB Creative Specification
The following are strictly prohibited on the Platform:

(1) Poor quality e-commerce content:
The misapproprial of well-known brands as part of the domain name is not permitted
Do not allow the theft of well-known brands on the page
Untrue discounts, price reductions or prices are not allowed on the page
(2) Sexual innuendo:
Do not allow you to zoom in on display sexually suggestive images, including f sexy parts of the human body
No nudity or implied nudity is allowed in ads
Over-exposed or purely exposed body parts are not allowed without the presentation of substantial products
Show or suggestive sex is not allowed
(3) Intimidation, violence:
Appalling, overly violent, or rude content
Use of scary, bloody or sensational images is not allowed
It is not permitted to directly or indirectly emphasize or imply a person's personal circumstances and to be discriminatory
(4) False statements:
Do not allow you to fabricate product results or false information, exaggerate product performance and service experience
Fraudulent speech is not permitted
False therapeutic effects are not allowed
False "back-to-back" images are not allowed
FB's user targeting can be divided into three categories, and we usually target different audience types depending on the stage of the ad.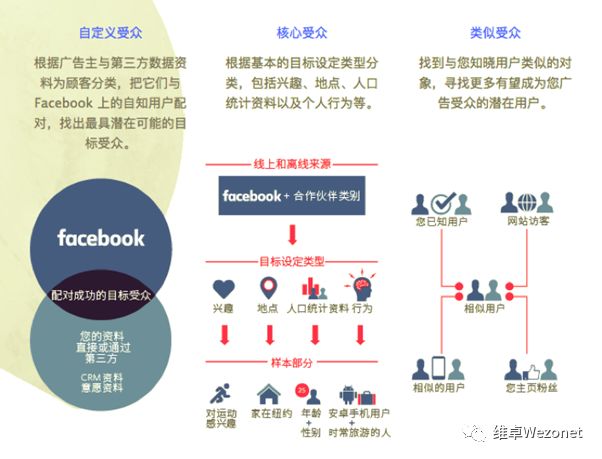 That's the end of today's training camp, and the next issue is about to teach you how to run the FB Fan Page.
If you have more questions, you can scan the following QR codes and sign up for usAdvertising Bootcampto personally ask our optimization experts: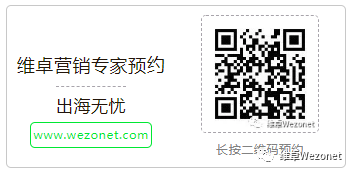 Vidjo WezonetIn serviceAli sells fast and has a treeSuch as dozens of large and small cross-border e-commerce customers have accumulated a wealth of overseas delivery and marketing experience. For small and medium-sized e-commerce enterprises in the process of going to sea encountered problems, and master the corresponding solutions.
Follow us to learn more about global advertising marketing.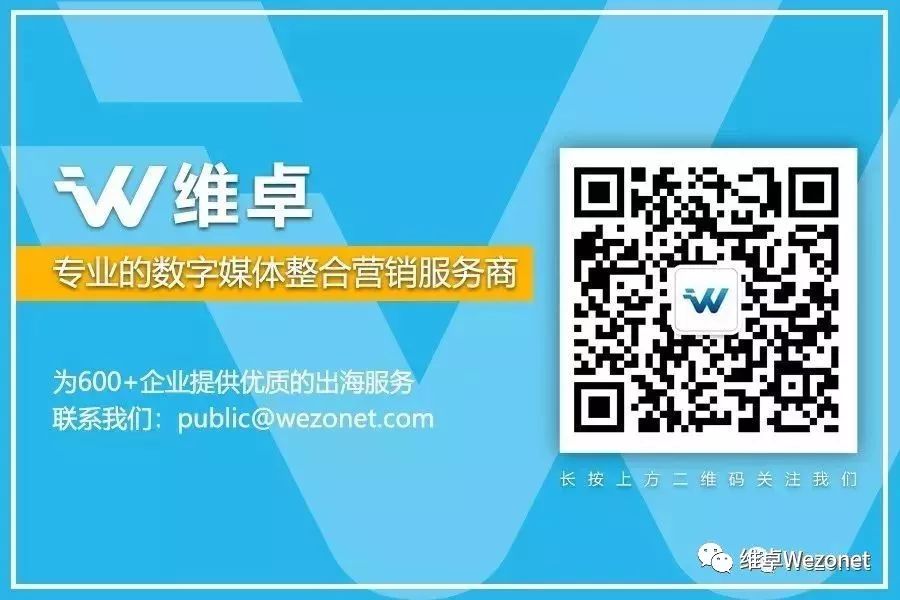 ---