What can we learn from Facebook AEO Precision Ads?
Click on the blue word plus attention, easy access to cutting-edge information

AEO works byAllows advertisers to select themselves from 14 user app eventsGoal.The most likely thing for the user base to do is then make a matching push.
  Advertising.The first headache for owners is how to get people to download their apps, and then the first headache is how to get people to really use it frequently -- notInstallation.Then forget about it - and accumulate valuable users to make money.
  In the future, the puzzle may be new on FacebookProduct.With the help of a little easier.
  Yesterday, Facebook announced that it would launch a product called App Event Optimization, or AEOAdvertising push is implemented.
  AEO works by allowing advertisers to select what is most likely to be done by their target audience from 14 user app events before making matching pushes.
  In the case of iOS app events, the 14 app events that will be used as a metric include: reaching level, launching apps, adding payment information, and adding shoppingCar., join a wishlist, complete a registration, complete a tutorial, start checkout, buy, rate, search, spend Facebook money, unlock achievements, and view content.
  This.Some of the basis is largeData.The behavior usually shows whether the user is likely to buy a weapon on a game developed by an advertiser, book a ticket on a platform, orConsumption.A new pair of shoes. For example, if advertisers want to reach people who might make purchases in their apps in the future, it's best to opt for the "start checkout" option, or at least those who have added something to their shopping cart.
    Advertising, Facebook's largely sole source of revenue, is what Facebook has been doing to see how to achieve more accurate user pushthings. Since 2014, only four filter metrics for location, population, interest, and behavior have been upgrading.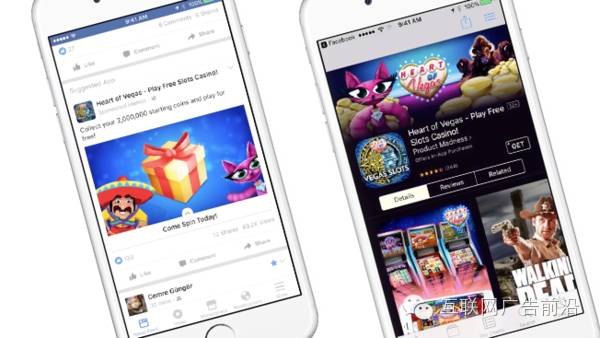 Facebook's appInstall adsBecomes a powerful revenue puller Picture from adweek
Also take a look at the features of the recent Facebook update
I. Facebook's "Auto-Turn Off Ads" feature available online.
 To make it easy for advertisers to control ad delivery without having to check the performance of campaigns, ad groups, and ads every day, Power Edictor, Facebook's ad manager, has introduced a new feature called Auto-Rules. By setting rules, advertisers can receive email alerts when ads meet certain pre-created conditions, or have them turn off automatically. 
This feature allows you to select the corresponding rule criteria for different types of ads. For example, if your ad is billed as CPM, you can choose a thousand impressions (CPM) and add a value greater than $0.50, so your rule is: CPM $0.50, and when this condition is met, the ad will be automatically turned off. 
However, it is worth noting that the rules have certain requirements for valid advertising data, and only when the basic values are reached can the rules take effect. For example, if your rule is labeled CPA, there must be at least 15 valid results before the rule can take action. Or your rule is measured by the cost of exposure per ad, and it will take at least 5,000 exposures before it takes effect. 
Facebook update algorithm: Friends first, Page back 
In june, Facebook announced that it would update its News Feed sorting algorithm again in the coming weeks to bring forward posts posted by users' friends, i.e. personal accounts rather than pages, regardless of text, pictures, clips, or URLs, and pushed back page posts. Analysis means that the new algorithm may have a significant impact on the home pages of media and commercial brands. 
In fact, Facebook's increase in dynamic comparisons from friends may have a slight impact on more frequent fan pages, but the overall Reach of fan pages may decline synthally for less shared fan pages. The response to this update is that both fan page operators and advertisers need to spend more time on the material. Let the audience not only intended to post a little like or express the mood, but is willing to share the content of the post, so that the post becomes a "friend's dynamic", for the brand and products to get more coverage. 
Three. Site stops can also be made into a custom audience 
Custom Audiences is already a feature familiar to Facebook advertisers, and it's only available in APIs until you set up a Custom Audience for the duration of your site's stay, which is now open, but unfortunately not all advertisers can use it right now. 
Existing site Custom Audiences only allow advertisers to distinguish between when an audience comes to the site, such as an audience who has visited the site in 90 days or an audience that has visited a site in 30 days. But the new feature lets advertisers filter more to find a more refined audience. 
First, you can filter how often people visit the site to find out who has visited the page multiple times in the past few days. 
Second, you can also filter your audience's devices to enter the site. In addition to distinguishing between desktop devices and action devices, the systems of the action devices can also be subdivided. In addition to visiting frequency and devices, Facebook has added two other ways for you to filter your site's custom audience: 
Time Spent: Filters out users who have stayed on a web page for more than a certain length of time in the past, defining how interested users are in the site and its products. 
Total Value: You can filter out users who have consumed a certain amount in the past, define the purchasing power of users, or speculate on whether those users may be spending again in the short term. 
Iv. Updates for Marketing API v2.7: 
(1) Two new fan page metrics: follow (follow)/unfollow 
(2) The daily budget is no longer a limit but an average. During the ad's walk, it is possible to run 25% in a single day, but the average over a seven-day period will be as close as possible to the original set daily budget. 
(3) Once the ad mix is established, users can no longer change their budget type. That is, if you set a daily budget when you build your ad portfolio, you can no longer change to a cycle budget, which in turn sets the same limit. 
(4) Ads Insights API: Update Placement Breakdown Facebook adds new columns to the Ads Insights API, including publisher platform (publisher_platform) and platform location (platform_position). The former will include Facebook, Instagram and Action Ads, while the latter will include News Feed and the right-hand side bar if the platform is Facebook. 
Five. Lookalike Audience Version 2.0 
The latest version of Facebook's Lookalike Audience went live on July 6, 2016, using lookalike audience tools to find people similar to existing customers, potential customers, and Page followers, a feature that is not even affected by borders and geographies. That is, the new feature allows advertisers to select a seed audience from one country (no less than 100 people) and then build on that to create lookalike audiences in another country, creating new markets or optimizing Facebook ads in smaller markets.
According to Facebook's 2016 Q1 report card, the company's ad revenue was $5.2 billion in the first quarter, up 57% year-on-year and accounting for more than 96% of first-quarter revenue. The best performing was mobile ads, which accounted for 82% of total ad revenue, up 9 percent.
  An analysis released by Citigroup earlier this month explained that, in 2015, mobile app install ads contributed $2.9 billion to Facebook, while the entire U.S. mobile app installation advertising market is estimated to have revenues of up to $4.6 billion. Citi also expects 4 billion apps to be downloaded cumulatively from Facebook by 2017, up from just 2 billion announced by Google in May.
  But there are also voices who say Citi's forecast is too optimistic - Facebook's success in the app marketing market is largely due to the fact that google and Apple's two main app platforms are not good at helping users discover new apps. But now they've changed, and Apple recently launched its own app-install advertising product.
  However, Facebook is confident in the new ad product. App developers involved in the AEO in-house test say they have seen increased user engagement while reducing costs. For example, a company called Parkmark has reduced costs by 24% with AEO, while Smule has increased revenue per user by 22% after a 32% cost reduction.
  Facebook's advertising service is now used by 300 million advertisers, with small and medium-sized advertisers occupying a significant position. App apps have always been the type that makes a huge contribution to revenue.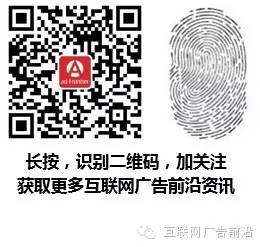 ---