Tired of the advertising ideas of the big man, take a look at the child's innocence graffiti bar
Text, don't stop the text.  The paper king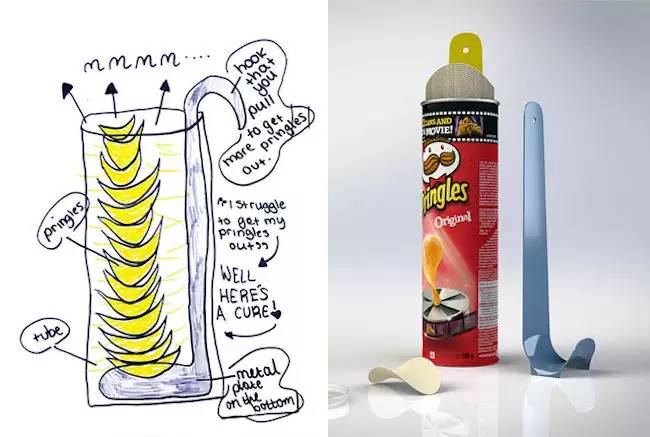 Please keep the following sources and attach the QR code at the end of the enclosed text:

Public: Copy Jun (ID: Mrcopywriter)

Editor: The Mouth Bug (ID: yeshaoqing1599)
I haven't learned anything about it.
Without considering budget and rationality,Think as you like,
Childish ideas make people laugh,
This is the most fascinating part of children's design!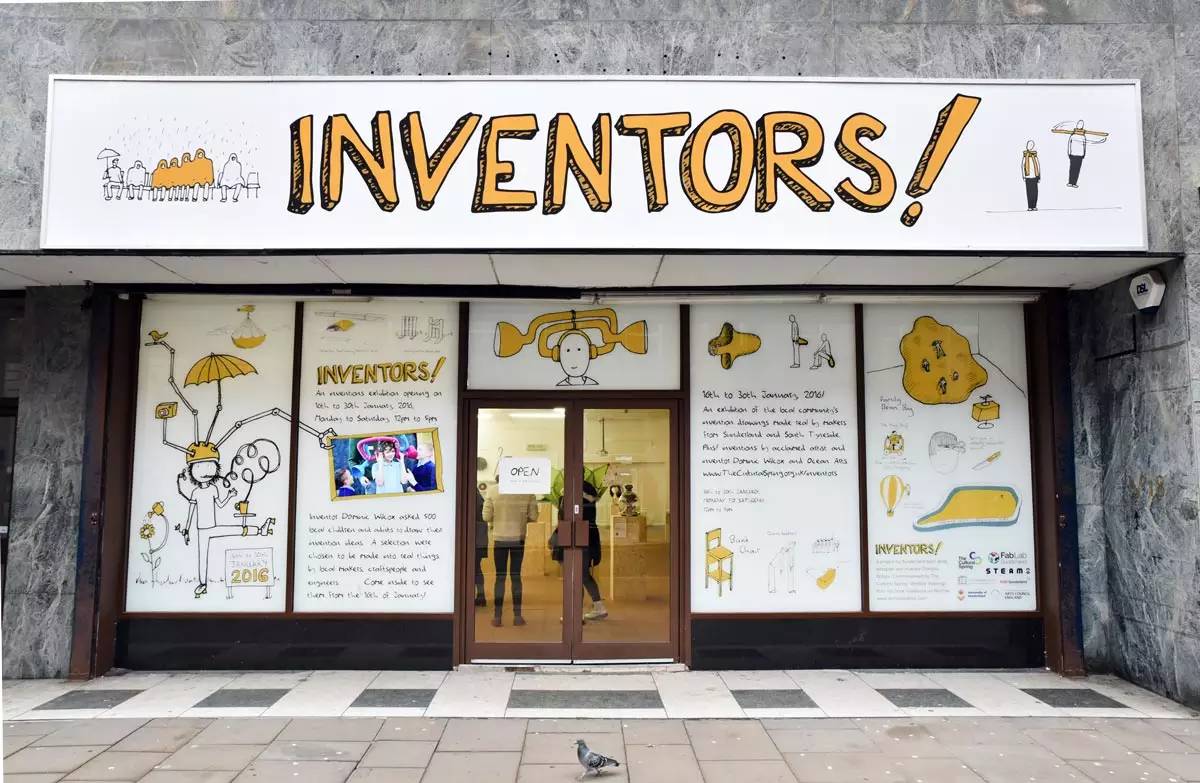 It was started by British designer Dominic Wilcox
Plan.「Inventors!」,
He raised more than 450 children, 600 creative designs,
I hope that through his assistance with other designer partners,
Realize these children's purest imaginations.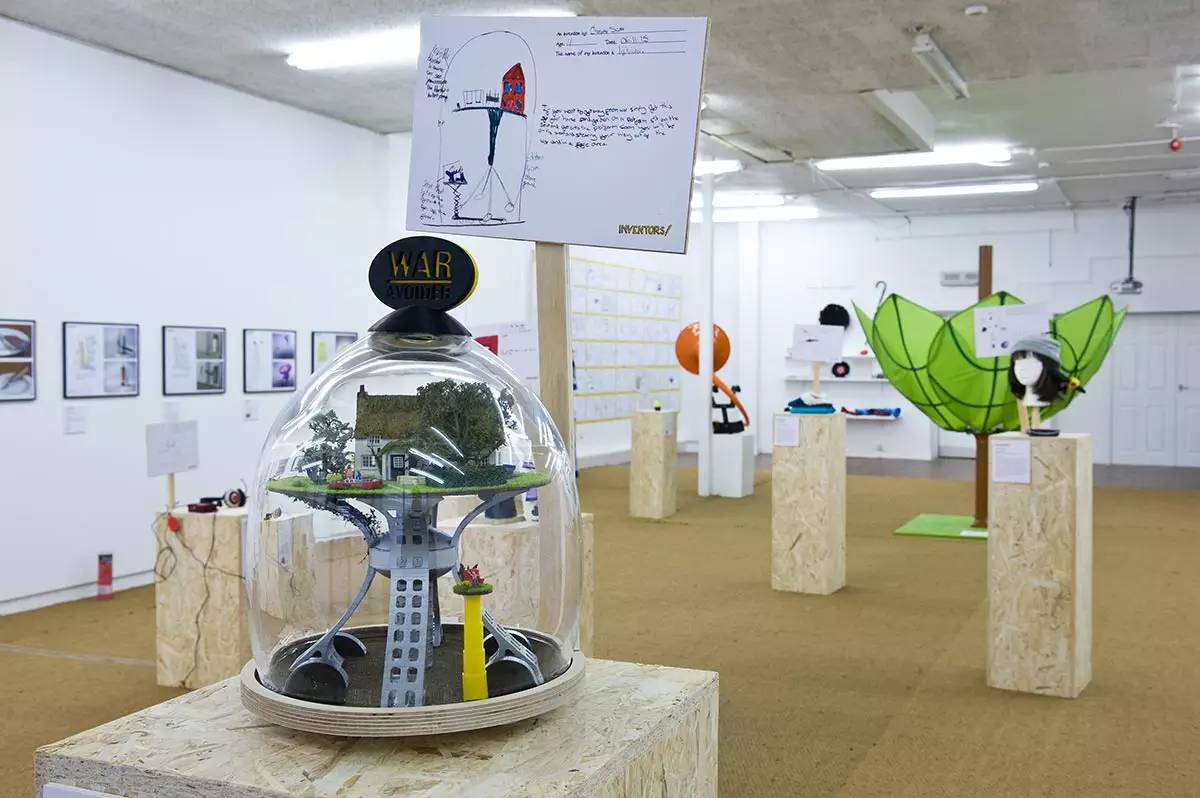 Don't ignore children's creativity,
These designs aren't just children's graffiti on the fridge,
Dominic Wilcox selected 60 pieces from which to physicalize them.
And these results are so that many of the majority of people sigh ah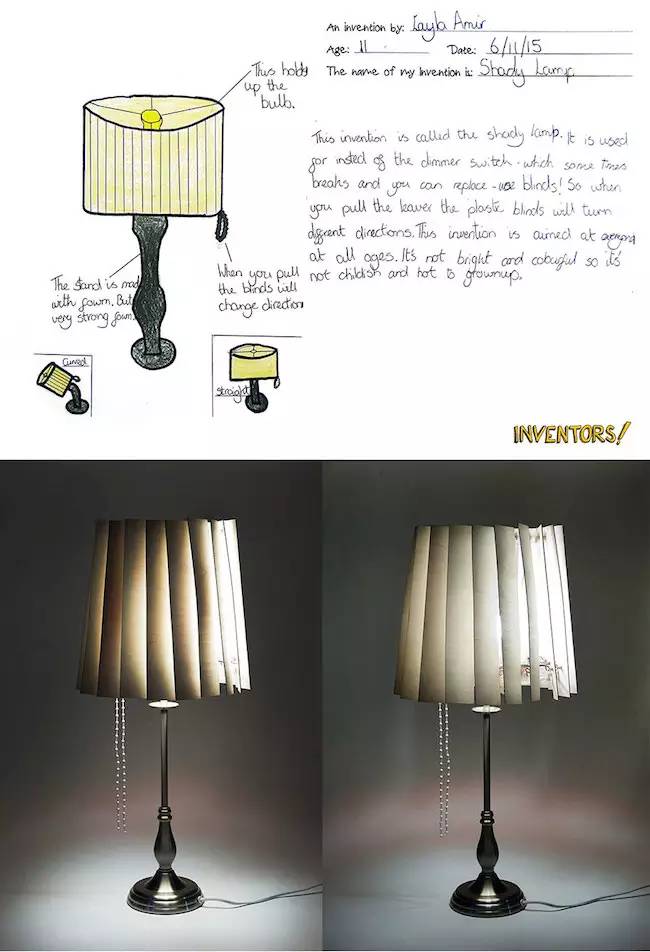 Designed by 11-year-old Layla Amir「Shady Lamp」
Incorporating elements of a hundred pages of curtains into the lamp,
Control the light through the rotation of the blades,
Not only practical, but also very textured,
Slightly modifying the details seems to make it a commercially available item!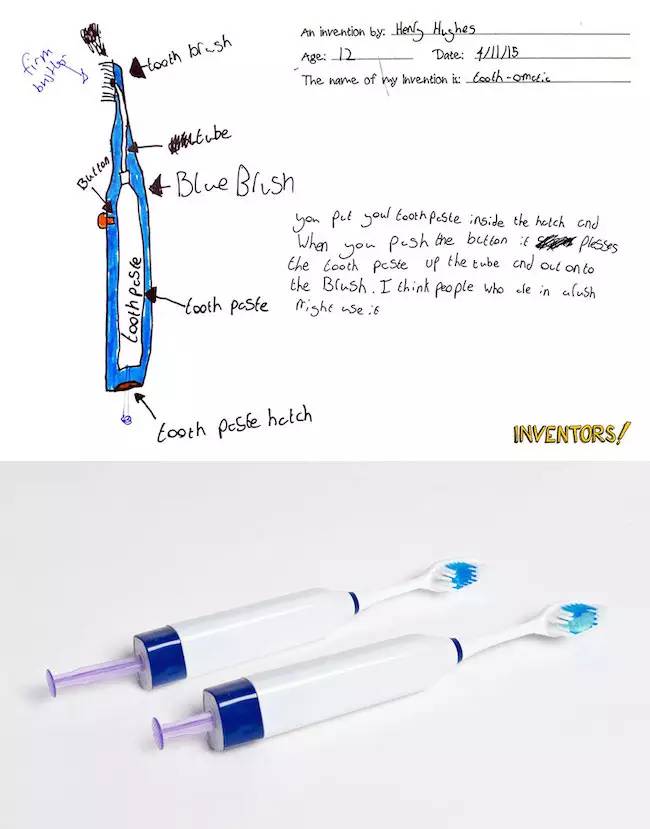 Designed by 12-year-old Henry Hughes
「Tooth-O-Matic」It's also quite interesting
Although the manufacturer couldn't really fully realize his plan,
It's done with a keystroke,
But at least it succeeded in combining toothpaste with a toothbrush.
In the future, Huai can bring less than one item when carrying luggage.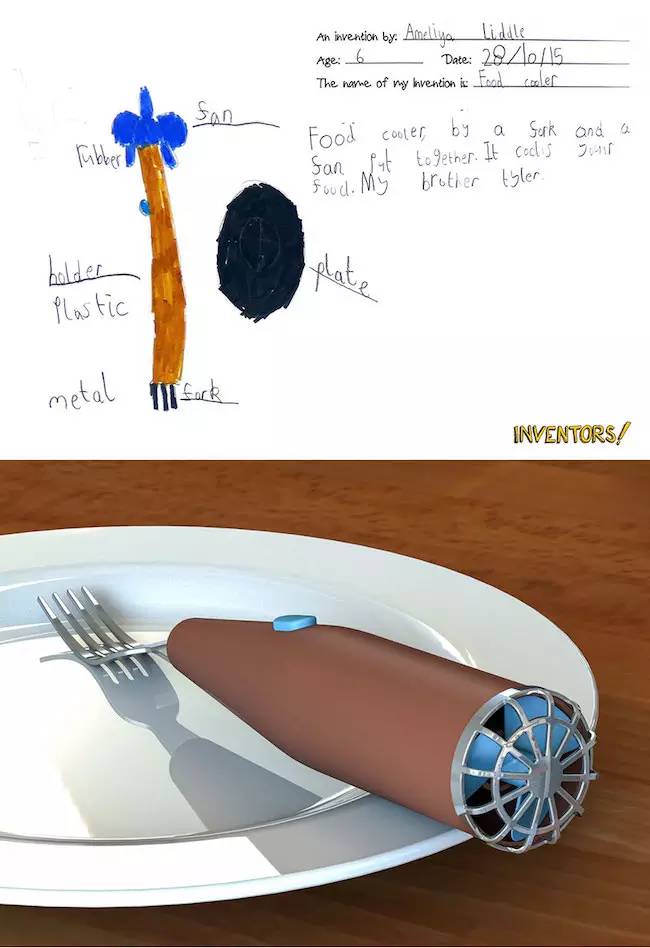 What if the food is too hot?
Don't blow your mouth for half a day, and be afraid of spitting full bowls,
Why don't you just use little designer Ameliya Liddle
came up with it「Food Cooler」,
Blow cold food with the fan behind the fork and serve with a fork.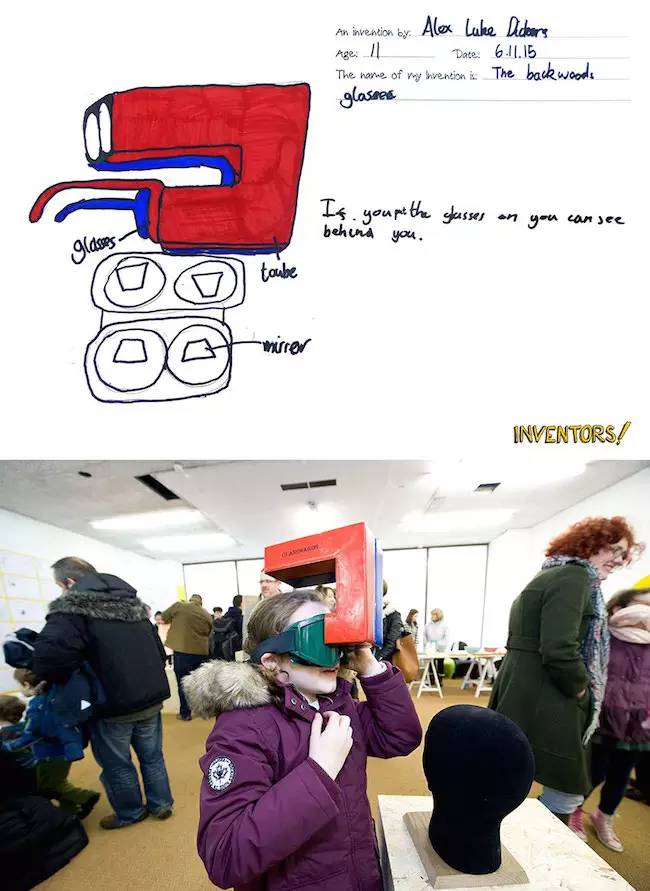 「The Backwards Glasses 」
Although it is unlikely to really be applied in life,
But by allowing users to look ahead and look ahead,
It's a very promising concept,
Feel can use this to improve personal safety ah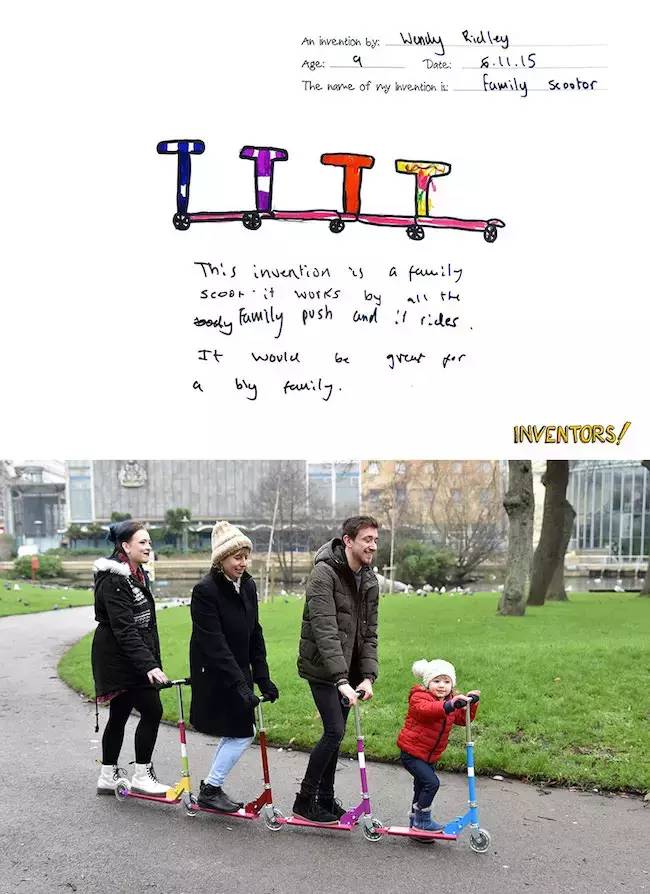 Family Scootor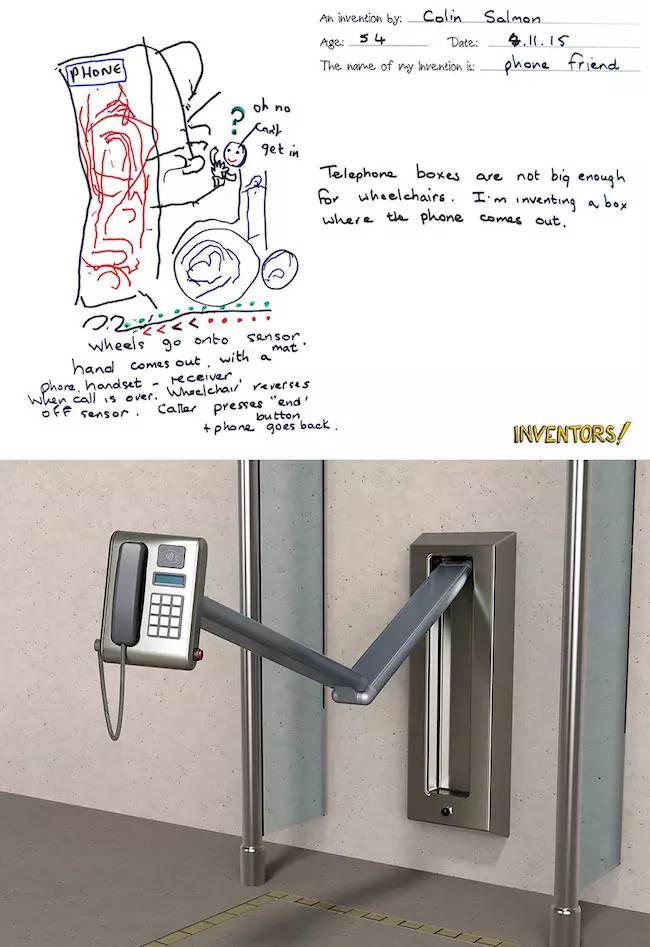 Phone Friend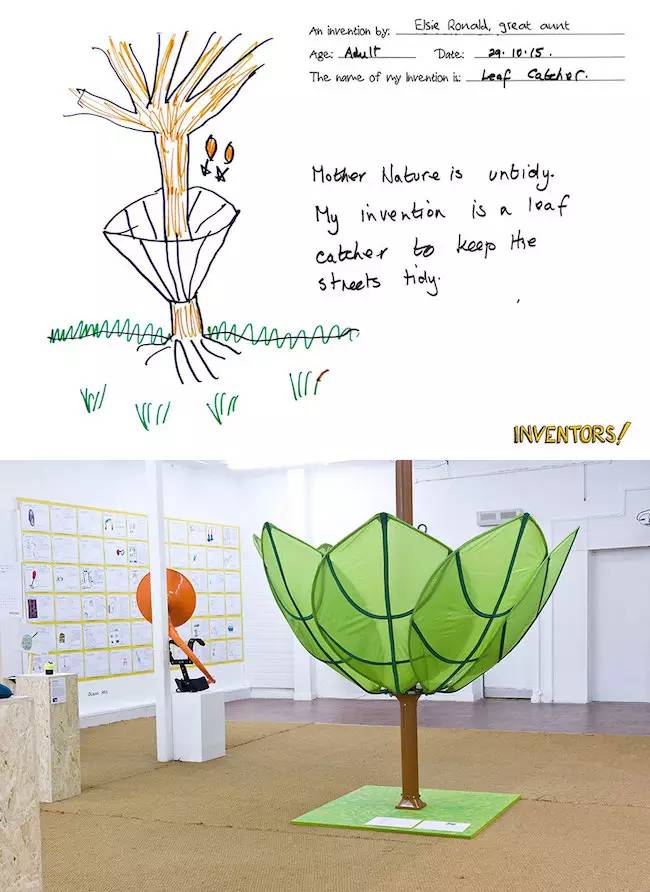 Leaf Catcher
Dominic Wilcox, in addition to collecting children's design ideas,
Workshops have also been set up to allow children to invent while playing and learning,
Even for these lovely inventions to run exhibitions, so that children have a greater sense of accomplishment.
Take a look at these quirky children's ideas
Gif motion picture made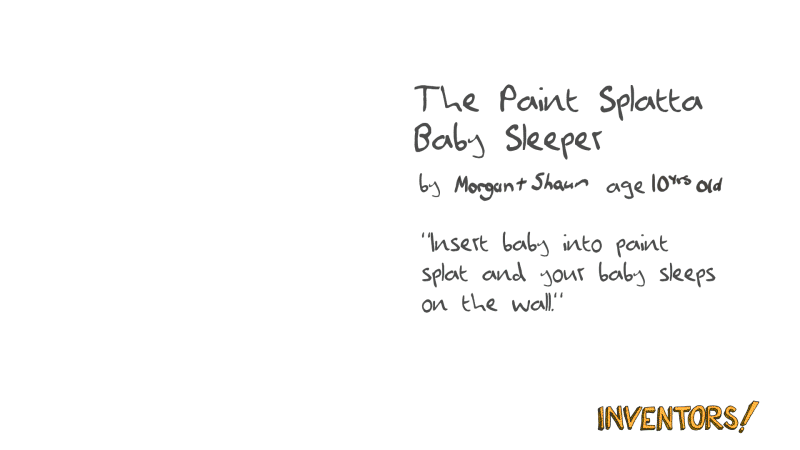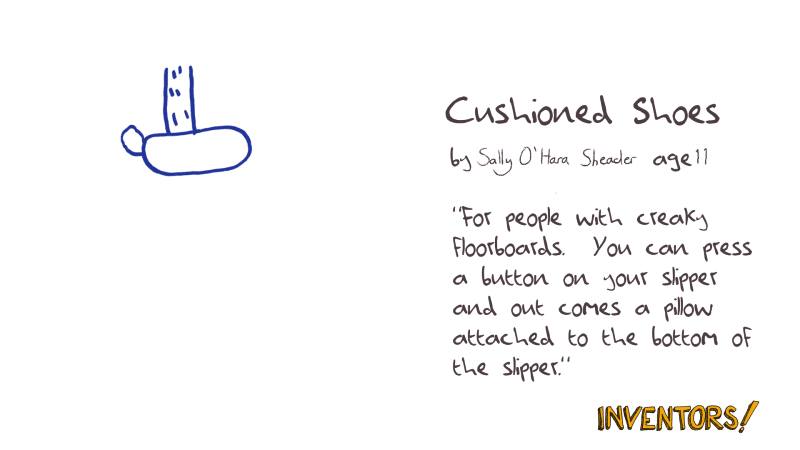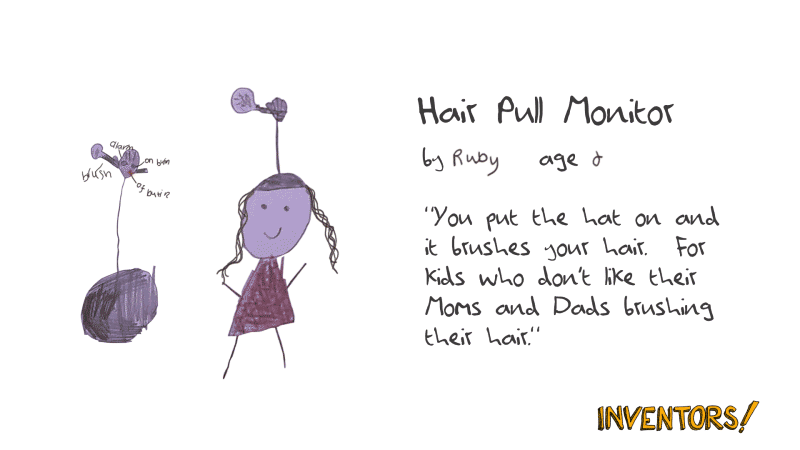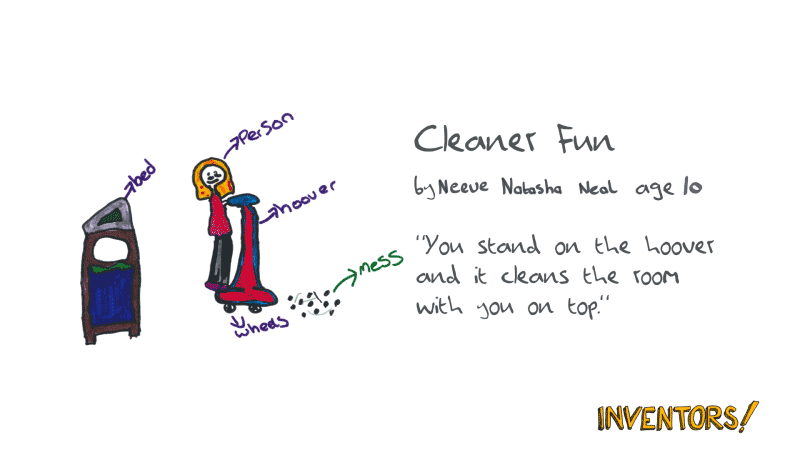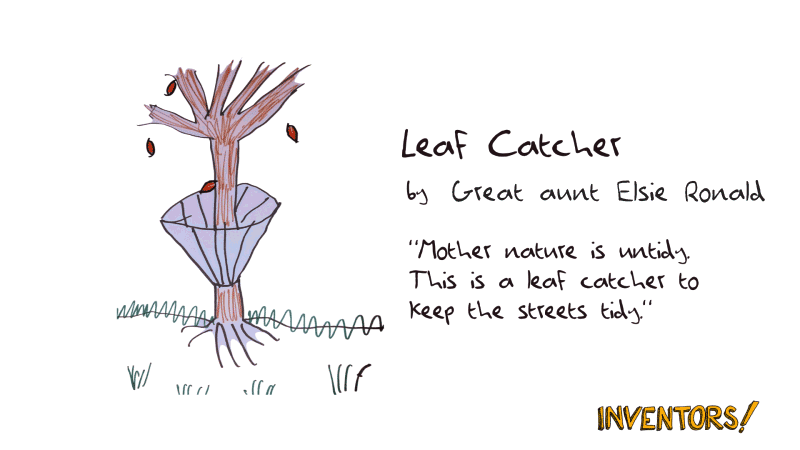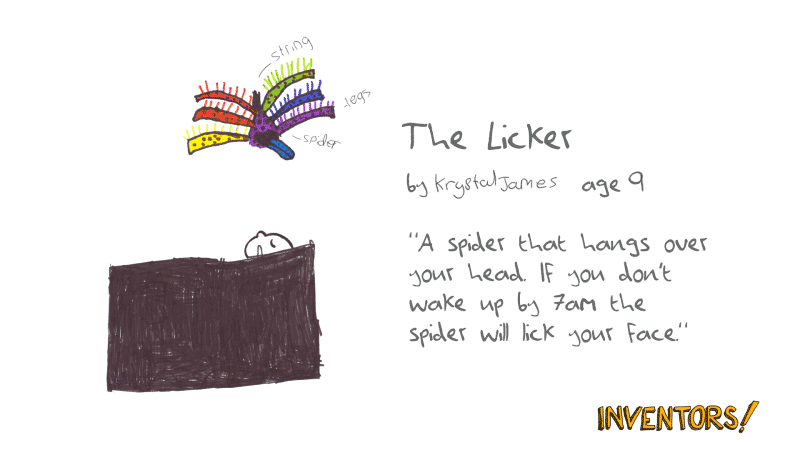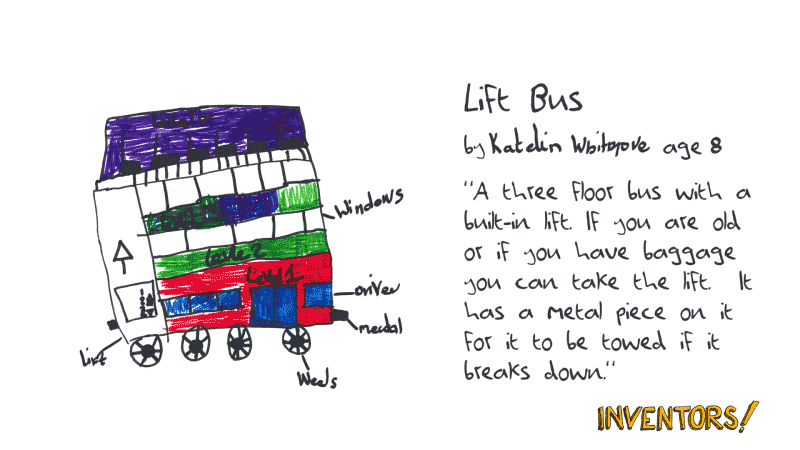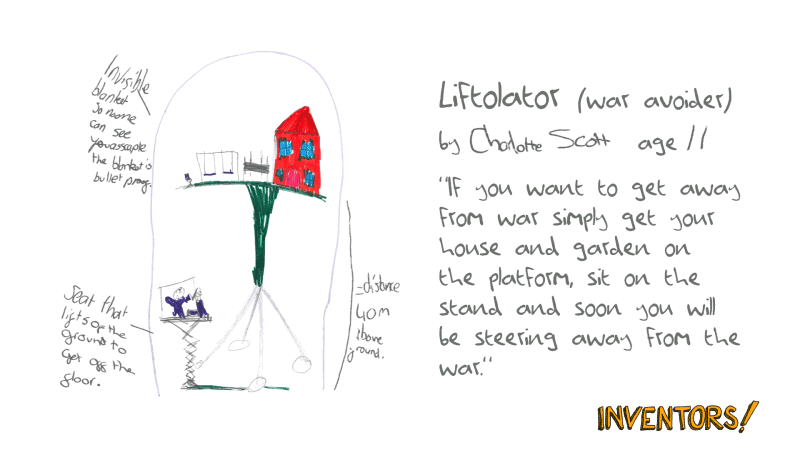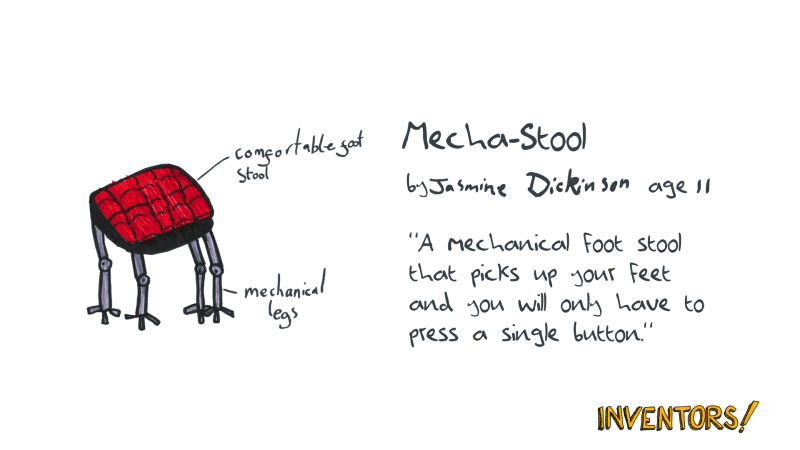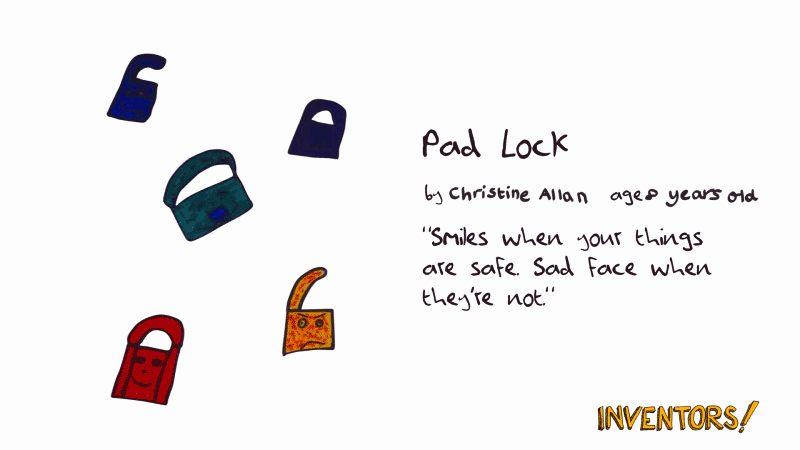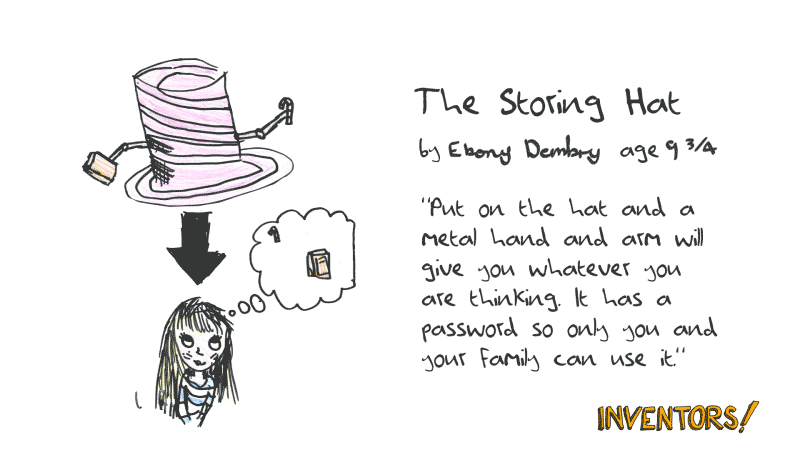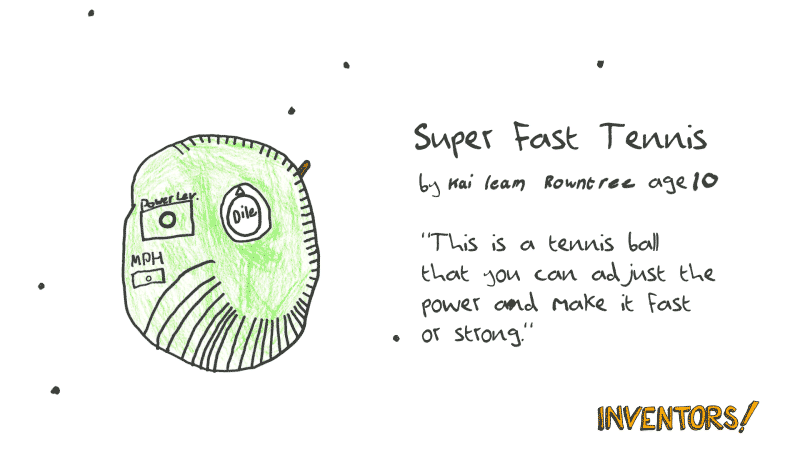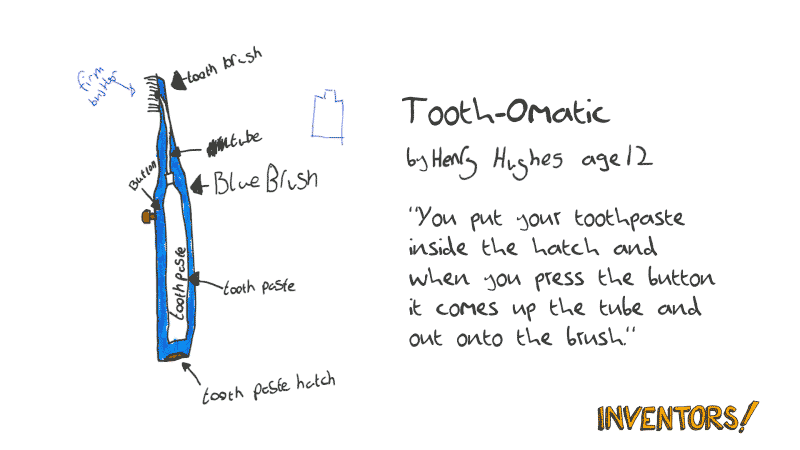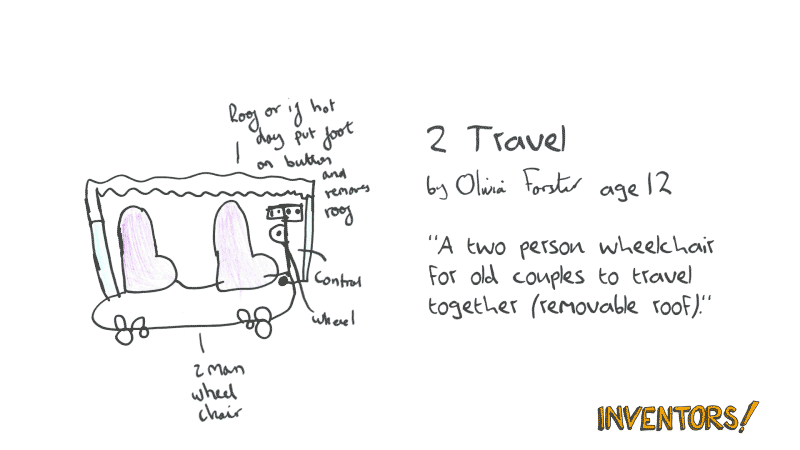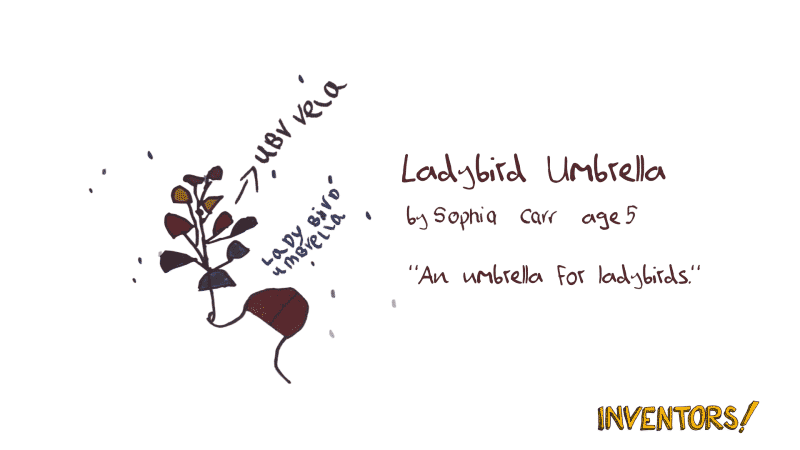 These lovely Gif motion pictures are really budding
Everyone can be a designer, everyone can be an inventor,
And it's not about age, please don't set a limit for yourself.
The above pictures come from the official website of Inventors, part of the reference to the big man, the original text
— THE END — 
Reprint the statement:
Anyone who reproduces a paper kingOriginal.Article.
Please indicate the following sources in full:
WeChat Public Account: Copy Jun (ID: Mrcopywriter)

Author: The Mouth Bug (ID: Wenanjun01)
Reprinter please take the initiative to contact the case king authorization,And at the bottom of the article to add the text King QR code (see figure below),No reprints are prohibited without consent,Otherwise, it will all be considered plagiarism。

Guan Note Jun is a risk
To this day, I still don't feel safe...
Business ▏ co-production
Wechat:That mouth bug(ID: wenanjun01)
New Wave Microbo:s-paper-jun -
---