Advertising Creative Thirty-three (Full Edition)
This "Advertising Creative 33" was written by Huang Yandong,
No, more precisely,
This is when Huang Yandong was still calling the East not crazy.
Most of the cases were Cannes winners in 2003-04.

It was rearranged in 2004.
More than a decade, it may not be much to the world,
But in the advertising circle, I do not know how many new and old change back and forth.
But this was a slightly green creative material,
but it has been preserved and spread in its entirety to this day.
Many fresh advertisers may be curious about this,
So today, we sorted out the whole contents of "Thirty-three",
Because there are too many cases, so also slightly reduced,
I hope I can bring you some harvest.
Creative first
No paper is the best paper
Case: FedEx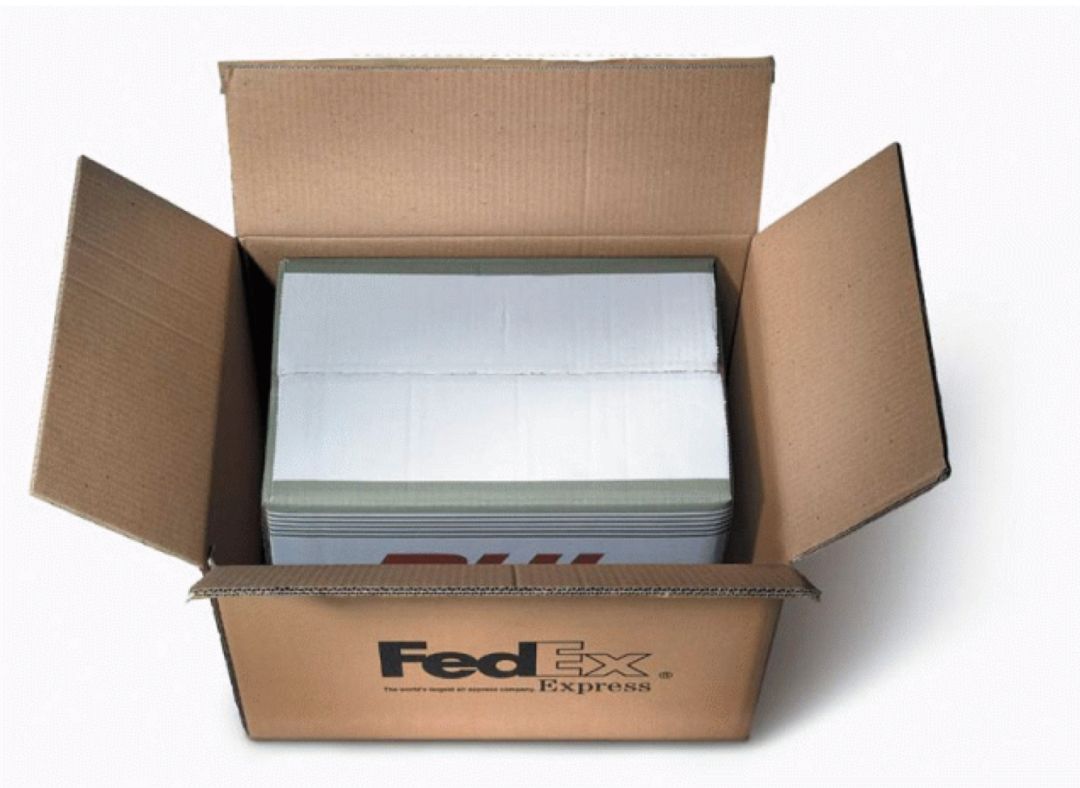 Fedex is very smart at attacking competitors' manuscripts,
The whole ad has only one element: the screen.
It's redundant to put a word on, and you don't even need a logo.
Case: diet PEPSI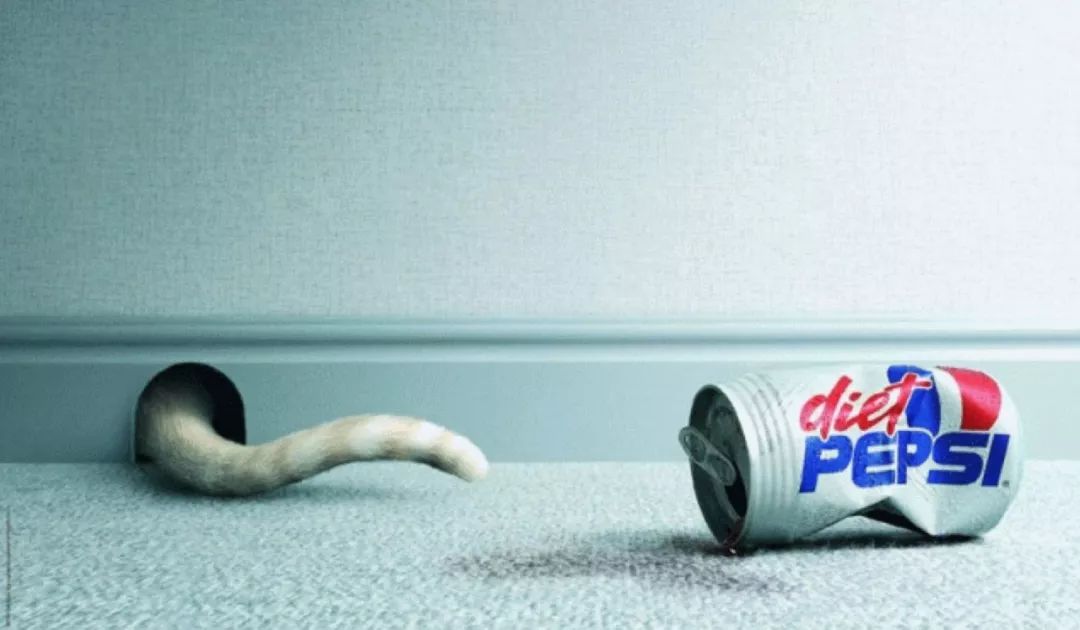 Also not required to do the paper is this plane.
There is no need to repeat meaningless logos and plates.
The properties of fedex and diet pesi are very clear:
Express service and low-calorie beverages (loved by dieters).
Creative second style
To mix more to match 

Case: Loterj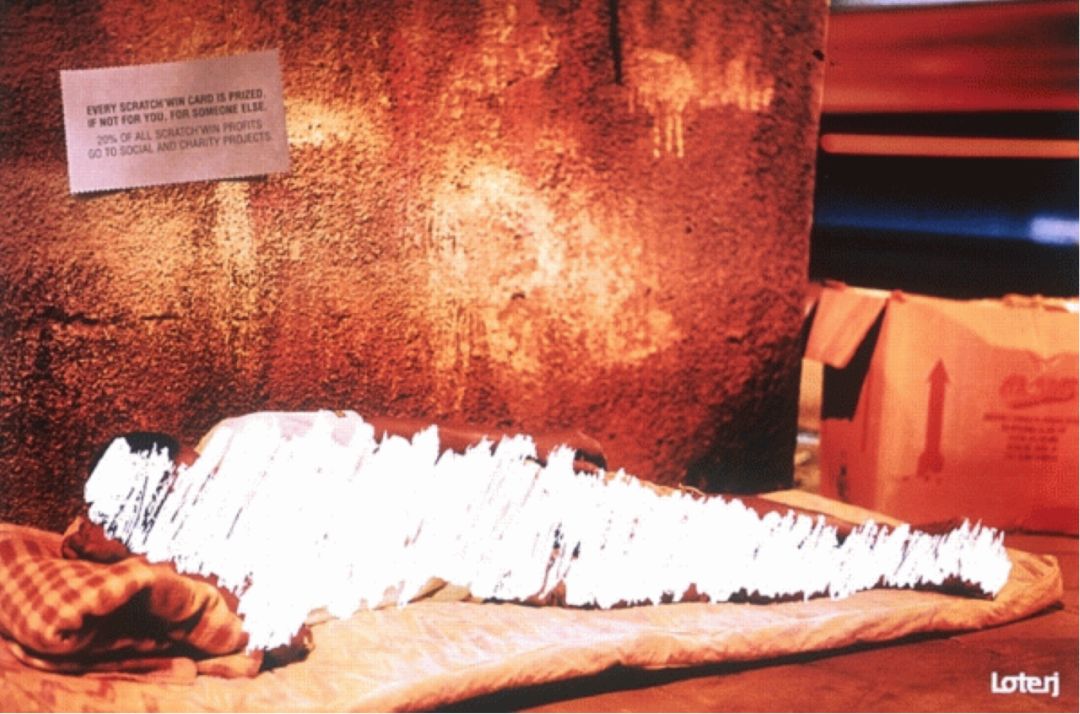 This is an advertisement for a welfare lottery.
Lottery revenue will help the homeless,
In other words, you help them with a lottery ticket.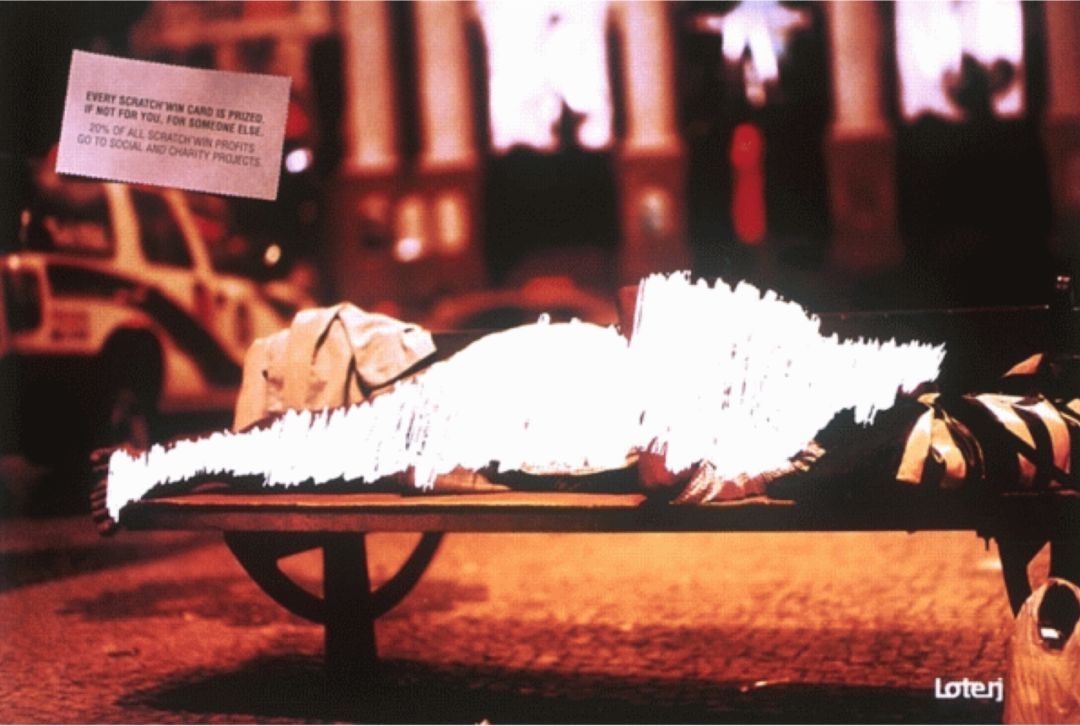 The paper is key here: 

Every scratch win card is prized.
If not for you,for someone else. 
20% of all scratch win profits 
go to social and charity projects. 


Every scratch lottery ticket is a prize,
If not for you also for others.
20% scratch lottery profit
Will be invested in public welfare and charitable projects.
Case: BMW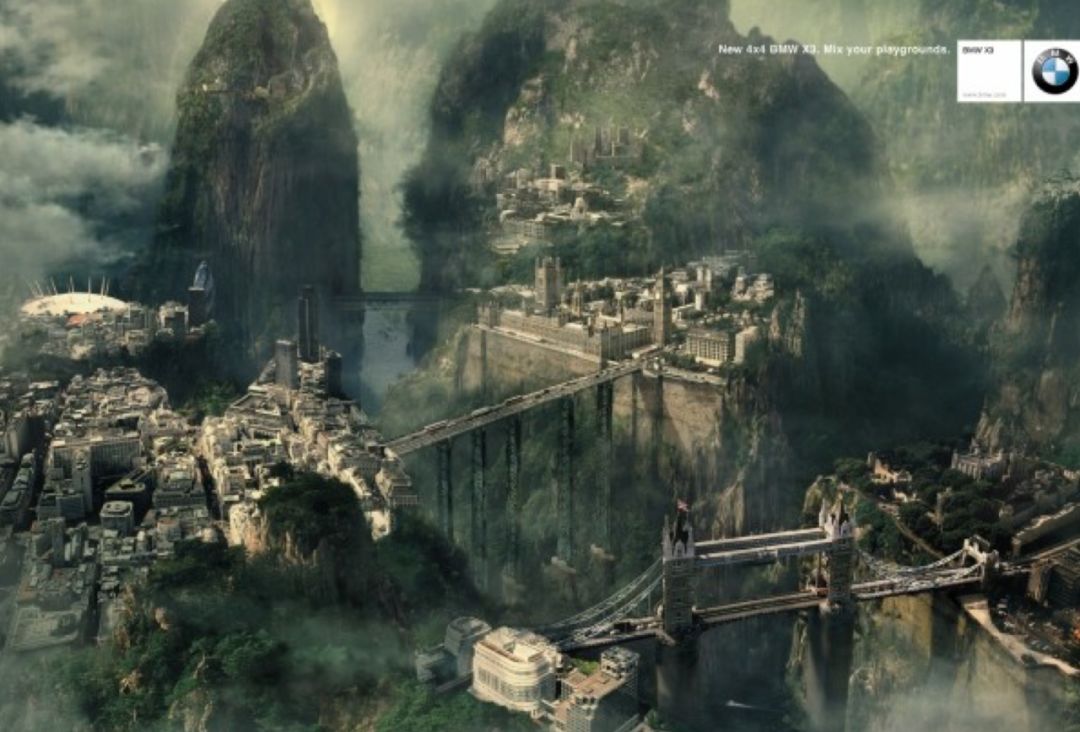 (2004 Cannes Golden Lion)
Paper: The new BMW 3 Series 4 by 4
Let you mix your playground
The picture is a fusion of the cityscape of London and the steep mountains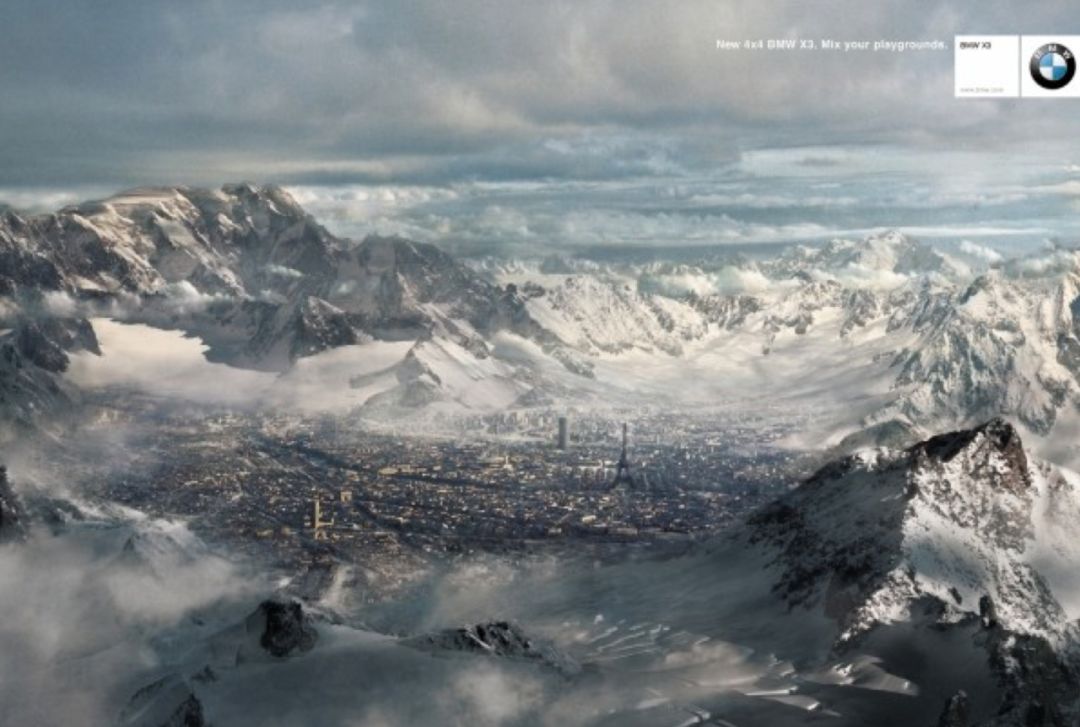 Creative third style
Put it together, than a ratio 
Case: Haifei Silk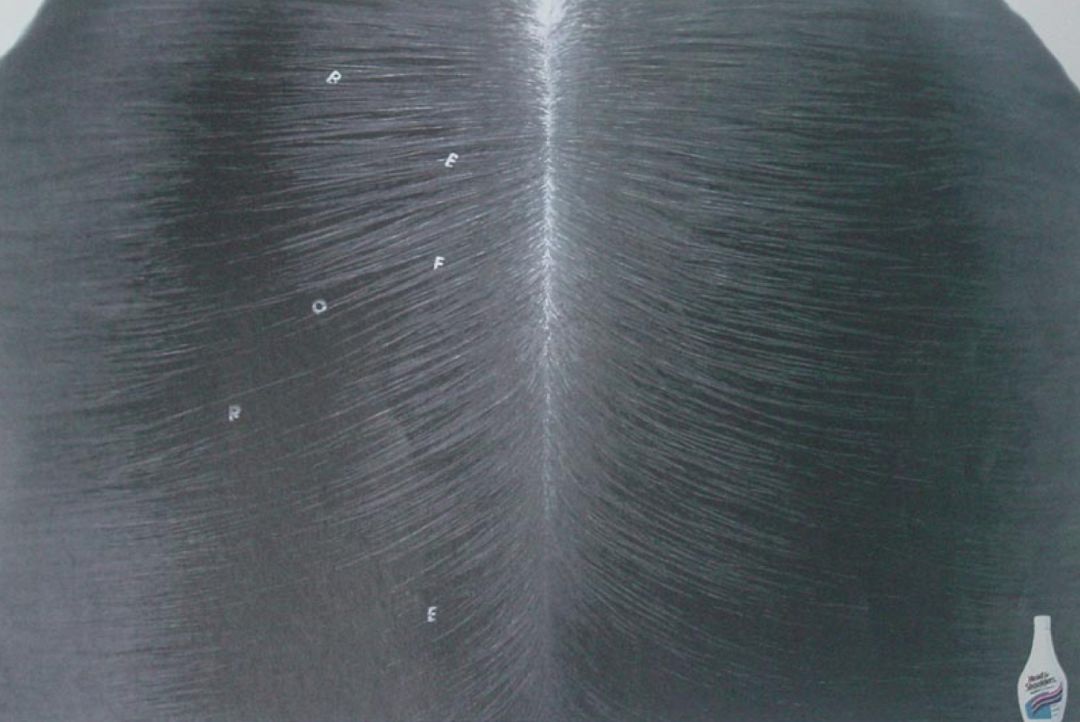 "before" is scattered like dandruff on the left side of the hair,
And on the right there's nothing,
Needless to say, it's another credit to Haifei Silk.
Case: A pair of sunglasses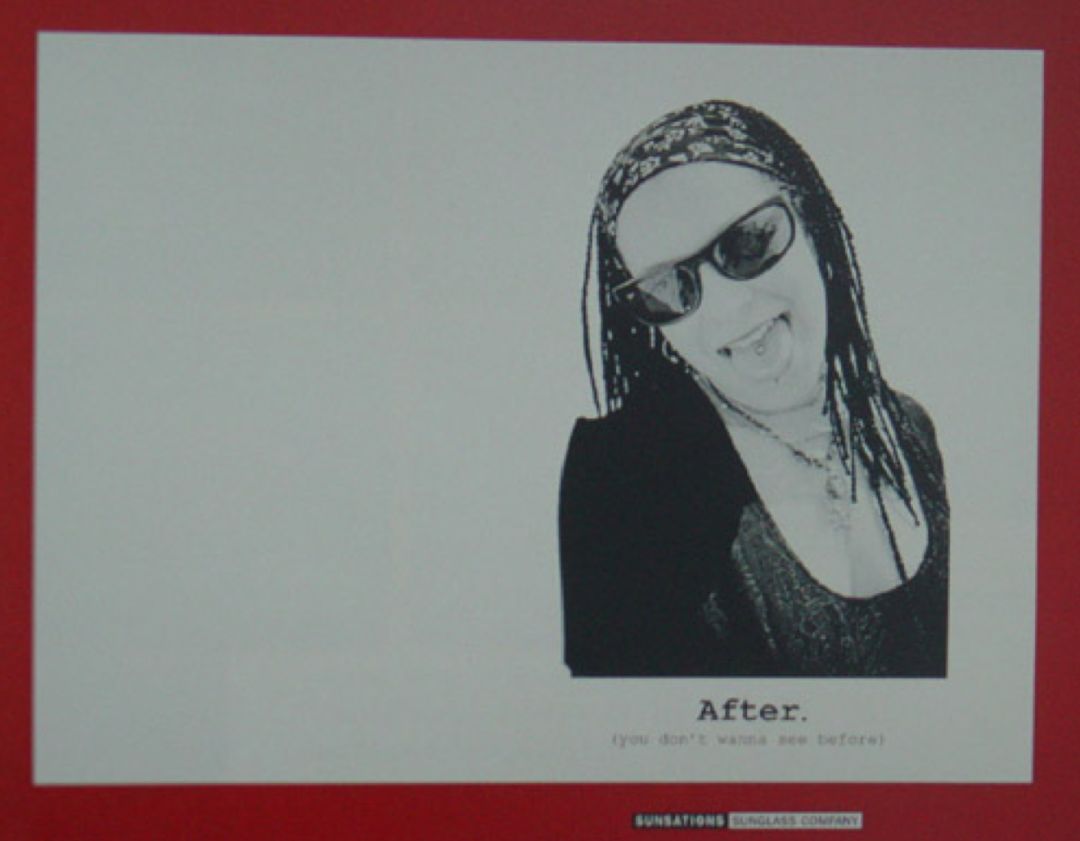 after. 
Ads for sunglasses,
On the right is the Spice Girl with her eyes on,
Left? It's blank.
Which means you don't want to see what she looked like before,
Humor is clever.
Creative fourth style
The quantity changes to the qualitative change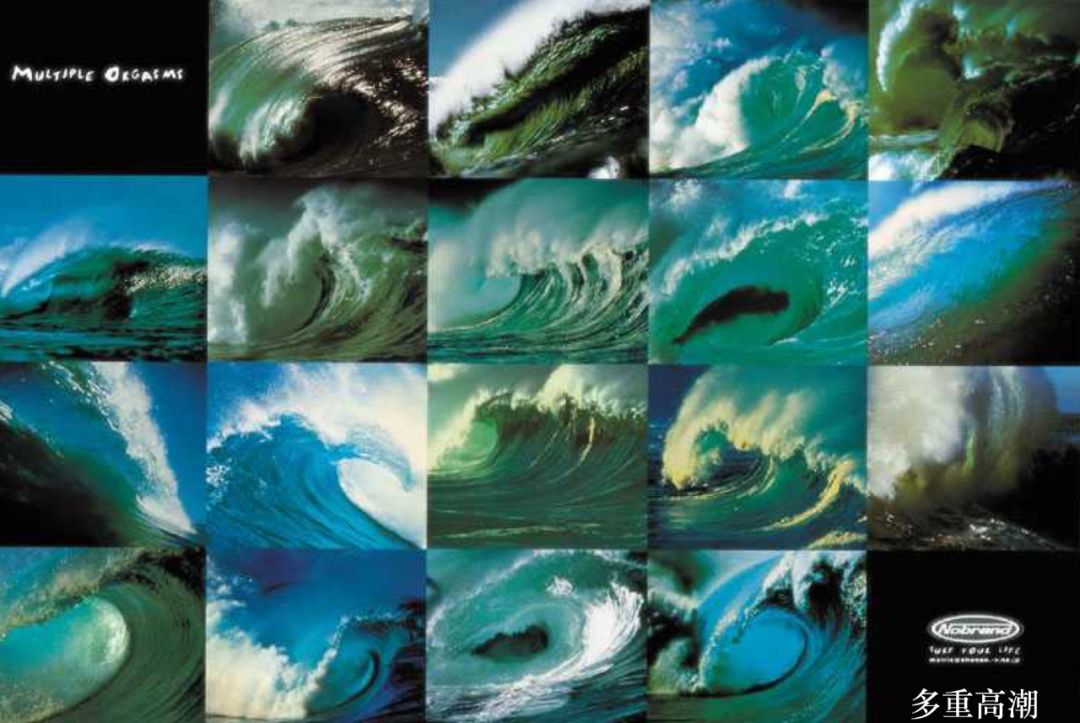 Creative fifth style
Exaggeration must reach the extreme
Case: Onergy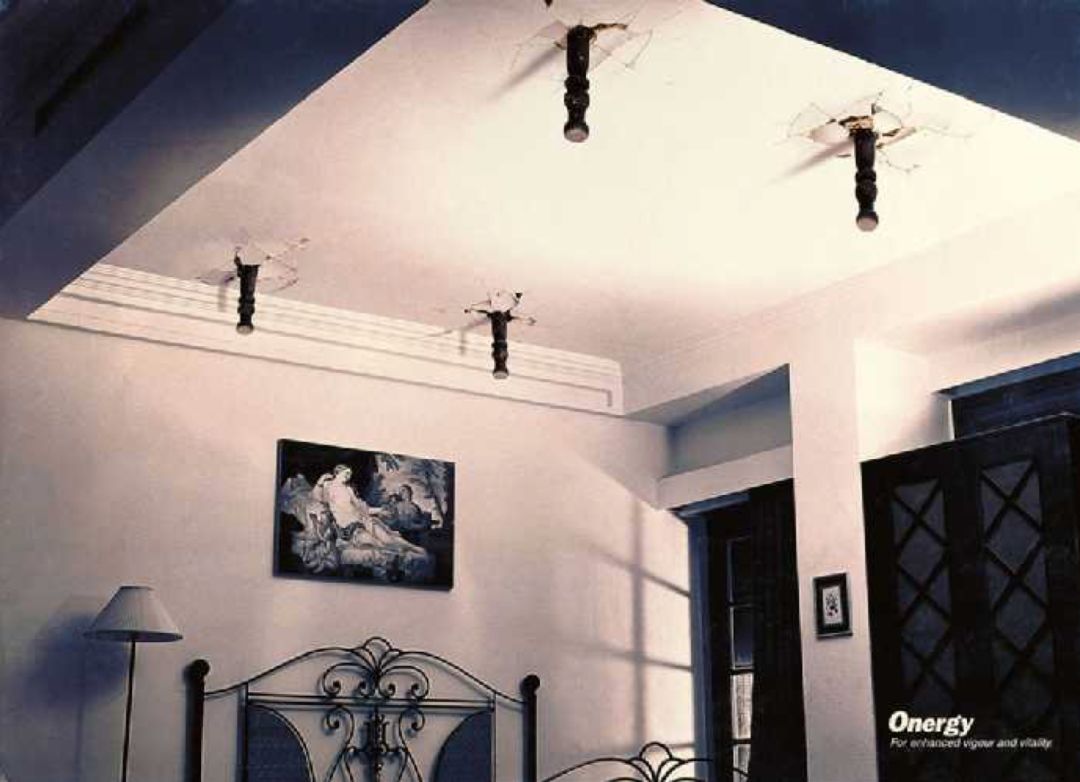 using extreme hyperbole,
For enhanced vigour and vitality,
Increase energy and energy,
That's what we call Zhuangyang solid kidneys.
Case: A tool brand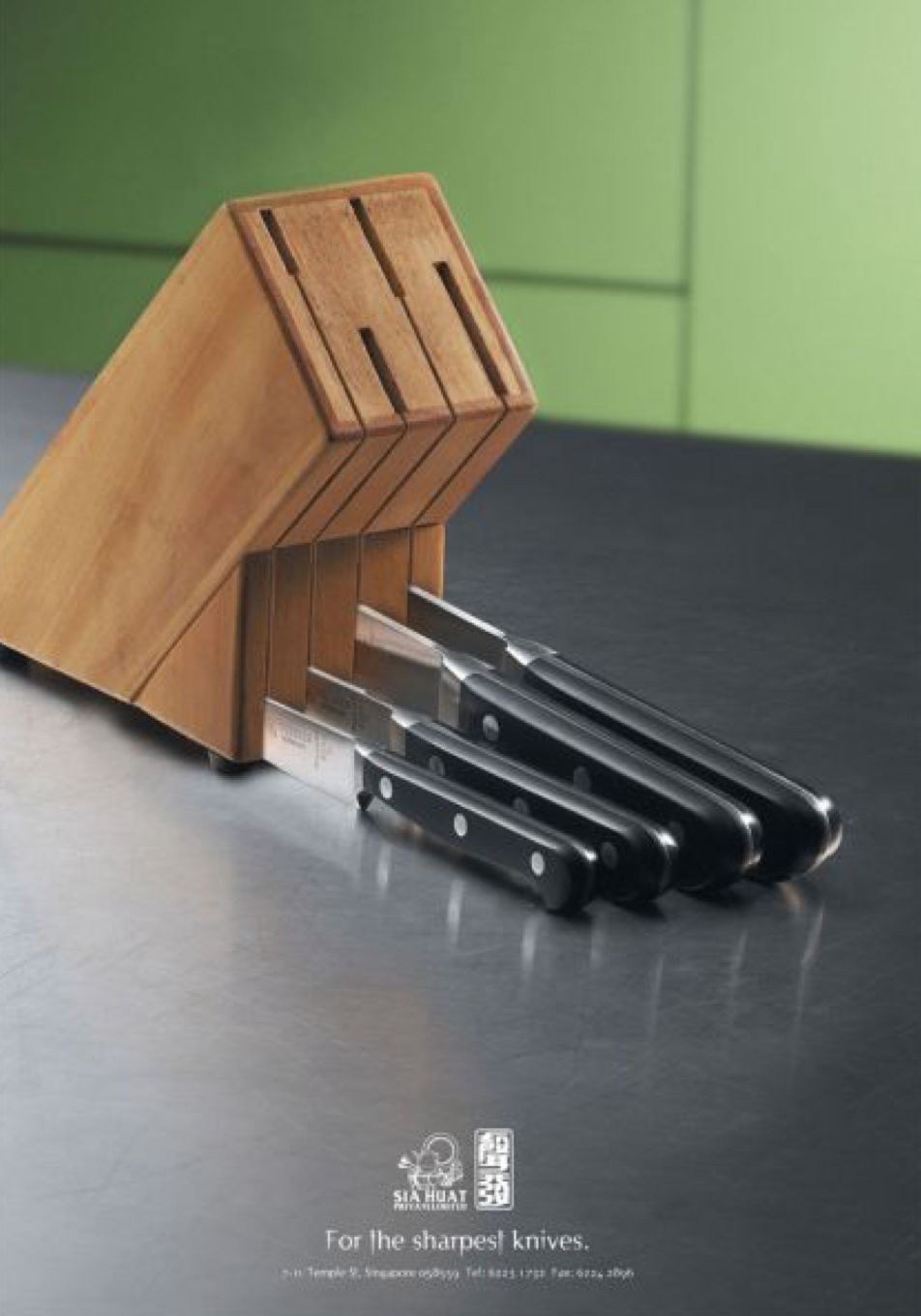 Exaggeration is sometimes a detail to win, a small detail is often shocking for a long time.
For example, the above knife advertising, remember last year I worked in an international company's classmate Xi Zizi holding his work to give us appreciation, also happens to be a tool advertising. Above it is a piece of chopping board cut into three pieces.
Although at a glance quite sharp I looked but did not think so. Read more martial arts novels and movies will know that the real description of the sharp sword, is not revealed traces. Not a knife cut into several pieces, often a sword past, close-up of each other, as if a little thing still standing, but after a while but qi divided into two halves. 
Therefore, in terms of the realm, the above tool advertising exaggeration will be much more articulate, you need to look carefully yourself, and then realize where its sharpness. At first glance it didn't look very strong, but I was deeply shocked when I saw it clearly.
Creative sixth style

Try it in reverse order
Case: HEINZ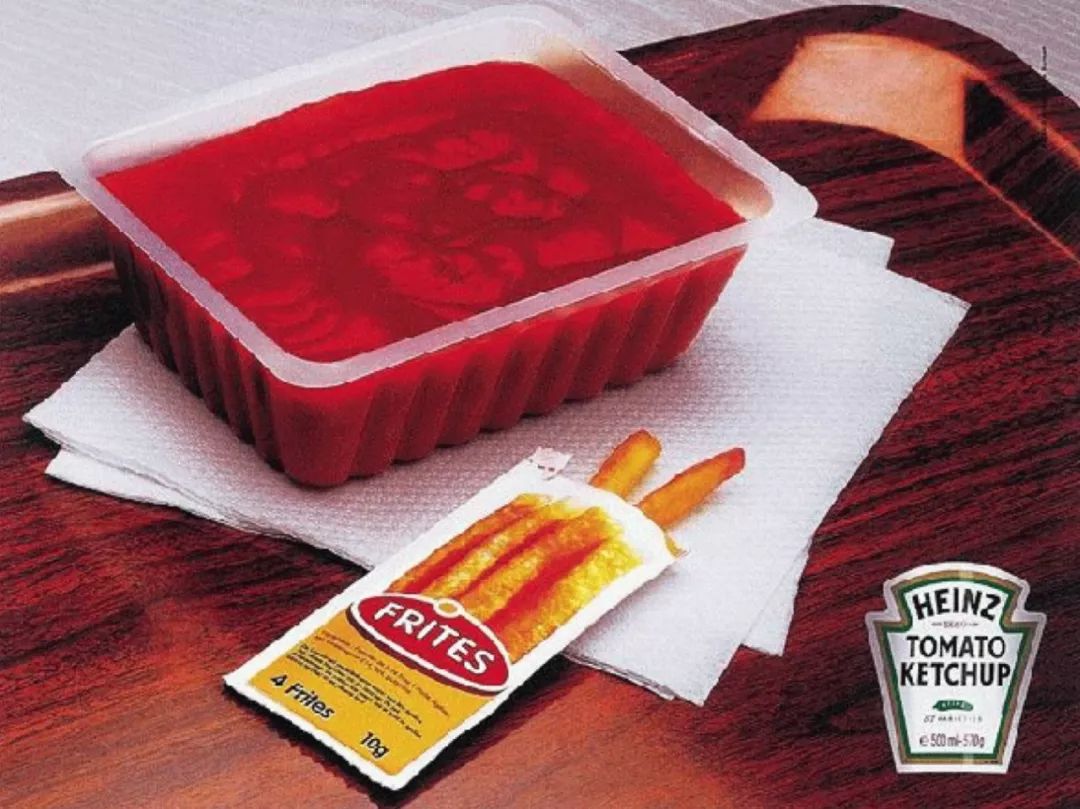 Great turn it right around app.
Common is a large box of French fries with a small packet of chili sauce.
But here it's anti-guest,
French fries are the supporting actor, and the main character is chili sauce.
There were only a few little fries,
but it can be an excuse to eat so much chili sauce.
Creative 7th
No, that is, there is a lot
Case: Rum Coke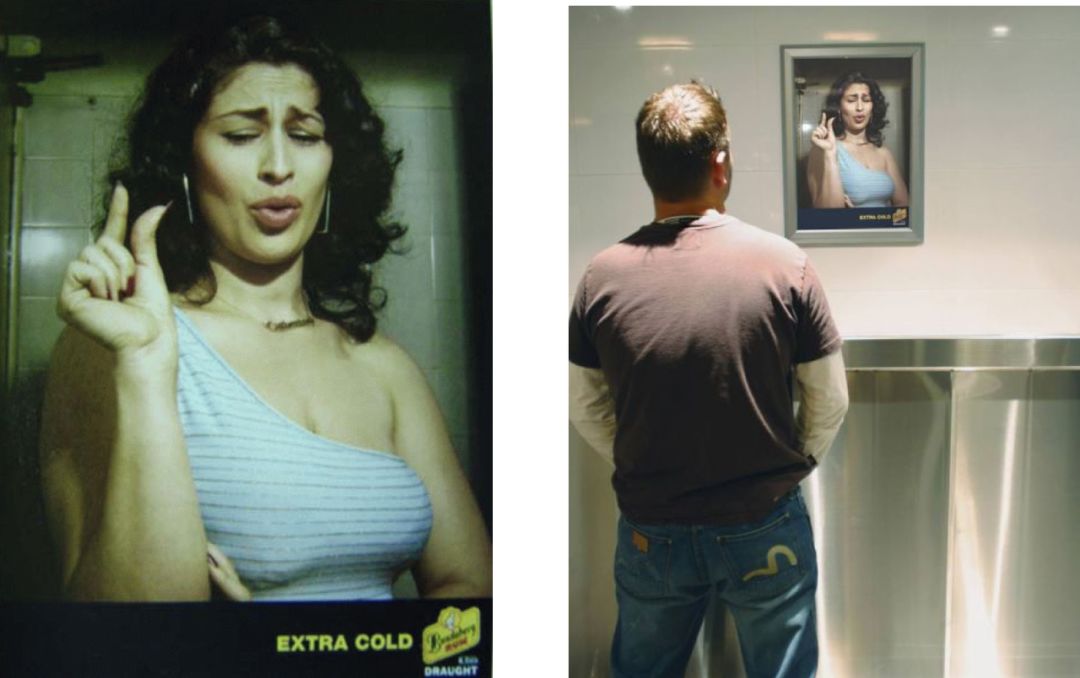 Rum Coke, the text is: super ice force.
Please note that the poster is posted above the urinal in the men's toilet.
Creative 8th
Paradoxically, see the truth 
Case: CARE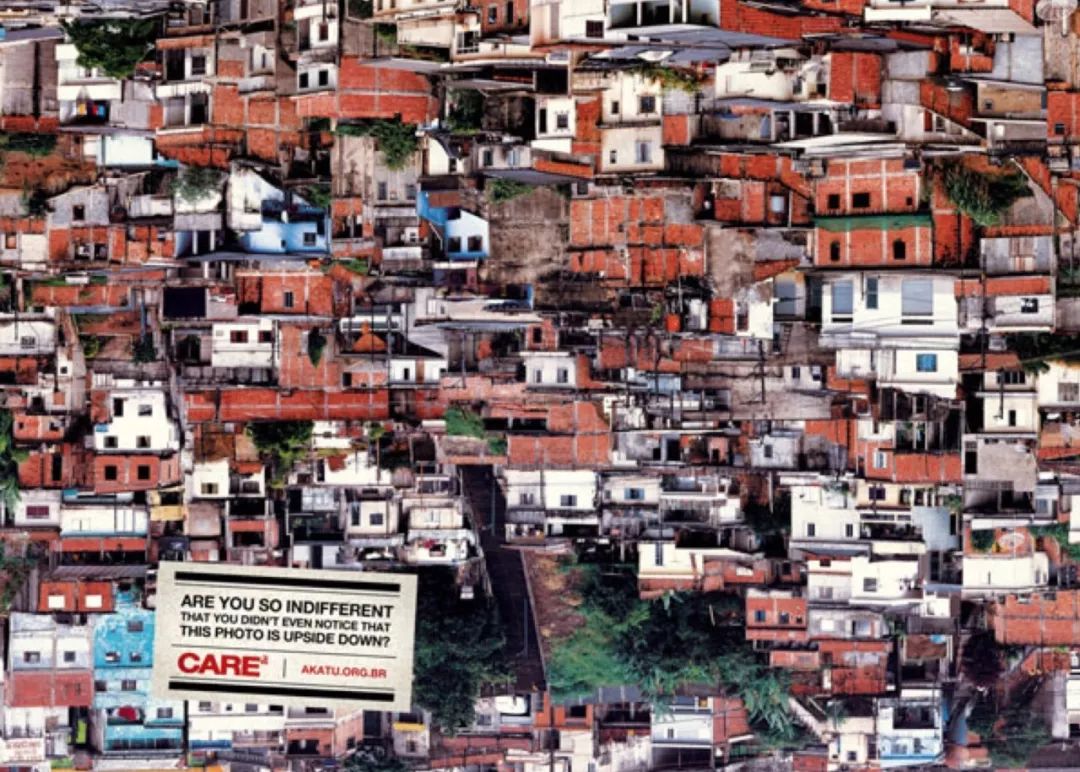 It seems that the application is not true. 
You're so cold,
I can't even tell if this picture is up or down.
In this way, we call attention to the poor.
(2004 Cannes Golden Lion)
Creative 9th
The law of shock and the law of deterrence
Case: Car safety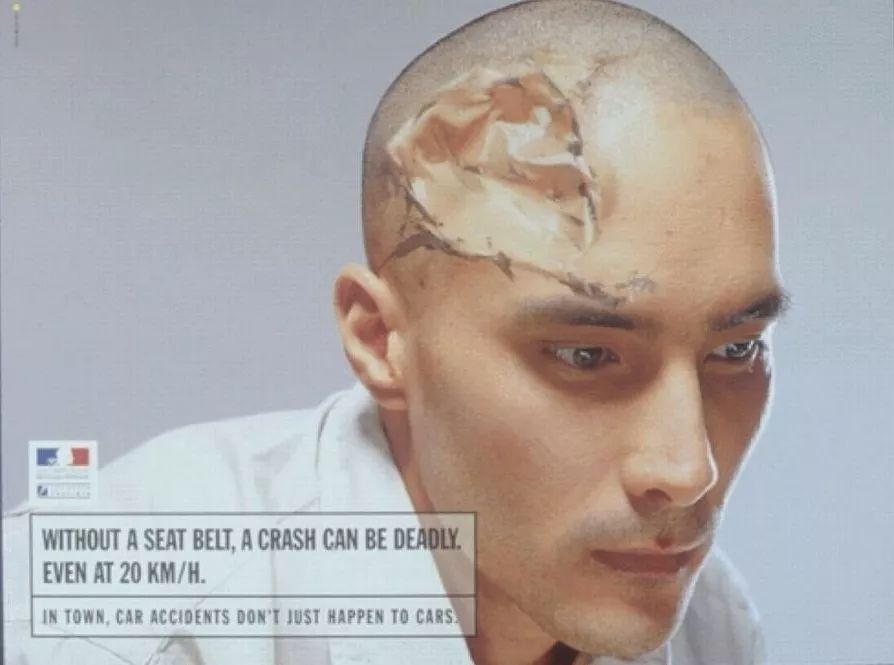 The translation is as follows: 
Title:
Even a 20km/h speed is lethal without a seat belt.
Sub-standard:
In the city, car accidents don't just happen to cars.

This set of ads takes a shocking form, doesn't it? Imagine you're harder than a car? In addition to the use of the shock and awe method of this type, but also the use of a second: to mix more to match, the use of two elements of organic combination.
The title above should read:
Without a seat belt,
Even a 20km/h impact is deadly enough.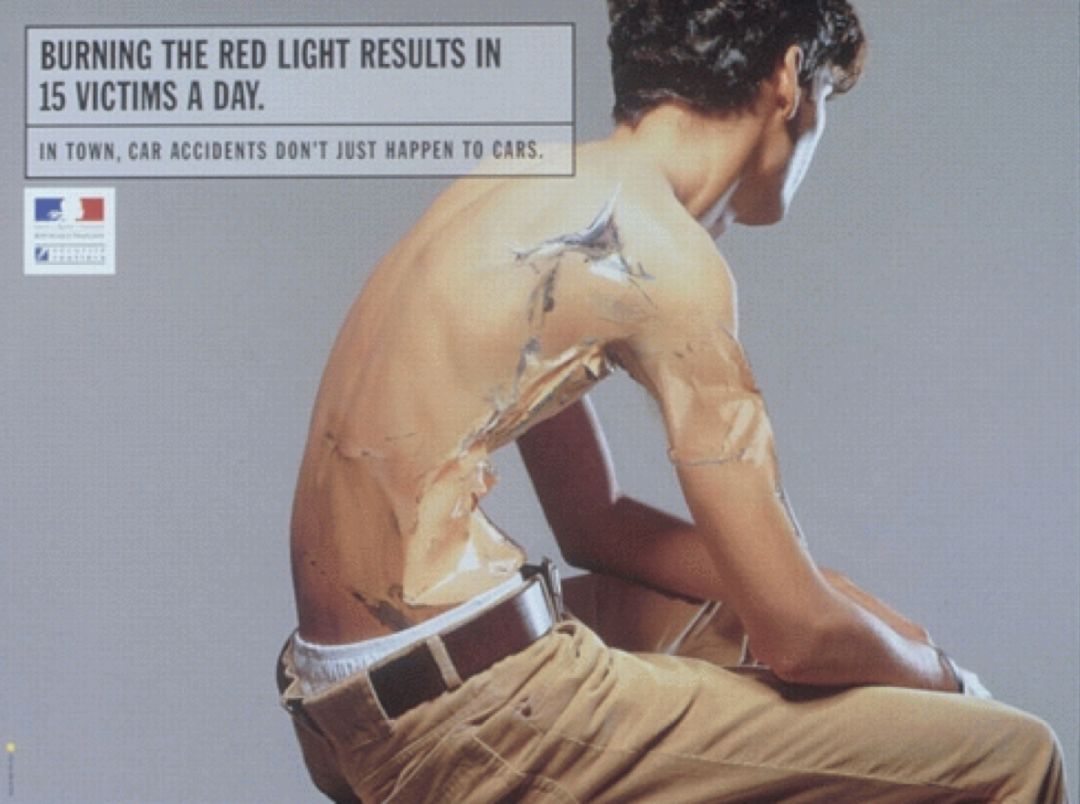 The title is:
Running a red light causes 15 victims a day.
The subtitles are the same.

The title of the manuscript below is:
Forget the (on) lights that cause 27 victims a day.
The subtitles are the same.
Creative 10th
It's a joke of time 

Case: Zoo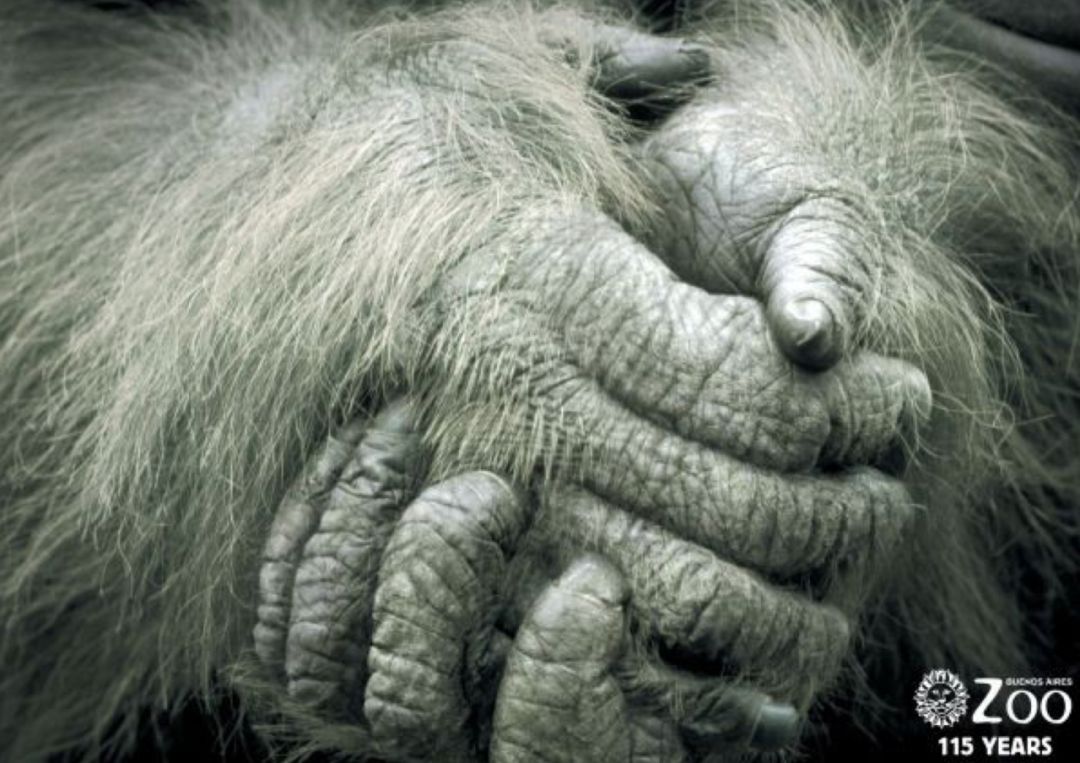 The 115-year-old zoo
Look at the white hair on the hands of such an old orangutan
2004 Cannes Flat Golden Lion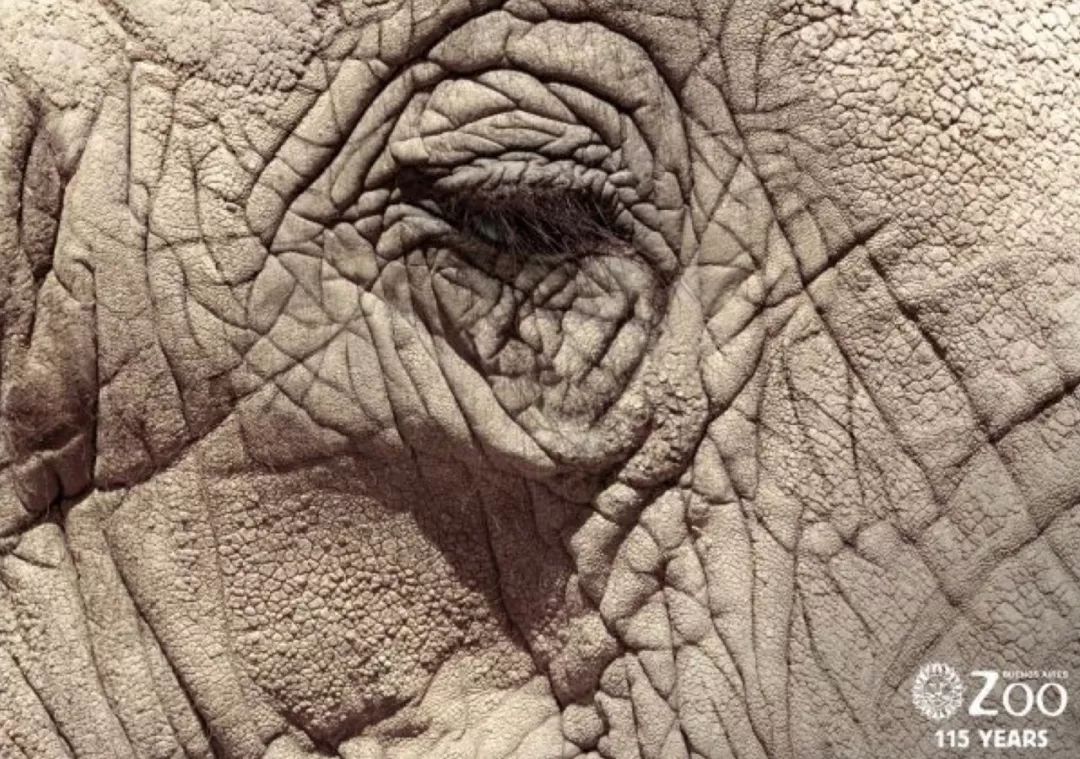 Creative Eleven
Look at the problem from a different perspective 

Case: An insecticide brand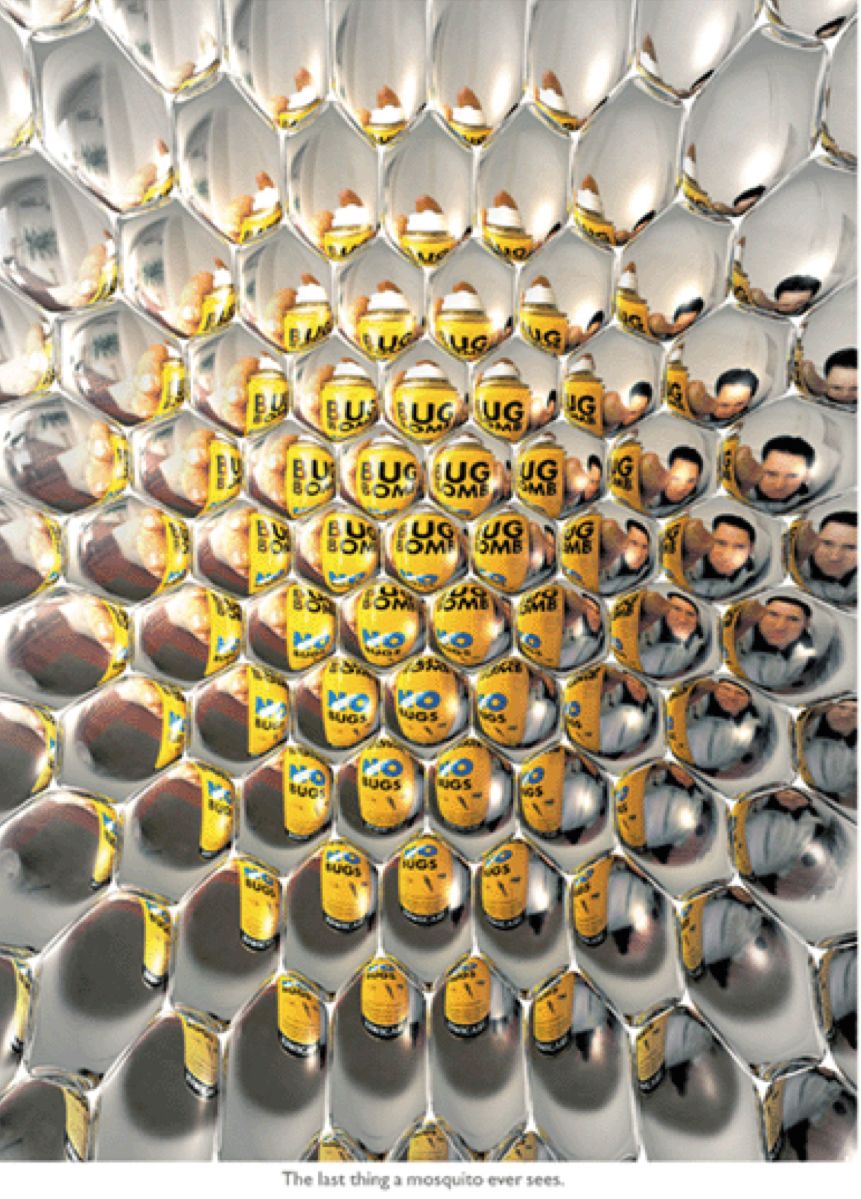 Last year's Cannes Advertising Festival was a hit with Bangkok advertising. 
Paper: The last time a mosquito saw it.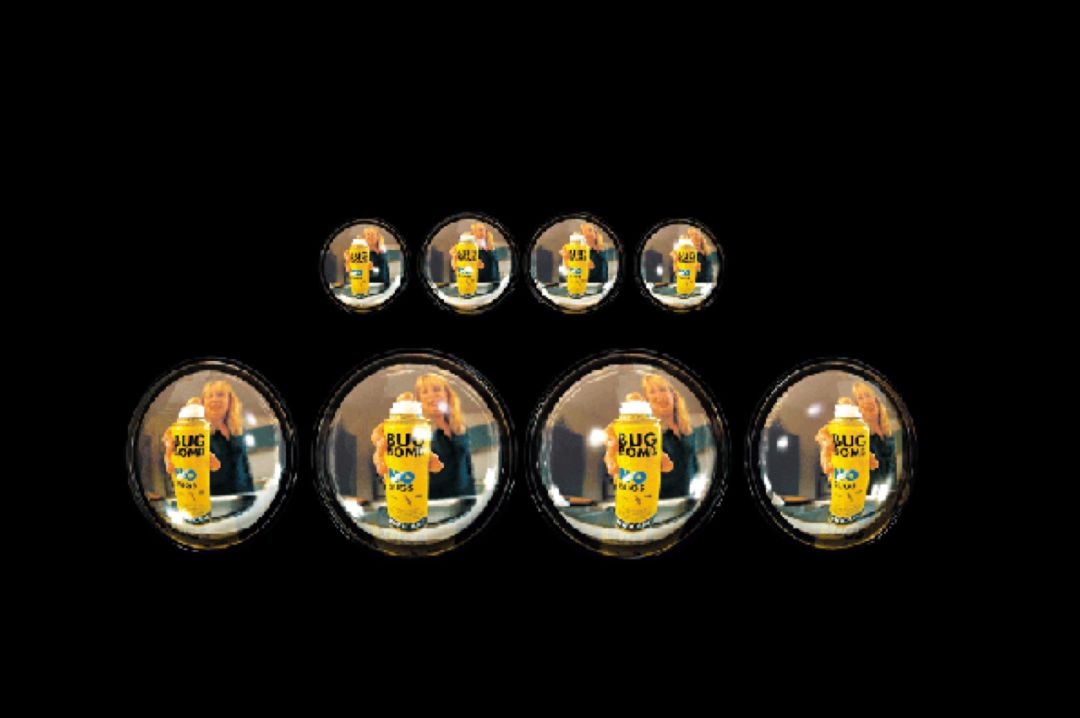 Text: The last thing a spider saw.
Case: A chili sauce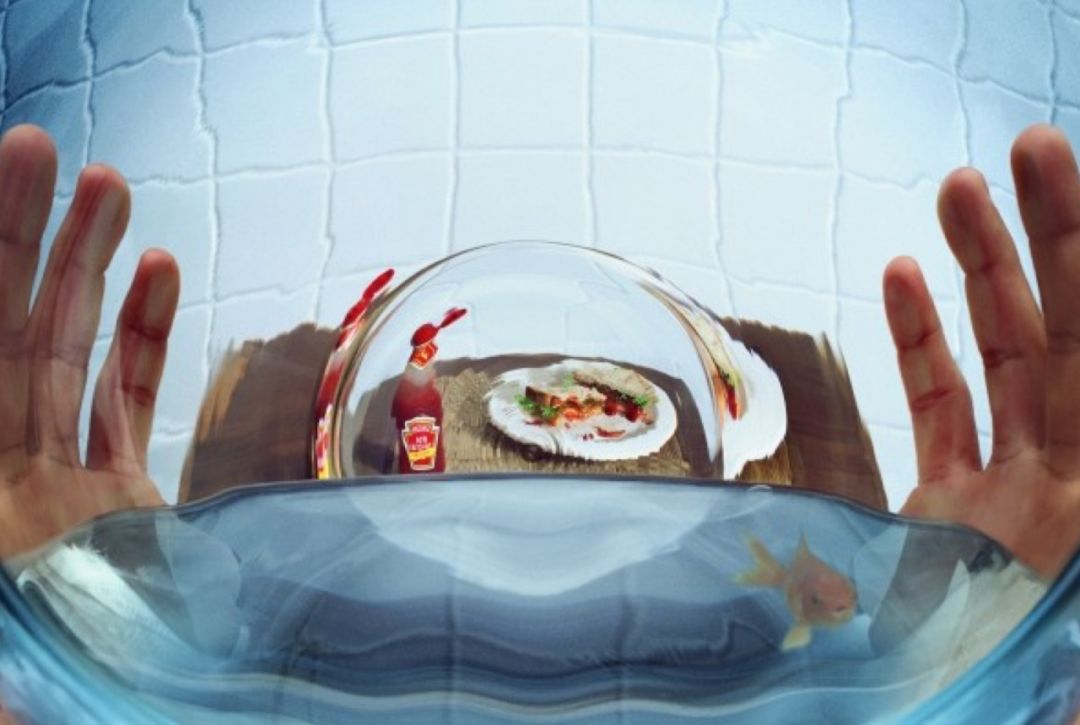 2004 Cannes Flat Copper Lion
(from the point of view of the goldfish tank being drunk)
Very spicy chili sauce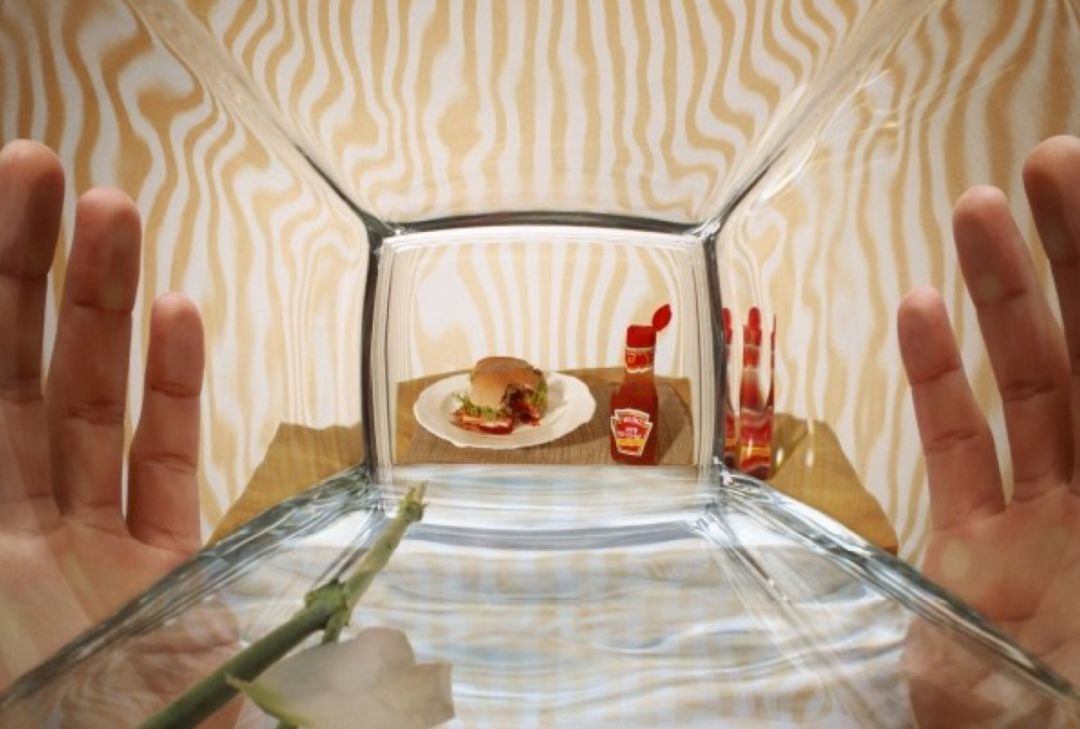 Look from the point of view of the vase being drunk
Creative T2
Cynicism is not too much 

Case: Audio products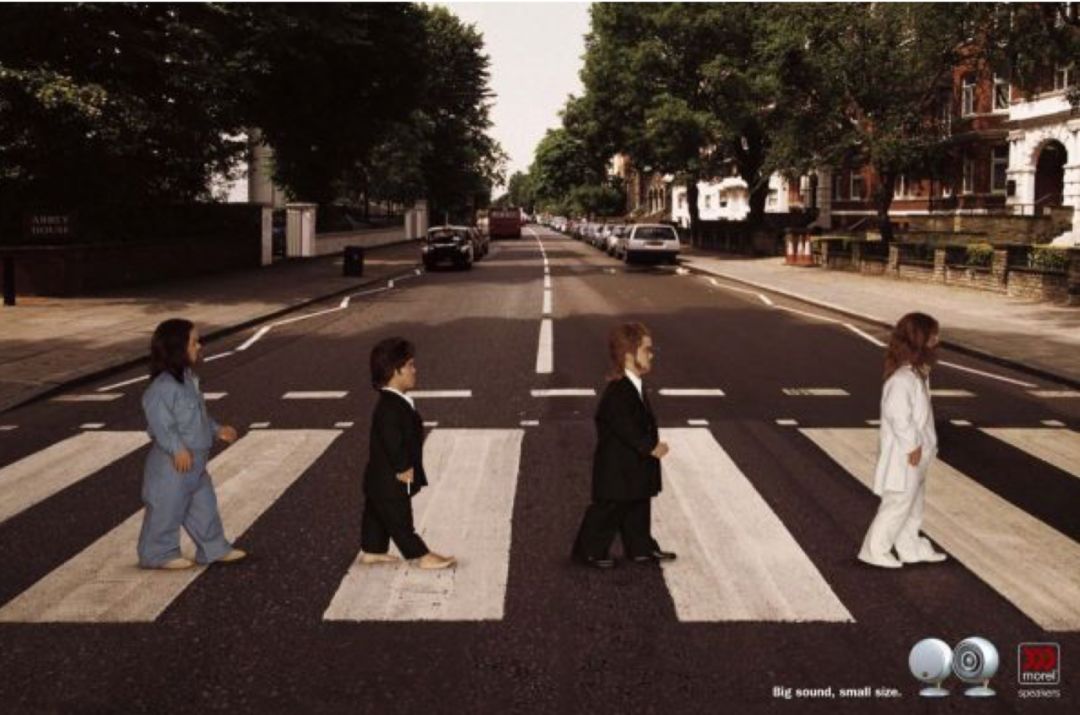 The shrunk version of the Beatles, rather humorously conveys the difference between small-size speakers.
Pay attention to the shape of the Beatles here, and the street with which they have a lot to do with it seems very critical, otherwise people will not know what you mean.


Copy:
Small size, large sound effects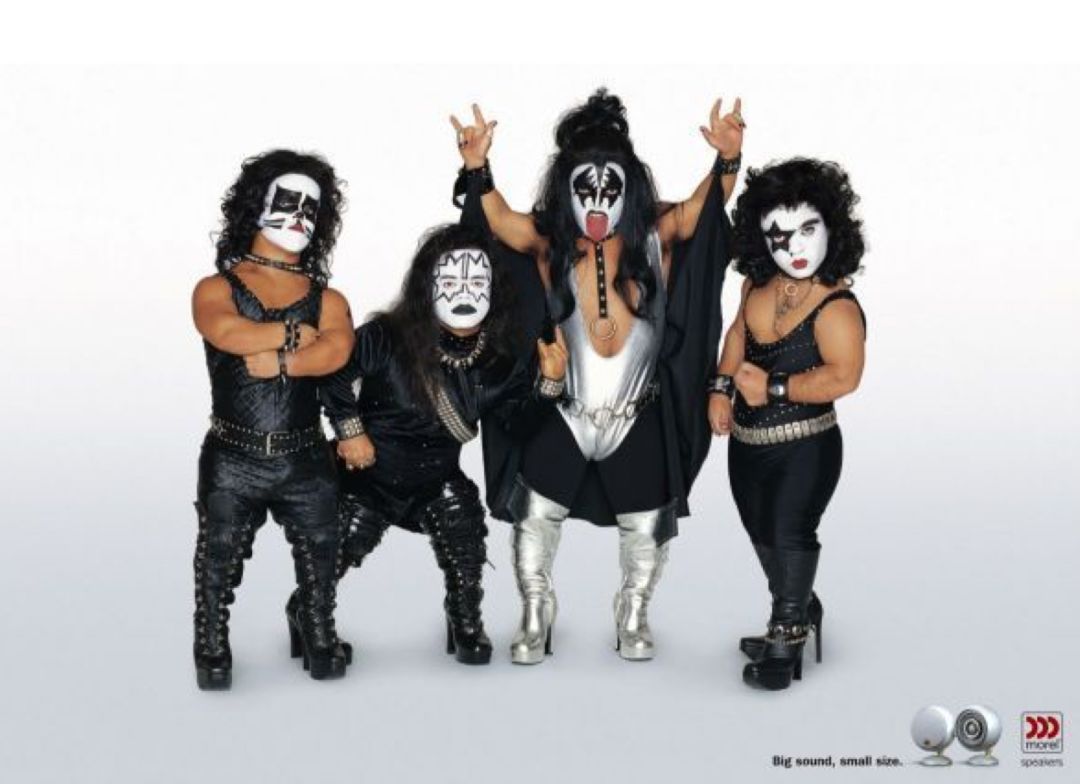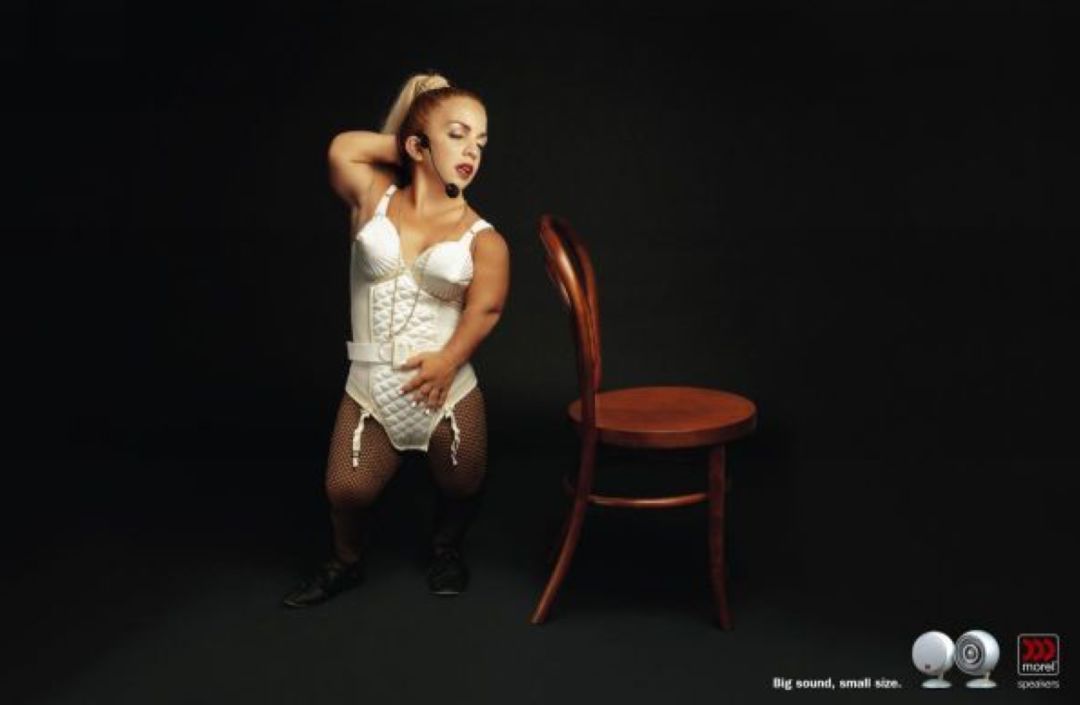 Creative 13th
The sign should be used well 

Case: Playland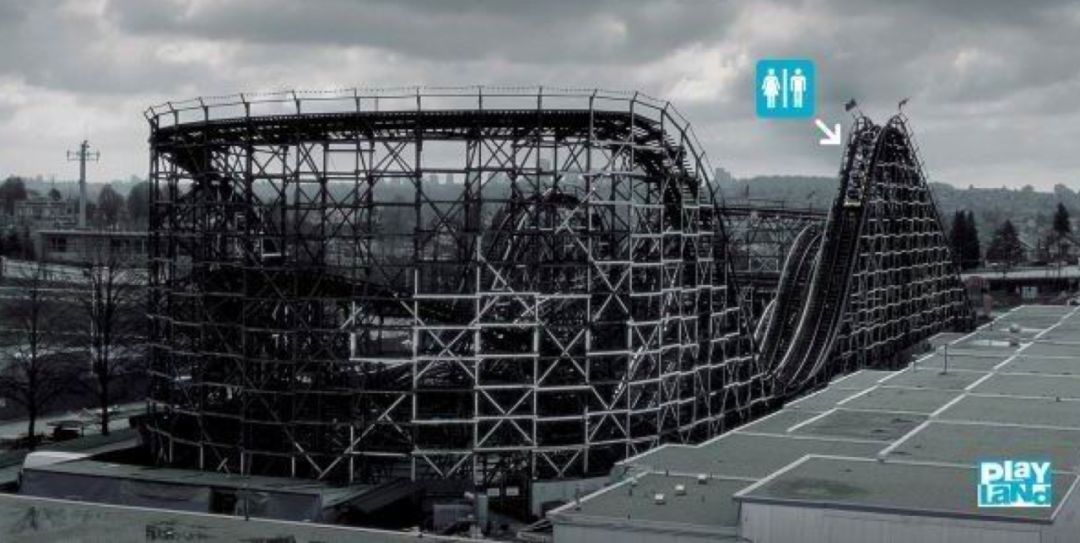 Playland play park ads,
with a toilet sign,
Describing the thrill of its roller coaster,
What do you mean scared the farts and peeing?
Here it is.
Creative fourteer
Let the horse come and have a play 
Case: Weight loss drinks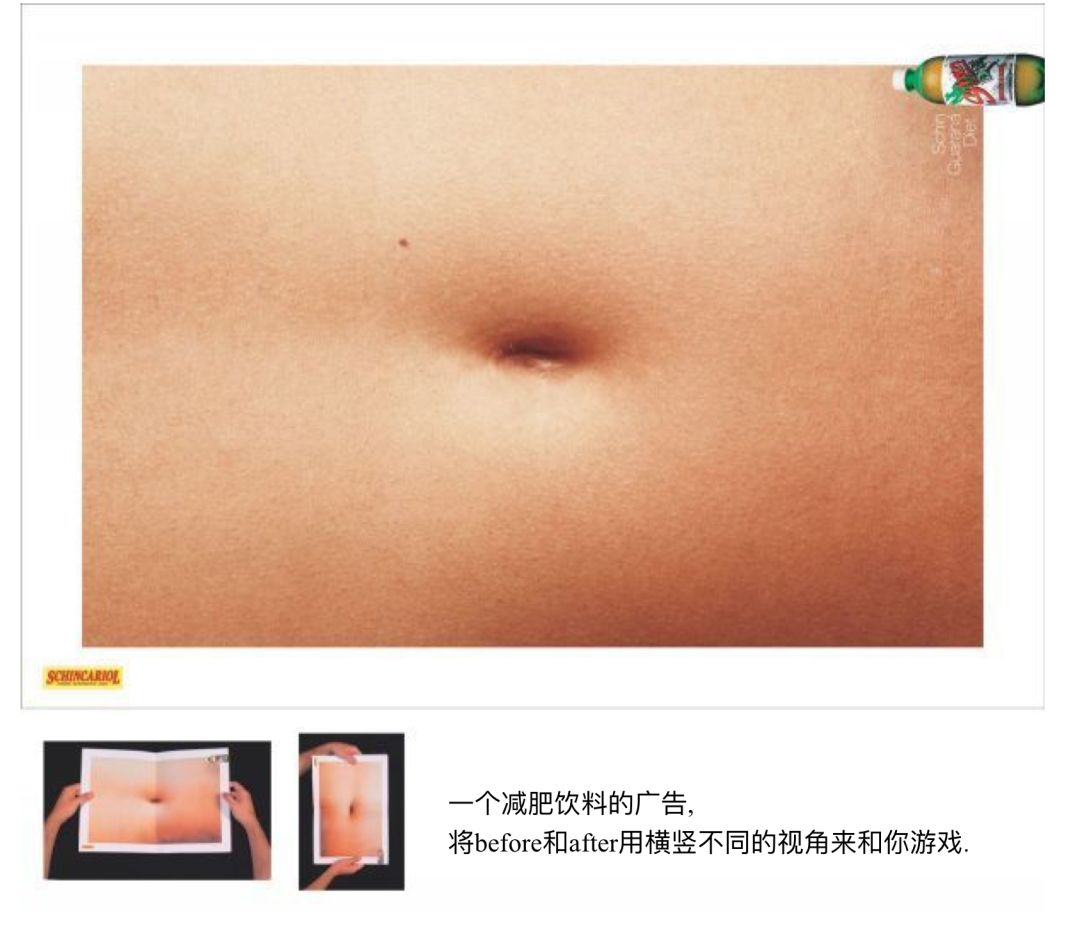 an advertisement for a weight-loss drink,
Cross-vertical different angles of view to play games with you.
Creative 15th
Look who's telling the story well 

Case: PENIS PLIUS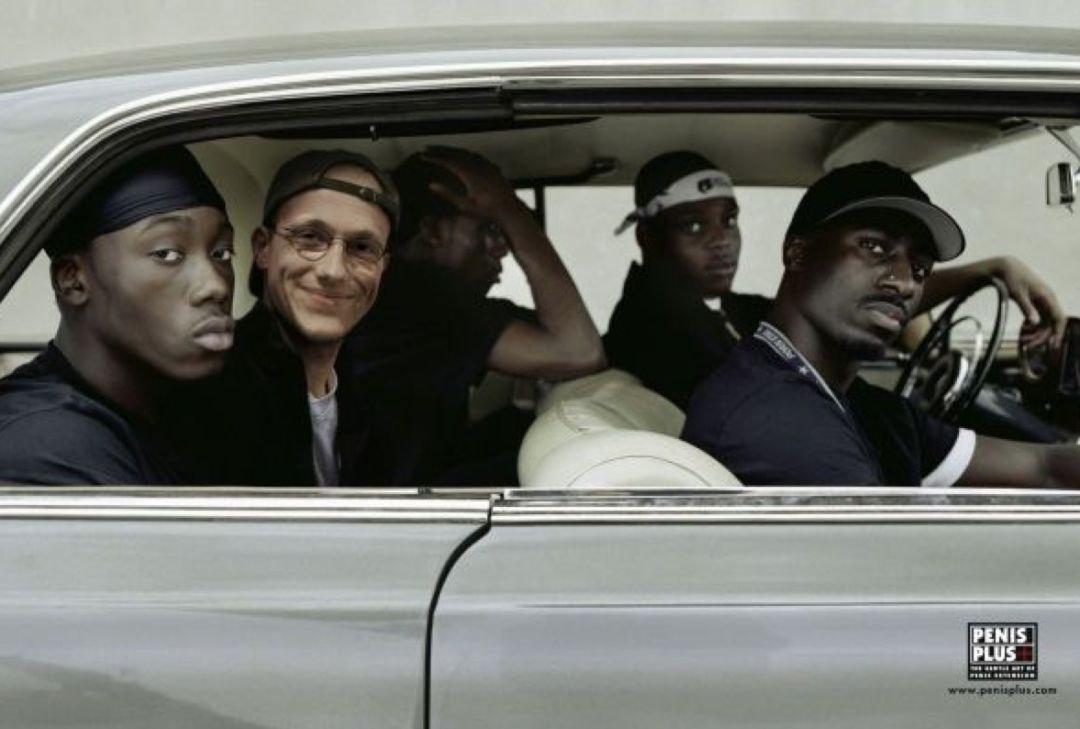 This is an advertisement for an extended surgery of an impotence (from the 2003 Cannes Silver Award).
Because of the cultural differences, explain them slightly:
Black people in America always laugh at white guys and often hear them in hip-hop. And here, it's clear that white people can start to raise their eyebrows.
It's also an example of storytelling, a picture that's enough to tell the whole story clearly, and the plot audience can easily make up for it, and then smile.
Case: STIHL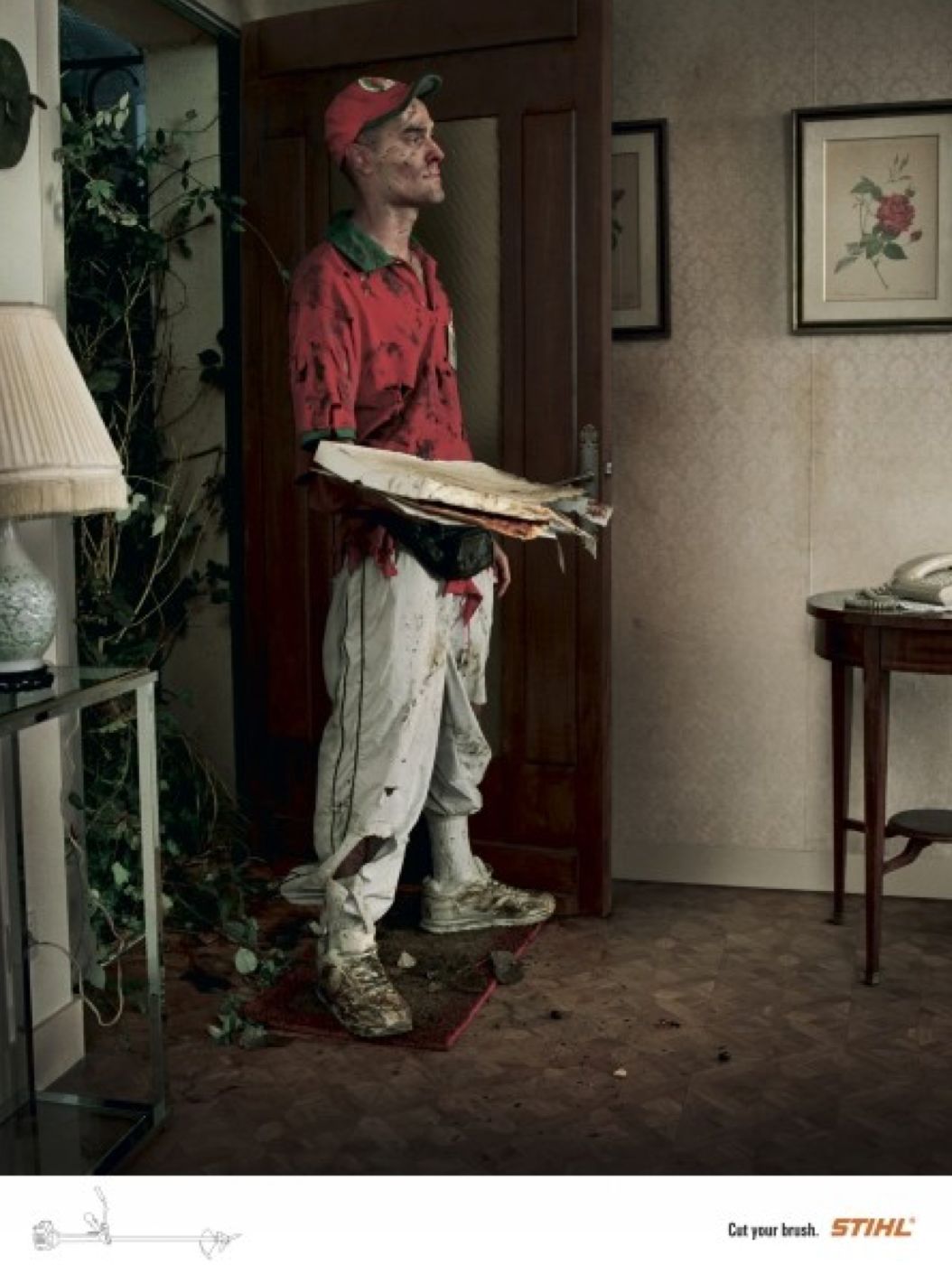 Paper: It's time to trim your plants
 (2004 Cannes Flat Copper Lion Works)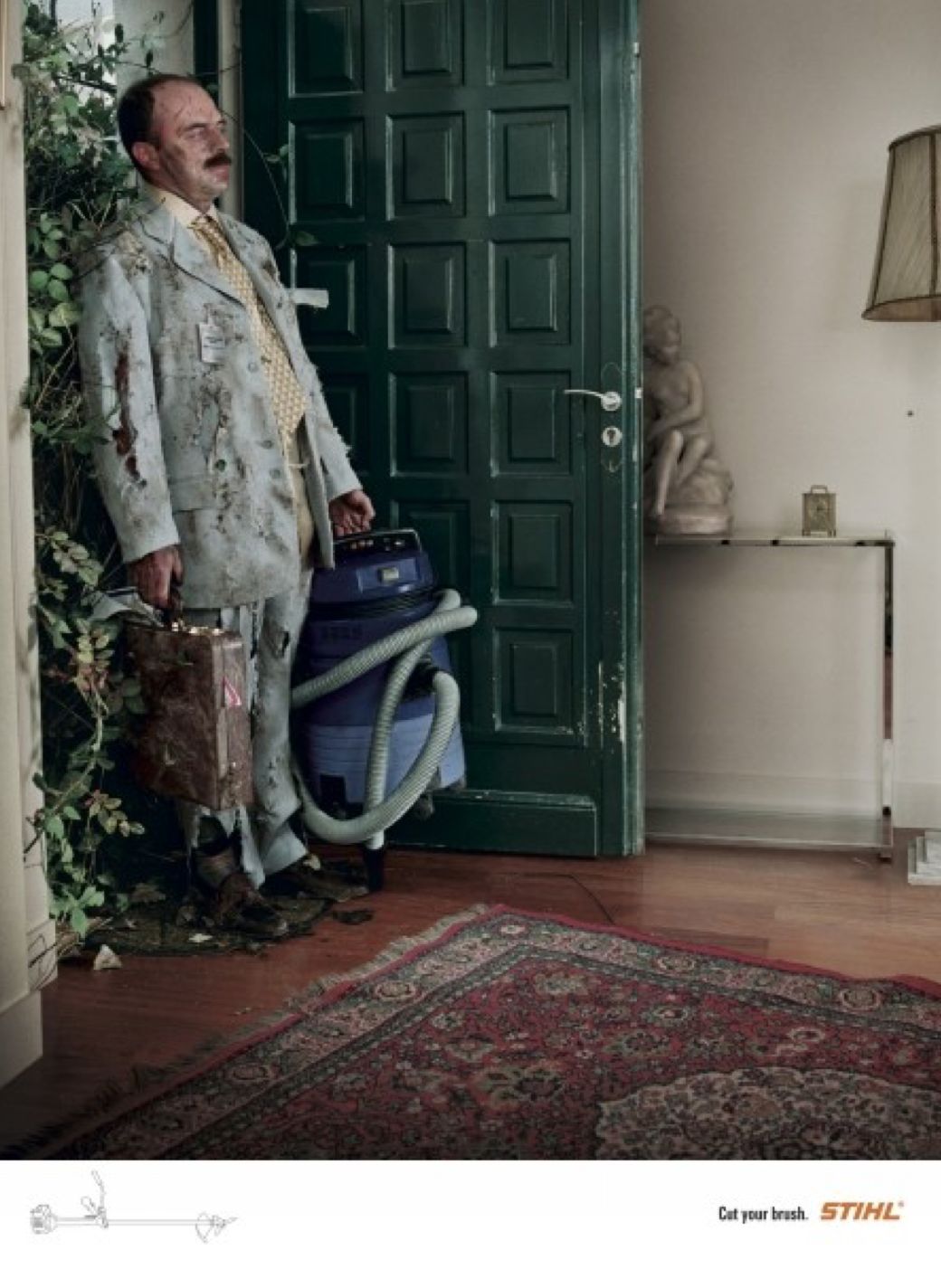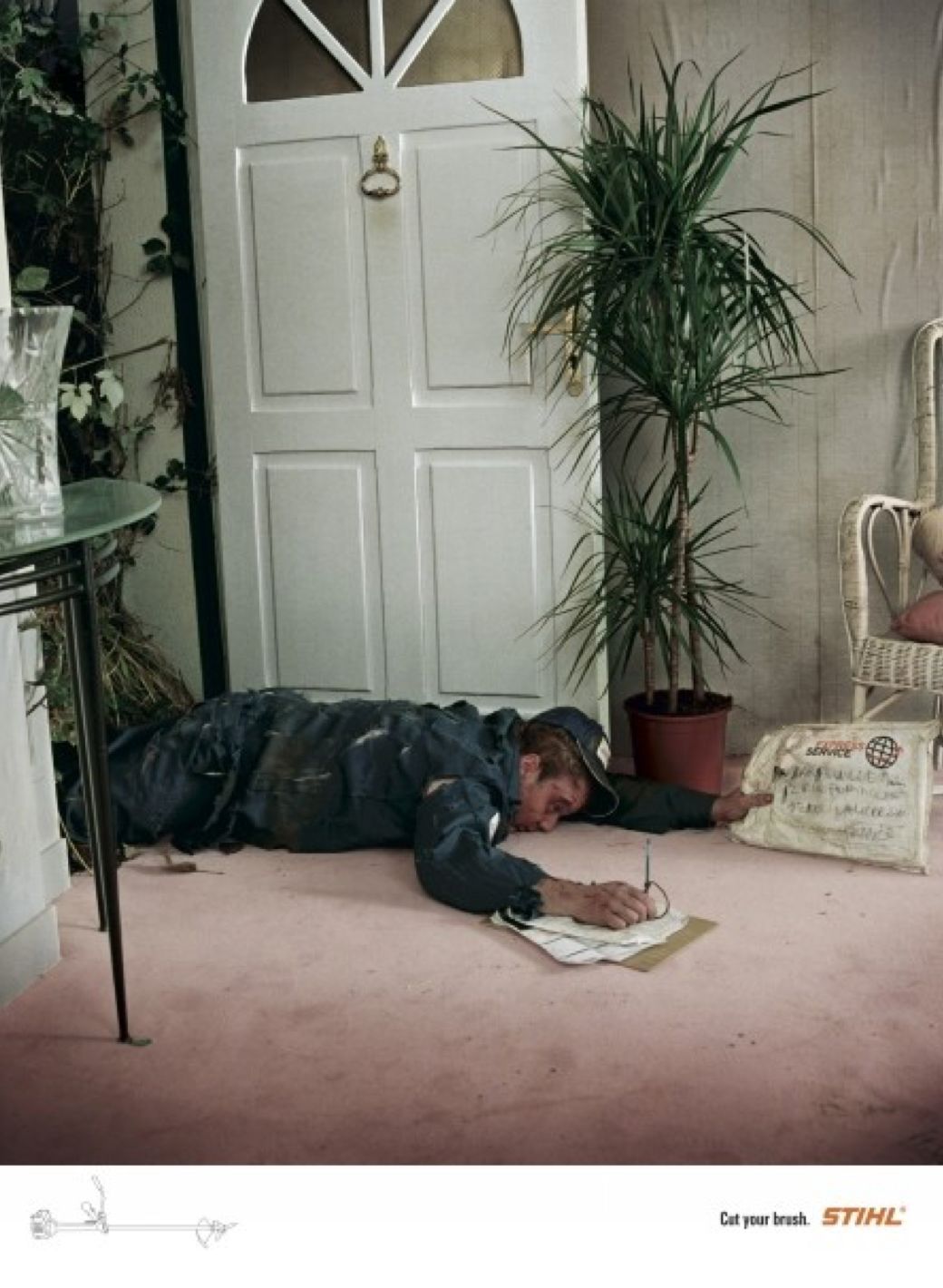 Creative sixteen
You can't live without crazy demons
Case: Women's shoes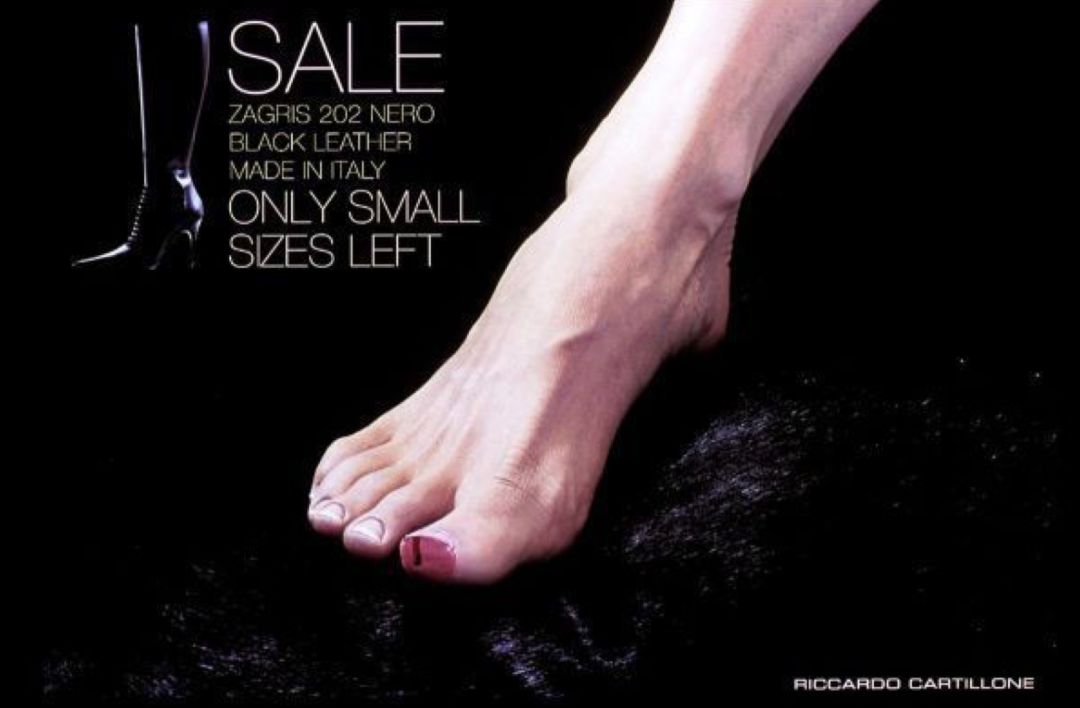 Paper: Hot sale, only small yards left.
There's an idiom called "cut your feet to fit" - cut your feet just to get your shoes on. Used to laugh at those who think rigidly and turn upside down.
In this ad, out of a love of shoes, in the face of only a small size, they did. In the face of the lure of those beautiful shoes, there is even a kind of surgery that thwarts part of the toe front, which is said to be very popular.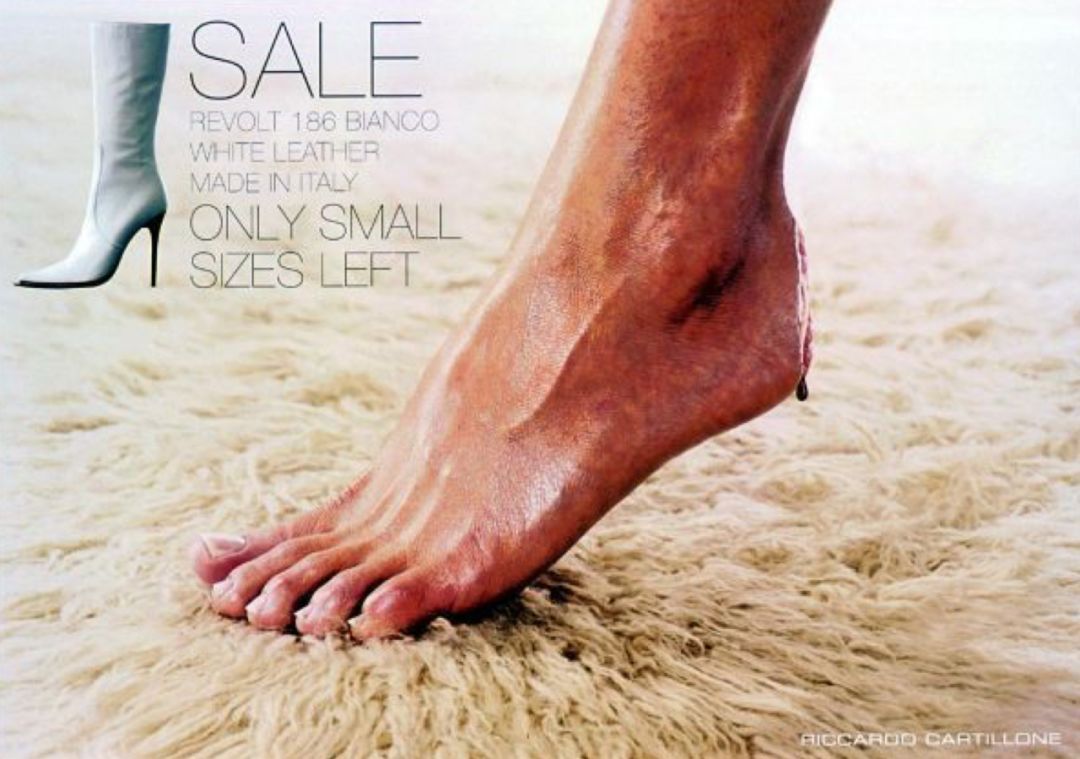 Creative Seventeen
Specializing in literal articles
Case: Light Coca-Cola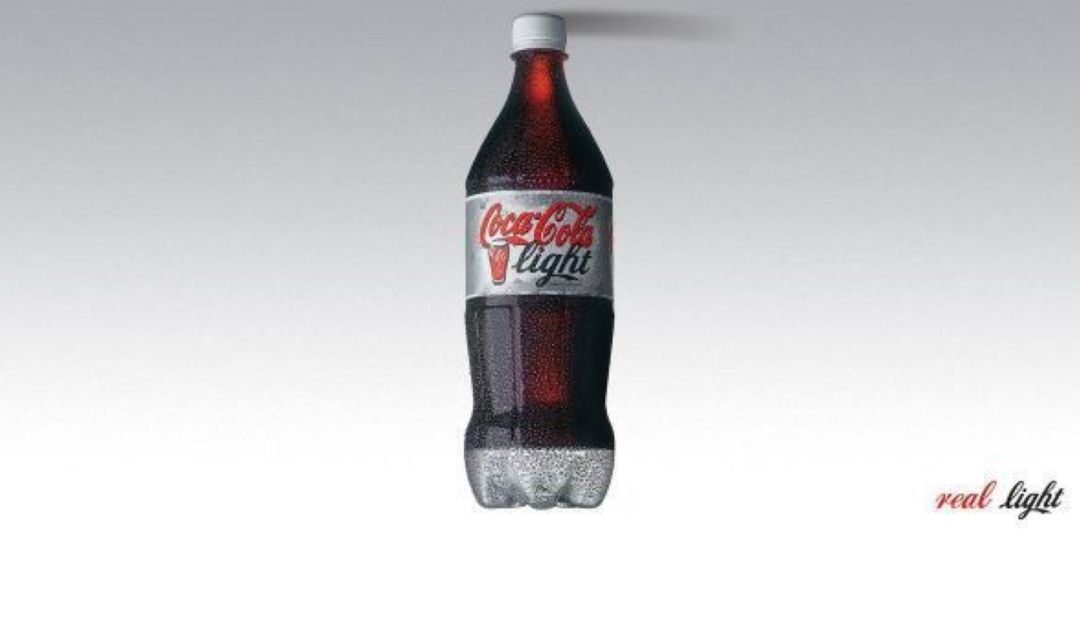 Copy:
Light Coke, so light.
Case: A beer brand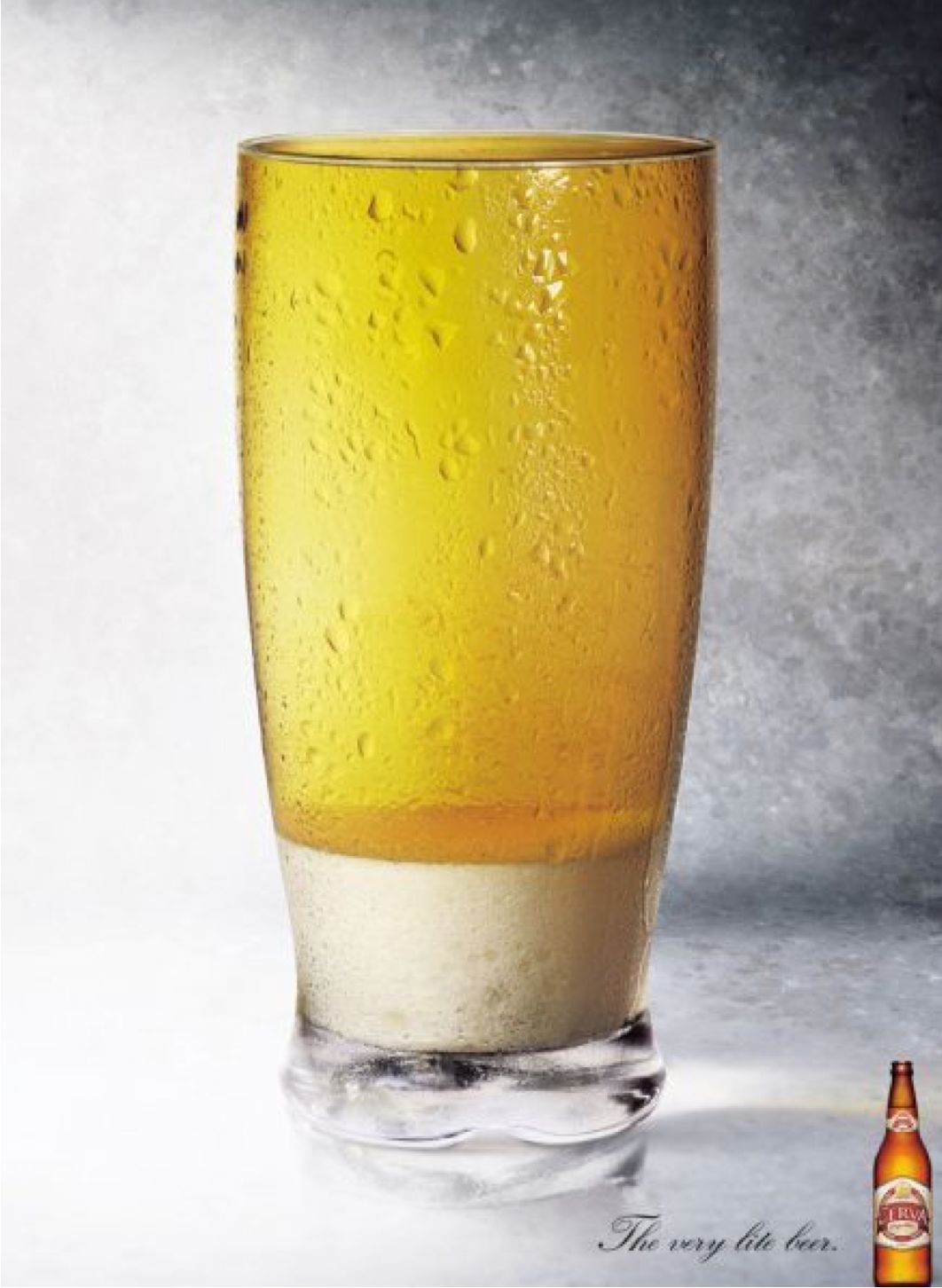 It's the same as the cola ad above,
It's all donelightThe literal article of beer,
It can be seen that more and more crashes,Originality is getting harder and harder。
Creative eighteenth
Create a myth of product change
Case: Economist Magazine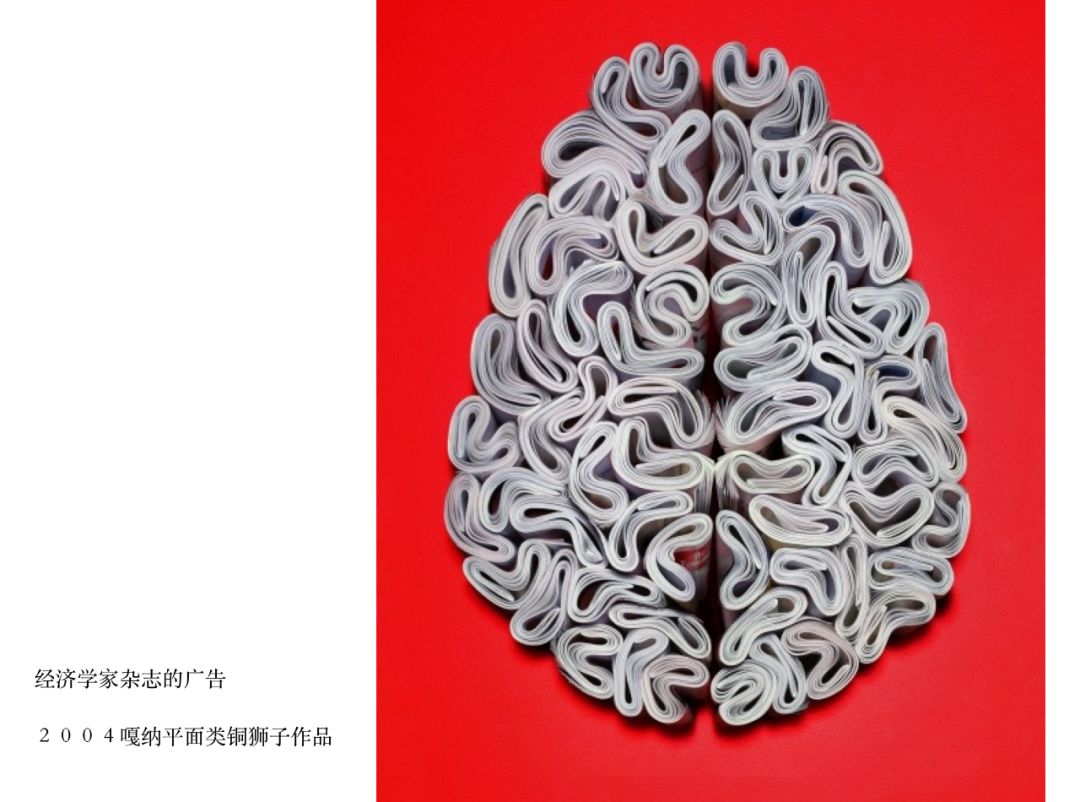 Creative nineteenth
Find a stand-in for TA
Case: A bread brand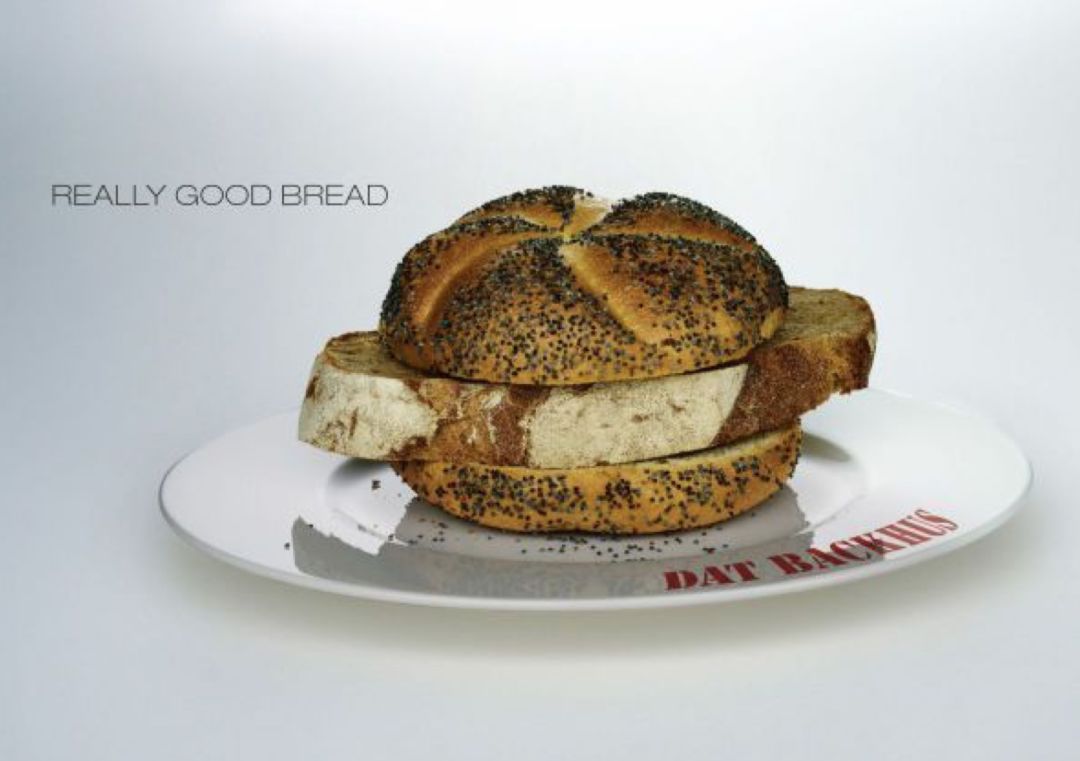 Copy:
"Really good bread"
Advertising letter hand in hand, no trace.
(Selected from the Silver Awards at the Cannes Advertising Festival in 2003)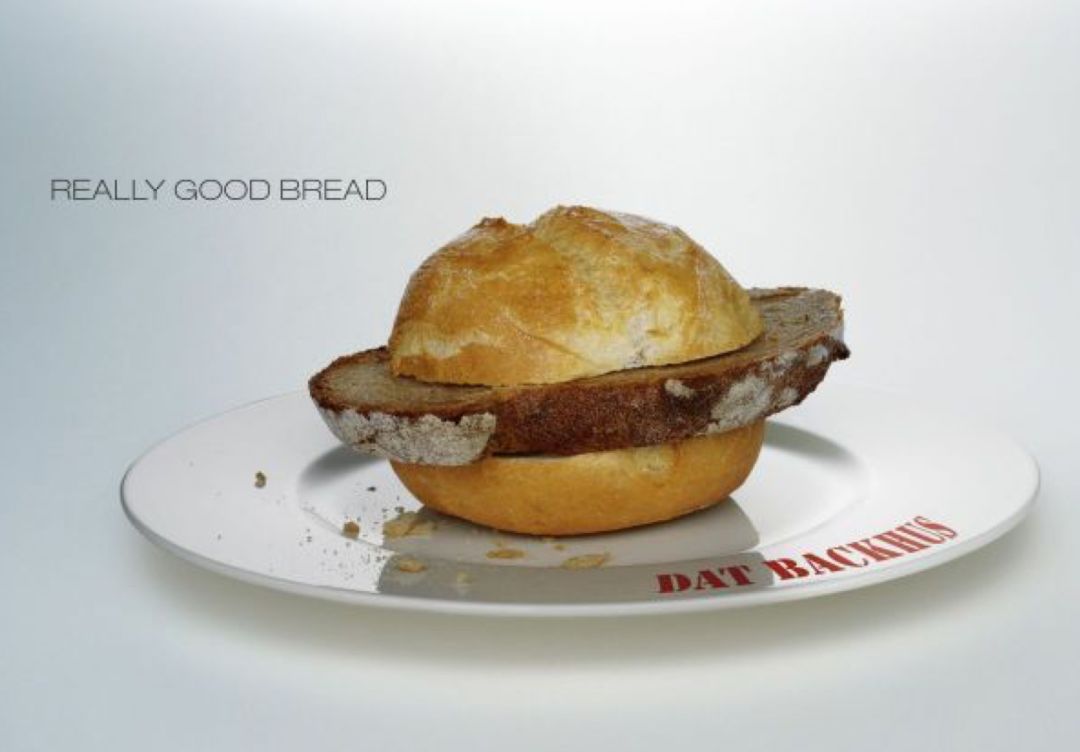 Creative Twenty
There are words and paintings in words 
Case: A coffee brand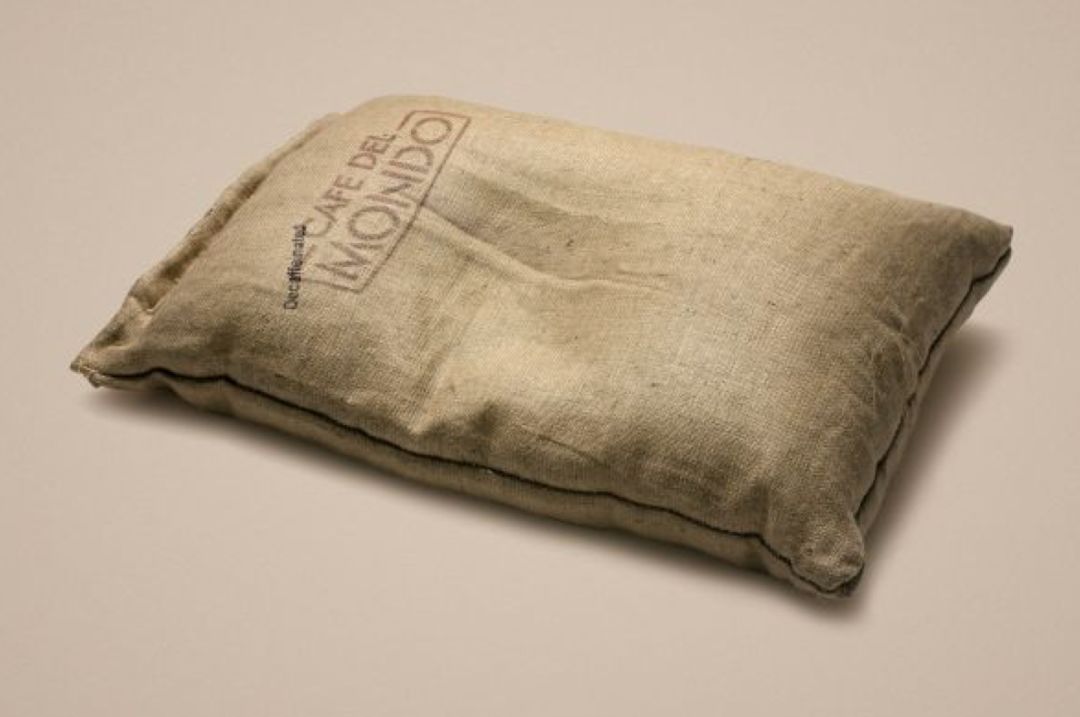 There is something in the words, there is the use of painting in the painting
  2004 Cannes Flat Copper Lion Works
 Paper: Good sleeping coffee
Creative Twenty-first
Play word games
Case: VEJA Magazine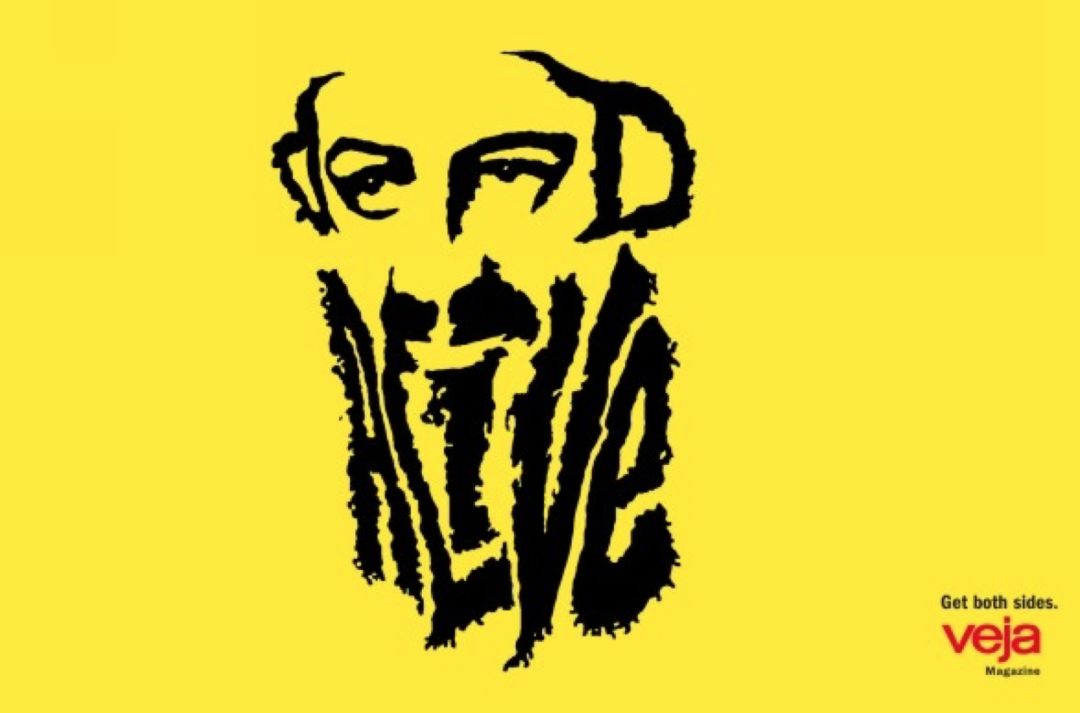 2004 Cannes Flat Class Golden Lion Works
Ads for VEJA magazine 
The words that make up bin Laden's shape "are dead or alive"
Copy:stand all the positions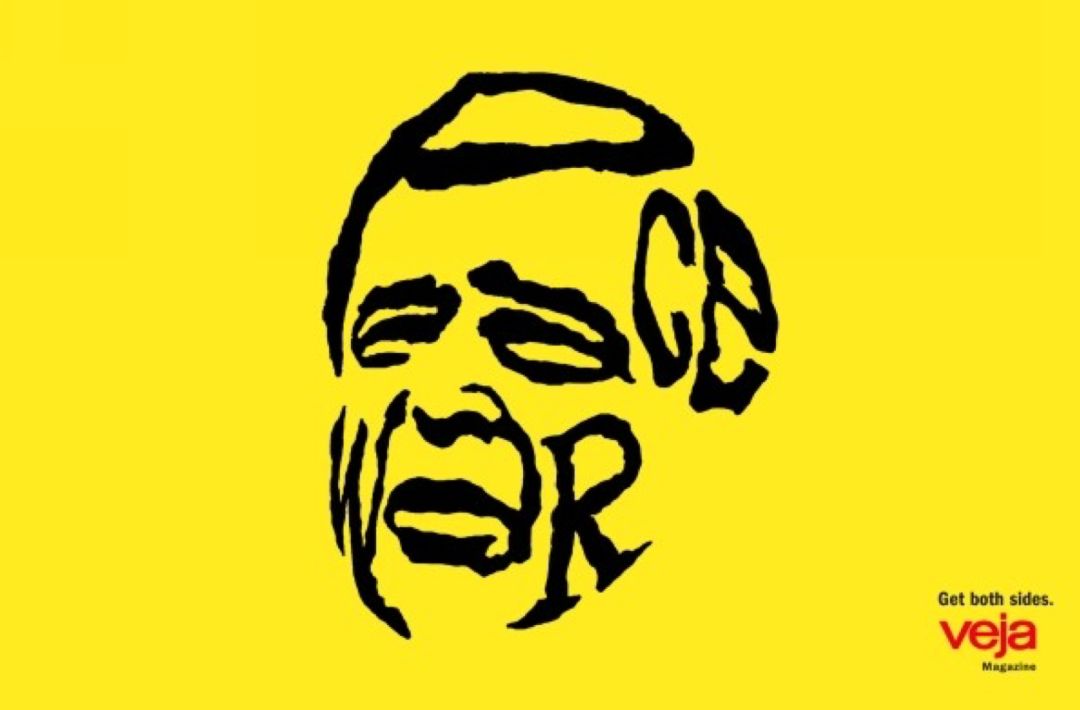 The words that make up Bush are peace (or war).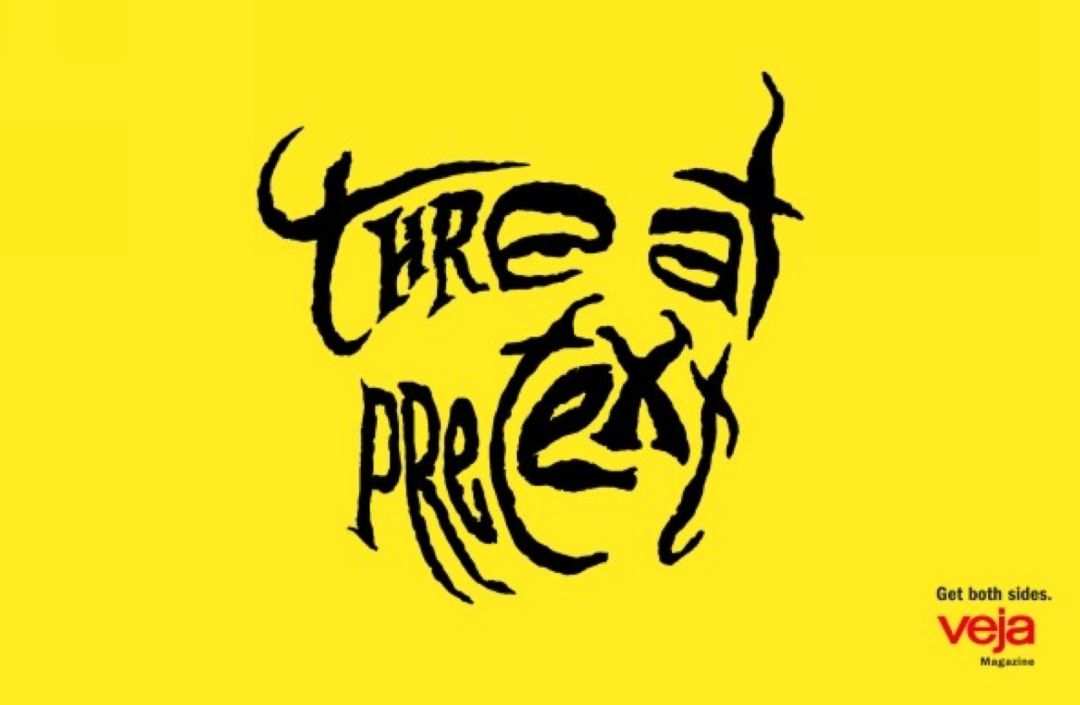 The words that make up Saddam are an excuse for thieves

Creative Twenty-second
Words can be pioneered
Case: AXE Perfume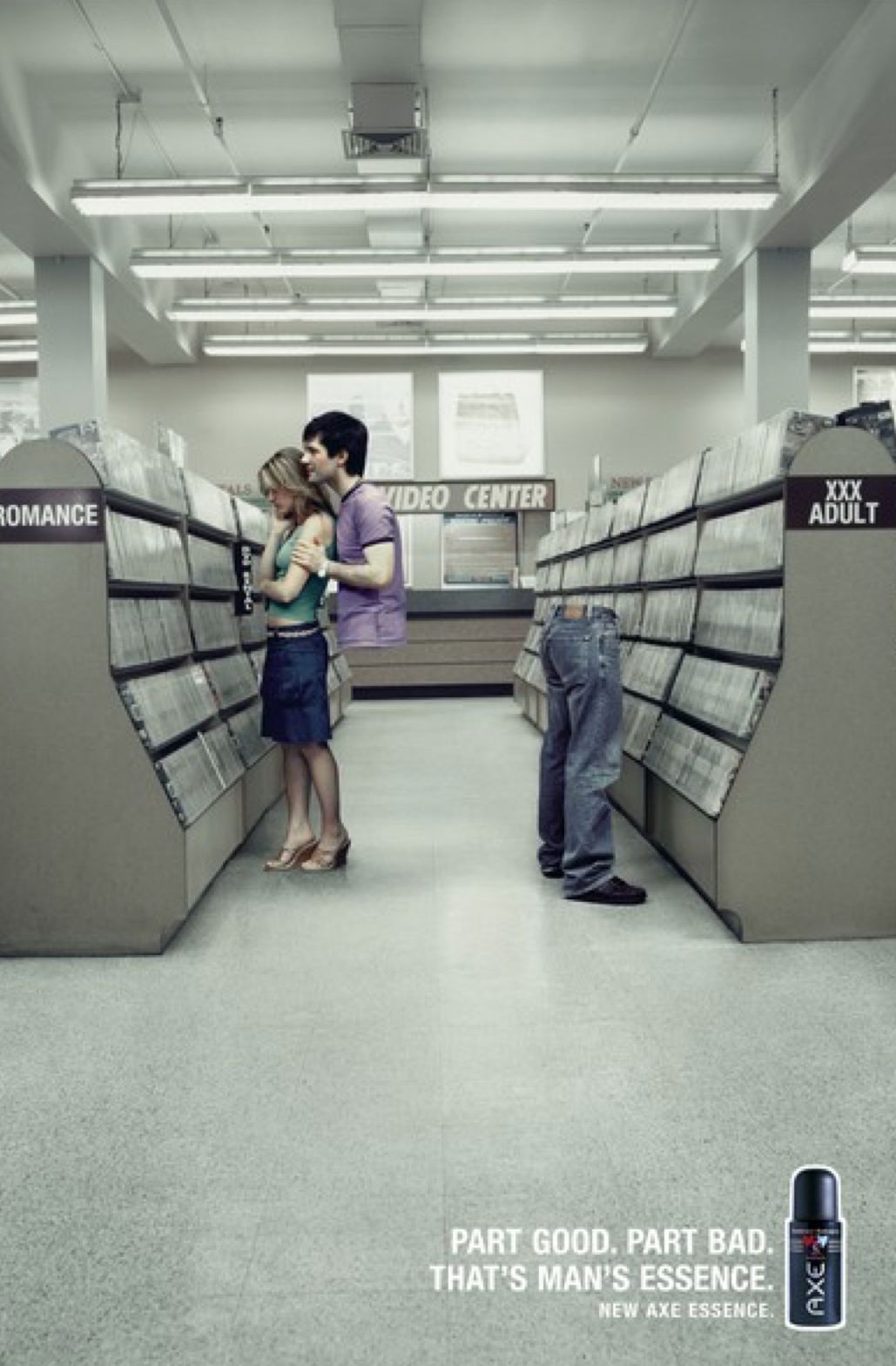 This example, apparently the text determines the final execution of the idea.
    
2004 Cannes Flat Silver Lion Works
    Ads for the new AXE Nature Series men's fragrances
    Copy:
Part good, part bad, that's what men are.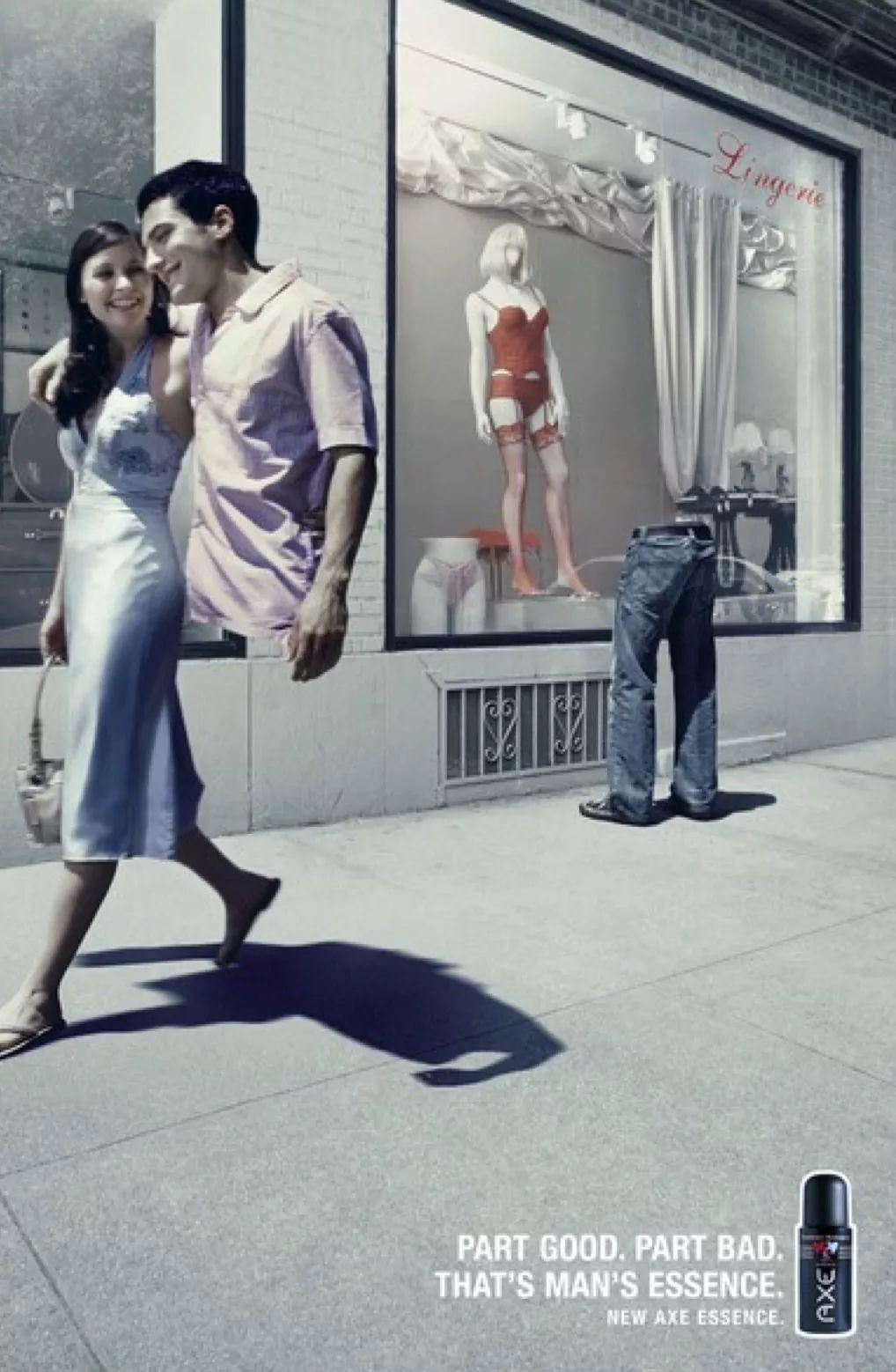 Creative 23
Deconstruction is the key to creativity

Case: An advertisement for a public welfare organization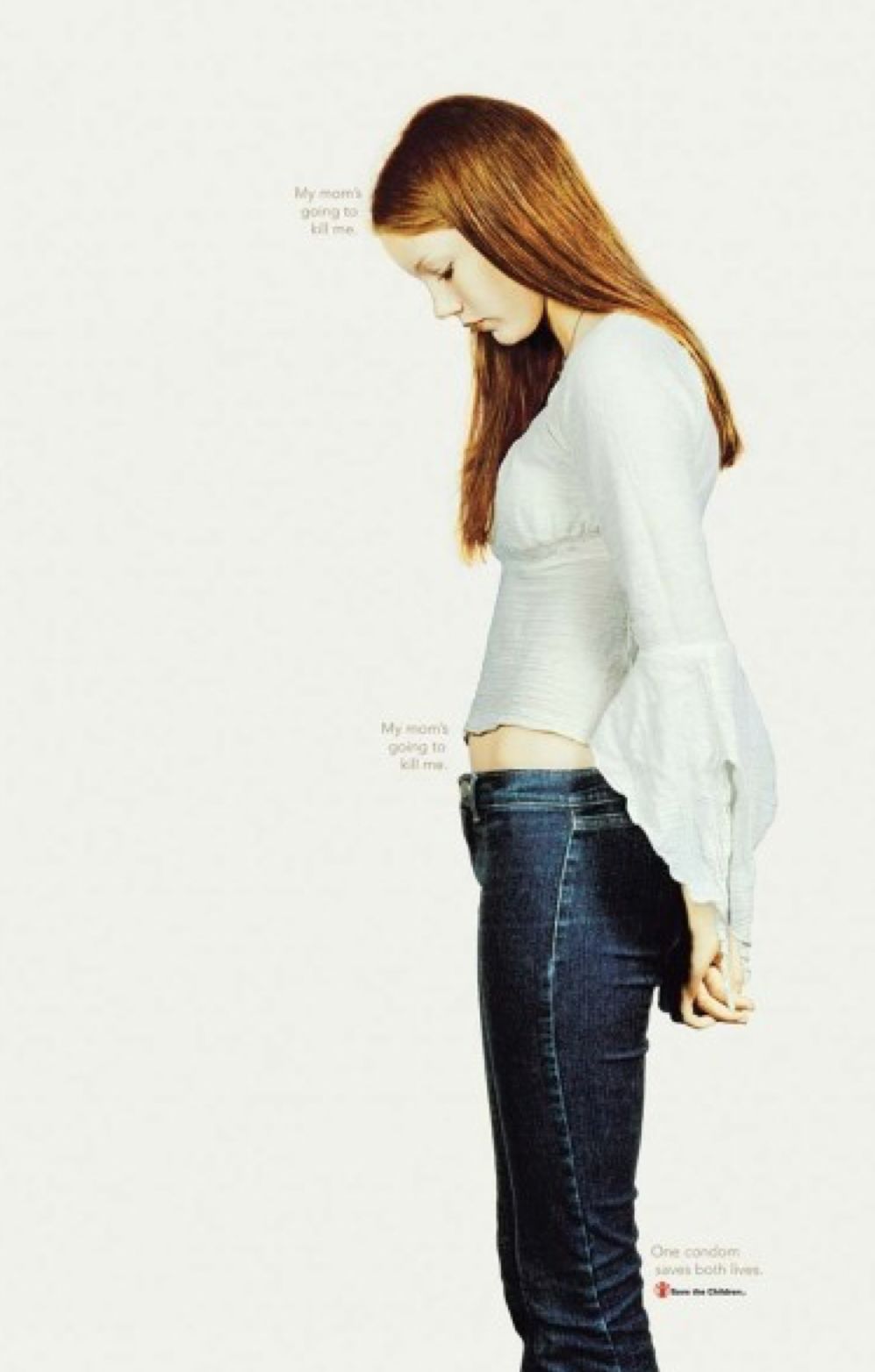 Silver Lion at Cannes in 2004
  
Copy:
"My mom didn't kill me."
 (On a girl's head is what the girl wants)
(That's what babies think on their stomachs)
  
An advertisement calling attention to abortion for minors
  It's clear here that even the same sentence,
There are different meanings to look at from different angles,
That's where deconstruction is all about.
Creative twenty-fourth
Look for similarities and metaphors
Case: A sleeping bag ad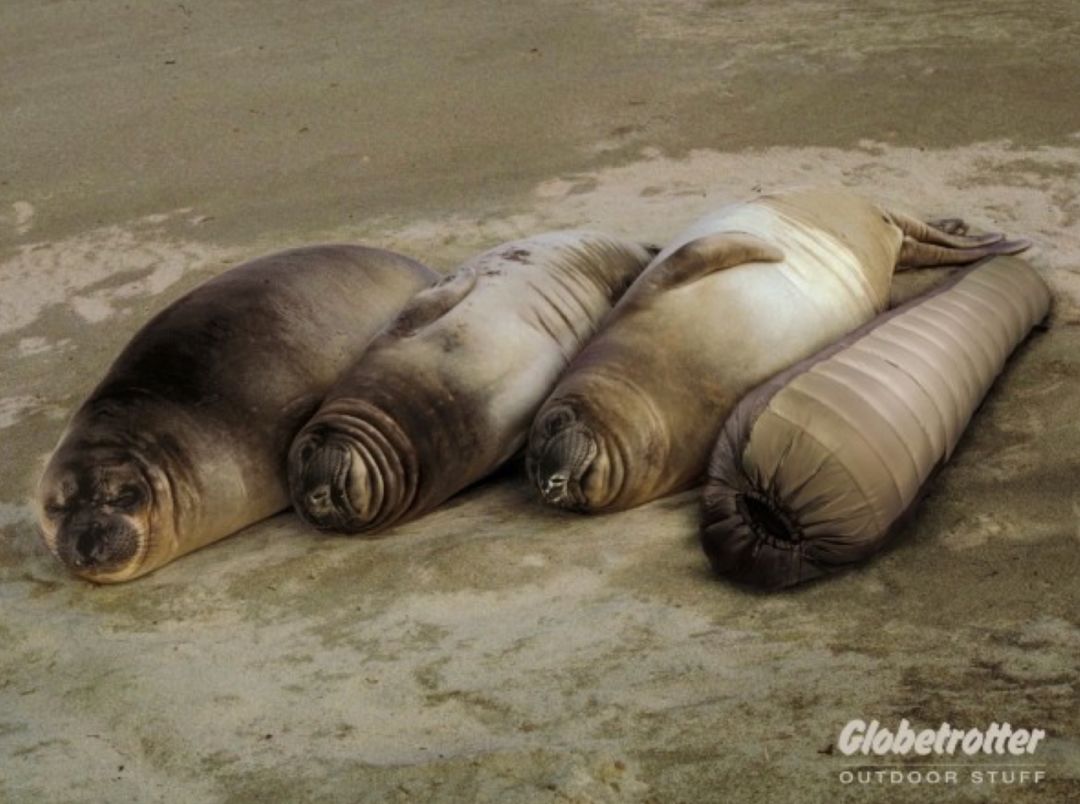 2004 Cannes Outdoor Silver Lion Works
Ads for outdoor sleeping bags
Creative twenty-fifth
Break the bar box
Case: News TV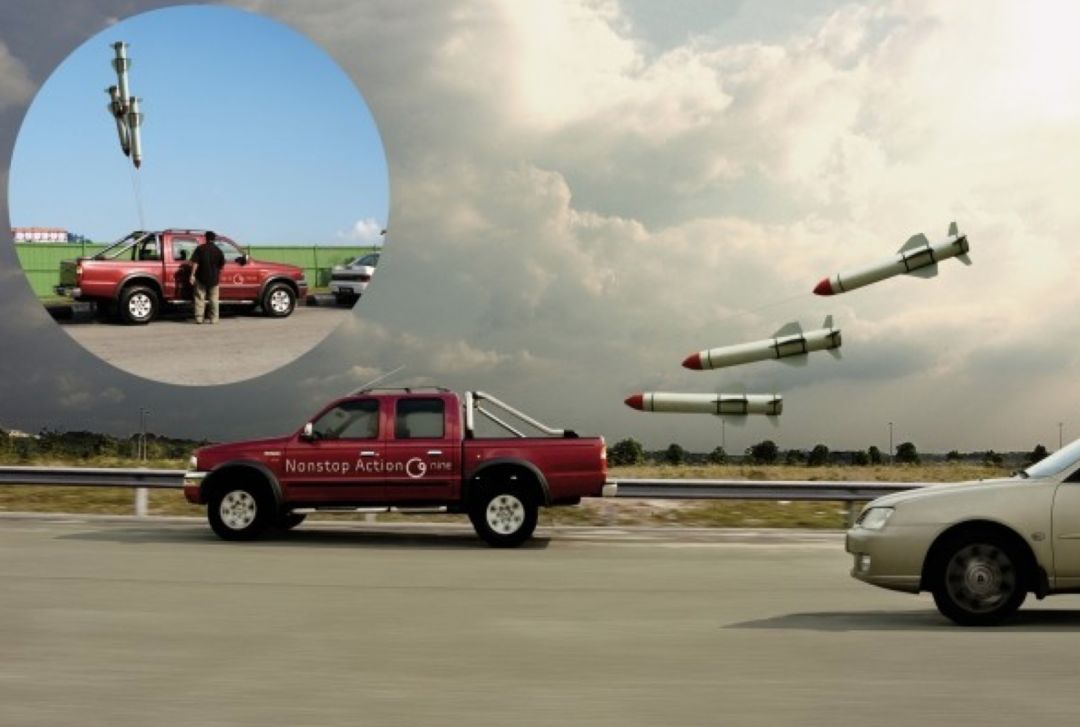 Never Stop (TV interview car)
2004 Cannes Outdoor Awards
  
No one has ever presented an advertisement in this way.
People walking in the street are bound to be greatly frightened,
This was the best outdoor ad of the year last year.
Case: Elex vacuum cleaner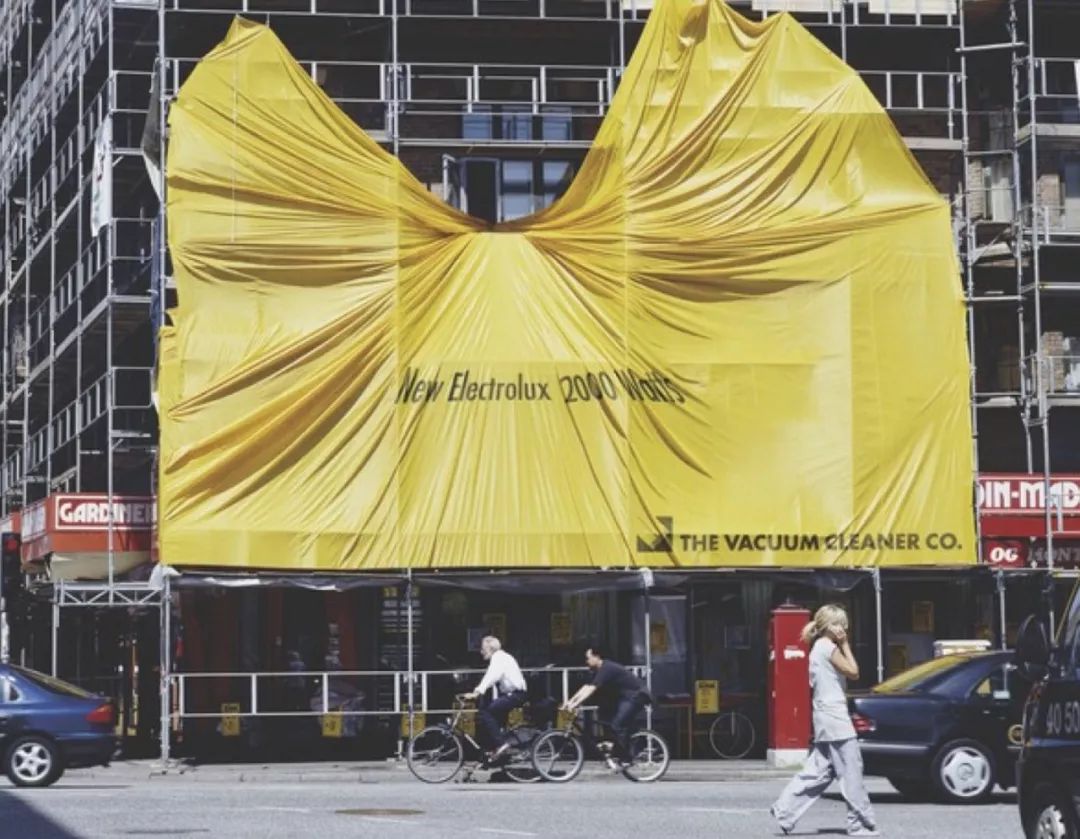 Outdoor advertising of the Elex vacuum cleaner (2000 watts).
Golden Lion in the outdoor advertising category at Cannes in 2004

Note that people use such outdoor wall media, but not mechanical vacuum cleaner products look big put up, and then write a sentence every vacuum cleaner manufacturers will claim "super suction" and other worthless nonsense.
The super suction force caused the wall cloth to be severely deformed by inhalation.That's exactly what it says, "Don't just be busy designing the ad message itself, but put the entire media environment in which the ad is going to be in your idea." "
Creative twenty-sixth style
Use unconventional media

Case: Doles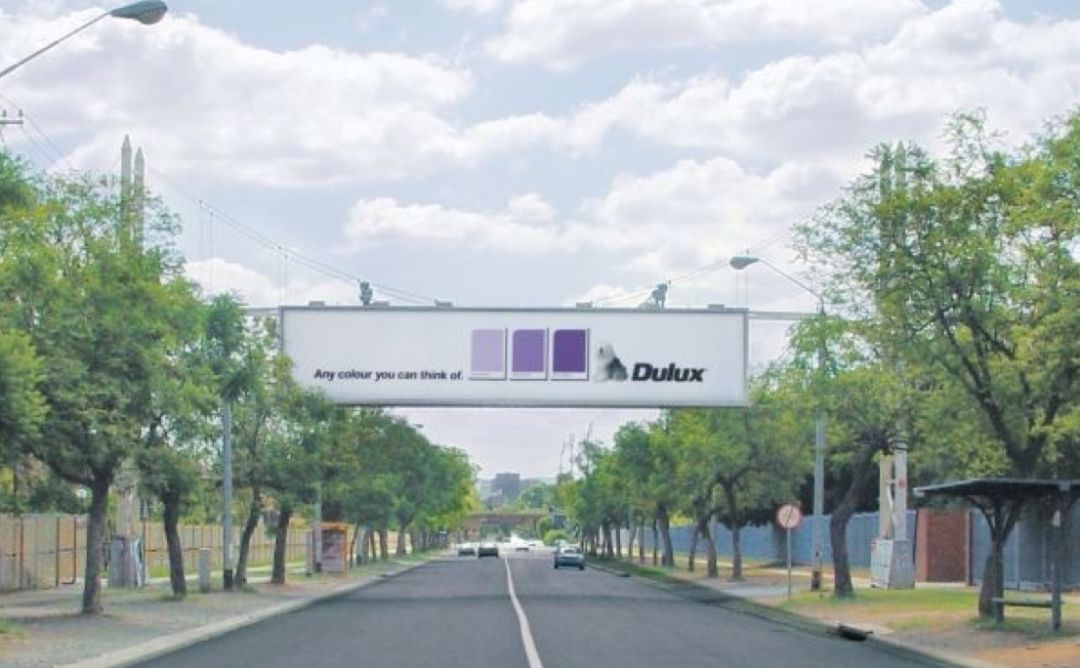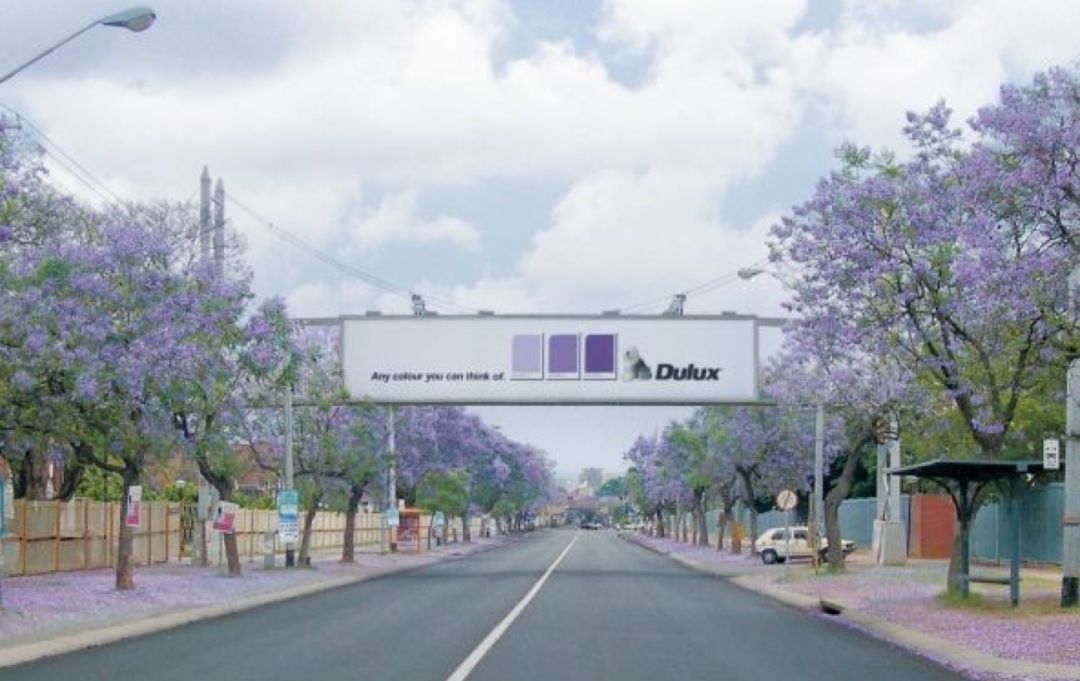 Any color you can think of.
 
First of all, a normal road sign,
A few days later I saw all the trees on both sides of the road full of flowers,
It's a purple flower of the same color as the Doles on the road sign.
  
(Outdoor Golden Lion Works)
  
The image above shows the effect before the road sign.
The following image shows the effect after the road sign. 
Creative twenty-seventh style
Make a funny joke
2004 Cannes Advertising Festival Flat Category Full Awards


Copy:
Small as it is, it is hard enough.
Exaggerated performance POLO car hard characteristics.
Countless police officers are hiding behind it (not other cars),
When it blocks Wrigley to prepare for a shootout.
Creative twenty-eighth style
It was constructed for the sake of structure
Case: Sonntags Zeitung News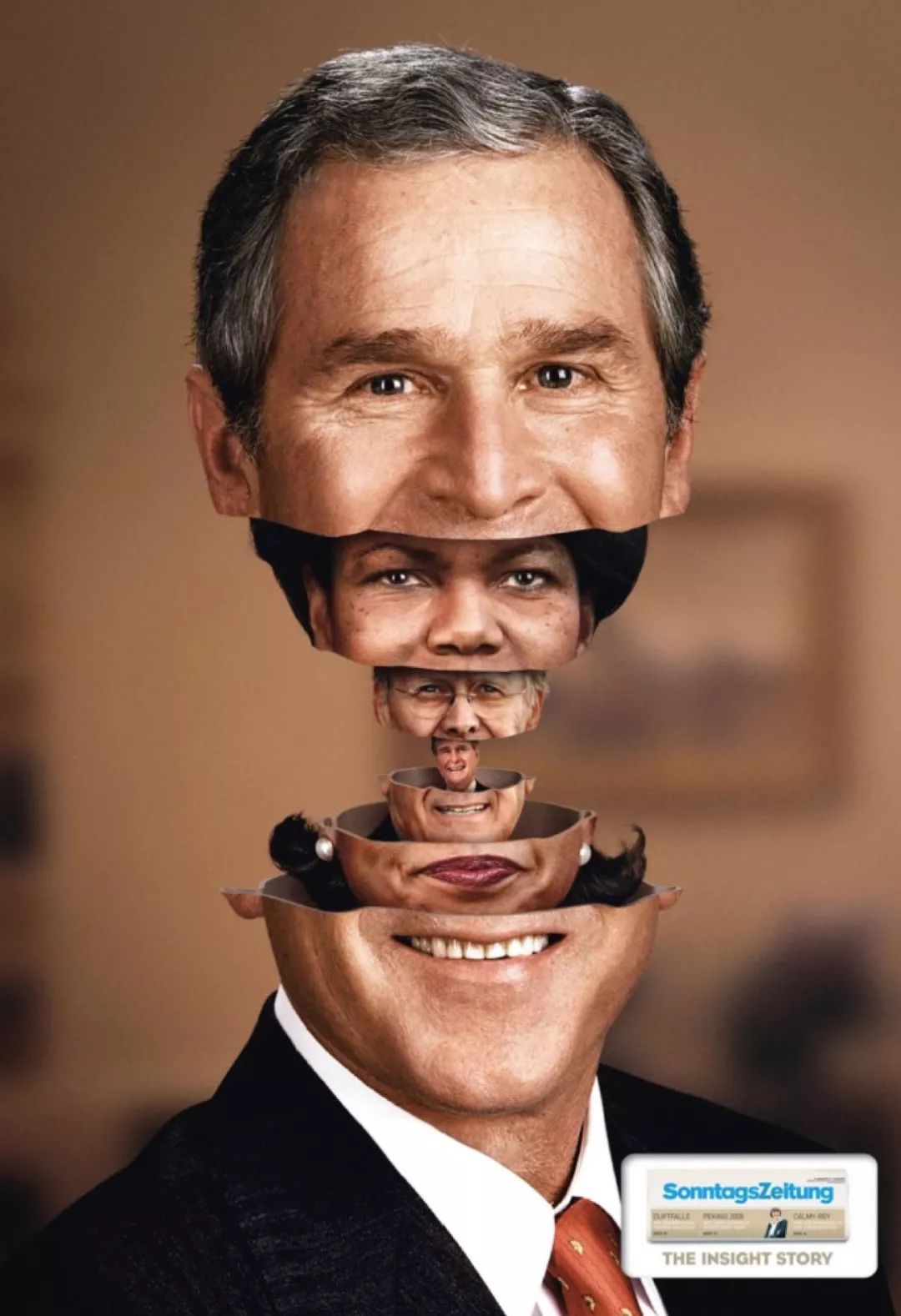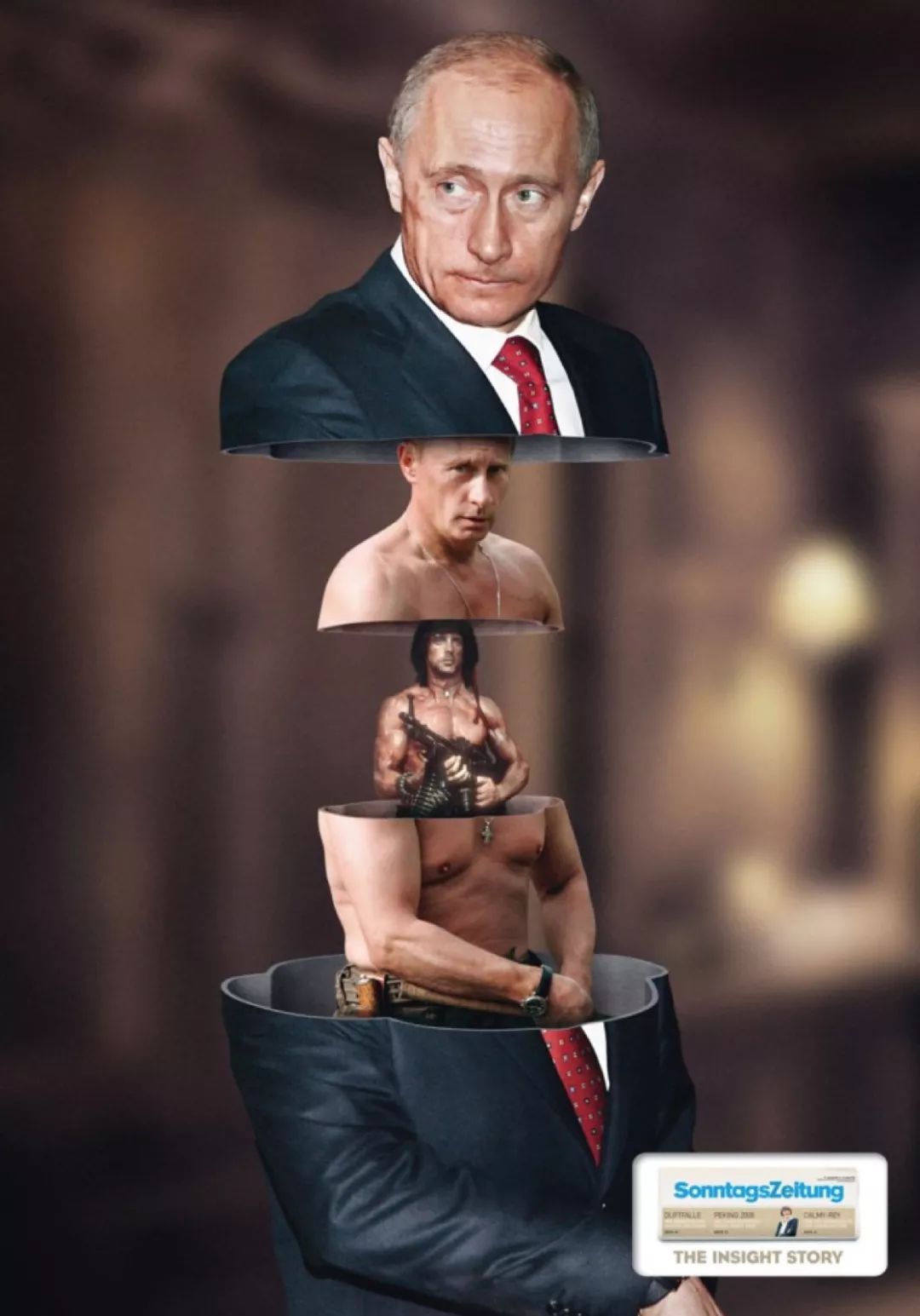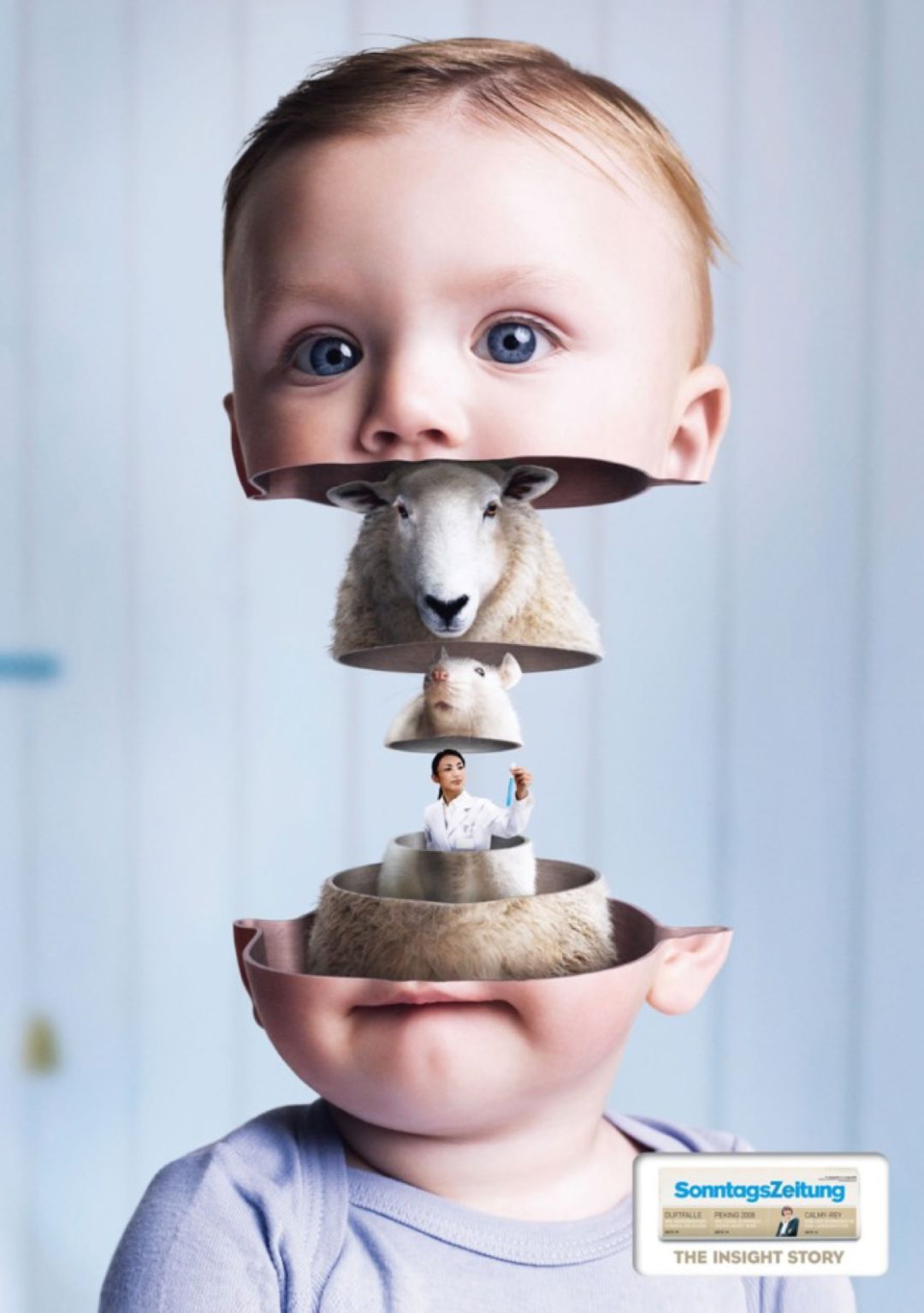 Creative 29th
It's not amazing
Case: A stationery brand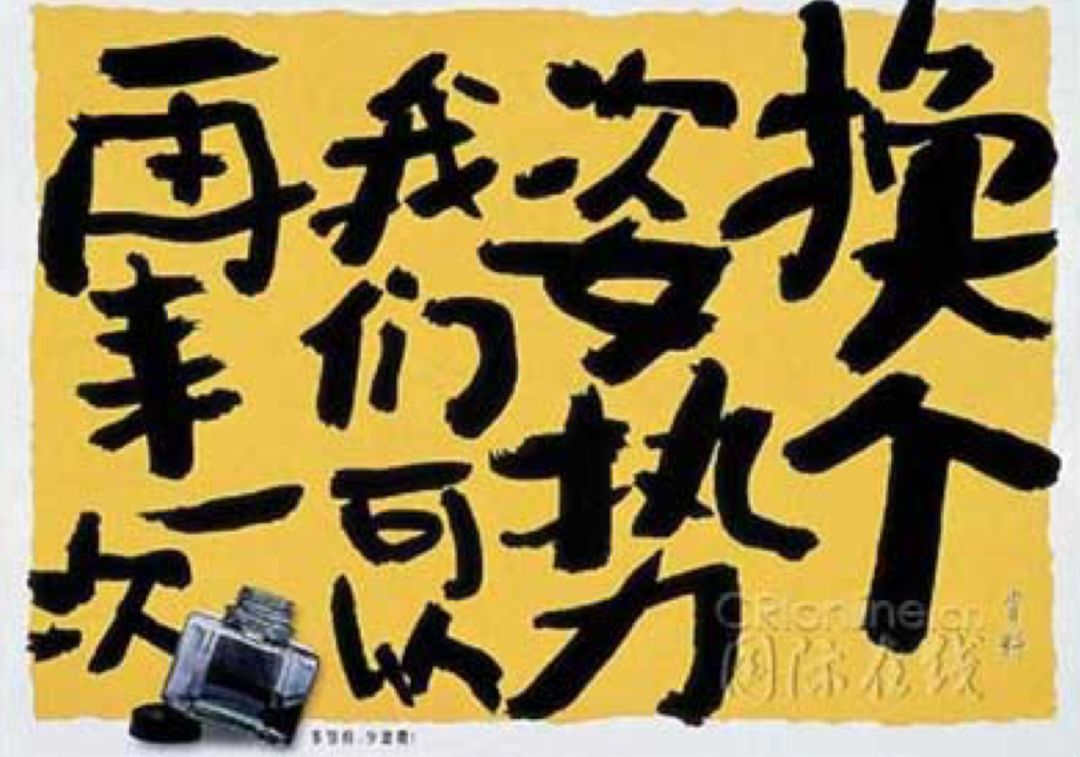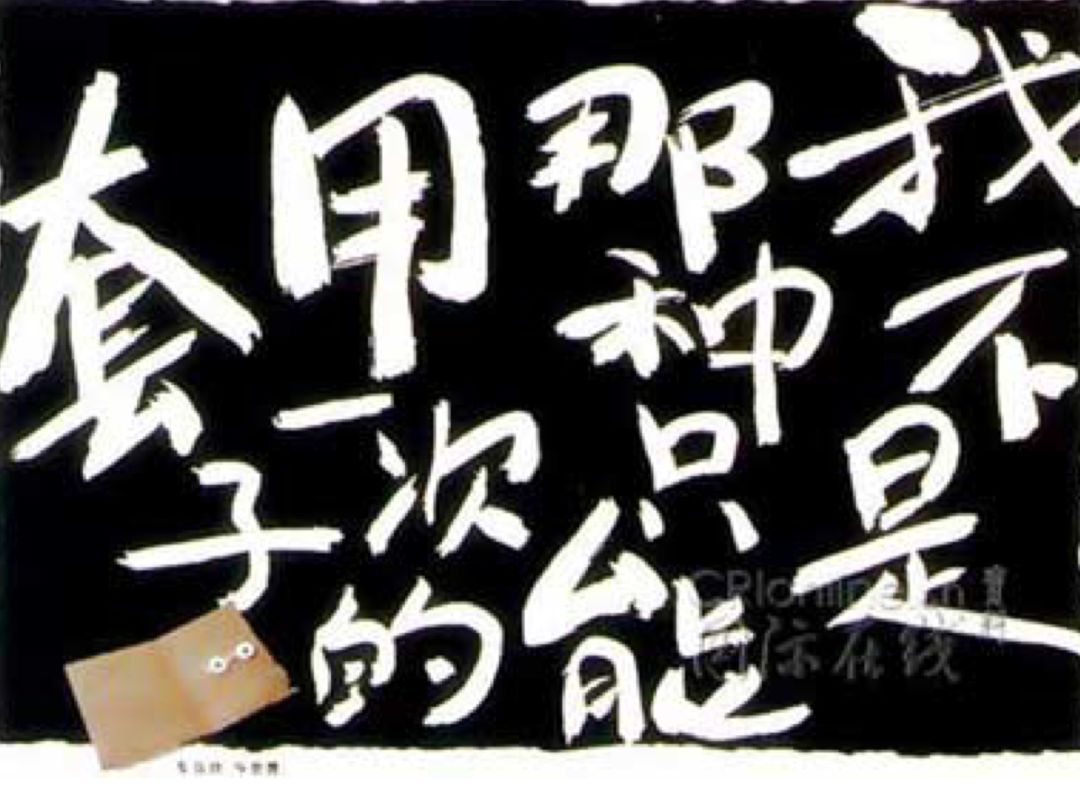 Creative thirty
A new play is said
Case: Xiangkou beads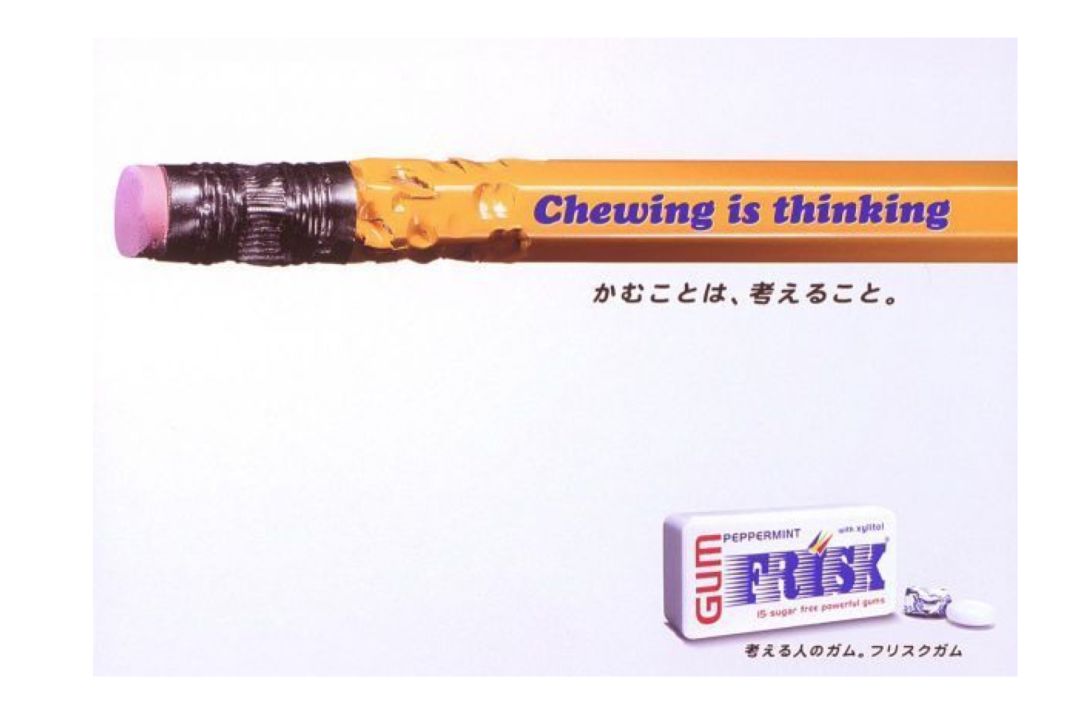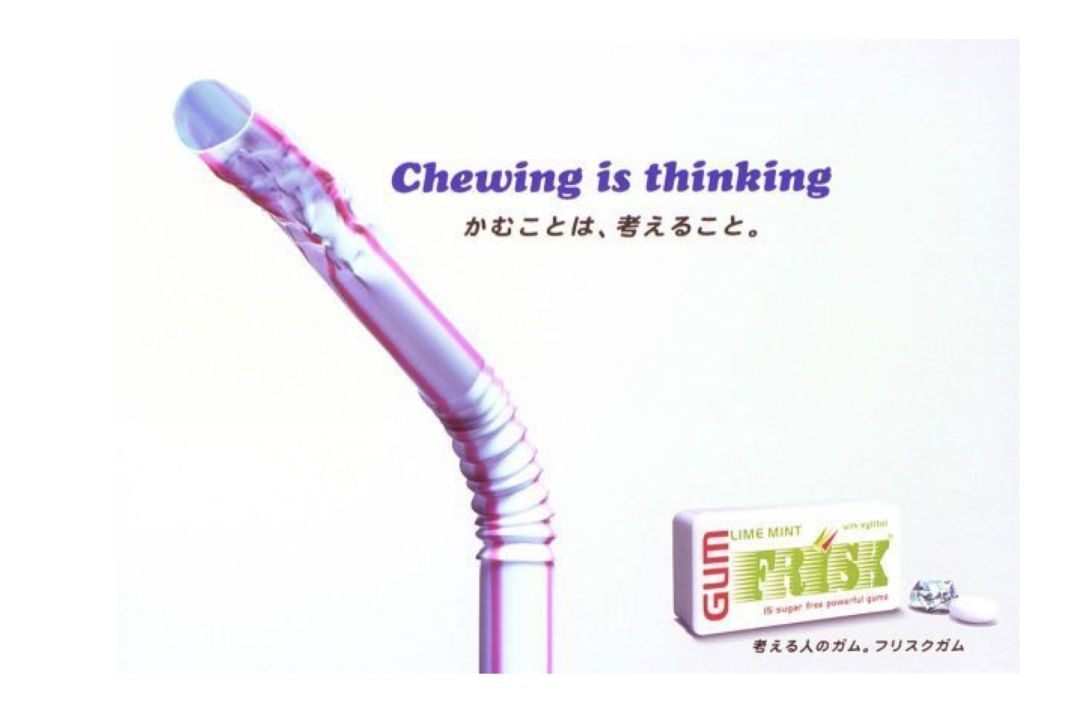 A wonderful word from life
Chewing is thinking
According to this wonderful word to do the idea of mouth beads
Creative thirty-one
Black humor is dark enough
Case: Low-fat beverages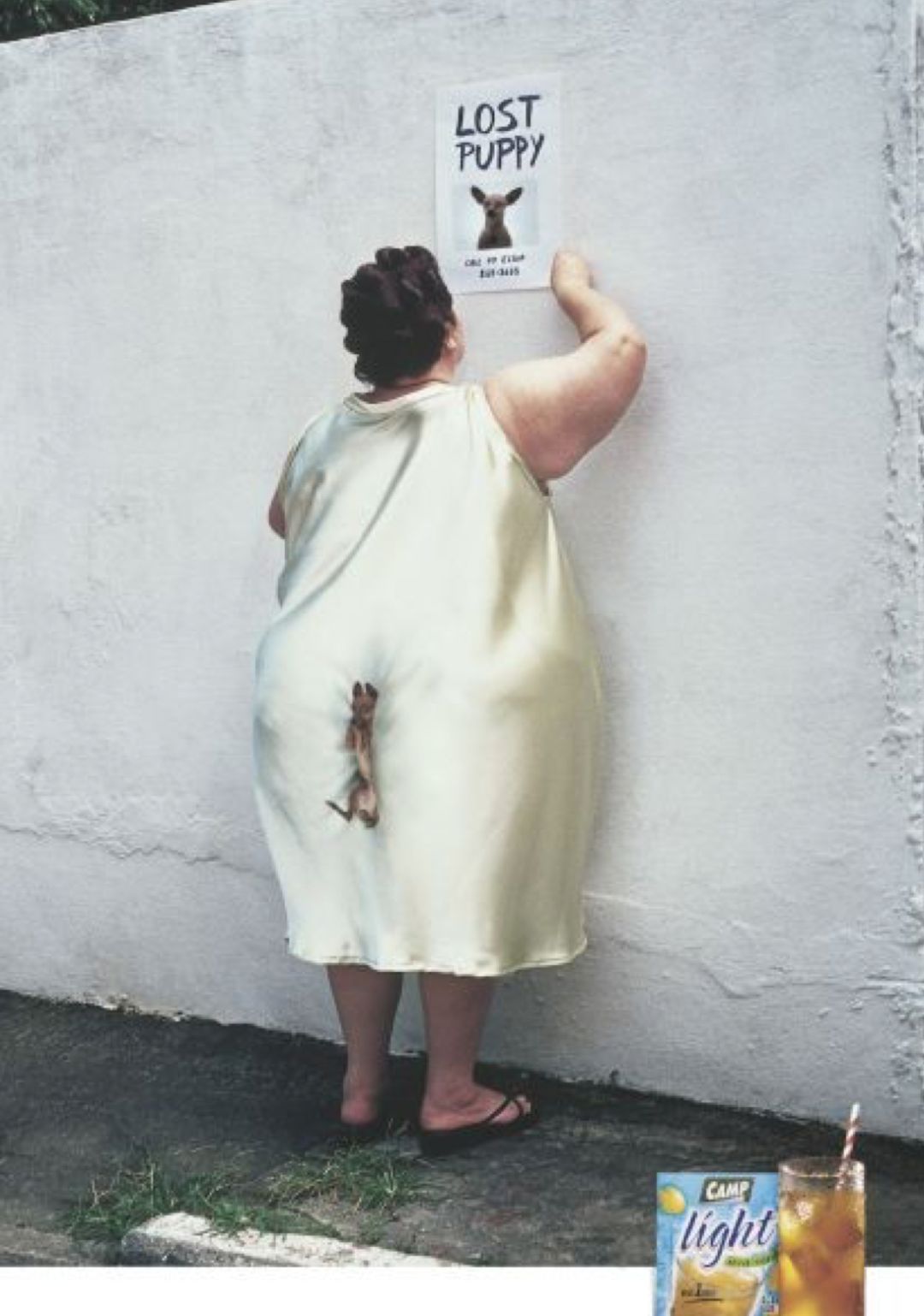 Low-fat fruity drinks
Look for the lost dog
Creative thirty-second style
Feel free to humor dramatic
Case: Telecommunications company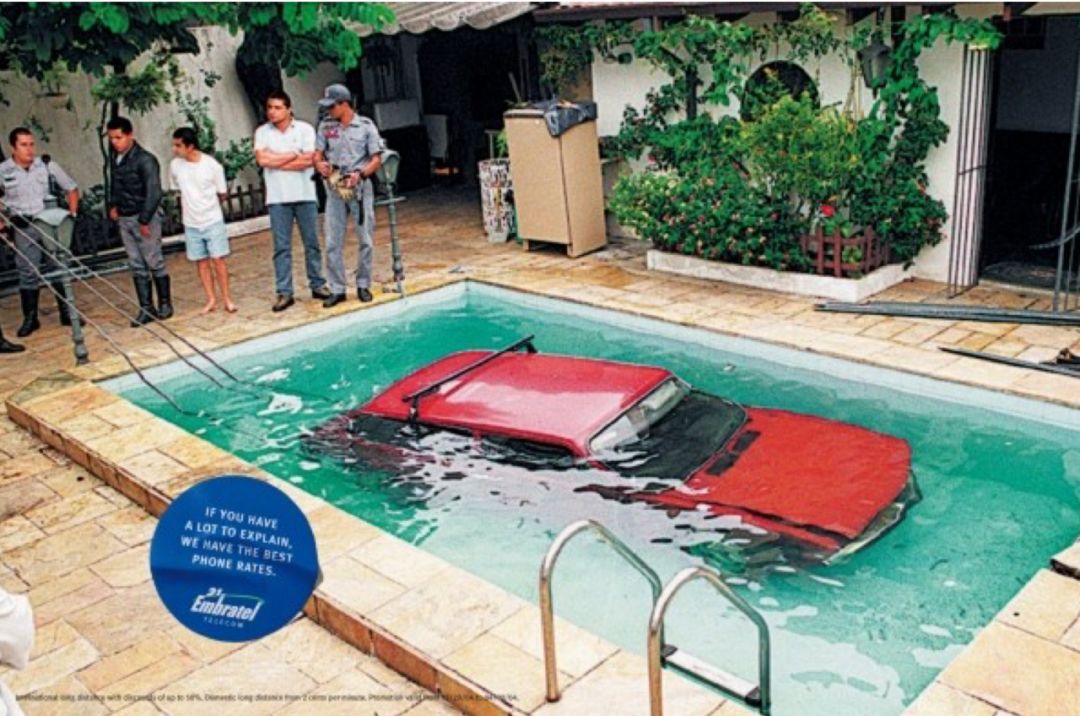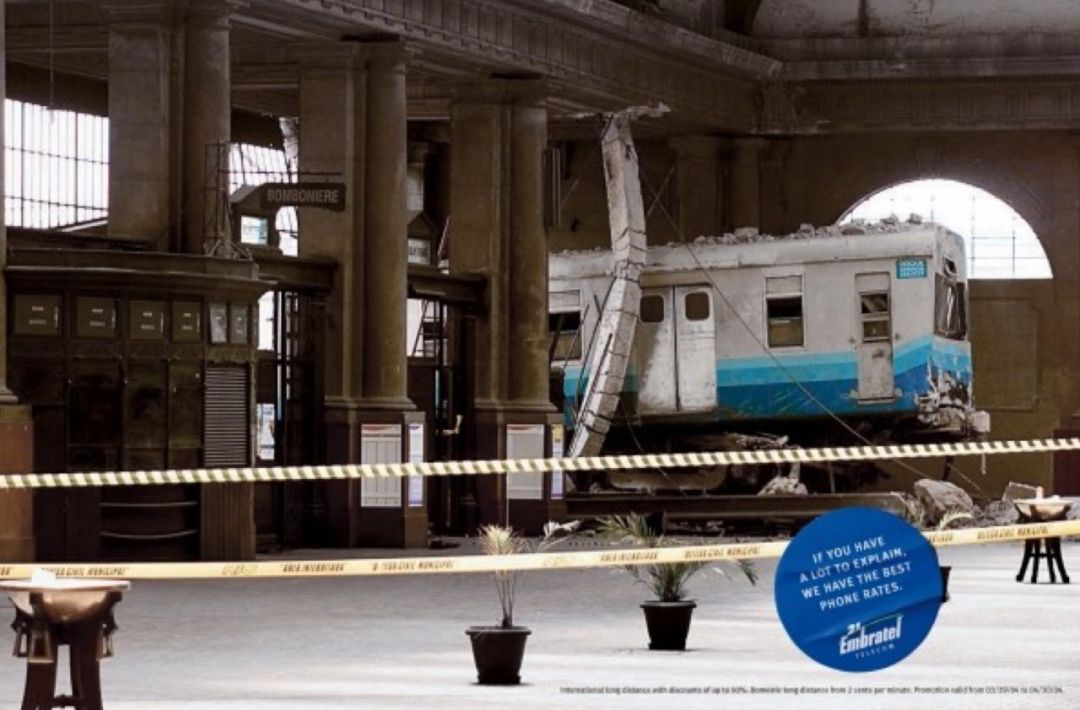 A manuscript of a telecommunications company's services. 
If you have a lot to explain,
We have better phone rates.
Creative thirty-third
What's wrong with something?
Case: PS2 game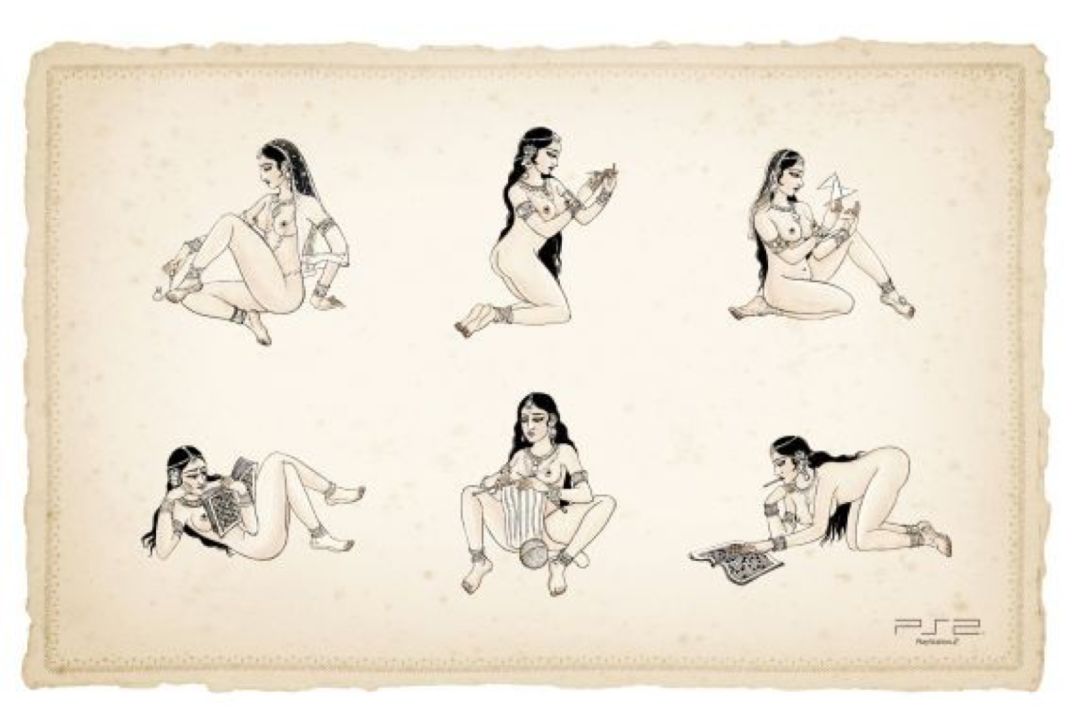 The PS2 ad uses a wind moon treasure map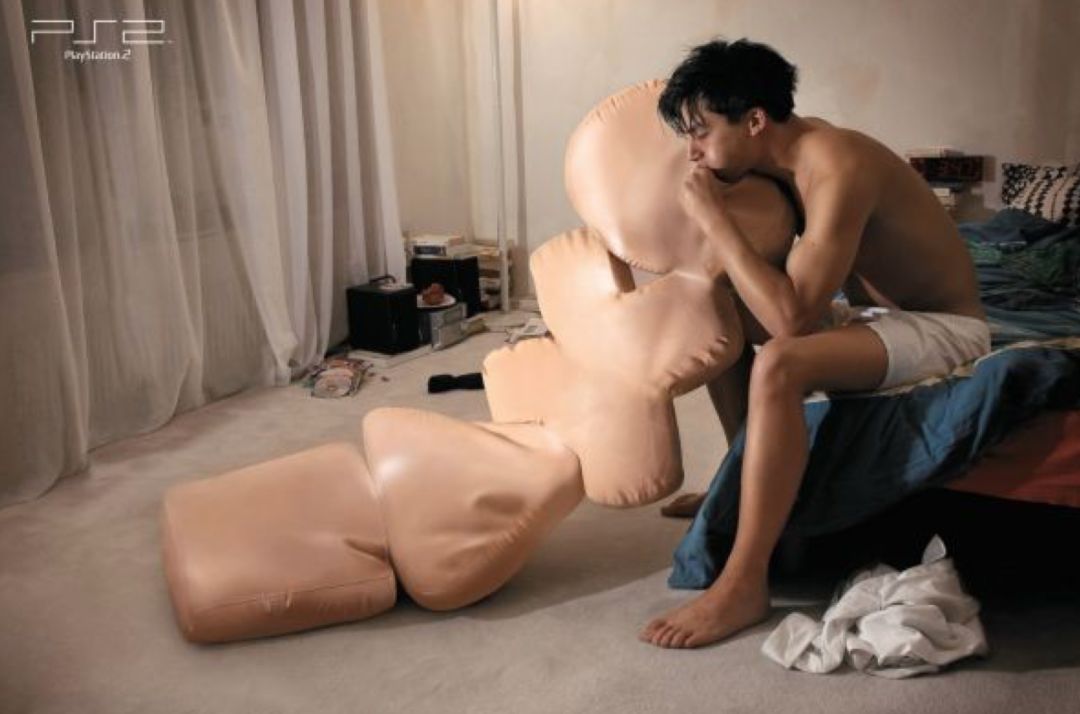 This PS2 ad with the title "Inflatable Doll"
Comparing the pleasure and sex of the game.
---
The creative thirty-three is over. Now the popular TV series "Breaking the Sky" has a set of basic boxing called five-line boxing, according to the inside, all the methods have evolved from five-line boxing. And this 33-type also similar to the existence of such a, now a lot of creative works, with the means of installation or technology, coat packaging, so the bath fire re-born. If we look at the kernel aside, we'll see that a lot of things are connected.
This article is an introductory post shared with colleagues in the age of social media underdevelopment by Huang Yandong, a paper and art consultant. In fact, there are many versions on the network, some are called "Omei internal training materials." The original name is "Creative Nine Yin True Thirty-three", is my personal online spent 10 yuan to buy, the result of a question to our consultant Huang Yandong, he was revised in 2004 version, also without my permission by others to buy and sell. An interesting episode. Finally, thank Dongo again!
---
WeChat has been revised, and it happens that our content has been adjusted
If you like us
Then set us as stars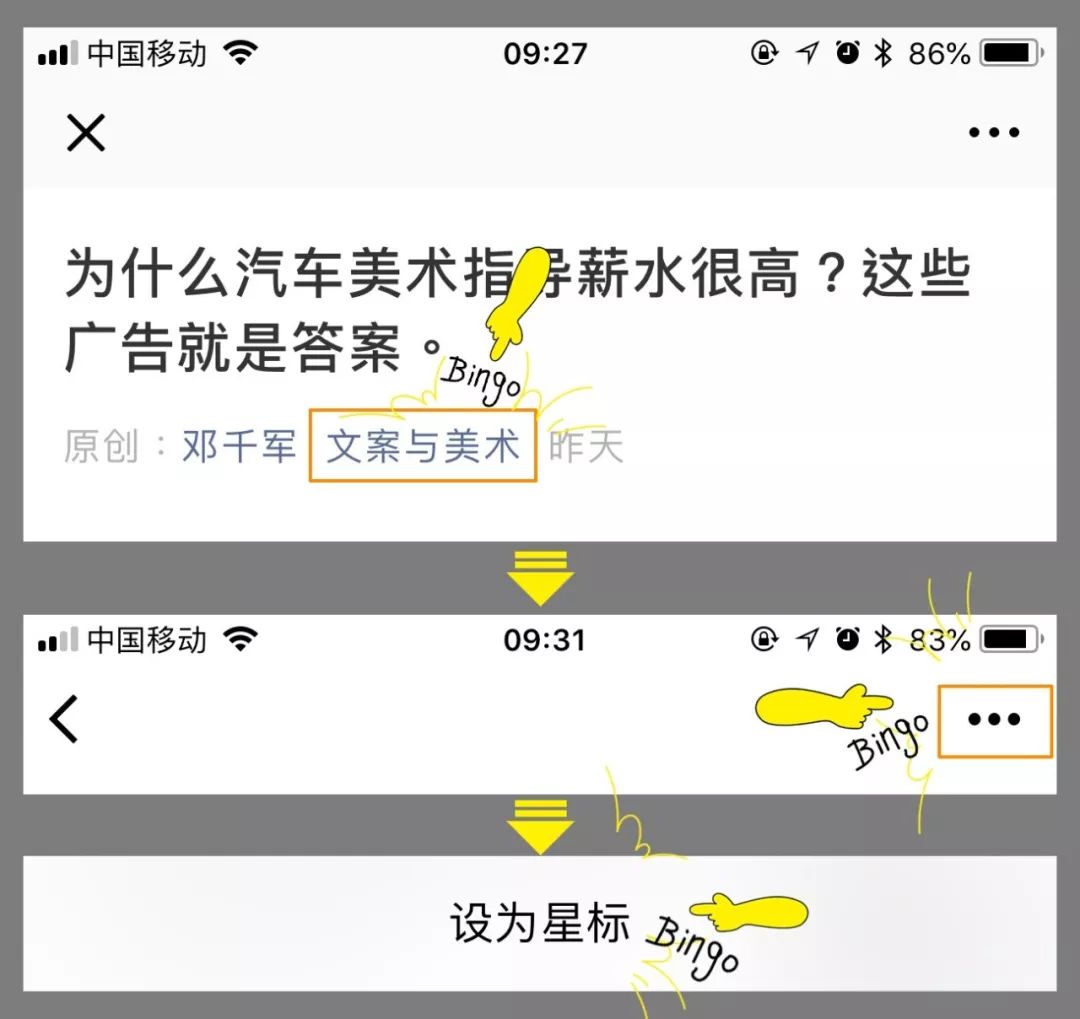 The advertiser's desk book
A sofa of paper and artReadings and poisons
You can find it here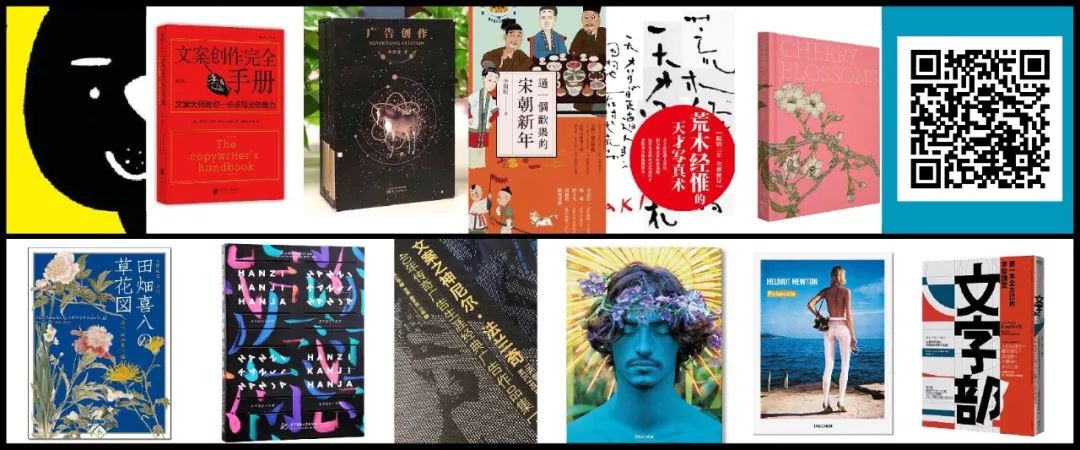 Gu Q
A three, Mo Fan, Huang Yandong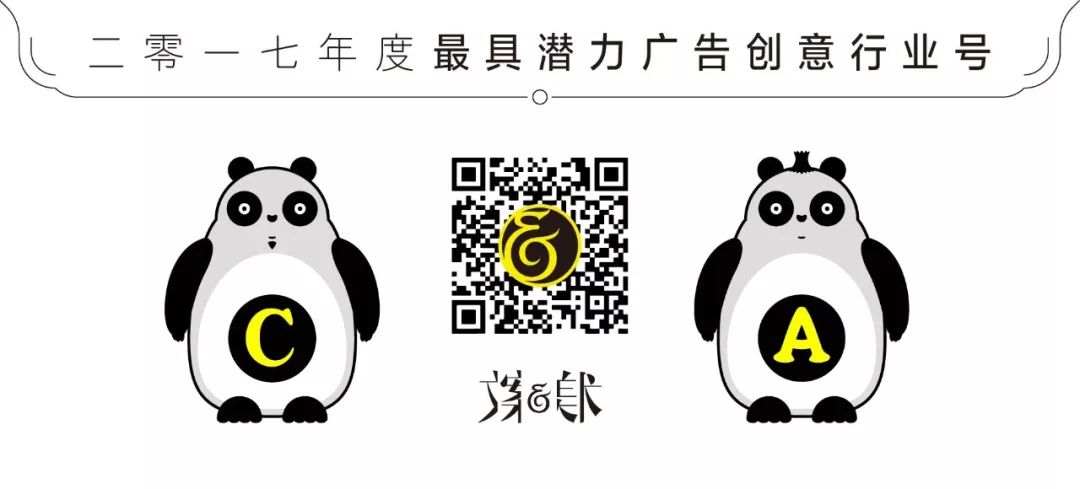 ---