Thousand Chat Voice Review: Conversions for Facebook Ads on Independent Stations
On November 1st, Shenzhen Topology held a "Independent Station Facebook Ad Delivery Conversion" online pre-chat voice, this time our focus is on how Facebook can run independent site conversion ads to promote the single, this event, a total of nearly 200 sellers participated in our voice sharing, we are very grateful to the seller friends to listen to, but also very grateful to partners for forwarding promotion.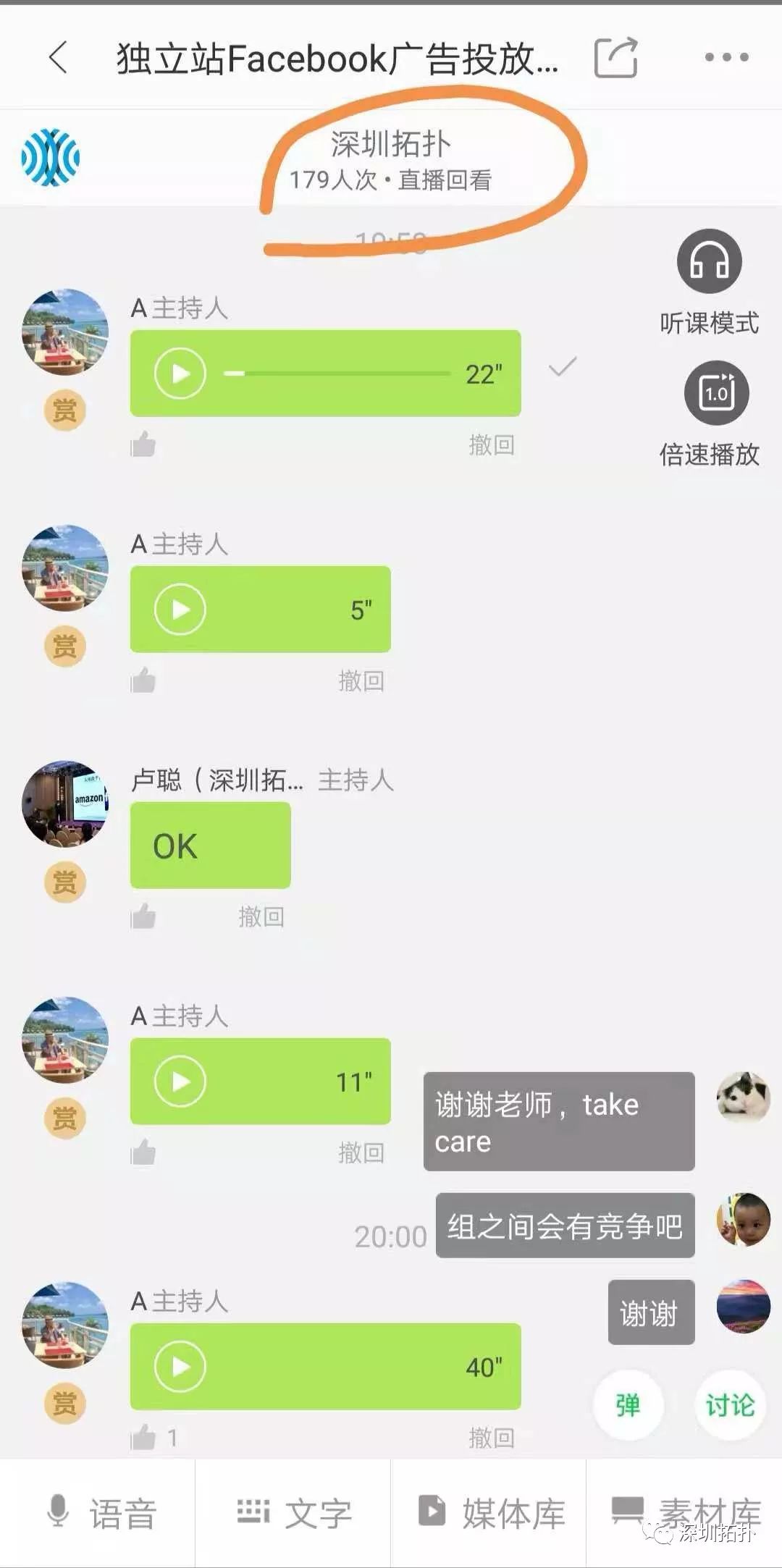 This thousand chats is the main lecture of our company Lu Cong lecturer,This time Lu Cong lecturer is on his way on a business trip, because of the tight time had to finish this thousand chats at the airport. But the effect was more than expected, and the discussion in the thousand chats was very heated.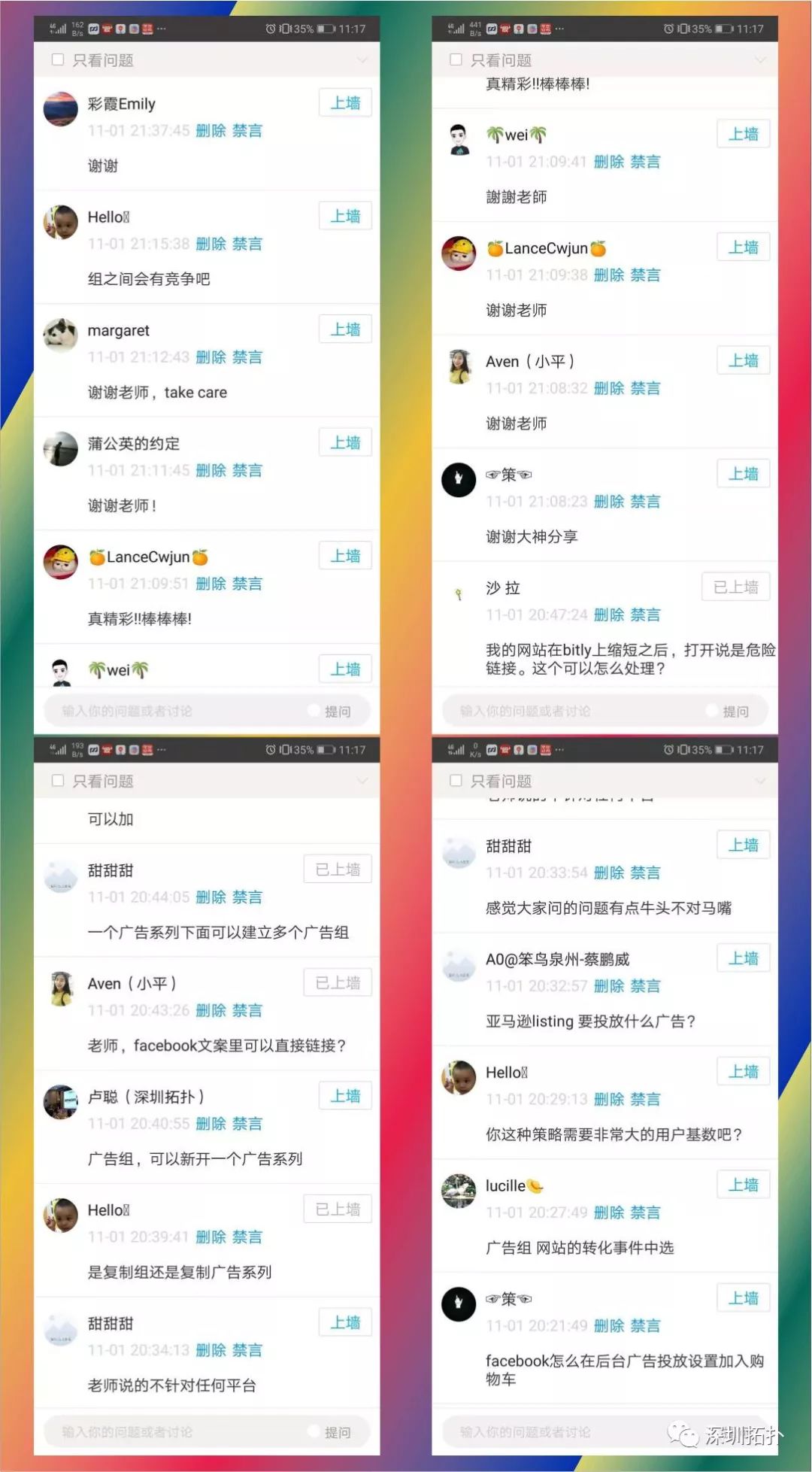 Participating in this thousand chat partners must be very fruitful, did not participate in the friends, I believe you must want to know what this time have said, the following is our outline: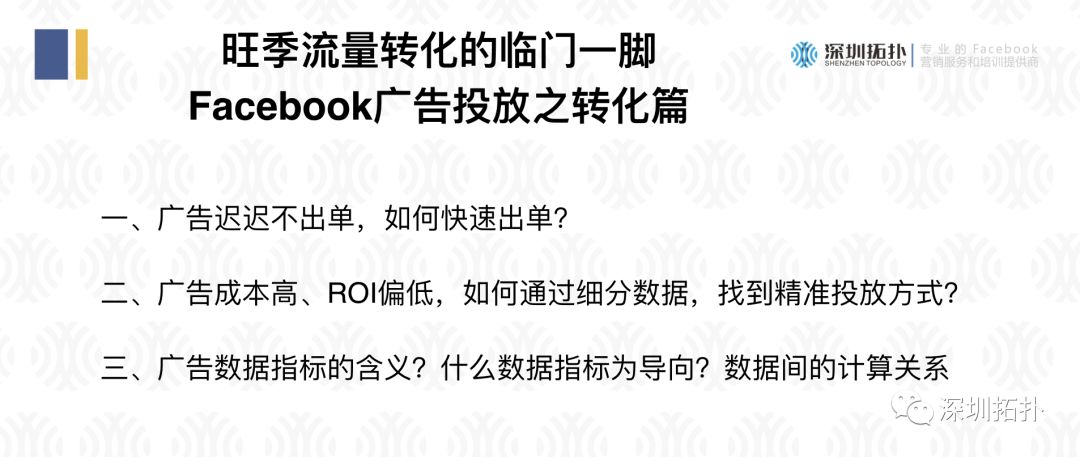 Below, is the essence of the main content, the content is all derived from the Shenzhen topology of its own case test results and conclusions:
(a) How to solve the problem of advertising?
According to our case at the end of October, a product that has not been expected in more than a dozen days has been issued continuously after a reasonable setup. Here are some of the key points we've come up with to improve Facebook's ad conversion rate:
1, the landing page of the advertisement
Select the website product page, and preferably alreadySales.Nice productpage, don't select home page, and don't select product catalog page.
Some people think: ads should run on the site's home page, right? This allows visitors to have more choices and end up ordering their favorite products.This understanding is wrong becauseThe most important thing that Facebook wants to pay for when it launches is to capture the expectations of the user right now and show the product to the user, so that the customer can quickly complete the purchase conversion. Bringing users to the site's home page or landing page leaves the site with too many choices, and eventually more than 99% leave the site without a purchase.
In addition, floor-to-ceiling pages of products, pages should be optimized. One of them, the page needs customer reviews with some data. Shopify has a number of app plug-ins that can be used to transfer platform product page reviews to Shopify, or to generate reviews directly on the product page.
2, the audience of the advertisement
Based on our analysis of the seller's past data, we note a very important phenomenon: past conversions come entirely from repeat visitors rather than new visitors.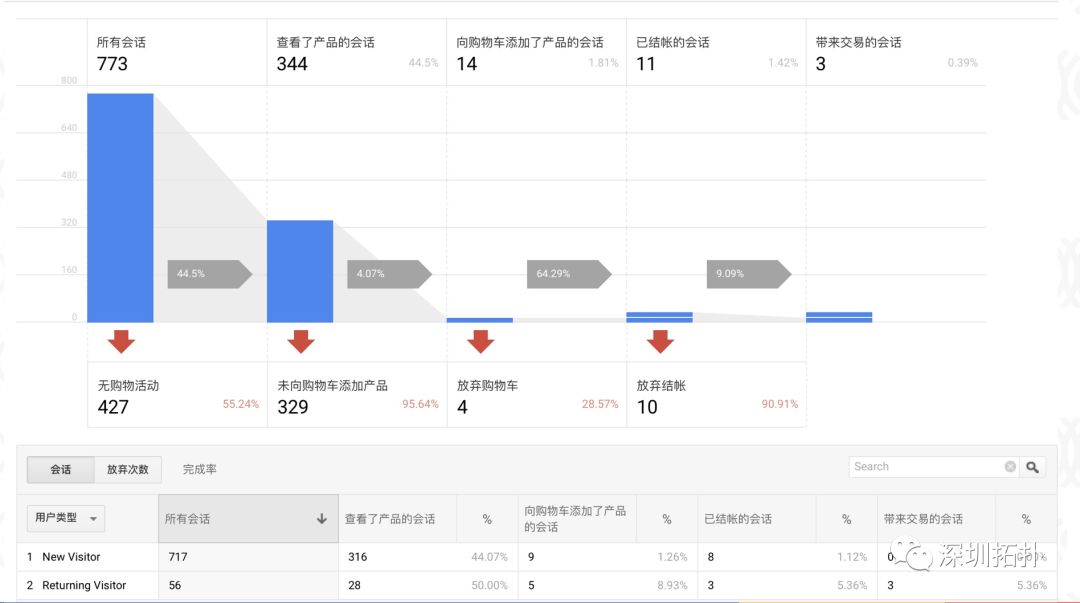 Based on this phenomenon, we selected the "site visitors and users with specific actions" crowd as custom audiences for Facebook ads and created ad re-marketing. At the same time, the accuracy of this group was predicted, so we expanded the lookalike Audience from this group. It turned out that the choice was valid.

3, advertising creativity and paper
Regarding the idea of advertising, we recommend: If it is to run conversion ads, advertising ideas should be highly relevant to the landing page, so advertising ideas are best their own company rather than foreign ideas. With good foreign ideas, users will be highly interactive, but often the conversion rate of traffic is very low, deviating from our conversion goals.
On creative selection, we recommend using length inShort video in 10-15 seconds or lessAs appropriate, the video will be more aesthetically beautiful with a moderate use of filters.
On the case making, because this product is unfamiliar to us, so we reference other highly interactive paper on the paper. Here's a tip: If we're new to the product and want to know what kind of paper work can attract users, we might as well collect highly interactive paper on Facebook.
For example, if you want to find a good wig address for lace wigs, you can search for "lace wigs" on Facebook and select "Posts"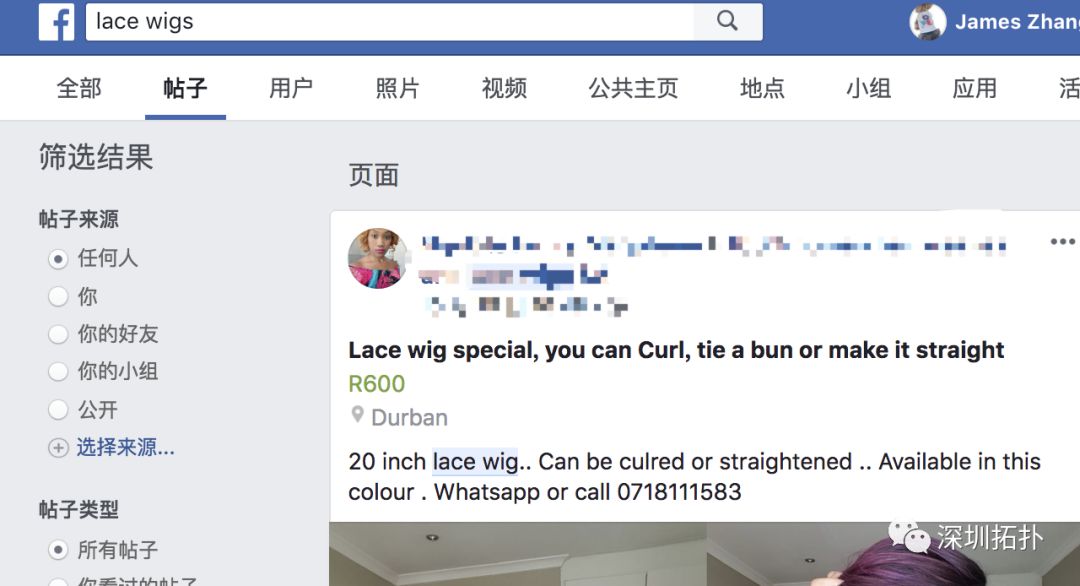 4, other related
These include enabling Campaign Budget Optimization, discount code usage, and non-converted recovery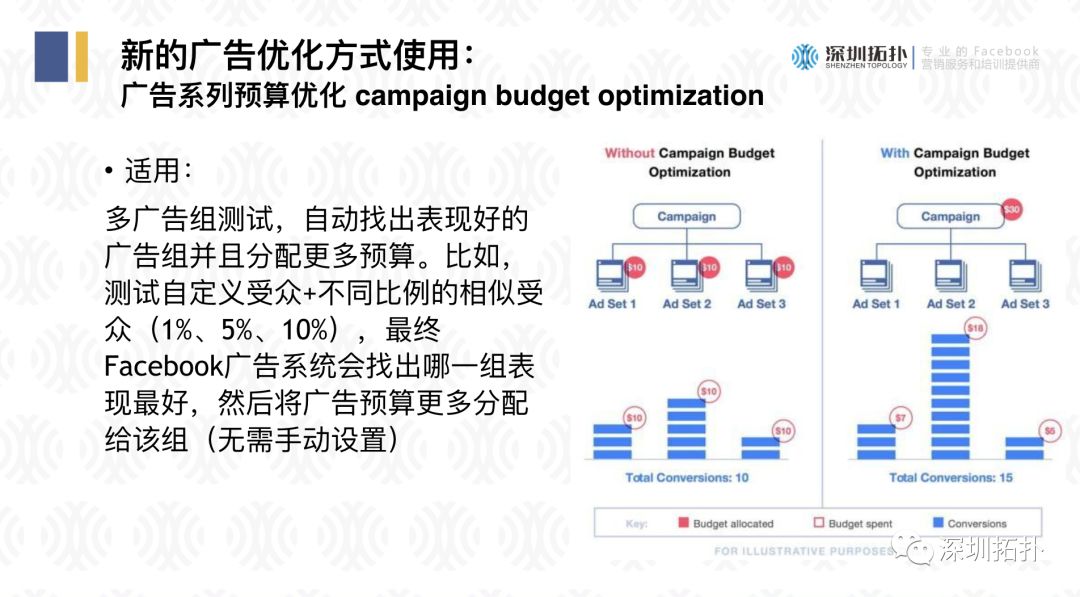 (ii) Advertising has been converted, but ROI is low,
How do I improve the ROI of my ads?
This conclusion is based on several of our related actions and diagnostic web site cases. From the ROI promotion point of view, advertising needs to find the most accurate people. In the following case, we found differences in ad performance between different age, gender, and location through Facebook ad "segmentation data."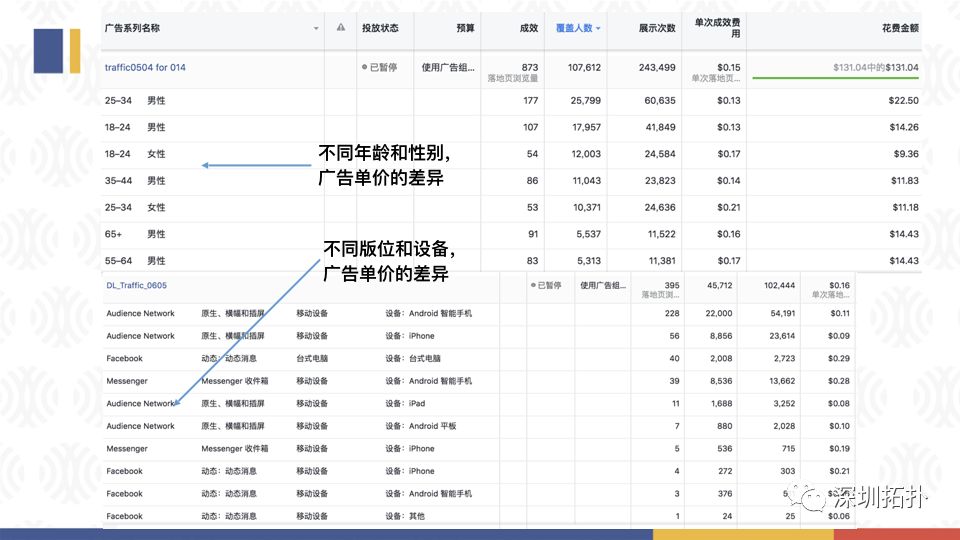 One way to optimize is to eliminate or reduce the low ROI population, thereby improving the overall ROI. Related cases, we are still in operation and testing, there are new conclusions, we put forward to share, discuss.

(iii) Data metrics related to Facebook ad conversions
Facebook conversion ads have different metrics, some of which are as follows:
CPM:Cost Per Impression
CTR:Click Through Rate
CPC:Cost per Click
CVR:Conversion Rate Conversion rate (generally refers to conversion volume)./Page traffic, as calculated belowConversions/Ad clicks)
AOV:Average Order Value Average unit price
CPA:Cost per Acquisition Average cost of guests
ROI(ROAS):Return on Investment
Of the many conversion metrics, conversion rate CVR is the most important. In this online class, we also focused on delivering conversion ads that are CVR-oriented rather than CTR or CPM/CPC-oriented.
For more details, please listen back to this content.To hear back about the conversion-related settings, welcome to sweep the code our staff WeChat QR code, get this pre-chat will listen to the link: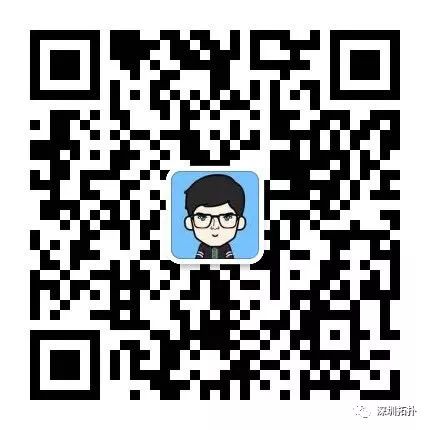 ————————————————————
Important notifications
On Friday, Shenzhen Yiqi Electric Business School, in joint with Shenzhen Topology, will hold a Facebook Operations Training Course 019. At the end of the season, the three-day system learns all of Facebook's knowledge and skills.
For more information, please scan the code below the QR code or click "Read the original text".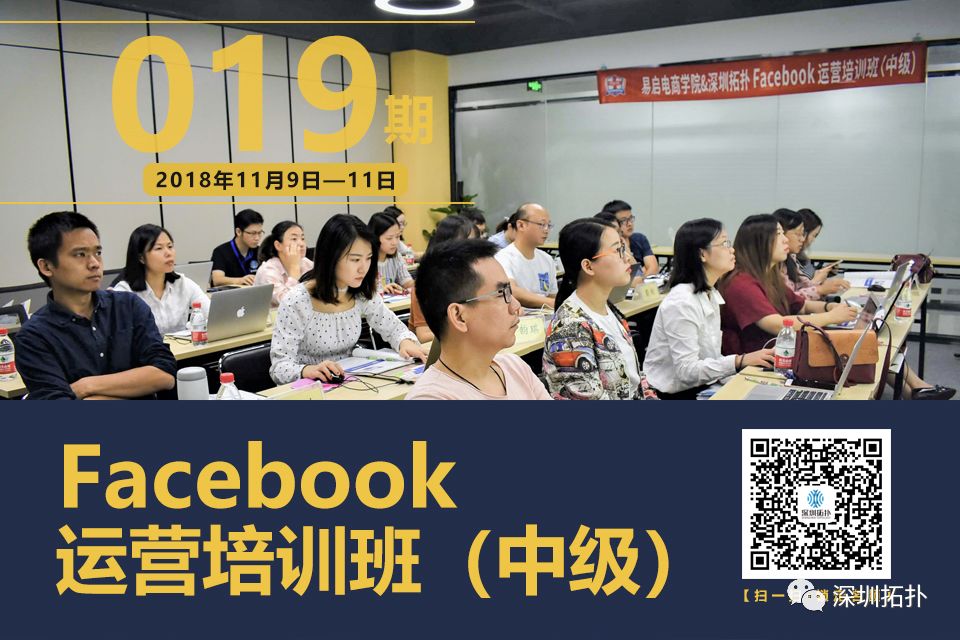 ---