The most cool advertising ideas, just serve this one

Author . . 007 (Marketing 007 Master)
Source . . Marketing 007 (ID: yingxiaojie798)
Military training can be said to be the first class for freshmen to enter the university, it is difficult but it is of great significance to each student for a period of time.Many brands want to lay a solid foundation in this first lesson, convenient in the future for secondary or even multiple scenarios of the important link of derivative marketing.
According to the survey:Continuous, multi-frequency brand marketing has a significant impact on college students' brand and product choice, which will change their impression or cognition of brands and products, and thus affect the rate of paid conversion.So, in the skin care and beauty industry, how do these brands use the military training period to do a good job of student group marketing?
Military training will not be less sweaty back, so that it is likely to make up girls who insist on makeup to destroy the makeup, oil, makeup removal problems.
It is insight into this "military training does not take off makeup" just need, Kevlan used this marketing hot spot, choose in the summer and autumn alternate season, the university military training opened when the listing of new products - Kevlan boric acid raw liquid air honey powder.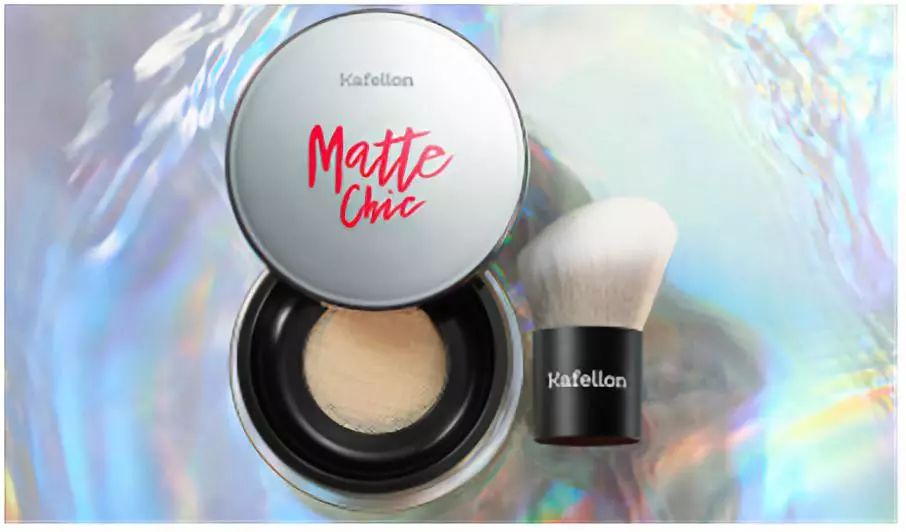 Whether it's the delivery of brand culture or youthful marketing, Kevland is full of surprises every time.
Deep mining core selling point "cool"
In today's increasingly homogenization of products, products must have a better or different than other similar products, enough to let consumers pay for the reasons, deep understanding of the core selling points of refined products is important.
In the process of event warm-up, Kevlan chose to flip the viral video combined with creative posters to attract the attention of young people, invited the new director, actors launched a video about the "cool girl", soft implants into the product, depicting female college students, couples girls, new girls in the workplace three images, from three angles " military training," "birthday", "workplace" will be their daily life "not cool" problems, facing different dilemmas before and after the state of the situation. This in turn conveys The core selling point of Kevlan air honey powder - "cool", cleverly hitting the pain point of the young girl user.
Military Training

Love happens to meet a scum man, full of anger
A touch of high cold, decisively shake off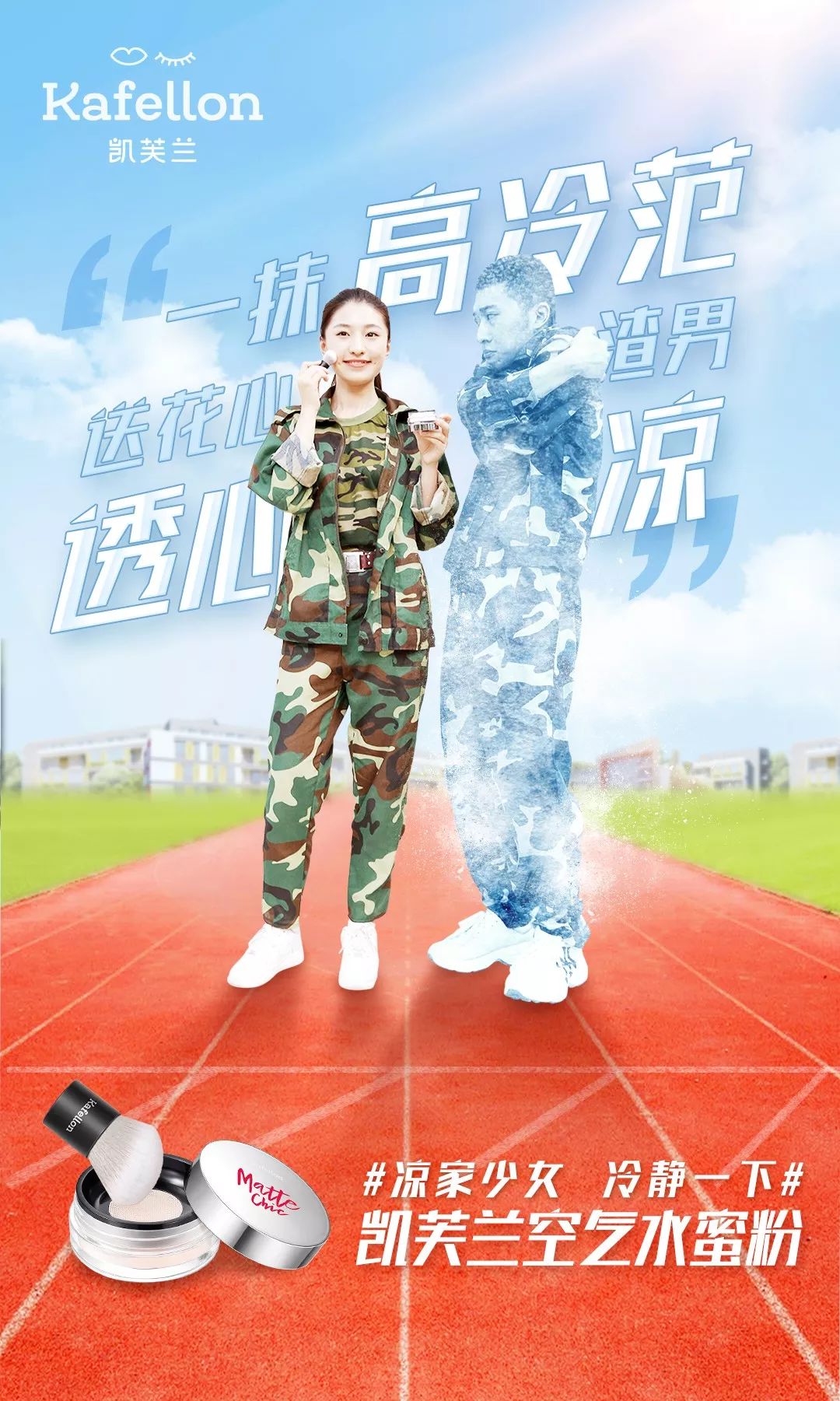 Birthdays
Geng straight boyfriend gifts will not be sent, death Barbie angry to mad
As long as the intentions are good, the temper will not blow up!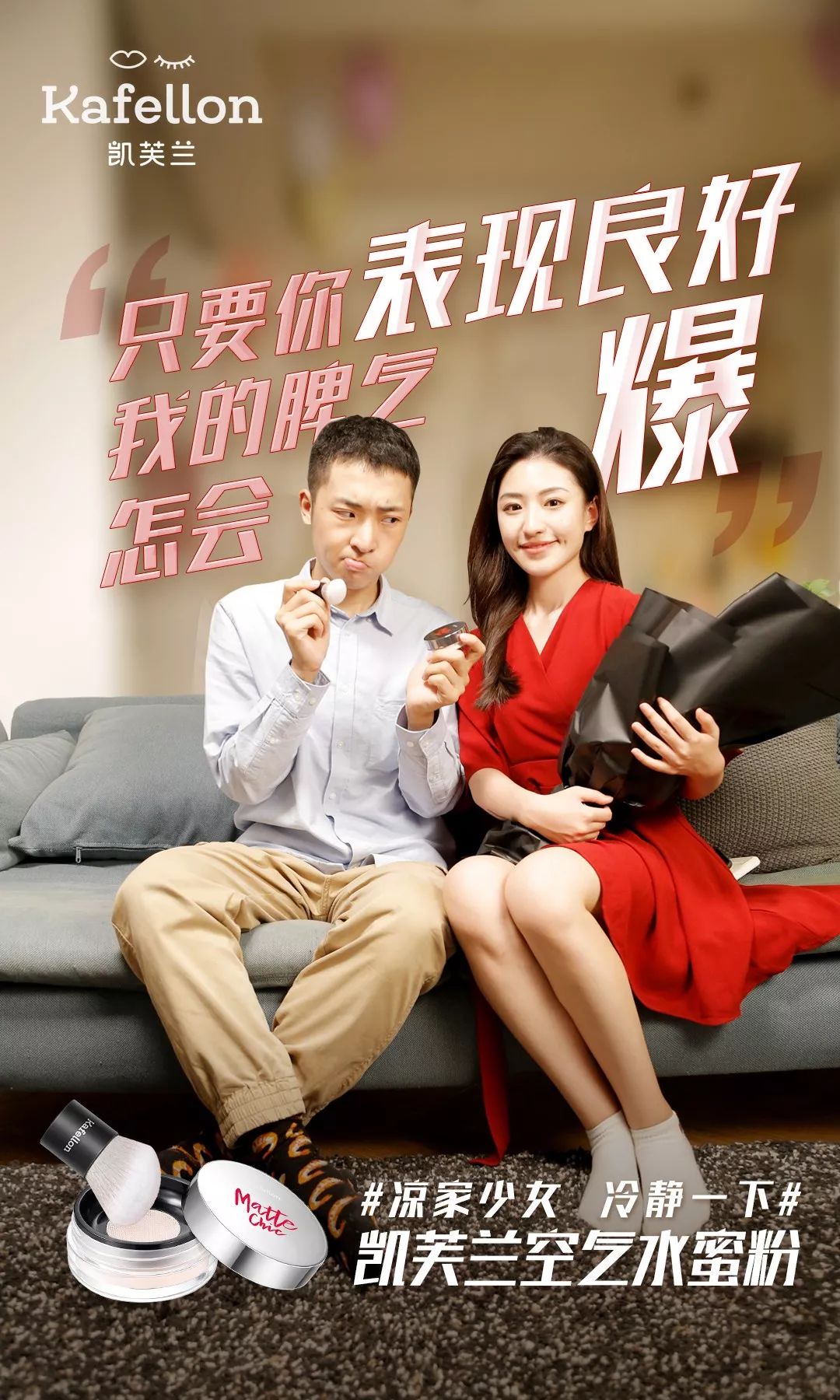 The Workplace
Encountering the king of the workplace?So what
It's much smarter to seize the moment than to take the lead!
Have strength, not afraid to rob!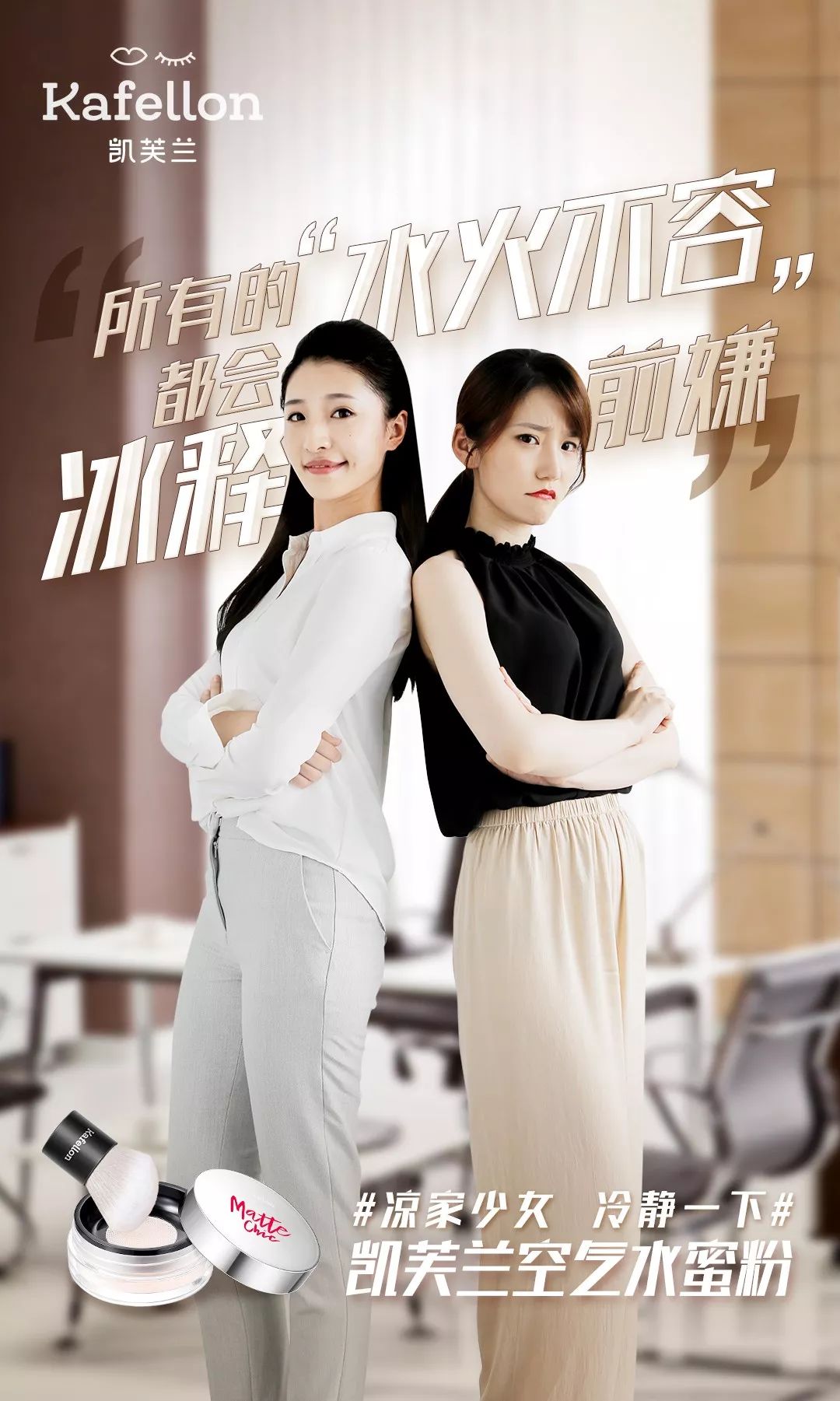 Contemporary young girls do have a lot of troubles in life, they love to explore, hard work, in love and work under siege, to find the most comfortable way to get along with themselves.Kevlan with "cool girl, calm down" to encourage women to break the traditional concept of girls stereotyped image, bold to do the most beautiful self.
Product RTB hand-painted poster theme
For this star single product, the introduction of hand-painted style of four products RTB posters, will be honey powder into a different summer micro-scene, combined with the product of four different RTBs, in the modern poor boring life added vitality, to the consumer depth of grass products, stimulate the consumer desire of highly sticky users, and finally for consumers to present the concept of "Kevlan cool summer playground!"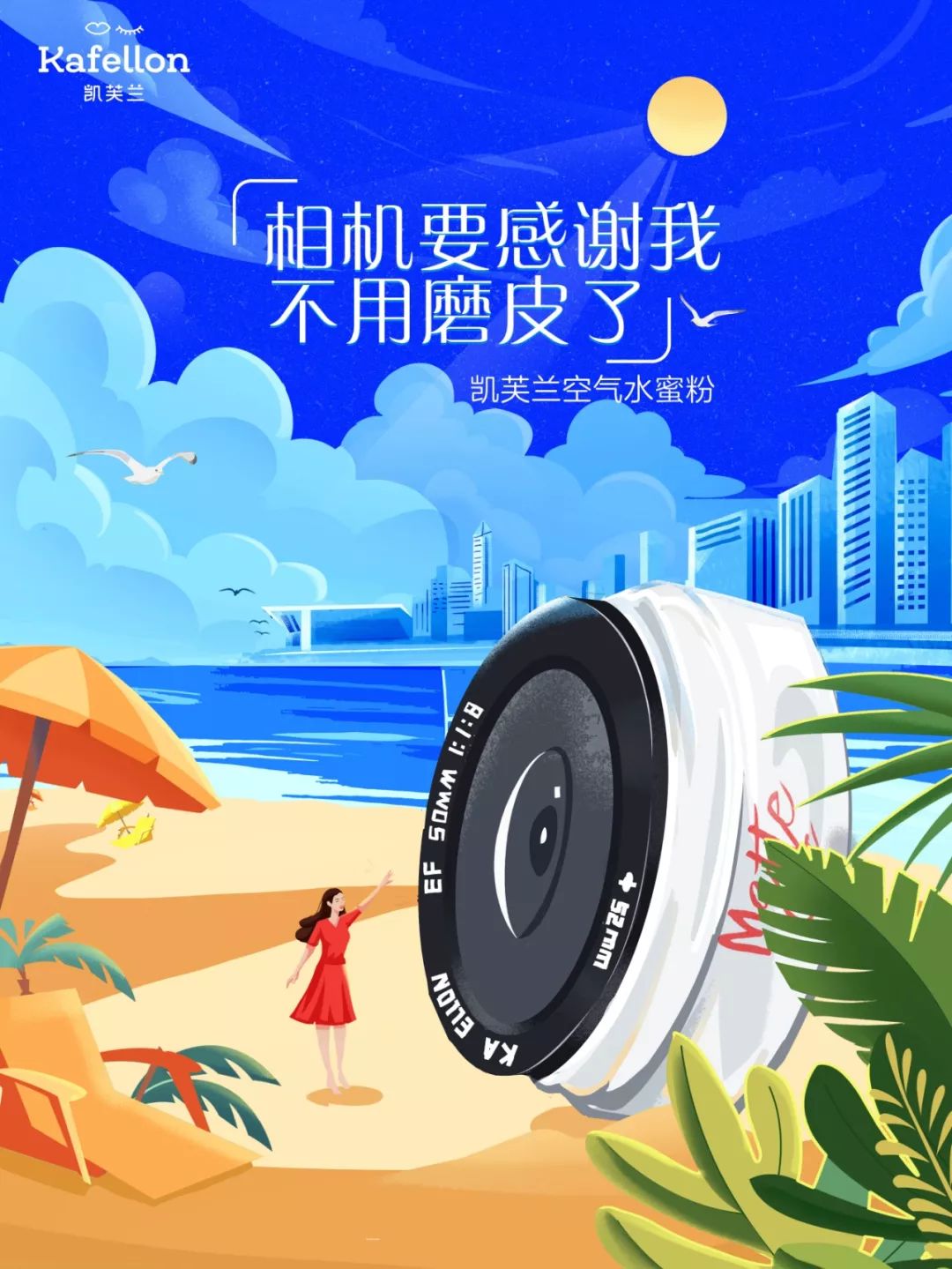 The camera wants to thank me, the skin is tender and slippery, do not grind the skin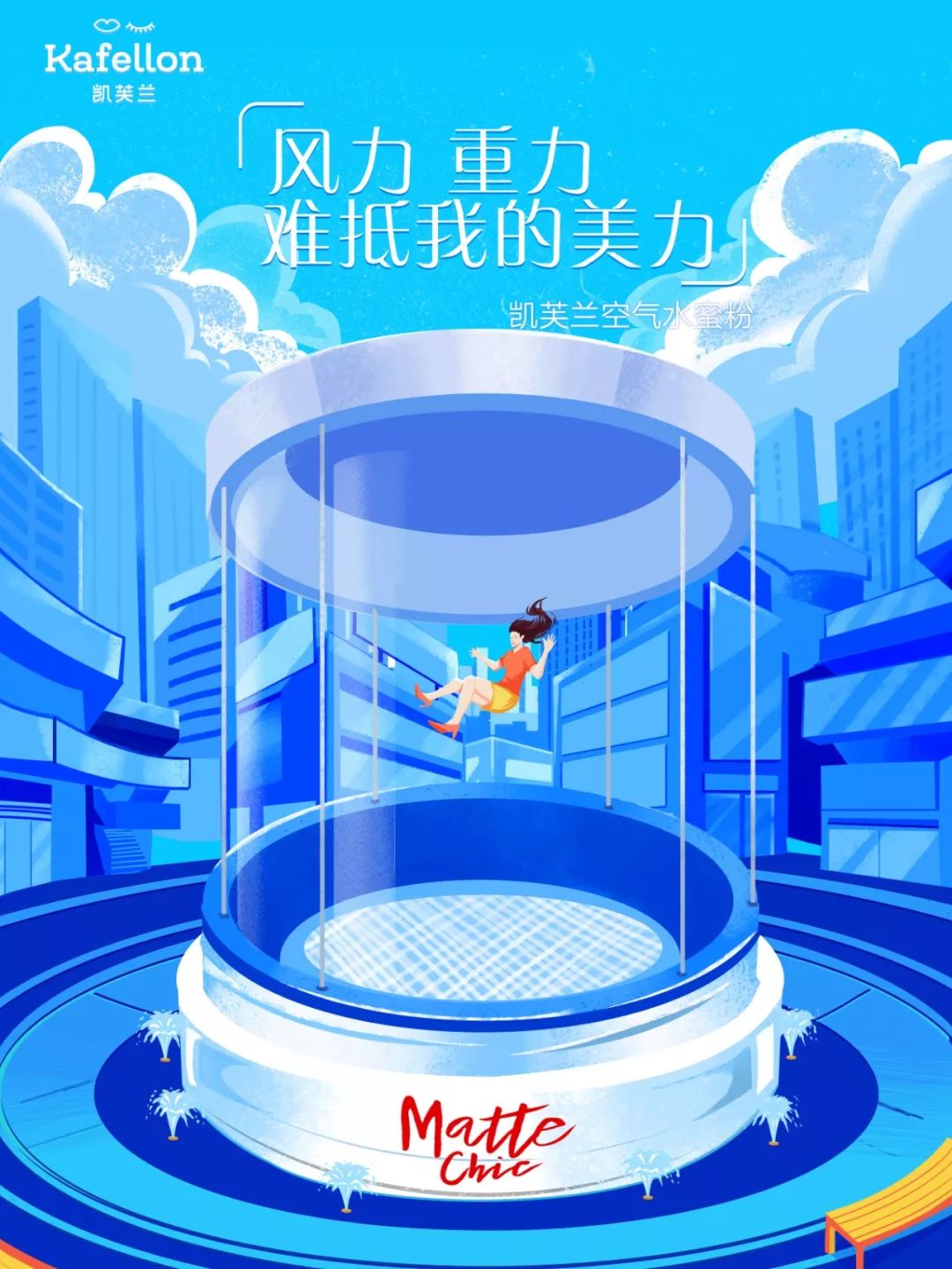 Wind gravity, hard to resist my charm, beautiful enough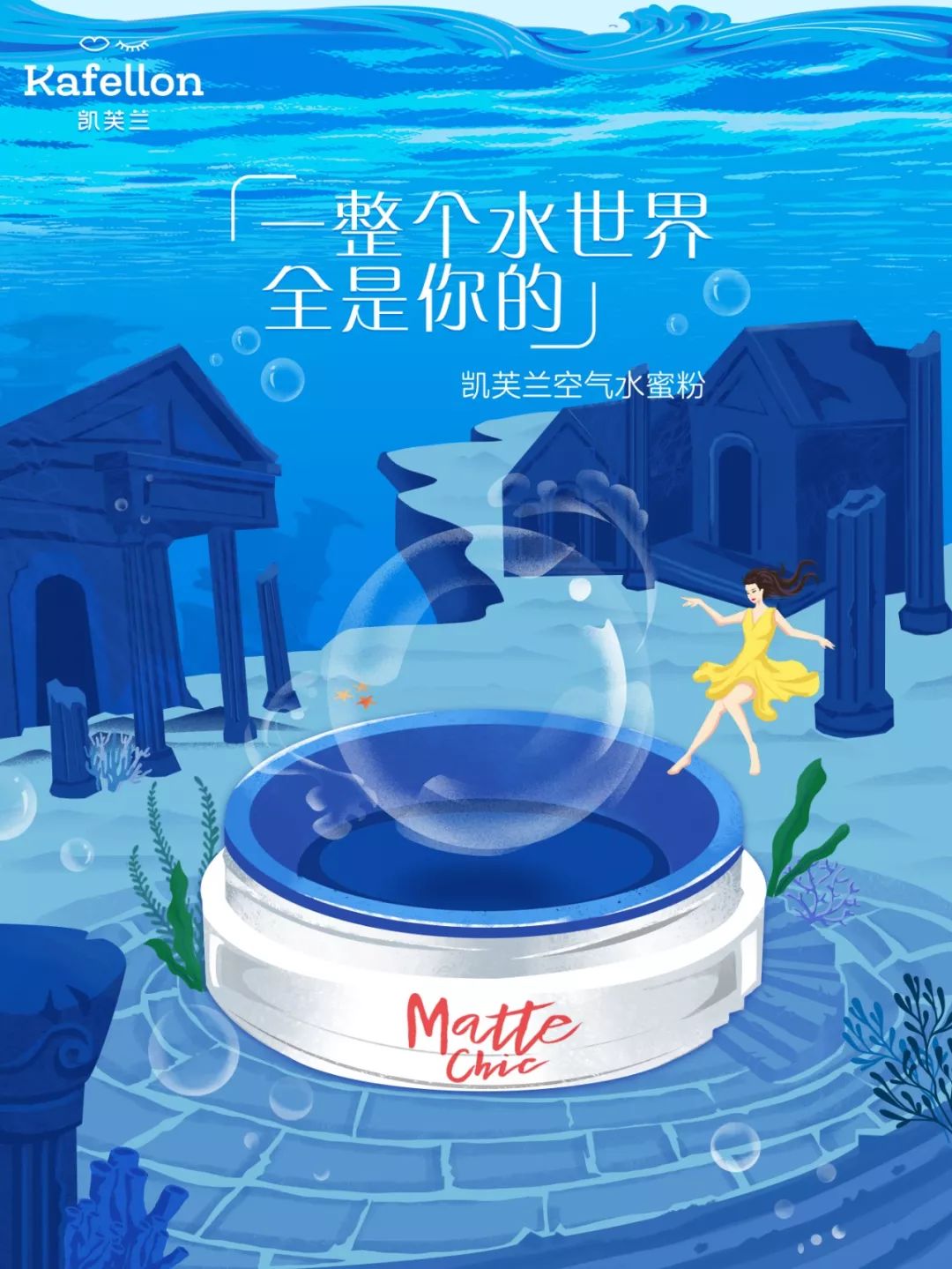 A whole water world, is yours, enough water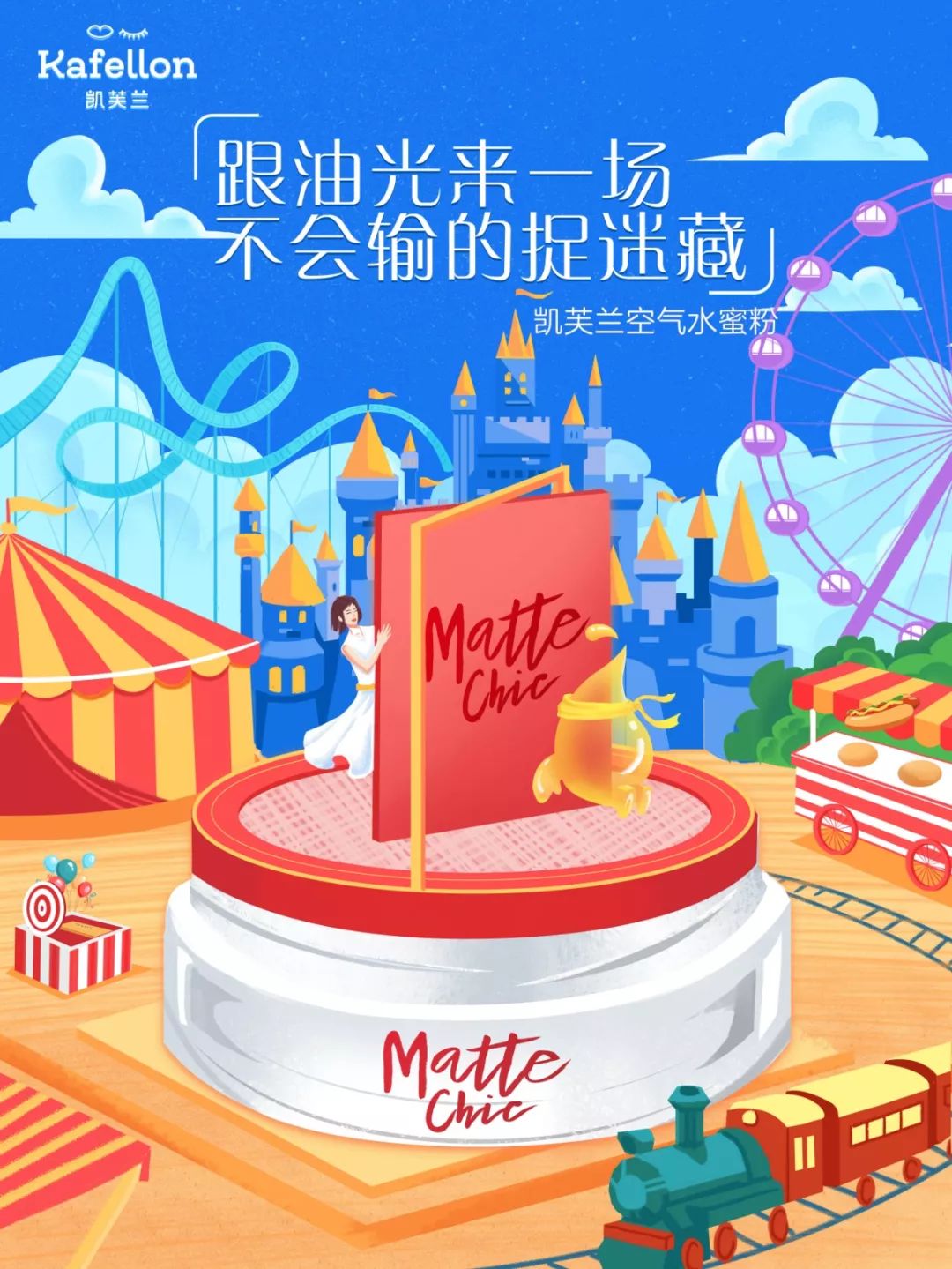 Come with the oil, will not lose hide-and-seek
In response to some of the common problems that young women face in beauty now, Kevlan easily solves these problems with brightly colored, lively and playful posters, which both add to the fun and hit the point of publicity.
Bold and clear to show their brand attitude
When more and more post-95 groups become the main force in the consumer market, brands have distinct brand personality, have a clear brand attitude, for them to become very important, young people no longer like to look "high cold" and "dignified" brand, "attitude" "personality" to drive their emotions and emotions.
Therefore, the brand does not need to deliberately cater to society, but must establish their own characteristics, bold and clear display of their brand attitude, in the brand thinking innovation, and consumer interaction more closely, fully reflects its consumer insight, has aroused the emotional resonance of consumers.
Like Kevlan's "cool girl", it's not so much a make-up effort for young women as an attitude to women's lives from the start:Exquisite, natural, stylish, and textured, this brand attitude hits consumers directly into the heart.
The launch of Kevlan boric acid raw liquid air honey powder not only strengthens the layout of the Kevrandi cosmetics category, but also fits the needs of consumers.In the consumer not only pay attention to beauty more attention to the face of the at the time, the appearance of boric acid raw liquid air honey powder, not only let Kevlan and young people more play together, will also bring a new weather for Kevlan.
Keeping your most beautiful self, Kevlan is the patron saint of your cool makeup.
Original is not easy, please reproduce according to the rules, otherwise it is considered infringement!
---