Intel re-structured its marketing strategy and disbanded its internal advertising creative team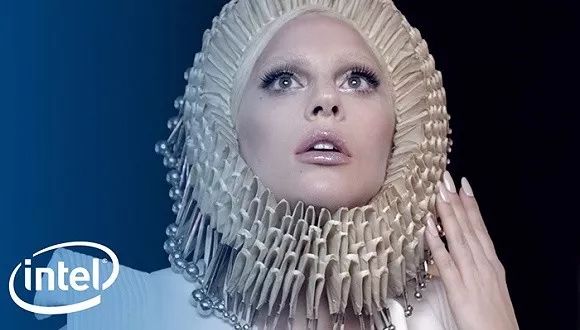 According to foreign media reports, Intel is disbanding its internal advertising creative team, and the chip giant is beginning to disband the internal creative team of about 90 people, with only a third remaining, but sources say Intel will disband them al completely.
Intel later confirmed the news, saying it was focusing on B2B and the ecosystem to accommodate greater expansionIntel decided to reduce the resources of its in-house creative marketing team and will retain about 30 employees. The remaining members of the team will continue to work with the company's marketing team to develop an advertising strategy.
Intel's in-house creative team has made a name for itself with a number of great marketing stories, and the Pepsi light show at the 2017 Super Bowl halftime show was stunning. When the team is disbanded, Intel will rely more on external marketing teams to produce ads.
Three years ago, Intel established an in-house creative team that hopes to improve its marketing and increase customer awareness of Intel PCs through a combination of in-house creativity and cutting-edge technology. However, most of Intel's internal teamMarketing is aimed at emerging markets such as robotics and wearables, while Intel PCs are not major players.
Earlier this year, Intel organized a drone show at the Olympics, the second drone show since Lady Gaga performed at the Super Bowl in 2017Intel PC does not have any association。
Last year, Intel released aTom BradyStarring in the 2017 Super Bowl ad, which promotes its 360-degree playback technology, the idea is great and the praise is high. The idea for this ad is made byMcIlroy is in charge.But Intel executives have been touting it as a collaboration between internal stores and outside agents.
Intel's decision to abandon its in-house creative team is in line with the industry's strategic growth trend. For example: Procter and Gamble, Unilever and other big brands have formed their own content creative team. A recent report by the American Advertiser Association found that 78 percent of marketers have some form of internal agent, up from 58 percent in 2013.
This marketing shift may benefit Intel's external organization. Currently, Intel is working with a number of external agents, including mcLeod, the creative agent, TBWA, which is responsible for B2B marketing, and T-Aegis, which has just taken over the global media planning and purchasing business. This time, with the closure of the in-house creative team, Mr. McLeod is likely to take over more creative businesses.
Intel has long been one of the largest advertisers in the technology industry. Although Intel is cutting its advertising budget, it spent $1.4 billion on advertising in fiscal 2017, according to Intel's annual report.
It's worth noting that Intel has made a series of leadership changes this year.Steve Fund, Intel's chief marketing officer, was transferred in May because of weak marketing. Under his leadership, Intel's marketing strategy switched from "Intel Inside" to sponsoring drone shows, the Olympics, the Super Bowl and other areas, and was criticized for appearing to be "out of business."
Intel is currently not hiring a new CMO.
---