Tencent's Social Advertising Strategy Signs Cannes International Creative Festival: Show the World "China's Good Ideas"
The following articles are from Tencent's social advertising

Tencent social advertising
Good Connections Smart Growth
Social platforms are becoming a major battleground for brand creativity globally and are edging out unprecedented marketing power. On May 31st, Tencent Social Advertising and the Cannes International Creative Festival held a strategic signing ceremony for "Social Cannes" in Beijing, promoting the integration of Chinese brands and international creativity through multi-level cooperation and driving Chinese brand marketing innovation in the mobile social era. Terry Savage, President of the Cannes International Creative Festival, Zhang Minyi, Vice President of Tencent Social Advertising, Guo Junxuan, Vice President of Tencent Social Advertising, and other banner figures from the marketing and creative industries attended.

Global social platforms become creative "boosts"
The 2015 Cannes International Creative Festival won 17 Chinese brands, accounting for only 2% of the total number of TOP10 winners in the advertising market. Zhang Minyi pointed out that in terms of the number of awards, international influence, China's creative level in Cannes International Creative Festival has not been fully demonstrated, brand and industry creative level and international gap is obvious, which is not in direct proportion to the scale of advertising in the Chinese market and the pace of development.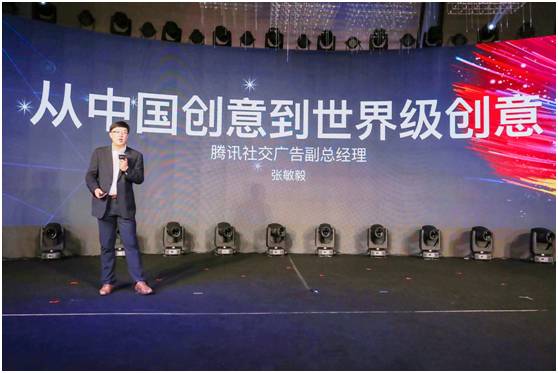 Zhang Minyi, Tencent's deputy general manager of social advertising, shared the keynote speech "From Chinese Creativity to World-Class Creativity"
Globally, as the proportion of social advertising spending increases, great ideas for mobile social platforms have become mainstream. Of the 119 cases at the 2016 Cannes International Creative Festival Gold Awards and the Full Prize, 88% had social elements, 66% were highly relevant to social platforms, which played a key role in creative thinking, presentation and dissemination.
Tencent's social advertising sees opportunities and accountability in the convergence of the world's top creative and social platforms. As the largest and most active social platform for Chinese users, Tencent Social Advertising is tasked with promoting China's creativity industry and will work with the Cannes International Creative Festival to enhance the exchange and interaction between this international top creative event and the Chinese creative and marketing community.
At the event, Terry Savage shared an example of international excellence in creative ideas that have made a splash, and said that extraordinary ideas are a guarantee to enhance the brand ROI, such as the Cannes International Creative Festival's "Creative Of the Year" McDonald's, which helped boost brand sales by 54% through creative heritage. In the era of mobile social, social and data-driven marketing efficiency has been further enhanced, and the Cannes International Creative Festival has highly recognized Tencent's powerful data capabilities and social advantages of its social advertising platform, which has laid a solid foundation for deepening cooperation between the two sides.
Connect users and brands with creativity, and social advertising allows hearts, brains, and hands to resonance
Zhang Minyi introduced that the traditional creative production model does not adapt to the user in the mobile and social scene migration and active changes, also did not realize the needs of different user groups tailored, and lack of online and offline access to in-depth insight. Tencent's social advertising thinking on creativity, will build from the heart to the brain, and finally to the hands of the marketing of the whole path, tailored for the social platform creative output solutions.
• Insight - a deep understanding and insight of the user.Based on the unique ID and tag system, Tencent Social Advertising cooperates with several mainstream vertical industry platforms to create an open data ecosystem and achieve brand and advertiser data access through DMP and Marketing APIs to achieve a comprehensive understanding of people's real tags, scene attributes and demand trigger points, upgrade insights, and provide better guidance for creativity.
• Engagement - an immersive experience and friendly interaction that affects users.With the migration of users to the mobile side and increasingly active in different scenes such as socialization, Tencent social advertising continues to expand new scenes, in the form of advertising also continues to innovate, the introduction of friends circle native promotion page advertising, QQ space interactive advertising and other new forms, and constantly create better interactive forms and friendly experience for the brand to impress users; 
• Action - Enable user-closed-loop operations to help advertisers achieve their goals efficiently.From the rich landing page and conversion form of friend circle advertising, to the application direct, friend circle local promotion advertising, card coupon advertising and other advertising forms of landing, Tencent social advertising continues to achieve comprehensive coverage of different conversion needs, with the public number, small programs, mobile payment system, to achieve short-link marketing closed loop;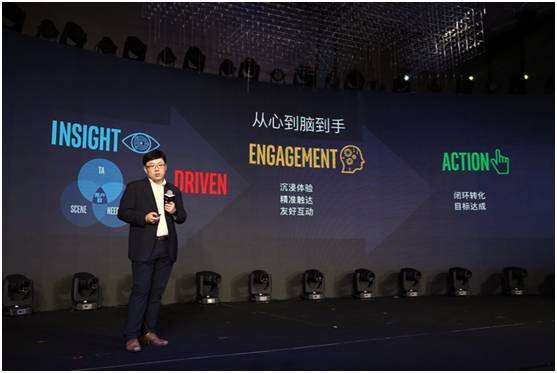 Zhang Minyi, Tencent's vice president of social advertising, shared Tencent's thoughts on creativity: from heart to brain
The cannes International Creative Festival is also the first step in Tencent's social advertising practice based on "heart-to-brain" creative insights. On the spot, Tencent's Deputy General Manager of Social Advertising Guo Junxuan and Terry Savage signed a strategic cooperation agreement on behalf of Tencent Social Advertising and cannes International Creative Festival.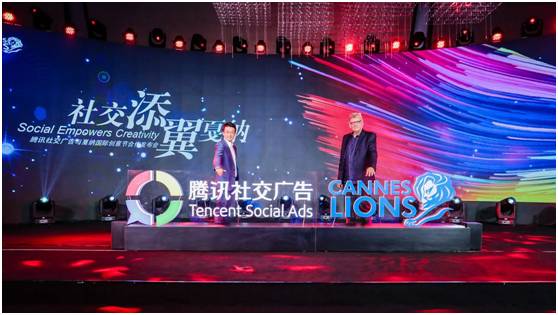 Tencent Social Advertising has signed a strategic cooperation agreement with the Cannes International Creative Festival
Zhang Minyi highlighted that Tencent will implement three major events for Chinese creatives in its strategic cooperation with the Cannes International Advertising Festival.
Provide an immersive, lively Cannes experience.Cannes International Creative Festival and Tencent social advertising cooperation to open the Cannes International Creative Festival official WeChat subscription number, accurate targeted advertising and creative industry circle, the introduction of a huge knowledge base, and direct hit the wire, big curry interview and other rich interactive forms and convenient booking channels, to the audience can not be in person to bring close participation opportunities to appreciate the charm and essence of international creativity.
Build an industry communication platform so that social interaction can continue to empower Chinese creativity.The two sides will build more creative communication platform, continue to social scenes, technical advantages, data advantages for creative empowerment, to promote the industry to think together. At this year's Cannes International Creative Festival, Tencent Social Advertising will use Club House as a platform to promote exchanges between top creatives at home and abroad. Tencent Social Advertising will also hold regular seminars and salons in China to discuss China's creative development with industry elites and promote collaboration among creative, media and technology companies.
The establishment of the IDEA-Creative Lab to promote creativity and accelerate for the public good.Tencent social advertising will open up the platform data, technology, scenes and other capabilities, joint creativity, media, digital, PR and other industrial chain parties, in the form of "creation", to help creative personnel combined with Tencent social advertising insights and various scenarios, to create an industry benchmark case. In addition, Tencent Social Advertising will join forces with the Tencent Foundation to invite local and 4A companies and other industries to launch the Public Service Advertising Acceleration Program, which will enhance the impact and participation of public service projects through the integration of creativity and mobile social capabilities.
On site, Zhang Minyi and Terry Savage joined forces with top creatives in China to launch the IDEA-Creative Lab, which promotes the integration of Chinese brands with international creativity and promotes the path of brand innovation in China.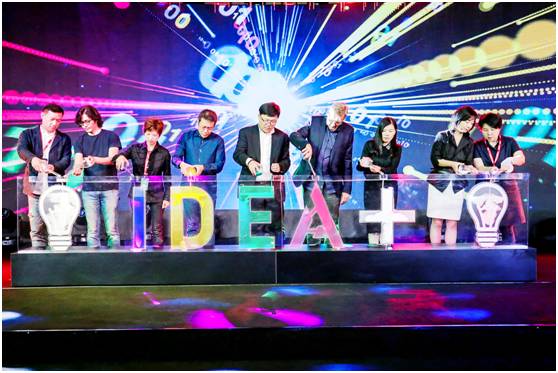 The IDEA-Creative Lab is released
On-site, members of the IDEA-Creative Lab also brought "Advertising Maniac TED" speeches. Lau Shuangen, chairman of the creative committee for the Asia Pacific region of Zhiwei Townsend, explained "The Great Idea of Social Advertising", and Liu Song, general manager of Huayang United National Strategy Center, shared "The True Beauty of Brands in the Smart Social Age" and SenseTeam Sense Mountain River The creator and creative director, He Er, analyzed Chinese creativity for the participants through "Detailed Explanation of Outstanding Works of China Independent Creative Company".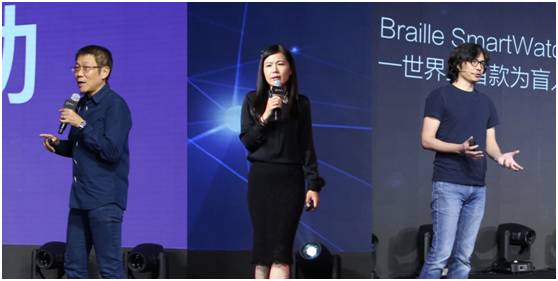 "Advertising maniac" TED
In addition, Zheng Yiping, Chairman and Chief Creative Officer of Yangshi Advertising China, Teng Lihua, President of Beijing Omei Group, Liu Song, General Manager of Huayang United National Strategy Center, Yang Yanyan, Chief Creative Advisor of Tencent Social Advertising, ECD Wang Yanxuan of Tencent Group Marketing, and Lau Bo, Founder and CEO of Advertising Gate, discuss the topic of "Creative integration" to provide direction for the development of the industry.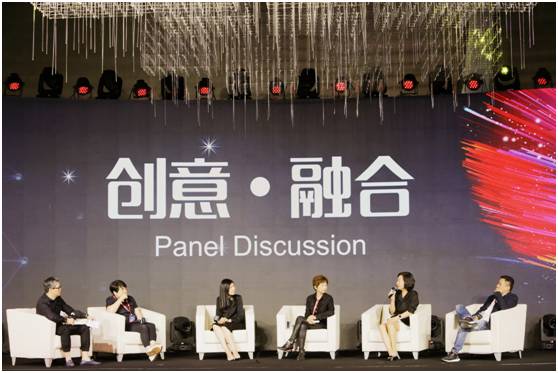 Top Creatives Talk "Creative fusion"
Blending industry wisdom to drive creativity at ZTE
In this cooperation, Tencent Social Advertising not only assumes the responsibility of connecting the Cannes International Creative Festival with the domestic creative industries and brands, and builds a platform for communication and exchange of Chinese and foreign ideas, but also co-sponsors a cooperation platform with all parties in the industrial chain that belongs to China's creative industries. The innovative mechanism of intelligent cooperation in creative, media, public relations, digital advertising and other industries is not only in line with the trend of industry integration, but also the key way to improve China's creative level.
As Terry Savage notes, good ideas are more than just ideas, they can inspire brands to realize and amplify business value. Tencent's social advertising continues to open up data and technical capabilities to Chinese creatives and Chinese brands, combining "big ideas" to bring together industry wisdom and push Chinese creativity towards "world-class creativity".
---