Tencent Social Advertising X-Only: How should brand e-commerce in the social age do marketing?
The following articles are from Tencent's social advertising

Tencent social advertising
Good Connections Smart Growth

Edit the . . Yang Yang
Source . . Advertising Ideas (ID: idea1408)
Today, the consumer community is younger, and brands are constantly trying to offer more personalized products and services to explore new shopping scenarios based on social platforms. In early 2018, the small program is a blowout explosion for the brand e-commerce into a new social play, marking the arrival of a new era of social e-commerce. In this case, how brand e-commerce to do a good job in the social era of marketing has become particularly important.
On May 23rd, Tencent Social Advertising and Product Council jointly announced a comprehensive strengthening of cooperation at the launch of the "Future, There is nothing to be available" and the advertising platform of the Fair. Among them, Tencent's deputy general manager of social advertising Zhang Minyi in the "brand e-commerce how to win in the social era - "Wei Teng Max, create infinite possibilities" speech, the two sides will be in the resource matrix and data capabilities combined to further upgrade, for the platform e-commerce to provide users with a full range of traffic resources, e-commerce data capabilities and social data capabilities combined to create a win-win e-commerce marketing new ecology.
2018 Marketing Trends Insights:
The innovation of social plus content will affect the new generation of consumers

"The essence of marketing is to find the right people, to find the right scenes, to tell the right story"
At present, the consumer population and scene show a powdering trend, and China's main consumer force is also moving to the post-90s, post-00s and other new generation of consumers. The new generation of consumers show a diverse and personal side, they have a strong affinity for the new shopping scene, many people have developed the habit of shopping in small programs, consumption mode from active shopping to "passive", from social sharing, big data recommended high-quality goods, convenient mobile payment experience, cultivate a new eco-consumer group personalized shopping habits, but also make goods can quickly spread among young communities and quality users in the only site. Therefore, it is important to pay attention to the development of the new generation of users for future marketing.
"The story that really hits consumers is actually social content, and it's not some miracle marketing that drives word-of-mouth and interaction, it's content that really impresses people."
Another trend that profoundly affects the new generation of consumers is the rise of content. Under the background of consumption upgrading, based on the user's strong self-awareness, they pay more and more attention to personality, the pursuit of high-quality content, so that content as a link, in-depth communication with consumers and establish emotional contact cases more and more, the rise of content has become a brand to meet the millennial consumers, adapt to the social era of the key way of brand shaping.
Create new ideas for brand marketing

In an age of transformation and change, how can brand marketing be built in new ways? In his speech, Zhang Minyi put forward three suggestions for addressing the challenge.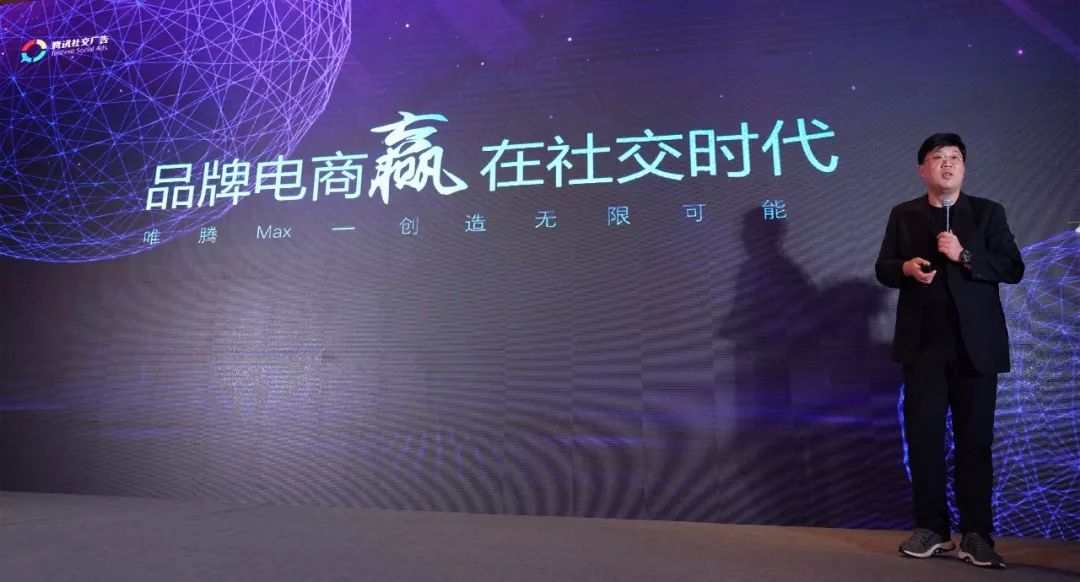 Zhang Minyi, Tencent's deputy general manager of social advertising, shares the three layouts that brands "must do."
First, 100-channel layout. Its advantages lie in the comprehensive offline and online data capabilities, a true understanding of consumer needs, in the dissemination, make full use of the product will and Tencent's full network coverage of user capabilities, in the conversion, based on small programs and product will app, to provide a smooth consumer experience.
Second, lay out different traffic scenarios and use big data for precision marketing. Since its cooperation with Tencent, the Company has covered Tencent's social, information, search, application and advertising 5 Internet traffic scenarios, and the combination of The Fair allows the platform e-commerce company to complete brand communication through social behavior and guide sales to the e-commerce platform. The convergence of data capabilities of both sides has become an important guarantee for brand owners to realize the combination of flow harvesting and product efficiency.
Finally, break through the e-commerce selling thinking, the use of e-commerce platform content, seize the brand marketing position. Content is an important means to deepen brand impression, strengthen communication with consumers and stimulate community effect. For example, only the product will cooperate with Tencent shopping illustrated in the form of content recommendations, through the link e-commerce and UGC, PGC sharing, so that consumers' impulse to buy more real, content information flow advertising through Tencent's own research and development of a new intelligent recommendation system combined with the rich data of the only product, according to user preferences, content characteristics, product attributes to display, so that consumers see what they love to see, buy what they need to buy. Truly maximize the full life cycle value between users and brands and products.
The Weeten MAX power brand has a lot to offer

"The core of WestenMax is to realize the docking of resource pipelines and the construction of ecological platforms."Zhang Minyi said that Tencent's social advertising and product-only cooperation for up to five years, this cooperation upgrade will start from both resources and data capabilities, open the media resource matrix, combined with the two sides of the powerful data capabilities, for brand advertisers to bring better delivery experience and conversion results. Feng Jialu, vice president of the Product Technology Association, said that the cooperation between the two sides will effectively solve the brand's most concern about the data mining is not sufficient, the marketing scene is limited and the effect is difficult to stabilize the three pain points.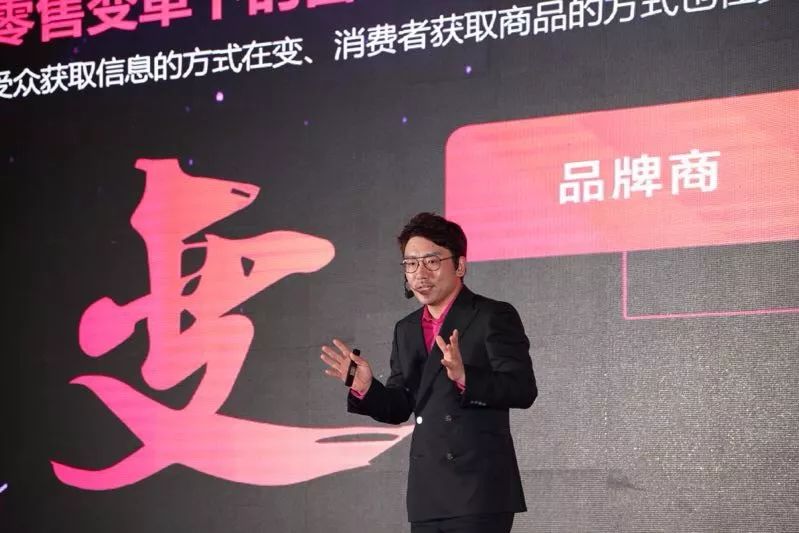 Feng Jialu, vice president of the Product Society, shares marketing trends under the retail revolution
Tencent's resource matrix for social advertising has achieved user reach across the scene. Up to now, WeChat advertising monthly active users have reached 1.04 billion, QQ advertising monthly active users reached 805 million, the matrix also includes Tencent video advertising, Tencent News, Tian tian express, Tencent Alliance advertising and app treasure advertising and other diverse traffic resources.
On the data, using the advantages of the female population, Tencent Social Big Data will connect with e-commerce data such as fashion and beauty, and outline typical user portraits in terms of basic attributes, short-term behavior and hobbies. When data convergence is complete, not only can brand owners enhance conversions and maximize marketing value, but they will also complete full-link data tracking and monitoring in a more comprehensive and scientific way. 
Seizing the new generation of consumers and winning the era of social e-commerce has become an important goal of the brand e-commerce. Tencent Social Advertising and Materialism Association hopes to build an open and win-win social e-commerce marketing system for brand e-commerce through deepening cooperation, to solve the needs of brand e-commerce for accurate data capabilities, through Tencent and The Only Will rich media resource matrix to open up the entire marketing link, to help brand owners power social e-commerce, create unlimited possibilities.

Obsessive compulsive disorder on a    Underfoot is the front    And then we
A mother becomes a child    Jiang Xiaobai's paper    Speak simply
Resigned because of his beauty    Kay's Wine Papers    Chat is the deadliest
Fight leaderboards    Life has a taste    Okamoto's painting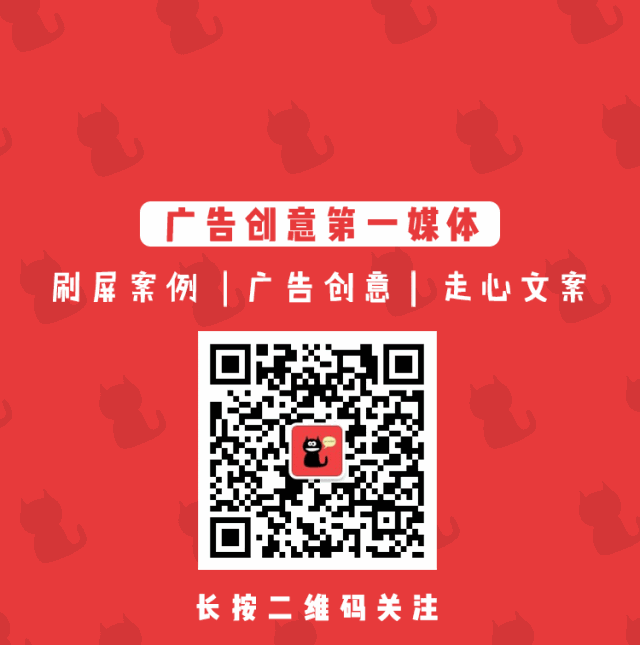 ---