In the Fintech era, Tencent's social advertising has helped the financial industry to nugget social marketing opportunities
The rapid development of science and technology is driving the continuous transformation of traditional industries, and the financial industry, which is closely related to people's lives, is becoming a pioneer of change. In the past two years, with the rise of consumption upgrading and mobile, Internet financial products have diversified and financial marketing has gradually shifted from PC to mobile. As a result, traditional business models, marketing methods and platform transformation is imperative.
Against this background, Tencent social advertising, which is at the forefront of socialization, actively explores the layout.On December 14th, Tencent Social Advertising held the "Nuggets Social, For People - 2017 Tencent Social Advertising Finance Industry Marketing Summit" to discuss the opportunities and challenges of marketing in the financial industry in 2018 and talk about the cutting-edge applications of social data.
Status quo: science and technology enabling financial "change", marketing transformation with the times
Technological change is changing life, throughout the financial sector, mainly reflected in three major changes: First, the development of the Internet and smartphones so that financial users more and more dependent on the mobile side; Traditional finance has encountered new problems.
"In the Fintech era, the boom in the market and changes in consumer habits have led to exponential growth in user behavior data in multi-dimensional scenarios, adding many new contacts between the financial industry and consumers. How to use data insights to guide product design, risk control, how to gain insight into the differentiated needs of consumers and accurately find users, tailor marketing solutions to different scenarios, become a new challenge for the financial industry.Tencent's social advertising wants to be a valuable, temperature-based and infectious marketing force that helps the financial industry reach users' hearts"Consumers are at the heart of the fintech era, and marketing upgrades by financial firms can build the most efficient connection between product services and target audiences," Tencent Vice President Lin Yi said on-site. "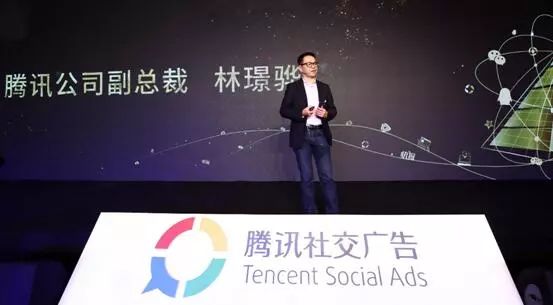 Tencent Vice President Lin Wei delivered a live speech 
Grasp: mobile social break the traditional "pain point", financial opening fine, scene marketing
       So far this year, global financial policy has focused on "demand."Side "to Supply Side"Change, improve supply, become a top priority. Under the background of financial supervision, strict, deleveraging and prevention of systemic financial risks, it coincides with the trend of fintech, new economic trends, new financial policies and new environment of fintech, which all promote financial enterprises to develop and market new strategies. In this regard, Tsinghua University associate researcher, "Tsinghua Financial Review" deputy editor Zhang Wei said, no data, no finance, the technological revolution has arrived, financial enterprises only actively embrace new technologies, new scenes, in the face of the new ecology to achieve "change of lanes."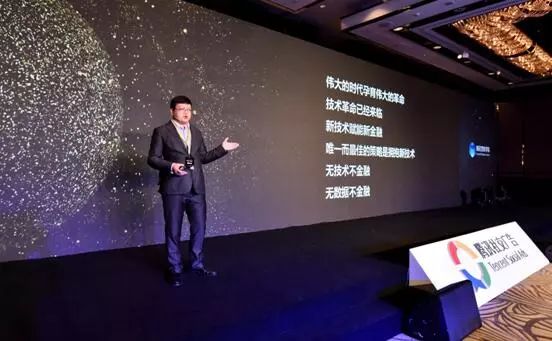 Zhang Wei, an associate researcher at Tsinghua University and deputy editor-in-chief of the Tsinghua Financial Review, spoke live
In the process of embracing new technology and new scenes, enterprise marketing will be the fastest and most effective way to get out of the way and start from the traditional marketing pain point. Let's take a look at the six pain points in the marketing of the traditional financial industry: first, based on landing services, traditional financial companies have abundant data assets in the process of accumulation, but most lack of in-depth insight into the data; The marketing basis is relatively "weak", fifth, it is difficult to meet the changing and diversified financial needs of customers, so the user retention activity is facing challenges, and sixth, the urgent need for channel transformation, but the direction, has also become one of the puzzle points of traditional financial enterprises.
Fix the pain, where's the direction? Fine, scene has become the focus of each effort. First, there is a need to continuously segment customer groups and provide targeted, diversified and customized financial services, and secondly, financial institutions strive to collaborate their existing businesses to become integrated financial service providers, and to focus on customer "clothing, food, housing, travel, medicine, entertainment" and other scenarios of financial services.
In the process, financial companies need a leader in technology, social, scenes and other cross-cutting areas to connect, and The Tencent Ecology, which covers 95% of Chinese Internet users, is the first choice for this "connector". At the meeting, Lu Chengxuan, Senior Director of Advertising Business of Tencent's Social Advertising Brand, shared consumer insights for the financial industry 2017 (hereinafter referred to as the Insight Report), which showcased Tencent's ability to help financial institutions connect and reach audiences with precision.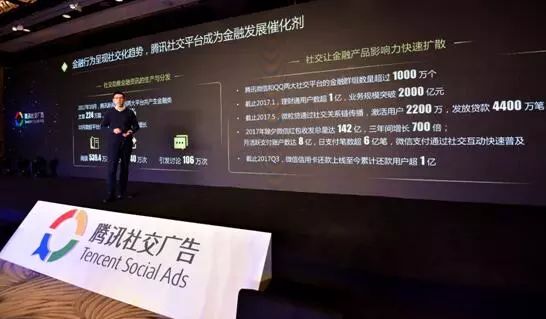 Lu Chengxuan, Senior Director of Advertising for Tencent's Social Advertising Brand, spoke live 
Breakthrough: To promote the transformation of financial marketing, Tencent social advertising as the main force
Data show that WeChat, QQ financial advertising monthly reached the number of users has exceeded 500 million, of which about 15% of the financial advertising has produced click behavior.Under the trend that the traditional model of the financial industry urgently needs channel transformation, Tencent social advertising, which covers high-quality traffic and rich social scenes, is becoming the choice of many financial enterprises to market precision and build a marketing link.

Based on Tencent's three core values of social advertising data, technology/products, and traffic, Wang Siying, head of Tencent's social advertising finance industry operations, shared the financial industry marketing solutions on the spot - providing financial institutions with three capabilities to provide accurate insights to help financial enterprises achieve lean audience recognition goals, to a wealth of traffic products, to help financial brands achieve market penetration, and targeted to help emerging institutions grow and traditional institutional transformation and other different marketing objectives.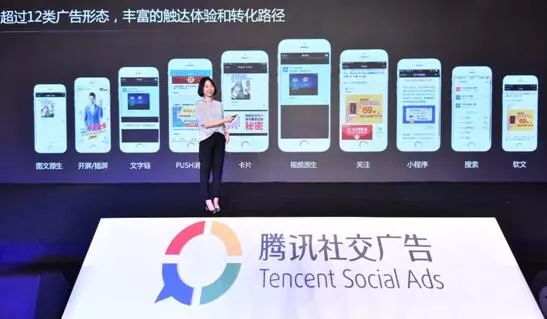 Wang Siying, head of operations for Tencent's social advertising finance industry, spoke live
In terms of data, Tencent social advertising will deepen the vertical labeling system of the financial industry, the marketing of all-link data, with social data to empower the customer side of the data;
At present, Tencent's social advertising finance team has established long-term and stable relationships with more than 100 financial brands. Based on strong data, scenario, and technical capabilities, as well as an in-depth industry understanding,Tencent's social advertising and partners have conducted in-depth explorations in different areas, from advertising promotion to crowd insight, from efficiency tool development to AI custom modeling and marketing cloud.
This marketing summit, tooTencent Social Advertising and Ping An Group reached the launch ceremony of strategic cooperation,Zhang Minyi, Tencent's deputy general manager of social advertising, and Chen Yangyang, vice president of Ping An Group's brand department, jointly announced the launch of the strategic partnership. Chen Yangyang, vice president of the brand department of Ping An Group, said: "Tencent's social advertising covers the head of the mobile Internet era, with a large number of high-quality active users, has always been an important partner for us. Next year is a milestone in Ping An Group's 30th anniversary, we hope to use Tencent social advertising, with data to read customers, from their pain points and needs, customized convenient financial consumer solutions and service experience, better achieve the '30, know you' goal. "
Zhang Minyi, Tencent's vice president of social advertising, said: "Whether it is data, technology, or products, services, Tencent social advertising has been pioneering, in the process, Tencent social advertising thanks Ping An Group and other customers who understand and trust Tencent social advertising, willing to embrace technology-driven, people-oriented, results-oriented marketing." We will not stop, will continue to use connectivity to create value, enable the prosperity of the ecology, effective solutions for the financial industry customers to bring real business goals. "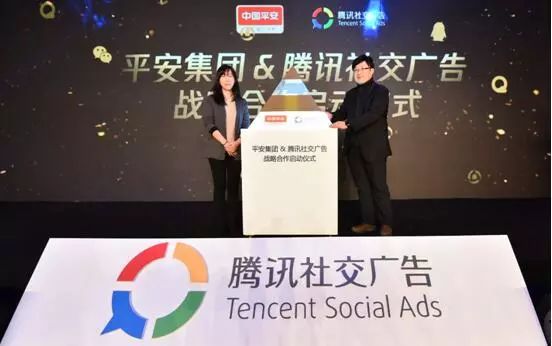 Tencent Social Advertising has reached a strategic partnership with Ping An Group
During the round-table discussion session of the conference, Tencent's social advertising also brought together Tencent's General Manager of Cloud Enterprises, Yan Yan, as well as five partners, namely, Pleasant Loans, 360, 51 Credit Cards, Ping An Bank and Zhong'an Insurance, to discuss the prospects for financial change and financial marketing upgrades.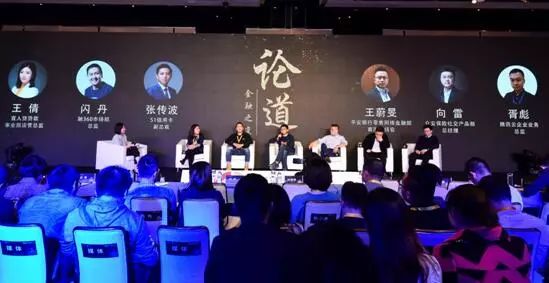 Roundtable discussion: Financial change and financial marketing upgrades
In the future, we look forward to witnessing Tencent social advertising join hands with more financial enterprises to create a smarter financial marketing future.
---