Building a closed-loop consumer scenario, social advertising brings Tencent more than revenue
The picture is from the network
Source: Chai Knife (ID: Chaidaokanchai)
It's been a habit for a long time. The car's fuel tank is aimed at the refueling machine, brakes, stalling, from the wallet out of 200 yuan to hand out, to avoid the trouble of looking for zero, 50 liters of fuel tank can almost add more than half full.
After the oil, little brother did not reach for 200 yuan, but full of thick face asked: "Is it a member?" Sweep WeChat payment can be discounted by 30 yuan. "
Add 200 yuan of oil can actually discount 30 yuan, equivalent to a 50% discount, some of the stolen joy, then put 200 yuan back into the wallet, cheerfully chose WeChat payment.
The next day, see the news that the domestic refined oil prices again raised prices, the heart is somewhat unhappy, but immediately in the circle of friends jumped out of an advertisement, is that often go to the gas station - refueling does not increase prices. To tell you the truth, there may be hundreds of ads that come into view every day, intentionally or unintentionally, but this one is the one I'm most happy to accept.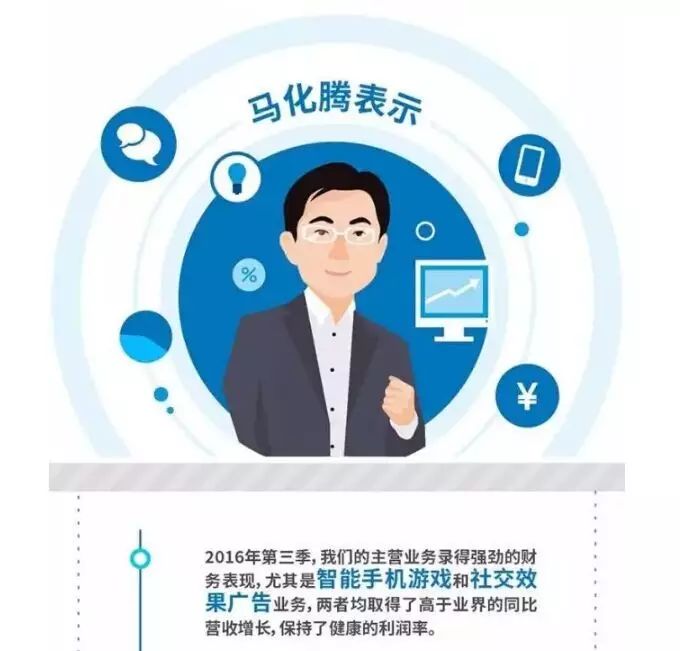 Screenshot from Tencent Public No
The best ads are not made beautifully and over-the-top, but whether they can find people who are happy to see you more precisely, because advertising itself is a part of our lives.
For merchants, accurate delivery is clearly more beneficial to consumers and, of course, to lower sales costs.
In the first three quarters of this year, this kind of performance advertising, mainly from social platforms, contributed 4,368 million yuan to Tencent's revenue, accounting for 58.64 percent of its online advertising revenue, over the brand display advertising revenue of 41.77 percent.
On January 25, 2015, WeChat Friends Circle took BMW, vivo and Coca-Cola as the horns, and in the second, third and fourth quarters of 2015, the performance advertising revenue was RMB2,057 million and 23.3 billion yuan, respectively. 8.6 billion yuan and 2.916 billion yuan, respectively, year-on-year growth rate of 196%, 160% and 157%, the whole year, benefiting from the performance advertising revenue growth of 172% YoY, but also led Tencent in the online advertising business growth rate of more than 100. In the second and third quarters of this year, performance advertising continued to grow at a high rate of 80% and 83%, respectively.
Tencent's high-speed growth in the performance advertising business is regarded as the demand of merchants for the direct purpose of transforming the effect and driving sales, and has been effectively released.
Advertisers' tendency to run social advertising during the Rio Olympics in August is also an example. During the Olympic Games, more than 30 brands, including Coca-Cola, Yili and Samsung Gayles, launched on Tencent's social advertising platform in an effort to achieve brand and effect, with public data showing that 980 million ads were exposed on the opening day of August 6 alone.
So will Tencent's social and performance ads be the terminators of traditional advertising media? Obviously not, brand advertising is still another big engine of Tencent's advertising business.
However, in a huge chinese business system, brands such as BMW, Coca-Cola, NIKE and Erie and Samsung have a limited number of advertisers, and a larger number are service-oriented businesses such as car and gas stations, such as travel, catering, accommodation and shopping, which also contain huge advertising needs.
In the view of gas stations, willing to spend 30 yuan to bind a WeChat customer, in the current e-commerce diversion costs are getting higher and higher business environment, or quite cost-effective.
For service-oriented businesses in these terminals, their advertising needs are not focused on brands, but on how to import more consumer traffic at a lower cost.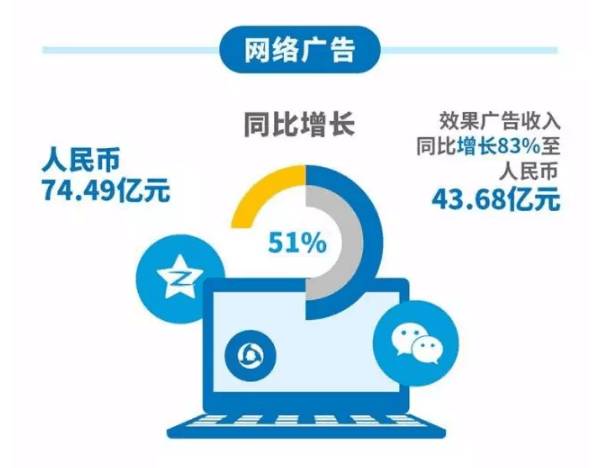 Screenshot from Tencent Public No
In the digital age, the cost of information reproduction is very low, the advantage is that the cost of commercial advertising is greatly reduced, but the disadvantage is that the bombing of advertising information will trigger consumers to produce counter-sentiment, not conducive to emotional communication between merchants and consumers, while a large number of invalid advertising also weakens the marginal benefits of advertising media.
Using consumer information effectively to turn cold numbers into an image of crowd insight, and accurately understanding consumers is a must-have skill. Tencent's social advertising, which segments the target audience by age, gender, geographic location, and personal interest tags, is becoming more user-aware and more accurate at targeting ads.
In September this year, Tencent social advertising launched LBS local promotion ads, when advertisers set the regional targeting conditions, and the user's geographic location information to match, the advertising system can be accurately matched by the recommendation algorithm, so that ads exposed to users within the development of geographical areas, so that interesting ads can appear in the right time and occasion, each ad can let the target customer shine.
"WeChat Friends Circle's LBS local promotional ads are becoming increasingly popular among local advertisers, such as from industries such as real estate, wedding services and car distribution," Tencent Q3 reported.
What's more, Tencent, which already dominates the mobile side, can do "advertising with people" and all the time is prime time.
And that's not the real value of performance advertising.
Tencent's elaboration of the advertising value of its effect is that customers from the production of demand, to the final completion of consumption, is a complete from the "heart" to "brain" and finally to "hands" chain, through social creation of demand, through links to import services, and even through payment, logistics, navigation and other hardware to complete services, can greatly shorten the user's decision-making chain, improve online and offline conversion efficiency. As of the first three quarters of this year, Tencent's QQ Space's smart terminal monthly active accounts were 632 million, weChat and Wechat monthly active accounts were 846 million. This number does not in itself represent the market space of Tencent, the real market space lies in the extent to which Tencent can understand and meet the needs of these people, and this demand and service docking, is Tencent's future performance advertising space.
It is also in this view of this future growth potential, internationally renowned investment banks have increased Tencent's valuation standards, and Tencent Holdings (0700. HK) also hit a new high of HK$2, 000bn, making it the most valuable listed company in the country by market capitalisation.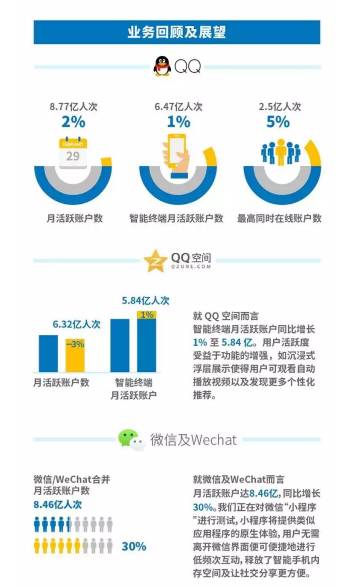 Screenshot from Tencent Public No
Customers from the production of demand to complete consumption, if the advertising media is only responsible for the customer to the merchant's web page or APP, lengthy consumption links will lead to some consumers abandoned in the middle, resulting in a large number of traffic loss;
What does more efficient service mean? This means higher-frequency trading, while higher-frequency trading provides greater opportunities for financial business.
Tencent's social advertising, which was established only in the second quarter of last year, has been a strong force in boosting Tencent's share price for more than a year, but in the eyes of the capital markets, Tencent, which has already stood at HK$2 trillion in market capitalisation, will not only be able to achieve new highs in market valuations, but will also be able to strengthen the connectivity of commercial customers and users through the value chain, on the basis of which Tencent's payment business and more financial services can be embedded.
In the financial sector, Tencent has completed a series of sectors such as WeChat Payment, Caipay, Microbank layout, but for a complete financial services chain, Tencent to make up for the short board and credit system and scenario construction, that is, the need to be more involved in merchants and consumer groups in the transaction.
---