Half a year to burn a Ferrari money, small programs to run social ads in the end is not worth it?
Know that the program background often have a message, small program promotion in the end should do?
In fact, about the promotion of small programs those tricks, we all know: mutual push, sharing, social advertising ... What we can not confirm is whether the cost of promotion can be achieved in a corresponding way.
Today we're going to talk about how small programs run social ads that are not worth it.
They cast Tencent social ads
In order to get a specific look at the small programs in Tencent social advertising, we interviewed 4 small programs that have run Tencent social ads to see how well they are running and what they think of Tencent social advertising.
Professor of CarPlay:I started doing it last year and it feels good at the moment, we haven't completely let go of running. But it feels like the price is getting higher and higher now, and it's no exaggeration to say that we've burned a Ferrari since the New Year. But.Next we'll do more precision delivery.
Play with cars to teach friends circle ads
100 people circle:Cast in May, that's itCasting for a few days doesn't work well。 Not a precise user, if the small program is not competitive, the user rarely retains.
Datong Shuai Feng integrated stove:We were launching Tencent's social ad a few months ago, and the effect was actually average, pulling about 2000 new customers. But we'll probably try Tencent's social ads again by the end of the year.We all think it's a new carrier, at least better than sending a single page, and it's always good to try new things.
Pets and Alchemist:We started running ads about six months ago. Really want to spit slot a user cost a huge, almost all close to 20 yuan, this is all our most expensive one. In the next short period of time we will not consider WeChat ads, which may also have something to do with our audience (games),Basically, buy WeChat ads are losing money.But we might try QQ ads.
When we asked small program developers if they had ever run social ads, more small programs indicated that they had done advertising, but had not tried Tencent's social advertising, which is a common choice for many small program developers. After all, all developers want to take advantage of WeChat's social network, relying on users' sharing behavior to get new customers, compared to the cost of social advertising, sharing laxin is certainly the result that many developers want.
Examples of oreo gadgets running social ads
However, the desire is very plump, the reality is very bone-chilling. After WeChat reclaims sharing capabilities, developers are no longer able to know if the user is sharing it or get a group ID immediately after the user shares it, and the onShareAppMesage (options) forwarding function in WeChat's updated API no longer provides callback results. More and more users are setting up a group of people to share small programs with "file transfer assistants" to get rewards for small programs. Small programs are becoming more and more flowery in the market, but also make the user's spontaneous sharing become more difficult.
In this case, of course, there will be developers who want to advertise to complete the promotion.
Traffic-dland social advertising: It's not easy to say love you
Social advertising certainly works, that's for sure. The direct jump of the small program can help the small program to obtain a large number of new users, its users are more accurate.
What makes many developers and brand owners hesitant, however, is whether advertising is worth it.
Normal ad serving, users click is about 0.5 yuan. However, if the delivery of users to limit the user, the delivery of users on the age, gender, education, marriage, operating system, mobile phone prices, operators, etc. to limit the choice, that price is higher.
The more accurate the user, the more expensive it will be. If the cost of a new customer is close to $20, but the conversion rate and retention rate are not optimistic, then the rich company will not necessarily spend this "sky-high advertising fee."
Target user settings in the background of Tencent's social advertising
Spending money, but not working; spending money, but not retaining users, is the biggest worry for advertisers. As the operator of the "100-person circle" of small programs says, "Small programs are not very competitive, users rarely retain." 」
Tencent's rising cost of social advertising is also an objective fact that can not be ignored, some developers directly said that the price of social advertising and rent increases have also been a struggle. The advertising price of the playing car professor is going up, and if the previous advertising price was to burn a Land Rover, the price is really burning a Ferrari.
And Tencent's social advertising costs are the same as housing prices, only see the rise, not fall.
It can be said that the increasingly expensive Tencent social advertising is not all small programs suitable for running. For example, if it's a tooly gadget that shares features and collaborates well, even if the gadgets run social ads, the results may not be as good as the new customers that users share.
Of course, wine is also afraid of the alley deep, brand-type small programs in the promotion of activities, brand promotion also really have a good effect. With social advertising, branded gadgets do get a lot of good results.
After all, compared with Taobao, JD.com, these traffic has reached the bottleneck of the traditional e-commerce platform, WeChat's advertising traffic is worth trying. Ads that directly drain small programs often also get higher conversion rates.
Of course, the cost of Tencent's social advertising is not low for small and medium-sized development teams, and many developers are worried about the effectiveness of advertising. After all, for small teams, every amount of money has to be spent on the cutting edge, and Tencent's increasingly expensive social advertising is still a big risk for them.
But for some of the larger brand owners and developers, social-based Tencent is already attractive enough. Advertising can indeed help brands communicate more accurately and expand their influence, so it's also easier to try something on Tencent's social advertising. After all, the price of advertising is as sharp as the price of housing, it may have an effect.
For many developers, Tencent's social advertising is traffic, effective, and risky. Even if you know that the front is indeed a depression of traffic, it takes courage to really come up with real money to get involved.
👉 attention to "
Know the program
Reply to the ""
Social.
Get a tutorial on small programs for serving Tencent social ads.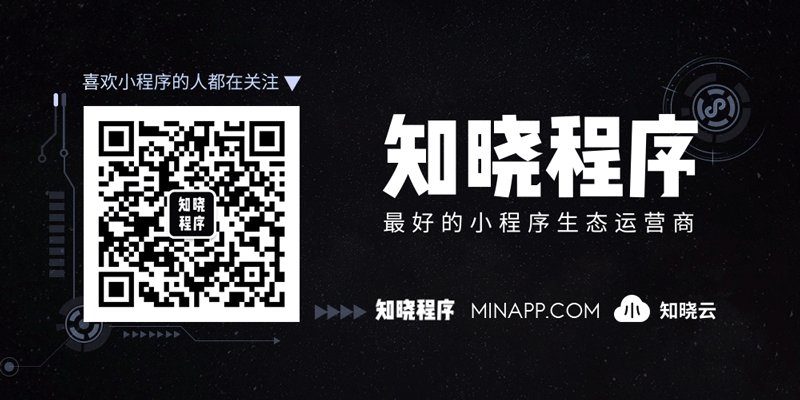 Click on ""Read the original textLet your little program develop one step faster.

---