Tencent Q1 earnings: Social advertising revenue of 4.379 billion became a bright spot
On May 17, Tencent announced its consolidated results for the first quarter of 2017. As of March 31, 2017, Tencent's total revenue for the first quarter was 49.552 billion yuan, up 55% YoY. Revenue from online advertising grew 47% year-on-year to RMB6,888 million in the first quarter of 2017, driven mainly by "social and other advertising revenue."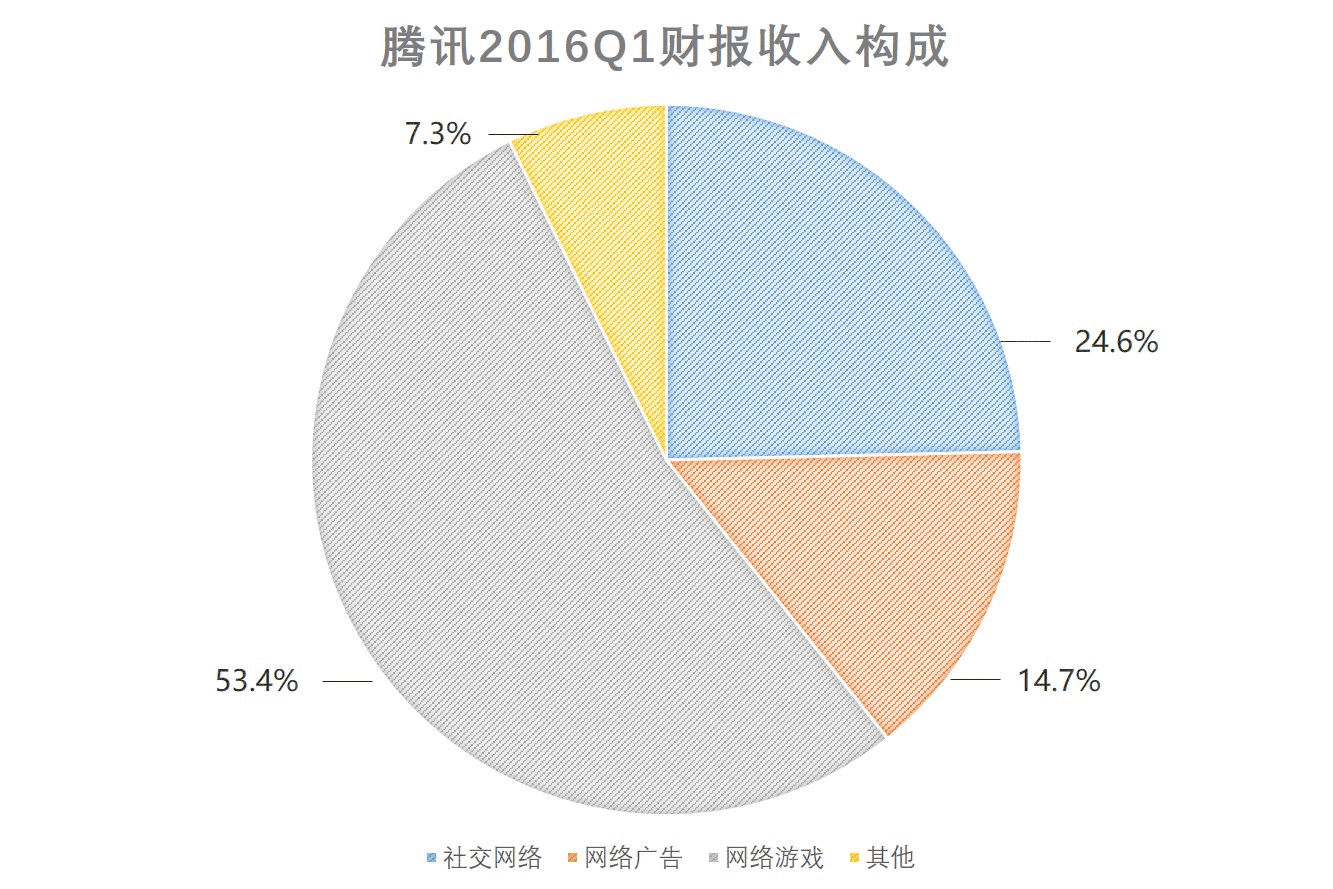 ‍
"Social and other wide‍‍revenue, which includes revenue from social platforms, app stores, browsers and advertising networks, rose 67 percent to 4,379 million yuan, accounting for the amount of online advertising revenue63.6%, mainly affectedAdvertising revenue from WeChat's friends circle, WeChat's public accounts, app stores and mobile browsers grew.
‍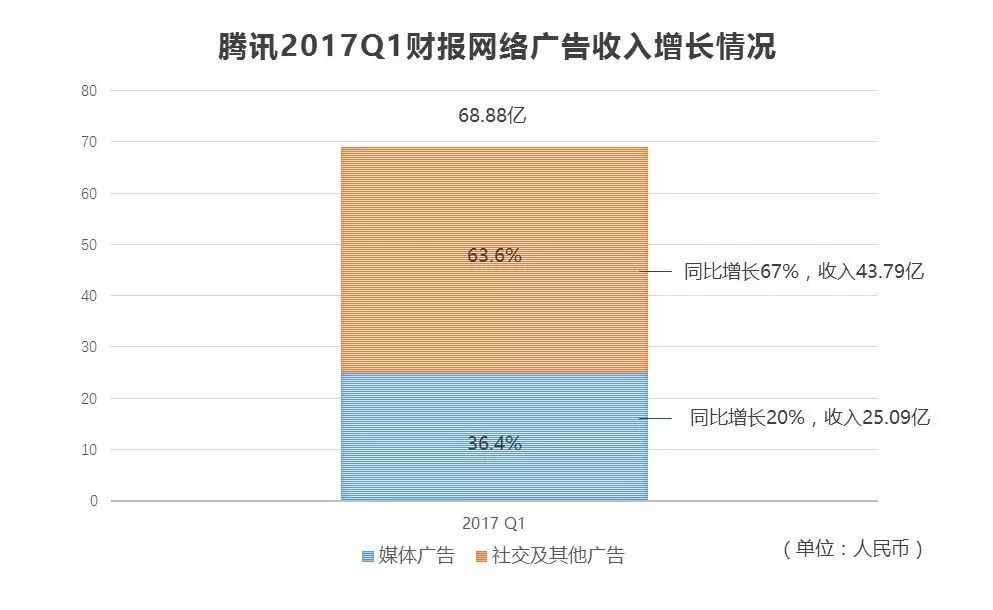 ‍‍‍‍‍In the quarter, Tencent's social advertising based on the existing advertising form, and in advertising products continue to innovate, leading the development of the advertising industry.
On January 17th, QQ browser ads were posted online, making them popular and good content by analyzing the content preferences of targeted users through big data("The original user loves such ads - Durex, beasts are like good text ads online!) 》);
On January 22, Tencent Social Advertising launched the WeChat Friends Circle Video Native Promotion Page ad, which lets users click on a small video to seamlessly access the inner native promotion page for an experience(Video Native Promotion Page Ads Go Live to Help Brands Break Through story Boundaries);
On March 9th, WeChat Public Open self-service advertising, helping advertisers and traffic owners to achieve cooperation and efficiency through weChat's advertising platform.(Public Number MutualLy Selected Ads Open Self-Service Delivery) 
Financial results show that WeChat platform is the "social and other advertising" business growth of the main contributing factors, and the upgraded WeChat friends circle LBS local promotional advertising function, accurately achieve the domestic 4732 business circles in accordance with their actual boundaries for targeted delivery, this function is particularly popular with wedding services and home decoration advertisers.
In addition to product innovation and upgrading, Tencent Social Advertising held a regional and industry service provider conference this quarter to optimize the channel system to promote the rapid growth of existing service providers and help potential partners outside the Internet advertising system to rapidly build the successful transformation of advertising business capabilities.
On March 22, Tencent Social Advertising launched an in-depth cooperation with the Cannes International Creative Festival to launch the official public platform of the Cannes International Creative Culture Festival to enhance the exchange of advertising ideas at home and abroad.
Since its establishment in 2015, Tencent's social advertising has always maintained the momentum of innovation in "scenario" "data" and "technology", deeply cultivated the connection between business and people, and constantly created more value for the industry, for the advertising industry to explore a new path, but also become the main force of Tencent's online advertising.
Read the image below to learn about the 2017 Q1 Tencent Social Advertising Memorabilia.

Click on the image below to read more

Durex, Beast pie are like good text ads online!
"'Make advertising popular and good content', and technology can also facilitate this change."

Video native promotion page ads go live to help brands break through the story "borders"

"These brands have already started the First Gun of Spring Festival Hot Marketing!"

Public number mutual selection ads open self-service delivery

"Build a free and open delivery model, advertising ideas presented in the public article."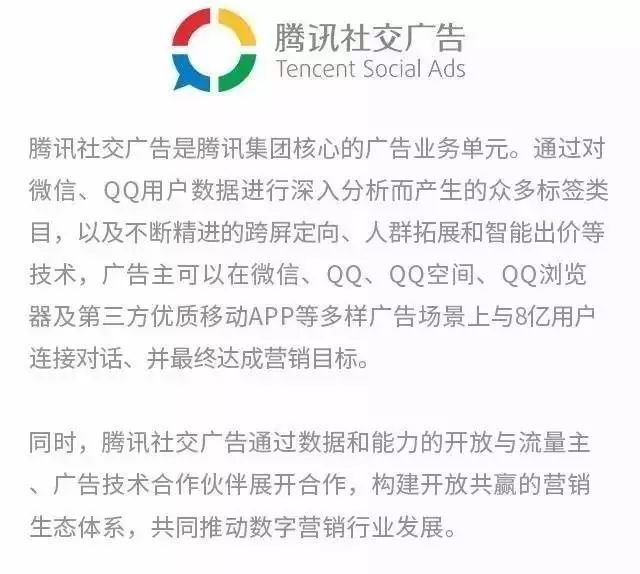 ---