Europe: Far smarter than you think, who's billing for social advertising?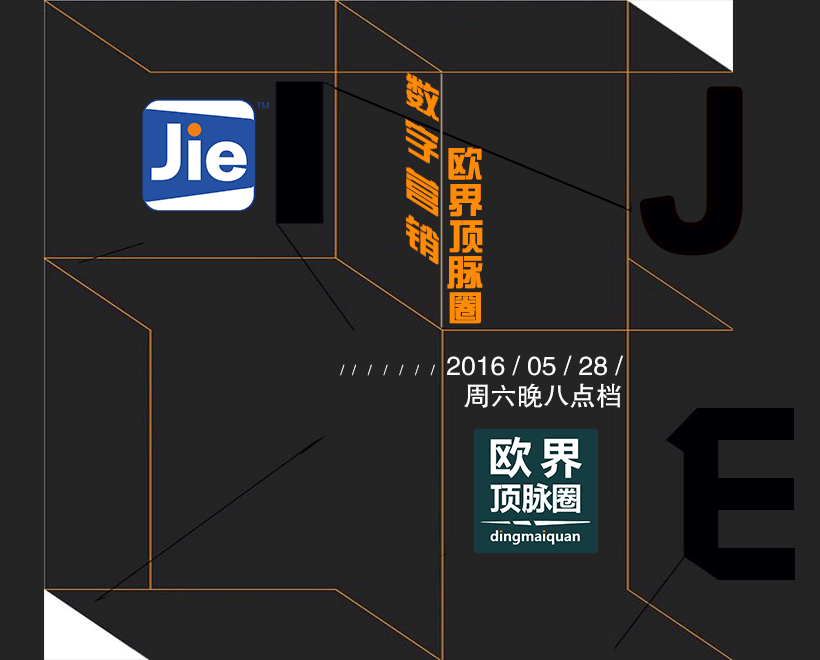 Recently, Tencent released logo, a social advertising brand, a flat Logo, for Tencent this is the future need to rely on an important economic growth point.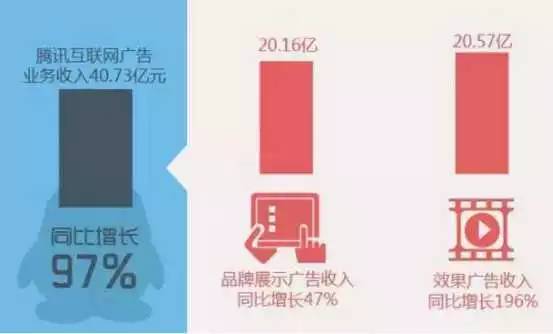 Tencent has 1.56 billion users (QQ 800 million, WeChat 760 million) and advertising revenue of 4.701 billion yuan, accounting for only about 15% of total revenue. Facebook, on the other half, has 2.2 billion users and revenue last year reached 17.93 billion, of which advertising revenue accounted for 94%. Social advertising has become one of Facebook's main sources of revenue.
Tencent and Facebook, the largest social media platforms for users at home and abroad, are well aware that social advertising and community environment advertising, as a commercialized behavior that is likely to affect the user experience, is an issue that has to be carefully considered. For them, social advertising itself has compelling business value. The inethonation of domestic social platforms does not mean that social advertising does not work. Especially after major social media platforms reported fourth-quarter 2015 results, and online advertising became the main source of revenue growth, 2016 has been described as the year of the outbreak of social advertising. Tencent has trumpeted domestic social advertising, believing that major social media platforms are also planning social advertising.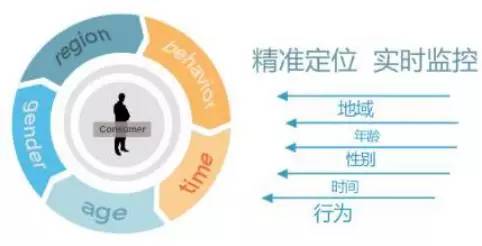 In online ads, unlike display or search ads, the share of clicks on social ads has remained stable. Social advertising is based on big data, through the promotion and innovation of advertising, to implement a number of groups in line with the interests of users of accurate delivery, through brand display, exposure to the closed-loop model process, significantly improve marketing efficiency. Users in the platform's operating traces, unknowingly has become the platform can be sold and cashed out of the information, advertisers through the platform to provide data can be more efficient advertising. It can be seen that social advertising with the help of social platforms to make marketing become a connection between people, people and business.
Social advertising from text links, image display and other traditional forms to video, interaction, games and other emerging forms of development, from desktop infofo streaming ads, right-hand ads to mobile version of info streaming ads, screen ads, open-screen advertising, although many advertising space, but will not appear at the same time more than three, reflecting the principle of respect for the user experience first.
Since the user experience is the first, then how to use the user does not resist, does not exclude the commercial color of social advertising, has become the major social media platforms when the introduction of social advertising difficulties. There is no doubt that native advertising has inspired social advertising.
Social advertising is more likely to win over users by adding fun and keeping the site as holistic.
According to Polar's research, native ads that incorporate browsing scenarios have become a major part of social advertising, and one interesting phenomenon is that the color of native ads is 64% higher than ads that match the overall color of the site. Native ads weaken users' rejection of social advertising when they incorporate and embed advertising elements on social platforms.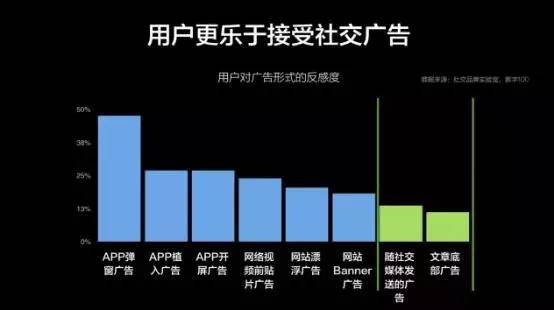 The beauty of social advertising can also greatly affect the user's viewing experience.
In the major website comments, many users have raised the "not to exclude advertising, but advertising is too ugly" problem. This also prompts social ads to spend more time researching and courting users when creating and running them. Social ads should not be branded as traditional ads, but should be targeted to user groups. Production of advertising to be sophisticated, exquisite, and then in a form acceptable to users to accurately push, in order to allow the target user to achieve initial recognition.
Social advertising needs to be interactive in order to get users to click.
Video ads began to sweep WeChat with powerful audio-visual feelings, and in late 2015, a six-second video ad logged into a circle of friends. Video ads appear in a circle of friends for 6 seconds short video, click to view 30-90 seconds long video. The former is short and shrewd, can be automatically looped, only after a click will appear sound effects, while the latter carries a large amount of information, not only to convey the theme, but also a strong sense of in-being. Video advertising of social scenes forms a dialogue between brands and users, through the selective viewing experience, and likes, comments, forwarding and other interactive forms, to achieve friendly interaction with users, deepen the user's understanding of the brand, thus contributing to better advertising results. It's an attempt to brand small videos and marks the full landing of video social advertising. After TV and network video, social video has become a new generation of golden advertising channels.
Social advertising based on the precision of big data can reduce the gap between advertising costs and revenue, more popular with advertisers. But at the same time, social advertising takes into account the needs and experiences of social users very thoughtfully, creating high-quality, high-quality works to "bribe" users. Respect for users is at the heart of achieving user value, and social advertising is well aware of this and is entering the social environment in a seemingly pollution-free form to gain user value and achieve explosive revenue growth.
European products reproduced please
Indicate the source
European media, Jie Media, has been focusing on deep Internet vision for more than 3 years!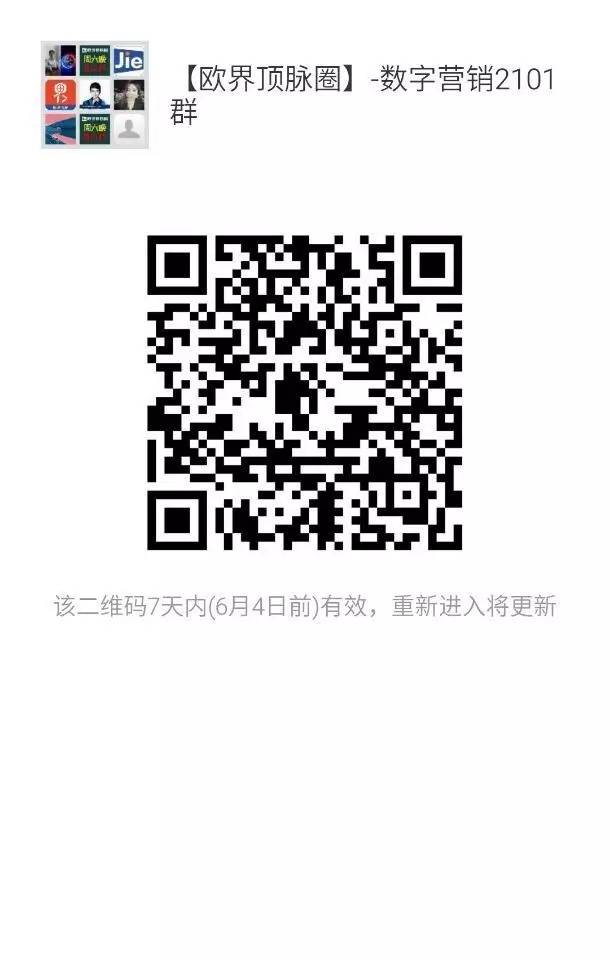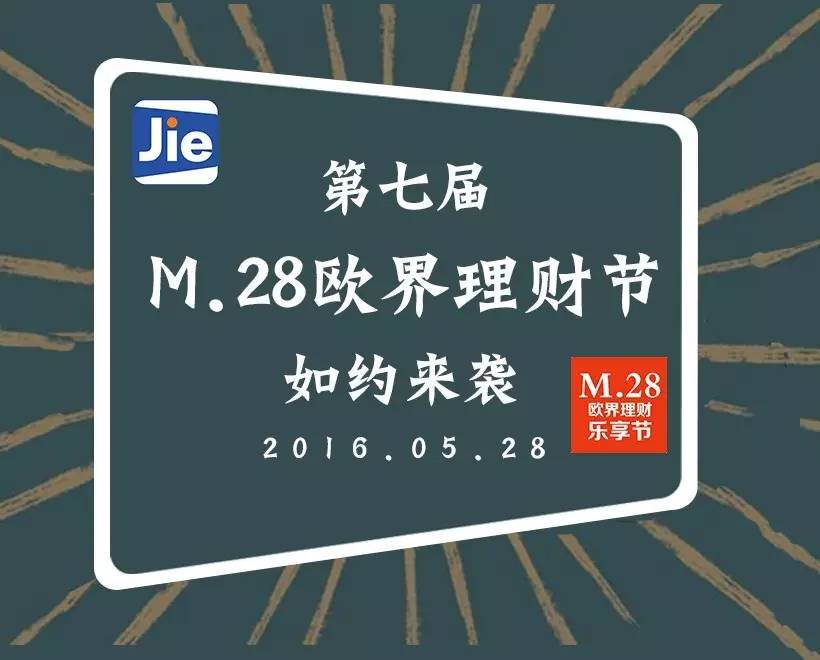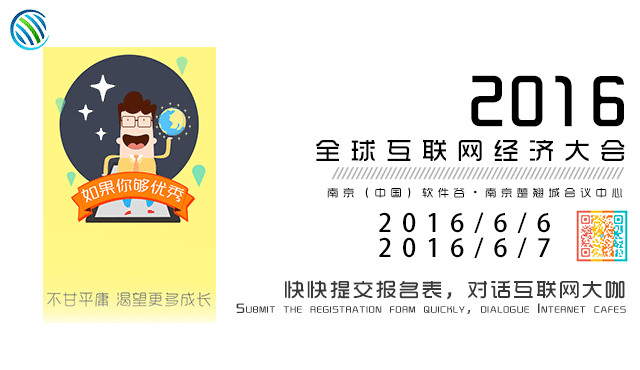 ---