Why is 2016 bound to be the year of the social advertising explosion?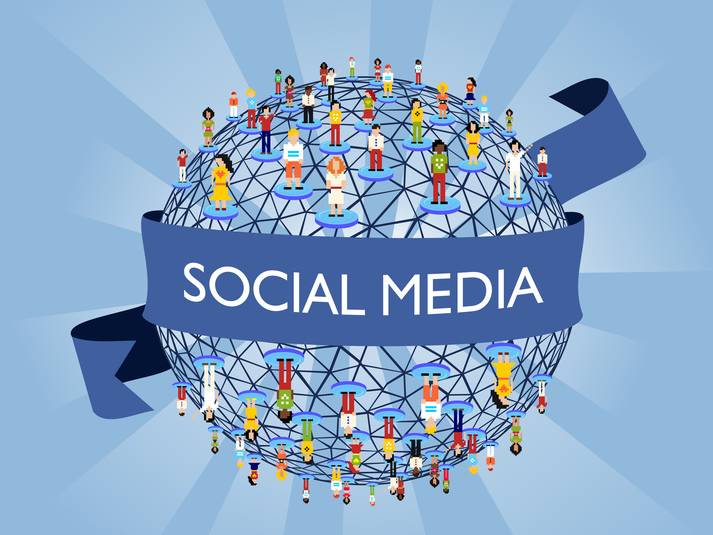 As major social media platforms continue to report fourth-quarter 2015 and full-year results, we see their revenueWithout exceptionWith high growth, online advertising is an important source of revenue for them.Since entering the era of mobile Internet, digital advertising in the process of mobile, social advertising has also quickly formed a ferocious trend.
According to eMarketer data, global social networking advertising revenue will reach $36 billion in 2017, accounting for 16% of the total digital advertising share.With the development of mobile social applications and the continuous innovation of native advertising forms, the industry generally believes that mobile native advertising will be the mainstream form of social advertising in the future.
Looking back on the history of online advertising: the first stage is portal advertising, content control in the portal, pushed to the user's content a thousand people side;
Watch social ads from Tencent, Facebook, Weibo and Twitter
The explosion of social advertising, represented by Tencent, Weibo and foreign Facebook and Twitter, is based on the earnings reports of the four social giants.
On March 17, Tencent released its fourth quarter and full-year 2015 results. In 2015, Tencent's total revenue was RMB102.863 billion (US$15.841 billion), up 30% from the same period last year, according to the company's financial results, and in addition to the steady growth of its gaming business, online advertising has become an important increase in Tencent's revenue , with revenue of 17.5 billion yuan for the full year of 2015.
In addition, Tencent's online advertising revenue rose 118 percent year-on-year to RMB5,733 million in the fourth quarter.Performance advertising revenue increased 157% year-on-year to RMB2,916 million, mainly QQ space mobile version, WeChat public number advertising and the new WeChat circle of friends advertising services increased.
Through the financial results, it can be seen that the effect of advertising has become one of the main driving forces of Tencent's advertising business. It is worth noting that the so-called "effect advertising" is not only in the traditional sense of the effect of advertising concept, from information flow to video information flow, it is understood that the rapid growth of the effect advertising business, Tencent CDG (enterprise development business group) under the "social and effects advertising department" is one of the main driving departments.
On March 2, the social media platform Weibo announced unaudited financial results for the fourth quarter of 2015 and the full year of 2015. Net revenue rose 42 percent to $149 million in the fourth quarter of 2015 from a year earlier, capping the company's $146 million to $149 million forecast, with advertising and marketing revenue up 47 percent from a year earlier to $129.5 million. For the full year 2015, net revenue was $477.9 million, up 43% from the previous year. Advertising revenue rose 52 percent from a year earlier to $402.4 million.
Weibo relies on 222 million monthly active users to achieve the growth of advertising marketing, micro-blogging advertising form is like a micro-blogging content. Wang Gaofei, CEO of Weibo, thinksNative advertising will become the mainstream of China Mobile advertising in the next two to three yearsThis time may be faster.
In early January, Facebook reported fourth-quarter 2015 results and full-year 2015 results. Facebook's net income for the fourth quarter of 2015 was $5.84 billion, operating profit was $2.560 billion (or $3.523 billion on non-GAAP) and net income was $1.562 billion. Facebook's financial performance was significantly better than expected.
Facebook's single-ad revenue reached $5.64 billion and mobile advertising reached $4.51 billion.Mobile advertising revenue accounts for 80% of total ad revenue69% in the fourth quarter of 2014. As of March, there were more than 3 million advertisers on Facebook's service.
On February 11th Twitter, the micro-blogging social platform, reported fourth-quarter 2015 results. In the fourth quarter of 2015, Twitter reported revenue of $710 million, up 48 percent from a year earlier, and a net loss of $90 million, compared with a net loss of $125 million a year earlier. Twitter's fourth-quarter adjusted earnings per share were $0.16, better than the $0.12 average market analysts had expected.
Twitter's ad revenue for the fourth quarter was $641 million, up 48 percent from a year earlier, according to the results analysis. Excluding currency movements, Twitter's ad revenue will grow 53% year-on-year in the fourth quarter.Twitter's mobile ad revenue accounted for more than 86 percent of total ad revenue in the fourth quarter。
The combined results of the four major social platforms show that the global social giant's revenue and profits are showing rapid growth, the biggest driving force is mobile advertising. Advertising products from social platforms also have something in common:Based on its own platform characteristics, the development of the corresponding social platform information flow advertising products。
The essence of social advertising: returning users and reshaping connectivity
Why social advertising in digital marketing share is growing, in essence, or adapt to the trend, return to the user. Users are spending more and more time on social platforms, and the size and activity of users on social platforms is extremely high.
In terms of the attributes of social advertising, Tencent Group Vice President Lin Yu said:Social advertising provides insight into the needs of users and a deep understanding of them, using social platforms to make marketing a human connection"。
The user's behavior is changing, fragmented into multi-dimensional states in different scenarios, the influence of users on each other, the impact of different scenarios on user products, is a challenge that marketers really need to face. Socialization brings everything back to the user's origin, creating a multi-scene situation, building brand loyalty in continuous interaction with the user, and the brand and effect from split to fusion.
Other than thatOverall, advertisers' focus on social marketing has gradually shifted from the operation of branded home pages to direct social advertising.Instead of traditional display and search ads, social advertising has the advantage of targeting people and enough to give advertisers a clearer idea of what kind of audience their ads are being seen by, rather than simply buying a UV and PV. Lin pointed out thatSocial advertising provides the best emotional connection between marketing and users。 It can gain in-depth insight into the user's personalized needs, in the multi-scene interaction to impress the user's inner emotional appeal, in addition, social advertising online experience smooth, reduce the conversion link, so that online and offline more seamless, to create a more practical consumer connection, to achieve product efficiency.
Advertising products and models open to the world's major social platforms
The main form of social advertising is information flow advertising, which is different from the general network advertising, its location is not fixed, in the dynamic information viewed by users to insert promotional information and according to social group attributes and user preferences for accurate push. It is reported that in July 2011, the social platform Twitter was the first to insert ads between users' messages, soon after Facebook and other social networking sites have been introduced.
Industry analysis, advertising is currently the weight of most social platform revenue, with the domestic mobile advertising market gradually heating up, highly active social platform will push social advertising to a new height.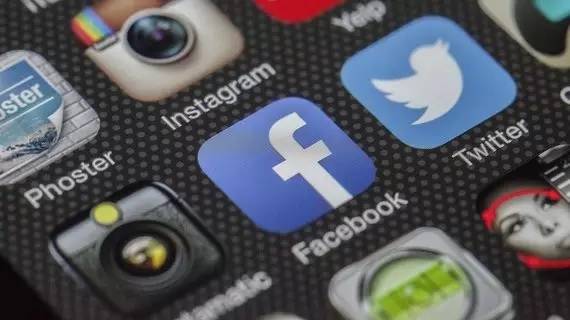 Social platform user size, monthly active users, advertising products
Business Case One: How Tencent Constructs a Social Marketing Ecosystem
In June 2011, at Tencent's Partner Conference, Ma Huateng announced Tencent's eight strategies for opening up, and the door to openness was officially opened. In November of the same year, Tencent launched its advertising system, Broad Point Pass. Through Wide Point, advertisers can run ads and product promotion on Tencent's social products including QQ space, QQ client, mobile QQ space and other platforms.
In April 2015, Tencent announced the integration of the original Guangtong and WeChat Advertising Center to establish Tencent Social and Performance Advertising Department. In just 8 months, from the latest financial results, Tencent's long-term layout in the advertising business has achieved results: 1, breaking the concept of effective advertising and brand display advertising, emphasizing the effusion of products;
Tencent's social ads reach more than 800 million users and more than 90% of China's Internet users. In addition, on the mobile side, 29% of the time spent by users is in Tencent Social APP, and another 12% is in Tencent's other APP.
At the beginning of this year,WeChat Friends Circle ads self-service online, the threshold from 200,000 yuan / article adjusted to 50,000 yuan / barThis prompted large-scale small and medium-sized enterprises to join the circle of friends advertising camp. From Tencent's point of view, this aspect is Tencent's means of expanding revenue, on the other hand, also benefit from the gradual maturity of advertising products.
Tencent's social advertising system, according to the social platform, there are 3 categories of advertising, QQ space advertising, WeChat friends circle text ads, WeChat friends circle video ads.
QQ space has 640 million monthly active accounts, of which more than 60% are post-90 users. QQ spatial information flow ads appear in the user's friend dynamics, is a kind of integration in the user UGC of the native social ads. There are currently five main types of advertising play:Micro-advertising, brand page ads, multi-figure carnage ads, 15-second video ads, and text ads.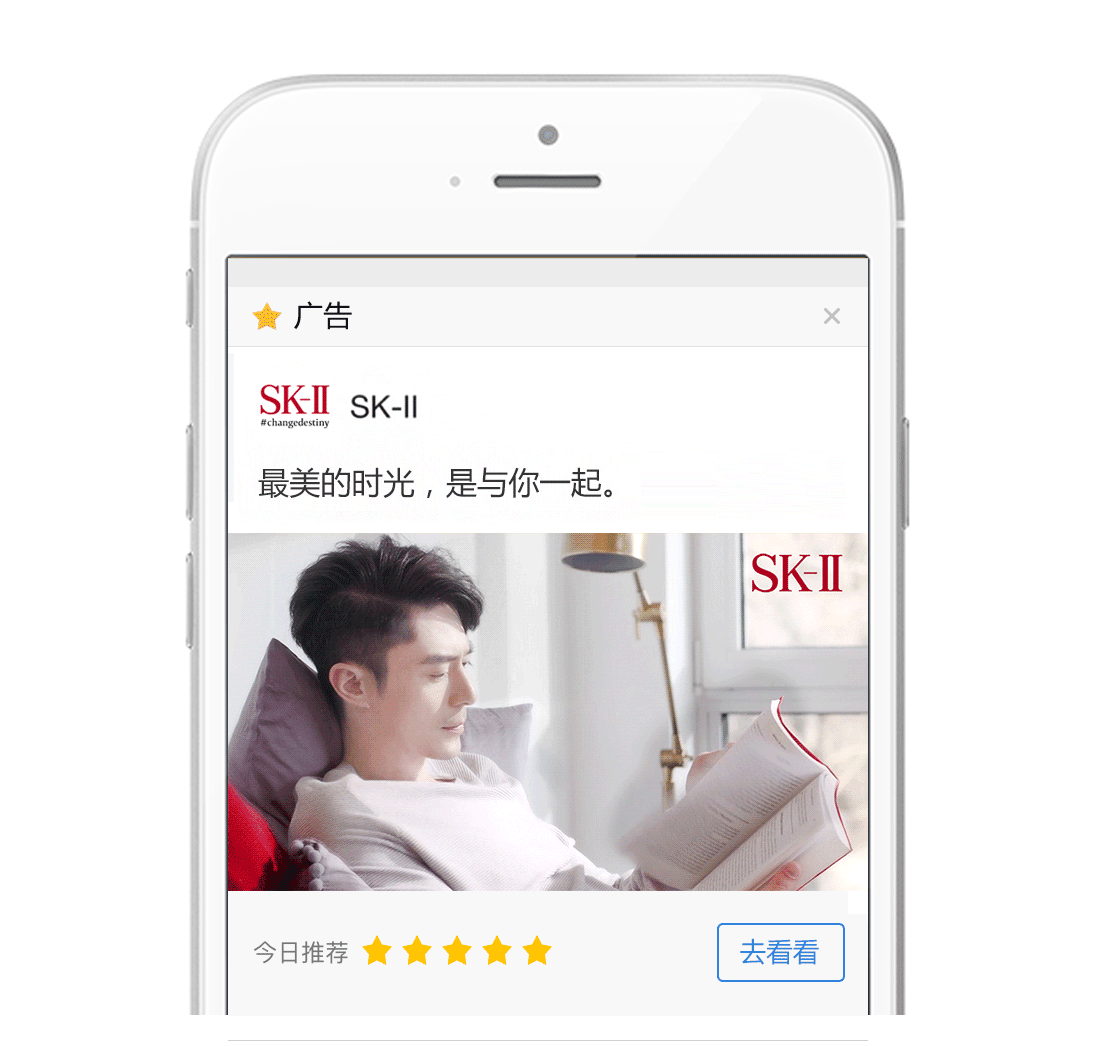 QQ space SK-II micro-advertising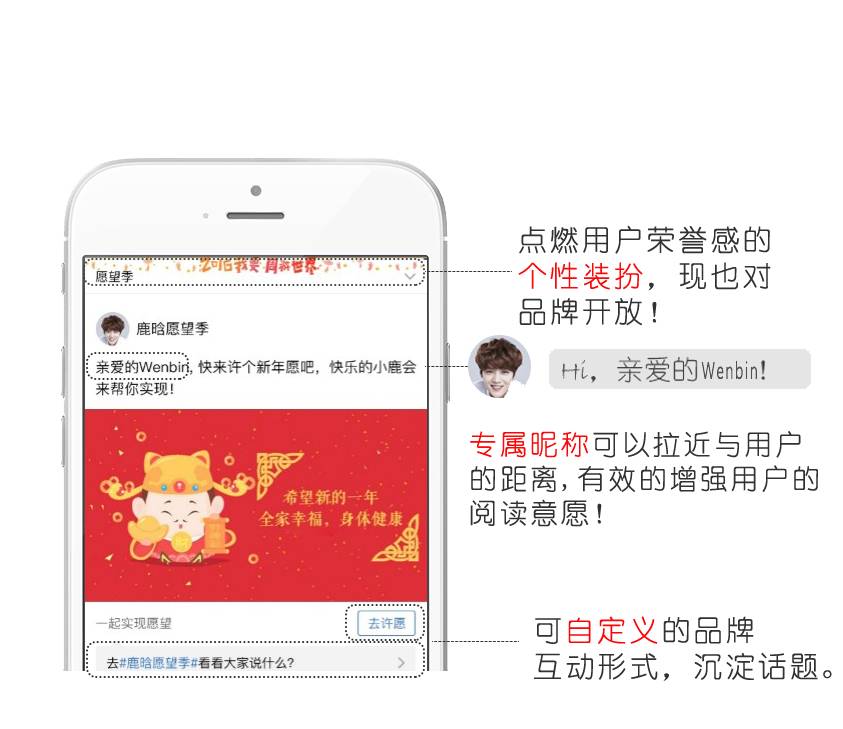 Brand page ads
In early 2015, the debut of the Friends Circle ad started the commercialization process of the Circle of Friends. In February this year, Tencent fully opened the self-service delivery of friends circle ads, low threshold high returns.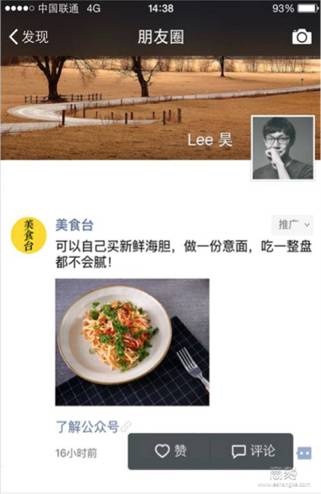 Food table friends circle advertising
At the end of 2015,A 6-second video ad logs into a circle of friends. Video ads appear in friends circles for 6 seconds short videos, click to view 30- to 90-second long videos。 The former is better than the short and sharp, can automatically loop play, only after clicking will have sound effects, while the latter is better in carrying a large amount of information, not only to convey the theme, but also to bring the user a sense of bring.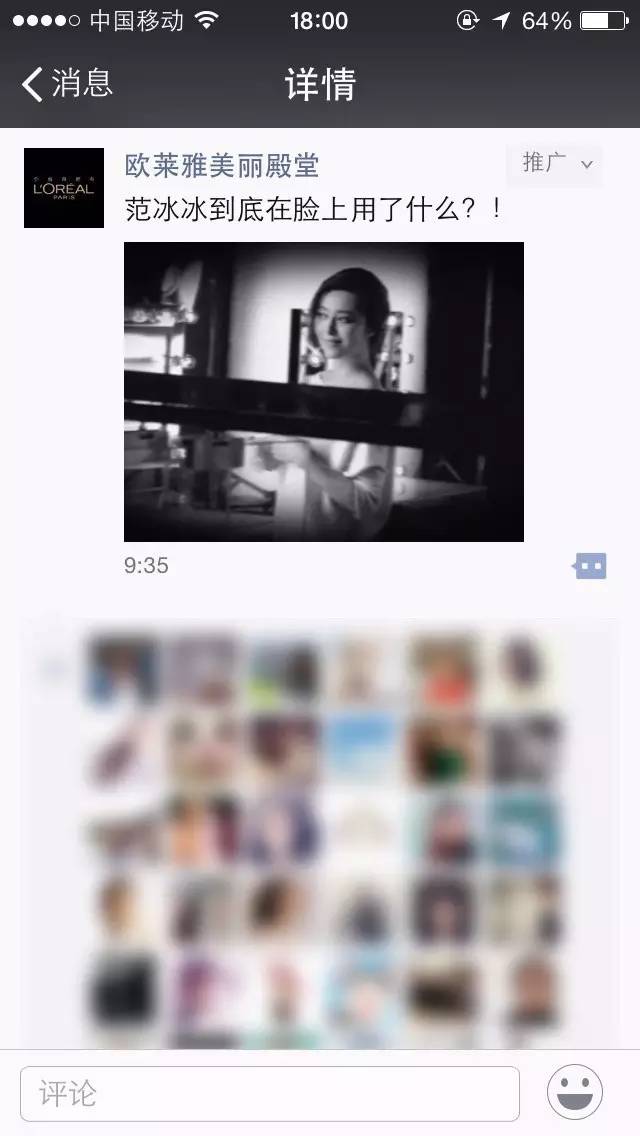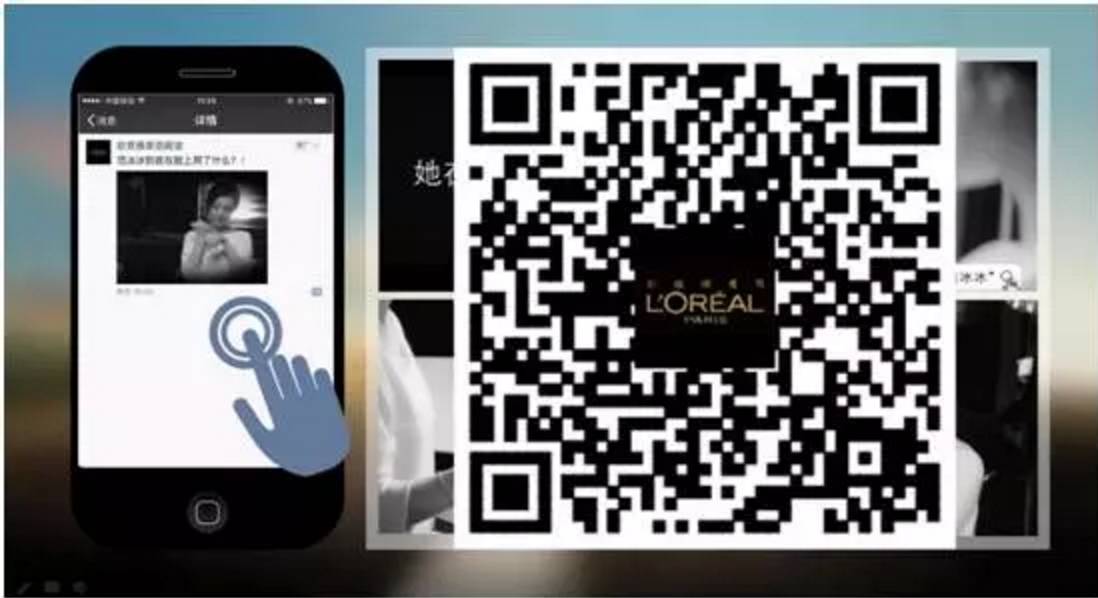 L'Oreal 6-second friend circle ad
Business Case 2: Facebook's social advertising empire
Facebook already has more than 3 million advertisers, 70 percent of them from outside the U.S., according to the latest figures in March. In addition, more than 1 million businesses generate ads through mobile devices. From 2 million in February 2015 to 2.5 million in September 2015 to 3 million today. It has to be said that Facebook's rapid growth in the number of advertisers has resulted in a significant increase in advertising revenue.Facebook's ad revenue growth has also benefited from the widespread use of streaming ads that do not interfere with the user experience.
Facebook's advertising products consist of three main: ad section on the right side of the PC page, PC streaming ads, mobile streaming ads, and Instagram. When advertisers enter the ad delivery system, they can turn on where they want to run. Facebook mobile ads are largely focused on streaming ads.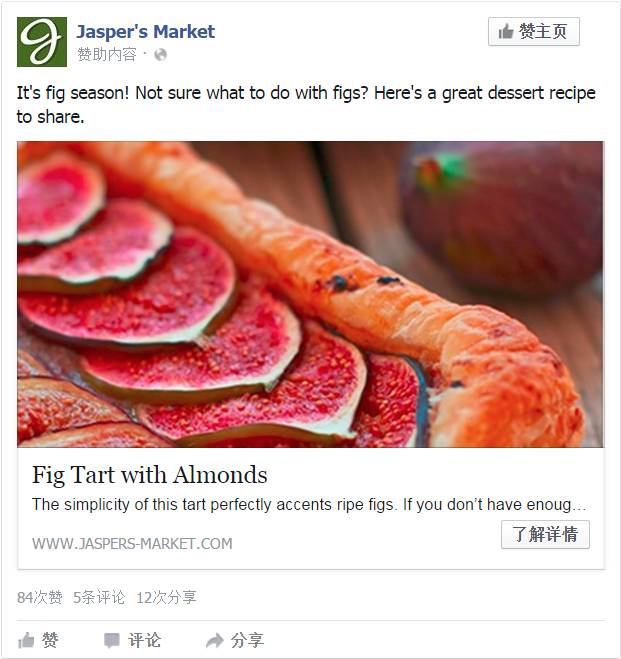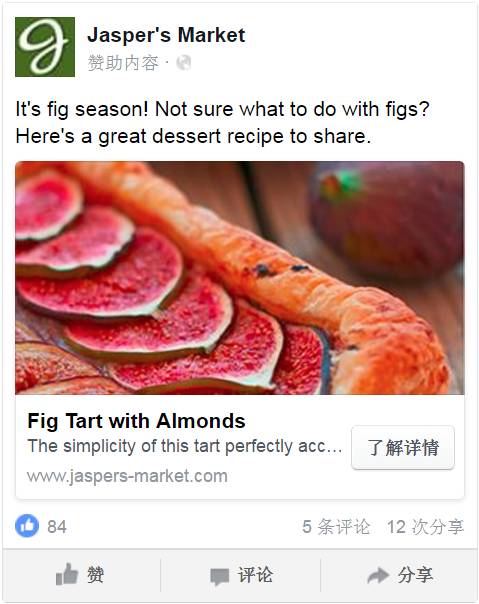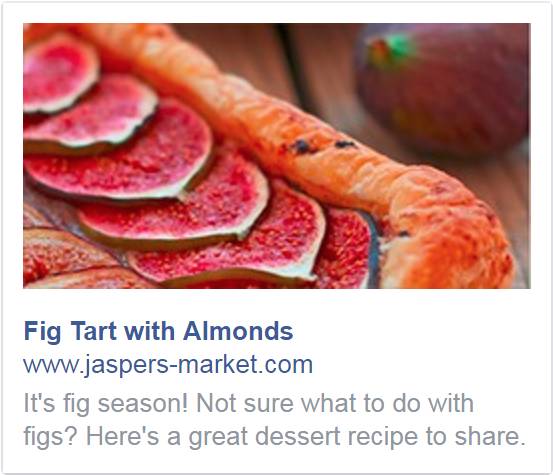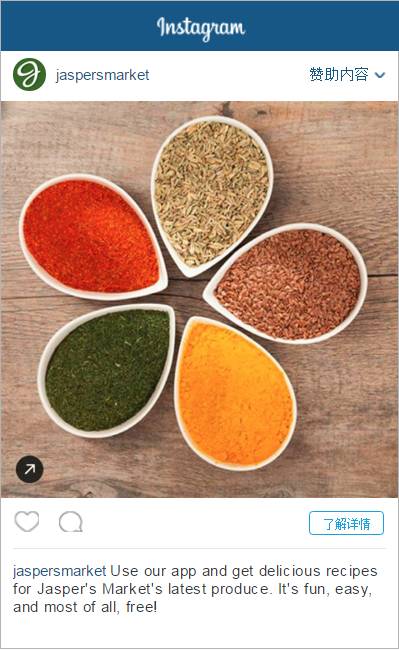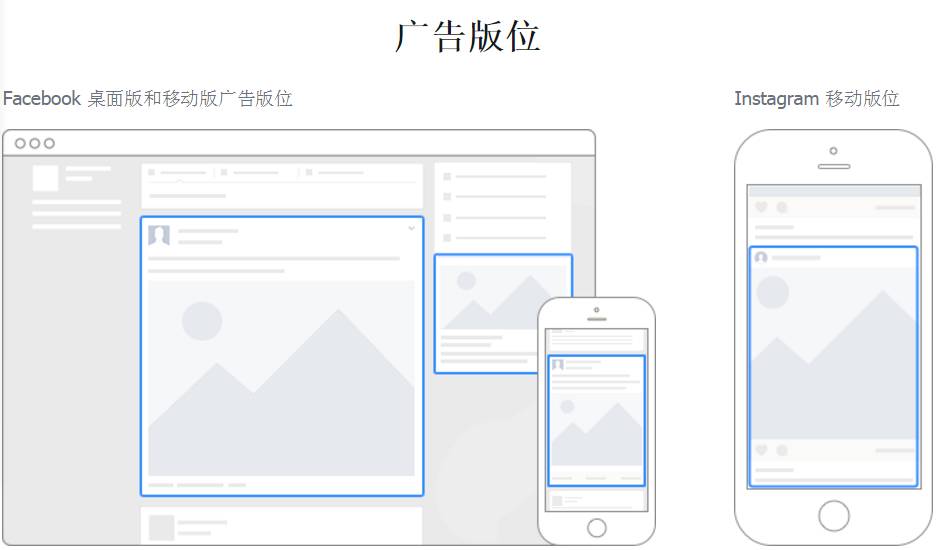 Facebook on the left and Instagram on the right
The advertising products of the major social platforms are in a strong direction
Self-service advertising platform
Whether it's Tencent, Facebook, Twitter or Weibo, it's a self-service advertising platform. Tencent launched Broadcom in 2011 to support self-service advertising. In June 2014, Pinterest launched its own advertising service, which allows merchants to use information cards to purchase ads and track their performance. Facebook's Instagram has a self-service advertising platform that allows powerful advertisers to run ads without relying on cumbersome agency processes.On February 23, 2016, Tencent launched the self-service delivery feature of WeChat Friends Circle ads.Advertisers can achieve self-service traffic query, program realization, top-up, data statistics and other operations through the "self-service" channel, the current optional video, public number promotion, application download several forms of advertising.
Self-service service for advertisers can more quickly enter the native advertising, enjoy intelligent, instrumental, accurate advertising, low-cost and efficient social marketing dividends, on the other hand, for the platform, open more advertiser access also means that the platform's functions have gradually matured, conducive to the further expansion and polishing of products.
Pay more attention to the analysis of user data mining
With the continuous development of social advertising, data mining will be more reflective of the advertising platform's delivery strength. When the user size reaches 697 million people such as WeChat, the data for advertising guidance will not be limited to the usual user portraits and so on. The time users spend on social platforms, the content they browse, and the preferences they display will provide a map of interest, which will not only provide a better understanding of what users like and products, but also predict trends that may occur in the future.
Except inIn addition to the six types of targeting systems (underlying attributes, media environment, user environment, user status, interests, user behavior) that we usually know about, It is reported thatTencent's social advertising is also constantly improving the data targeting mechanism, more accurate targeting of people, and constantly optimize, these will effectively help advertisers better implementation.
More and more sophisticated user advertising experience
The user experience is always an inescapable issue in the delivery and dissemination of adsOne of the biggest advantages of social advertising is that it focuses on the user and provides an advertising experience that meets the emotional demands without disturbing them. Social advertising, including native, video and streaming, will increasingly become the first choice for advertisers in marketing as hard-to-air advertising declines. And on the basis of the existing, how to better unleash the creativity of social advertising has become the question we need to think about in 2016.
Many social platforms, such as WeChat, Facebook and Pinterest, are working on video ads, and you can expect more great creative videos to appear in your circle of friends, providing more brands with an ad experience that touches consumers.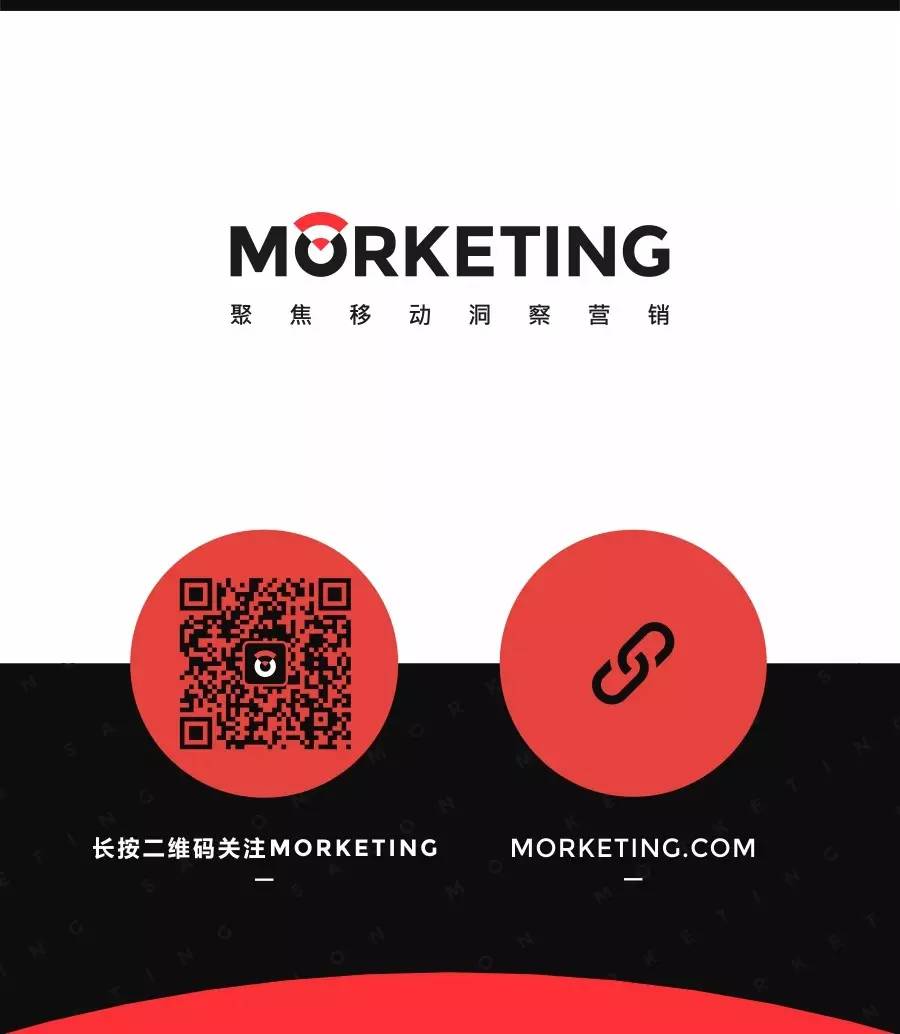 ---