Ten steps to boost your Facebook ads! (Next)
Recently, Xiaomu summed up a dry article, ten steps step by step, optimize Facebook ads no longer without a clue.
The first five steps were told in the previous article:
Ten steps to boost your Facebook ads! (Above)

Then continue today the rest of the dry goods, with the case flavor is better!

 Step 6:
 Pause or change ad groups with high ad frequency
When analyzing the results of ad groups, do you notice some ad groups that are more frequent than 3? If so, adjust your ad group's audience.
If you're targeting interests, add some new audience interests to the list. But be careful not to increase interest that is not relevant to your audience.
When your ad group is targeted by a Facebook Custom Audience that your site visits, pause the ad group for 10 days before you re-enable it. That way, the next time they see your ad, the ad fatigue will be reduced.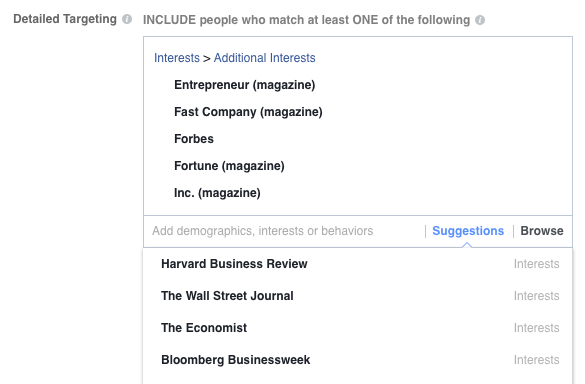 Step 7: Exclude all users who have converted in the past
Marketers often forget to exclude people who have clicked on your ad and turned it into a customer. If you don't exclude these people as a Custom Audience, you'll still see your ads even after you buy (or other types of conversions). This can lead to higher advertising costs and fewer conversions.
Use Facebook Ads Manager and create all custom audiences that have been converted in the past. Next, modify all ad groups and exclude this custom audience.




Now, your ad budget won't be used to target people who've already converted.

 Step 8: Optimize your ad's location
As you've noticed when analyzing your campaigns, you'll notice that some ad spaces are more effective than others. It all depends on your quote and your target audience. If you follow the previous instructions to create a spreadsheet, you'll know which locations are best for your specific ad audience. View all of your Facebook ad groups and select only the ad spaces that provide the best results.
If the target audience is small and there are few conversions, you can keep all of his impressions as long as they bring good results.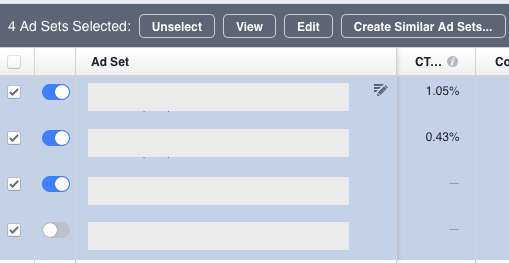 Step 9: Set a custom ad delivery time
Depending on when your ad is running, you can clearly see the difference in ad costs. Optimizing your ad delivery time may result in a higher return on your ad budget.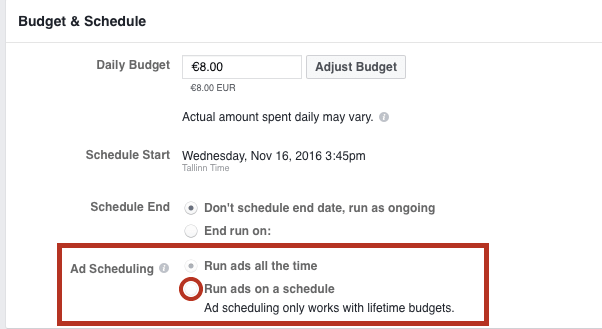 To customize your ad serving time, you'll need to select one or more ad groups in your Facebook Ads Manager. You can change the ad run time in the Budget and Plan section by clicking Ad Time and selecting Run Ads on Schedule.
Set 2-3 ad groups for different ad visuals. Schedule each ad group to appear on a specific workday.
By using this feature, you can deliver different ads to your audience every business day. If people only see certain ads once a week, they won't get bored or bored.

 Step 10: Update your creatives
The best way to get your audience's attention is to update your creatives. Don't just change the ad, make it different and make people aware of it.
If you have a specific color that you want people to think of your brand, you can learn from LinkedIn: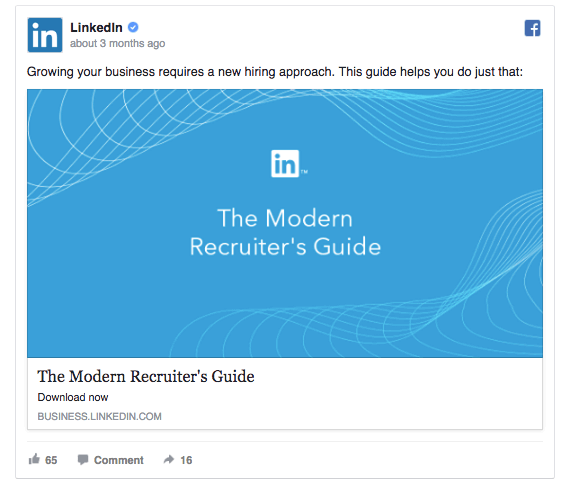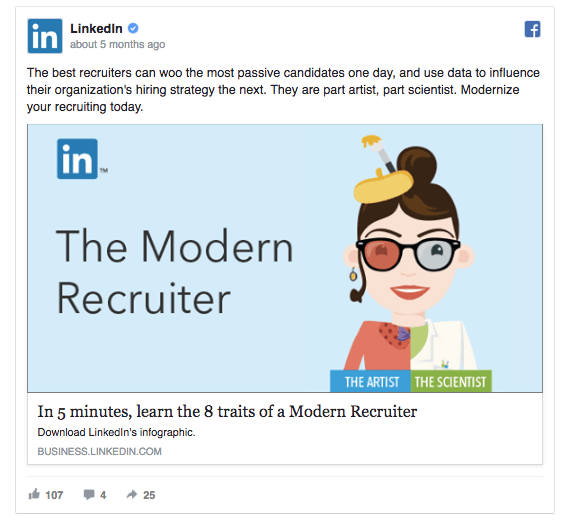 Or not just a single-image ad, try a turntly ad to tell a story.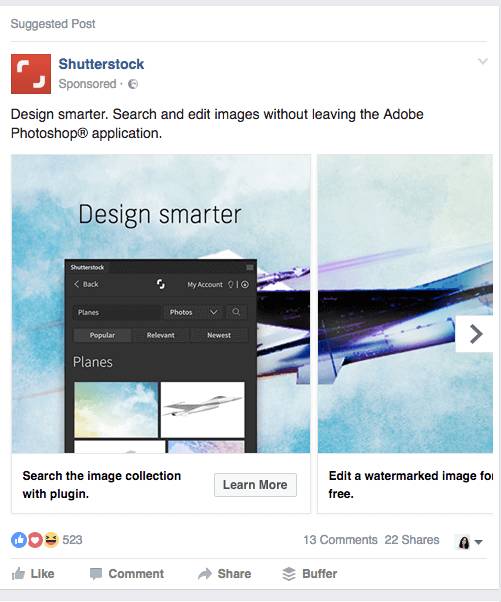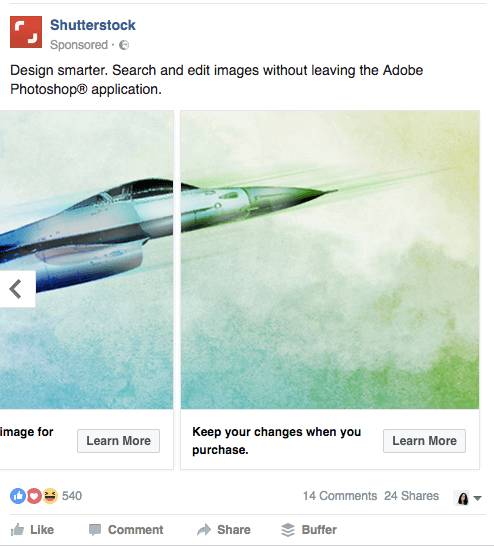 So far, you've tried to dig deeper into your Facebook ad performance, created a simple report, and made a lot of optimizations. The next step is to observe the optimization effect!
Repeated optimization tests will improve the effectiveness of your Facebook ads. For more questions, please consult Papaya Papaya Mobile!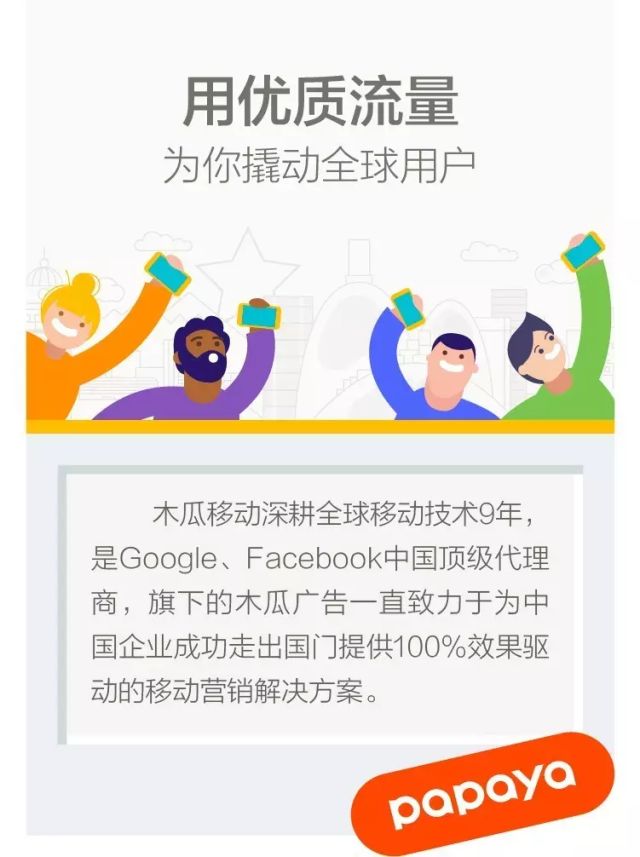 ---