One way to solve the three major difficulties of Facebook advertising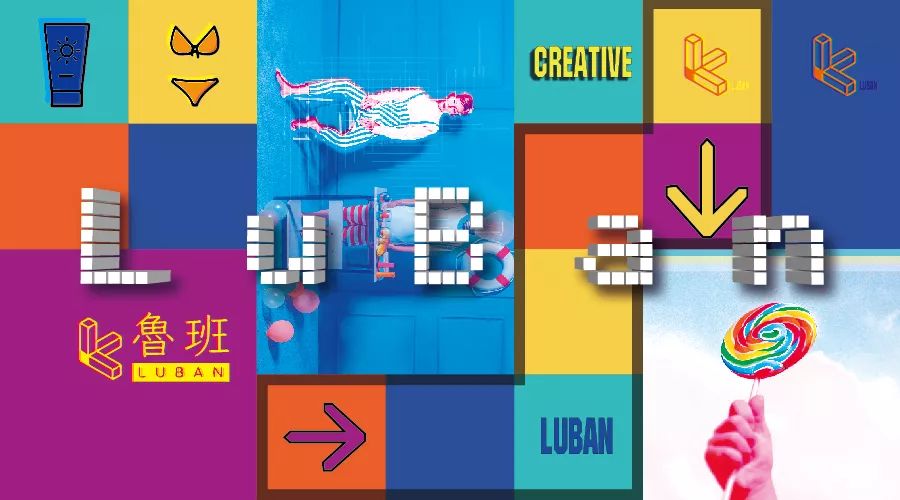 Have you ever tried to run ads on Facebook, but it didn't work out as well?
"Out of the sea, out" has been the e-commerce circle's unannuable consensus. Facebook, on the other hand, is the high ground advertisers must occupy. Early in the morning, a novelly designed push message opens up a wonderful day for users. A series of high-definition motion pictures, a stunning video, or user-built interactive content will help advertisers build an image and increase brand awareness among overseas user groups.
But there are three major difficulties in Facebook advertising, one is that VPN wall-turning is too troublesome, can not be stable and smooth landing, and easily lead to Facebook accounts to be blocked. Second, Facebook's advertising system is complex, and the whole English background at a glance on the head. Third, e-commerce enterprises do not have optimization experience or no professional man, fear of improper operation waste of money.
"What I need most now is to learn as quickly as possible how to do Amazon's off-site diversion, don't be too complicated, most like a landlord, a dozen will, " says one e-commerce seller.
The Luban system, launched by Blue Han Interactive not long ago, is aimed at three pain points to help e-commerce sellers optimize Facebook's advertising process and direct users of social platforms to e-commerce platforms to boost product rankings and sales.

A tool focused on Facebook ad serving

Ruban offers a one-stop social streaming solution for advertisers. Convenient and stable system access, Chinese simple operating system, can be generated with one click of many advertising templates, can help cross-border electric merchants in the shortest possible time to learn to get started FB advertising, improve product ranking and sales.
The remote stabilization server replaces the VPN
For ACCOUNT security issues arising from VPNs, Luban provides deployment services that can be deployed directly to remote servers in the United States, allowing users to secure access to Facebook accounts without using a VPN, so they don't have to use agents, let's not worry about unprovoked seals. As evidenced by the user's screenshot, it took 14.36 seconds to log on to Facebook Business Centre using a VPN and 1.49 seconds to tap Luban.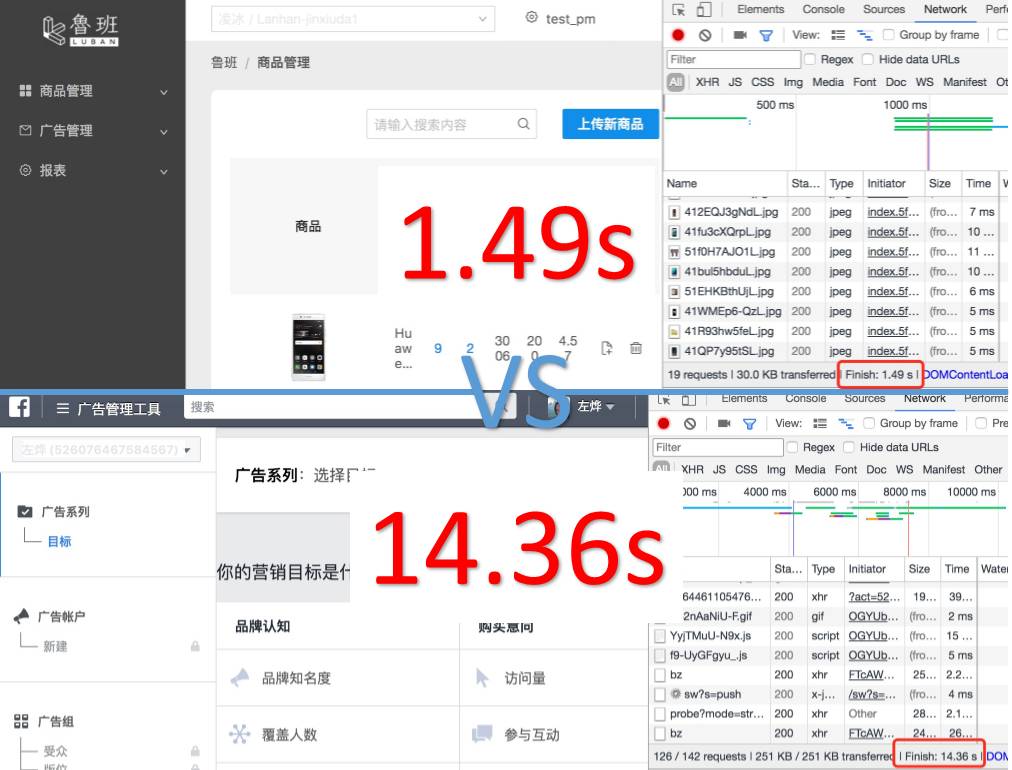 Full Chinese launch platform, 5 steps to start delivery
Luban uses a full-Chinese interface to break Facebook's complex ad creation process. Friendly nover self-guided, product-centr, selected marketing goals, zero-based users can easily create ads in five steps and 10 minutes.

Set conditions to pinpoint core buyers to improve ROI
Luban's unique landing page can carry out traffic data collection, clearly record access, browsing, stay time, purchase, leave and other user behavior, to help sellers zero investment to lock in the core buyer base, improve advertising ROI.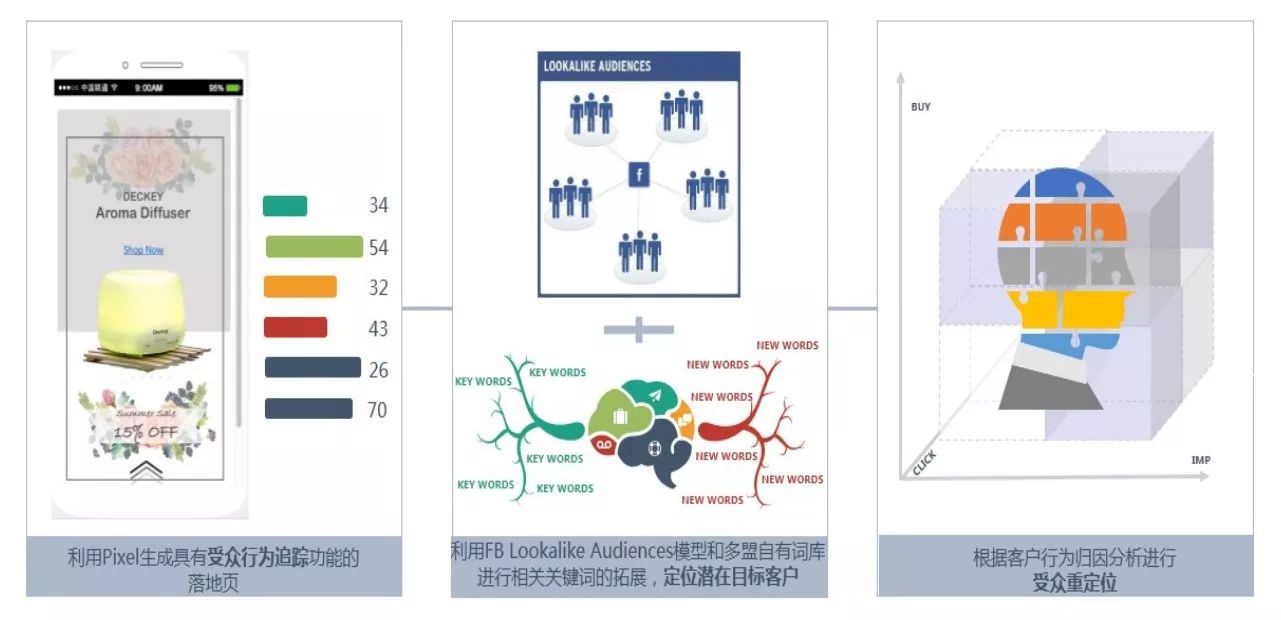 Lookalike strong to expand the audience, one-click synchronization FB background
As Facebook's China FMP partner, Blue Han Interactive has been technically closely associated with Facebook. Facebook lookalike technology can be used directly behind the scenes in Luban to reduce the targeted user range from a wide range of interest tags to more accurate users, with minimal effort to get more accurate ad presentation, thereby increasing the conversion rate of purchases.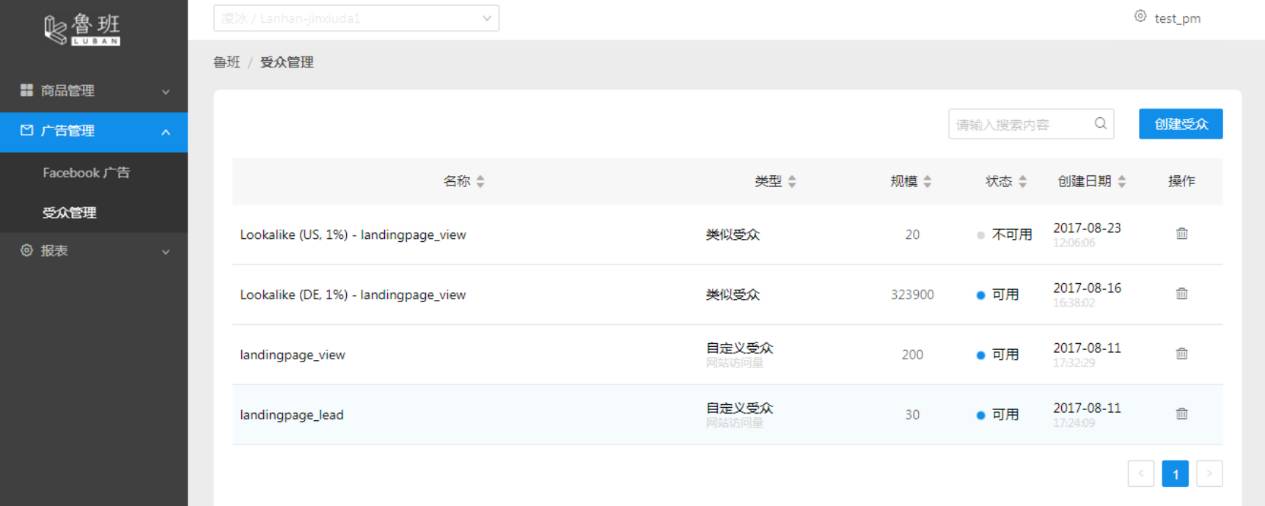 Improve the efficiency of material production
Ruban can greatly improve the efficiency of optimizers in crafting creatives, as long as the upload of product elements can automatically generate Facebook-adapted creatives, nouriters can map more than 400 pictures a week, the promotion season to use this skill can save a lot of manpower time.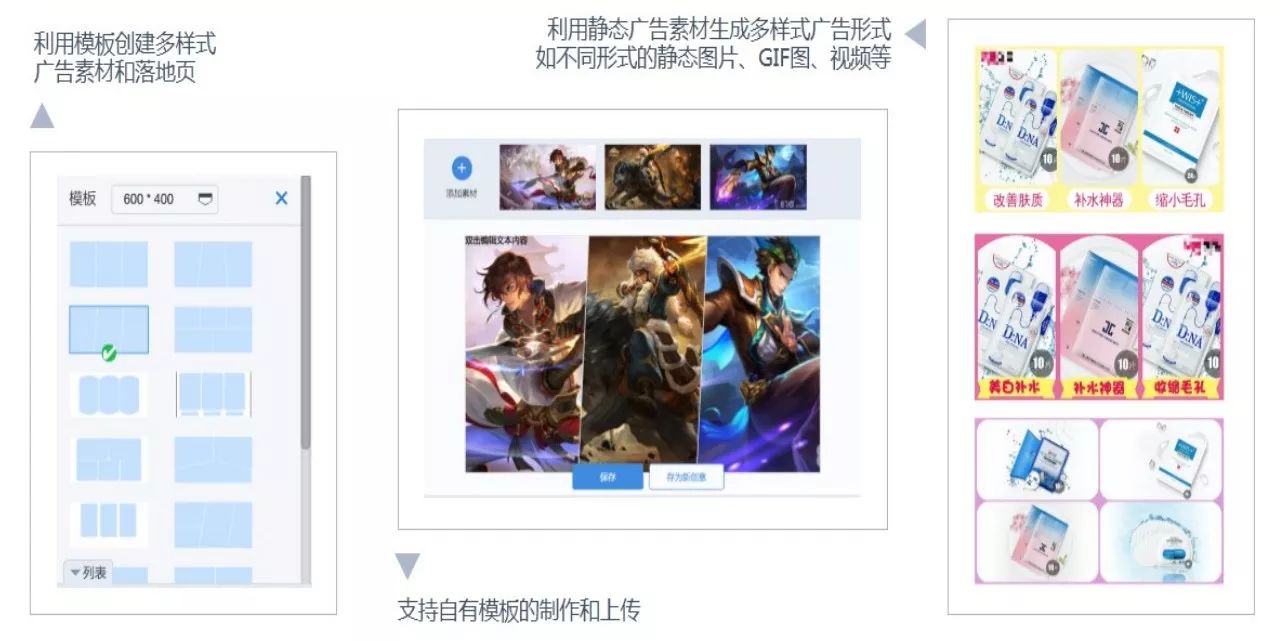 Increase the speed of opening an account
Luban offers a Facebook account opening service that allows you to access FB advertising accounts for up to 5 business days, and the account is stable and secure.
In addition, Luban's services include, but are not limited to, automatic effect monitoring and early warning, integrated marketing strategies, one-on-one customer service guidance, professional optimization and design support, interactive social college, real-time technical support and other full-service.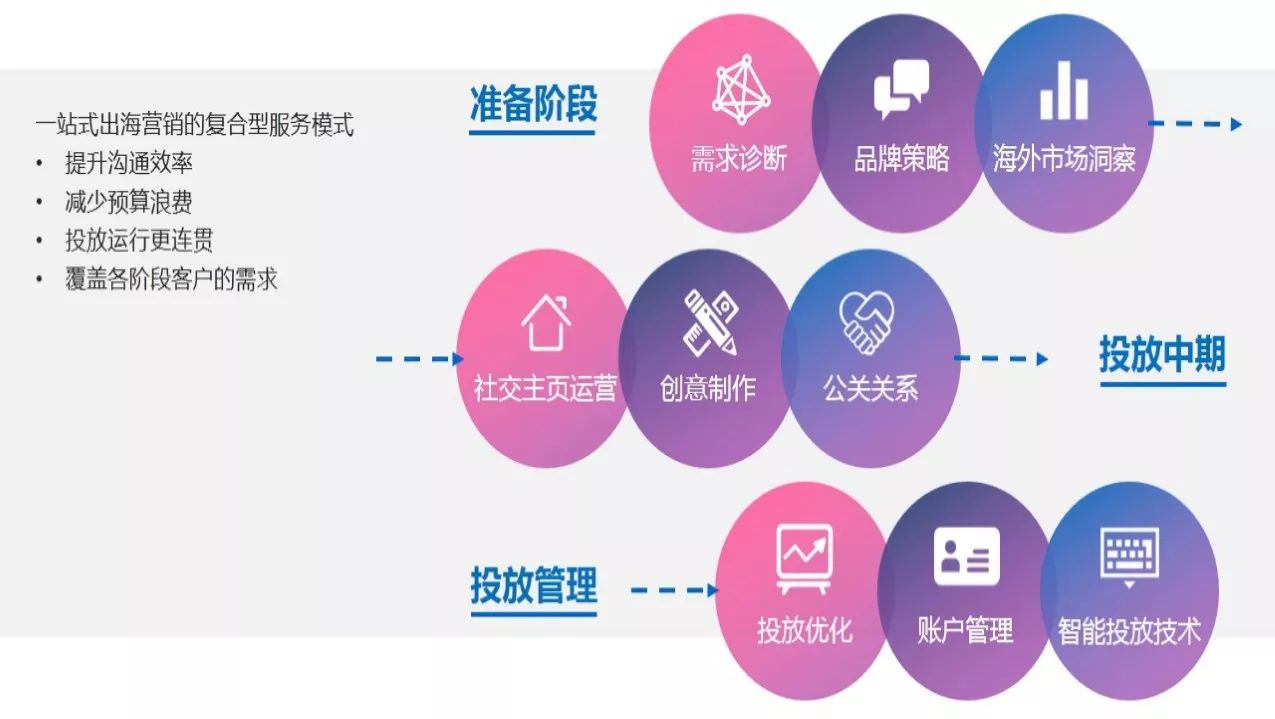 Click "Read the original" to apply for a free one-month trial of "Ruban"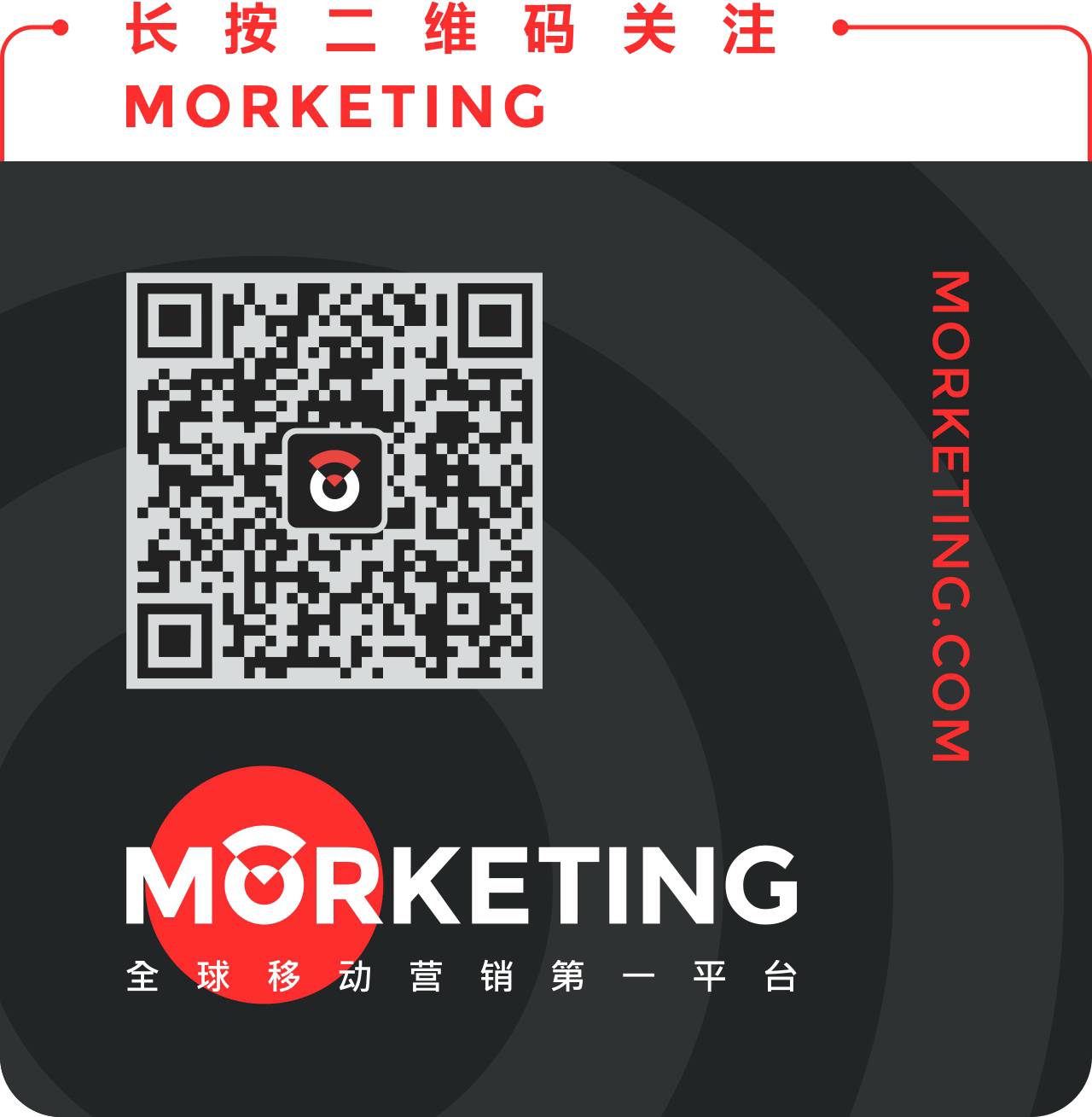 ---