Ten steps to boost your Facebook ads! (Above)
If you've been using Facebook ads for a while, you'll notice that not all ad groups are at the same level. In fact, the cost per click of your ad group can vary widely, and different audience targeting can result in more than 500% difference in CPC (cost per click).
Facebook's advertising performance is often unpredictable, and it's hard to say what caused facebook's ad performance to soar or plummet.
Low target audiences, incorrect bidding styles, off-season sales, audience fatigue, and more can all lead to underperformance in your Facebook ad group. It is especially important to optimize advertising at this time.
Xiaomu has summarized ten steps to improve the effectiveness of Facebook ads for your reference:
To improve your Facebook ad group's problems, you first need to understand how your campaign is performing - how each action affects your ad performance.
Quick analysis will help you gather all the information you need in the future. Get a complete understanding of the health of each campaign. You will also know what needs to be adjusted and how to do it.
Create a spreadsheet that includes the name of each ad group and the target audience information for each ad group.
 Step 2: Check your campaigns for the last 30 days
Start by clarifying whether your Facebook campaign has had the desired effect. For example, the figure below shows a significant increase in cost-per-click (DTs) about 28 days ago.
This may mean that the audience is tired of seeing your ads, and Facebook has no new audience to offer you. Or maybe it's because you or your team made changes to your ad.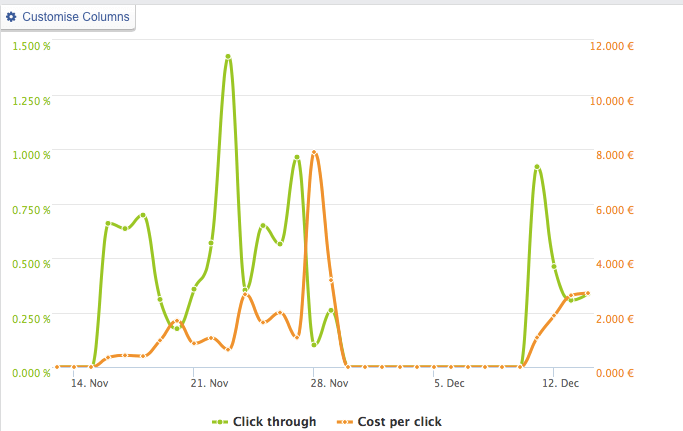 If you notice that your ads don't work as well as they did at the beginning, it's recommended that you add the information you observe to the spreadsheet you created (or create one now). The table needs to include your ad group name, ad group, and audience for each ad group.
 Step 3: Check the frequency of your ads
People get tired when they see your ads too many times, which can seriously damage the effectiveness of your Facebook ads.
Use Facebook Ads Manager to see how often your ads are available.
If your ad frequency exceeds 3, you'll need to adjust your ad group's audience or change your creatives.

 Step 4:
 Find the best and worst time to advertise
If you're new, you can schedule ads to run at certain times. You can also analyze ad group performance at different times of the day.
Sign in to your Facebook Ads Manager and select an ad group to segment your ad delivery by ad time dimension.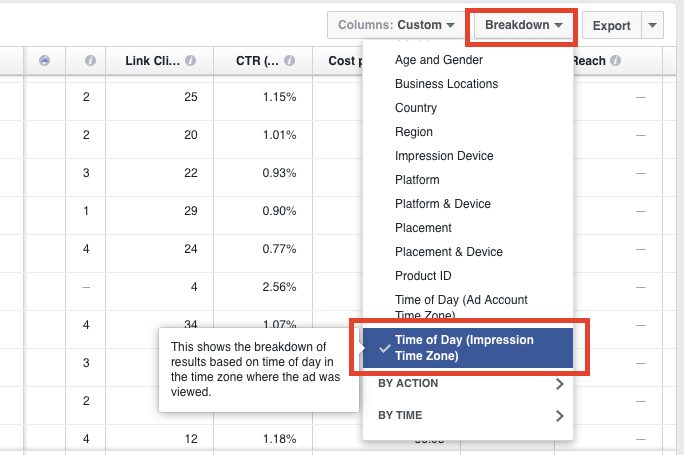 Find out which times of the day your ads perform best - the highest CTR and the lowest cost. Write down the results for each ad group in preparation for future optimizations.
 Step 5: Find the ad space that provides the best results
When you create ads, you can choose to run them at all eligible locations on Facebook, Instagram and Audience Network. However, not all ad locations apply to all ad groups.
Choose a campaign view of Facebook Ads Manager to see which locations have performed best in the last 30 days.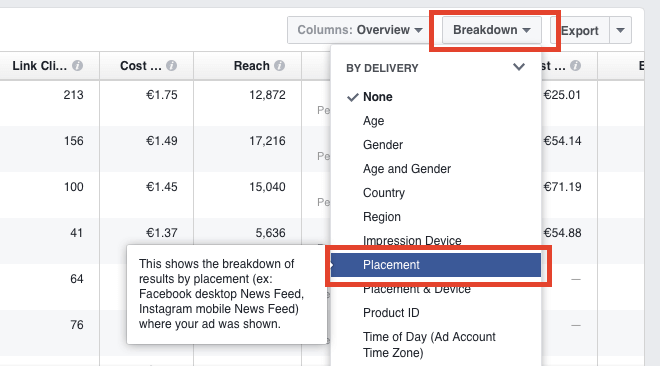 When you view the results, you'll find the best-performing and least-performing ad impressions. For example, in the following image, you can see that mobile ad locations cost about 90% more per import per import than desktop locations.

By this point, your ad performance may have improved a little. Please continue to look forward to the next article, step by step to optimize your Facebook ads, I believe the conversion will get better and better!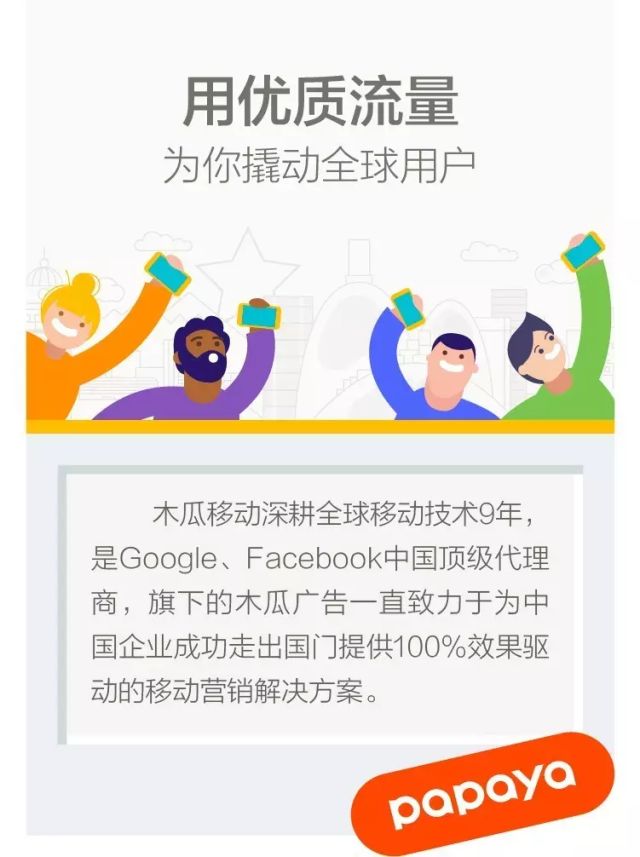 ---