Facebook Ads Spy Tool Introduction
What is the SPY tool
Advertising spy tools, that is, spy, peeping at how others advertise, what products are made, how effective, you can also explore peers, explore good material.
The more powerful the spy tool, the more expensive it is. The spy tool essentially grabs the content of an ad on the FB and categorizes it according to different fields. The tool is too powerful to infringe on advertisers' interests (think of the big advertisers spending money on ideas that you've relaxed in the past, and the cost of making ads has been greatly reduced), and facebook has banned a few.
But there is interest there is a need for natural someone to develop to do, especially in the last two years shopify, FB advertising more and more players, although the threshold is not high, but the entry is obviously not easy, this tool to make, for new players have a fatal attraction, less detours.
This is not a number of domestic companies have developed several spy tools, prices, characteristics vary. At the same time, FB also realized that, first, in order to pay attention to the user experience, to avoid black five types of advertising, imitation cards and other ads flying around---; Next, I'll briefly introduce a few tools.
What are Facebook's advertising spy tools?
1.http://www.idvert.com
Domestic company development, launched in August, in October began charging projects, the function is very strong. Pictured,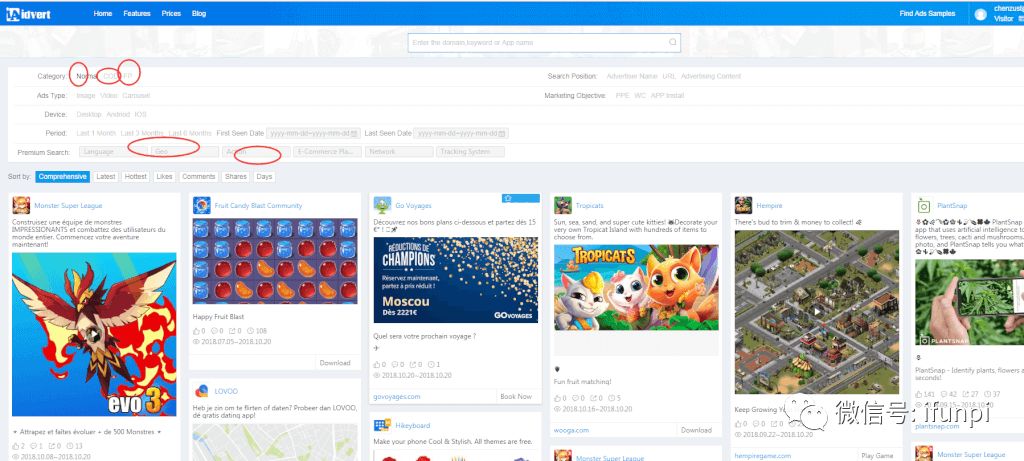 Depending on the type of ad, regular ad, COD single page, FP ad can be looked for corresponding advertisers, ad content and materials.
Of course, you can also filter different ads by ad type (image, video, turntable) or device (desktop, Android, ios).
Other items that can be filtered, such as date, geographic location (country of delivery), CTA, ad type, and so on.
The same tool gives different people different ways to play. You can also find out what elements to share more, leave more messages, convert more, and more. Before a brief glance and analysis, funny and pet categories occupied the top of the natural sharing list of posts.
This tool has many other ways to play, not to name a few. Learn the ability to get more information by saying only words and keywords.
idvert Sign up invitation link: https://uat.idvert.com/user/registerChannel?inviteId=31762
2.https://adspyhub.com
Also soon after domestic development, the data was less than idvert, but it still seems to be free to use.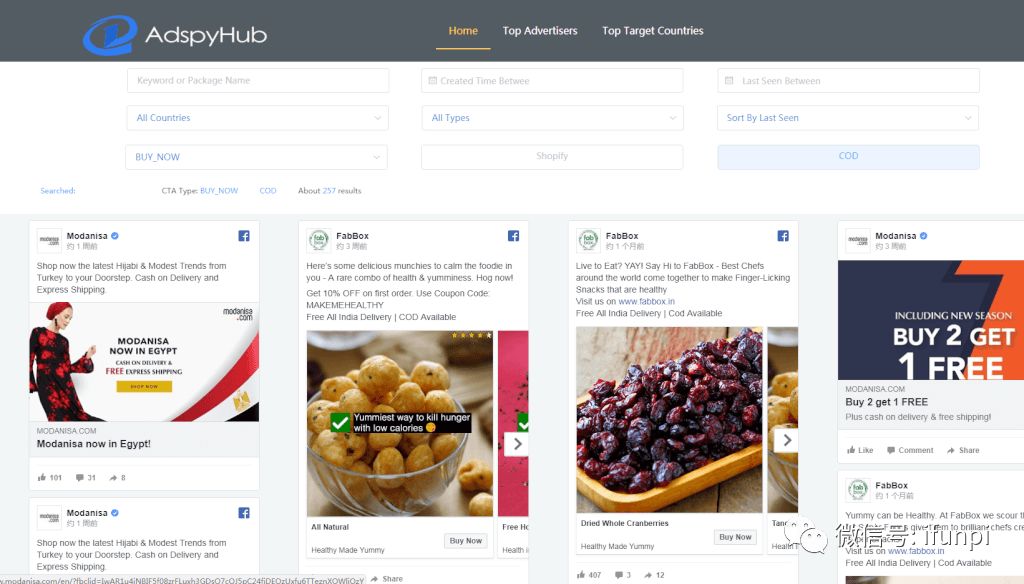 The use of tools is not much to say, concise and clear.
3.fbspy.co
This is also developed this year, the product has nothing to say, the official website can be viewed. But its product growth strategy is worth mentioning.
Through qq group, WeChat group free invitation to register to use a day, a large number of users, qq group crazy pull people into the group, and happens to be in a better time node launched this product, so the beginning is 1999/year, not long after the price rocket rose.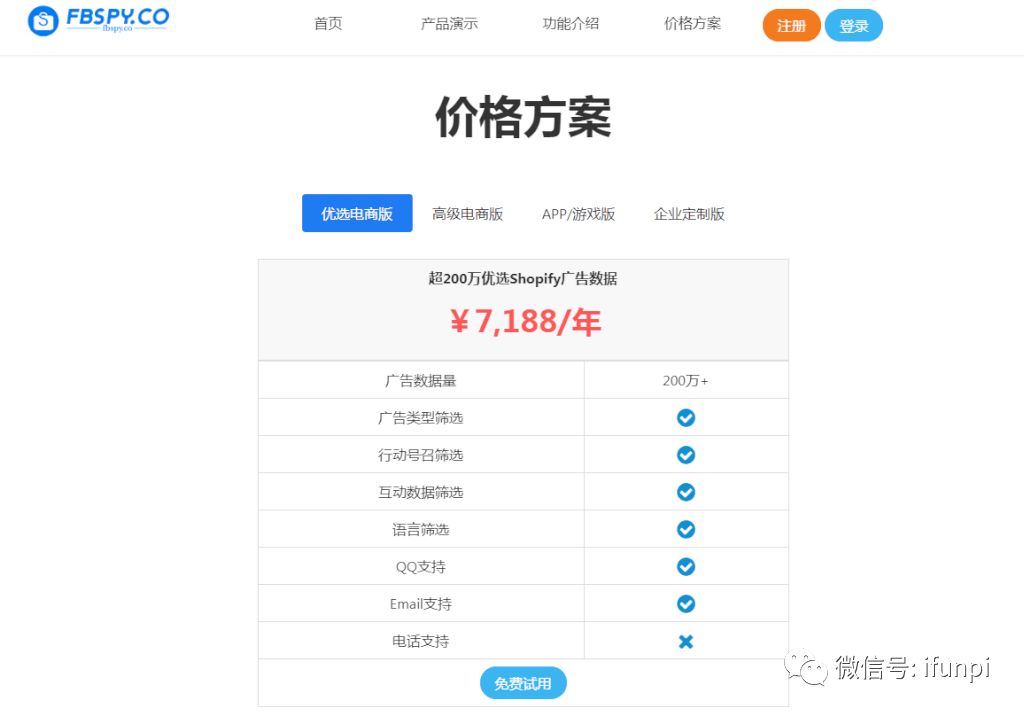 4.socialpeta.com
This one is early and the platform is bigger. Just tried, no deep contact, but the sales staff attitude is very good, guide registration and use.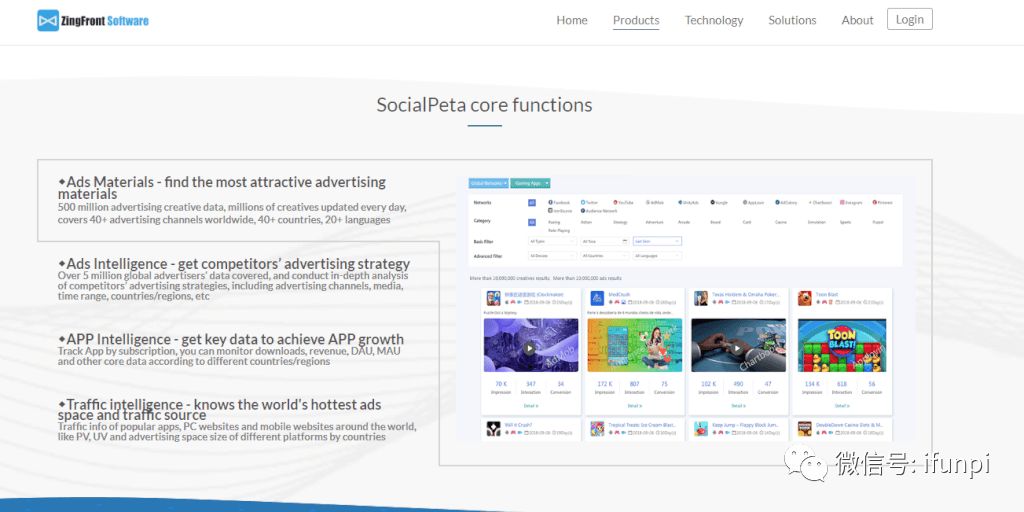 Conclusion.
This article is said to introduce the spy tool, in fact, the detailed description is not much, one is because the tool function is much the same, are can be filtered according to their own needs, and the other is that this is just a lead, after giving information to let yourself take the initiative to understand and learn. Information given by others, to the evaluation can be referenced, but can not be fully substituted.
Such tools need to take into account the company's technical strength, the amount of updated data, the annual payment may be similar to v, p, n, suddenly unusable situation (by FBban dropped).
Finally, do not want everyone to have been relying on the spy tool to do advertising, looking for products to find material, never think and sum up, so it is difficult to cultivate their own thinking logic.
---