Dry goods: Facebook ads are down? Have you checked page ratings (fan page customer ratings)?
The following article comes from TGIF's sea-going advertising dry shop The author, Zhang Weiyang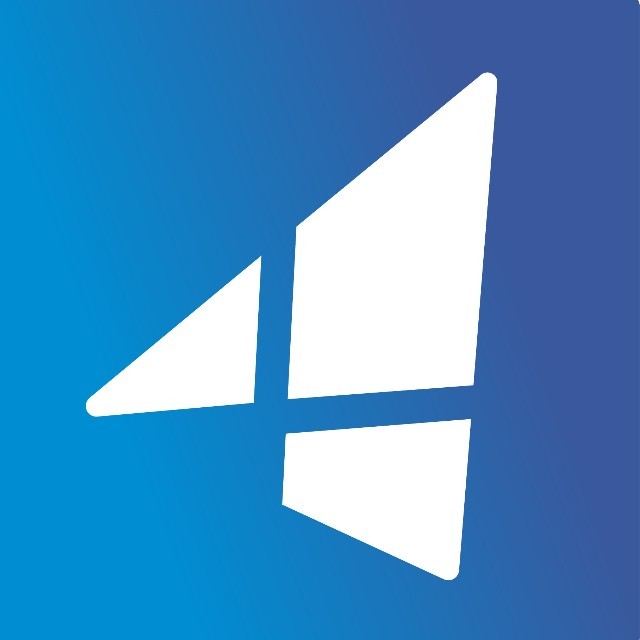 TGIFs go out to sea advertising dry shops
Public number operated by General adXpert's offshore team. The best Facebook, crowdfunding sea advertising updates, dry sharing, Xiaobai can also get started quickly!
Recently, we have received a response from our seller friends that Facebook's advertising performance has declined significantly recently. Lenovo's recent Facebook update on its Page rating, and further information from sellers, also explains why: Page ratings are 2 points, And it's not hard to explain the decline in ad effectiveness when it's on the "minus penalty" level for Page ads.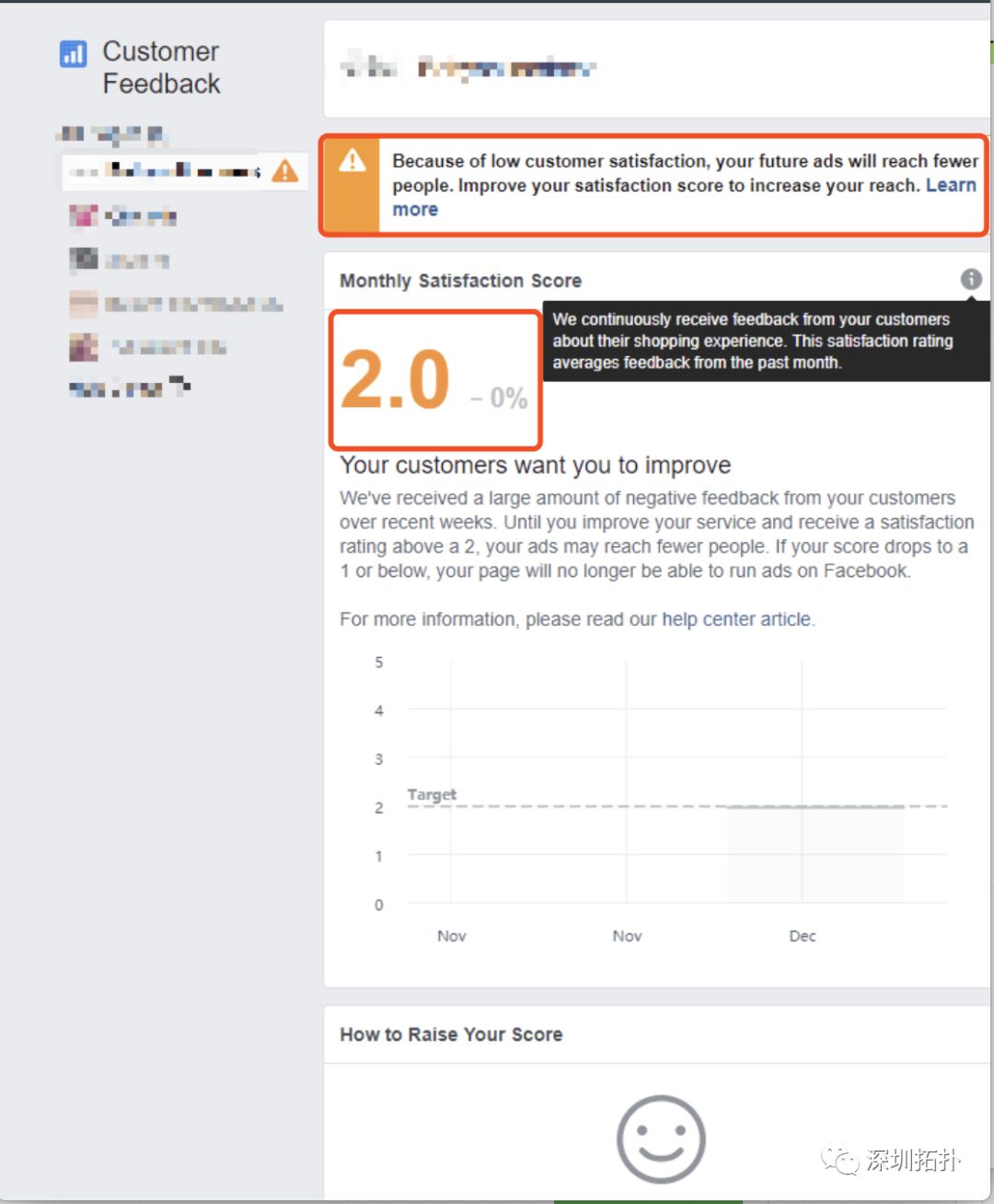 Facebook's November ad update, "Fan Page Customer Ratings" on the impact of ad delivery:

Facebook Page ratings are as follows:
https://www.facebook.com/ads/customer_feedback/

Note: Some seller friends mistakenly believe that a Facebook Page rating (customer rating) is a comprehensive score given by a user for a "review" or "rating" on a merchant's Page. Therefore, some sellers "first reaction" is to leave a high score review through multiple accounts, improve the home page rating comprehensive score.

It's a misponso, and Facebook Page ratings aren't the scores users leave directly on the Page, they're the ones who leave themFacebook users who jump to the site to place an order through their Page ads will receive a message and reminder in the newsfeed to give the merchant a feedback. The effect is as follows: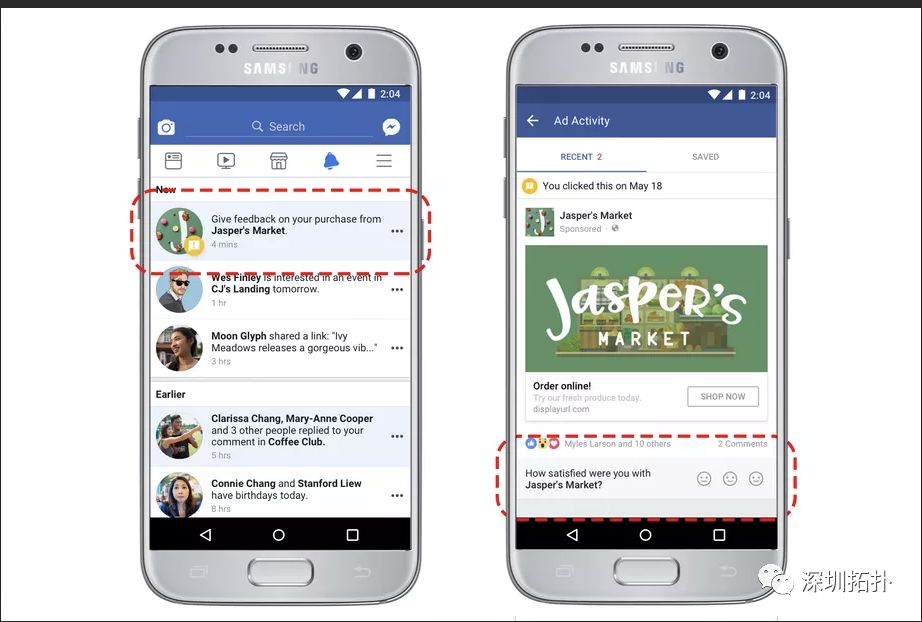 The result of this shopping through Facebook ads is not as easy as Amazon to simulate and manipulate by human means. Because, unlike search ads, Facebook ads are thousands of people, ads are only targeted at the audience, and only a certain probability of display. As a result, it's hard for sellers to artificially rate their Facebook pages.
So how can you effectively improve your Page's rating? Facebook's official answer is:The practical advice is how to do a good job of advertising.Below, is Facebook's Greater China SME Channel Manager Zhang Haoyang's dry goods, Shenzhen topology authorized reprint:
—————————————————————————
—————————————————————————
A lot of friends spit with me over the weekend, why we launched a new fan page customer rating policy in Black Friday, people can't help but be defensive. I'll always go back to Facebook's advertising policy guide for this comment.

"With more than 2.2 billion people around the world using Facebook, we want to make it a platform that everyone can trust and feel at ease with. As a result, Facebook and Instagram have established a comprehensive advertising policy designed to protect users while also helping businesses create safe and high-quality advertising policies. "
Perhaps many sellers feel that our policy has been changing, too difficult to cooperate with. But if we consider the two main purposes of our advertising, it is not difficult to understand. First, ads can and should help improve the experience of Facebook users. Second, advertisers and their ads must not undermine trust between Facebook and its users. It's not just about Facebook, it's about selling friends; if today's users get a bad buying experience on Facebook and don't believe that the platform's ads don't even use Facebook, it means that everyone's advertising costs will increase - and I don't think that's what everyone wants to see.
What is the way to improve the score? It's actually very simple; As long as the following 4 foundations to do a good job, do not let consumers feel misled by advertising or products, the score will naturally improve.
The quality of the product is not as good as expected
The physical material and quality of the hand does not match the picture

The physical size of the hand does not match the size table provided

Use blurry, self-portrait, or "synthetic" product images



One of the problems we often see is the wrong version - merchant ads show a striped sun hat with an orange suzuo, while the buyer actually receives a straw hat with a black ribbon, which must be unsatisfactory as a buyer. There are also a lot of sellers who use synthetic pictures in order to have a better looking picture - it's a bit different from the real product, and it's recommended that you use physical photos.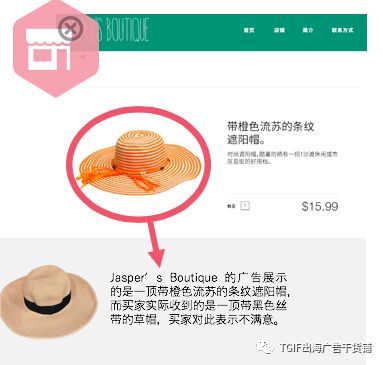 Best practices:
Use objective units of measurement (e.g. inches, centimeters) to indicate the exact size of the product


For apparel products, the appropriate size reference form should be provided depending on the country in which the consumer is located (e.g. US, EU, etc.).

If applicable, a size reference table containing the circumference of key body parts (e.g. hips, waist circumference, shoulder width, bust, etc.) is available

Referring to the default size of the product reminds consumers to look at the size table and find the right size for them

Use high-definition physical photos
As long as the products we promote today are true, in fact, this problem should not be too big. I would suggest that the details that you might pay attention to are providing details, such as clear size reference tables and physical photos, so that the customer doesn't get me wrong about buying the wrong one.
Establish unrealistic expectations
No customer reviews for specific products


Delete or hide negative customer reviews

Anyone who earns discount points can write customer reviews, so the product benefits described in the reviews are not necessarily real personal experiences
Many consumers will look at the site's evaluation before deciding to buy. It can also mislead customers if the product review is vague and doesn't look like it's written by the person who actually bought the product advertised.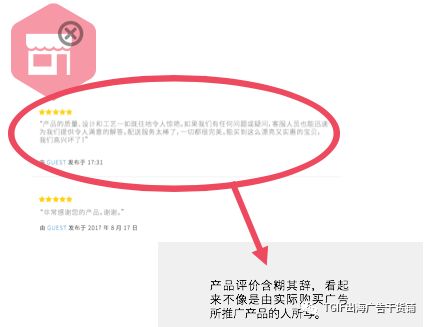 Best practices:
Provides breakdowns of overall consumer ratings, both positive and negative

Evaluation permissions are only available to real buyers who complete the checkout process

Provide a purchase date and evaluation date for potential consumers to refer to
In fact, a lot of times if the praise is too exaggerated, but will make a fool of it. I would suggest that customer feedback on products and services should only be clear and authentic, that's fine!
Items not received/delayed delivery
The product page or checkout page is not explicit


Delivery times and shipping information delivery schedules often show only the time at which delivery started, the time of delivery is not indicated, and consumers feel misled when packages are not delivered quickly

The actual delivery time is much later than promised

The product page shows "Package Mail" but does not specify which delivery method is available
Do not touch fish in murky water, the purchase page does not specify the delivery time. Buyers in developed countries, in particular, may mistakenly assume that items will be delivered within 3 days, resulting in a poor buying experience for them.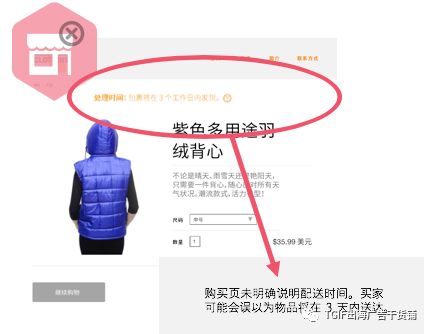 Best practices:
Clearly state the estimated delivery time, the associated shipping costs, and the co-carriers for each alternative delivery method


The estimated delivery time should include both the processing and delivery times of the package and should be clearly stated using the date or business day

Make sure you have an eye-catching delivery policy section entrance on the product page, such as using dialog pop-ups, for easy customer access

If possible, provide an automatically calculated delivery date range (e.g. "September 20-28")

Provide clear answers to common shipping questions on the product or checkout page

Provides a more conservative estimate of delivery times for cross-border transactions that are prone to delays, such as customs clearance delays

If possible, use an end-to-end tracking delivery service and proactively provide consumers with links to track package delivery status online
I would suggest that you according to the logistics situation of e-commerce, truthfully provide clear and detailed distribution information, so that customers do not have to wait for them to buy products.
Do not comply with the refund policy


Consumers were unable to contact the merchant or no one responded

Merchants are trying to offer other solutions, such as offering re-shopping coupons, rather than indparing consumers for losses as per policy

Mislead consumers by not keeping the promise of "free returns"

When an item is on the shelf, the entire product page disappears, inging consumers away from knowing the progress of delivery or consulting for returns



In this link, I think domestic sellers should actually be able to do very well. Whether in Singapore e-commerce, or when I was in the United States online shopping, there is no place for e-commerce customer service can be compared to the domestic Taobao each store's second. If that's the standard, what we're thinking about here is whether we have a customer service system to effectively solve the after-sales problem.

Best practices:
The policy clearly states the time period within which consumers can submit a return application and the time period within which the consumer will actually need to return the goods to the merchant for a refund


Clearly state the return handling fee and the policy on who will bear the return shipping fee in various circumstances, such as remorse or product damage

If an unserered product is out of stock, you should proactively contact the consumer to process the refund

Proactively contact customers via email to provide delivery status updates, especially for long-haul transactions

Recruited customer service representatives should be able to communicate effectively with consumers in English or the target consumer's local language

Check the return rate of the catalog regularly to find out which items are most misleading to consumers and take appropriate action to address them
I would advise you to have a clear customer service system to provide and comply with a clear return, out-of-stock and return handling fee policy.
Here Xiao Zhang wish the network repeatedly innovative records, red and red fire over Q4, shipping non-stop zero-difference reviews, look forward to seeing everyone sun newspaper!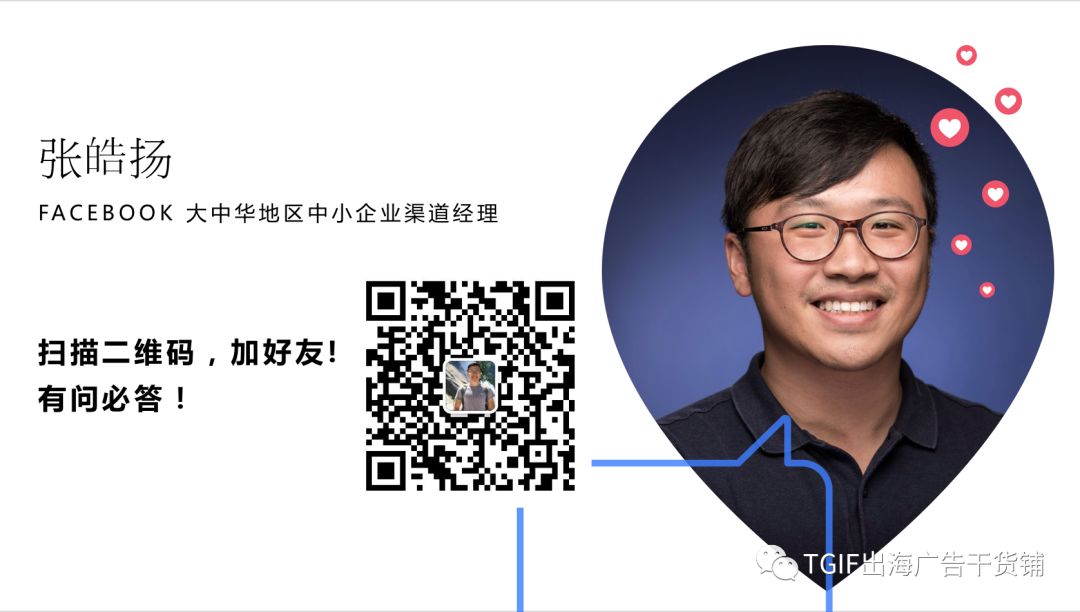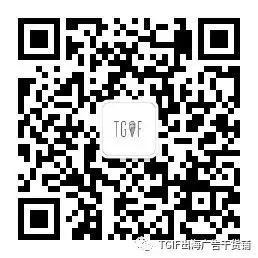 Click on "Read the original text"See more Facebook dry goods
---