Stranger LBS social advertising platform development exceeded expectations, mobile marketing is now a new feature
Event background:On May 17, 2016, mobile social platform Stranger released its latest earnings figures, reporting net revenue of $50.9 million in 2016, up 93% year-on-year, including $12.4 million in mobile marketing revenue in the first quarter, up 104% from $6 million a year earlier. Since the second quarter of 2015, the original ad marketing system for the stream of information released by Strangers has improved the overall efficiency of mobile marketing, and revenue from ad display banners has been another growth driver.
Since the launch of the original advertising platform of information flow in 2015, strangers have been digging deep in the field of mobile marketing, in April 2016 officially launched the advertising program trading platform, combined with their own characteristics to LBS as the entry point for advertisers to provide quality channels, the introduction of a wealth of advertising forms and advertising products, innovative marketing model. LBS mobile social advertising platform launched a year of continuous improvement and rapid development, has been among the leading position in private mobile advertising platform.
"In addition to continuously expanding our sales reach, we are more focused on innovating our marketing solutions and improving our customers' RETURN on investment," said Tang Yan, chairman and CEO, after the results were released. As the leading LBS social advertising platform in the country, we believe these back-end efforts will help the company build a long-term competitive advantage and continue to improve. "
Market environment: mobile advertising growth is rapid, mobile advertising platform presents new features
1) China's mobile advertising scale is growing rapidly, video, instant messaging, social and other fields of user traffic
According to Aerly Consulting's 2015 China Network Advertising Core Data, the mobile advertising market reached 90.13 billion yuan in 2015, an increase of 178.3 percent year-on-year. The overall market growth rate of mobile advertising is much higher than that of the online advertising market. By 2018, China's mobile advertising market is expected to exceed 300 billion yuan, with nearly 80% penetration in the online advertising market.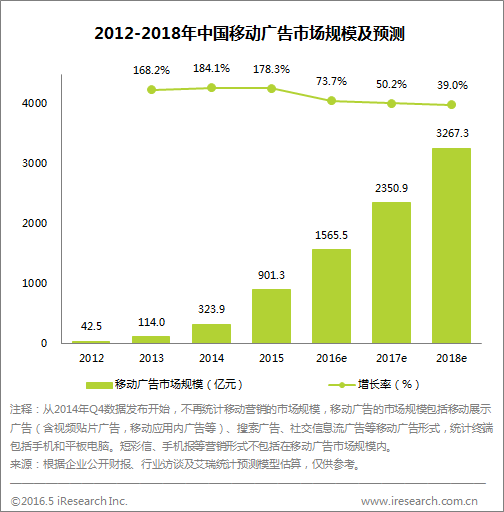 In March 2016, users of audio-visual multimedia and communications chat ranked in the top two active use of all mobile application categories, according to Avery Continuous Monitoring Mobile Data Product mUserTracker. Overall, video, instant messaging, social, game user traffic is large, WeChat, QQ, strangers and other communication software has become an indispensable part of user life.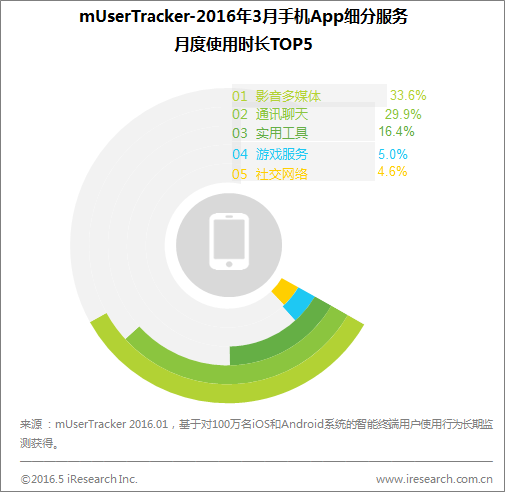 2) Hero-App has set up a private advertising trading platform, the platform pattern is gradually taking shape
At present, China's advertising trading platform is mainly divided into open advertising trading platform and private advertising trading platform. Operators of private advertising trading platforms are dominated by large portals and video sites. Private advertising trading platforms are represented by Tencent, Sina, Sohu, and video sites such as Youku Tudou and Ai Qiyi. With the huge increase in mobile user traffic and stickyness, advertisers' recognition of program purchases has been increasing, mobile user data mining technology has been improving, mobile user data value has been greater play. At present, mobile traffic sources are mainly Wide Point, Baidu, Mango, AdView and so on, in addition, micro-blogs, today's headlines, strangers and so on are also important sources of traffic. Hero-App began to build and lay out private advertising trading platforms.
In early 2013, Youku launched its own RTB advertising trading platform, in 2014 with Easy Media, Limei Technology, DoubleClick and other enterprises, has launched more accurate and effective advertising services, and in September 2014, the establishment of cross-platform advertising system, to provide cross-platform advertising services; Through cooperation with third-party DSP service providers to accelerate the process of self-service social advertising, today's headlines in 2014 developed a commercial advertising algorithm system, the use of big data algorithms for commercial operations, but also good profits, since 2015, strangers began to develop mobile marketing business, in the past year, strong momentum, a wide range of marketing customers, including brand advertisers, local businesses, application developers and small and medium-sized businesses. In April 2016, Stranger officially launched MOMO Ad Exchange, an advertising and procedural trading platform, taking another solid step in its commercial expansion.
Enterprise development: Stranger LBS mobile social advertising platform is beginning to bear fruit and gradually form its own social ecosystem
1) LBS mobile social advertising platform makes the mobile marketing of strangers grow rapidly
According to Avery's 2015 Q2-2016Q1 earnings data, Stranger has been performing very well in mobile marketing since it began to lay out its private mobile social advertising platform based on LBS, with a growth rate of more than 100%. Q1's net revenue for 2016 was $50.9 million, up 93 percent from a year earlier, with mobile marketing revenue of $12.4 million in the first quarter, up 104 percent from $6 million a year earlier, according to the company's latest earnings figures. In the second quarter of 2015, strangers released their own information flow native advertising marketing system to improve the overall efficiency of mobile marketing.
2) Interpret stranger LBS mobile social advertising platform to expand the business ecology based on the scene
Strangers currently has 72.3 million monthly active users, according to the stranger's earnings data. According to CNNIC's 2015 China Social Application User Behavior Study, strangers are younger and more purchasing power. According to the survey, strangers under the age of 39 accounted for more than 90% of users, monthly income of more than 5000 yuan accounted for 17%, more than Weibo, WeChat. All of this is a good basis for the effectiveness of its mobile social advertising platform. In addition, strangers themselves in advertising products and advertising forms also have their own characteristics.
Special analysis of stranger advertising products
Stranger's advertising is mainly: 1, regular orientation: time, equipment, crowd, geographical orientation, comprehensive coverage; 3, POI (Point of Interest) targeting: analysis of user preferences (activity scenes, active time, behavior tracking), to provide advertisers with different groups of POI targeted packages, so that products and services push more accurately.
Based on the user data and product characteristics of strangers, the characteristics of stranger advertising platform are mainly reflected in: 1, according to the needs of promotion flexible orientation, higher return on investment;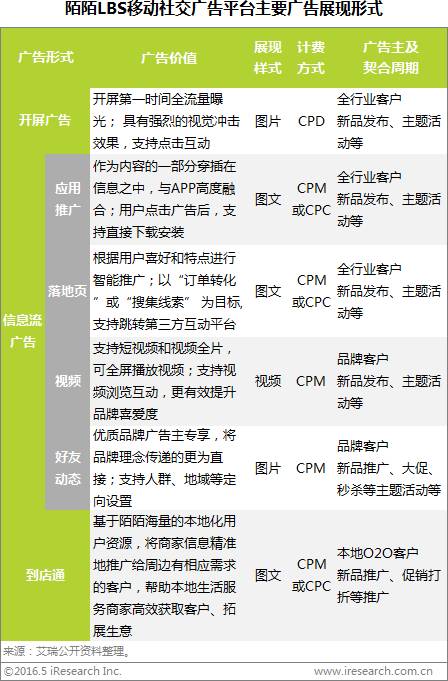 The rapid development of the mobile advertising platform shows that the current Value of Hero-app in mobile marketing has been further released. Compared with the traditional form of advertising and targeting on the PC side, mobile advertising has emerged some new ways of play that cannot be realized or is not widely used on the PC, making it possible to market the precise scene based on geographical location and the form of native advertising with better user experience and richer content. Technology, content, platform multi-driven so that the mobile side of high-quality media resources more and more attention by advertisers, but also become the mobile Hero-App can expand an important means of commercialization. Private mobile advertising platform because of its user traffic and media resources advantages and competitive, the future Of-App in the commercial exploration of the continuous deepening and strong investment in technical means, or will affect the overall pattern of China's mobile advertising trading platform.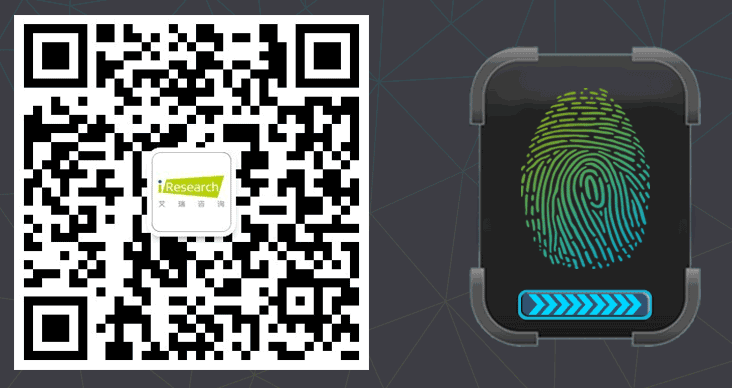 ---