Digital China in Yunnan! Tencent's social advertising enabled a mobile phone to travel to Yunnan to travel the whole link of smart tourism
March 2, by the Yunnan Provincial Tourism Development Committee, Tencent jointly created a region-wide tourism smart platform - "a mobile phone tour of Yunnan" in Beijing held an online trial run product promotion. On the same day, Du Jiang, deputy director of the State Tourism Administration, Chen Wei, vice governor of Yunnan Province, and Ma Huateng, chairman and chief executive officer of Tencent, attended the presentation. "A mobile phone tour of Yunnan" relying on the Internet and tourism services, through APP, WeChat public number and WeChat small programs, a comprehensive coverage of tourists in Yunnan before, during and after the needs of the tour, not only let visitors to Yunnan feel "one machine in hand, say travel on the tour" convenient, but also to create a smart, healthy, convenient provincial-wide tourism ecological project, for the national tourism industry transformation and upgrading to play a leading, leading and promoting the promotion of tourism industry.
Behind this platform, which is positioned as "China's first and world-class", there is a deep convergence of "black technology" of Tencent's Internet of Things, cloud computing, big data, artificial intelligence and other technologies. Among them, Tencent social advertising will use strong technical ability multi-dimensional and efficient empowerment, to create a "mobile phone tour of Yunnan" this smart tourism all-link benchmark case.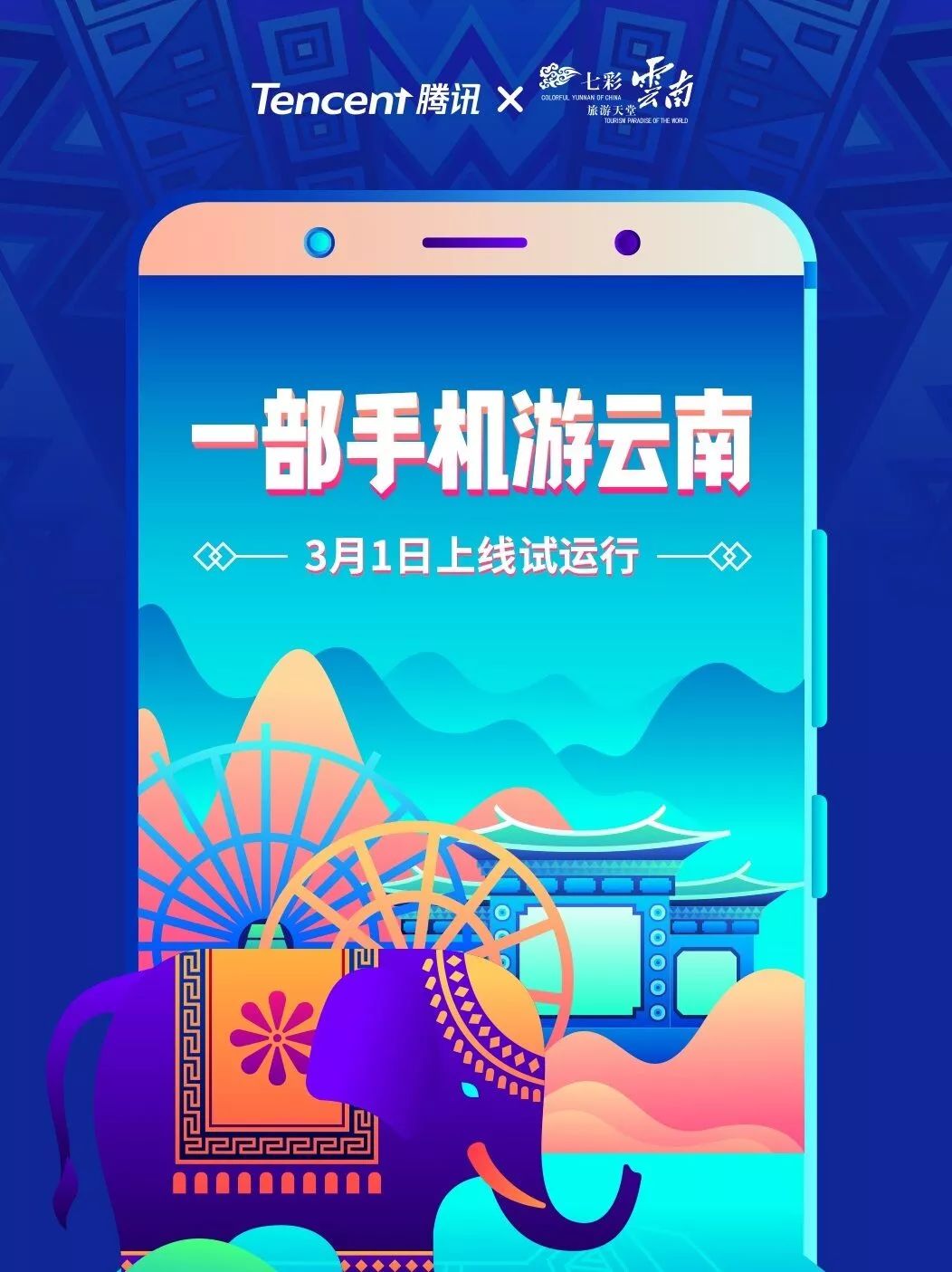 In-depth pre-tour mid-to-back scenes based on numbers,
Smart connection to precise customers
For "a mobile phone tour of Yunnan" this can meet all kinds of needs, to provide a variety of services of the intelligent platform, data is one of the most basic components, can be called the intelligent era of "hydropower coal." On March 5, Ma Huateng, a representative of the National People's Congress and chairman and chief executive of Tencent, told reporters that WeChat and WeChat had more than 1 billion monthly active accounts during the Spring Festival. Tencent social advertising by virtue of Tencent platform hundreds of millions of tourists and huge behavior tags and other data, in-depth coverage of tourists before, during and after the full link scene, and "a mobile phone tour of Yunnan" to build a large data center, will provide the initial basis for the platform.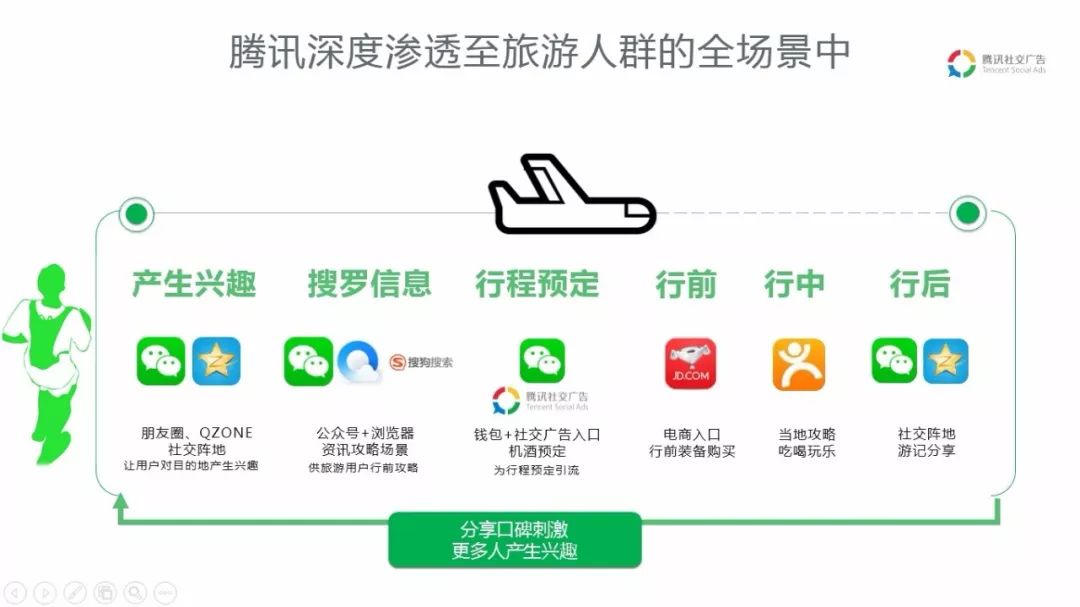 Before the tour: Lock the precise crowd travel pre-planning
Accurate data comes from precise people, because tourism is a low-frequency consumption, accurate target people face great challenges. Tencent's social advertising will use its innovative two-dimensional spatial data capabilities, first of all, based on powerful LBS data capabilities to map the targeting range, extract accurate crowd images from people who have appeared in Yunnan in the past year, and help "a mobile phone tour of Yunnan" to find the most promising tourists through its unique logolike-like population development capabilities. Combined with social data, prejudging the user's travel needs and wishes, locking in the "going" and "wanting to go" two types of high-quality tourism groups, to help "a mobile phone tour of Yunnan" to complete the cold start phase of user accumulation.
In this way, "a mobile phone tour of Yunnan" will be able to users before the trip on the precise push, so that they can download the APP in advance, easy to enjoy the whole journey of smart travel. Before departure, visitors can use APP, through VR to see Yunnan, panoramic live streaming and other platform functions in advance familiar with the situation of attractions, in advance intelligent planning of tourism routes. At the same time, intelligent customer service also around the boutique line for tourists to provide a one-stop consulting services.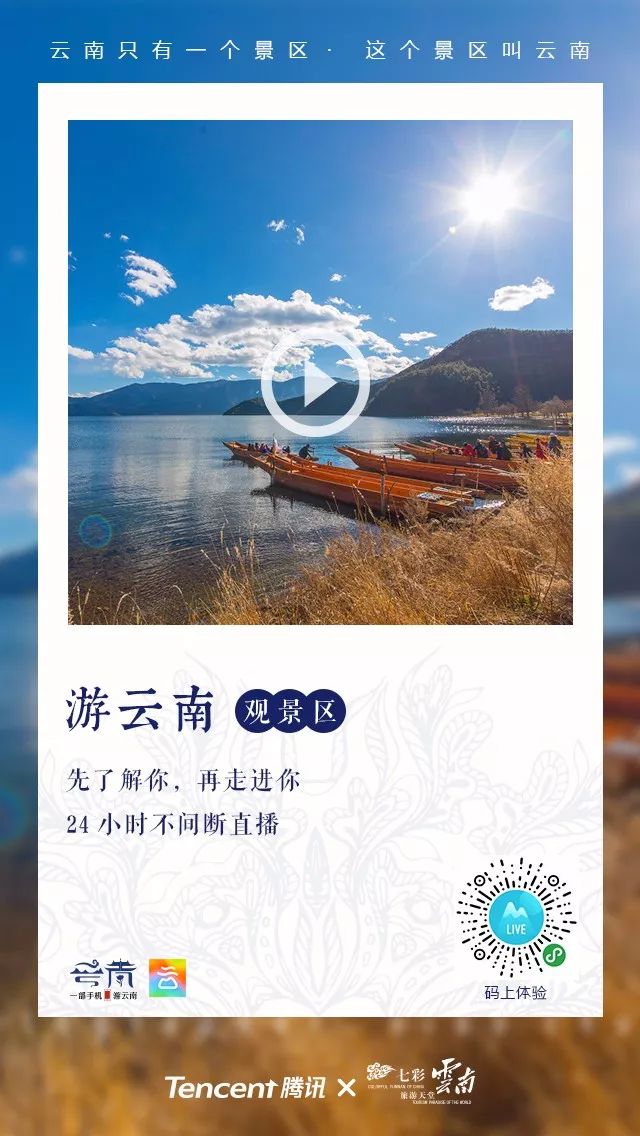 Traveling: Seamlessly think of smart services
Out of the door, which restaurant is the most authentic, which hotel is the most comfortable, where shopping is the most assured, are the most important concerns of tourists. Allowing visitors to access all kinds of business services they need, anytime, anywhere, to meet their needs and experience of eating and living entertainment is the key to truly realizing "smart tourism".
Tencent social advertising LBS technology can be accurately locked into the business circle, in the future can join the local scenic spots, restaurants, hotels, shopping and other service providers, to travel in real time to recommend the "a mobile phone tour of Yunnan" APP download, and push the nearby tourist information, so that service providers and "a mobile phone tour of Yunnan" platform, complete the intelligent tour of the destination, for local service providers to achieve accurate guide. This smart travel solution can also promote service providers in tourism products, services and marketing innovation, with the tourist community to achieve more accurate, closer, more effective communication, and truly let visitors "home."
In addition, visitors in the journey will also be able to enjoy at any time through the sweep code, face recognition directly into the hotel, the most accurate destination routes and navigation services, sweep code by bus and scenic through train, sweep code purchase tickets, face recognition into the scenic area, through the small program to enjoy intelligent find parking spaces, find toilets, intelligent voice explanation and other convenient services, in all aspects of the journey time-saving, worry-free.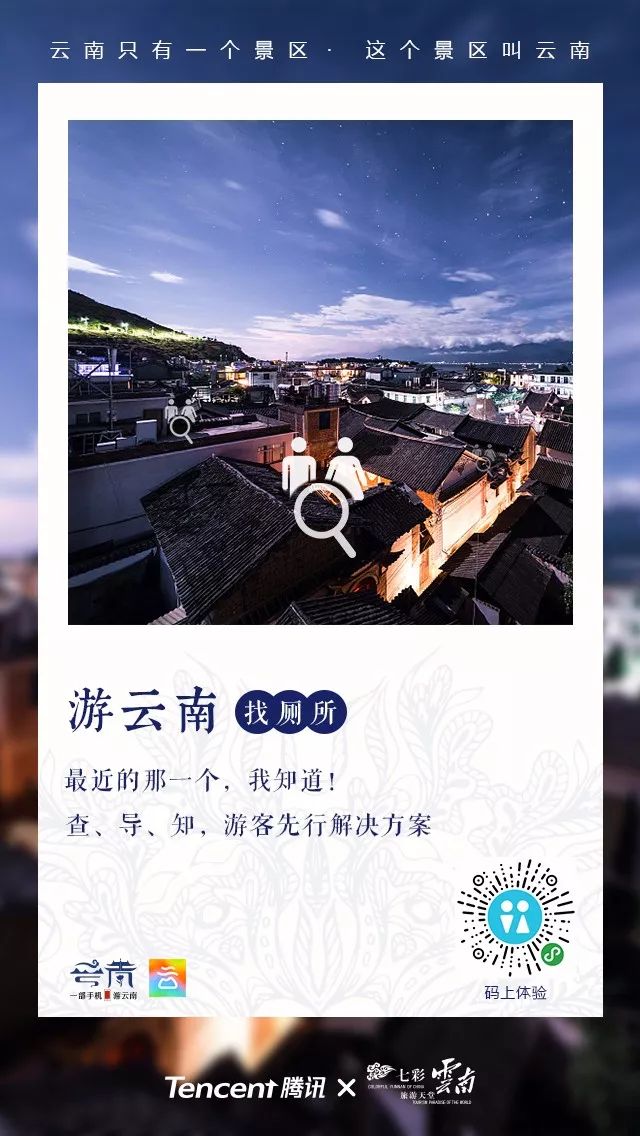 After the tour: record wonderful to eliminate worries
After the tour, visitors will still be able to "a mobile phone tour of Yunnan" to enjoy shopping, application for electronic invoices, complaints, credit evaluation, unconditional refund and other services, to get the integrity of the system of protection, and in the social platform to share their own feelings in Yunnan.
Real-time monitoring for intelligent management
For government departments such as the Tourist Board, the safety and comfort of tourists during their travels is their top concern. With data and technical capabilities, smart tourism can help the tourism industry from traditional passive processing to process management and real-time management. Tencent social advertising will help "a mobile phone tour of Yunnan" to help the government to establish tourism public opinion big data, public opinion monitoring and guidance platform, timely grasp and process public opinion, the establishment of tourism complaints response platform, so that relevant government departments can respond to problems in a timely manner.
During the peak tourist season, the surge in tourist traffic is a great test of the ability of the tourism administration. Tencent's powerful geographical ability of social advertising can effectively obtain tourist behavior hot, the user issued a targeting request one by one recorded as a regional hot spot, the formation of tourist distribution map, to help the management of early warning and dispersion of passenger flow, scientific decision-making and scientific management, for tourists to create a safe environment for the tour.
In addition, relying on Tencent platform UGC big data, management will be able to real-time tourism public opinion monitoring to collect tourist demand, scientific measurement of tourist sentiment, timely grasp and processing of public opinion, to protect the interests and experience of tourists.
At this year's two sessions, Ma Huateng put forward the initiative to accelerate the construction of "digital China", the physical world and the digital world has begun to integrate deeply, "a mobile phone tour of Yunnan" is an example of digital application to the real field. In the future, Tencent social advertising will continue to build a complete, sound, advanced intelligent tourism marketing and digital service system, uphold the attitude of openness and cooperation, with more government departments, scenic spots, businesses, advertisers and other multi-party ecological cooperation, to build a new industry ecology, so that "a mobile phone" can swim "digital China."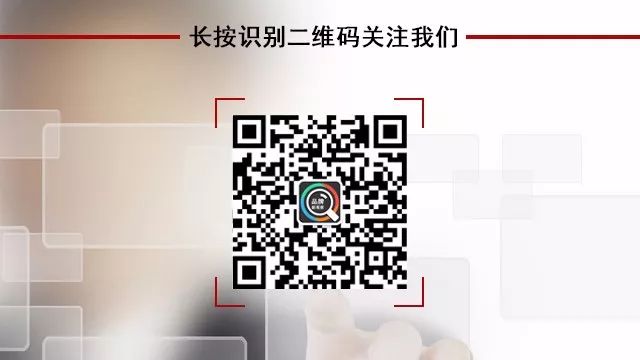 ---