Tencent's social advertising unlocks the theory of creative science relativity and awakens the creative force of the social age

On April 25th, Tencent Social Advertising and cannes International Creative Festival, and hundreds of representatives of marketing industry heavyweight creative and agency partners, held the "Creative Science Relativity, The Force Awakens - π Project Cannes Ambassador Qun Yinghui" in Beijing, through experience Share and think collision, jointly explore the new positioning, new role and new driving force of advertising creativity in the mobile social era, jointly launch industry thinking and innovation with advertising creativity, media companies, marketing big curry and media reporters, and awaken the value force of advertising creativity in the marketing system! Tencent's Deputy General Manager of Social Advertising, Terry Savage, Chairman of the Cannes International Creative Festival, Jay Morgan, Chairman of the 2018 Mobile Lion Review of the Cannes International Creative Festival and Creative Director of Monkeys, Fitch Hong Kong Creative Director UX/UI Coin Qian, WARC Chief Case Study Officer Lucy Atiken, Tencent Social Advertising Chief Creative Officer Yang Yanyan and other marketing veterans attended.

Mobile socialism is leading a new era of creativity.
Data and technology are key elements of marketing creativity
Mobile social is affecting people's lifestyles with the "connect everything" trend, with eMarketer reporting that as of June 2017, more than 71 percent of the world's Internet users continued to use social networks, 81.8 percent of whom were mobile social users. CNNIC's latest statistics as of December 2017, China's Internet users reached 772 million, of which 97.5 percent of mobile Internet users reached 753 million, mobile phone usage reached a new high. On this basis, China's online advertising market grew by 28.8% to 295.7 billion yuan in 2017, and data and technology became the driving force behind the growth of digital advertising.
Digital marketing industry chain in all links are rapidly changing, as the core role of content creation advertising creative people, how to deal with new changes and environment, is the world's advertising creatives most concerned about and hot topic. In response, Zhang Minyi, Tencent's vice president of social advertising, and Terry Savage, president of the Cannes International Creative Festival, explore forward-looking insights in the theory of the relativity of creative science in cutting-edge conversations.
"Tencent's social advertising mission is to connect people with merchants, as well as service advertisers and partners," Zhang said. By providing in-depth insight and technical support to creative people, providing a prerequisite foundation and the best supporting tools for the storytelling process, we help creative people complete the final blow that impresses them and reach the highest level of technology. Technology and art are inseparable throughout the marketing chain, and we want to open up our skills to help creativity grasp the needs of human nature and return to the nature of storytelling, which is why we launched our π program. "
Terry Savage said: "China is a big digital mobile country, Chinese creatives should make good use of local resources and advantages, rational use of technical support, the Chinese text and emotional resonance bravely expressed, good creative content and ideas are not limited by geography." The Cannes International Creative Festival is one of those that keeps pace with marketing trends, and we are pleased to see more and more creative people using the power of technology in their exploration of human creativity. "
▼Zhang Minyi, Vice President of Tencent Social Advertising, Terry Savage, Chairman of the Cannes International Creative Festival, and Lau Shuangen, Chairman of the Creative Committee for Asia Pacific for Zhiwei Townsend, discuss the theory of the relativity of creative science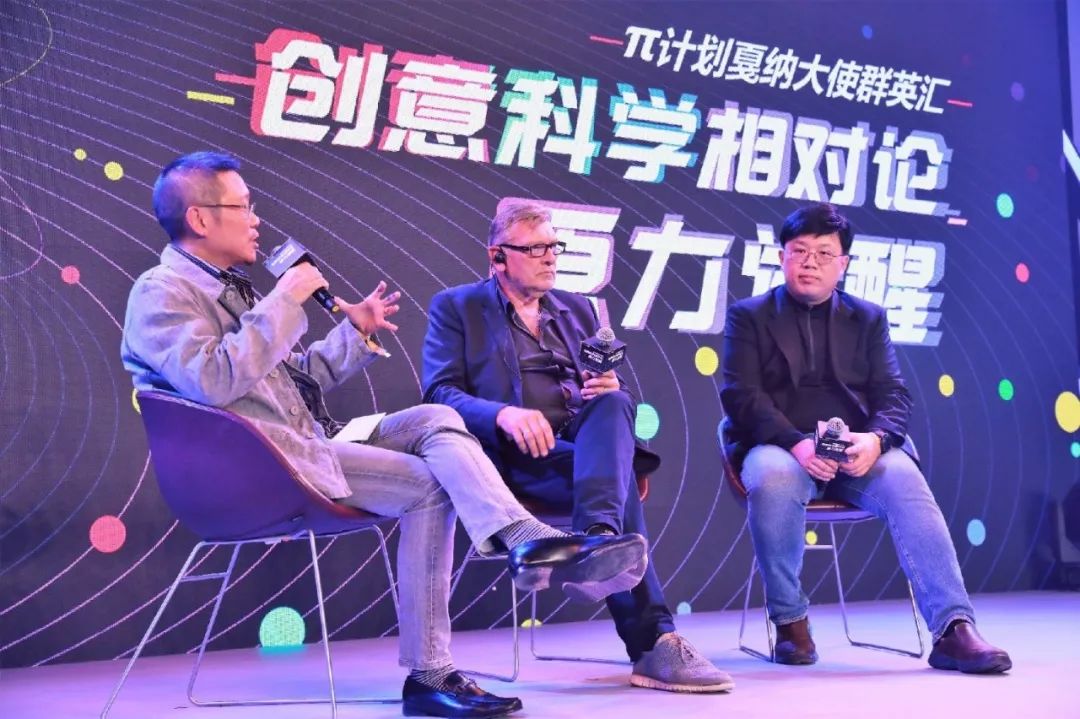 Technology makes creativity more moving,
Scientific creatives share the "reason and emotion" of advertising
The cannes International Creative Festival, which has attracted the attention of global advertising creatives, announced a number of major changes this year, including Reach and Innovation for the first time, social marketing and influence awards in the five new Lion Awards, and a number of top technology companies at last year's Cannes International Creative Festival, demonstrating that creative and technological integration has become a trend in digital marketing.
Three positions in the creative front line of scientific creative people, respectively, from the integration of creativity and technology, creativity effectiveness, cutting-edge technology to help creative realization of these three aspects, sharing their understanding of brand value, creativity, science and technology relations. Jay Morgan says: "Brands need to combine technology and creativity to achieve marketing value, creative and technical people will be very sought after, advertisers need to work with creative pioneers and technology leaders", Lucy Atiken summed up from a number of high-quality ideas: "Effective creativity is the need for brands to express more than commercial value of human resonance, the use of data and technical support direct to the people's creative spirit," Coin Qian shared a great example of the creative realization of cutting-edge technologies such as AR: "The application of technology can help creativity be better realized, communicate with consumers in more ways, increase product-consumer interaction, disrupt traditional purchasing decisions, and make products stand out."
▼Three scientific creatives to share scientific creative success stories and digital creative strategies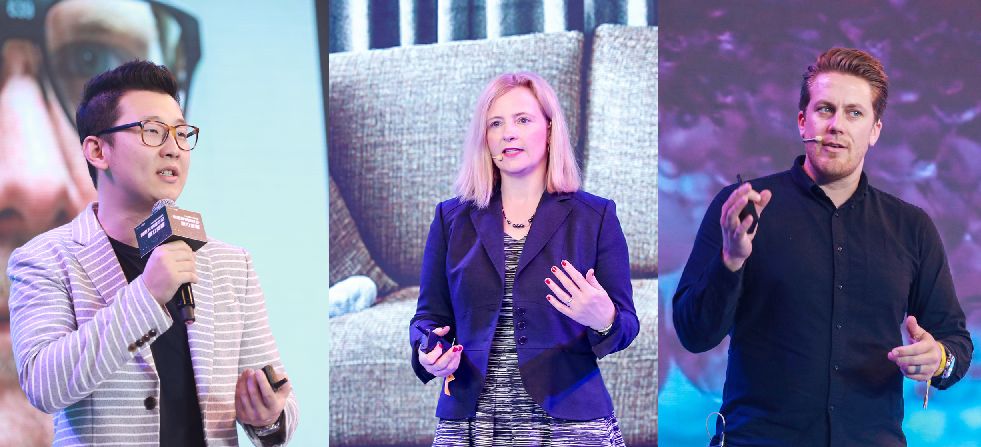 Science and technology breathe life into creativity,
Tencent's social ads help the Creative Force Awakens
The powdering of consumer attention, more complex behavior and the centralization of digital marketing channels in the era of mobile socialization have brought more challenges to creative creatives in the new creative era. Zhang Minyi concluded that traditional consumer insight is not equal to social insight, simple stitching of material no longer works, how to measure creativity and ROI on social platforms, is currently the creative people face three major pain points.
Zhang Minyi further pointed out that data, technology, products have become a new opportunity to realize the value of social creativity. Data can help extract TA insights, help identify creative directions, and a priori the effectiveness of ideas based on social scenes and social heat, while innovative technical capabilities and products such as oCPA, LBS, and AI and VR set the stage for social creativity, creating channels for close communication between brands and users through personalized communication that brings new creative expressions. Therefore, data, technology and products are the three core drivers of scientific creativity, awakening the driving force of social creativity.
Tencent Social Advertising provides creative and media partners with three social creative weapons, namely, accurate insight, platform advertising products, advertising technology and services, through open core capabilities. Zhang Minyi believes that in-depth, accurate insight is the premise of marketing, driven by insight, people, scenes and creativity can really achieve close integration, so that advertising ideas to find the right people, find the right scene, tell the right story.
Tencent's social advertising product matrix accounts for 60% of China's Internet users' time, with 10 billion daily exposures of rich traffic and reach scenes, and builds a thriving marketing ecosystem and insight-driven overall solution for partners and advertisers, connecting the entire marketing chain from perspective, audience, scene, and creativity, from consumer awareness of the brand, consideration, transformation, to advocacy. Make the split Campaign-class creativity, optimize the overall upgrade to continuous creative dynamics, maximize the value of the user life cycle, and ultimately achieve the perfect fit with the business objectives of the brand marketing results, in the brand social pyramid, to achieve the long-term brand improvement of product efficiency.
▼Zhang Minyi, Tencent's deputy general manager of social advertising, explains how data and technology can breathe life into creativity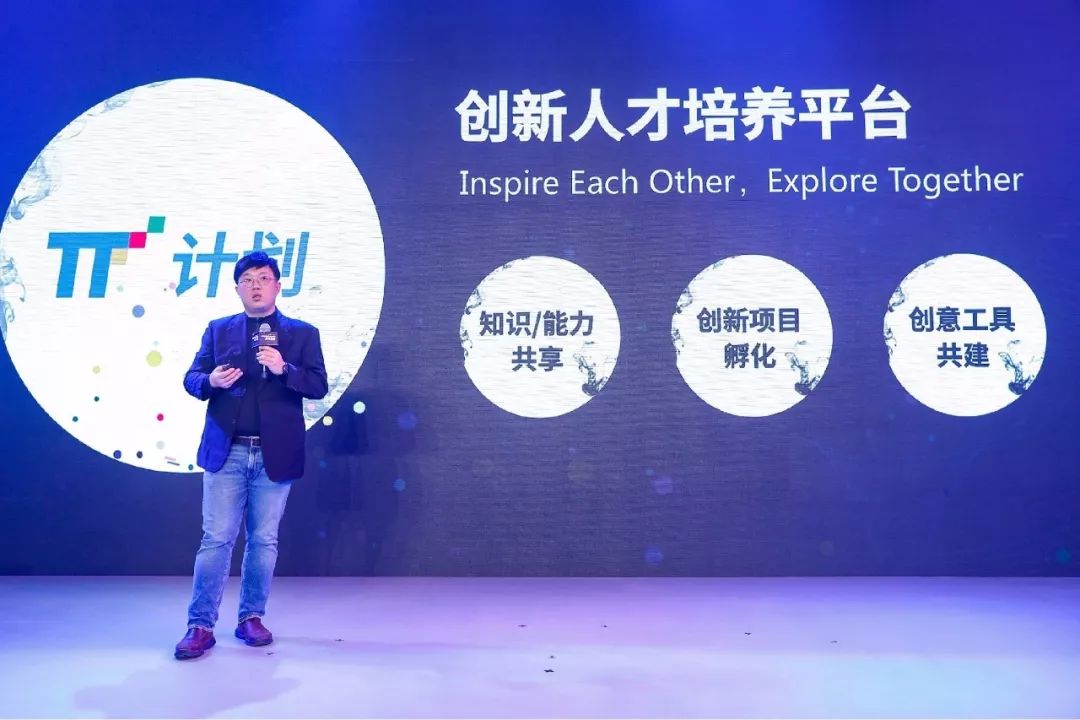 Yang Yanyan, Tencent's chief creative officer of social advertising, shared the commonality of high-quality social creativity, with ads on the social platform "very hot and brushing the screen" all having the same points of time-consuming, light experience and fast detonation that resonate with consumers. Social creativity must "start from the heart", in order to stimulate consumer interaction, to create a strong interactive "brush screen" topic, and detonate the brush screen effect of the four keys is, hot momentum, manufacturing topics;
▼Yang Yanyan, Chief Creative Officer of Tencent Social Advertising, speaks from the heart and lights up socializing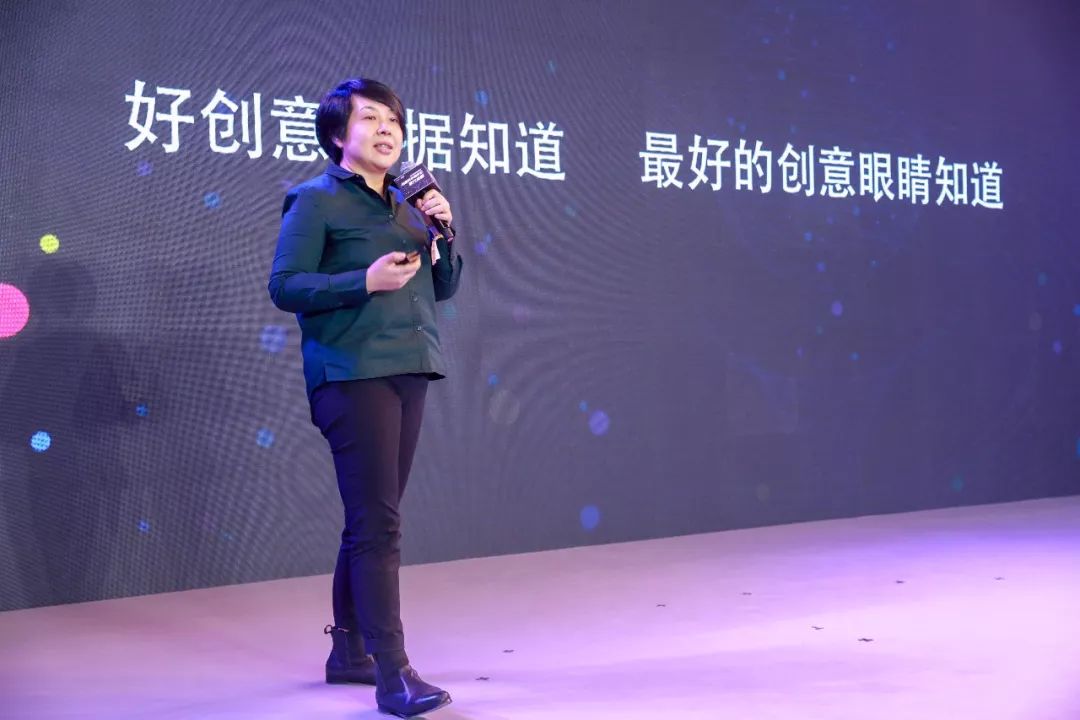 Tencent's social π plans to list Cannes ambassadors
Scientific creatives revolutionize the industry
The trend of social marketing makes traditional advertising creatives feel the urgency of "multi-faceted clamping", Tencent social advertising deeply understand the pain and confusion of creative people, launched the "Innovative Talent Training Platform - π Program", through working with partners to open up all links in the industrial chain, to achieve knowledge, ability sharing, and with the best people to build creative tools, and jointly incubate ideas. Tencent Social Advertising π plans to share international creative ideas and exchange opportunities with industry partners through scientific creative training camps and talent exchanges, invite partners to co-work with Tencent's social advertising team, open up Tencent's core social advertising capabilities, and explore ways of innovation with industry partners to grow together.
▼Zhang Minyi, Deputy General Manager of Tencent Social Advertising, Terry Savage, Chairman of the Cannes International Creative Festival, Lau Shuangen, Chairman of the Creative Committee of The Asia Pacific Region of Zhiwei Townsend, and Yang Yanyan, Chief Creative Officer of Tencent Social Advertising, jointly launched the π program's Cannes Ambassador Launch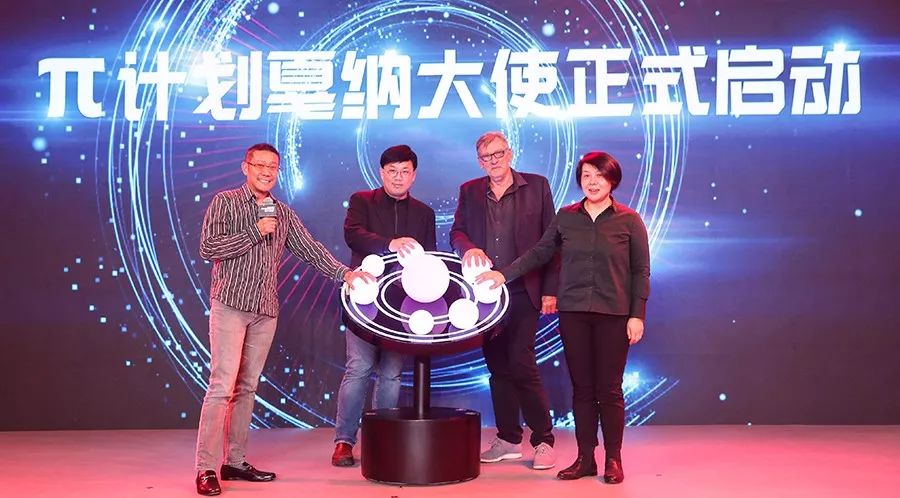 Tencent Social Advertising π plans the Cannes Ambassador by creative companies, media agents, marketing opinion leaders and advertisers and other industries, connecting domestic and foreign marketing resources and insights, affecting domestic marketing trends, sowing scientific creative values. "We learn the art of storytelling from creative people with humility, share our skills with our partners with an open mind, and we want to grow together with our industry partners to create a better future," Zhang said. "

Reply to the following keywords to learn more
Local promotion . . About the creation of the . . Smart Retail
  Financial Results . . Service Providers . . GMGC   
Algorithm Contest . . Premium Plan . . Regional Marketing Summit
---