How do I view a competitor's Google Adwords ad?
       On Friday, October 13th, the 21st issue of the Global Field Academy "N1 Network Marketing Practice" section 6 course, the theme is "website operation data analysis", this is the 21st issue of the last lesson, we are actively involved, successfully obtained the certificate of completion, after the class students asked how to view the competitive advertising situation, this is very valuable for Google Adwords advertising, now shared out for everyone to refer to.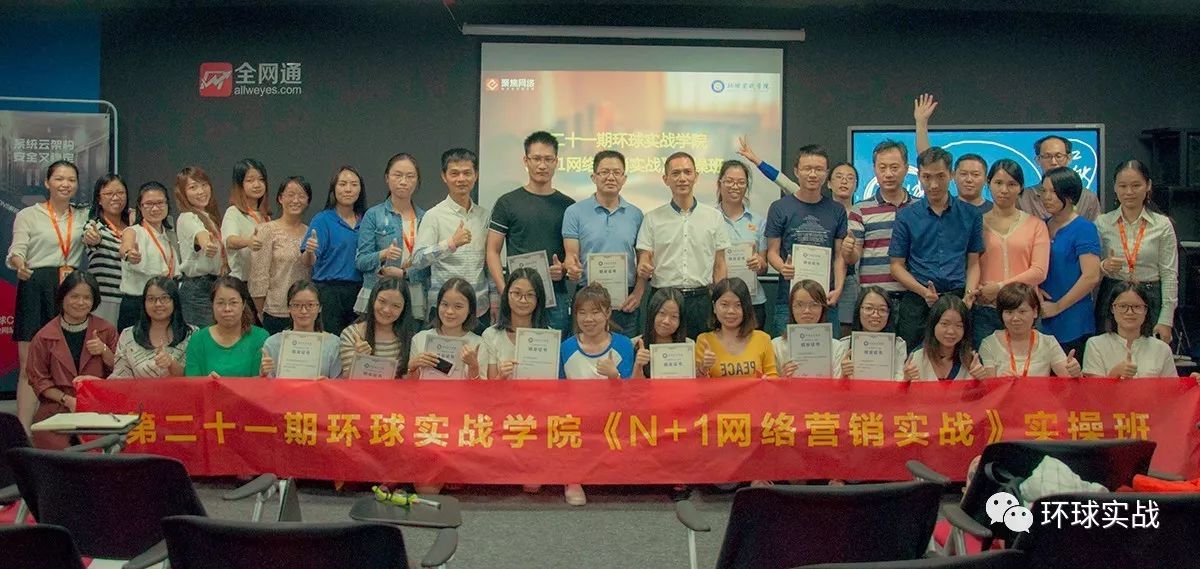 For enterprises that have just started doing Google Adwords advertising, the best way to avoid detours is to look at competitors' advertising performance, such as keywords, ad language and landing pages, by looking at competitors' ads, combined with their own actual situation, you can develop the right advertising program for their own business.
So how do I see a competitor's ads?
This time to share this tool: Keywordspy
Address:http://www.keywordspy.com
       Keywordspy, an online one-keyword search marketing tool that effectively tracks and compares competitors' copy of major search engines and keywords, can effectively monitor your competitors' keywords, Google adwords copy, and the main features of this tool are:
1, find competitors and their keywords
2, comprehensive daily system updates and warning reports
3, through special keywords, search engines and countries for deep domain name tracking
4, a wide range of PPC and natural search data mining
5, more than 127 million keyword library
       Keyword Spy, a tool whose real-time statistical reports describe your competitors' hourly, daily, weekly, and monthly search engine ad campaigns.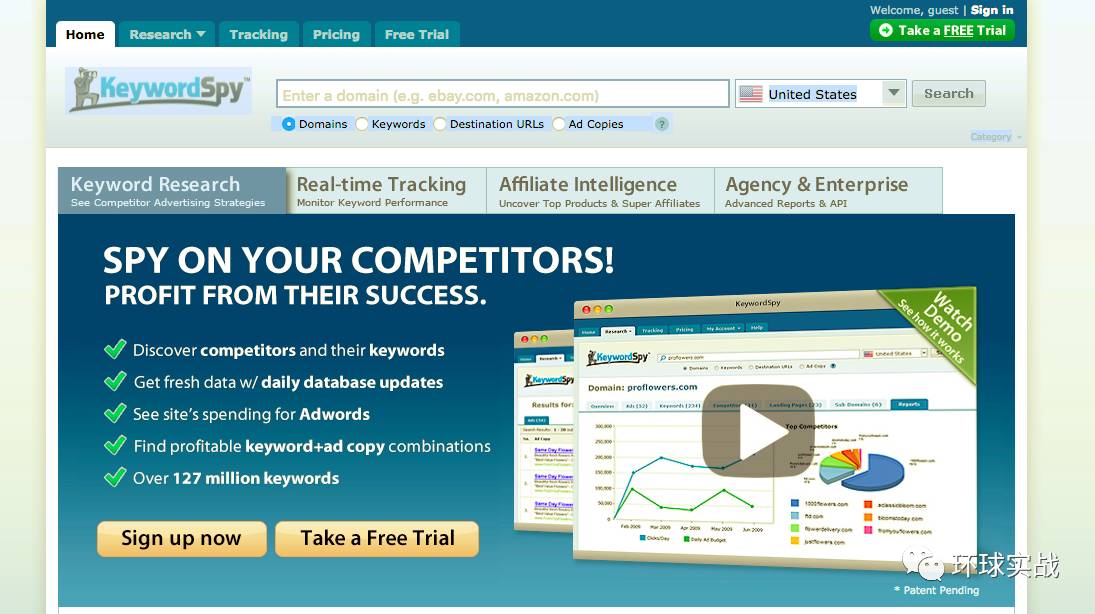 In the input box, you can enter the keywords you want to enter, enter the keywords you are interested in, select "keyword" and select the target country, and then click Search. Here we enter directly into the competitor's website, the following options select "domain", select the target country, click search. To.alibaba.comFor example, here's the figure: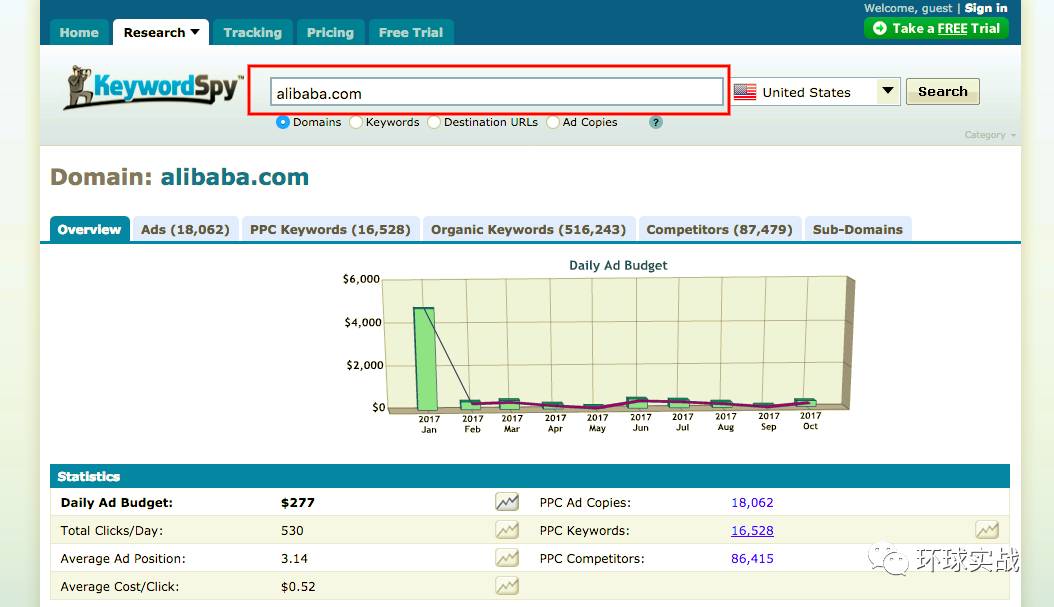 As we can see from the image above,alibaba.comThis site:
A total of 18062 kinds of Google ads (ads)

A total of 16,528 Google Paid Keywords (PPC Keywords) were purchased

A total of 516,243 keywords bring SEO Natural Traffic (Origin Keywords)

A total of 87,479 competitors competed with it in keywords. (Competitor)
       We click on Ads to view the advertising language and content of this site and we get the following results: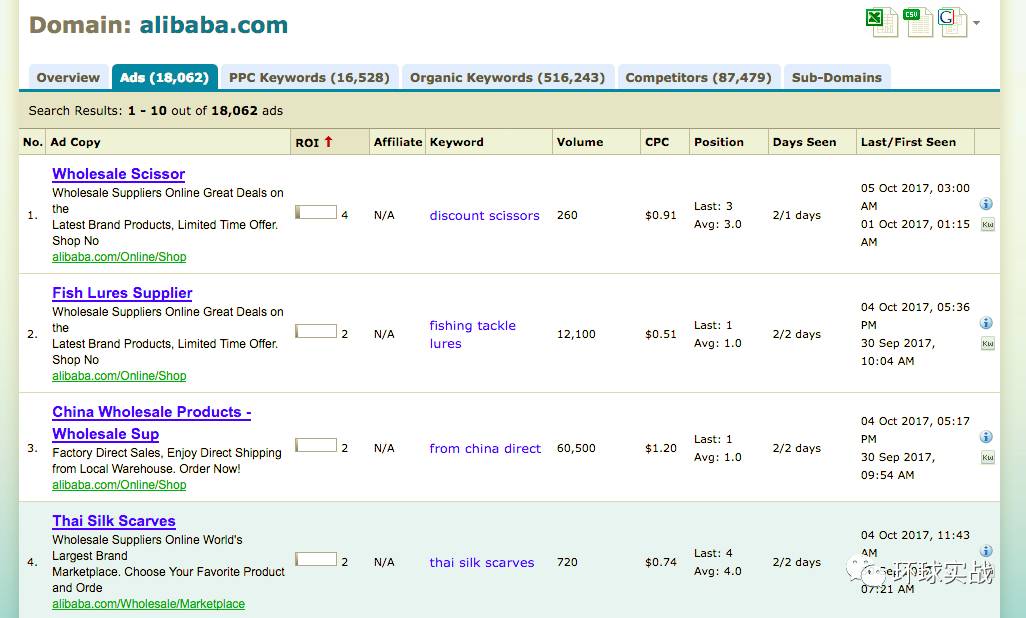 You can see the title, ad language, landing page, ROI, keywords, search volume, click-once fee, etc. of the ad, the data is very detailed, this data is very helpful for us to create an ad group.
     We click on PPC Keywords to see which keywords were purchased on this site and get the following results: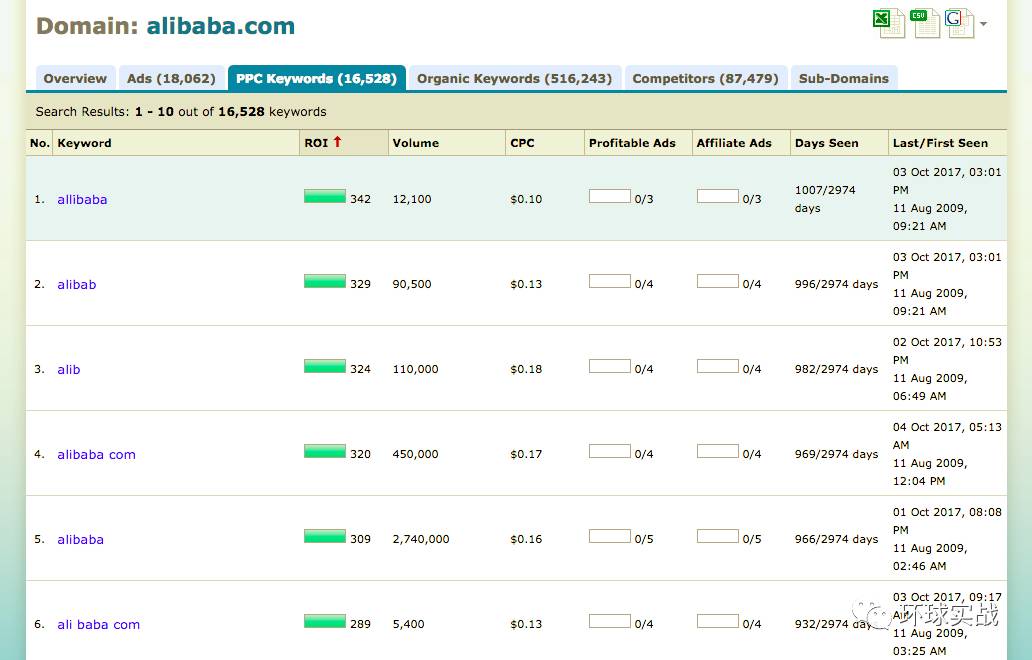 In this list of keywords for purchase, you can see ROI, search volume, click-once fee, and more.
       We click on Organic Keywords to see which keywords are in the natural ranking of this site and get the following results: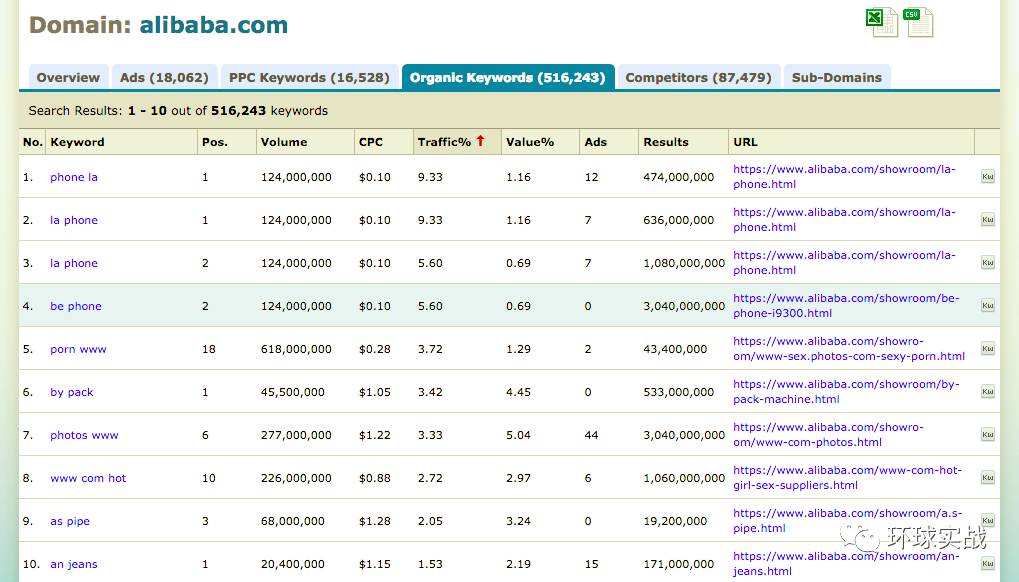 In this list of naturally ranked keywords, you can see the keyword ranking position, the cost of a one-click click, the number of searches and landing pages, and so on.
       We can also look at competitors and, for example, click On Organic Keywords to get the following results: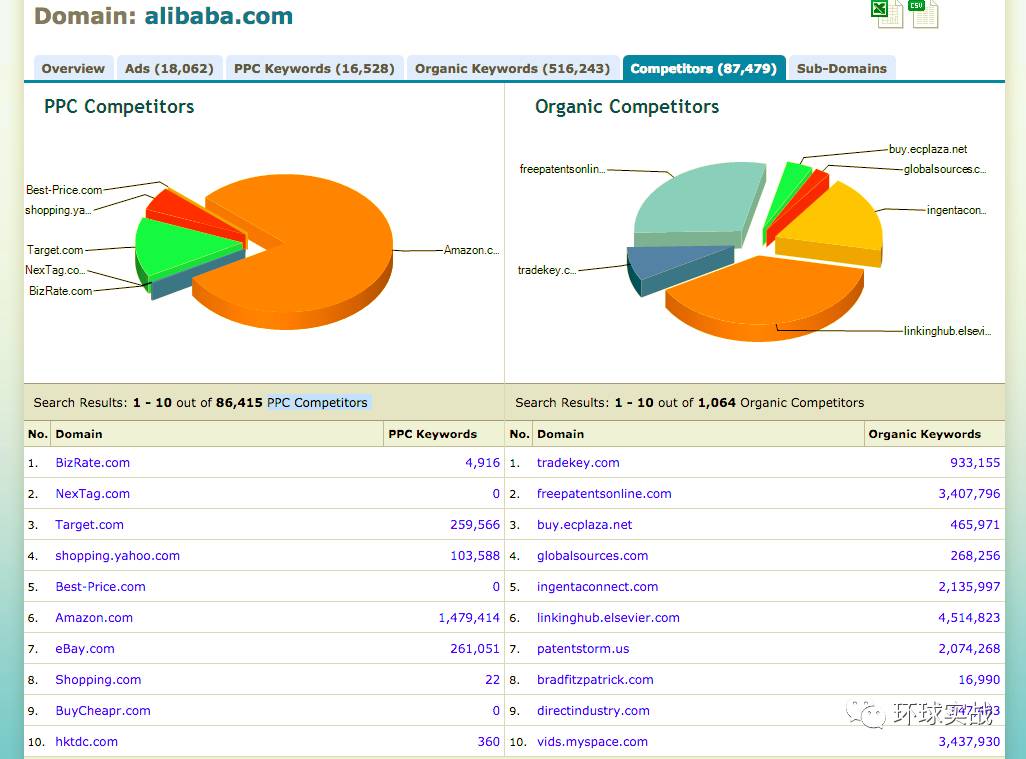 Let's see this tool for competitors Google Adwords ad analysis is very detailed, if we can advertise through this tool first analysis, for what price, very valuable reference.
        Since this tool is free to see only part of the data, if you want to see more data, you can purchase a paid version:$89.95。
---