Interview with Liu Peng, Vice President of Science and Technology News: In the era of digital advertising, big brand monopoly is bound to fall apart
Concern. Love analysis ifenxi

Get insights into new trends every day
——————
2019 iTIC Love Analysis China Science and Technology Innovation Conference
It will be held in Beijing on October 18

You are welcome to register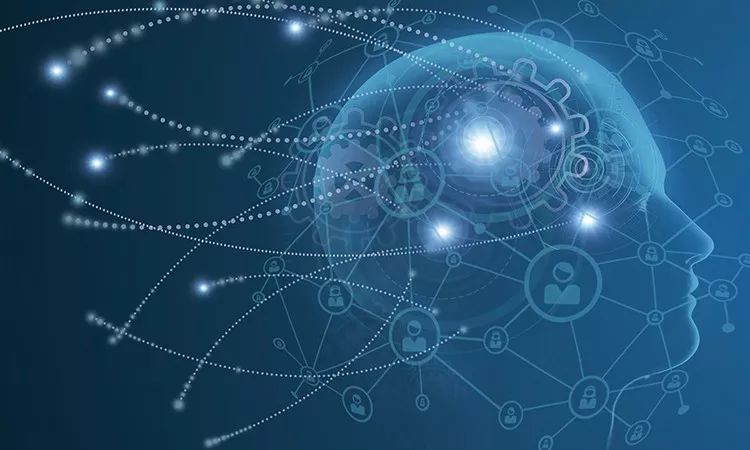 How has advertising evolved in the age of big data?
Research . . Li Wei Rebecca Write the . . Rebecca
The ad of Internet advertising has led to tens of thousands of small and medium-sized customers
Google.
Facebook, etc
With the traffic platform tilted, big-brand customers face an irreversible crisis.
In the age of digital advertising, how can big data and the Internet transform traditional advertising?
How is big data used in marketing?
How can technology achieve better precision marketing?
In January 2019, Sheryl Sandberg, Facebook's chief operating officer, revealed that Facebook had seven million advertisers.
In 2018, Facebook's advertising revenue has reached $55 billion.
These two amazing figures not only illustrate Facebook's dominance in the advertising industry, but also reflect the Internet's transformation and disruption of the traditional advertising industry.
Among them, the most obvious change is the voice gradually to Google, Facebook and other platforms with abundant traffic and data tilt, big brand customers began to micro.
In contrast, tens of thousands of small and medium-sized customers have become a constant stream of money printing machines.
The power of technology is not to be underestimated.
In the era of digital advertising, technologies such as big data and artificial intelligence have invisibly influenced the traditional advertising process.
Planning, creativity, production, and delivery of these traditional advertisers in the eyes of the standard process, in the Internet platform more efficient way to be shortened or replaced.
How does the Internet transform traditional advertising?
How is big data used in marketing?
Is there still a chance for third-party companies to be squeezed by the traffic giant platform?
Love Analytics interviewed Liu Peng, vice president of science and technology and author of Computing Advertising, on these issues.
After graduating from Tsinghua University in 2005, Liu Peng joined Microsoft Asia Research Institute, engaged in voice, handwriting and other cutting-edge AI technology research.
In January 2009, he participated in the creation of Yahoo Beijing Research Institute as a senior scientist, responsible for advertising and recommendation of the scientific team.
At the end of 2013, Dr. Liu Peng joined 360 as Chief Architect of Commercialization, during which time 360 advertising realization system was established.
He is currently Vice President of The University of Science and Technology and President of the Big Data Research Institute.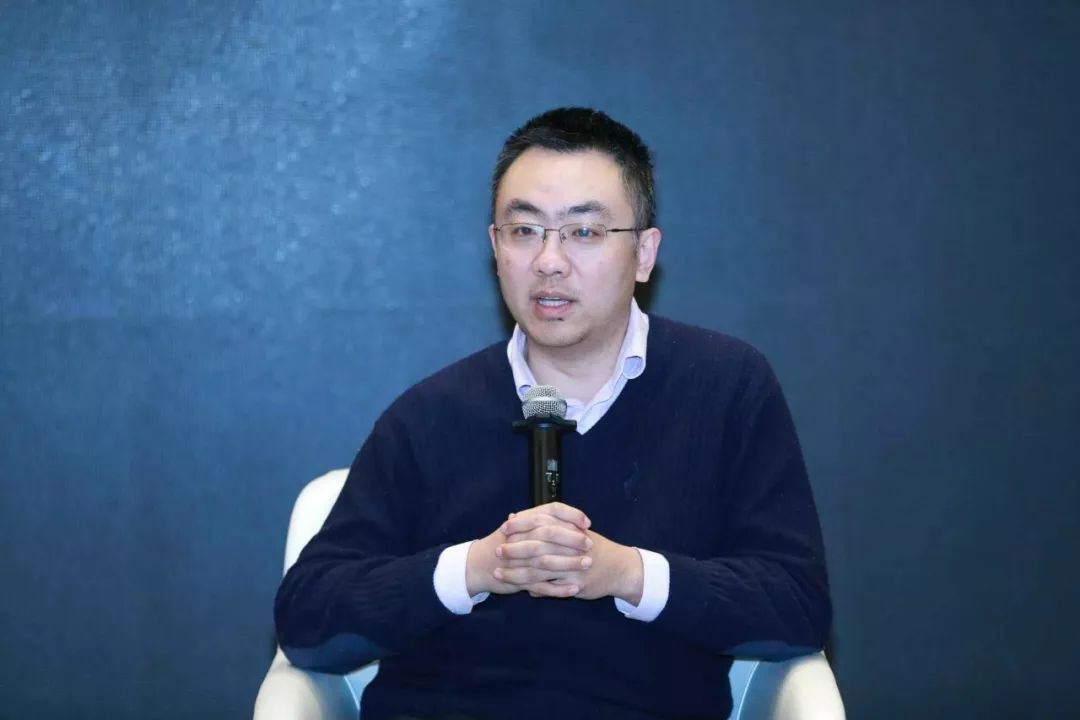 In Liu Peng's view, the emergence of Internet advertising, so that large brand customers and small and medium-sized customers of the status of a reversal, because the threshold is too high to advertise in traditional media such as television, small and medium-sized customers, can now choose to run in the headlines, Google and other traffic platforms, and achieved good returns.
This is an irreversible crisis for big-brand customers.
And the data system to build a perfect and understand the user behavior of the platform, in the customer will have the core advantages.
In marketing, Liu Peng judged that in the future, large media with data base and computing power will gradually simplify the steps and processes of small and medium-sized customer advertising.
Talk about advertising:Product efficiency is a pseudo-proposition
Love Analysis:
What do you think of the one-in-one effect?
Liu Peng:
I think the one-in-one effect is a false proposition.
First of all, the effect of advertising is a short-term transformation, the customer's sensitive place lies in the number of sales, I can live, belong to the typical small and medium-sized customer demand.
What do brand customers want?
"If a perfectly competitive commodity is turned into a monopoly competitive commodity through propaganda logic, profit can be made by controlling sales at this time."
Brand advertising is to pull up gross margin, the effect of advertising in pulling up sales tend to reduce gross margin, the direction of the two is actually the opposite.
For example, JD.com first started with performance advertising, why?
Because the volume is small to live, you need to pull up the sales volume, the customer volume pull up, in order to follow the upstream to bargin.
But before 2012, when JD.com had begun to make a specific amount, it had a lot of offline advertising.
At the same time its propaganda point has changed, JD.com propaganda appeal point into three, the first called low price, the second called genuine, the third called fast, genuine fast, these two points play what role?
Compared with Taobao, it may change from an alternative to an irreplaceable commodity, for example, I want to use a thing this afternoon, then JD.com is ten dollars more expensive than Taobao, I will buy in JD.com, because it may be Taobao can not do things at this point in time.
This advertisement, whether true or false, in the promotion of this touch reached a small number of user needs, it is ten yuan more than Taobao gross profit.
Love Analysis:
In terms of brand customer demand, have there been any particularly big changes in the last year or two?
Liu Peng:
At present, this market is extremely disadvantageous to brand customers, because the emergence of Internet advertising, the original because the threshold and budget is too high to advertise small and medium-sized customers can now be placed on google, Facebook and other platforms, and even get good returns.
And because of these concepts of social media and the private domain, small and medium-sized customers can get some loyal fans at a very small cost.
For example, like bamboo shoots, arched on the ground, the big brand of the network arched, so the monopoly of the big brand is bound to collapse.
Love Analysis:
Is it possible for the big brands themselves to split up some sub-brands to run users?
Liu Peng:
You mention very well, I think they should have this way, but then requires them to have a very large number of sub-brands, which is not consistent with his current operating ideas, practical will be difficult to manage, is completely matrix-style operational thinking, Handu clothing is similar to this direction.
Love Analysis:
So what are the big brands doing to meet these challenges?
Liu Peng:
What do you think they're going to do?
One of the specific product tools is that they will use the program tools, if there is sufficient data system, I can choose the crowd to bid for their own, this may be the advantage of large customers, because its data system is more robust than that small customer.
But I find it difficult because the tide is irreversible.
How many customers do you think Facebook has?
There are 7 million.
The actual number of companies operating in China is about 1.5 million, and you think about what a terrible figure 7 million is.
So how does this data he do, one thing is bound to be constantly lowering the threshold of customer use.
Program is a good thing, but improve the use of large customers with program, more efficient, better results.
But small customers don't.
In addition to Baidu's data, Baidu's KA system and small and medium-sized systems, the average daily consumption of small and medium-sized system single customers is only 80 yuan.
These customers make up most of Baidu's budget.
The same is true of Facebook Google, so I say that no matter what kind of business you do, if it's about advertising today, remember to keep an eye on small and medium-sized customers, big customers are already their time.
Love Analysis:
Is it feasible for the current advertising data platform, based on the core data capabilities of the enterprise itself, to turn some business modules into software and then empower the front end based on product capabilities?
Liu Peng:
This strategy I think is only useful when the medium mass is above, because when the mass is too small, there is not enough data to accumulate, for the product germination out of the moment, it is not very useful.
Like JD.com or headlines this kind of mass platform, its data volume is very sufficient, it is very understanding of the user, it can filter what I cast goods, how much price and so on, so the full number of users and in-depth understanding of the user is the basis for doing this thing.
Talk platform:Data is the core barrier
Love Analysis:
Advertising is the earliest big data landing application, but by far, the most mature scene, but why the current value of these data platforms in the advertising scene is not high, the entire advertising market is mostly dominated by headlines and other information streaming media?
Liu Peng:
This situation is easy to understand because third parties do not have data.
Core valuable data, such as user behavior data, advertising display, click data is mostly in the media, if there is no data, is not long this kind of business;
On the other hand, if the media has data, it has a lot of computing power modeling power, it can help customers optimize and simplify a lot of work.
Facebook is such a product idea, when customers can do less, the cost is reduced, the original 100,000 customers can come in, now become 200,000 customers, customer volume increased very quickly.
Love Analysis:
How do I define marketing markets and advertising?
Liu Peng:
The scope of marketing is larger, in addition to advertising, including content brand building and channel building.
Love Analysis:
Will there be some new opportunities in this regard?
Liu Peng:
In China I think there is a great opportunity, especially in the channel construction, many traditional brands face the problem is how to lay online channels?
Taobao JD.com is not a particularly good channel to tell the truth, because it is too closed.
I personally suggest that online sales of goods should pay special attention to small procedures, self-built website is meaningless, high cost, access process is also very poor.
Love Analysis:
What are the new changes in technology for advertising, including marketing landings?
Liu Peng:
The main big trend is that there is a data base and computing power of the large media platform, will gradually eat small and medium-sized customers in the advertising of the various steps, first of all, advertising optimization, bidding is automatic, just fill in the ads, automatically start running, so the process will be shorter.
This matter is of course limited by the data capacity, big platforms like Ali Tencent headlines and so on are moving in this direction.
Another trend is that in the next few years, I think there will be a big change in advertising creativity.
Creativity will eat up a lot of people's strength, and now creativity is mainly to do automatic stitching, such as Ali Luban intelligent design platform, has done a relatively mature stage, high efficiency.
Love Analysis:
At present, several head of the Internet companies, Tencent Baidu headlines and so on in advertising marketing, what is the difference?
Liu Peng:
Headline advertising is the most active, is the biggest effort of a company, because its main revenue is advertising revenue, and the headlines and Baidu's approach is similar, in the pull of customers is very active.
And Ali doesn't have to go outside to pull customers because one of his agents doesn't.
Tencent is also not active, Tencent's entire system is relatively slow, like WeChat in the commercialization is very restrained.
Love Analysis:
In addition to online traffic (several head of the Internet platform), offline traffic scenarios, such as home environments, are there opportunities for some three-way companies in the future?
Liu Peng:
Yes, of course there's a chance, but I don't know how big the market is.
At present, the OTT market is still billions of scale, depending on how much can eventually rise.
Love Analysis:
So is it feasible for OTT manufacturers, such as TV vendors, to set up their own days to manage traffic, like Internet companies?
Liu Peng:
Basically very difficult, because the weakness of the big screen is that the user interaction is too little, so it is difficult to grasp the user's real interest point, and entertainment content commercial attributes are very weak, he wants to see what film can not be calculated, so he wants to establish a data closed loop is very difficult, may also have to rely on the Internet company's data to understand the user.
Talk about flying:Education is a breakthrough point focusing on the development of a two-wheeled strategy
Love Analysis:
Will there be any breakthroughs in the business this year?
Liu Peng:
Education is a breakthrough point this year, growing fast and really useful.
Now we provide schools with products in addition to intelligent voice whiteboard, there is a personalized test recommendation system, this market is huge, I think the future will usher in an outbreak.
Love Analysis:
Are there any more scenes on your voice right now?
Liu Peng:
At present, there is a strong demand for political and legal trials, such as the Baoding Court's own shorthand staff is not enough, and the shorthand correct rate is only 70%, and the current machine correctness rate will be relatively high.
There are also car scenes, car scene applications are also relatively wide.
In addition, the voice in the realization, because to find each subdivision of the to B scene, each scene has a difference, is a relatively slow process.
Love Analysis:
At present, the revenue share of to C has reached 30%.
Will the C end be a key direction of development in the future?
Liu Peng:
Strategic certainly, will continue to increase revenue.
"2019 iTIC Love Analysis China Science and Technology Innovation Conference"It will open on October 18thTo register, please click on the small program link below
👇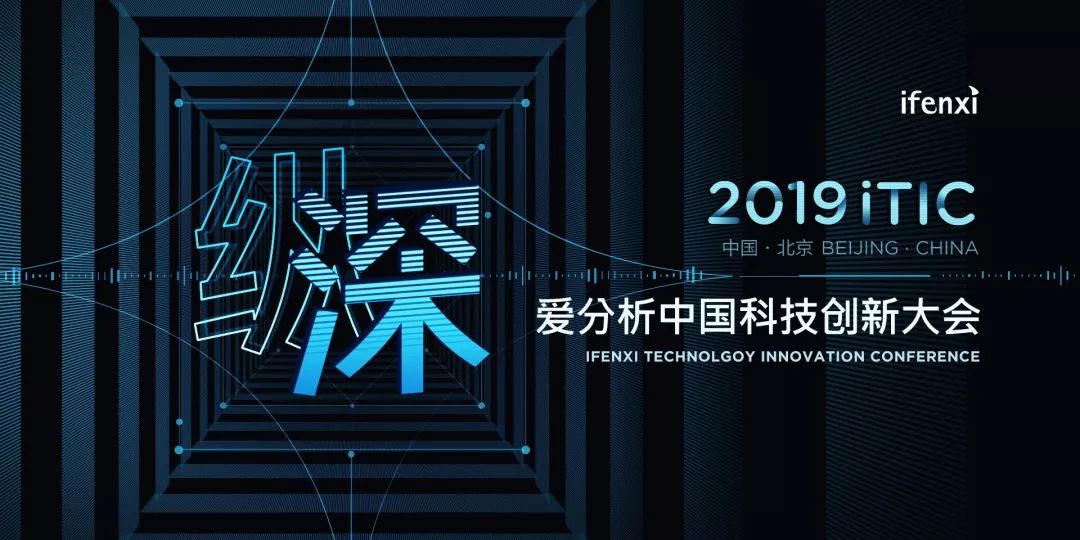 ---
List.

Enterprise Cloud TOP50 | Fintech TOP50
Insurance technology TOP50 | Medical technology TOP50
Retail tech TOP50 | Real estate technology TOP50
Automotive technology TOP50 | Wealth Management TOP42
Data Intelligence TOP50 | Base cloud service TOP30
Enterprise Service TOP100 | Educational technology TOP50
New Dragon List TOP100 | New Retail TOP100
 Consulting, cooperation, into the group, please contact love analysis small secretary
Wechat. ifenxi888
---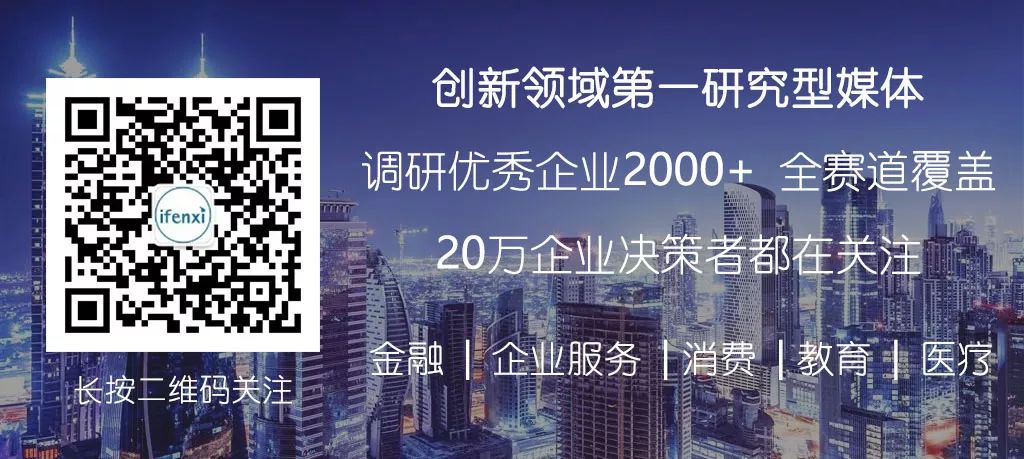 ---