China's social advertising year: Weibo WeChat is facing strong growth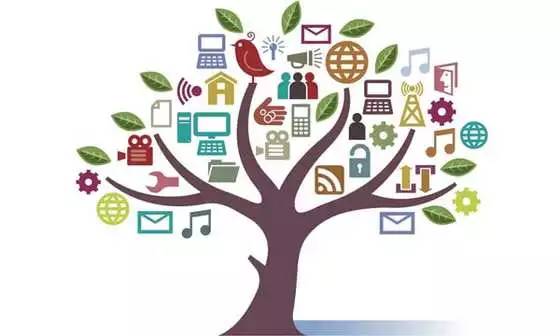 As it turns out, the competition between Weibo and WeChat is not a zero-sum game, but two social products that have some intersection but are very different. Despite the differences in volume, both products have been a huge success in China, with different advantages to become the leader in their respective fields.
  After the early savage resource competition growth, the domestic social market has gradually entered a period of steady growth. Both Weibo and WeChat have found each other's market space and scenario needs, and have also grown rapidly in their respective areas. Both WeChat and Weibo have made substantial progress in commercialization so far this year.
  From this point of view, it is not too much to call this year the "new year of social advertising" in China. Because for any social product to achieve sustainable long-term growth, it must have a reliable model and stable revenue. Compared with traditional Internet products, the greatest advantage of commercialization of social products is accurate and effective advertising.
  This has been a significant year for Both WeChat and Weibo. This year WeChat finally launched a circle of friends advertising, not only attracted a lot of attention from the industry, but also led to a significant increase in Tencent's revenue. Weibo, on the other hand, has seen strong revenue and user growth this year, through commercial exploration in previous years.
  The latest financial results once again demonstrate the commercialization potential of microblogging. Weibo's net revenue rose 48% year-on-year in the third quarter, above market expectations, to a net profit of $14.5 million, a turnaround from a year earlier, and advertising and marketing revenue rose 62% year-on-year. It's worth noting that ad revenue excluding Alibaba doubled year-on-year, with more than 50,000 ad users in the quarter, bringing the total to nearly half a million.
  In fact, Weibo's performance growth this year has been extremely eye-catching. Net revenue grew 43% in the first quarter, advertising and marketing revenue rose 53%, net revenue rose 39% in the second quarter and advertising and marketing revenue rose 47%. On a month-on-month basis, from 96.3 million to 107.8 million to $124.7 million, Weibo's advertising business has maintained strong growth momentum so far this year.
  More importantly, while the commercialization performance has grown strongly, Weibo has maintained a steady user growth momentum. In September, there were 222 million active users (MAU), up 33% year-on-year; The number of active users (DAUs) exceeded 100 million in the month, up 30% year-on-year. On a month-on-month basis, Weibo's user data also rose steadily in the first three quarters of this year. It's worth noting that Weibo has finally entered the top "hundreds of millions of clubs a day" in social media.
  After WeChat's launch of Friends Circle ads at the start of the year attracted a lot of attention, Weibo's advertising revenue did not take a hit as many expected, but with WeChat ushered in strong growth. If you look at last year's figures, Weibo's commercial performance is accelerating this year. From this point of view, WeChat would like to thank Weibo for its early exploration, and Weibo has also taken advantage of the great impetus that WeChat has brought.
  In fact, friends circle advertising has brought real benefits to Tencent, but also indirectly to weibo has brought help. WeChat friends circle advertising let domestic advertisers pay more attention to social advertising this new marketing means, stimulate the overall growth of the social advertising market. The domestic social advertising market is still in the stage of development, Weibo and WeChat are benefiting from this new era of advertising marketing.
  Compared with traditional online advertising, the biggest advantage of social advertising is the precise delivery based on social relationships. With the social platform's large-capacity user data analytics, advertisers can accurately push their advertising products to the most likely users based on their needs. The spread of social relations will enlarge the spread of social advertising and advertising effectiveness.
  Weibo's commercial success this year has also benefited from in-depth exploration of vertical areas, especially in finance, film, music, tourism, e-commerce and many other sub-sectors to achieve breakthroughs. On the one hand, support self-media user-generated content, drive user activity growth, on the other hand, through big data and advertising model expansion, for advertisers to bring more precision services.
  Compared with the United States, China's social advertising market is still in its infancy and will grow even faster in the coming years, bringing a significant boost to the performance of Weibo and WeChat. If you compare Facebook's advertising revenue ratio with Twitter's, there's still room for growth in microblogging. Both Facebook and Twitter account for more than 90 percent of revenue, compared with 80 percent for Weibo.
  When it came to mobile advertising, while Weibo posted a 136 per cent year-on-year increase in the third quarter, mobile advertising accounted for only 64 per cent of total revenue, down from 80 per cent for Facebook and Twitter. Given the 85% share of mobile users on Weibo, Weibo needs to invest more effort and research and development in how to explore mobile social advertising.
  There is no zero-sum game in an emerging market with great potential. Weibo and WeChat have taken an unshakable lead in open and private social platforms respectively, and have achieved solid breakthroughs and growth in social advertising this year. China's social advertising market, for Weibo and WeChat, two hundreds of millions of levels of overlord products, there are many more gold mines waiting to be mined.
Author: Zheng Jun
ID:ecpinpai

Welcome to EC brand observation: Sina Weibo @ec brand observation WeChat version, help the Chinese brand dream!
---