Second- and third-tier cities advertise, strategy, creativity, paper all-round sinking
"I advertise in second- and third-tier cities."
Will it become a hot topic?
From the last push of "how to advertise in second- and third-tier cities" article has actually been a while, and now there are still some peers and customers to discuss with me. And we have clearly perceived the particularity of second- and third-tier urban advertising operations, but the content of the last article is from the perspective of urban development to explore the industry, in fact, there is no specific analysis of specific problems.
We are more concerned about advertising in second- and third-tier cities, strategy, creativity, documents such as more effective and in line with the market, in fact, advertising operations fully in line with the city's current situation and effective service customers. This time we go deeper, let's talk: for the second- and third-tier city advertising market, how to do strategy, creativity, the overall sinking of the text?
This is. #I advertise in second- and third-tier citiesThe second part of the series
This article is about 5000 words long and takes 15 minutes to read
1.
Why first-tier cities feel very low advertising
Second- and third-tier cities can be very effective

When I advertise in Shanghai, the service project is not the world's top 500, but also a domestic giant. From brand strategy to project execution, even at some stage of the communications campaign, the minimum budget is hundreds of thousands of dollars. So we have the money to shoot TVC, the money to buy some high-traffic KOL. These works out of the street at least in the form of advertising quite artistic behavior.
Previously saw Shengga do "kick not rotten" and the recent ring interaction to do the five Fangzai "time guest house", from production to delivery is a big job burning money. Did it work? Very much, this is the communication strategy and path that determines the advertising in step by step to verify the market.
Ring-time interactive X-5 Fangzai: Time Guest House
 Shengga Ad X Timberland: Unfinished
Why doesn't advertising with art and its own communication attributes work in second- and third-tier cities?
In fact, the second- and third-tier cities in the marketing budget is no less than the first-tier cities of party A. Second- and third-line to do the entity's Party A customers, in product development and early channel construction is very willing to spend money, especially the head of the enterprise almost budget is smashed in the research and development and channels, and wait until the product is on the market but spend very little money to do advertising.
There are at least three reasons why they are right to do so.
1.  Before the product officially launched, there are already about the channel and distribution of food volume, has not really put on the market goods have basically been in accordance with the target figures in the completion of sales indicators, Party A enterprises as long as they find accurate TOB end of the channel on it.
2.  Advertising with humanistic and artistic texture for user education has a certain time cost, second- and third-tier city brand precipitation may not reach such a degree.

3.  Second- and third-tier head solid enterprises almost developed to the top level, and those who survive the good enterprises, in the strategy is not very bold to do a national operation strategy. They are more willing to stick to the lifeblood of the enterprise and adjust their strategy in the changes in the market, without rushing to start the trend of nationalization.
So this has led to why some big businesses in second- and third-tier cities, their advertising is particularly low, outdoor casually a big name, or bus stops on appalling texts and pictures, as well as radio stations very straight-faced broadcasts. Their purpose is simple, in order to convert directly.
My colleagues in Shanghai told me that travel or travel to second- and third-tier cities, professional habits will see some advertising, straight-talk too low, screen and text too hot eyes, do not understand why enterprises do not pay attention to brand reputation to do a good image? Then I told him that when he didn't spend money on advertising in second- and third-tier cities, he didn't believe it at all. Except for real estate, of course.
And these advertising practitioners in the first-tier cities seem to be very low ads, but in the second- and third-tier cities are very effective. It's almost because of it,Consumers in second- and third-tier cities spend time in new media because of the need for new information sensitivity and don't care about advertising. Ads that can influence their buying behavior may appear on frequent buses, community advertising spots, and radio stations that drive frequently. It's as if the high-priced goods introduced by acquaintances are more trustworthy than the low-priced items peddled by strangers, and consumers in second- and third-tier cities are not necessarily rational, but they are more pragmatic and less likely to blindly impulse to consume.
Therefore, Party A in the advertisement to choose to tell consumers directly, the product is cheap, solve what problems, and where to buy, this information is sufficient.
SoSecond- and third-tier city advertising has been comprehensive and pragmatic and sinking.Because the customer's goal is sales and increments, soDeliver product benefitsTake precedence over passing on the brand concept. This is a market-oriented outcome, not advertising and content.
2.
Party A of second- and third-tier cities is more pragmatic
Communication strategies go from positioning brands to being responsible for results

Many practitioners who advertise in second- and third-tier cities will encounter an inescapable problem, which is the soul torture from customers:What direct effect did you plan on my sales?Another layer of information on this question is, I can pay, but can you carry KPIs?
Advertisers of course can not carry the sale of KPI, so with pragmatic second- and third-line customers said tall brand positioning and communication strategy, dazzling design vision is completely useless. Because their immediate problem is product sales and user increment, they need to cash in directly on the resulting service.
SoCan you also ignore brand targeting and communication strategies as advertisers?
No, not only not, but also to do more rigorous and complex work to consider. Although customers only need results, but advertisers before giving results is to do a lot of work that can not be quantified assessment, which is a rigorous strategic process, essential.
But what about this strategy? You'll find that a lot of the positioning strategies and brand logic you learn in first-tier cities are almost useless, because it's time for tools that can't solve the problem.So the strategy can't carry on, it has to sink completely.
There is a typical physical case among the customers I serve, a customer who is a chain store. Enterprise scale in the country has actually opened hundreds of stores, and do is the segment market, the target user's age group and economic segments have completed the precise positioning, even location logic is very clear and vertical.
I this customer in the enterprise strategy is also very clear, in the early vertical platform publicity is weak, on the focus on the development of a set of suitable for direct marketing and franchisee operation system, including pre-store positioning and post-marketing, the whole process is very detailed, to do enough to get through the market difficult period of the stage work.
The problem now is that the hardware is polished, but there is still no breakthrough in the incremental aspect of the market, or even down the trend. That is to say, in the B-side market brand reputation and enterprise system has a communication problem, franchisees or terminals on the brand awareness is insufficient. A simple comb is:
1.  The internal system of the enterprise is built complete, the external propaganda channel changes, the previous channel effect is not good, the increment slows down and the downward trend, in the brand cognition appears blind spot, urgent need to comb the preliminary work.
2. BEnd market for physical stores to strengthen the wait-and-see, as well as insufficient brand awareness, the hardware system alone is not enough to build customer confidence in the transaction.
My client has also been in contact with advertising agencies and independent planners, who have given the solution of branding. The reason is very simple, the enterprise scale also to this point, to do the brand is inevitable. In addition, the current profit model changes, the brand is also part of the assets, rather than waiting to die rather than do long-term planning.
In fact, all right, but the pattern view of the right, but the specific operation of a big problem. Advertisers think that the way to do brand is to spend a lot of money to smash advertising, find a spokesman to shoot, traffic media, completely channel in-depth, equal to standing in the highest place, make the biggest sound. That's wrong, it's wrong to ignore the pragmatism of second- and third-tier city customers, and the budget focus of such customers.
In other words, this approach does not work in second- and third-tier cities, so the strategy needs to sink across the scale. The strategy sinks into the following three points:
First.  Starting from the point, in the self-holding media layout with brand character of the content matrix, link terminal, online, C end, from the content output to create a comprehensive closed loop. This is the lowest cost to do the most system of things. To let customers understand to do brand, not everything to do, but do not do anything, in the premise of not doing what to wear needle leads, the formation of a system chain, dissemination will be effective system.
Second.  Customers in the establishment of training, marketing, store opening and other hardware systems are very professional, but do not understand how these packaging into valuable content directly to the B-side and C-side communication, let them know that the professional and system is the basis of a chain of enterprises, business development and marketing position is the core, increase market confidence.
Third.  The most important thing for chains is PR activities, because the user's goals and location are vertical, so the activities do not need to be loud, do not need a large budget, more with the B-side and C-side interest bundle. Interests are divided into emotional interests and realistic interests, in different nodes to do joint cross-border activities, quietly convey the brand values.
To do these basic services and enterprise hardware complement each other, the brand has a certain market base, as to whether to do high housing construction things, it is entirely dependent on the direction of business and brand strategic planning.
3.
Creativity may not be the most important
Second- and third-tier cities are creative to figure out who the target is

After talking about markets and strategies, we talk about the creativity and consumers of second- and third-tier cities.
First-tier city consumers are actually the process of urban development and information technology, so they in order not to be out of touch with the city, they will actively search for and receive information, so that they are in the "front of the times" position, such a user environment is good for brand building sound volume. When I work in Shanghai, I often see advertising companies that resemble religious factions, which specialize in psychological tactics and are called occupying the minds of users. In fact, it is to seize the first-tier urban consumer anxiety and fear of settled mentality, in the mind occupies a high position. Therefore, there are some brands of values advertising is very useful, there are some brands of public opinion guidance is also very attining.
But these are not going to work in second- and third-tier cities, why?
Be creative in second- and third-tier cities and find out who you're targeting. Are consumer groups in second- and third-tier cities more Buddhist? No. 2017 movie big data statistics, the legendary "town youth" is the highest contribution to the box office group, second- and third-tier cities consumption is not lower than first-tier cities, but the second- and third-tier cities are relatively not as fast as first-tier cities, slow down the pace, once the group can stop to think, will become rational, at least in the matter of spending money began to consider cost-effective, use value and now need not need to wait for these issues.
As consumers begin to think and think independently, the cost of the brand education market becomes higher and higher. So after further research, we will find that consumers living in second- and third-tier cities are no lower than consumers in first-tier cities. When receiving advertising information, as long as the accuracy and counterpart, viscosity and conversion is still very high.
So in the second- and third-tier cities to do creative, the first study is the diversity of the audience and brand and product fit, find out the user pain point, execution with offensive. Basically in the second and third-tier cities to study the real location of groups and brands, you know how to advertise ideas, probably follow the following three points:
First.  Creativity doesn't have to be more explosive, but it has to be precise and counterpart. Second- and third-tier cities to engage in creativity, first of all to do the right thing, and then to do a good job. So it's important that creativity is right or wrong, and then lower market expectations, not to understand ideas as a super idea that changes a group of people, to solve a specific puzzle, or to help consumers more receptive to advertising content.
Second.  Strategy is set tone, creativity is the solution. In the second- and third-tier cities more responsible for the idea is a bridge function, can help the strategy landing and follow-up implementation, so that users in the brand and advertising understanding to reduce dysle learning, in an effective timeget to what you want to say.
Third.  Simple and efficient grounding gas, but not muchLow how to do it. No matter in several-tier cities, the market and consumers have their own unique attributes, do not think that consumers are silly, but you did not find the right way to communicate, simple and efficient and ground gas creativity is the best way to communicate, so in the second- and third-tier cities more to the creative connotation of subtract, do not need tall packaging.
4.
Paper is an artistic language in a first-tier city
In second- and third-tier cities, you have to learn to speak

Talk about the paper, we have to put aside the line.
Many paper practitioners have an ultimate ideal, the paper is well written after the transfer to become a writer. Living by words and living well is actually a luxury. In the age of fragmented reading, people are less willing to take the time to read, and to figure out the author's intentions, the value of words is slowly being diluted, so now even writers have no threshold.
The first thing I did was real estate, when I was writing a real estate paper in Shanghai, our understanding of products and consumers is still very deep. Ten years ago there were a lot of classic real estate advertising, the street any real estate advertising can make people look back. It can be said that in the first-tier city paper is already an artistic language.
Today, there are a variety of paper training courses in the advertising circle, some directly with the words "the art of paper work". I'm not sure the author of this course knows exactly what the art of paper is. Anyway, what I understand is that the text given to beginners should teach them how to say things that ordinary people can understand in elegant words.
Especially in the second and third-tier cities of the text, not only to speak human words, but also to be able to say that everyone nodded and thoughtful, can control the depth of shallow out and put free, in order to play with the text.
In the second- and third-tier cities the least talk or real estate documents, but this does not blame the people who write the text, also do not blame advertising companies, after all, most of the real estate advertising is not for consumers to see, but to meet the preferences of the leadership, in the final analysis the house does not rely on advertising to sell.
But for a long time I found some fast-food and well-known brands in the text creation do not know what to say, or some tall and difficult to understand the vocabulary.
The text of a human being is no more than three characteristics: understanding, accepting, and having a memory.
These three points are actually practiced as a line, a step-by-step relationship. Understanding is also a threshold, because the user glanced over, perhaps a few seconds, and then he wants to understand and then can accept what you say, and finally at some point can remember to have seen such an advertisement.
How do you write such a paper? Story is the best solution. Last Valentine's Day I helped an Internet floral brand write a series of essays, the strategy is for those who do not have a lover of single people, to express that Valentine's Day is not only a couple can have a holiday, a person can also live. Then condense the story into one sentence, three sentences and three stories.
1.
I also lined up to buy flowers on Valentine's Day.
Although I don't have a lover.
2.
The flowers on the table have withered for a long time,
But the smell of home is still there.
3.
I heard someone say you look good, little sister.
Although that's not for me.
These three storyfuls are packaged as one.A person's Valentine's Day"Strategy theme, in the official micro caused a lot of interaction, and then the trend made offline linkage, extending a single floral social activities. On a dog-abuse festival, single aristocrats grabbed a C.
Now many experienced texters know that writing adjectives is adjectives, but adjectives don't offend everyone, and adjectives can sometimes perform well. To adjectives because adjectives in the expression of the text is not straight enough, the vocabulary is too strong the text will be with the consumer a sense of distance. Cars, real estate, luxury goods and so on especially like to use adjectives, there is no way they are to distance.
So in the second and third-tier cities advertising paper, more to consider who you write to see?Who's your target? What's the role to play? Even without a clear intention, those who speak are the easiest and most efficient way to express them, but they are also the most difficult to express.Paper is not high-end art, paper is sincere communication.
Second- and third-tier city advertising market
Single dispersion, service mode sinks
Second- and third-tier city advertising strategy
Pragmatism is first and you are responsible for the results
Second- and third-tier city advertising ideas
Simple and efficient, solve practical problems
Second- and third-tier city advertising documents
To speak human words, paper is not art
▽
Author: Huang Xiaobai
Planning: Lin Xiao black
Brand consulting and marketing services
Cooperation contact WeChat: sucre_huang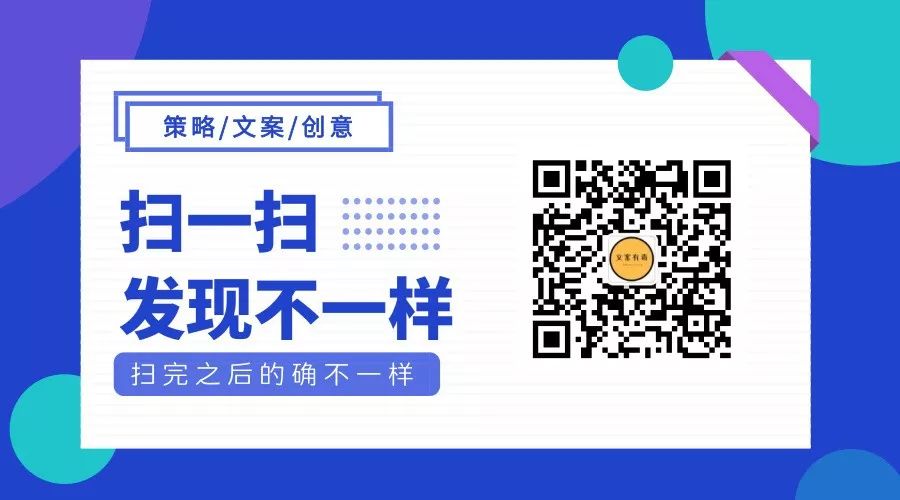 ---
---